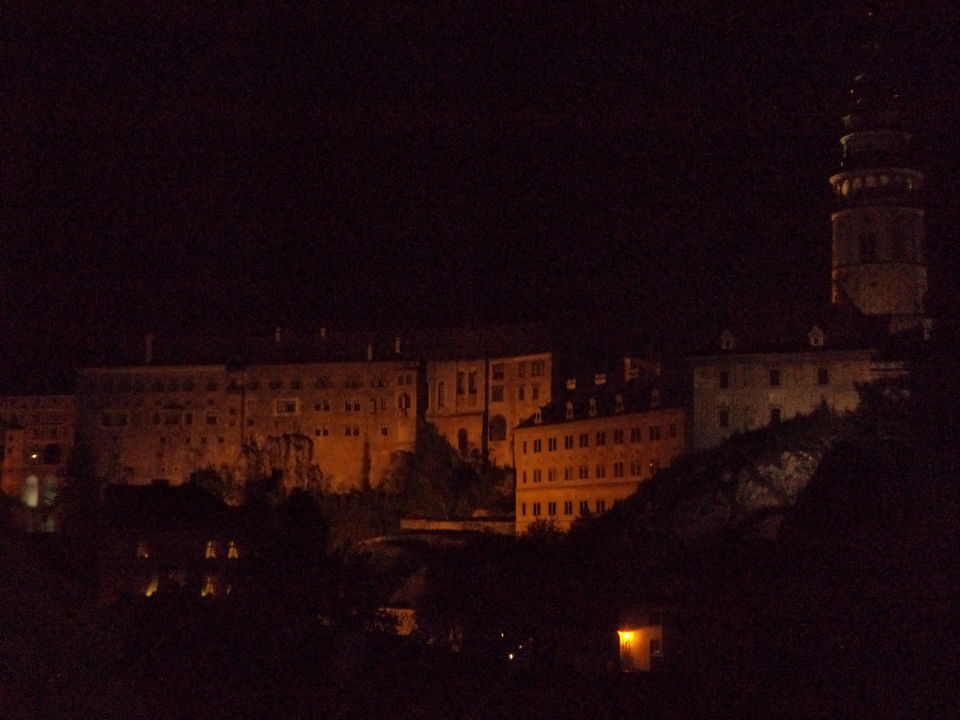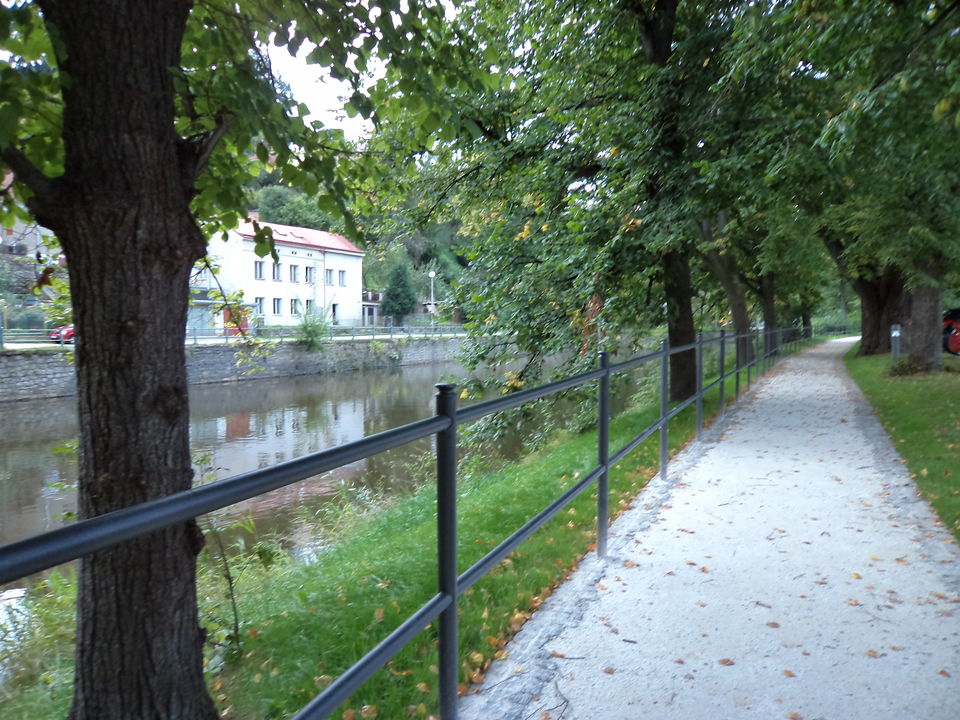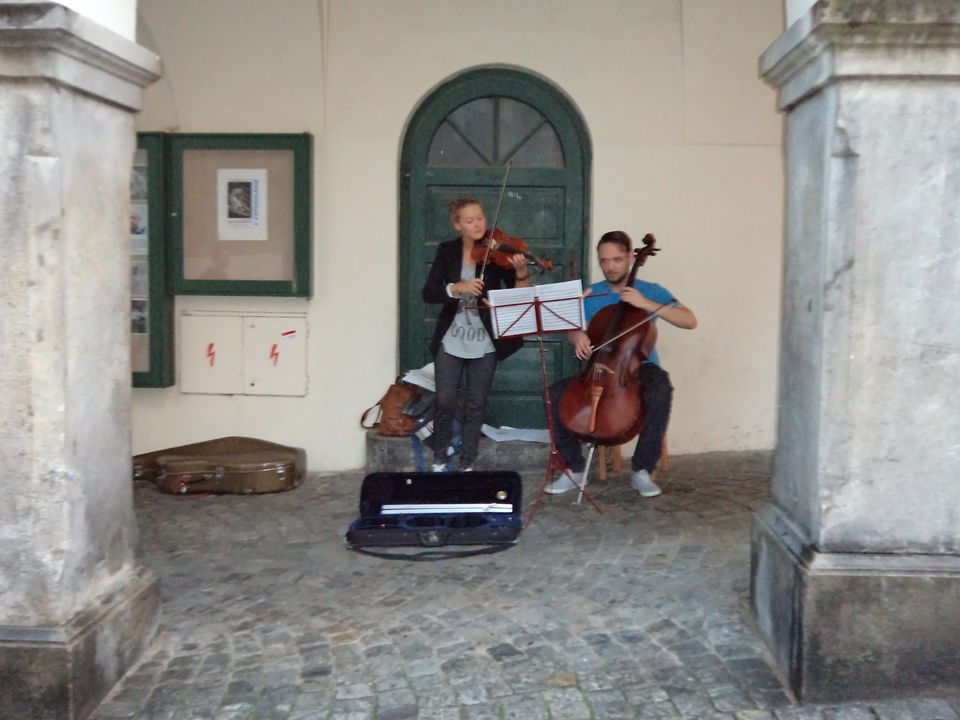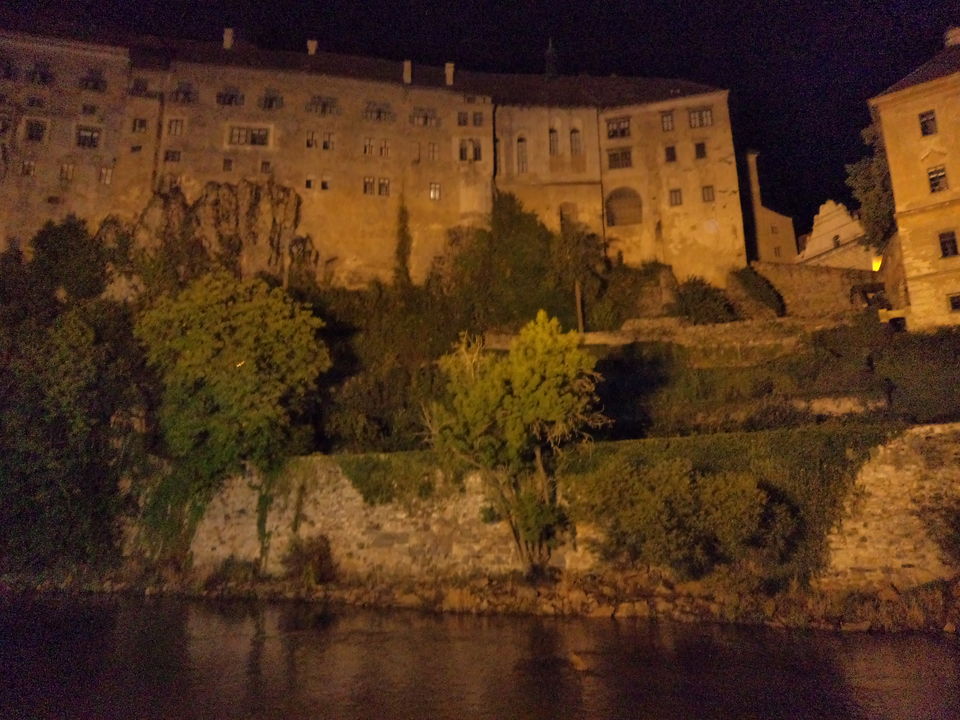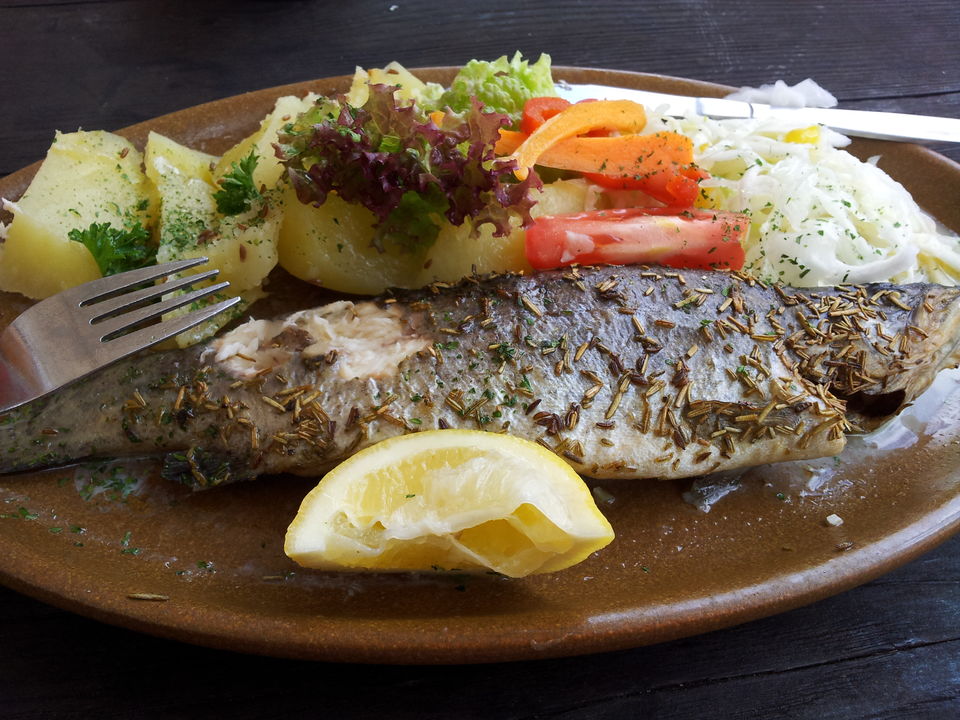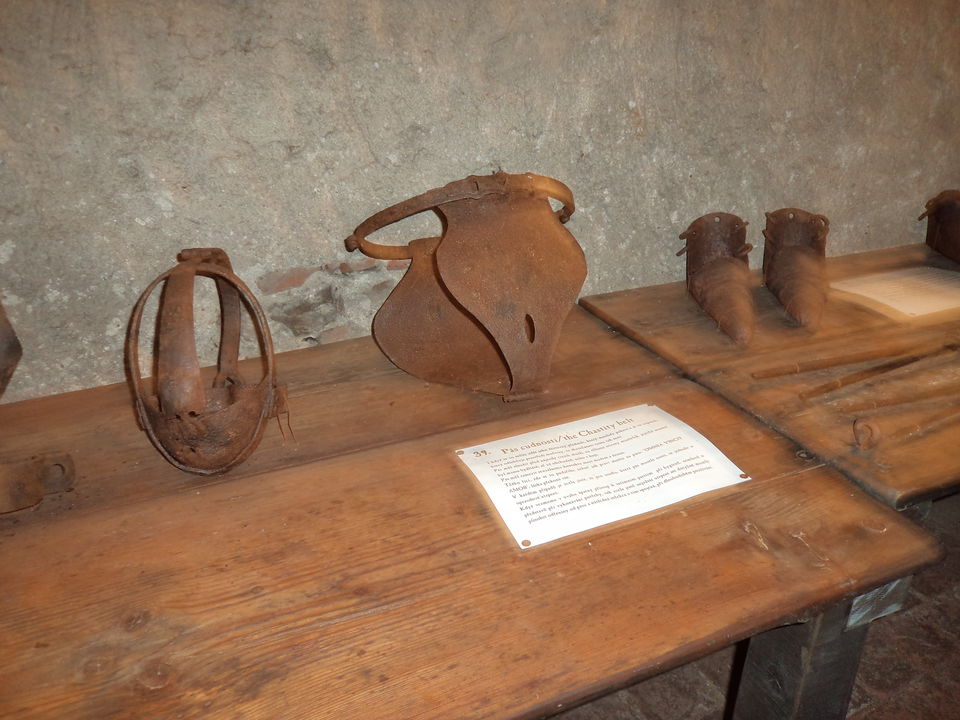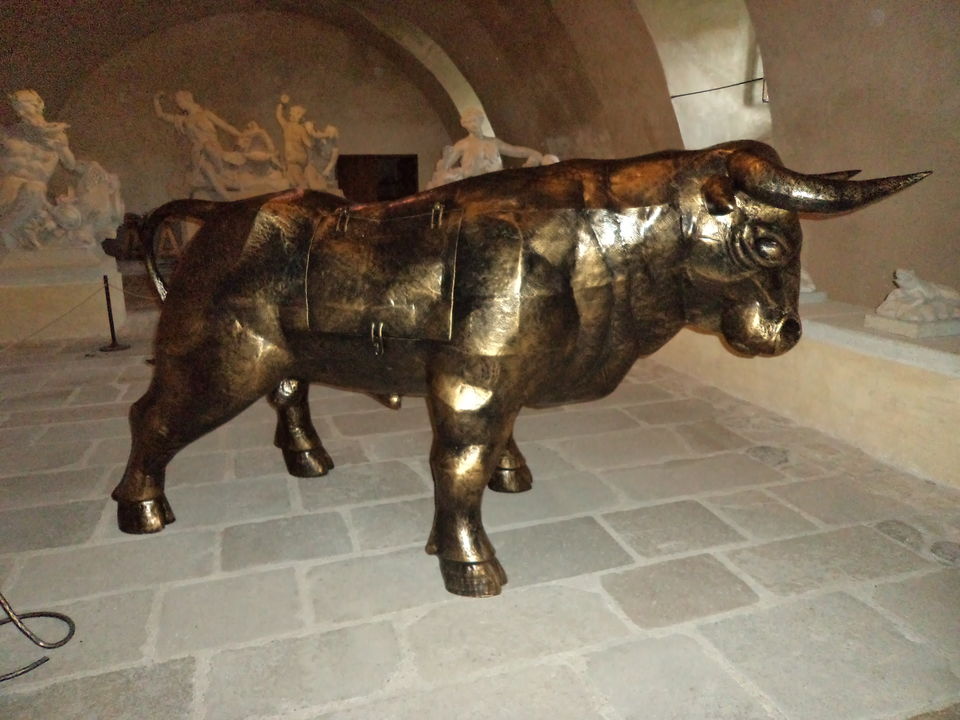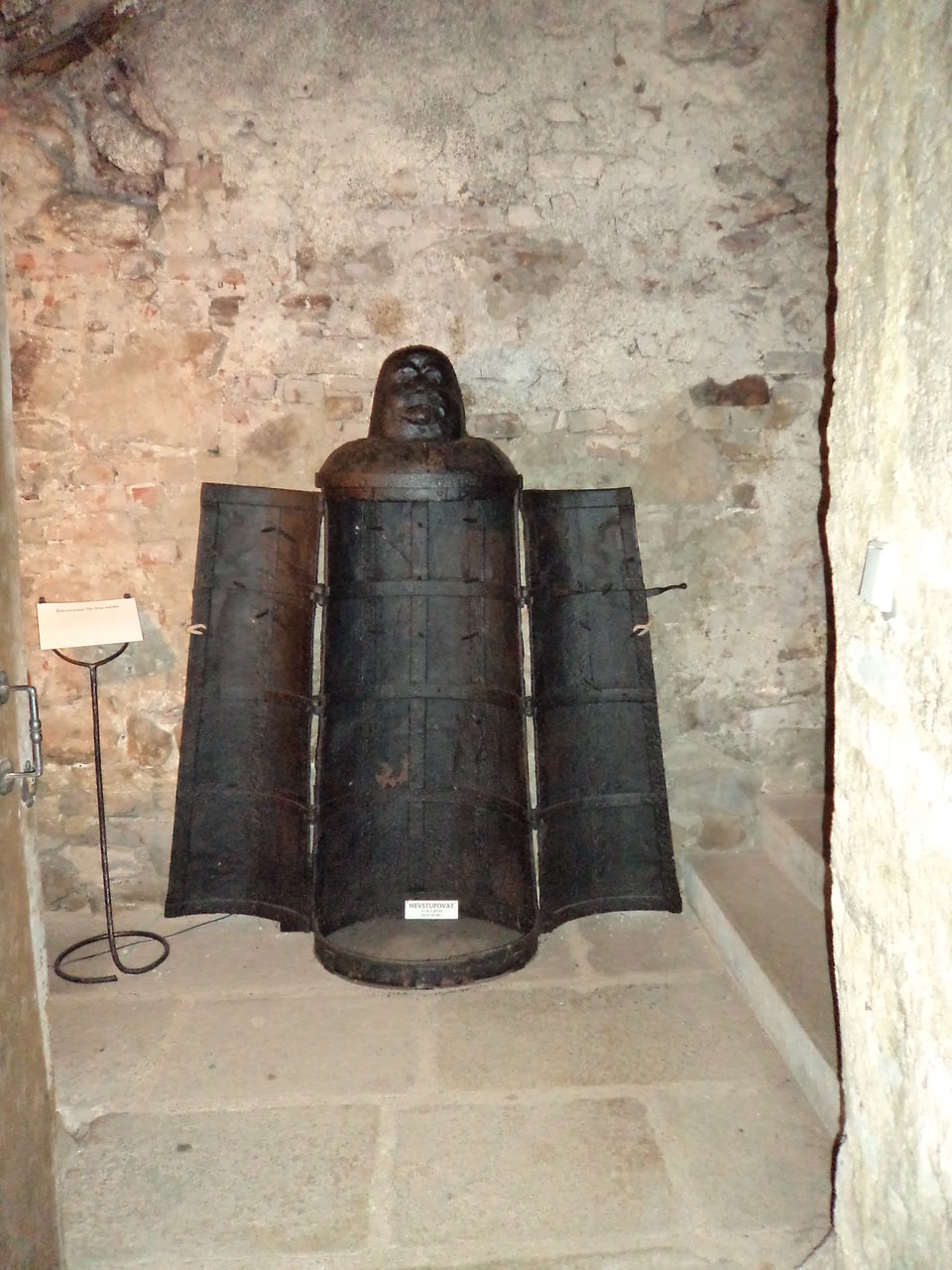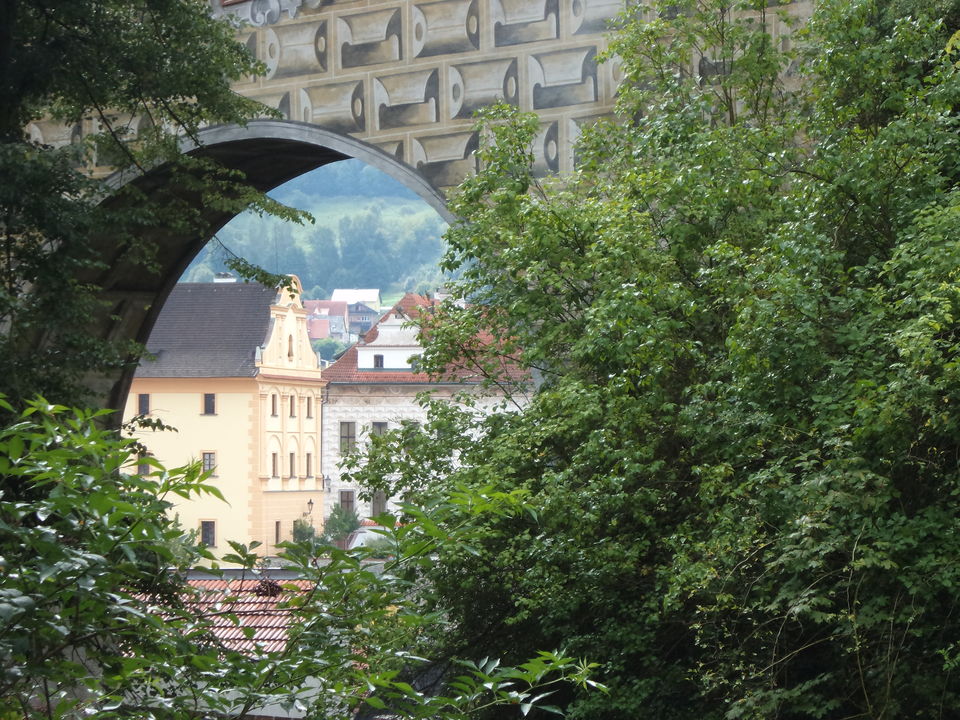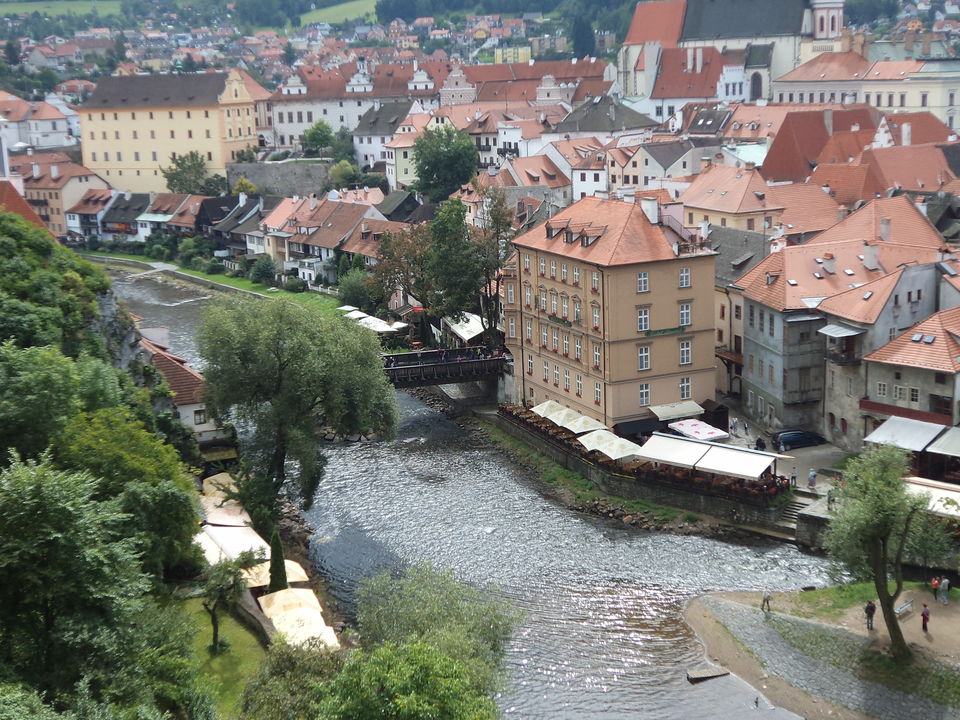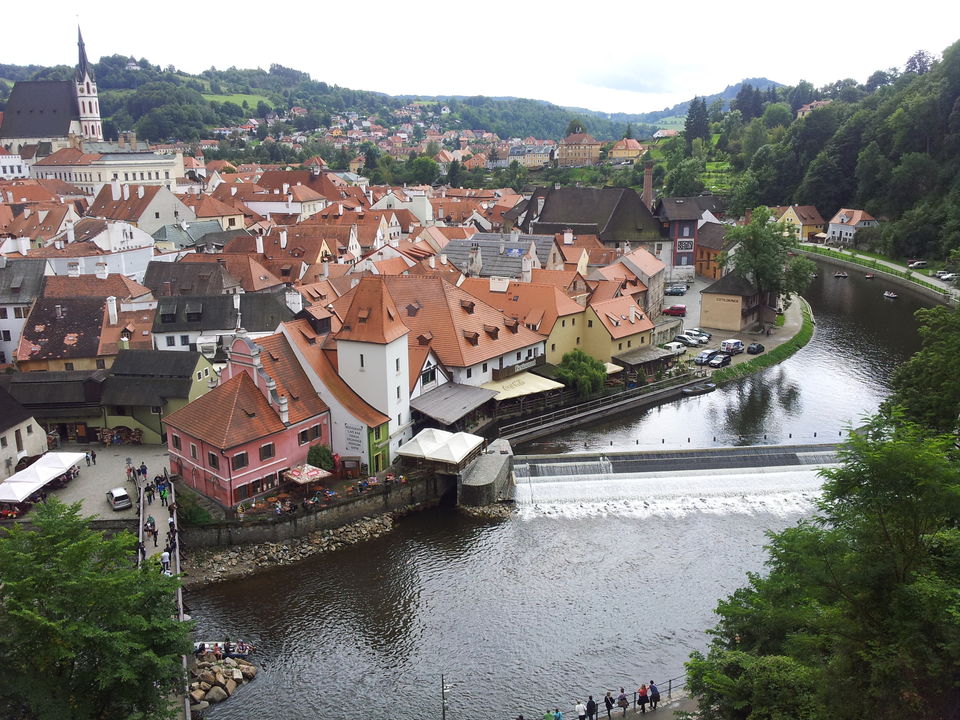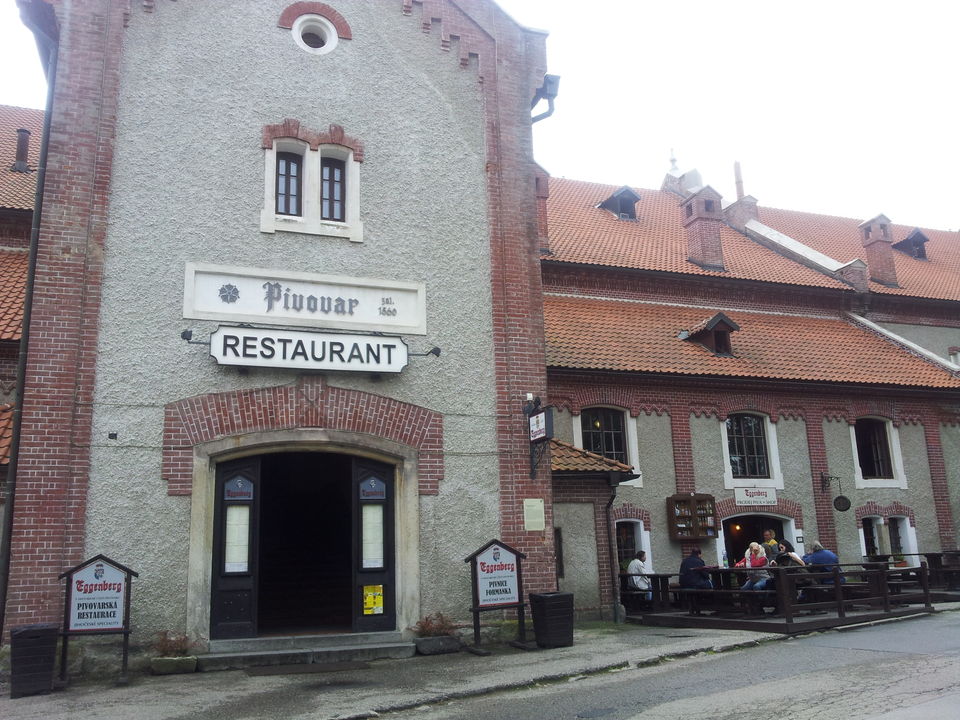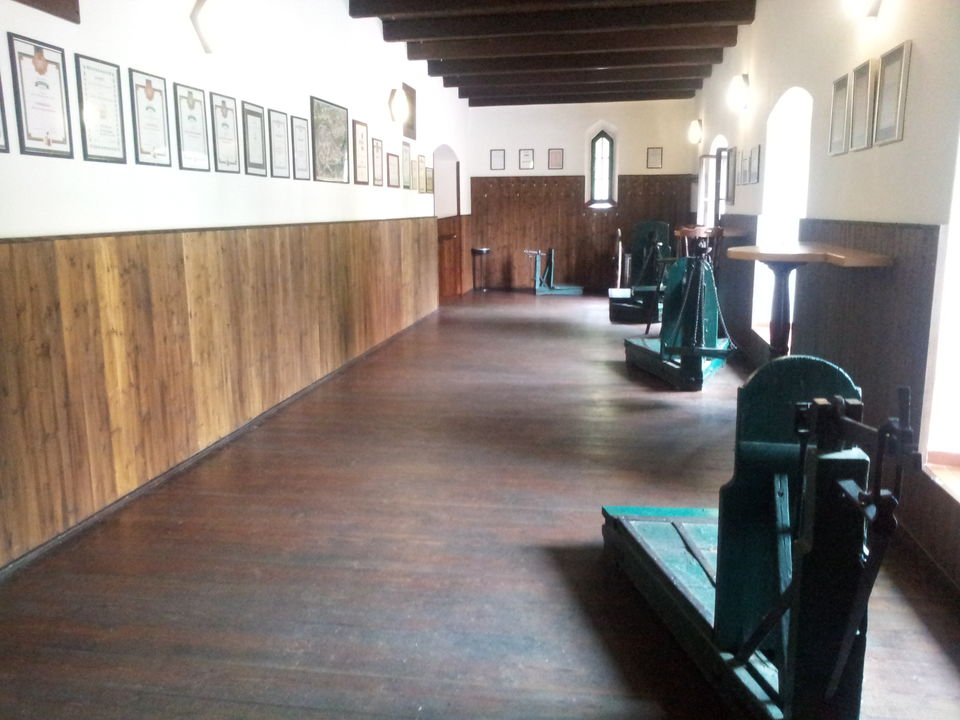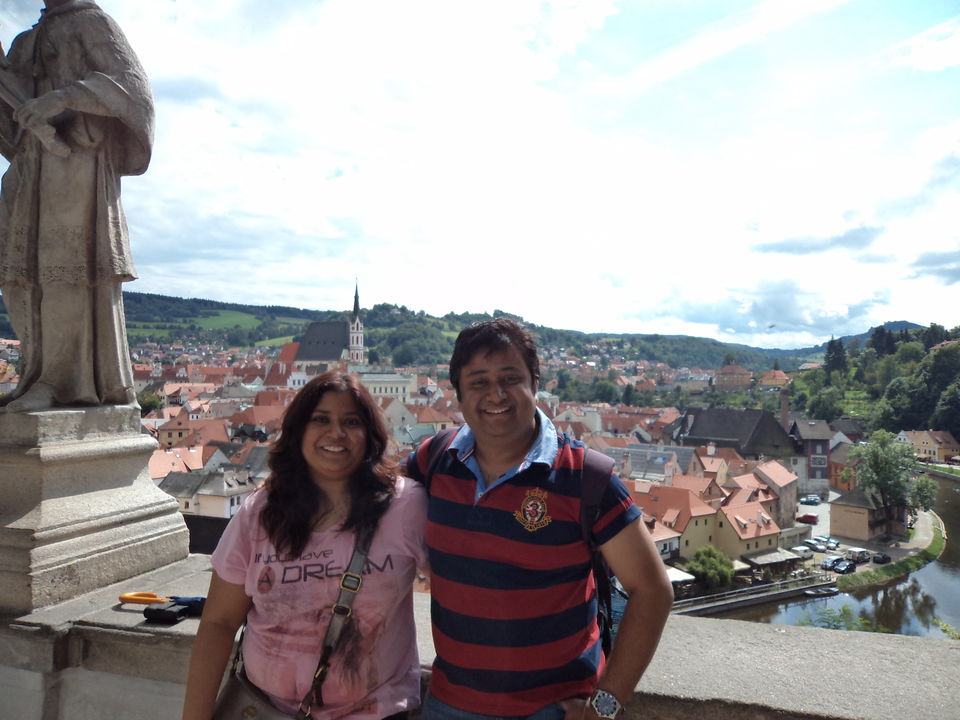 Cobbled streets, clean air, blue sky, castles, bridges draped around the delicate river curves, walking trails, unique adventure activities, romantic candle lit soirees, dungeons and towers, unparalleled gastronomy and lots of history. Obviously to fund all this, a huge holiday fund. Well, not necessarily, Cesky Krumolov( UNESCO World Heritage site ) a small bohemian town embodies all the above and more, at affordable rates. It is a short 3 hour bus ride from Prague. The drive itself is intriguing, by nightfall, small villages and town emerge along the way cloaked in mist, things that we have mostly witnessed in movies. From afar they almost appear like a hamlet disguised as the town of Sleepy Hollow. There are a number of hotels and guest houses to select from, given our faith in Trip advisor; we did select a cute and cozy place to stay. The owner was friendly and made an earnest effort to make us feel at home.
"Très magnifique, wow, what beauty.. oye teri…" these were our expressions at the very first glimpse of the town. Being history junkies that we are, we made our way straight to the castle that dates back to the 13th century and served as the seat of the powerful Rosenburg family. The moats in castles such as this usually have crocodiles, instead this one had cuddly bears. We took a tour of the interiors, our guide was a young Czech fellow with surprisingly impeccable English. He adeptly handled most of the queries the group had. Unfortunately photography is not allowed, so you will have to see it for yourself. One and half hour replete with stories and legends, trade history with China, yes most of the things we re" Made in China " then as well!! also heard an interesting story about the ghost of the lady in white that still appears time and again. Interesting, how people and dynasties move on and cease to exist, but their lives linger on in the everyday things such as chairs, glasses, bed, linen etc. Well then it was time to make our arduous journey up the stair to the tower.
The view from the top made it all worth it. To further enhance our experience the next stop was the " Museum of Torture " . Yup, we have all read about the dark ages, Hollywood has put many a movie down our throats filled with blood and gore from the pre-renaissance era. A booklet with English descriptions let our imaginations run wild as to how each individual instrument was used and we said a small silent prayer thanking the powers that be, that we were not born in the dark ages. The room has a collection of torture chairs, brazen bull, torture cages, chastity belts, pear of anguish, boiling pot, Iron maiden, Witch cages, witch stools etc. The museum is housed in an old time dungeon, it also has prison cells with real nail marks on the walls, as if screaming for a release….
All this gave us quite an appetite, oops! I mean all the walking…. !! So we made our way along the beautiful alleys to a quaint little eatery called " U dwau Maryi ". The outside seating is on the banks of the river Vlatva. The menu held a lot of promise, fish, fish and lots of fresh fish. We had our fill of grilled trout with glasses of beer. One can sit, relax and wave at the families, couples and dogs rowing by on rafts, kayaks and tubes. Point to Note…. bill was 390Czk i.e. 1110 Rupees only.
A plethora of activities will keep you busy, you can rent a raft or a canoe, the rapids are at a slow gradient and beginners can navigate along them easily. Rappling is also a common sport on sunny days. For lazy bones like us there is simple stuff such as bow/crossbow practice. Else just walk along the river hand in hand with your loved one, the river gives company and cajoles you to take a tour of the whole town.
Darkness falls and the city shimmers in all its elegance, a very talented duo played the cello and violin in the city centre, they were so good that groups just stood by, losing themselves to the melody for hours. They played Vivaldi on my husbands request, which was followed by a rendition of " Nothing else matters ". Their music was the icing on the cake for our experience.
Next day we had one more rather religious ritual to be accomplished i.e. visit to the Eggenberg brewery. It dates back to 1560. Our keen interest in brewing techniques and love of unique blends of beer guided us there. This is also the only place where they serve unpasteurized brew on tap. They served an exquisite dish of pork sausage glazed with black beer.
There was still sometime before we hailed our bus back to Prague, so took a quick peek at the museum, short walk through a series of photographs to show the changing cityscape from the various centuries, through second world war, communist era to the recent reconstruction and restoration after it came under the UNESCO umbrella. In 2011 when I travelled to Europe for the very first time, we made a weekend trip to Paris expecting to live the ever promised and aspirational experience of Europe. But it is only now in a small town of Bohemia that all these dreams and aspirations were realized in its penultimate fashion without a huge dent to the pocket. Sometimes one should break away from the beaten tourist destinations and explore a little further. Our experiences have always said the same, Capri, Pompeii and Tuscany were more fun than Pisa and Venice. You never know what you may discover and the mystery is what inspires the truth seeking wanderer.