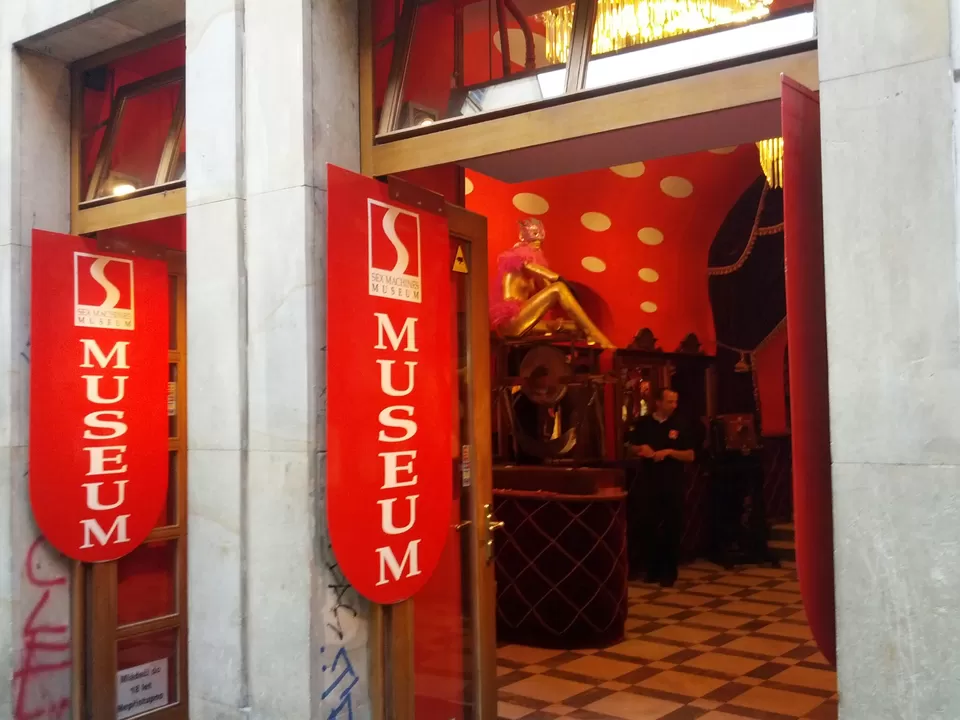 Prague is the oldest European city full of history, picture-perfect architectures, arts and rich culture that it became a very popular spot for the tourists around the world. Apart from the world's biggest castle, an astronomical clock tower, Charles bridge and Vltava river, Prague has so many hidden gems inside of it. These places are hidden in a plain sight such that you could just stroll by without even realizing it.
Here I am listing all those places which fascinated me and I think you shouldn't miss in your next visit to Prague.
Beer Spa
Cleopatra had been bathing in milk, and people in Czech are bathing in Beer! Beer spas in Prague are hugely popular way to recharge your batteries after a busy time exploring the city and, yes, they're as good as they sound. The beer bath is a combination of the well-selected components like hops, malt, crystal pure water and the real Czech beer! Beer bath is the source of relaxation, moreover brewers' yeast transfers the whole vitamin B complex into your skin and contribute to moistening and regeneration of the skin.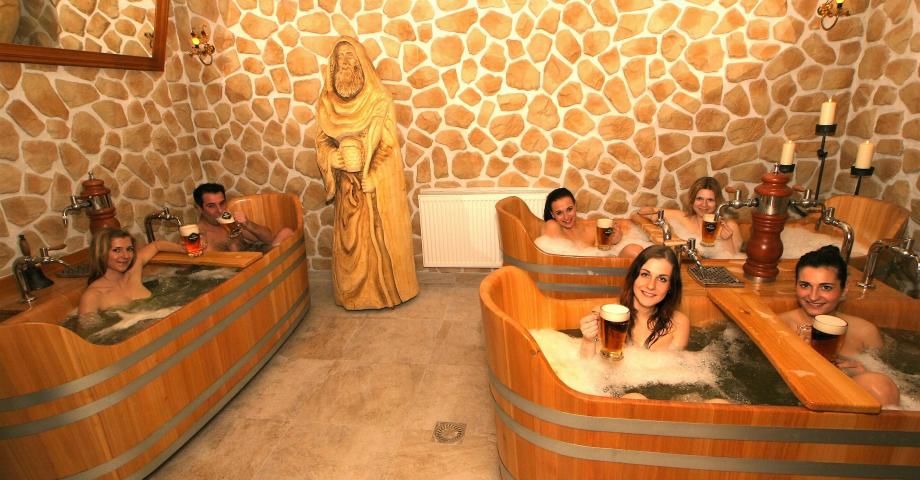 So when in Prague, bathe in beer extract, sweat it out in a hop sauna and relax on a bed of wheat straw, all while enjoying unlimited beer. Don't worry if you forgot your swimmers – most beer spas provide everything for you ;)
Duration: 1 hour
Open: Everyday
Adult/ Students/ Child: 100 EUR
Address: Original Beer Spa, Beer Spa Beerland
Sex Machines Museum
Yes, this a real thing! Prague's Sex Machines Museum is housed in a historical building near old town square and is the only museum in the world that is dedicated to the sex machines. The collection includes more than 300 devices, some of them dating back to the 16th century. The exhibition showcases pieces of stimulation as well as anti-masturbation equipment, illustrating the evolution of these machines. It features interesting exhibits that range from glass dildos in varying shapes and sizes to toys and devices that are testament to human ingenuity.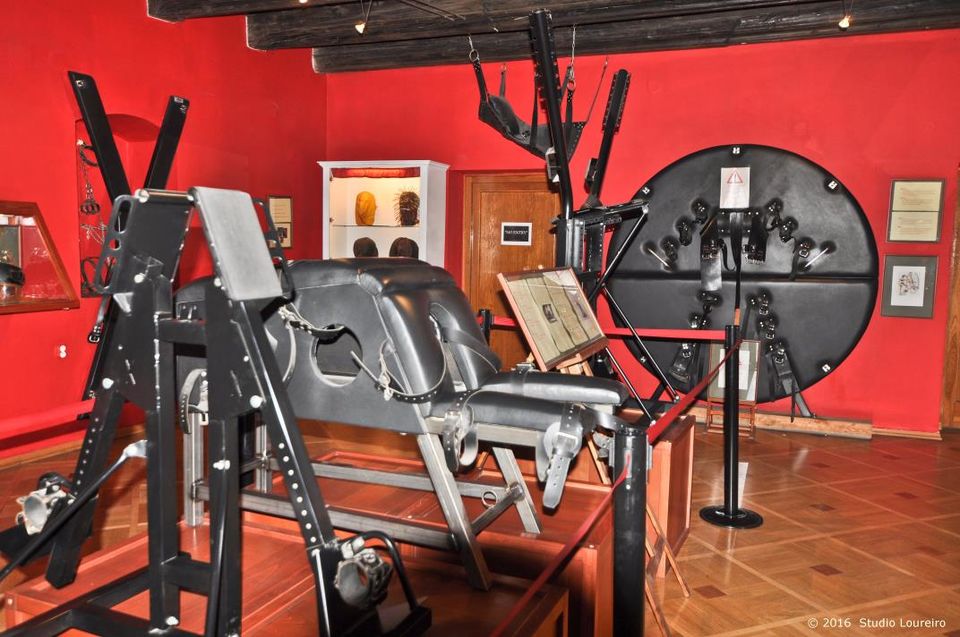 There are modern static bikes with saddles bearing pleasure contraptions as well as furry teddy bears with phalluses. Some items on display come straight from the land of fetishism and BDSM, like leather suits, gas masks, straps, and locks and chains.
Open: Everyday 10.00-23.00
Adults: 300CZK
Address: Sex Machine Museum
Museum of Medieval Torture
Interested in how people liked to brutally inflict pain upon others in medieval times? Enter Prague's Museum of Medieval Torture. It has all the macabre torture devices and weird-looking ancient instruments used during those dark ages. All are paired with clear descriptions (mostly also in English), to help you understand how they worked.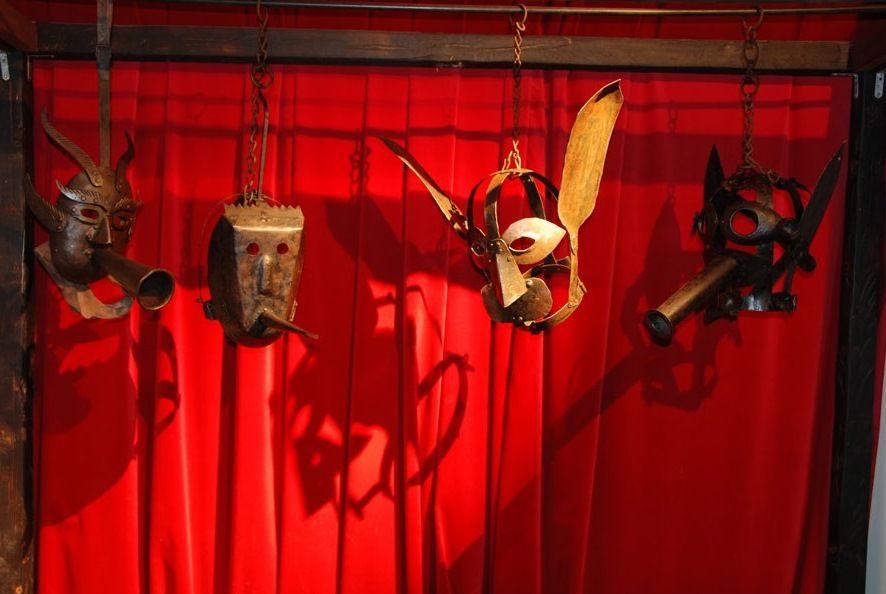 Weird stuff on display range from chastity belts (both for him and her), spiked chairs, dunking tanks and cucking stools, as well as straightforward tools and devices like jagged saws and hooks.
Open: Everyday 10.00-22.00
Address: Museum of Torture
Black Light Theatre
Prague's Černé Divadlo (Black Light Theatre) is one of the unique world-famous black light performance in Prague that combines black theater techniques, dance, and pantomime. It uses black light and special lighting techniques to bring out the dramatic and illusory effect of its onstage performances. Against a pitch-black backdrop, projection and 3D mapping help bring floating and colorful figures, from classic tales like Cinderella, to life.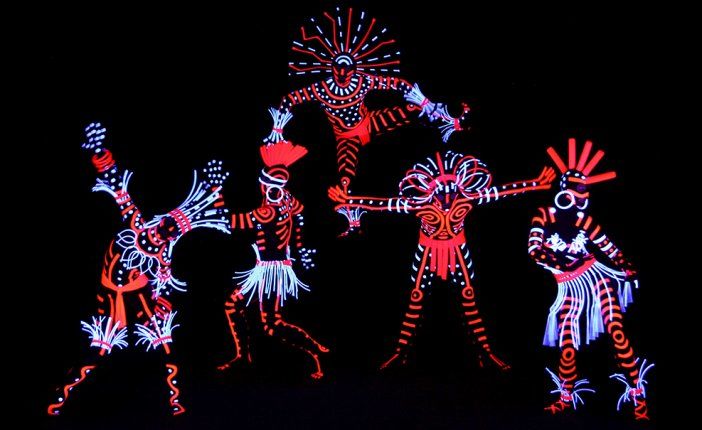 The shows aren't always classic retellings, though. They can range from cool breakdancing skeletons, ballets and other trippy dance routines to unusual magic shows.
Open: Everyday, Shows mostly start at 8 pm
Adults: 580 CZK
Address: HILT Black Light Theater
Bistro Špejle
Bistro Špejle is not your typical and regular restaurant the way it works. Once you enter it you will see various small dishes at an open bar. No menu, simply good food served on wooden skewers! This bistro concept derives from the beloved Czech open-faced chlebíčky sandwiches which are served in a špejle buffet, where you enjoy as many skewers as you like and you pay by the number of sticks.
It's just an amazing place where you can have a small bite to eat. They have a wide selection of dishes both sweet and savory. One of the other unique offerings at Špejle is their mix-and-match gin and tonic menu. There is actually a chart you can use to select your own customized gin and tonic, with suggestions on good pairings.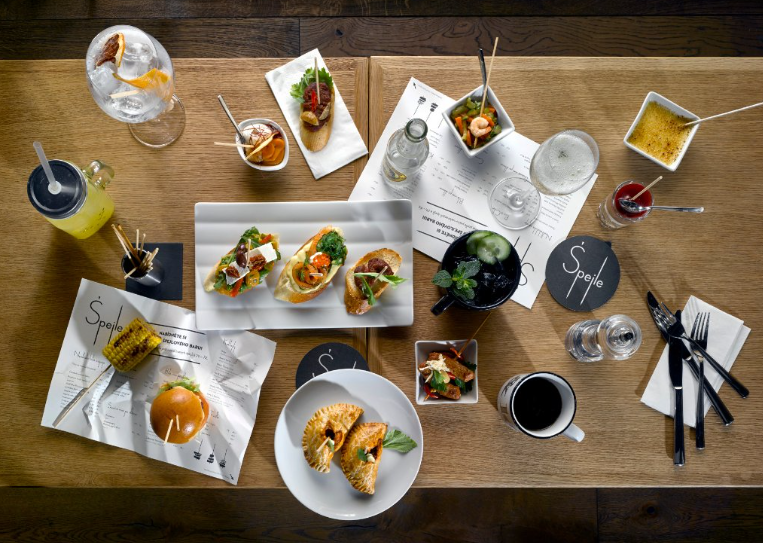 The cost is 33k per skewer, and items range from 1 to 2 sticks depending on size/substance. After eating, these skewers are stored in magnetic pots on the table and you're charged based on the number of skewers.
Open: Everyday 11:00—23:00
Address: Špejle
Dripstone Wall
Deep within the lush and beautifully manicured gardens of Prague's baroque Wallenstein Palace, you'll come across a hidden grotesque feature known as the Dripstone Wall. From far away, the fascinating wall appears to be made of dripping sand or melting skulls, but up close it looks like the stalactites of a natural cave. Inspired to look like an Italian grotto, the wall is a peculiar work of art in this palace complex.
The wall is set in such stark contrast to the green lawns and colorful flower gardens. Look long enough, and you can make out certain eerie figures in the structure. People claim to see skulls, monsters, faces or even animals.
Open: Monday–Friday 7.30-18.00, Saturday–Sunday 10.00-18.00
Address: Dripstone Wall
Click here to follow me on Instagram, where I share snippets of my travel-tales.