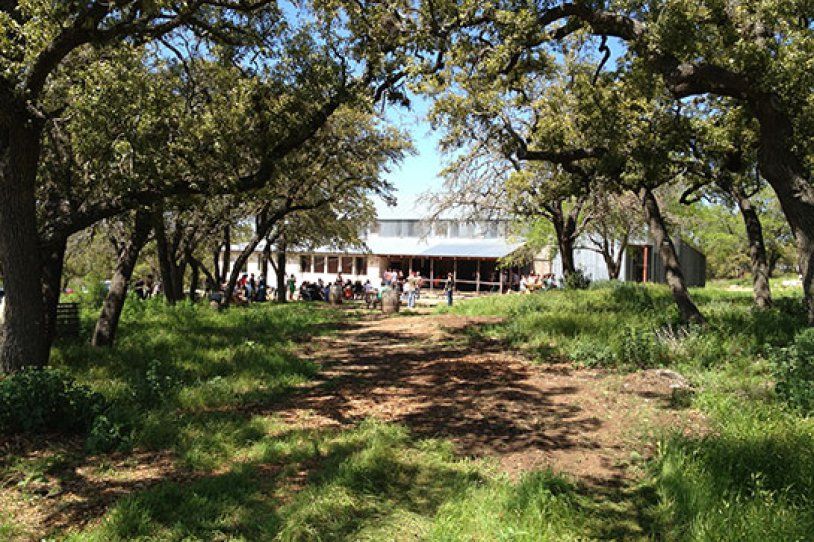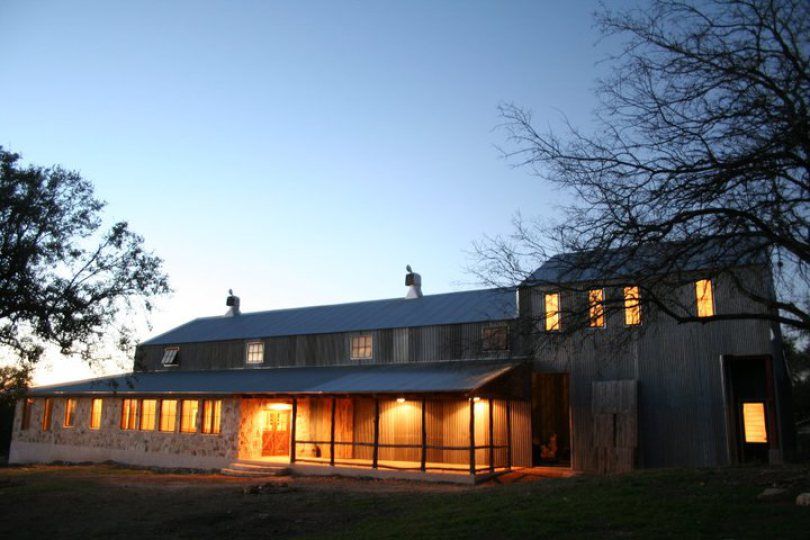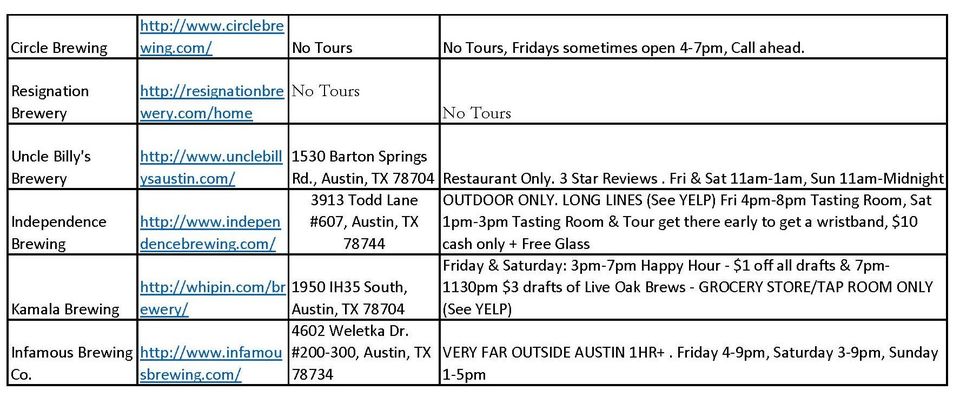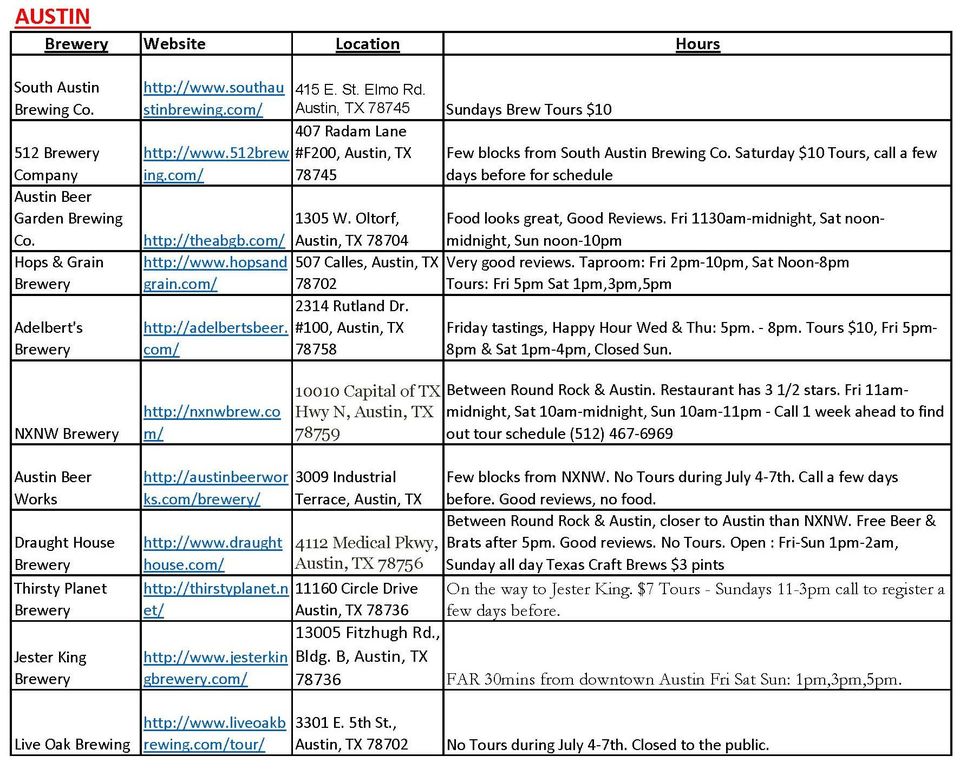 We went to Austin, Texas for 4th of July this year. Brew and food trip, and a little house hunting. We made a spreadsheet before visiting Austin of the best breweries, their address, website, tasting room and tour schedule and hours, and other notes. It came in really handy since some breweries were listed on sites but not all the info and trying to remember who was open when was a feat in itself. The Mr. is a huge craft beer fan so he was really happy to have this. Save it to your phone, tap the address, it opens in the map and GPS your way to beer.
Here is the spreadsheet below if you just want to view or print it, OR go HERE and download the .xls file so you can edit it.
Somehow we managed to visit them all. In 4 days. Some were amazing, and worth it. Some we regretted going to as soon as we pulled up in front.
We agreed that Jester King and Hops and Grain were our favorites. Jester King was pretty far from downtown Austin, we almost didn't go. I'm SO glad we did. Its beautiful, great beers, amazing atmosphere, delicious pizza from the on-site Stanley's Farmhouse Pizza, huge variety and just lots of fun period. I would go back to Austin just to go back to Jester King Brewery. Its outdoor for the most part, and yes…. we went in July. Hot, sticky and still the best ever. Let's just say I even googled Jester King Weddings. Its that pretty. As a photographer, I can't wait to go back and photograph it……
If you have been to any breweries you know they are mostly industrial, warehouse or retail spaces that are sometimes modern but rarely outdoor space like this.
Hops and Grain was our other favorite. I'm not sure why exactly but for me it was the tour and tour guide. He was funny, knowledgeable, and just made the experience memorable. I don't remember if they had any sour brews (mostly what I drink) but we got 2 glasses for $10 and more tasting tickets than we could use. A fun tasting room with tables, bar stools and cool art made it a favorite.
I don't have much feedback on the other breweries, I was a bit intoxicated and the Mr. is known for his horrible memory. If you ask him now he can't remember much either.
NXNW I remember because they have a brewery trailer in the parking lot that you can rent for parties, and I thought that was an awesome idea. The vibe instead seems more like a restaurant than a brewery, but we did have a few beers that were good.
Austin is an amazing city, especially if you love craft beer!