Though my roots stretch back from Midnapore, I was born in Salt Lake(India) but spent my childhood in Liluah and Belur, both. My dad, now a  retired person, used to work for the Eastern Railways  in a respectable position SSE (Senior Section Engineer), we resided in the Eastern Railways officers' quarters in Liluah. Later we moved to Belur and it is one of the best things that has happened in my life.
This place has witnessed the most significant events of my life, be it my first kiss, holding hands , learning to ride a four wheel, even finding my husband next door. So you see, apart from being my homeland, Belur holds a special place in my heart.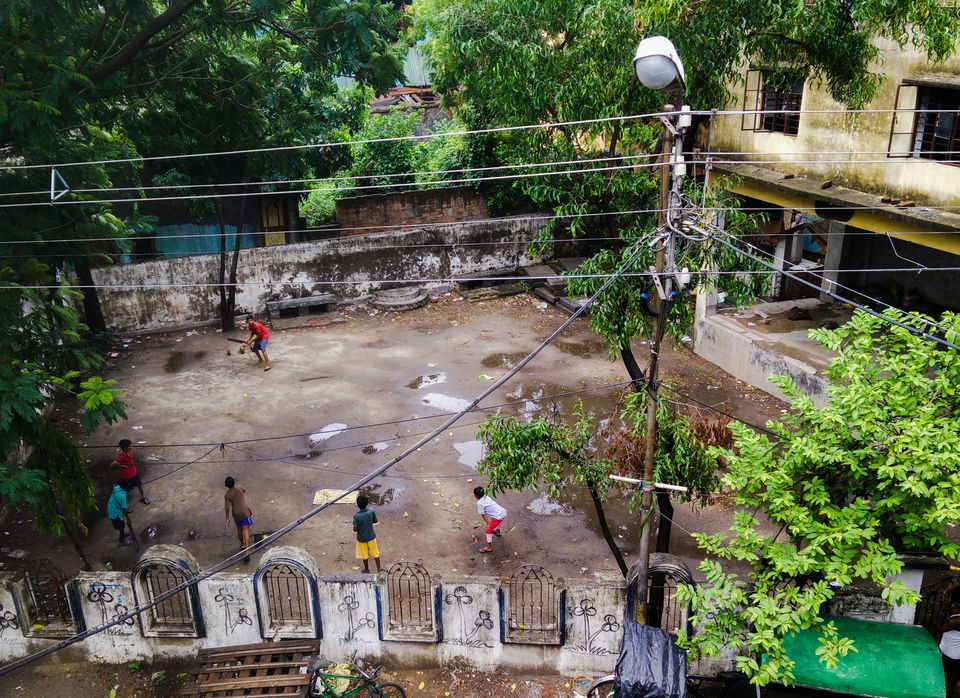 I reside in Houston now. Nowadays, Belur does not need an introduction to many people as they know the place because of Belur Math. I met this Russian guy in my computer class the other day who exclaimed to know that Belur is my homeland. He said, " Belur, as in Belur Math, you must be a very lucky person. My daughter studies in Pune University, I have plans to visit India soon and Belur Math is on my top most list". It amazed me to know that my little homeland is quite known.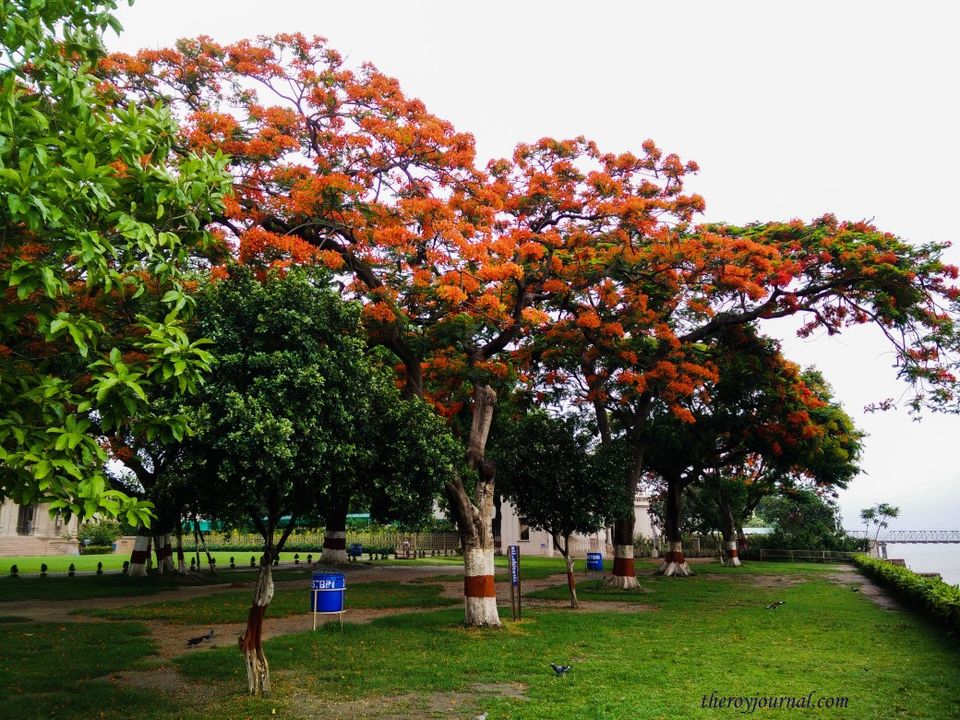 Belur Math,which is the headquarters of the Ramakrishna Mission, founded by Swami Vivekananda in 1938 is a famous place in Howrah, beside the Ganges River Bank. Now it has become one of the international  spiritual places.
India has been a shared home of almost all religions in the chronology of history and Belur math is one such example where distinctions of class and creed does not exist. The architecture of the temple itself is a fusion of Hindu, Christian and Muslim motifs to signify the unity of all religions.  The main entrance has Buddhist origins, the central Dome of the Temple is of European style and the windows and balconies comprise of Mughal and Rajput designs.
The main temple has a big statue of Ramakrishna sitting on a hundred petalled lotus. Belur Math also has temples of Sarada Devi, Swami vivekananda and Swami Brahmananda's Temple. It  applauds the beauty of tranquility welcoming people from all religious faiths.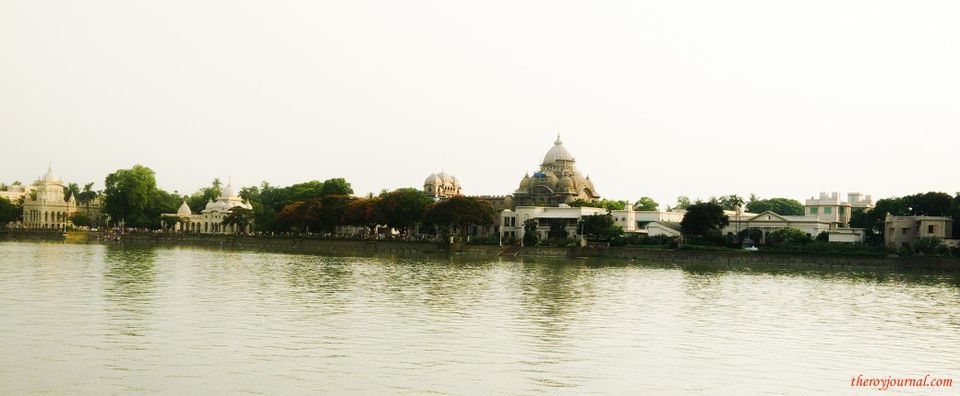 The sandhya Arati (evening prayers) gives me goosebumps as I sit to listen, in one corner of the Math Prangan(Math  premises). It's a five minutes walk from my house to Belur Math and if I am there, I visit the place almost everyday. Sitting in front of Ma Sarada Mandir, watching the Ganges flow along it's own way is such a bliss. You can feel that connection with nature once you are there.
 You are not allowed to take pictures inside the Belur Math premises so the pic above was taken on our way to Dakshineswar, which is another spiritual place. It's a 20 minute enjoyable and a breezy launch ride across the Ganges.
This temple of Ma Bhabatarini (another aspect of Kali) was built by Rani Rashmani , in the 19th century. You will find twelve shrines of Shiva in the temple compound and a Nahabat Khana at the end corner where Sri Ramakrishna had spent a significant amount of his life.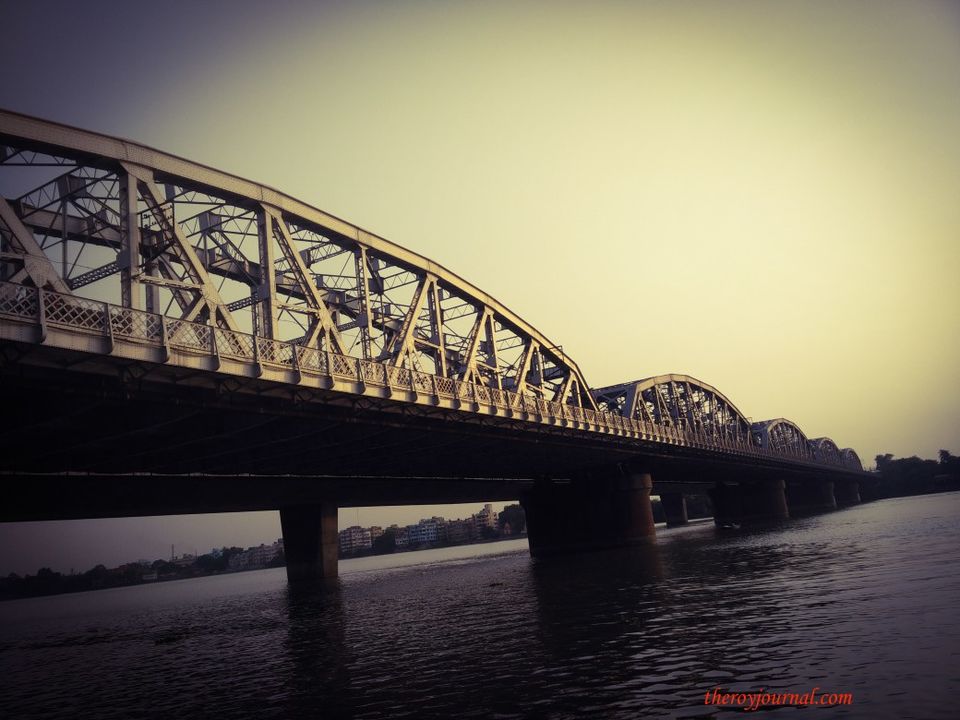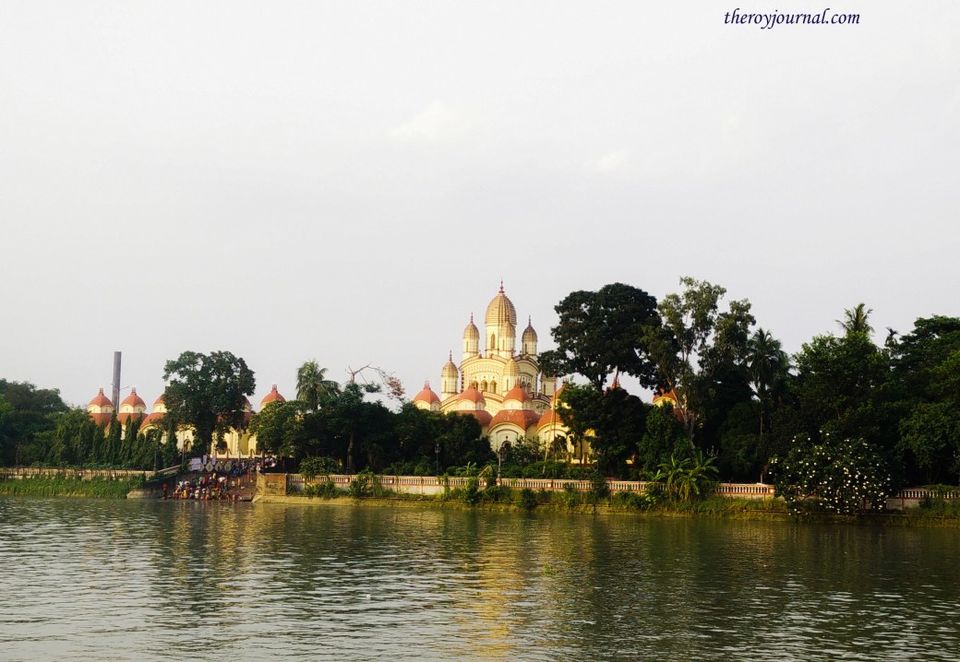 Once you go to Belur, I will always recommend  this 'Belur to Dakshineswar Kali Temple'  ride via ferry or Launch. It's a must one and you'll surely enjoy.
This post was originally published on 'The Roy Journal'.