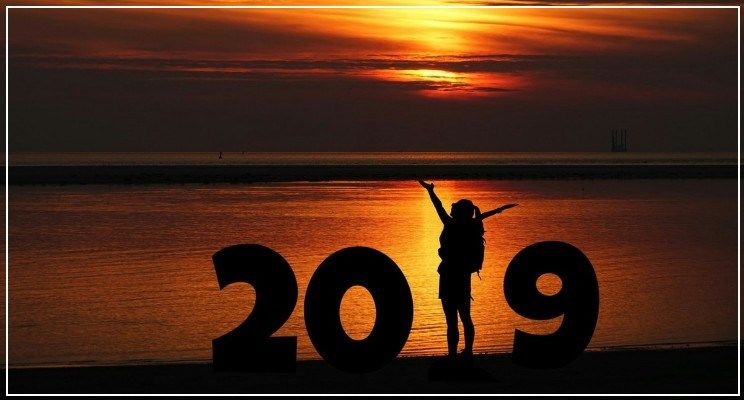 10, 9, 8, 7, 6, 5, 4, 3, 2, 1……Happpiieeee New yearrrrrrr rrrghhhhh!! Now it's all here and we start making toast, dance to the 15th version of the same song which have been played on every party, drink and drink and drink and drink and finally plummet on a bed or a floor or wherever we are supposed to be. This has been a routine way to welcome the New Year and here are few alternate ways you can welcome this year in an epic and healthy way by travelling ….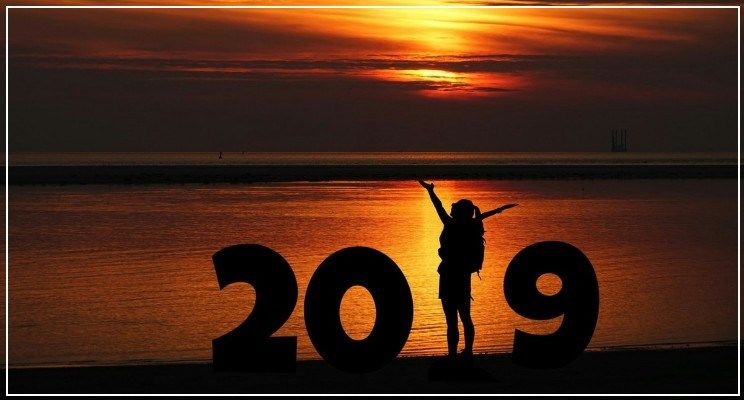 1. Go on a trek instead of dancing all night at a local club
Routine –
Dancing at a local club from 31st night of December till the early morning of 1st January is the coolest way people think.
Best Alternative –
Going a small nearby trek will surely give a meaningful and a really happy moments for the New Year. Taking step by step and reaching a summit to have a look at the horizon is simply unmatchable to moving your hips in a dungeon like club.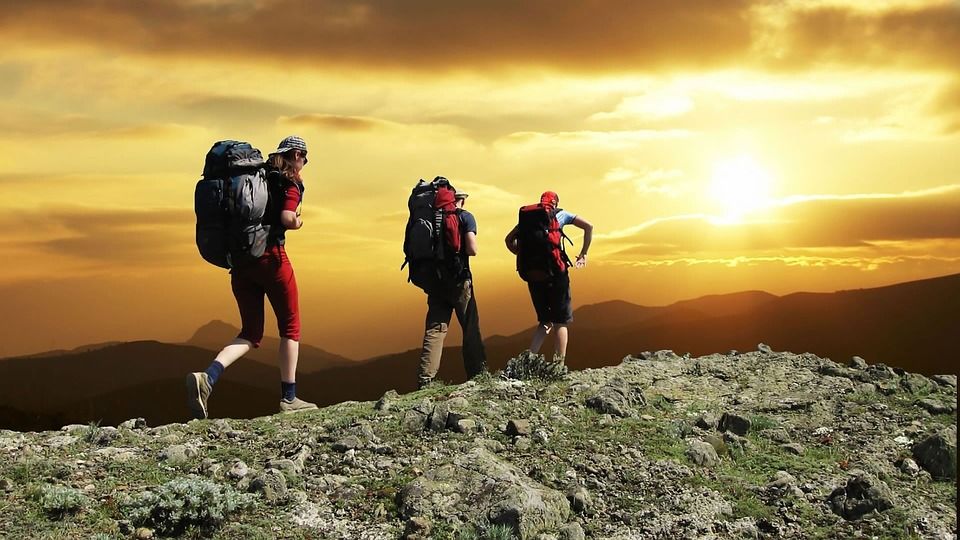 Where all to go:-
Kudremukha Trek - Karnataka
This lovely lush green trek can be done in 1 or 2 days and is an easy to moderate on difficulty. Get all the details here.
Chembra Peak - Kerala
This is yet another trek in South India where you can see a heart shaped lake after a climb and is regarded as an easy trek. Read here about this.
Bhrigu lake trek – Himachal Pradesh
Get on to this alpine trek amidst meadows that take you to the glacial lake which changes colour and shape every week! Get the details here.
2. Take a road trip rather than riding all around the city shouting Happy New Year!!!
Routine –
Being put up in Bangalore from birth, a common thing I have noticed is that people go berserk on the night of New Year party here on roads. They just take their bikes out in a group of 10 to 12 and ride on the roads of entire city in all nook and corners chanting New Year mantras all night.
Best Alternative –
You can also take the same bike of yours and go on a road trip leaving all this trauma behind and come back all new for a New Year to face the life with lots of memories in your kitty.
Where all to go:-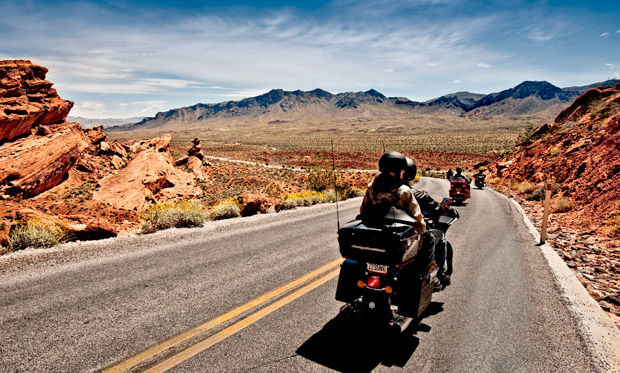 Chikmagalur – Karnataka
250 kms from Bangalore, this is a hot favourite spot for all bikers as it has serpentine roads and surreal landscapes to offer. With Karnataka's highest peak, Mullayanagiri and numerous waterfalls adjacent to roads this is a perfect New Year getaway from Bangalore.
Golden Triangle in Bike – Delhi-Rajasthan-Agra
This is one of the most taken road trips in India and will surely give an ecstatic feel every time you ride. Covering around 720 kms, this trip can be done in 4 days and during December and January the climate is perfect for riding around. You can visit Fatehpur Sikri, Taj Mahal, and Jaipur during this trip.
Mumbai to Pune via Lonavala – Maharashtra
This road trip at this time of year is the best to take and one can still attend a New Year party in any of these destinations and relax yourself amidst a ride. This road trip can be done in 2 to 3 days depending on the number of stops you take on the way.
3. Go camping for fresh air rather than smoking those cigarettes all night:-
Routine –
If they say alcohol worsens your health and is injurious, then a pack of cigarettes with it can get your health into a ravishing state. And a booze will never end without a cigar in parties.
Best Alternative –
Fresh air has health benefits, such as improving your blood pressure, aiding digestion, and boosting the immune system. Provide your body with the higher levels of oxygen by camping to get a fresh air and keep your health up to the mark for the New Year and be healthy.
Where all to go:-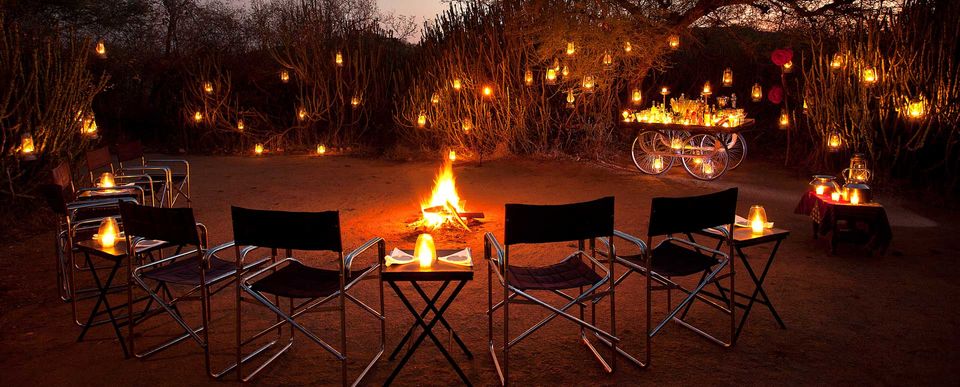 Gokarna – Karnataka
This beach town is a most sought destination now in Karnataka for beach lovers. One can get tents to pitch aside beaches and is also a party hub during New Year celebrations. But you can also seclude form crowd and camp a little far and enjoy the nature crowd less with a small pint of beer seeing the never ending rattle of waves.
Shnongpdeng - Meghalaya
This little place, uphill the Umngot River is a wonderful camp site and is a 3-4 hour drive from Shillong. Other activities that can be done here are zip lining, kayaking, snorkelling and cliff jumping.
Rishikesh – Uttarakhand
This is undoubtedly the most celebrated camping site of India. Camping next to the river Ganges is a unmatchable experience to observe nature closely and to be within self. The other activities you can club are river rafting, zip lining, cliff jumping and also you can watch Ganga Aarti in the evening.
4. Go tripping with family and kids instead of hosting a costly rave party
Routine –
Rave parties are a common thing during New Year celebrations and they do cost bomb and also have ill effects on body and also on your bank balance. Even you host it in your house, still it comes with a big price tag.
Best Alternative –
Go on a family trip with all your cousins and brothers and sisters and spend an awesome time together which will help you gel up nicely. Having a great time with kids in irreplaceable.

Where to go:
Rann of Kutch – Gujrat
Give your family a lovely New Year gift by taking them to the most luxurious winter festival of India, The Rann festival. The entire rann will take a makeover of a bride at this point of the year and will be a best way to spend time with kids and elderly.
Coorg –Karnataka
This favourite hill station is 260 kms from Bangalore and is also famous to spend the family time. The elephant safaris, river rafting, monasteries and lovely sun sets add a lot of glamour to the trip. This hill station gets cooler and cosy during end f December and a perfect family get away from Bangalore.
Srinagar – Jammu and Kashmir
This Paradise on Earth is a beautiful landscape nestled amidst Himalayas has Dal lake and numerous Mughal gardens. This will obviously be a fantastic family retreat for New Year with lots of snow to play with Kids and family. Attractions here are Shikara ride on Dal, Gondola ride in Gulmarg , and other snow rides.
5. Go behind history instead of following your enemy's car in PUBG
Routine –
Few people just don't care about any new day or a new month or in fact a New Year also. All they do is just sit on their couch and play games all night.
Best Alternative –
Go to a nearby place which dwells upon history and now a little about palaces and forts around you. Getting knowledge of our history is always good and can add value to your life.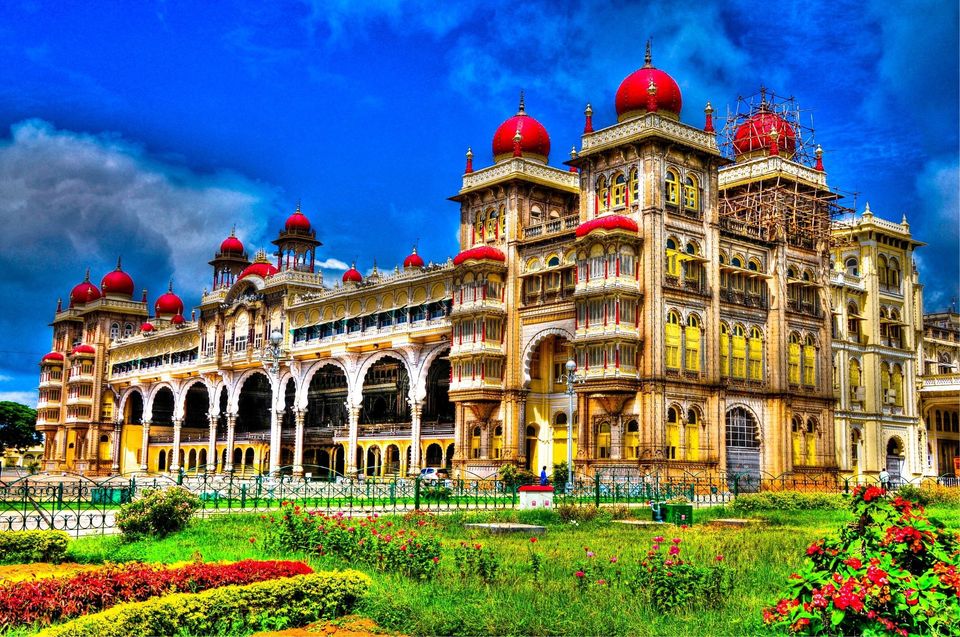 Where to go:
Mysore – Karnataka – 140 kms from Bangalore
This cultural capital of Karnataka is a must visit for a history buff. The grand history of maharajas of Mysore will make an impact on a traveller for sure. This city is still being studied on various notes to know about the rich culture our ancestors possessed and have gifted us over centuries. The main attraction is the majestic Mysore Palace aka Amba Vilas Palace.
Rani Ki Vav – Gujrat
Built by a widowed Queen, Udaymati in memory of her husband Bhimdev I, ruler of the Solanki Dynasty, this magnificent step well take you 27 m below the ground with each step first leading you to pillared pavilions where you can admire its rich sculptures.
Neemarana palace – Rajasthan – 120 kms from Delhi
The 600-year-old Fort-Palace is alive with life today, taking the guests down the memory lane to showcase how the Rajasthan royals lived once upon a time. History is out of the pages on to the hills of Aravali in Neemrana, one has to reach out to feel it. It is more than interesting to walk along the paths of history here with luxury.
6. Chill and do absolutely nothing amidst nature rather than doing the same on your couch
Routine –
Sitting on a sofa with a TV remote and cruising over hundreds of channels and do nothing but waste your time
Best Alternative –
Go ahead to numerous places in India where you can chill out yourself and still do nothing. All you can do is stroll around streets in a rented bike and know the life of a different city than where you live to earn your bread.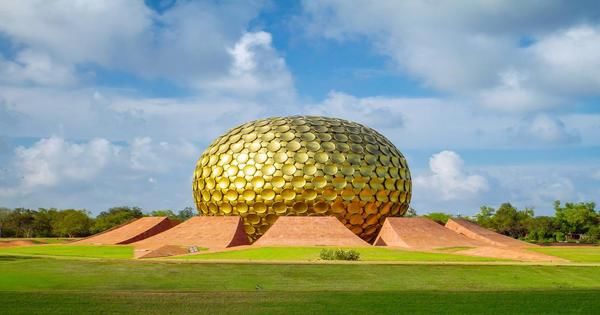 Where to go:
Auroville – Tamil Nadu – 170 kms from Chennai
With one of the most laid back culture in India Auroville wants to be a universal town where men and women of all countries are able to live in peace and progressive harmony above all creeds, all politics and all nationalities. The best way to explore this little tiny town is by hiring a motorbike.
Pushkar – Rajasthan
Just hug the nature. Unwind. Relax. Listen to natural music of birds. Get mesmerised by the dance performance of Peacocks. Meditate. Feed the pigeons. Talk to the locals. Eat the local food. Rent a bike here and unwind into the nature's arms and relax a lot.
Ziro – Arunachal Pradesh
Nested amidst lush valleys of green, this hamlet in the north east is a must visit to do nothing and just relax on your given day. The place is mainly in lime light because of Ziro music festival, but the place offers a serenity to relax with its nature gifted valleys.
7. Backpack and get busy uploading selfies on Instagram rather than scrolling others' posts :-
Routine –
Without having enough budget to go on a lavish party to groove your hip, some of us just love to stalk others' posts of them welcoming a big day.
Best Alternative –
Go on a backpacking trip nearby and enjoy your solo time in an absolutely meaningful manner and you can also feed your Instagram instantly by uploading your travel pictures.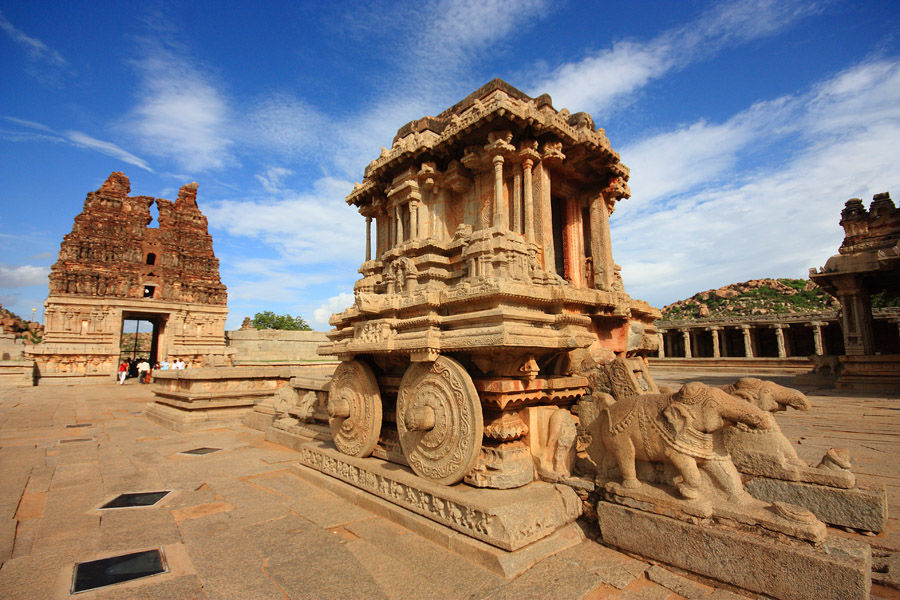 Where to go:
Hampi – Karnataka
Known to be a mecca of backpackers in Karnataka, Hampi will never disappoint your urge of travelling. With tons of history and hundreds of hostels around this place is a synonym for backpacking cost effectively. Attractions are Virupaksha temple, Kadalekaalu ganesha, and Tungabhadra boating and many more….
Varanasi – Uttar Pradesh
Kaashi aka Banaras aka Varanasi is the most sought backpacking destination by foreigners in India and an all-time favourite for me in person. This is a place where death meets life and life meets death in a single turn on a road. Dwelled with cheap hostels and stays this can fulfil your travel urge for the New Year.
Kasol – Himachal Pradesh
A cult himachali paradise is a must solo backpacking destination in India. With Himalayas in the backdrop this place just defy what is meant for backpackers. Hundreds of hostels around this is a perfect new year get away to have your own time.
8. Burst out smiling on beaches instead of bursting crackers
Routine –
We have that casual sense of bursting crackers on every big day of our life and New Year is a biggest time where almost every huge building in the World go for crackers. With global warming going beyond limit, this routine habit needs to be changed from now.
Best Alternative –
Smiling is a completely best way to get the best of yourself. And beaches gives you that fulfilness and in turn adds on a reason to live for. Walking on sand and looking at waves coming your way, anyone will let their sorrow behind and surrender for happiness.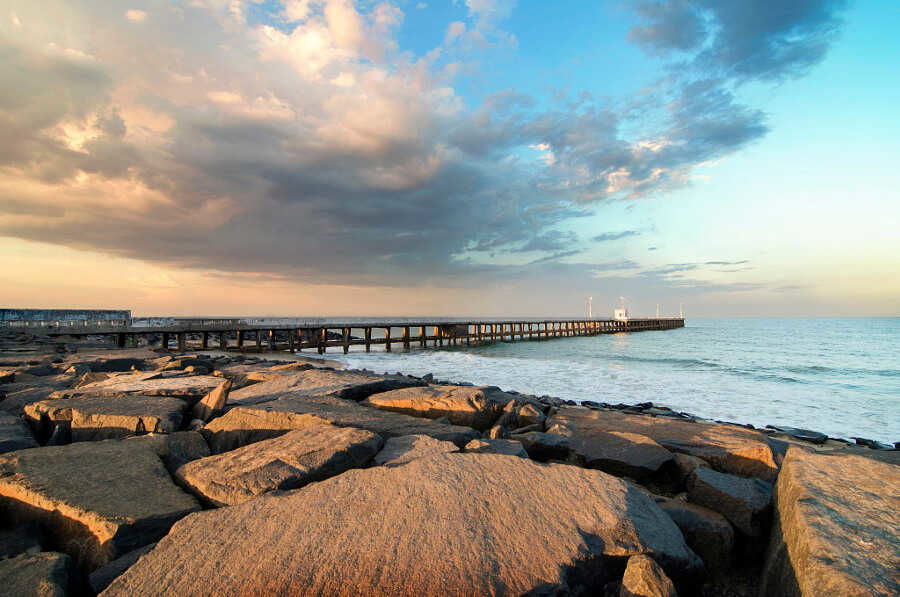 Where to go:
Pondicherry – Tamil Nadu – 160 kms from Chennai
This little French Hamlet is often called as Goa of East and people goes gaga over beaches here. Pondi houses most serene and beautiful beaches in India and obviously walking on them just bring that smile on your face.
Kochi – Kerala – 200 kms from Trivandrum
This Queen of Arabian Sea is a mixture of sea, backwaters, monuments, heritage; Kochi has all that would keep a traveller engrossed. Places of interest are Cherai beach, Mattencherry Palace, Marine Drive, and Synagogue…
Radhanagar Beach – Havelock Island
Rated as Asia's best beach and ranked one of the top ten cleanest beaches in the world, this lovely white sandy heaven is in Havelock islands of India. The beach is so long that you will for sure get your small little territory somewhere on the beach to seclude yourself from the World and enjoy your time. The waves are so soothing here that your leg will not accept to leave the place.
9. Go on a romantic star lit dinner without walls rather than a candle light dinner amidst 4 walls:
Routine –
Usually couples in the city, plan a romantic candle light dinner during New Year celebrations and it's too old now. Sitting with a loud music and lots of people around you the candle light dinner is not anymore a romantic getaway now.
Best Alternative –
Visit open air restaurants in a handpicked destinations in India and have a romantic time together and welcome the New Year in a most memorable way in your life.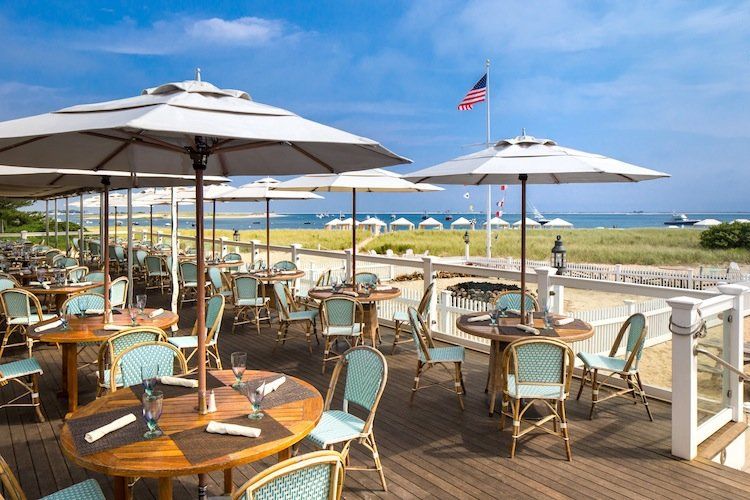 Where to go:
Udaipur – Rajasthan
This city of lakes has many luxurious restaurants which are open air and give an immense pleasure dining. Few restaurants like Ambrai and Savage garden allures your taste buds with exquisite cuisines amidst nature.
Varkala – Kerala
This cliff sided beach town is a favourite spot for open dining on beaches. Varkala houses a lots of luxury restaurants those give you a chance of sipping wine when waves kiss your feet below. Palm tree heritage restaurant and Caffe Italiano are most visited for dinner here.
Mcleodganj – Himachal Pradesh
This majestic town of Buddhists in Himachal Pradesh is also a favourite hot spot destination in India for New Year, but it still has its charm when it comes for dining open air. Nick's italian Kitchen and Café Detour are few of restaurants to check here.
10. Go on an adventure rather than standing in a concert all night
Routine –
Going to a rock concert is a big way or a very much followed way to celebrate New Year as always. Few concerts just go on whole night and you ought to stay there as you would have paid a bomb for that.
Best Alternative –
The best and a meaningful alternative for standing in concert can be standing on a edge of a hill to take a plunge into the water or jump in to abyss doing bungee on top of Ganges.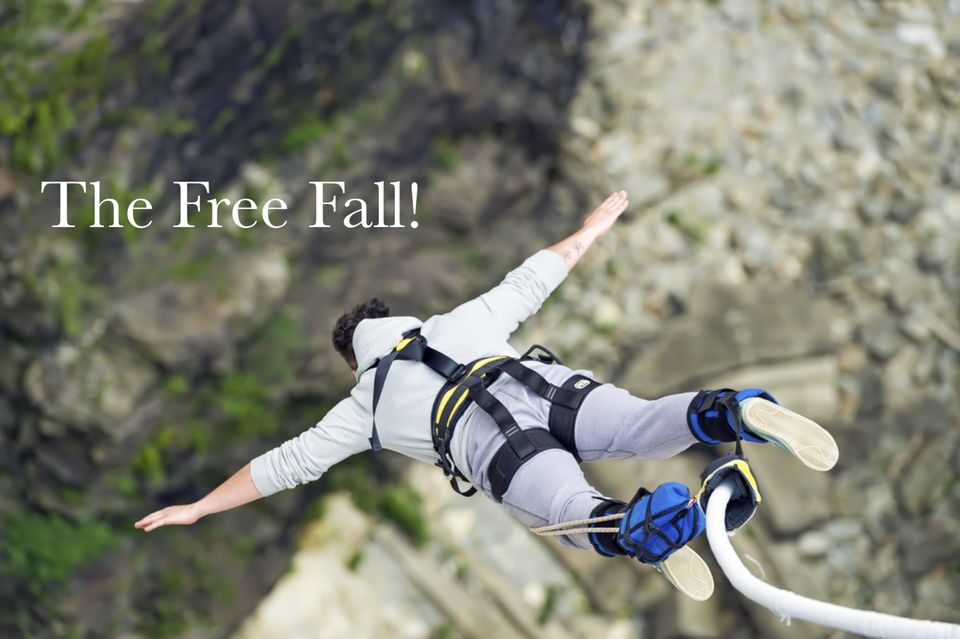 Where to go:
Rishikesh –
Adventure is a proper adjective that can be used to define Rishikesh in an apt way. One can do the India's highest bungee jump here in Mohan chitti village and also river rafting in Ganges is something one can gift himself as an adventure gift.
Auli – Uttarakhand
This snowy town in Uttarakhand gets a touch of fairy tale land in December end and adventure junkies from all parts of the World come to here to ski. There are many ski resorts here and also a manmade lake is a main attraction in Auli.
Aamby Valley –Maharashtra
Go on an adventure of a lifetime here in Maharashtra and gaze the stunning landscapes beneath as you free-fall in the beautiful valley to enjoy the most thrilling experience.
Have you celebrated your New Year in an unique way rather than just boozing and doing cheers all night? Then share your story here on Tripoto.
Happy Travelling!!!