India as a travel destination suffers a strange paradox. Of all the cliches that advertisers use to attract tourists, diversity is the most popular adjective, painting this picture of India as a one-stop-shop for every kind of travel experience. However, if you talk to even the most offbeat of travelers, or stalk the most alternative travel blogs, you will be hard-pressed to find a list of 'places to visit in India' that differs from another. For whatever reason, traveler after traveler in this country seem to go around in the same circles. India, at this first glance, feels like that grand uncle with only one stock of stories in his arsenal. And however fascinating the stories may be, however riveting his rendition of them, you've heard them all before.
Having traveled India greatly, however, I couldn't disagree more. As part of Mission Bust-India's-Grand-Uncle-Image, therefore, let me present to you an alternative each to ten of the top 'places to visit in India'. While they are not necessarily substitutes, they offer an experience that feels similar to the original. And all of it without the maddening crowd, pollution and accompanying touts. Some may call it offbeat. I call it having your cake and eating it too. (wink)
1. Searching for some high-altitude serenity?
Gurudongmar Lake in Sikkim
Instead of Pangong Tso in Ladakh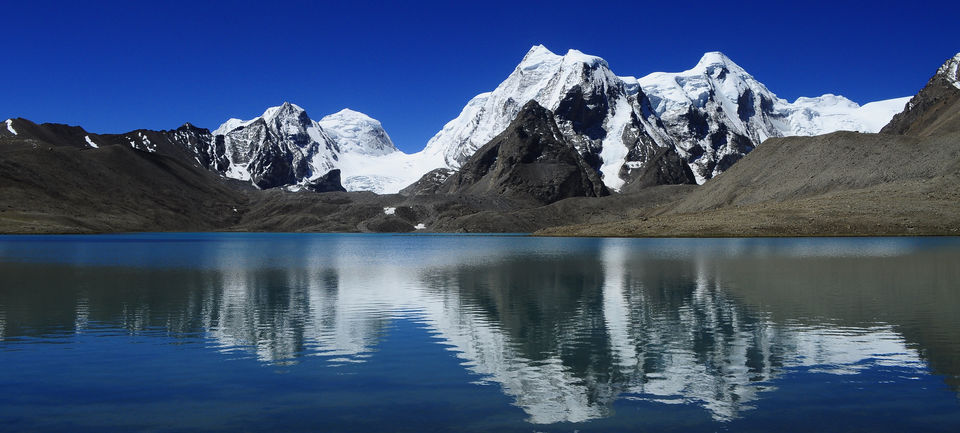 Image Credits: Wikimedia