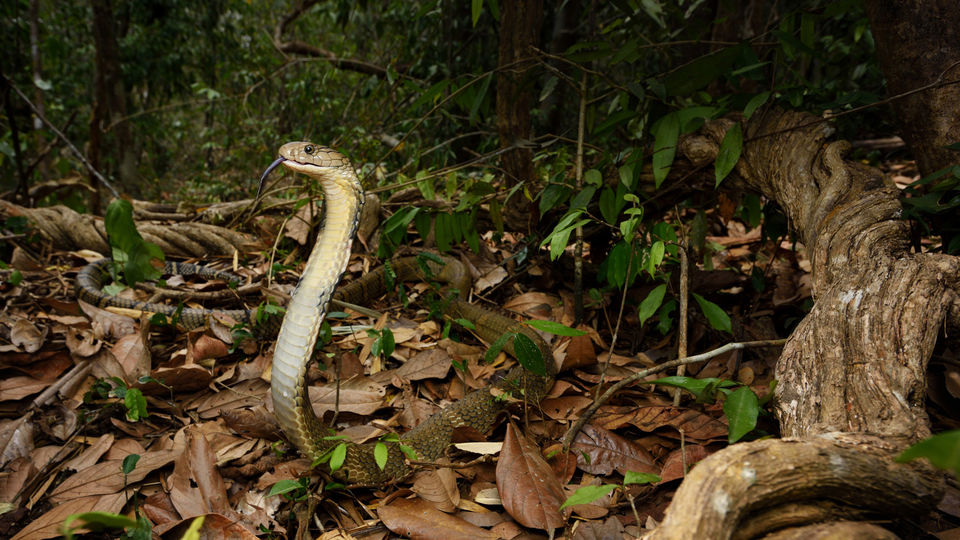 The idea of wildlife tourism is more often than not associated with safaris and walks. In India's case, for example, every national park has provisions for exploring the forests by simply driving through in overloaded vehicles. Similarly, the birding experience has also been reduced to spending hours walking around in the jungle in big groups only to witness a bird miles away. If you're a true blue wildlife lover, it is most likely that you too have had the feeling of wanting to take it to the next level and witness wildlife up close and personal.
A high altitude village in Karnataka's Shimoga district named Agumbe is the place where you can do just that! Best known for being the village where the iconic television show Malgudi Days was shot, Agumbe is simply a paradise for wildlife enthusiasts. The beautiful village is home to India's only rainforest research station, the Agumbe Rainforest Research Station (ARRS). While the staff at ARRS works day in and day out to study, preserve and maintain balance in the ecosystem, it also hosts volunteers with open arms. Looking for a wildlife experience unlike any other? Ditch those jungle safaris, head to ARRS and holiday to make a change!
What can I expect during my stay?
Since the Agumbe region is famed for its mighty king cobras, every volunteer at some point or the other, gets to deal with the lethal snakes. The team at ARSS trains each volunteer in the craft of handling and rescuing snakes who often find their way into people's houses in nearby villages. One also gets to interact with the locals of Agumbe and learn how they beautifully coexist with reptiles, amphibians and animals every single day.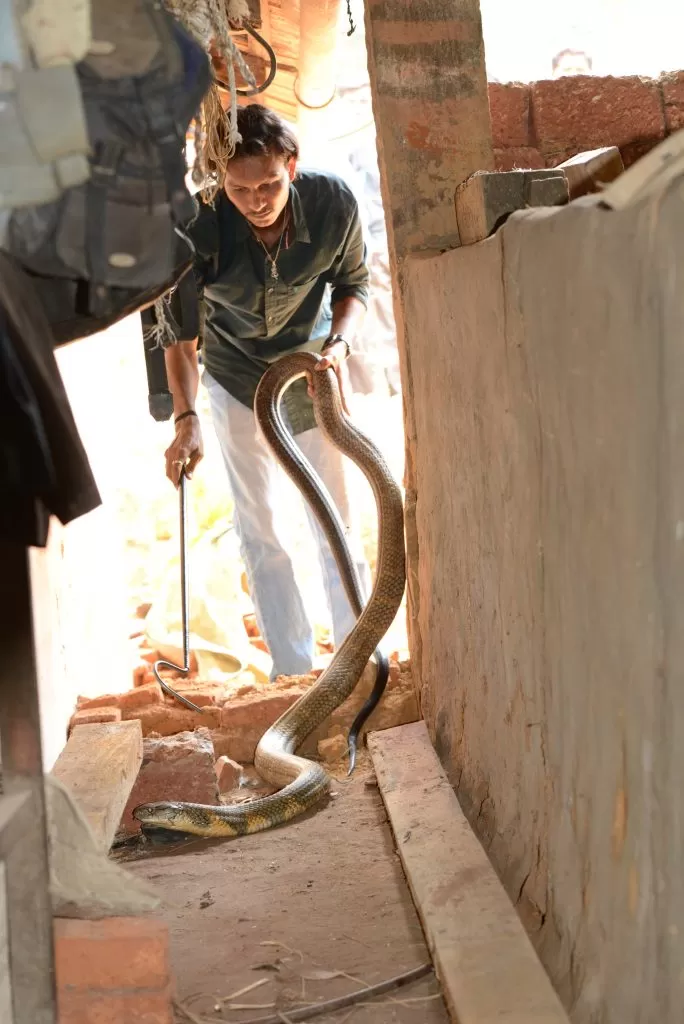 The ARSS also conducts regular projects in order to study Agumbe's rich flora and fauna. Volunteers are also assigned roles in these projects depending on their educational qualifications and physical fitness.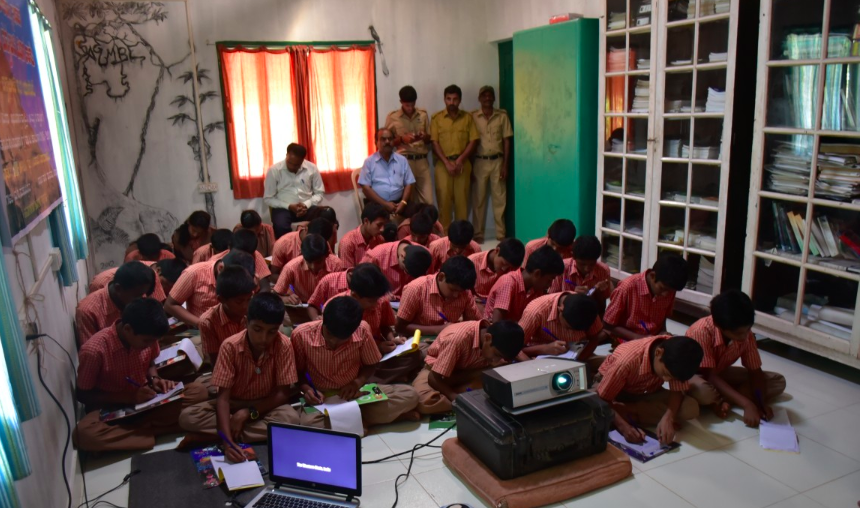 In addition, one can also help out the staff at ARSS in conducting workshops aimed at spreading information about the dynamics of our ecosystem. These super informative sessions are attended by students from various schools and colleges across the region. Lend a hand for one of these events and spread the word on issues such as sustainable living, rainforest ecology and field botany amongst others.
What is the duration of this volunteer programme?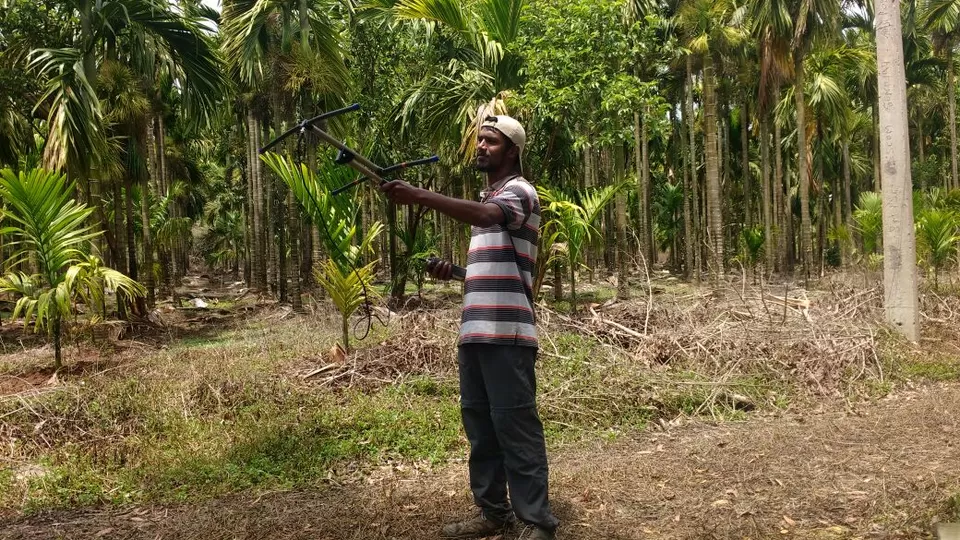 There are two basic divisions to ARSS' volunteer programmes—short term and long term. All stays upto 15 days are counted as a short term volunteering by the ARSS. On the other hand, volunteers who stay for more than 15 days (which can be extended up to the end of a project) earn the distinction of being long term volunteers. In addition, students looking to gain professional experience can also sign up for an internship with ARSS and take on more important roles.
What is inclusive in the volunteer package?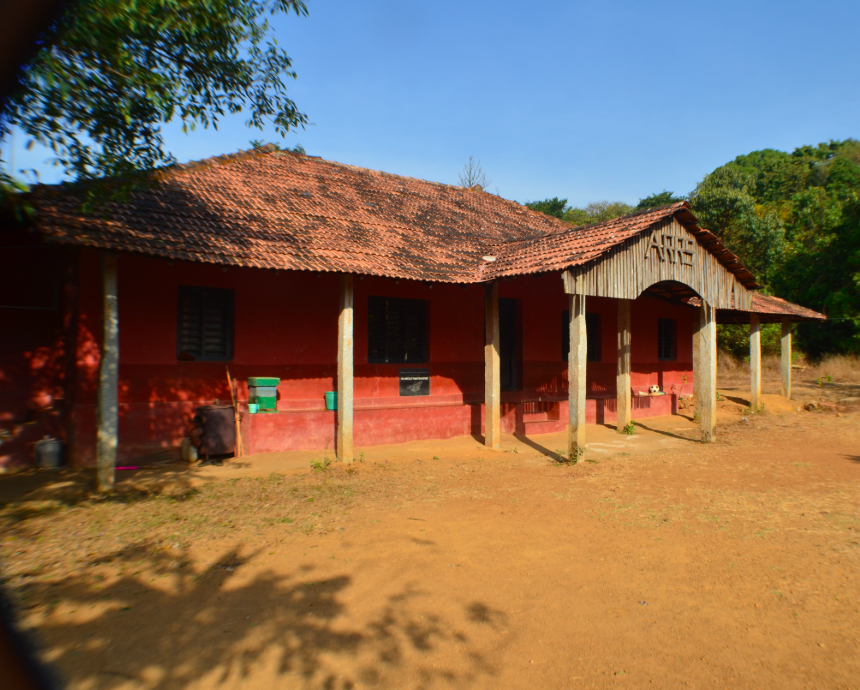 Every volunteer is charged nominally to take care of his/her accommodation and meals during their stay at the field station. The cost structure depends on the number of days a volunteer decides to stay at the research station. To get your own personalised quotation, contact ARSS at operations@agumberainforest.org.
How do I enrol myself?
Enrolling in ARSS' volunteer programme is actually a very easy process. Simply drop in an email to research@agumberainforest.org with your CV and a cover letter and ARSS will get back to you in no time!
Reaching Agumbe
Here's how you can reach Agumbe from New Delhi:
By air: A direct flight starting at ₹4,000 will get you to Mangalore, the nearest airport to Agumbe. Hire a local cab from Mangalore International Airport to get to the research station in about two and a half hours(100km).
By train: If you're someone who is a fan of train travels, hop on to a train from New Delhi that will get you to Udupi in 36-40 hours. Udupi is the nearest major railway station from Agumbe, located at a distance of 50km.
Need travel inspiration for the new year? Click here to go around the world in 2020!
Have you ever travelled to make a difference? Where was it and what was the experience like? Share your inspiring tales with the Tripoto Community by simply clicking here. Don't forget to check out our amazing YouTube channel for some beautiful travel videos that will fill you up with wanderlust.
Frequent Searches Leading To This Page:-
wildlife tour package of karnataka, Karnataka Wildlife Safari Tours Packages, Wildlife resorts of Karnataka, adveture trip pf karnataka, Karnataka Wildlife Travel Package