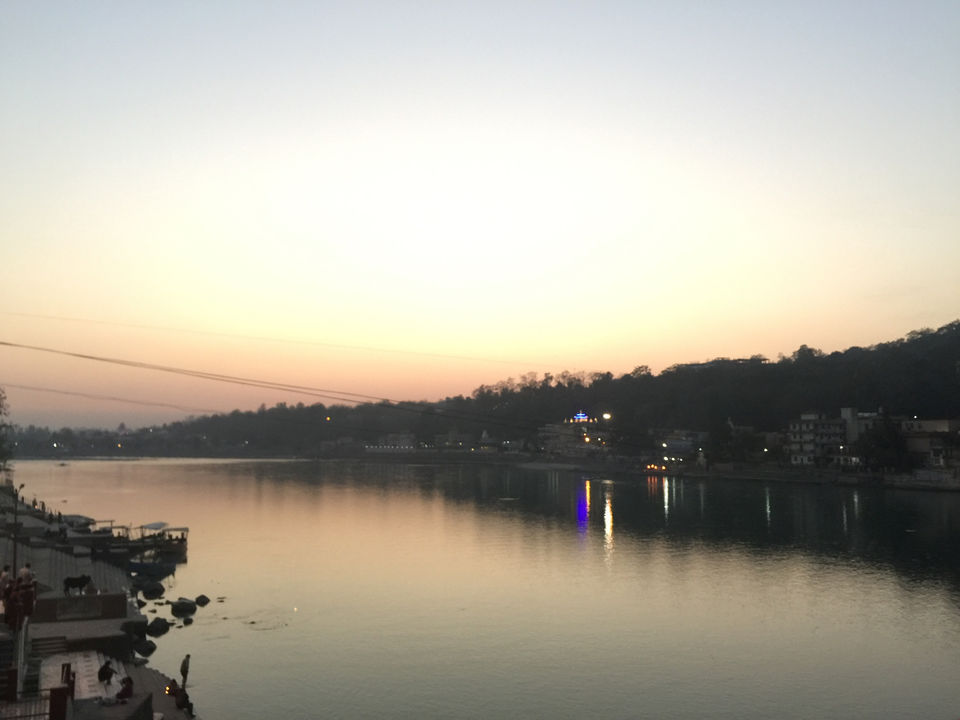 If you're one of those people that has always wanted to go on a retreat but never found the resources or the time to until now, you might want to read the rest of this. Ever since my early twenties I've thought I should do a spiritual 'time-out'. Go away somewhere solo to rethink, rejuvenate and reset. When you're younger, you have the time but never the money and when you're older, you guessed it, you never have the time!
Well I finally found the time, oddly enough, right after my wedding! I had time off and the honeymoon was done. The beauty of having a supportive spouse is that they understand your need to develop yourself as much as develop your relationship. So with spousal 'permissions' and vacation locked down, I had to pick where to go.
Let me tell you, it's an infinite pool. You could go anywhere from Costa Rica to Barbados to blue lagoon in Iceland to a Vipassana in Dharamshala. So set your criteria for what you want out of it. I wanted to learn meditation, go to a beautiful city I hadn't seen before while being fairly comfortable (I've done the bamboo shacks on the beach and slept with spiders before!). I think this falls in the luxury retreat category. Once you decide that - fix your budget and the duration of stay. I had 14 days. So I went about looking for places that were classified as luxury and had 14day wellness programs. Here's the shortlist I came up with:
1) Kamalaya, Thailand
2) Absolute sanctuary, Thailand
3) Yoga barn, Bali
4) Ananda, Rishikesh
5) Shreyas, Bangalore
6) Ashiana, Goa
7) Jindal nature institute, Bangalore
I eliminated places that either didn't have availability or didn't fit my budget, took some advice from a retreat-junkie friend and finally closed on Ananda. The one thing I've always thought about Ananda is that it is frightfully expensive. The bad news - it is! It is significantly cheaper for Indian domicile but it's still very steep. The good news however is that it's totally worth it and I would do it again if I could!
Tip: Go to Ananda for an all inclusive package so that you don't have to worry about paying for spa or food once you're there.
Getting there from Delhi is super easy. It's a 45min Indigo flight to Dehradun. The hotel sends a car to pick you up from Jolly grant airport and you're at Ananda in less than an hour. End to end, the journey took me less time than traveling from my house in Gurugram to Hauz Khas Village in Delhi does! If you're taking the train, get off in Rishikesh, that's even closer.
At the risk of listing spoilers - I'm just going to list the must do's
1) If you can afford it, definitely GO and make it a 14-21 day trip if you can
2) Manage your schedule so that you can go for morning yoga group classes and the Vedanta talks in the evening
3) Don't get overwhelmed with the treatments and the doctor's advice, tailor your days to contain as little or as much as you want - the packages always have too many spa and personalized sessions (yes there is such a thing) so don't be afraid to cancel some stuff
4) Do the free trek to the Kunjapuri temple. It takes 6hours and is exhausting but they have a car driving along to rescue you if you can't make it by yourself
5) Go for the Ganga Aarti one evening. It's a bit touristy and chaotic but I think there's a sliver of spirituality and beauty that you'll find if you don't occupy yourself with taking selfies the whole time
6) Try to avoid meat, alcohol and television while you're there. All these facilities are available but somehow, the silence and satvik food made all the difference for me
7) Try and do it solo. It starts out as boring but 5-6 days in, your monkey mind just sits down and breathes. This incredible feeling of stillness is not easy to come by when you have company.
8) The service is amazing. Don't be afraid to ask them for anything! This place has literally the most attentive and personalized service I have ever experienced
9) Don't expect too much from the rooms. They are all a bit dated and not as luxurious as you would expect. But in their understated comfort, you won't have much to complain about
10) Make friends with people from all over the world! There were fellow travelers from Mongolia, Azerbaijan, The Cheque republic, Kuwait, the US and U.K... it blew my mind how many tourists come to Ananda to find peace
So I really did find my Anand in Ananda. I've lost it to the city bustle now but I've come away with Hatha yoga principles and Vedantic teachings that I hope will slowly and steadily build into something more permanent.