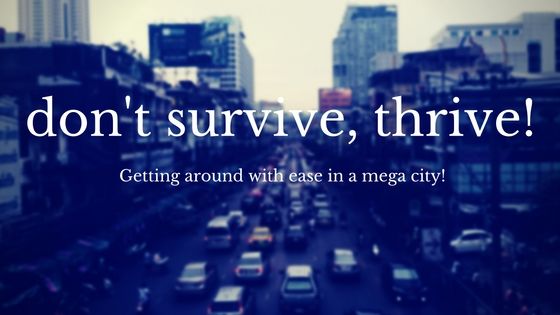 #TripotoTakeMeToBrahmatal

Megacities are usually defined as metropolitan area(s) with a total population in excess of ten million people. The terms conurbation, metropolis and metroplex are also applied to the latter.
Over the last couple of years, I have been fortunate enough to visit the following mega-cities.
2012 — Delhi, India (Urban Area: 24.9 million peope
Population density: 12,100 people per square kilometer)
2013 — Shanghai, China (Urban area: 23.41 million people
Population density: 6,100 people per square kilometer)
2014 — Seoul, South Korea (Urban area: 23.48 million people
Population density: 10,400 people per square kilometer)
2015 — Kolkata, India (Urban Area: 14.6 million people
Population density: 12,200 people per square kilometer)
2016 — Mumbai, India (Urban area: 17.7 million people
Population density: 32,400 people per square kilometer)
* Statistics as per Allianz.
In 2012, as we headed out for our first backpacking trip, a strange sense of calm enveloped me. It was because VDB was coming along. He took care of all the planning, accommodation and travel arrangements. Being someone who is tasked with this work generally, going with VDB brought a welcome relief considering the fact that our trip would be for 25 days over over various Indian states.
At Delhi, there was a feel of overwhelm. That point where a realization of the magnitude of the place occurs. Bustling with over 12,500 people per square kilometer, India has one of the highest population densities in the world. It got acclaim for being one of the most polluted cities in India recently but before that, Delhi was known as a glistening success story of the implementation of the overhead Metro Rail Project, being completed in so called "record" time.
The metro augmented Delhi's existing transport infrastructure connecting various parts of the city through efficient, high speed, air conditioned transport for the population serving Delhi and its satellite cities of Faridabad, Gurgaon, Noida and Ghaziabad in National Capital Region in India. 12th largest in the world, 5 colored lines, 2.4 million daily users. Now that is huge!
The reason I am ranting about Delhi is to make my point about the importance of public transport in a metropolis, any metropolis. One that is continually expanding and where the roads are increasingly pressured with more vehicles day after day. In most cases it is just a function of the increase in population if you ask me. Touring via public transport will also expose us to rawness and provide insights into the daily lives of its citizens.
Getting to what I learnt, which is the most efficient way to get from one corner of the mega city to the other.
Here are the answers —
1. Delhi — Metro
2. Shanghai — Subway
3. Seoul — Subway
4. Kolkata — Metro / Tram / Bus
5. Mumbai — Local Trains
What they all have in common is the fact that they are public transport and they're also the best, in terms of speed and cost. Which brings the obvious question, "Why doesn't everyone do it?". Let me take a jab, I think it is because they feel that —
a. It is only for locals (It is called "public" transport for a reason)
b. It is not worth the effort (It is totally worth the effort)
c. It is too complicated to understand in a day or a couple of days (It is not!)
While I would like to believe that I am a big climate change champion, this article is not about how much green house gases we will save or how we will make the planet a better place to live in for the future generations, it is about one thing, getting around efficiently. The above is just a positive side effect, which is good too but besides the point.
Here are the 5 things you need to master a public transport network and thrive in a mega-city.
Pick the most efficient system in the city
It could be the trains, metro, subway, bus or even a combination of the above. The best suggestions are given by the locals at the mega city that you are visiting. Ask at least 4–5 people.
Get a subway / train / bus route map
Get yourself a map of the city along with the transport infrastructure of your choice. Available at the local bus/train/metro station, hotel lobby or there is always Google. :) (_city_ + "subway")
Buy a Smart / Prepaid Card
Mega-cities have mega populations. That means long queues, getting a prepaid card means that you can bypass them, recharge online and speed up your commute. In other places you can use the card to buy the tickets yourself. If you have the option to buy the tickets and "return" tickets are available, then you are saving yourself some more time in the line.
Leverage local knowledge
"Is this the train to Dadar?"
"Which way to the yellow line?"
"Can I get a taxi from Bandra to Khar?"
Instead of bombarding these questions to Siri or Google Assistant, ask your fellow passengers at the station or even on the street. People maybe too busy to bother, but almost all of the times that I have asked, the directions have been spot on.
Know the nearest stop
When commuting over long distances, it often makes sense to know the nearest bus / train stop to know where to get back to. However, you can also ask the person you are meeting or the staff at the establishment you are due to meet which the nearest bus stop/metro/train station is. It is often accompanied by good advise for how you can cover the last-mile.
Now that you know the 5 steps, let's dive in!
Map in hand, knowing which stop you need to head to and get back, here are the last couple of things you need to know.
Which "line" dude?
Knowing where you are, also make note of the respective "line" you are on and which line the stop you need to get off is at. It could be color coded like blue, green, yellow which is the case in most places, or could also have names like western, central etc.
Intersections are important
Intersections dictate where to get out and switch trains/metros/buses. In some cases, the platforms for the different lines could be next to each other or at different levels.
Double check
Before boarding / shortly after, check with fellow passengers whether you are on the right train / bus or metro. You can also ask them to let you know when your stop is here so that you can get off. There are also signs in most places indicating where you are at.
Schedules are everything
Transport between major intersections run at frequent intervals. However the same might not be the case for remote stops/stations. Keeping this in mind, it is wise to check the schedule via respective city website or apps. (The M-Indicator app in Mumbai is my lifeline)
Stay confident
Missed a train, did not catch your bus? Got off at the wrong station? It's alright. You are only a ride away from your destination. Stay confident.
Maps are like mazes, persevere and you will master it. I was flabbergasted when I saw the 30+ lines in the Seoul subway, however I traced the lines, knew where I had to get off and stayed confident.
Go on, explore new frontiers the local way.