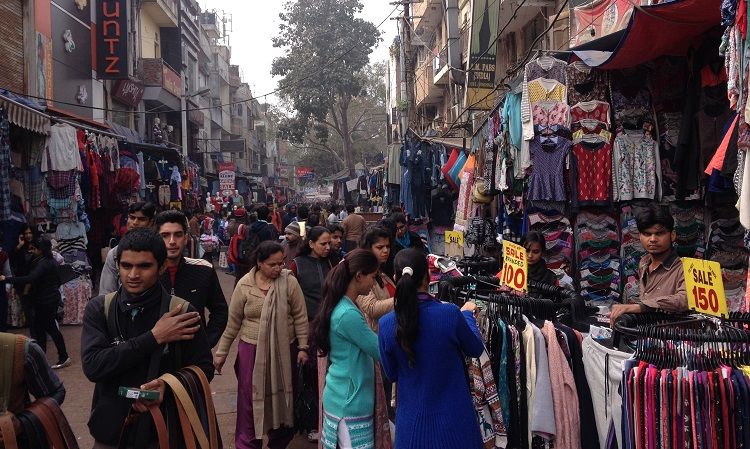 Street market or flea markets act as a blessingespecially for peoplewhose concept of traveling or discovering the city means to fill up their bag with local souvenirs. The local culture, the best of what's in the fashion and for obvious the dirt cheap rates are the reasons which make roadside markets such a hit amongstdomestic, foreign travellers and the local crowd too.
Travel Tip: Travelling to the cities of India is always feasible by buses. Booking online bus tickets makes your journey easier, once you order tickets on redbus, rest of your worries are shooed immediately!
Read on to find the list of top street markets in India which you must go and shop from, if you prefer street shopping a lot!
Night market, Goa:The Arpora Saturday Night Market is the most happening and energetic market in Goa which starts after six in the evening.
Sarojini Market, Delhi:This markets sells huge amount of export material. This flea market is probably the best street market that you might spot in the capital city. The market is always occupied with latest fashion clothes, bags, and shoes at dirt cheap prices.
Commercial Street, Bangalore:The dazzling and fancy streets of this flea market caters the best of fashion. The market is very well organized and it has got a class which differentiates this place from the cliché of local markets in India.
Colaba, Mumbai: A street market in Mumbai which is jam packed with not just the local people but with the fashionistas of the town too. You can totally trust this high-fashion market of Mumbai to keep your wardrobe filled with latest stuffwithout burning a hole in your pocket.
Baapu Bazar, Jaipur: Situated in the old city part of Rajasthan, Baapu Bazaar consistsof best Rajasthani handicrafts. You can fill your shopping bags with the bedsheets, Jaipuri jutti (ethnic shoes) and many more ethnic things.