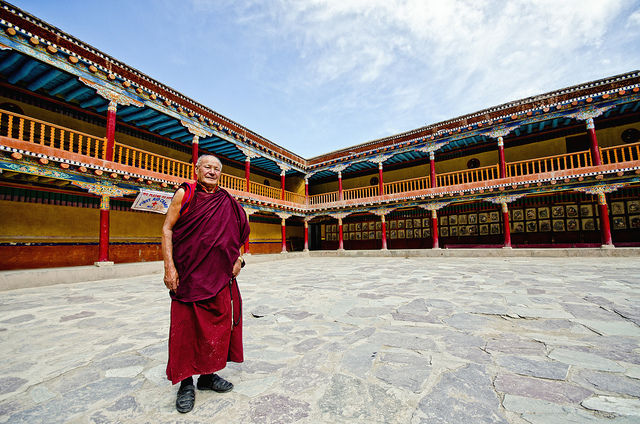 Each of us has a different reason to set out on a voyage. There are some who go for the adventure, some who wander about for their fondness of culture, some who run after a variety of food and some who travel for the whole idea of moving out and taking a break. Among these millions of travelers lie a fraction of people who embark on a journey not only to enjoy but to enlighten their mind, heart, and soul. Isn't it wonderful to recognize the potential that a place holds to embrace humans with a sense of tranquility and spirituality?
India is considered an alternative name to holiness and maybe that's what brings thousands of travelers from all over the world to its exquisite ashrams, monasteries, and religious hubs. So, if you seek a place to immerse yourself in meditation, yoga, community service and some inexplicable spiritual experiences, then you can spend a few days or weeks at the below mentioned spiritual centers thereby holding on to the essence of life through those bouts of travel.
1. Sivananda Ashram
There are 3 Sivananda Ashrams in the country where people typically set out to learn yoga and practice meditation under the most beautiful and serene surroundings of the country. Be it the Dhanwantri Ashram in Neyyar Dam, Kerala, the Meenakshi Ashram in Madurai or the Sivananda Kutir in Uttarkashi, you can go in for any of the different yoga, detoxification or Ayurveda programs offered and lead a few days away from the hustle-bustle of ordinary life. Most people opt for the 'Yoga vacation' which lasts for two weeks and aims at propping up a vigorous and harmonious yogic lifestyle.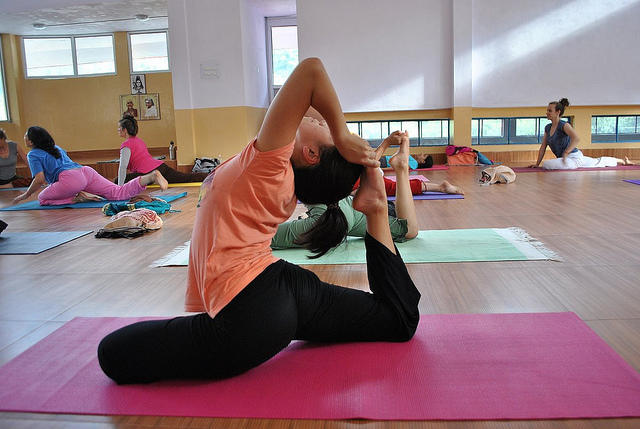 Credits: TTC Michael
2. Hemis Monastery, Ladakh
This is one of the largest and most popular Buddhist monasteries in India. It is situated about 45 km from Leh and takes in a legendary collection of ancient statues and other artifacts. You can also stay there at reasonable costs or book a homestay with the villagers and join the Hemis Spiritual Retreat organized by the monks. The early morning prayers are intensely moving and are highly recommended. There's a high-altitude Hemis National Park close to the monastery. It's also extremely famous for the Hemis festival that takes place every year in June or July and enthralls tourists with the mask dance performance.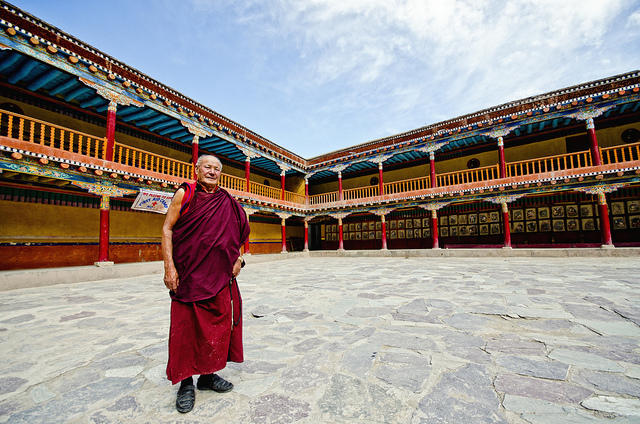 Credits: Prabhu B Doss
3. Isha Foundation Ashram
A beautiful ashram and yoga center at the foothills of the Velliangiri Mountains in Tamil Nadu, this place is admired for its serene surroundings and a variety of yoga and outreach programs. The most popular are the one or two-week programs called Inner Engineering and the Isha yoga. Also, there are options for accommodation, advanced meditation line-ups, sacred treks and Ayurvedic spas and retreats. The Isha Yoga Center promises to make one sense divinity on an altogether different level.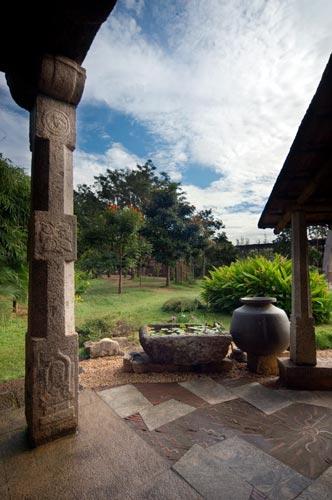 Credits: ishafoundation.org
They say that the purpose of Auroville is to realize human unity. Also known as Sri Aurobindo Ashram, Auroville is nothing less than a spiritual community embellished by disciples from several corners of the world. Here, both men and women from all countries live in peace and progressive harmony as they volunteer for various social and public activities including planning and architecture, health and wellness, rural development etc. or participate in the regular workshops and therapies. There's this extraordinarily affirmative and calm sentiment that would wrap you as soon as you enter its surroundings. A few days at Auroville can change your outlook towards existence in a better way.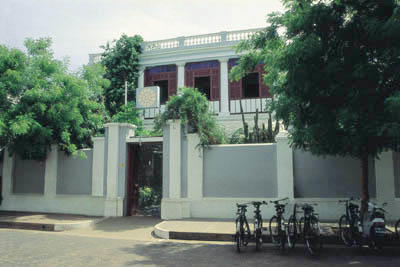 Credits: sriaurobindoashram
5. Tawang Monastery, Arunachal Pradesh
This is the largest monastery in India and sits at an altitude of 10,000 feet above the sea level close to the Bhutan border. It has ravines on both sides and looks like a huge fort. The prayer hall is stunningly decorated and their dawn morning prayer is intensely affecting and exquisite. A lot of people visit it in January to witness the masked dances during the Torgya festival. It houses hundreds of monks and is surrounded by beautiful lakes. Stay somewhere nearby in one of the guest houses and absorb the splendor of Buddhism as you spend some time here.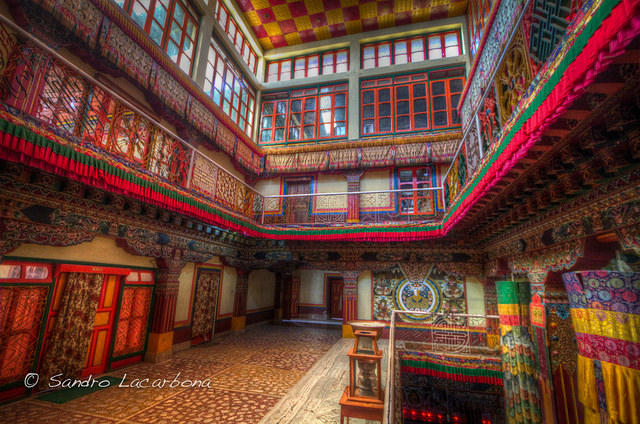 Credits: Sandro Lacarbona
6. Amritapuri Ashram, Kollam, Kerala
This is the ashram of Amma, Sri Mata Amritanandmayi which is located right where she was born. The place clutches on to deep devotion towards God and is built on the foundation of love and compassion. People are welcome to stay here and discover their inner selves. Residents also participate in courses circled around meditation, prayers and a service to all. The most popular is the Integrated Amrita Meditation Technique which includes yoga, pranayam and meditation. Also, people mostly come here to get a glimpse of Amma or for her comforting embraces. Despite any of it, if you really need some affection and fulfillment from life, you should definitely live here for a few days.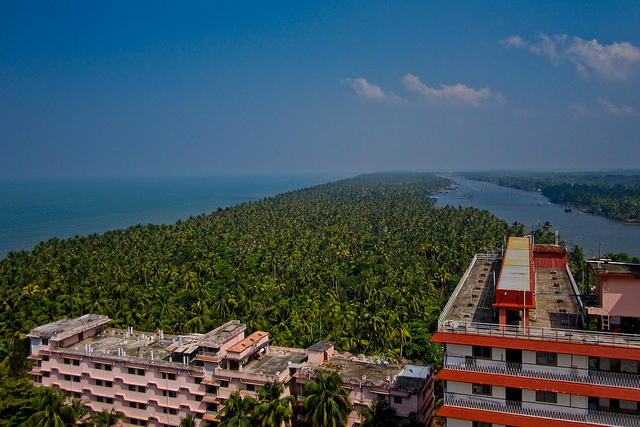 Credits: Ben Beiske

There's a lot more that India offers when it comes to spirituality and human wellness. There are hundreds of ashrams and monasteries perched on the high hills of Himalayas or by the waterfronts of Kerala. Yet, to truly experience it all, you need to be there, you need to travel. After all, traveling can beautifully transform your negativity into an enigmatic sense of realization. Go ahead!