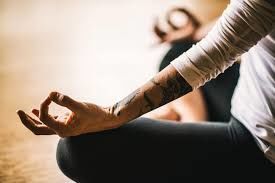 #TripotoTakeMeToHimalayas
Let's takes these three things one by one and I'll tell you how a combination of these three worked like a perfect blend for me.
Meditation: Khursheed Batliwala, one of the wittiest teachers of Art of Living once remarked The benefits of meditation are so many that I still don't understand why some people don't do it. well, after hearing this I decided to give meditation a try. And yes, it is amazing. I won't enumerate the benefits of meditation here as I think there are loads and loads of websites that are doing that. But I do recommend you to give it a try.
Yoga: My mother introduced me to simple yoga exercise as a kid at home. As I grew up, I understood that in order to achieve a fit body like Shilpa Shetty, yoga is the key. The aasanas, body stretches and simple poses work wonders. Patience is the key. You won't achieve that desired weight overnight. But yes, whatever you achieve it is going to be long term.
Travel: Travel is my first love. Anything and everything I do, I try to go to a new destination and explore myself. I think travel is the only thing that I say I do completely and absolutely for myself.
I think all these places make a perfect combination. The perks being I get to go to a new place; learn a bit more about my body and maintain a state of spiritual wellness.
So, here are a list of places you can head to for your meditation and yoga retreats. The key here is being a better version of yourself. And no, I am not propagating a Guru or an organisation I am just encouraging you to give meditation and yoga a try.
1. Dharamkot, Himachal Pradesh: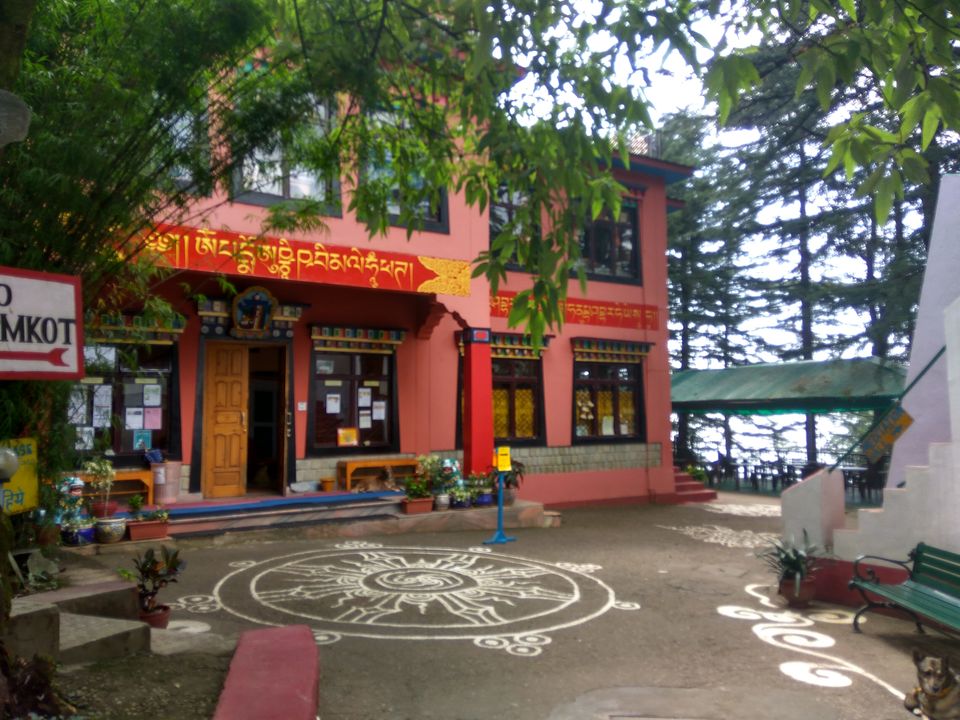 Nestled in the neighborhood of the Dalai Lama, surrounded by mystic trees and clouds, Dharamkot is the perfect place if you are looking for some quietness. Located at a stone's throw from Mcleodganj, this place is away from the commercialized crowds and loud tourists. There are plenty of meditation and Yoga centers here the prominent being Tushita Meditation Centre and Vipassana Meditation centre. (There are many Vipassana Centres across the globe and a lot of them are located at absolute picturesque locations. Do check out the website for the same.)
Directions for reaching Himachal Vipassana Centre
The centre is located adjacent to Dharamkot village, above McLeod Ganj (Upper Dharamsala). Dharamkot can be reached taxi and auto-rickshaw or by a steep uphill 2km walk from McLeod Ganj.
2. Osho International Meditation Resort, Pune: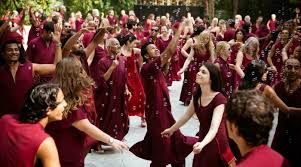 A garden with tall trees, plenty of black marble and wide open spaces. If you want to escape the humdrum of city life this is the place to be. The complex is a self sufficient unit with a cyber café, tennis courts, dining areas and a small bank and a store to buy all that is required.
Directions for Reaching Osho Centre:
From the Pune Airport a pre-paid taxi or a pre-paid rickshaw can take you to the area of the Osho International Meditation Resort, approximately 8 km away, for about 200-300 INR.
3. Art of Living Centre, Bangalore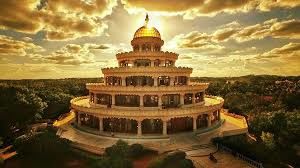 Seva, Sadhana and satsang. The Ashram provides you a mix of the three. The Ashram lays down a basic rule ' You can come here with innumerable concerns and botherations, but you cannot take them back with you!' Located in lap of nature and greenery all around this place calms your mind and you can get spiritual senses by meditating in the vast expanse of the Art of Living International
4. Isha Yoga Centre, Tamil Nadu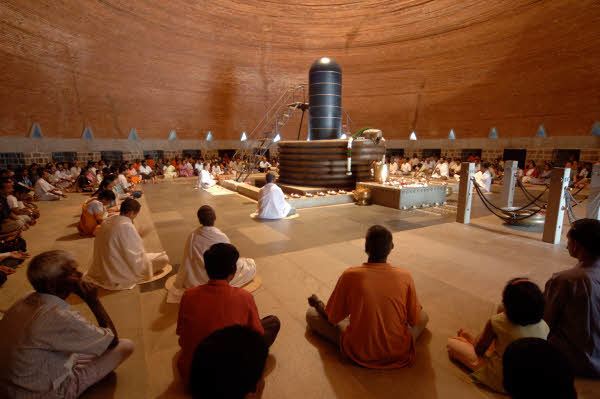 The Isha Yoga Center is set at the foothills of the Velliangiri Mountains in southern India. Created as a powerful sthana (a center for inner growth), this destination draws people from all walks of life. The place offers the four major paths of yoga - gnana(knowledge), karma (action), kriya (energy), and bhakthi (devotion).
Directions:
Isha Yoga Center is situated 30 kms. west of Coimbatore at the foothills of the Velliangiri Mountains. Coimbatore, a major industrial city in South India, is well connected by air, rail and road. Airlines operate regular flights to Coimbatore from Chennai, Delhi, Mumbai and Bangalore. Train services are available from all major cities in India. Regular bus and taxi services are also available from Coimbatore to Isha Yoga Center.
5. Auroville, Puducherry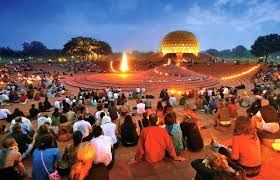 Auroville aims to create a multicultural township i.e. a place where people from various religions, countries and communities can live together in peace and harmony. The epicentre if this area is the iconic Mantrimandir, which is a symbol of birth of new consciousness.
Directions:
Auroville, an international township,is 150 km south of Chennai (Madras) and about 10 km north of Pondicherry town, capital of Puducherry Union Territory.
6. Jindal Naturecure Centre, Bangalore: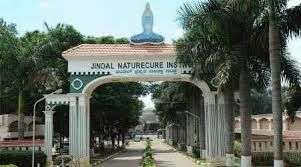 With a vision to promote natural health across the globe by adapting Nature Cure in one's way of life. Naturopathy is a holistic way of life which helps people counter diseases without any medicines or surgeries. They therapy involves a shift in a change of lifestyle and food habits and has no side effects.
7. Rishikesh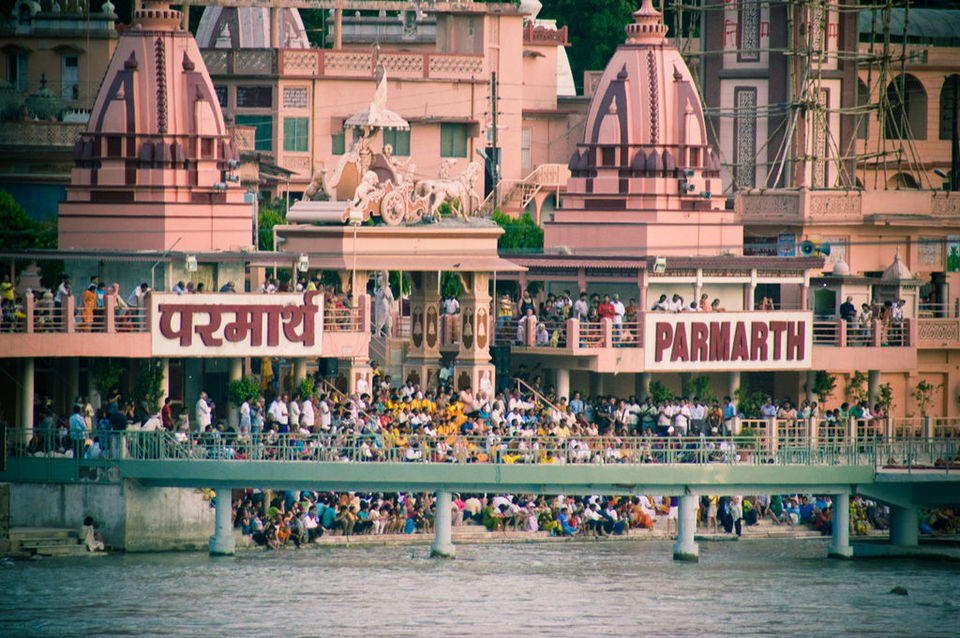 Rishikesh has been a magnet for spiritual seekers. The city offers an exquisite setting with the fast-flowing Ganges on one side, temples and tiny hills on the other. As chantings of mantras fill the air you are in for a perfect bliss. The city has plenty of meditation and yoga centres to choose from like Patanjali International Yoga Foundation, Anand Prakash Ashram, Parmarth Niketen etc. Do take a stroll along the Ganges and walk-in for some therapy in the nature's lap.