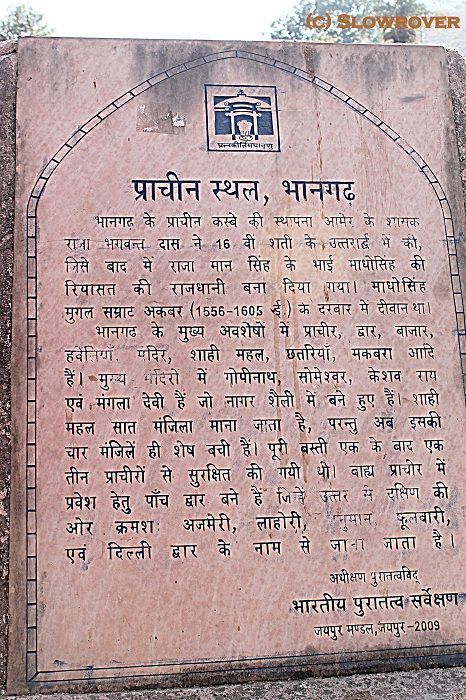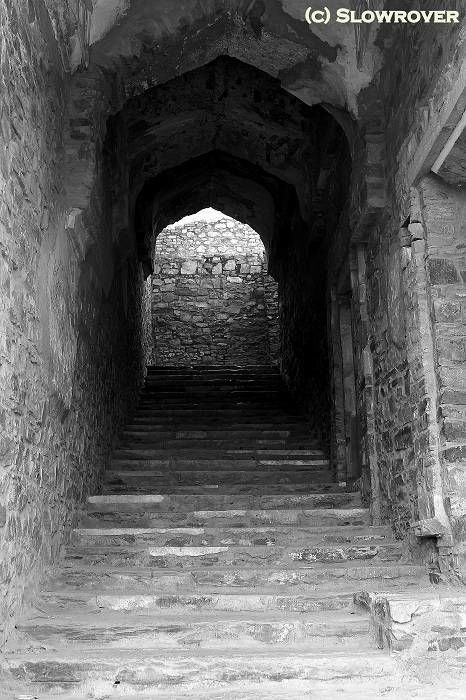 Ever been compelled to watch a horror movie in the dead of night even though you know it would lead to countless sleepless nights? Ever been infatuated with the idea of exploring a haunted house? No? Yes? I was.
So were four of my friends. The big question was – where? Residing in Delhi which has seen its share of cold-blooded assassinations, bloody battles and betrayals, we thought it would be easy to spot restless, revengeful souls here. After making trips to the Khooni Darwaza, the Malcha Mahal, Agrasen ki Baoli and even a neighbouring house in the residential area of Lajpat Nagar, and not meeting any 'other worldly' (just because it is an accepted term, if they are in this world, how are they other-worldly? Anyway more on that later) creatures, we couldn't decide where would our efforts find fruition. We finally zeroed down upon Bhangarh. What better place to get the thrills than a ruined city which is famed to be India's most haunted place?
On the D-day, we rose early and started preparing ourselves according to the lengthy to-do list put together by our friend. She insisted that the place was infested with djinns who cling to open hair – which made all of us pull our hair into tight buns. Applying perfume or fragrant shampoo was a definite invitation for ghosts – hence, avoided. We had breakfast with an uneasy sense of foreboding and then drove away. Throughout the 60-odd km drive to the destination form Jaipur, we were excited and discussing details with our jolly driver – Param bhaiya (In India men are 'bhaiya' until they become 'uncle' at about the age of fifty or so. It is the polite way of addressing them).
It was a bright December morning. As the majestic ruins loomed towards our eyes, the Sun warmed our souls and we walked on towards the fort from our car. And I thought, would it be just as beautiful had it not been chaotic? If this is its state in abandonment, how did it look at the peak of prosperity?
Immersed in thoughts, we came upon a notice by the Archaeological Survey of India, prohibiting anyone from staying inside before sunrise and after sunset. After reading this proclamation of the dangers inside, we ventured onwards into the realm of ghosts.
I started recounting to myself all that I had read. There were stories about the Princess who was cursed by a black magician for spurning his advances. Legend has it that she was well-versed in the art of dark magic herself and hence saw through the plans of the evil magician who tried to woo her with hair oil laced with a love potion. She stripped the magician of his powers making him curse her and her city. Then there was the infamous saint who cursed the King for failing to keep his promise. He had demanded that the structure of the city be short enough to prevent its shadow from falling upon him while he meditated. The day the city grew up to be seven stories tall, the shadow touched the saint and the city fell to its ruin.
All these stories culminated in the untimely ruin of the city and prepared my wandering mind to feel the shudder of running into a ghost and get chilled to the core. Nothing of the sort happened. The Sun kept shining bright and I found myself to be spellbound by the architectural marvels which surrounded me.
There was the Jauhari Bazaar where the citizens would have come to shop and the Nritaki Haveli which would have been the center of amorous pleasures for the men. The crumbling stone structures still boasted of beautiful arches and domes. More than one person was perched precariously atop one of them trying to get that one 'candid' shot which would become their Facebook profile picture.
In this Kingdom of ghosts, there are more than a dozen temples. These beautifully built samples of intricate stonemanship and masonry can steal your breath away (not to mention the steep stairs which can induce instant breathlessness).Though not as magnanimous as Chittor or as lustrous as Amber Palace, the Royal Palace had its own charm. The lighting was ideal for heart-chilling monochrome shots (meaning I could barely move an inch without clicking a photo).
After a lengthy perusal we decided to turn back. Not because we had had enough but because we had been forbidden from carrying food to avoid luring ghosts (as if they were monkeys!) And so we returned, happy and hungry souls, enchanted by the beauty of the fort.
While walking back, we spotted him. He merely glanced and walked towards the fort. Two of us started chasing him. His companion seemed to have vanished. The other three realised what had happened and frantically called us back. However, we seemed to have gone too far to listen.
When the three of them finally caught up at the Ganesh temple, we told them that the men were hiding there. The three of them asked us aghast, "What would make ghosts hide from us?" That made me crack up really bad. We told them that we saw no ghost but were chasing a man who had clicked our photos without our permission. Our friends stared at us, their faces agape. Then we all started laughing.
However, in no mood to let the creep get off, we took the help of a local policeman who was there on a family picnic. He confiscated the phone from the miscreants and invited us for tea. We accepted thinking we might get an opportunity to stay and explore the area by night.
Over tea, we asked him about ghosts. He answered with laughter. He told us, "The men you met right now? They are the ghosts. No other kind of soul, living or dead would haunt harmless people." The real danger according to him, were the wild animals and smugglers who frequented the place. These elements made the complex unsafe to stay by night.
We listened. Our objective had been to be thrilled. We had succeeded. Though not by the means we had expected. And maybe, someday, who knows we just might run into adventures which we had gone to seek.
This post was originally published on 'Slowrover'.