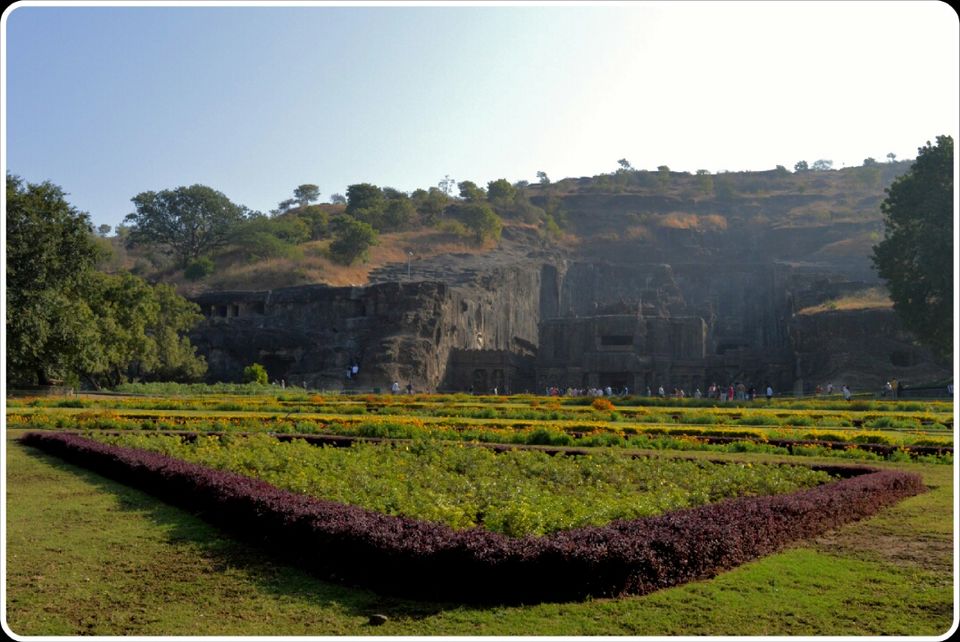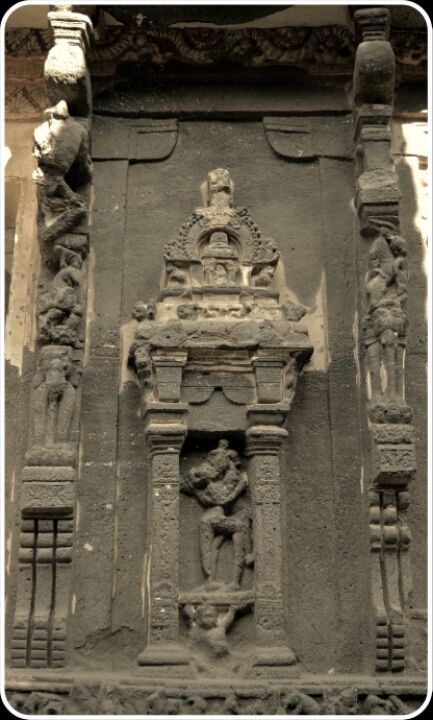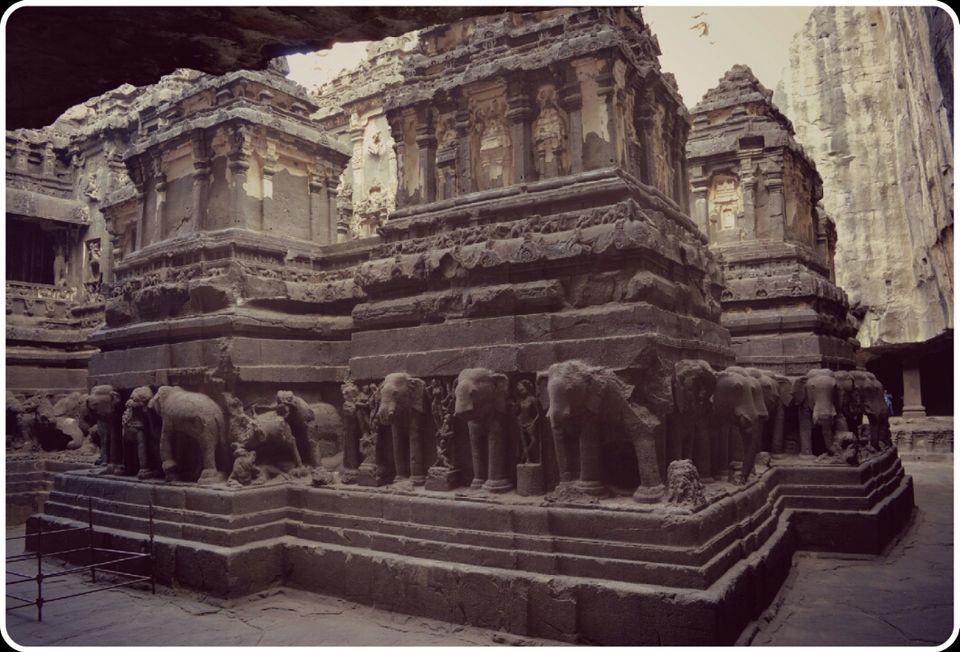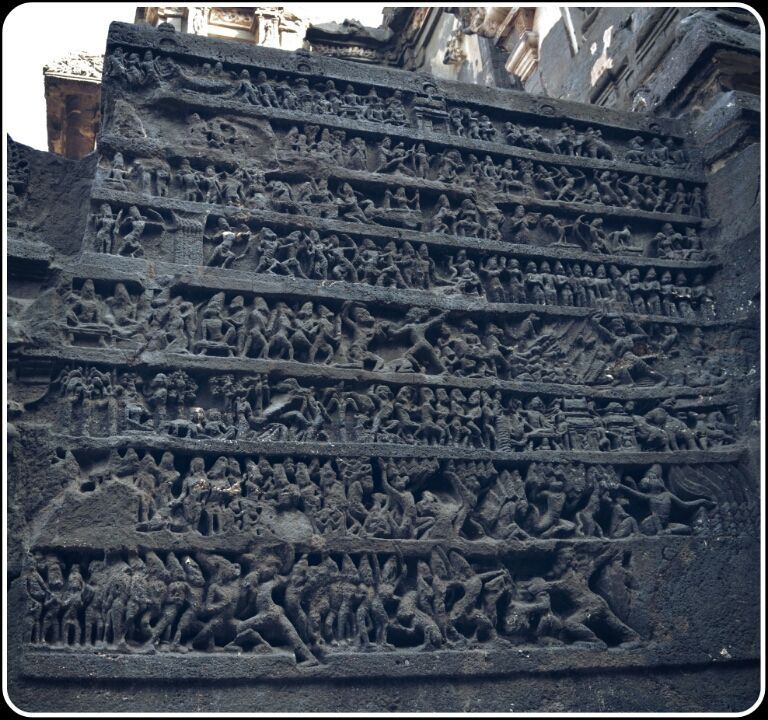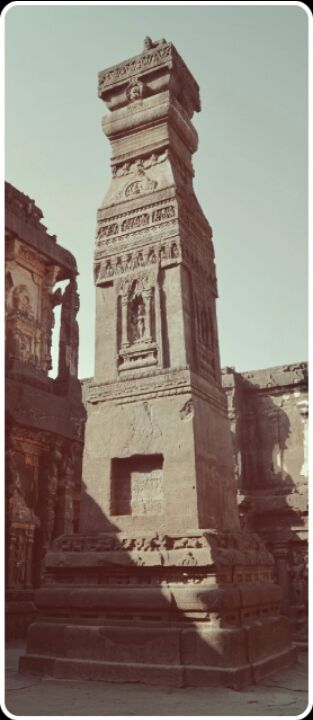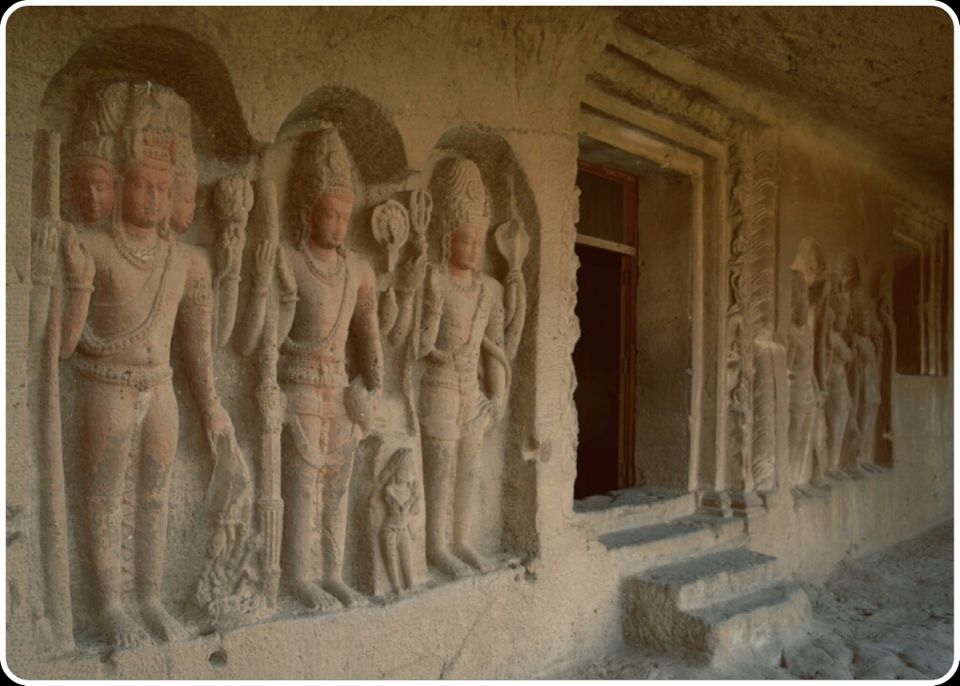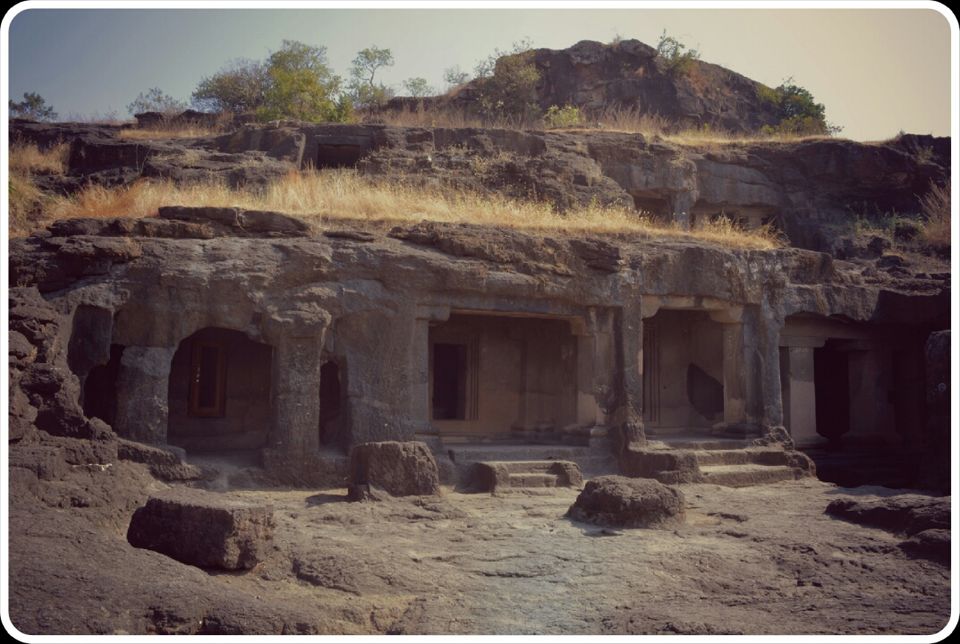 "Those who love history, those who love Indian Architecture & Artistic works must visit these caves" I remembered the words of my school teacher while going through a write up about Aurangabad city and its historically important places. Ever since then the thought of going to Ajanta & Ellora comes up when ever planning a trip but however due to various reasons never happened. A three day trip is more than enough to cover the places of Aurangabad and luckily this time Christmas falls on a Friday and Saturday being the fourth Saturday Holiday for Bankers, I thought to make use of the three continuous holidays to visit both the caves as well as other places in and around Aurangabad.

Getting there is not at all difficult. The nearest city is Aurangabad which is well connected by Air, Rail and Road.
By Air : Aurangabad is having an Airport and there is Direct flight from Hyderabad, Mumbai and Delhi. The low cost carrier True Jet from Hyderabad is operating daily flight to Aurangabad.

By Rail: Aurangabad Railway Station is well connected with all major railway stations of the country how ever to reach Ajanta, Jalgaon Railway Station is the nearest one. Trains from most part of the country passes through Jalgaon. Ajanta is located 66km from Jalgaon.

By Road: Ajanta is located 107km from Aurangabad and Ellora is at a distance of 32km. Aurangabad is close to Shirdi at a distance of 110km and Pune at a distance of 236km. With overnight journey from Hyderabad, Mumbai and Nagpur one can easily reach Aurangabad by road.

I would personally suggest finding accommodation options in Aurangabad and commute daily to Ajanta & Ellora rather than finding a hotel near to the caves. Being a solo backpacker I normally depend on public transport and Aurangabad is having "Sharing Auto" system with which u can easily commute through out the city with less expense. My journey to the caves started from the Christmas morning. Since one must need a full day in Ajanta & Ellora to visit all caves, plan accordingly and also start early so that before evening one can easily reach back.
Its important to note that Ajanta Caves are closed to public on Mondays and Ellora Caves on Tuesdays and the timings are from 9am to 5:30pm. Winter would be the ideal time to visit.
I started my journey boarding a shared auto to Central Bus station and from there plenty of Buses r available to reach the caves. The road conditions are little bad and hence it took almost two and a half hours to cover a distance of 107km to reach Ajanta.

Ajanta Caves
Ajanta Caves is considered as the finest surviving example of Buddhist Architecture, Cave Paintings and Sculptures. The 'U' shaped caves houses 28 rock cut Buddhist caves, which comprises shrines dedicated to Buddha and monasteries used by Buddhist monks for meditation as well as for the study of Buddhist teachings. The caves were believed to be built during 2nd century BC and occupied by Buddhist monks for almost 700 years and later remain unused for centuries. It was rediscovered in the year 1819 by a British army officer John Smith during his hunting expedition.
For easy identification the caves were numbered from 1 to 28 according to their place beginning from the entrance. Out of the 28 caves some are unfinished and some barely begun construction. Majority of the caves are halls for prayers and living dormitoris. The skill set of people of early Indian Architecture and Artistice works is clearly evident from the paintings as well as the sculptures. The sculptures are beautifully carved in stone. Though some are partially destroyed and some paintings are showing signs of aging its a visit worth to understand the events in the life of Buddha and Buddhist monks and which are beautifully copied to the paintings by the artists.

Ellora Caves:
Ellora caves houses 34 caves which are believed to be built between 5th and 10th century. The caves are excavated out of Charanandri Hills and consists of Hindu, Jain and Buddhist rock cut temples. There are temples dedicated to loard Shiva and sculptures are mainly of Shiva and Sacred Bull Nandi. One of the temple have a beautiful wall carving of Shiva Parvati wedding. Each temple have different varieties of carvings and sculptures which are made with lot of perfection and hard work.

These caves shows that the Indian Architecture and Art forms is the best during those days and still remains the best giving challenges to the modern technology oriented Architecture and Artistic works.