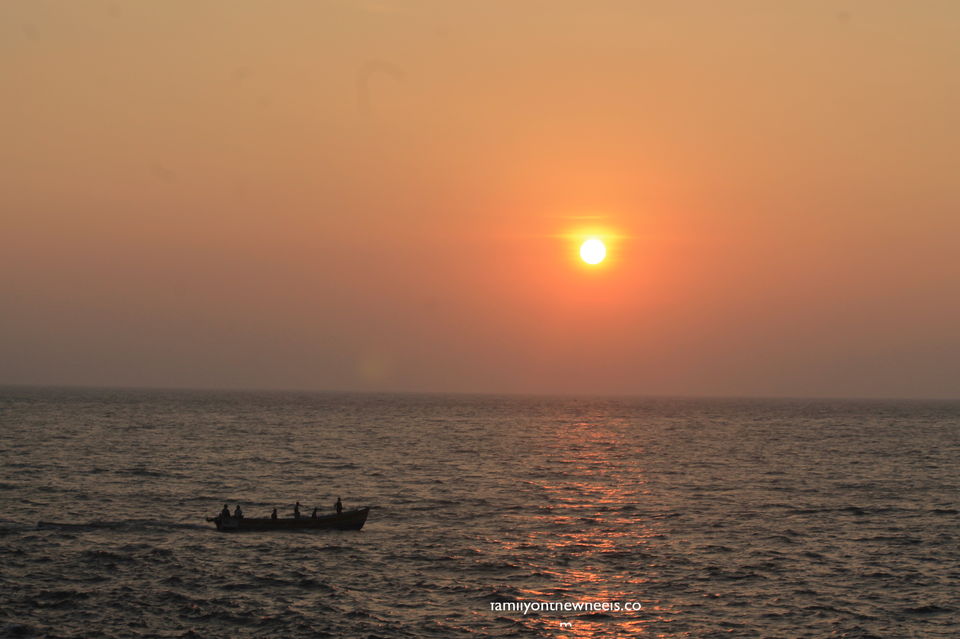 Trip to Kerala can never be complete without exploring the mesmerizing Kovalam beach. Nature has been really cruel with Kerala this time, and #FOTW has kept Kerala in prayers always. I'm not sure if the sandy beach area persists as of now, after the floods, but my love for Kerala made me write this post.
We tripped for 10 days in Kerala last year in November, witnessing a beautiful weather in close vicinity with the natures abundance. Our last leg in Kerala visit was Trivandrum and Kovalam. The best way we wanted to explore was via biking and honestly it was a great fun as we explored the way we wanted. At Kovalam, we took some not so direct routes, stopped at sights we exclaimed, witnessed some wonderful sunsets.
Our Other tales from Kerala :
Chellarkovil Periyar National park Rajamalai National Park Poovar Islands
Kovalam Beach :
Kovalam is around 16kms from Trivandrum city and easily accessible via cabs, autos, self drive cars. It is one of the most famous beach in Kerala and it comprises of three adjacent beaches :
1. Lighthouse Beach :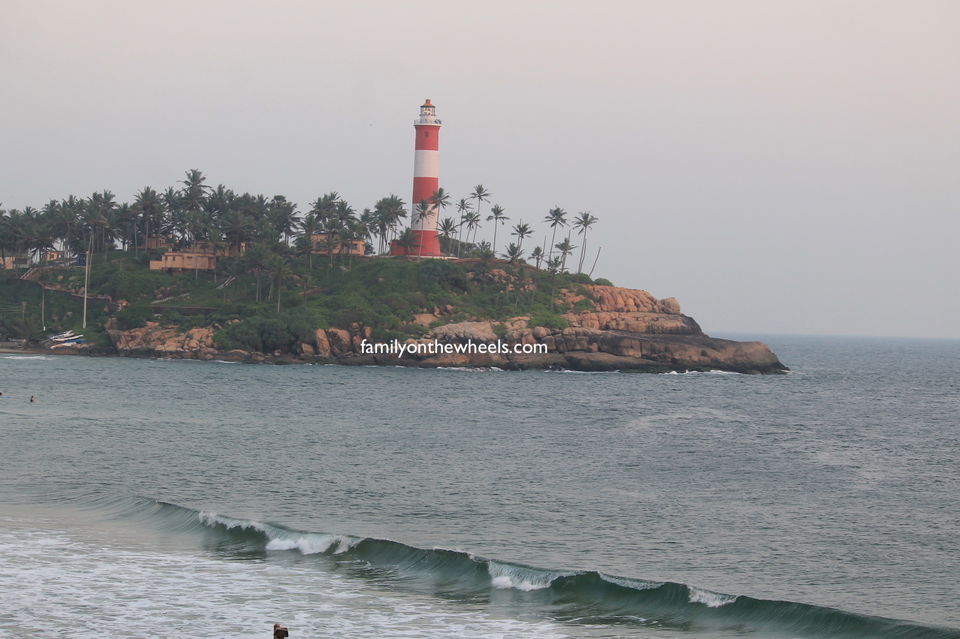 This is the most popular and famous beach, quite clean, buzzing with tourists and has lots of shops and shacks. Honestly, we just knew that there was one Kovalam beach instead of conglomeration of 3 beaches all near to each other. We tapped Lighthouse Beach following the Arabian sea on our sides while riding and landed at this really mesmerizing spot. Rather the route itself stunned us, as the gushing waves did peek-a-boo from the huge Coconut trees. There were many clusters of silence and all we could hear were the sounds of waves hitting the rocks.
Reaching Lighthouse beach at the time of sunset was the best thing we came across, as the sun rays makes the sand glitter. This beach is stunning and has derived its name from the 35-metre lighthouse (having a height of 118 feet) on top of the Kurumkal hillock. The red and white bands amidst the green and bluish backdrop makes it quite charming. Reaching there timely, before 5pm, gives you an option to climb to the top of lighthouse (~140 steps) and witness the surrounding Arabian sea and city views. It opens from 10am - 5pm, all days except on Monday. #FOTW would highly recommend it.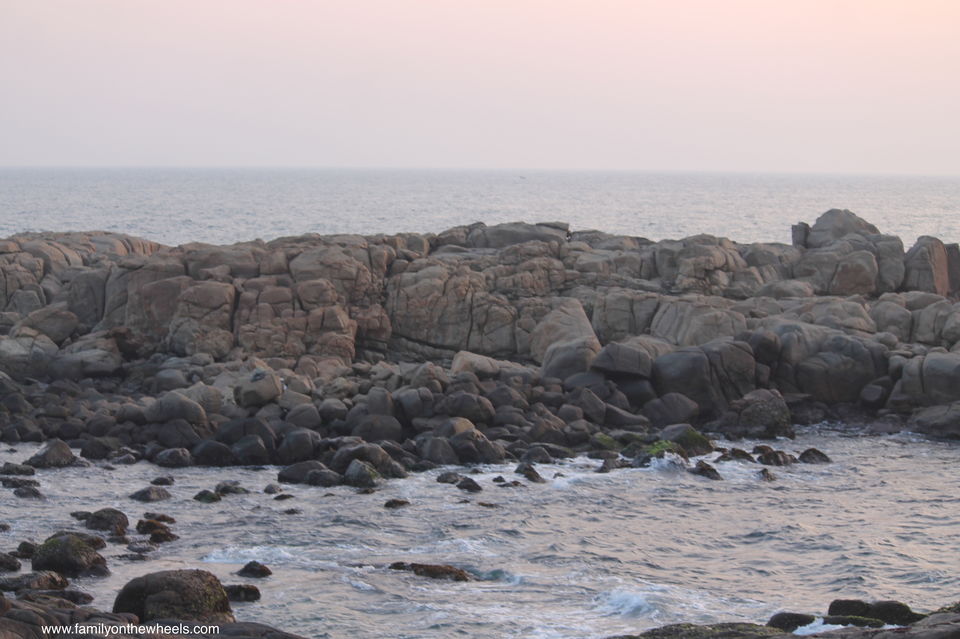 Further, there are ample leisure options. A soon as you enter the lanes leading to Lighthouse beach, it will be buzzing with some wonderful hotels, cuisine shops, Souvenir and traditional shops, Ayurvedic massage parlours. All of these create the right ambience. Though, you'll not find it secluded and you can see tourists enjoying, yet it is a clean beach with shining sand.
Sunbathe, swim, surf, go for Ayurvedic massages at Lighthouse beach. At times there are certain cultural programs also conducted after the sunset, though we are not sure when they are conducted.
If you are holidaying, do spend a day and night here, at any of the hotels suiting your budget. With ample food choices, mesmerising views, it poses a perfect beach for tourists.
2. Samudra Beach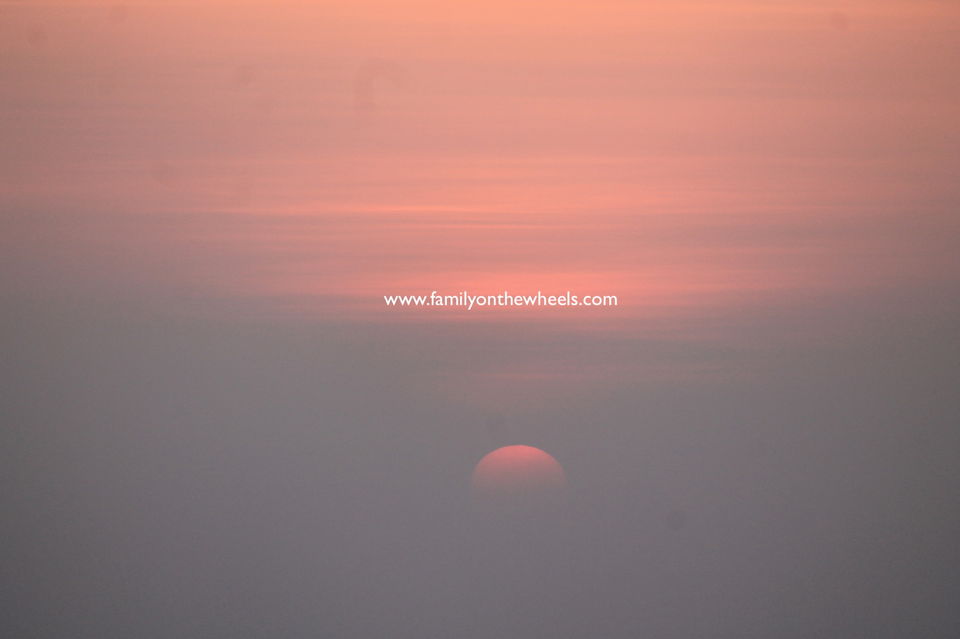 Quite close to Lighthouse beach, we witnessed the sunset here at Samudra beach. After spending 30-40 minutes at Lighthouse beach, we kept on moving in the search of a perfect place, with less crowd and it was then, when we tapped on Samudra beach. It is indeed rightly called a "Scenic jewel" of Kovalam. It is separated from other beach by giant promontory (headland). Here you'll find more of fisherman and fisherman boats plying the region compared to tourists. Swaying coconut trees adds to the beauty of this stretch. This beach remains little unexplored and in its naive state due to the presence of the huge ridge in between.
As the waves squash against the hard rocks, the coconut trees sway with the wind and the sun sets, with the hues of Orange - yellow - Pink, you fall in love with nature once again.
#FOTW tried to capture every single moment of the sunset as the boats were coming back to the shores. It was indeed one of the most beautiful sunset on the beach, we had witnessed.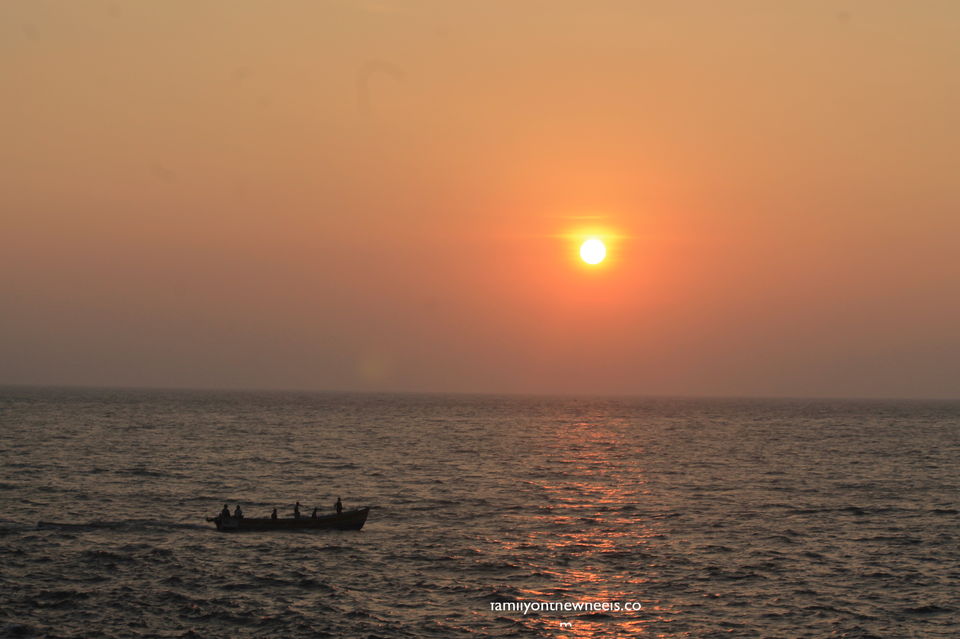 3. Hawah Beach / Eve's Beach :
This beach is a paradise with blue sea waters. If you're there on a moonlit night, watch out the beautiful sight it beholds in it. With a clean coastline, a perfect spot for sunbathing, lots of lip smacking food over the shacks, it is a perfect beach for great fun. Boat rides, surfing options are also available here. Stay in the nearby hotels for a calm and relaxing trip.
These sunkissed beaches are truly eternal and they make you exclaim with the clean sand and mighty Arabian sea. Sounds perfect for the family time, and we vouch that!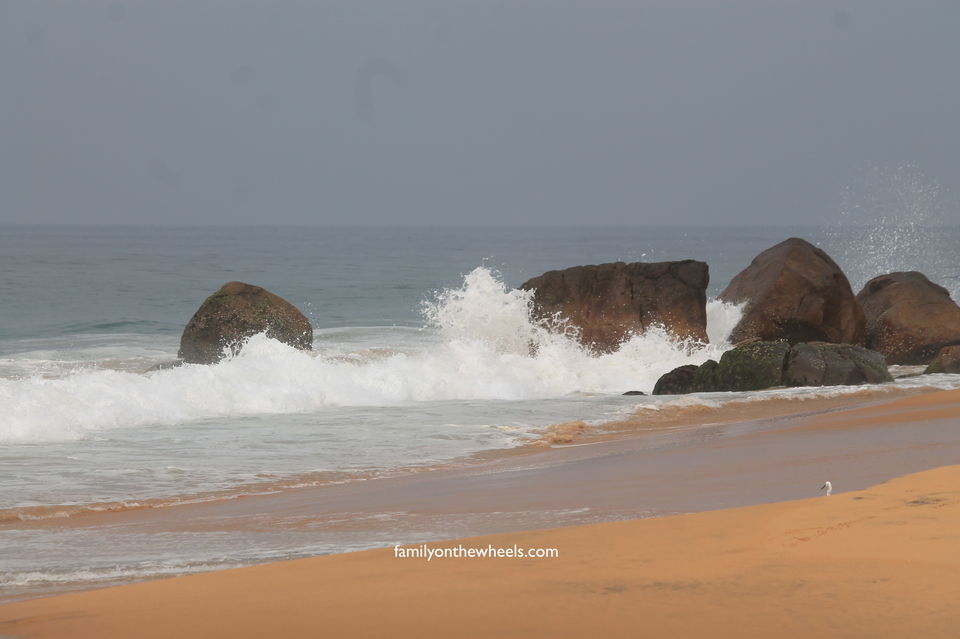 Reaching Kovalam :
The best mode is to reach either by Train (Thiruvananthapuram Central, 16kms from Kovalam) or by Air (Trivandrum International Airport,10 kms from Kovalam). Road trips have their own unique charm and we opted for a road trip in entire Kerala!
Carry sunscreen as these are really sunkissed beaches Go for surfing and kids can easily go for boating Try local cuisine Some item shops are costly, buy what you need Witness sunset, it will be a memory for life. Experience massage on the beach
Have you been to Kovalam? Or what have been your best beach memories? Share in the comment section.
Keep wandering, Its makes us beautiful!
Love Team #FOTW
I am taking my Alexa Rank to the next level with with Blogchatter, I'll be penning down some interesting Travel stuff with #FOTWscribbles, so be tuned!
Frequent searches leading to this page:-
Kerala Tourism Packages Honeymoon, Kerala Tourism Packages For Family, Top Kerala Tour Packages With Price, Best Kerala Tour Packages For Couple With Price, Kerala Tour Packages 3 Nights 4 Days Price, Best Kerala Tour Packages With Price From Delhi, Kerala Tourism Best Places To Visit