When we reached Dharamshala, all that we had with us was a travel guidebook on Dharamshala and some information gathered from the internet and travelogues. But the most valuable information we got was from the cab driver, regarding the roads, actual conditions of the sight-seeing places etc which helped us in rearranging our schedules. Masroor rock cut temple was on our list but the cab driver was a bit reluctant. But still we decided to give it a try.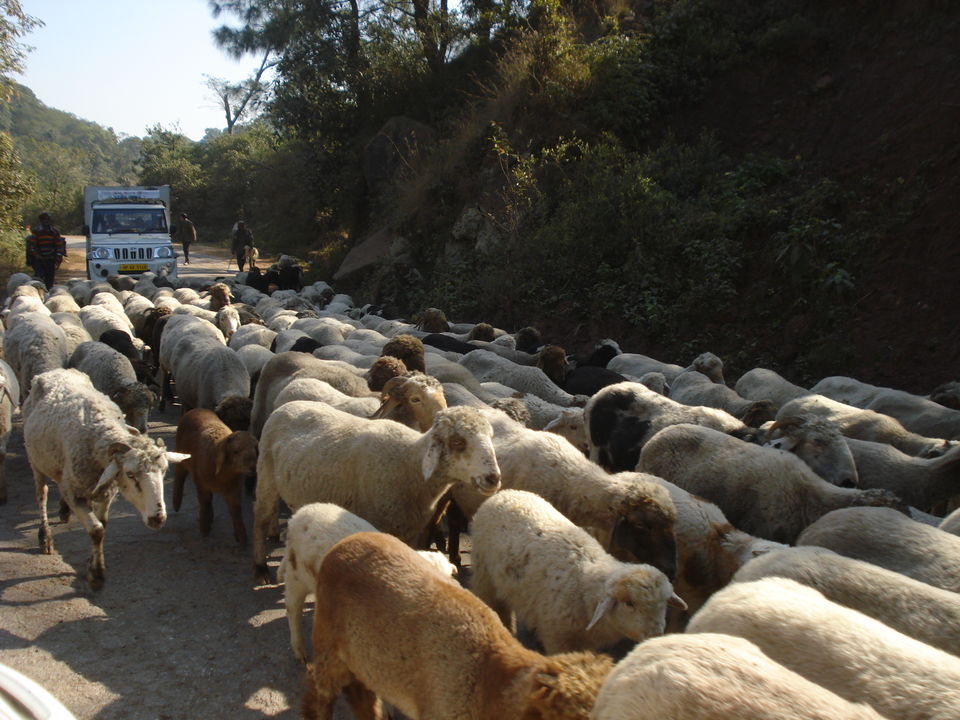 So we went through the hair pin bend roads again. Sometimes we crossed the plains but I must admit that the Dhauladhars never disappointed us. The quiet roads, the giant trees with their magnanimous silence, and a super tranquillity in the atmosphere all that we enjoyed throughout the way. Sometimes we stopped by a herd of sheep. A beautiful procession of sheep and their shepherd got captured in our camera! It took nearly 2 hours to reach Masroor temple.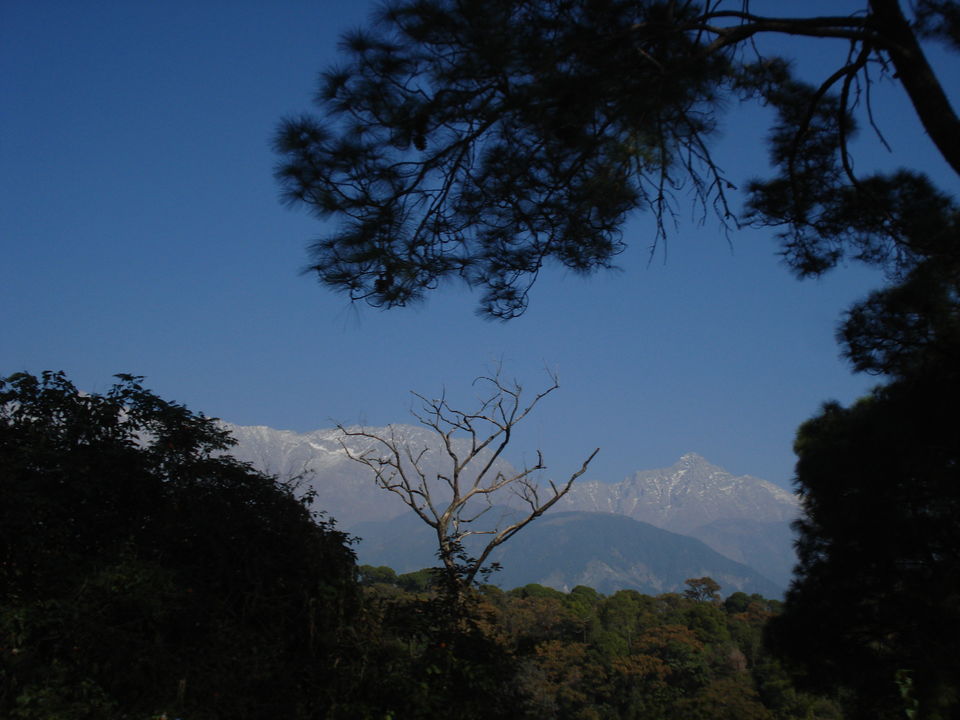 I was excited while we were nearing the spot. Also pondering as it is very unusual of me in getting a bit interested in history with time! And so is my daughter who is already an ardent viewer of history channels. Whenever we travel, the archaeological sites, forts, ancient monuments, museums always find a place in our list.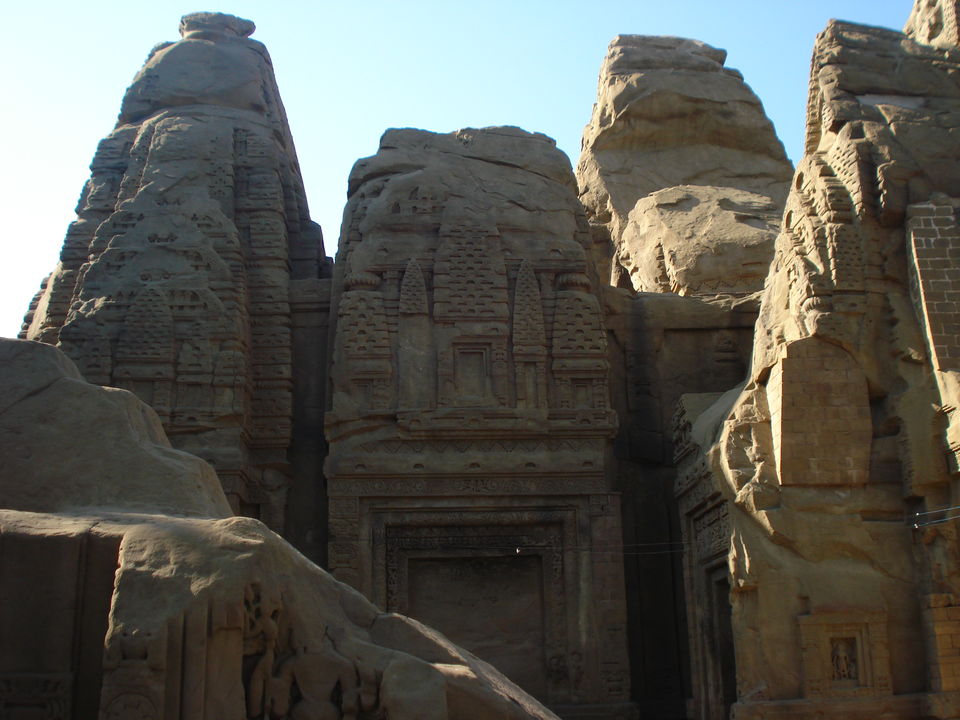 At last we reached. A small sign board of Archaeological Survey of India showing the status of the protected monument was all that we could see as we proceeded inside. I was thinking this time we got an opportunity to compare the monolithic rock cut temple of Masroor (the one we were going to visit ) with Ellora Kailash Temple, Maharashtra (that we visited in 2015!). Both the temples, Masroor and Ellora Kailasa temple were cut out from a single huge rock i.e., monolithic. Kailash temple was built in 8th century by the Rashtrakoota ruler Krishna I and it was built in Dravidian style.
In this style, the main temple tower (Vimana) is pyramidical. There are porches or entrances (Mandapas) before the door leading to the main cell and also Gopurams or entrance gateway in the front wall.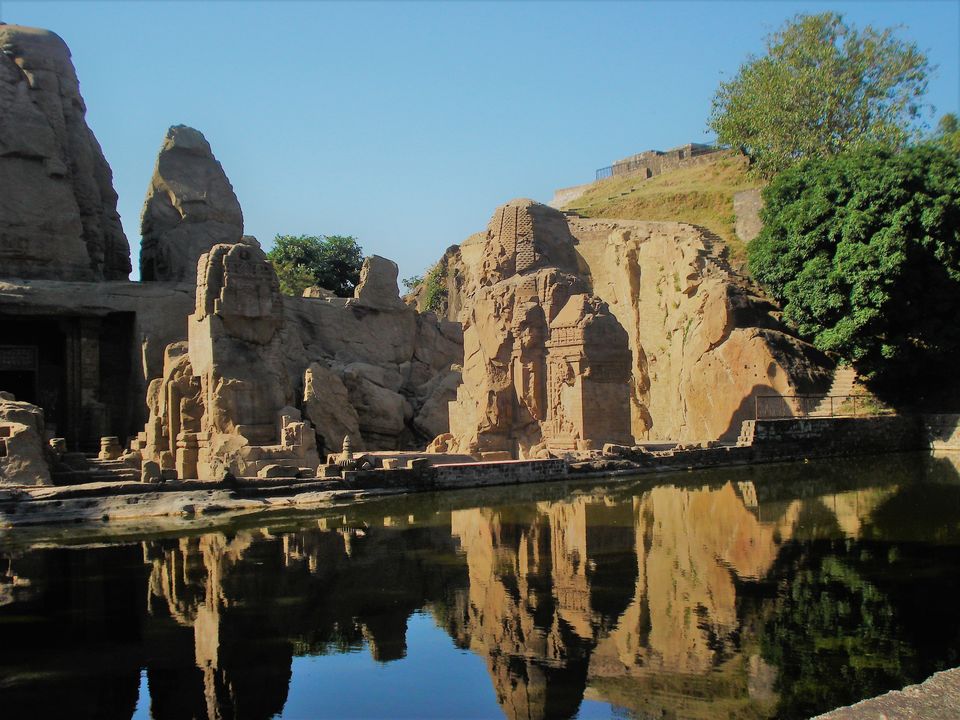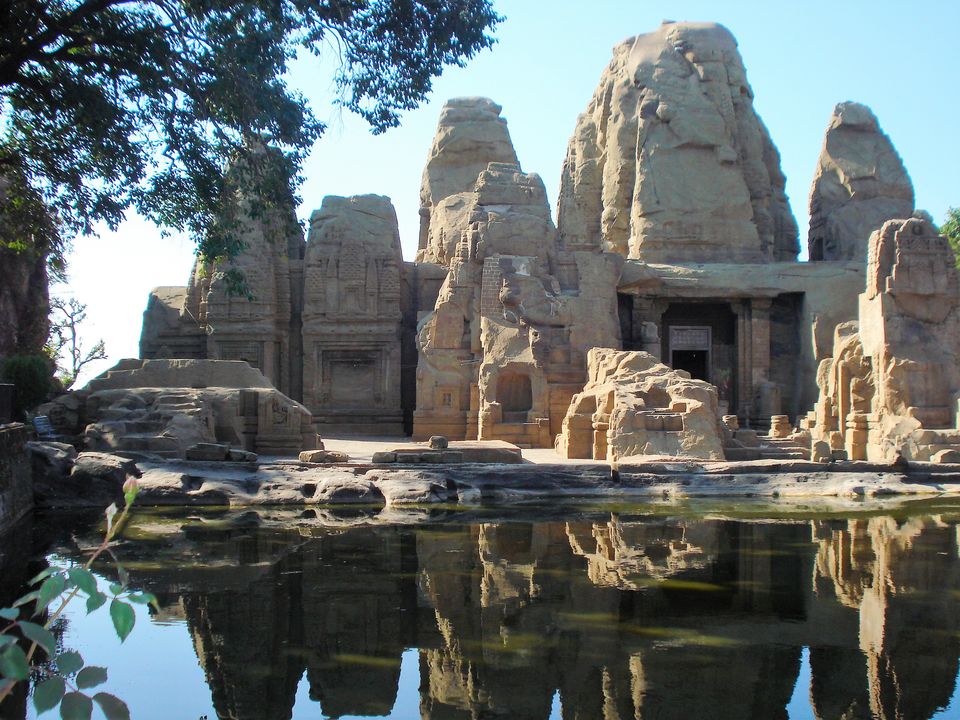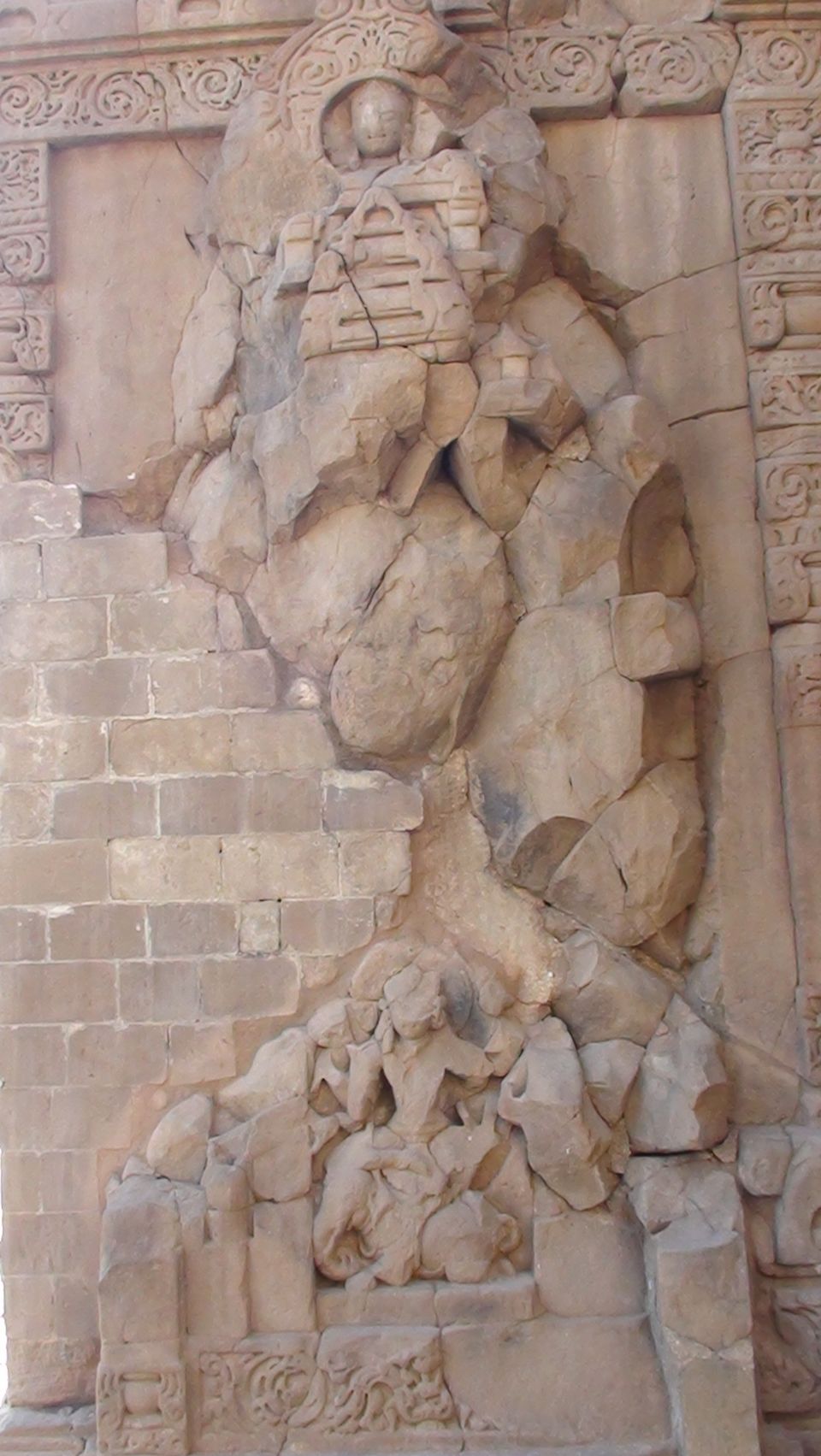 In contrast, Masroor temple was built during 6th -8th century (there is no epigraphic record) in Nagara style where usually there are no boundary walls or gateways. Also, the central tower is curvilinear in shape with the tower's highest point directly over the main deity.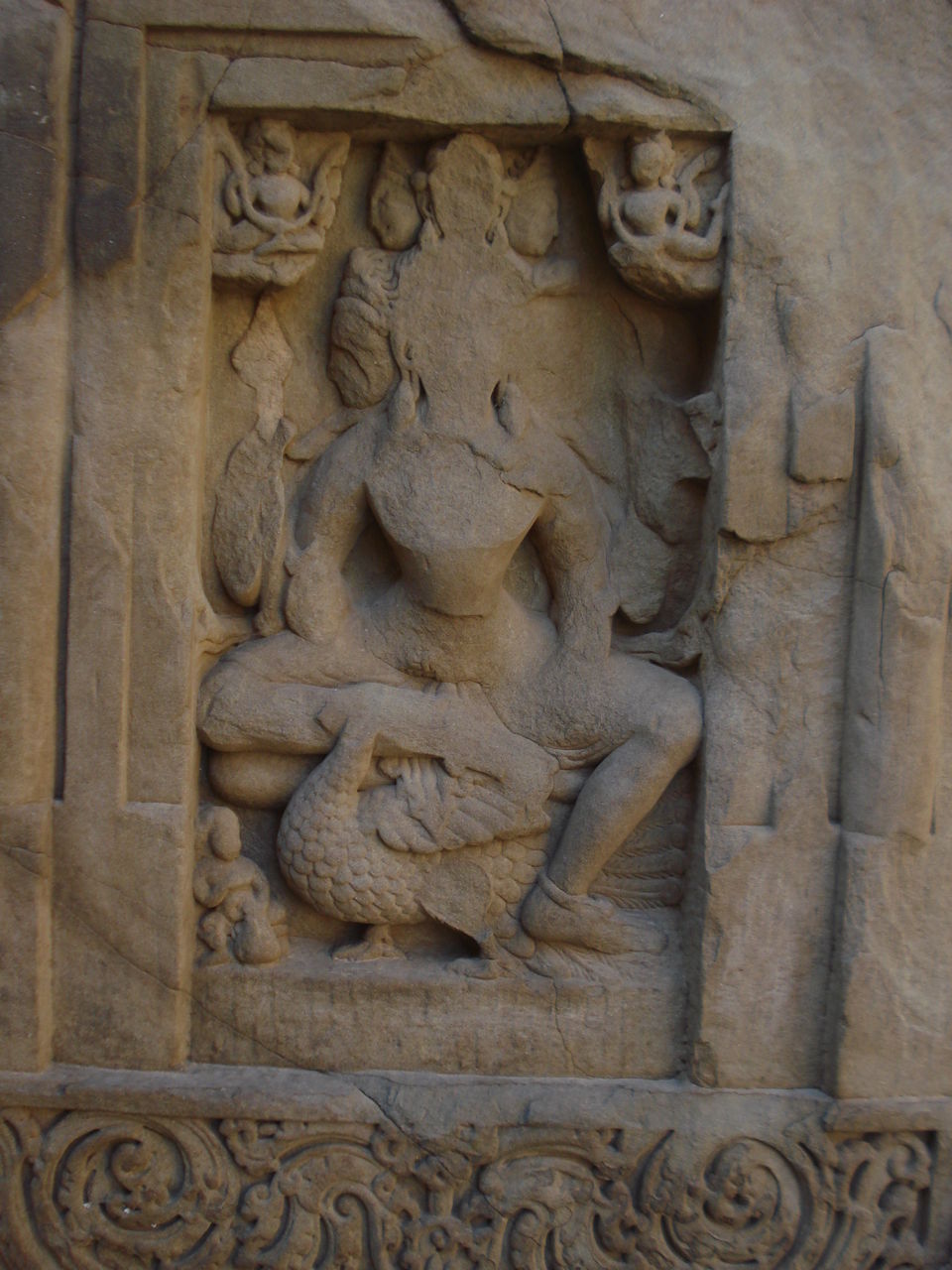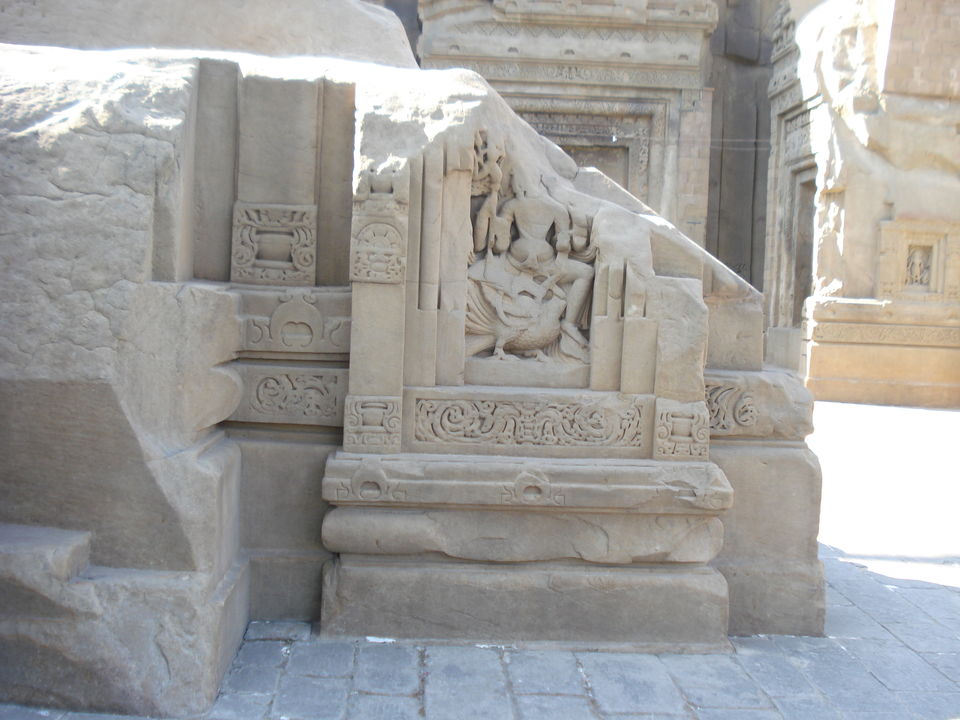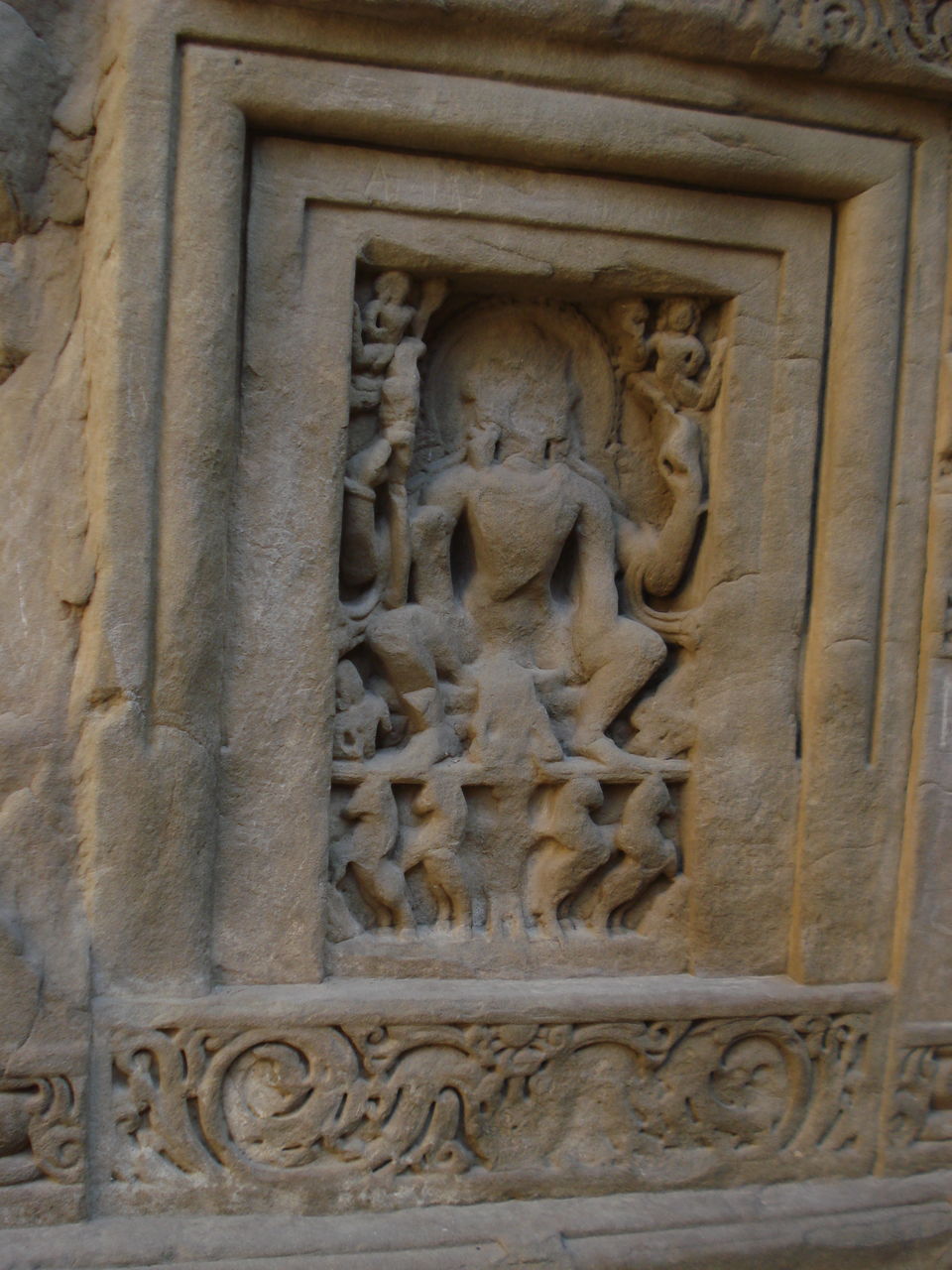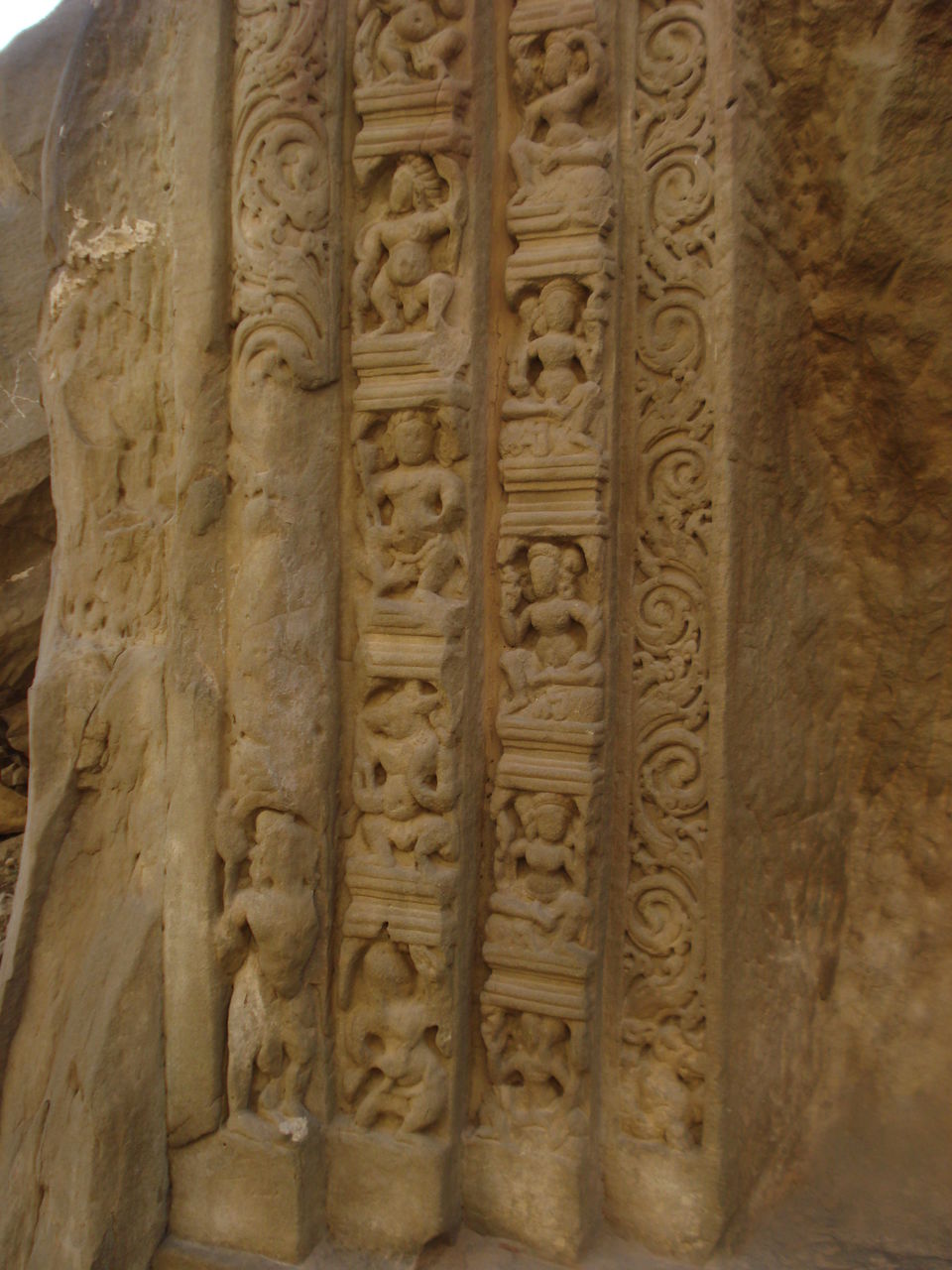 The temple complex is not so big as compared to those in Ellora. But still, the architecture and the intricacies in stone are truly stunning. Historians have their views that previously it was dedicated to Shiva but later shifted to Vaishnavite beliefs as depicted by the idols of Rama Lakshman and Sita. But the mythology is more interesting! It says the Pandavas of the Mahabharata resided here during their disguised exile!
It did not take too much time to explore the temple complex. But I was a bit disappointed. The site was not as well maintained as it should be. The historical significance of this monument is priceless. We did not experience crowd at all while we were visiting the place which is quite uncommon in similar places in India. May be because it is located somewhat out-of-the-way with no other sightseeing places nearby. Perhaps I was also eager to explore something more and my quest ended abruptly. I felt, as if this beautiful temple complex is also abandoned in a secluded place and standing alone to be the witness of time. For a while I was stuck, I was engrossed with a mixed feeling.
This post was originally published on Jayati's Blog.