Road trips always make the best travel stories for me. Since childhood we have had a quite a memorable road trips.The best thing about road trips is that you get to spend 24 hrs straight with your family without any sort of distraction.it's usually my family that consists of my Father who is driving the car, enjoying one of his favourite activities in the world(but only if it his own car) and Kishore Kumar songs which we all love. Beside him sitting is his partner be it life or any road trip, is my mother who is our Navigator. Sitting in her old school swag with a map and marking the route in it in this world of GPS! This is why taking a road trip with them is amazing, you will reach your destination even in the remote areas where no 3G or 2G will work. At the back of the car is me and my elder sister. She be in the left behind my father and I sit on the right behind my mother. This unsaid routine of sitting in such manner has always been there and we have never asked who made it? How come nobody asked to change it? Through the years the cars have changed, we have grown up but this has never changed.
I am writing about this road trip in particular because it the one I am taking right now and it's special coz after almost 5 years we are taking this road trip. In the last 5 years our lives have changed and now that we all live in different places most of the year and come home only on holidays.
As we meet so less we needed a road trip. So we planned a weekend getaway from
Ahmedabad
(home) to
Somnath
and
Diu
.
On day 1 we leave home in the morning to reach Somnath by 5 in the evening so we could freshen up and attend Somnath(Shiva) eveing 'aarti' at 7. We reach Somnath by 5:30 pm and  go to the temple on time for the 'aarti' we recieve wheat 'laddoos' as 'prashad' which were heavenly. I am not that fond of sweets but I have noticed one thing about ' 'prashad' be it of anywhere it tastes divinely.
After that we sit at the temple premises which is at the land's end and listen to the sound that the waves make. The air is moist and a chillness is there.

That night we retire to bed soon after a long day on the road! 
On day 2 we leave the hotel after having breakfast to Diu, 60 km from Somnath. On the way to Diu we had fresh coconut water. Once we reach Diu we can sense the ocean nearby, Diu is a small area which consists of the Diu city, Diu fort, Nagoa beach, Jalandhar beach.
The city has a few churches around the city even a museum near the famous St. Paul's church, which is one of the most visited places in the city.After visiting the church and the museum we went about the city for a long time as we were a little lost and there were no people around to ask about the directions.After the city tour we went to see the fort which was really nice, next to the ocean it had a picturesque view. 
After the fort we headed to Nagoa Beach. The beach was a good experience. Unlike other beaches of
India
it  was scarcely populated even on a Sunday so it was good for us. We stayed there till the sun set and the sky turned a beautiful shade of pink secretly changing in to an eveing blue.
On our way back to Somnath, there is one really small shell museum but we couldn't visit that as it was closed by the time we reached there.
An amazing place to be! Do visit if you can! A fine Portuguese and Gujarati influenced town which is very quite for a tourist town. The architecture is highly influenced by the Portuguese tastes and liking. All the highly respected and influential buildings are now converted into Government head quarters or museums or hotels.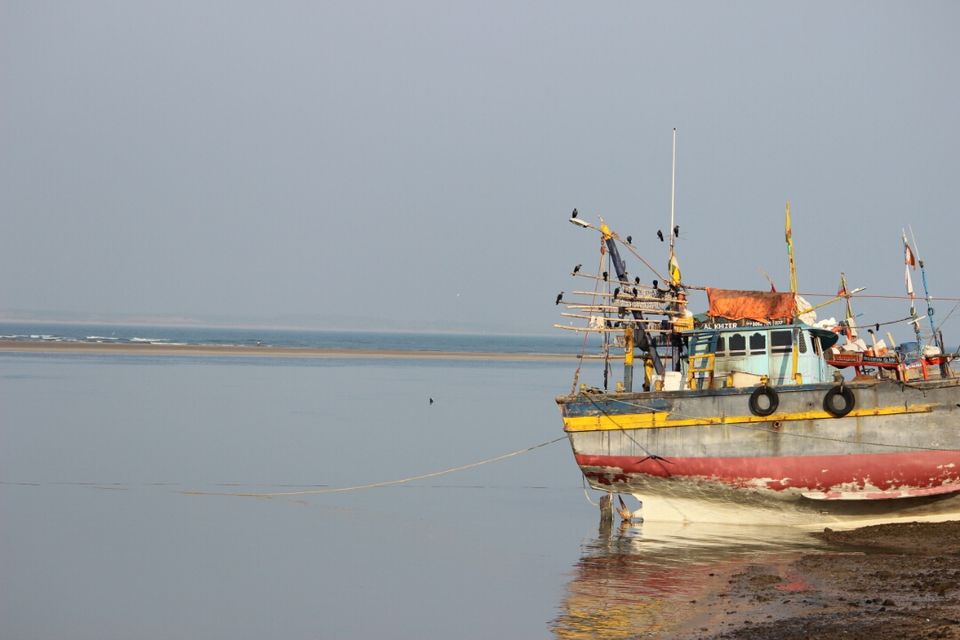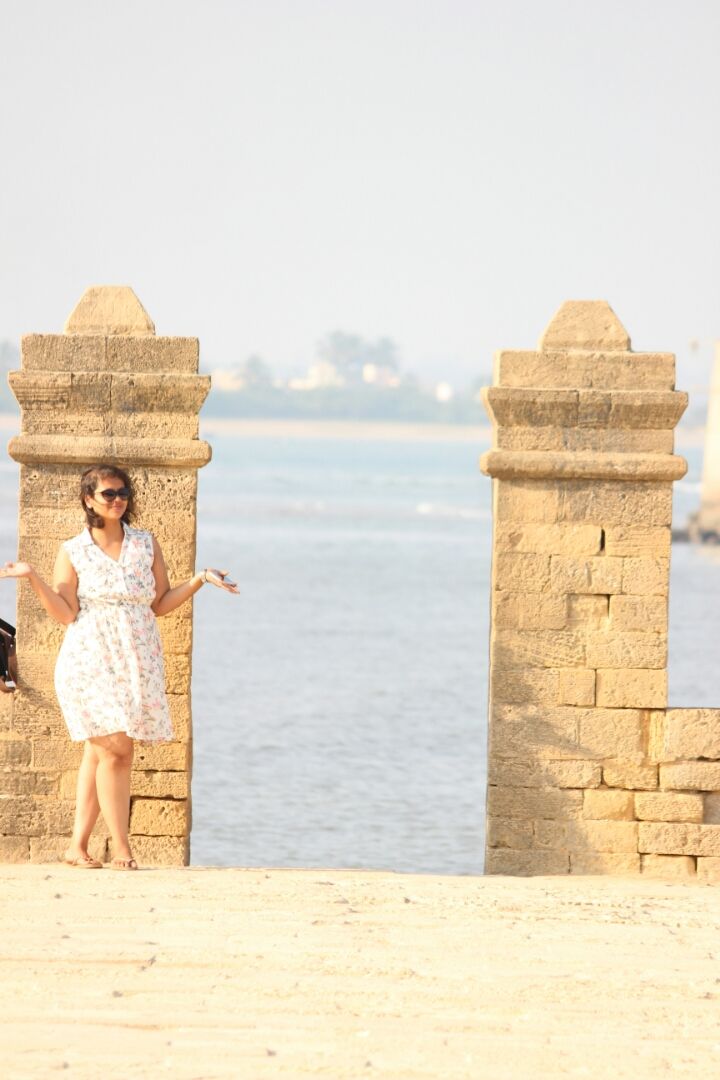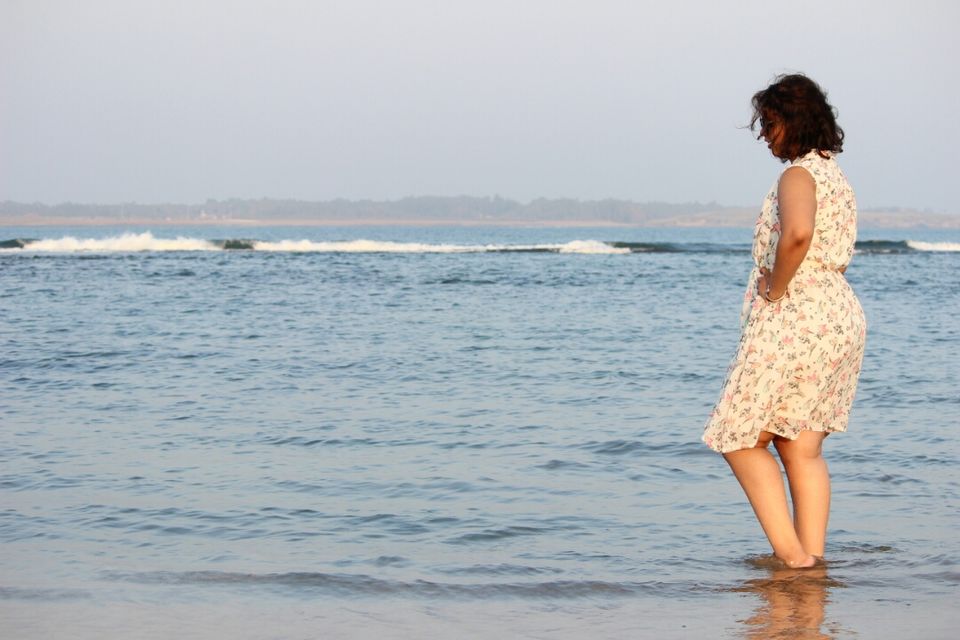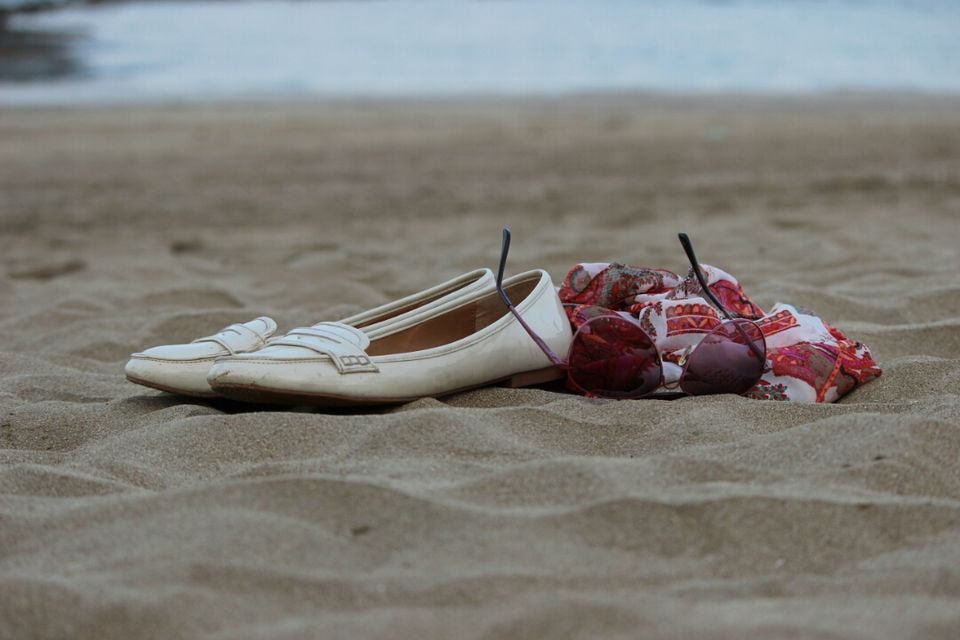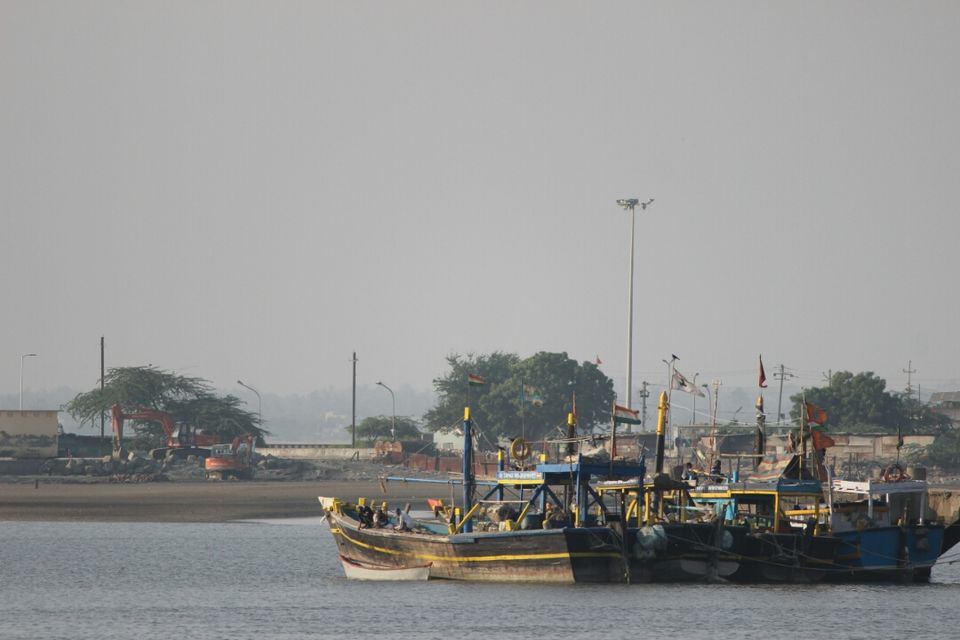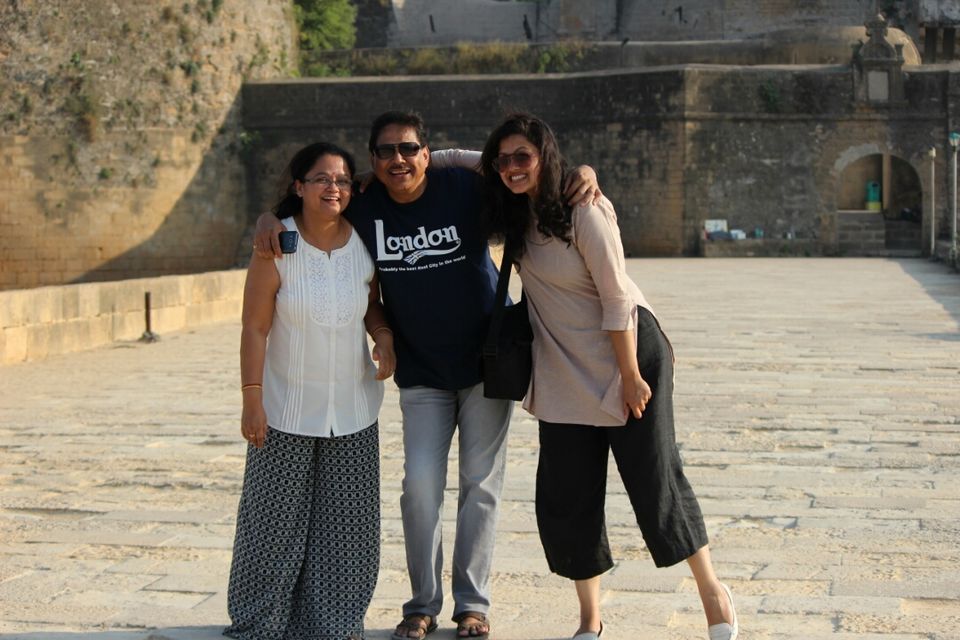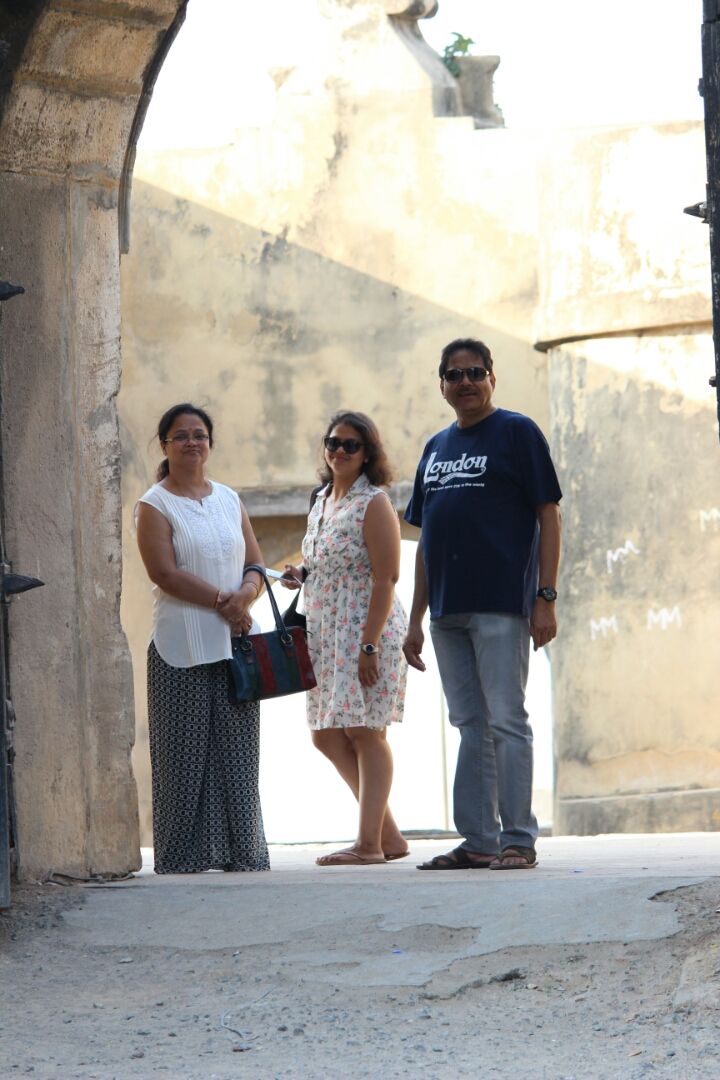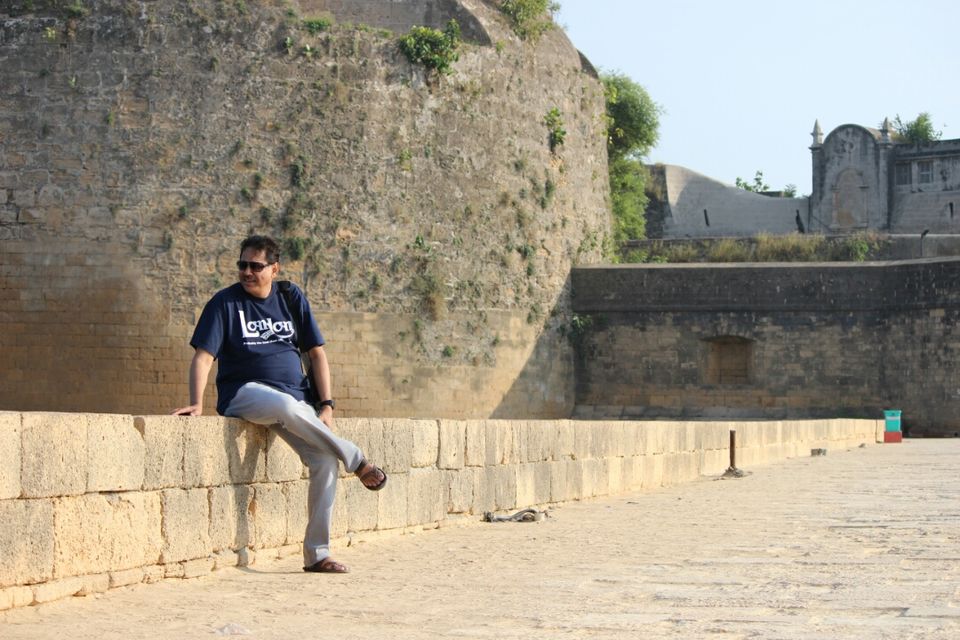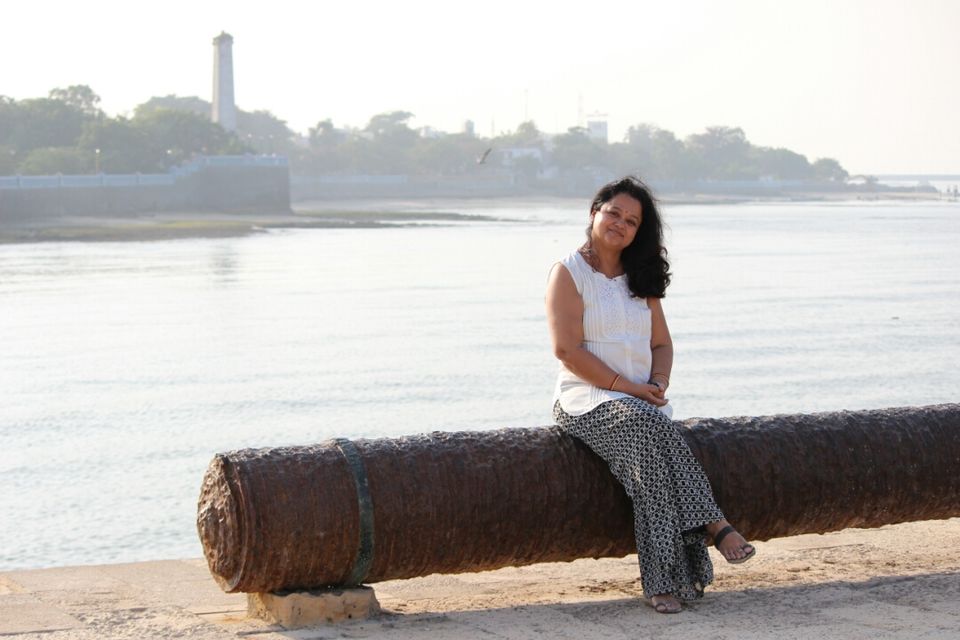 The Someshwar Mahadev temple stands tall among the temples of India. The construction of the present temple in Junagadh district began in 1950. It is the seventh temple built to commemorate the glory of Lord Somnath who was known as BhAiraveshwar in the Sa(ya Yug, Shravanikeshwar in Treta Yug and Shrigaleshwar in DwaparYug. According to legend, Soma, the moon God built the temple in gold, Ravan in silver, Krishna in wood and king Bhimdev of Anhilwad in stone. Soma constructed the temple as a gesture after Lord Shiva cured him of his illness. This illness was caused by his father-in-law Daksha Prajapati's curse.  Daksha cursed him to wane as he was infatuated with Rohini and was neglecting the other 26 wives, all 26 of whom were the daughters of Prajapati. It is said that Brahma advised him to build the temple in honour of Shiva.