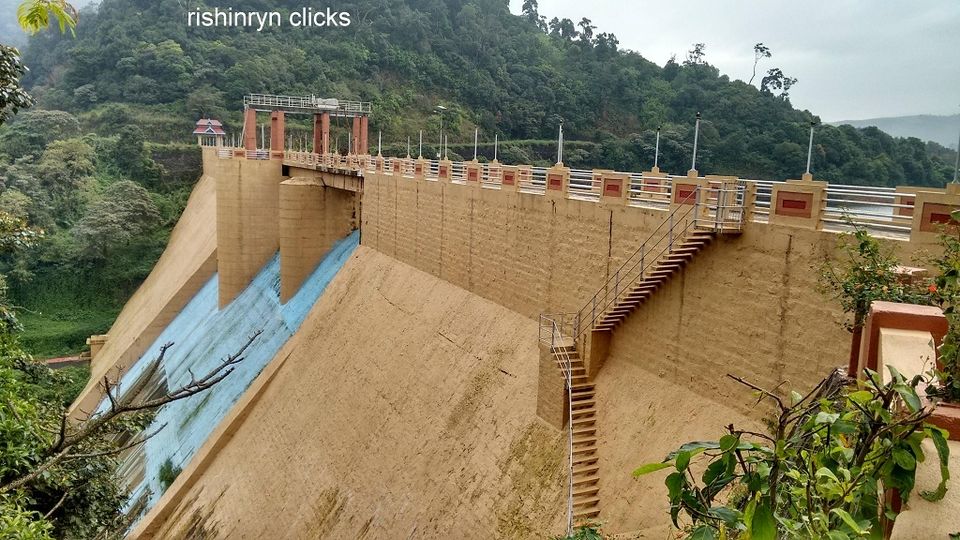 Never I thought there is a dense forest near to my home with all sorts of wild animals in it, except lion. All my plan was to visit the dam but ended up in a spine chilling, adrenaline rushing ride in our own car through dense forest and seeing a tiger, byson and a king cobra
This place is famous just among the people around and still remain as a hidden gem
Welcome.. to the Shiruvani forests of Kerala, the "god's own country" of India
Unlike other visits to the forests, here you need prior permission from the DFO (Divisional Forest Office). Per day only 100 will be allowed between 9am and 3pm. You have to pay Rs.500 per vehicle, Rs.350 per guide ( one guide for one vehicle) and Rs.30 per tourist. Two-wheelers are not allowed.
In other national parks like Bandipur, Bennarghatta etc the tourists are taken in their vehicles which has got iron grids. But here the journey is in our own vehicles. So for the same reason, this is bit more adventurous
Location: Palakkad and Kozhikode (Calicut) are 2 famous towns in Kerala, located 140km from each other. From a place called Chirakkalpadi in the NH connecting these two places, you have to take a deviation. From here, through Palakkayam, Shiruvani dam is at a distance of 18km. In total, dam is at 46km from Palakkad town.
The steep ascents and hair clip bends start right after you deviate from the NH. Till Injikkunnu, where the first check post is made, we can see people residing on both sides of the road. At this check post, you have to submit one valid ID card of any of the tourist along with the fees. The guide will get into your vehicle. From here, we find no human inhabitation. Only dense jungle..
After 4km, we reached another check post named "Shinkappara". As all sorts of formalities and examining vehicle for plastic, alcohol etc are over in the first check post itself, we were allowed to go freely.
In another 4km, we reached the Shiruvani dam. There is a very interesting story about this dam. This dam was proposed to build in 1915. But certain tribal people opposed it, fearing it could threaten their living areas. After convincing them, the work was started in 1927 only. But the main question mark in front of them was the geography of the area and the attack of the wild animals. The workers were escorted by armed people when they were coming to and from the dam and work camp. Initially the dam.was just 23 feet high. Later, after some discussions and agreements between Kerala and Tamil Nadu governments, the dam was built as how it is at present. Now this dam is 57m high and 224m long, with no shutters. The overflowing water will go and meet 'Bhavani' river in 'Attappadi'.
The most interesting fact is that, although the dam is situated in Kerala, not a drop of it is used by keralites. The entire water is used by Tamil Nadu. The entire city of Coimbatore live with this water.
After spending around 20 minutes there we resumed our journey. It was at this spot, we saw the tiger. It was crossing our road but the moment it saw our car, it ran into the forest through a crack. All these happened in just 2-3 seconds. We were not able to take a photo even. We waited for it there, but our expert guide Suresh, who is one of the member of the tribal village inside the forest, told us that it will not come again. He also added that it was because we came so early, that we were able to see it.
After the very next hair pin turn, the next member of the forest was waiting for us. A byson blocking our road. It was for the first time, i was seeing this creature. It is as big as an elephant, or perhaps more. Without hesitation i took the car back to the vertex of the bend, so that I can take the car in any of the direction. After coming few steps, it went into a bush. So on the encouragement that I got from the guide, i took the vehicle forward. It didn't move at all. In another few minutes, passing through the front side of the dam, we reached the other side. A beautiful view was expecting us there..
The view of still water reflecting the mountains and the blue sky was just a fiesta for the eyes. Dense forest start from the maximum level of the water. The top of the taller mountains behind the smaller ones were covered with fog. There were numerous trails of waterfalls on them, but most of them were dried up. The main source of dam, 'muthikkulam' waterfalls still had water. The ideal time to visit this area is during or immediately after rainfall. We can see all waterfalls in their healthiest mode.
We continued the journey. Seeing the tiger and byson had put a stress in our mind. The road although was tarred, was not felt safe. There were big grasses on both sides of the road. Suresh's warning that there can be chances of elephants on each turn made us more stressed. In fact DFO once started a trekking inside the forest. But on the first day itself, the camp in which the tourists were camping, were surrounded by elephants. So they called off the trekking programme forever. We saw that camp too, totally covered by shrubs and trees.
If we take a small deviation from this road, towards the catchment area of the dam, there is "Pattiyar Bungalow" made by British people. Camping there is also possible once if we take prior permission. I had no plan of staying there, but as there were some VIPs inside, a quick visit was also denied. The rate is 1500 rupees per night for 1 room. In total, there are 2 rooms there.
Soon we reached 'keralamedu', the Kerala-Tamilnadu border. While there were 3 people in Kerala check post, the one in TN was under construction. Drinking water is the water being collected through pipes from natural springs, and for electricity they are depending on solar. We had a stroll to the TN checkpost also.
While returning back from there, we stopped near a bridge. A small stream was flowing there to join the dam. There, the last surprise was waiting for us. On top of a tree, parallel to our eye level at around 10m away, lies a King Cobra. Frightened, we were about to return, but with some courage I managed to take some photos. These snakes can stand on its body for 4 feet and can inject venom which can kill 8 elephants. So we didn't stay there for much time.
On the way, we saw the tribal colony where our guide suresh belongs to. For every family, government has given 3.5 acres where they cultivate to earn. He added, never any wild animal had attacked their colony.
The story of meeting a tiger and king cobra was a surprise for the people in check post. But they added that byson can be seen at any time, and he is absolutely harmless. We had a plan of having lunch a stream flowing nearby, but called off the same on attack of leeches.
The entire journey was a new experience for us. My mother, who got immensely stressed on seeing the wild animals, after coming out of the premises of the forest, told us not to call her anymore to such trips