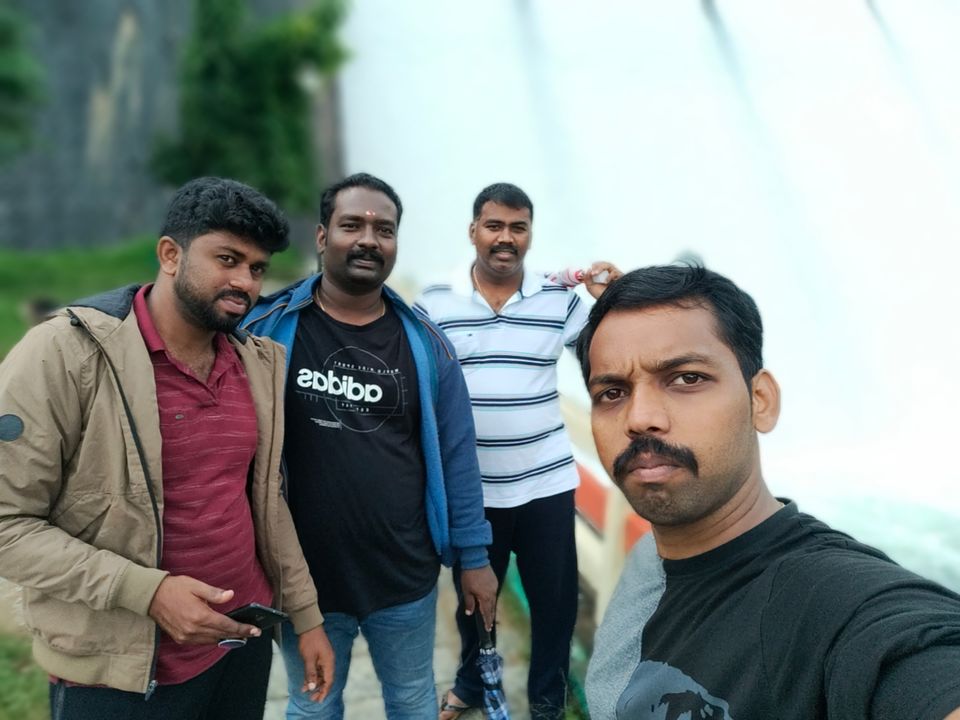 I am from Kanyakumari, and was planning for a one day trip to Ponmudi for long time and I couldn't make it. While i came to my hometown for Deepavali holiday and was discussing with my friends and all of sudden the plan worked.
We have planned for one day trip to Ponmudi which is 90 km away from my native ( Sathanvilai, in Kanyakumari District) with 4 people. Initially I was thinking to go by bike and due to bad climate and one of my friend told he can't come by bike, so I have changed the plan to Car.
We have Fiat Linea which is one of the best highway cruiser and safety car which was taken me to many tours.
Here we go, So we have made the plan to leave early in the morning, so that I can return to work (I am doing night Shifts) and Deepavali was went well as well.
Monday, ie On Oct 28th early morning 4.30 AM we all woke up and get ready for my most excited location Ponmudi. It was a pleasant morning with rain drizzling, so we thank of us that we have decided to go by car.
We drove the car till Kerala border and around 7 AM we stopped for a break. As we thought to have a tea, but breakfast was available in the hotel and we finished our breakfast.
We started again and drive the car through in a think forest surrounded green trees. As usual in Kerala God's Own country. As soon we saw some location we stopped and took few snaps.
And finally we have reached the checkpost and there is a great disappointment waiting for us. Due to bad weather and landslide they are not allowing public to Ponmudi Hills except who owns estate up there.
I was very disappointed, since I was planning for a long day and unable to make to the top. Then immediately we were searching what's near by and found Neyyar Dam and Aruvukarai Dam. So we decided to visit first to Neyyar Dam and to Aruvukarai If we have time.
Neyyar Dam was located 30 KM's away from Ponmudi forest check post. As we are still in Thiruvananthapuram district.
And we have reached Neyyar Dam and took entrance passes, we walked few minutes and reach the dam area, since it was monsoon season and having enough water there are some water coming out from the dam. As usual we have took few phots and videos and left for a boating.
Since we have went on Monday, It was a govt holiday ok kerala and most of the attractions are closed. We went for a boating in Neyyar dam for 30 minutes, and it was a wonderful experience.
Even Lion Safari was closed due to Monday. We couldn't spot any wild animals around the dam, as it was raining season water was well available inside the forest. But we have spotted a Monitor Lizard near by the lake.
And then we have decided to leave and visit Aruvukarai as well. Switched on the Map and we headed towards Aruvukarai and we saw few hotels on the way and the time was around 12.30 PM, our stomach are asking for some foods. So we thought to stop and have lunch.
We have orders meals with fish and parrots as famous dish over in Kerala. After our heave meal we decided to leave to our hometown as we don't have enough time to spend there. As I need to go to my work. So we have returned and completed the tour till Neyyar Dam.
Here are few snaps attached from our trip and I have made a video and it's now playing on my YouTube channel. Below is the link of the video tour to Neyyar Dam.
Will meet you soon with another interesting story in my journey.