Trip : Chennai - Cumbum - Suruli - Ramakalmedu - Megamalai - Cumbum - Chennai
Trip Dates : September 13, 14 2014
Trip Mates : Karthik, Pranesh, Premkumar, Poonam, Senthil, Ramkumar, Jagadeesh, Tirthankar Pal, Prashaanth, Bharathwaj, Shivi, Bharath (Senthil Bro)
Day-1
After a long time, a trip with a bigger group. A trip that was planned, re-planned and postponed, and then realized. Started from Chennai and reached Cumbum around 6:30 AM. After refreshing, we reached Suruli falls for the morning bath around 8:45 AM. The water was very chill and the crowd was less. Each of us took turns to enjoy the bath very well. Any number of time, one visits this falls, none gets bored. TP, Poonam and Bharthwaj were first timers for water falls ! OMG !
Next, the Idlis and Pongals of Prem's house ! As usual, an unlimited feast even for Jag, Poonam and Ramkumar! Then, the next place on the list was Ramakalmedu.... 10:30 AM and it was about 1 hour, taking few hair-pin bends and very good elevation from the plains. Once has to cross TN checkpost and then the Kerala Checkpost and enter into this area. This is an elevation to view the plains all around. The wind is just awesome and adds great value to the place; which otherwise may turn out to be boring on a sunny day. One gets to walk around a larger place depending on the time available to explore various views and test one's photography skills. Rs.5 is collected as entry fees per person for this location. Given that, we want to go to Megamalai, we just spent about an hour there and decided to return back.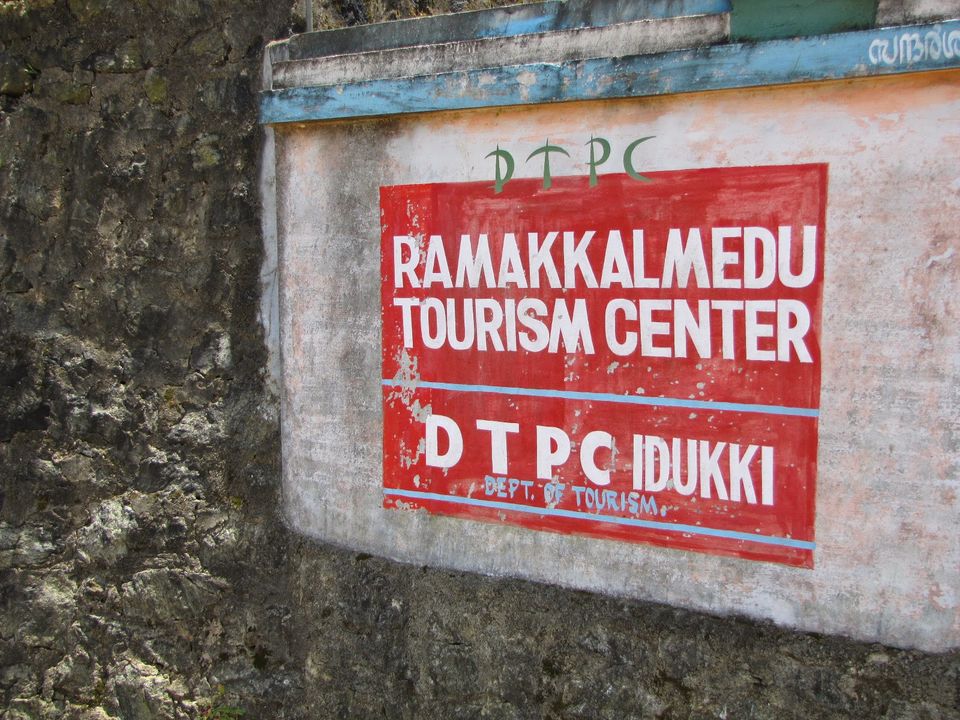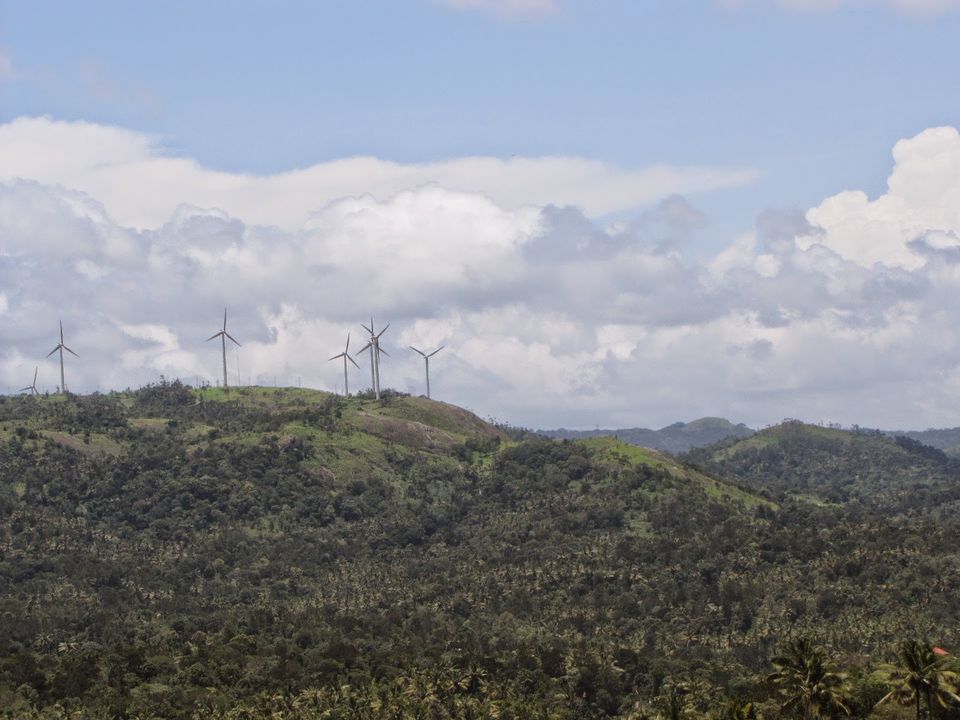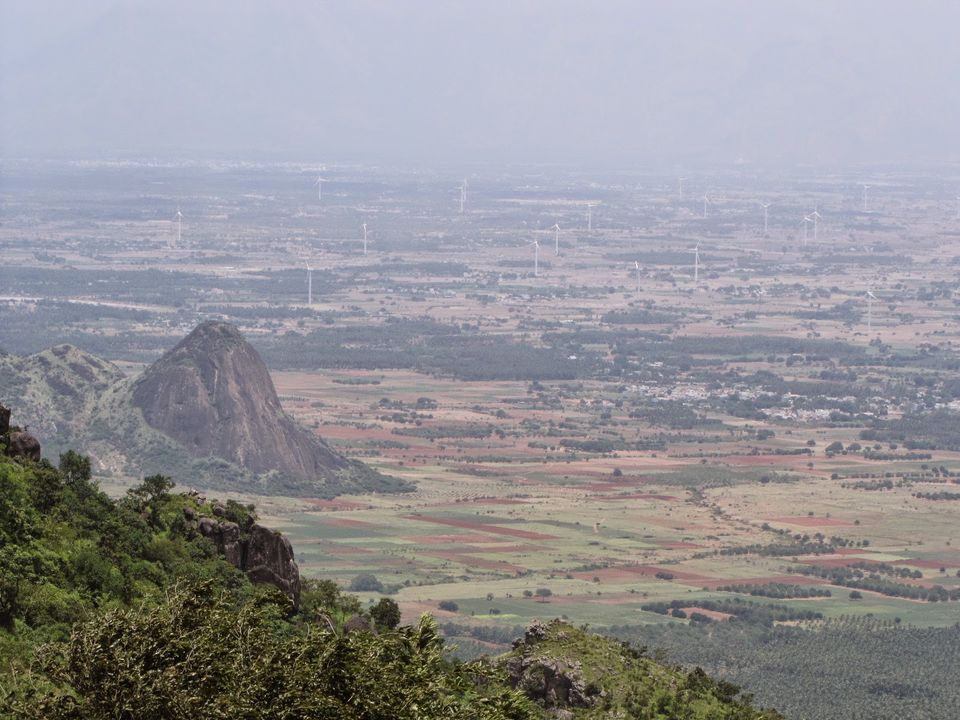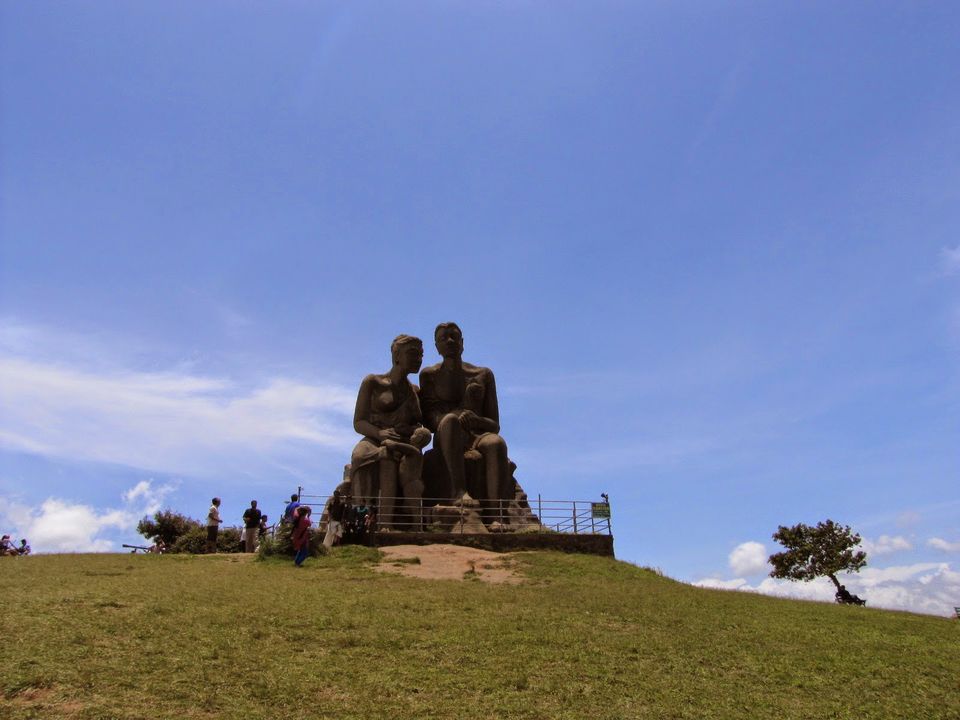 By the time we reached HighWavys, it was around 5:15PM. After obtaining permission to visit the dam (not allowed to take photos), we went and spent around 15-20 minutes. At 6 PM, we checked-in to the IB near to the Highwavys - the same one we stayed previous trip as well. This is on the foothills of the dam and a great view of hills around. As usual, Prem has taken care of accommodation here. He had taken care of food as well and we had hot chapathis around 8:30 PM and went to bed after a tiring road trip for the day.
Day-2
A morning visit to the Manalar Dam/lake around 6 AM was just more than beautiful and peaceful. We spent an hour around this place. This is a km walk from the IB guest house, downwards beside the IB. Came back to refresh and get ready for the day; a feast of breakfast - Pooris, Idlis, Pongal, Masala, Chutneys and Sambhar ! Never felt that we are away from home :).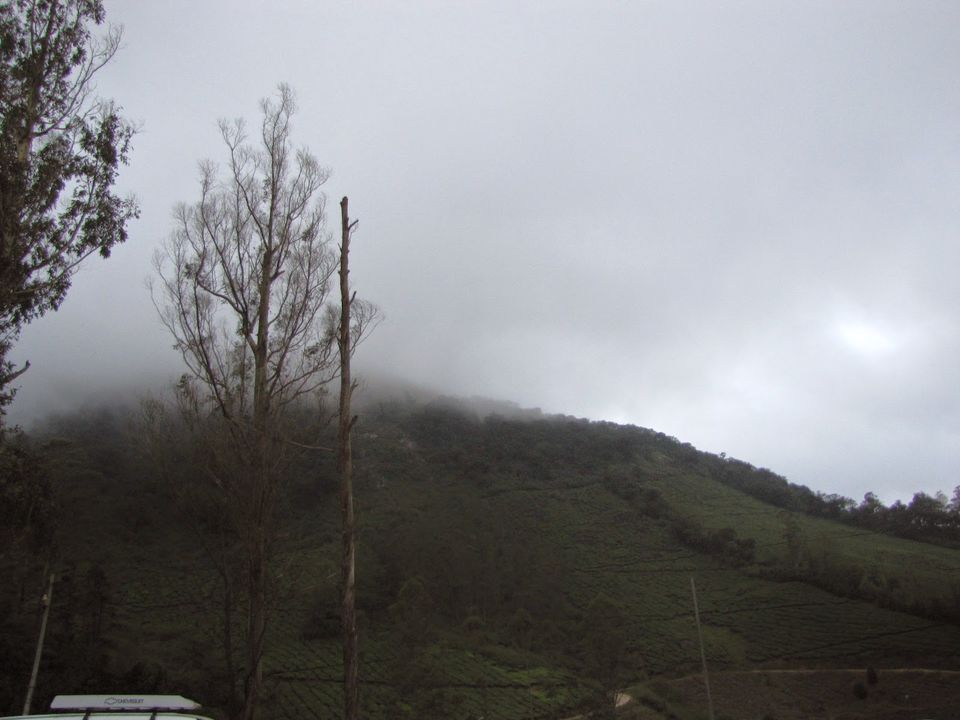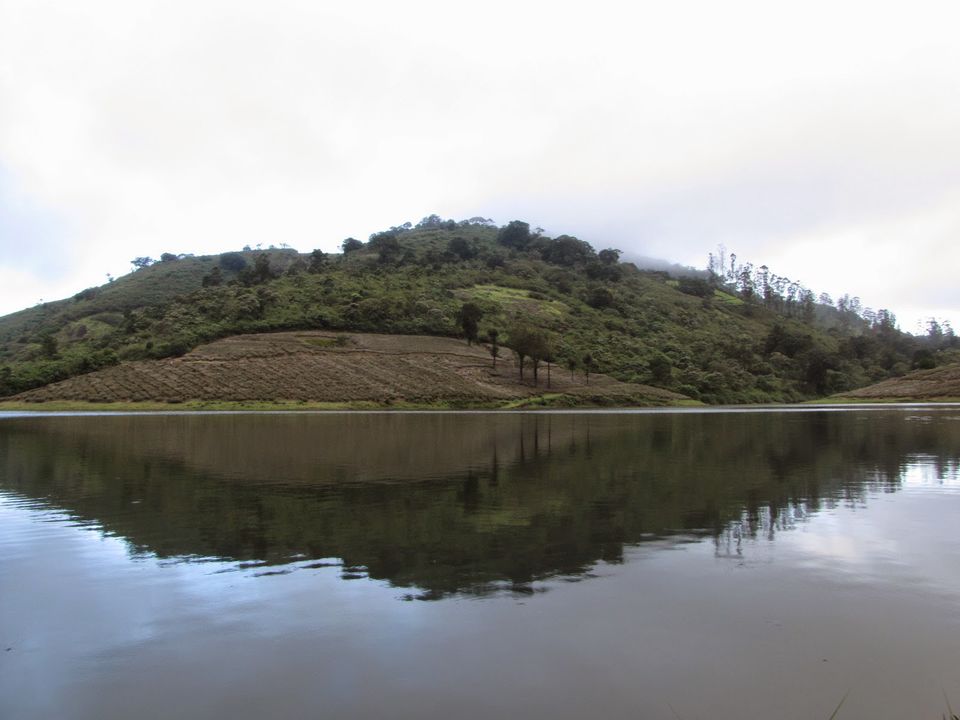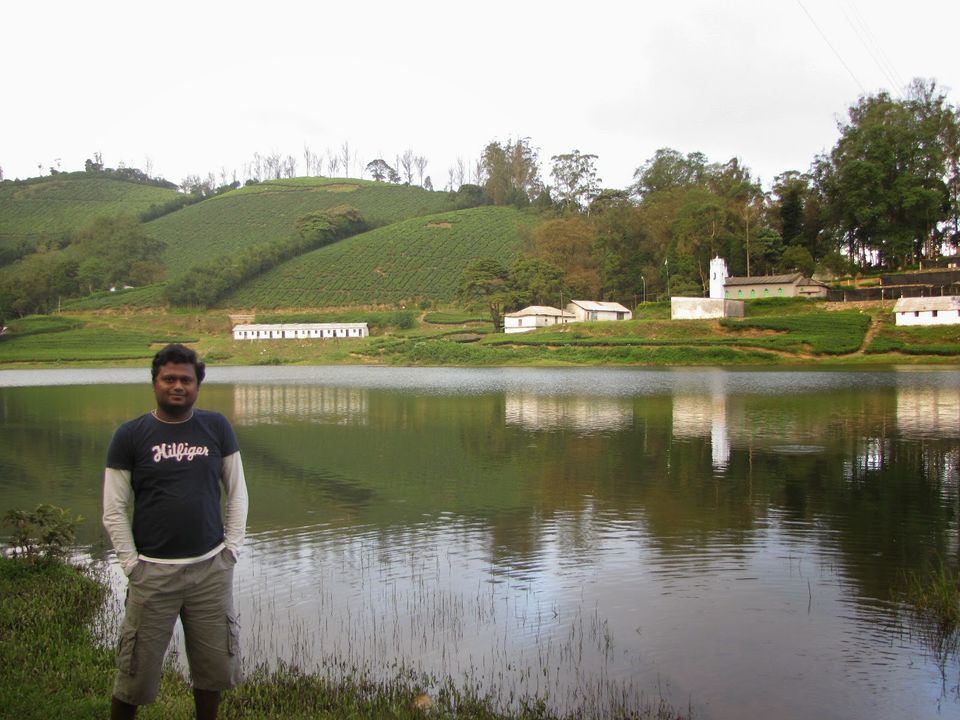 We came back to the main road of Theni-Cumbum and had food at Singapore hotels in Palayam. It was around 3 PM we had our lunch. Then, started our journey to Megamalai. The roads were same and worse than when we visited last time. We heard that no roads are being sanctioned to this wonderful heavenly place as it would pollute the forest - excellent !
We stopped in couple of places, one an exhilarating view point, from where one can view the great plains beneath and the other one, a small running stream, where we stopped last time too. This place is where we star releasing the weather change - from plains to ghats !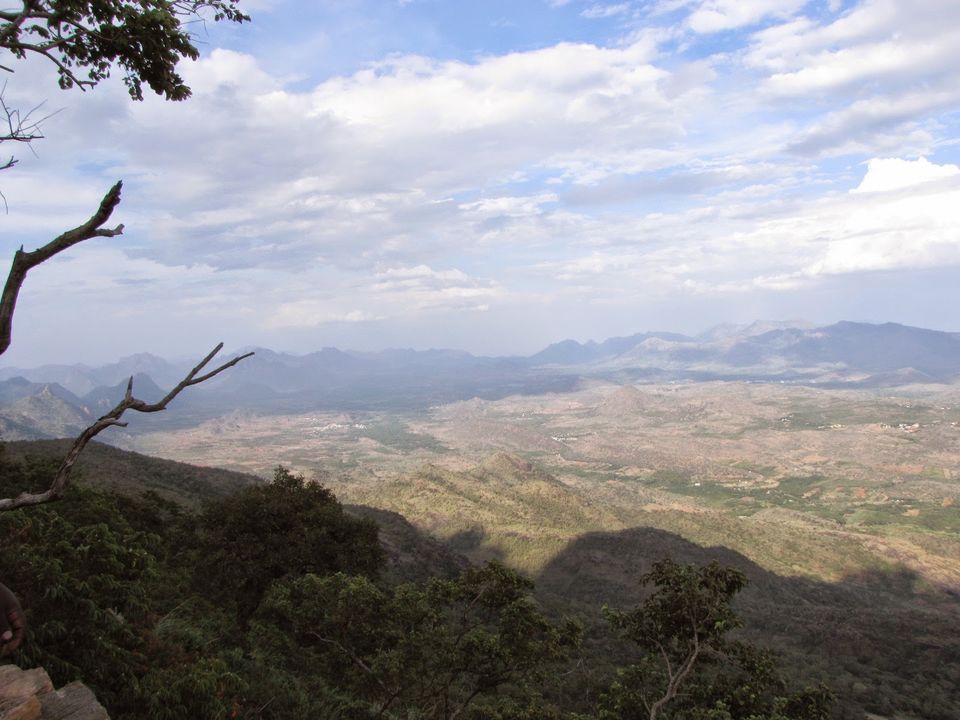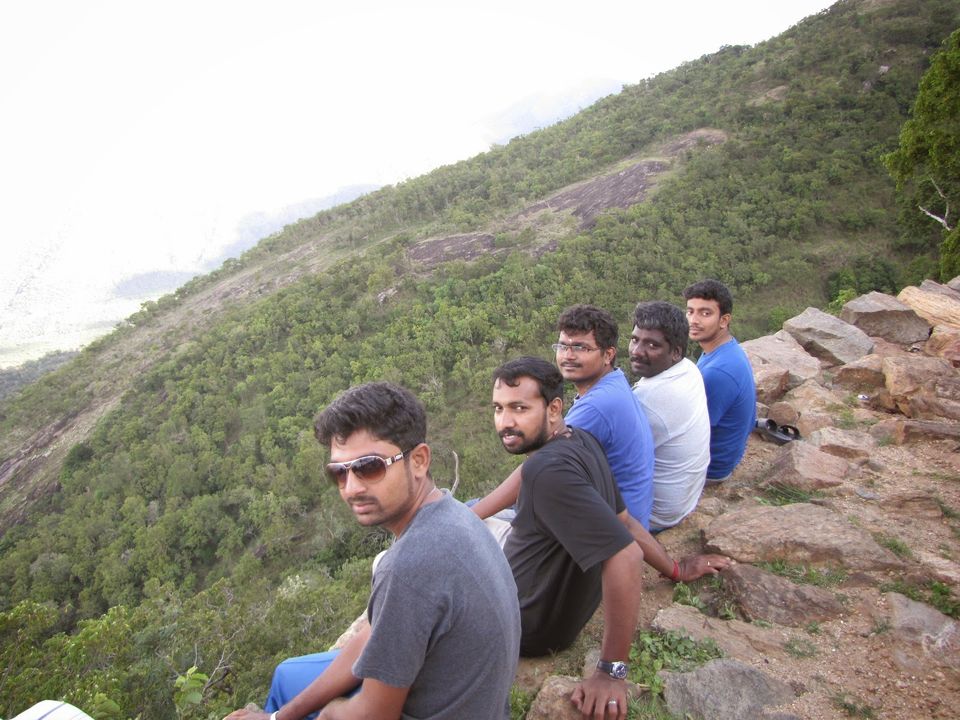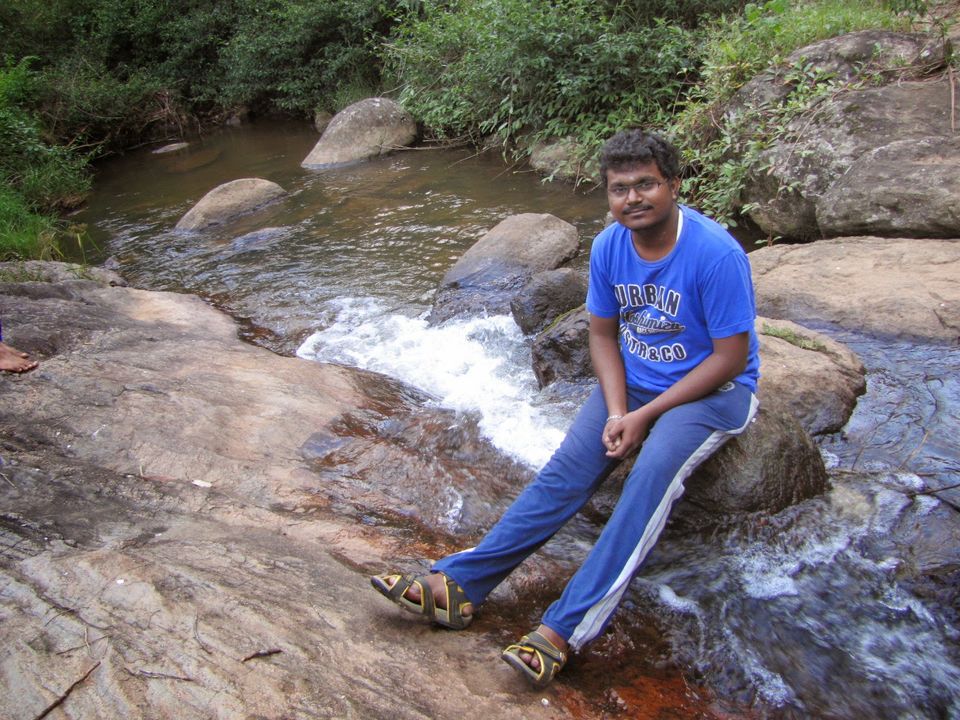 09:30 -> Started towards Vattapaarai. This was one beautiful place we missed last trip and ensured to cover this first. This was a long way outside in the ghats from the place we stayed. Since the Manalar river was full of water, we need to go round about - bad roads and spend almost an hour one-way to cross the Manalar river and reach the check-post towards Vattapaarai.
On the way, we stopped at a waterfalls - need to walk across a stream for 10 minutes and reach the waterfalls. The water was so chill and even camera was shivering :). 5 of us dared the nature and got into waters and did enjoy the chillness for few minutes.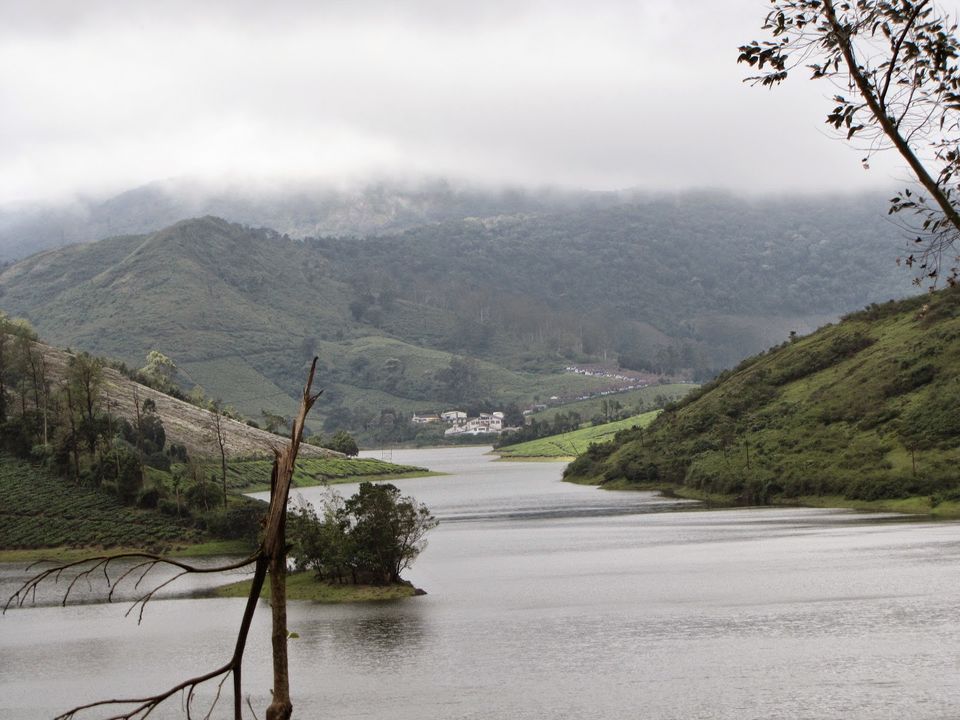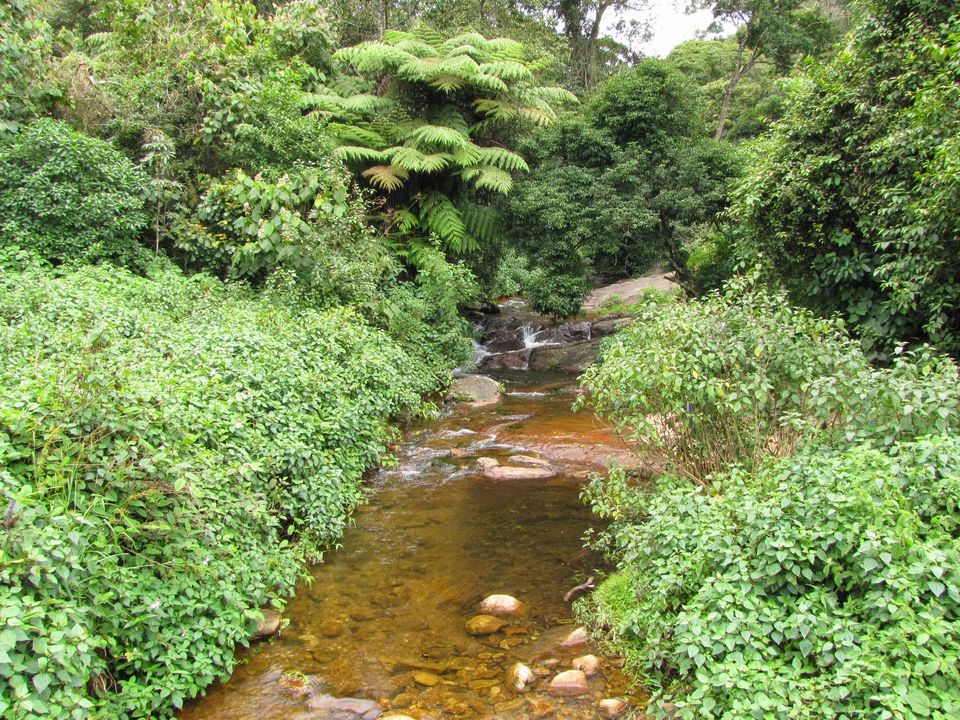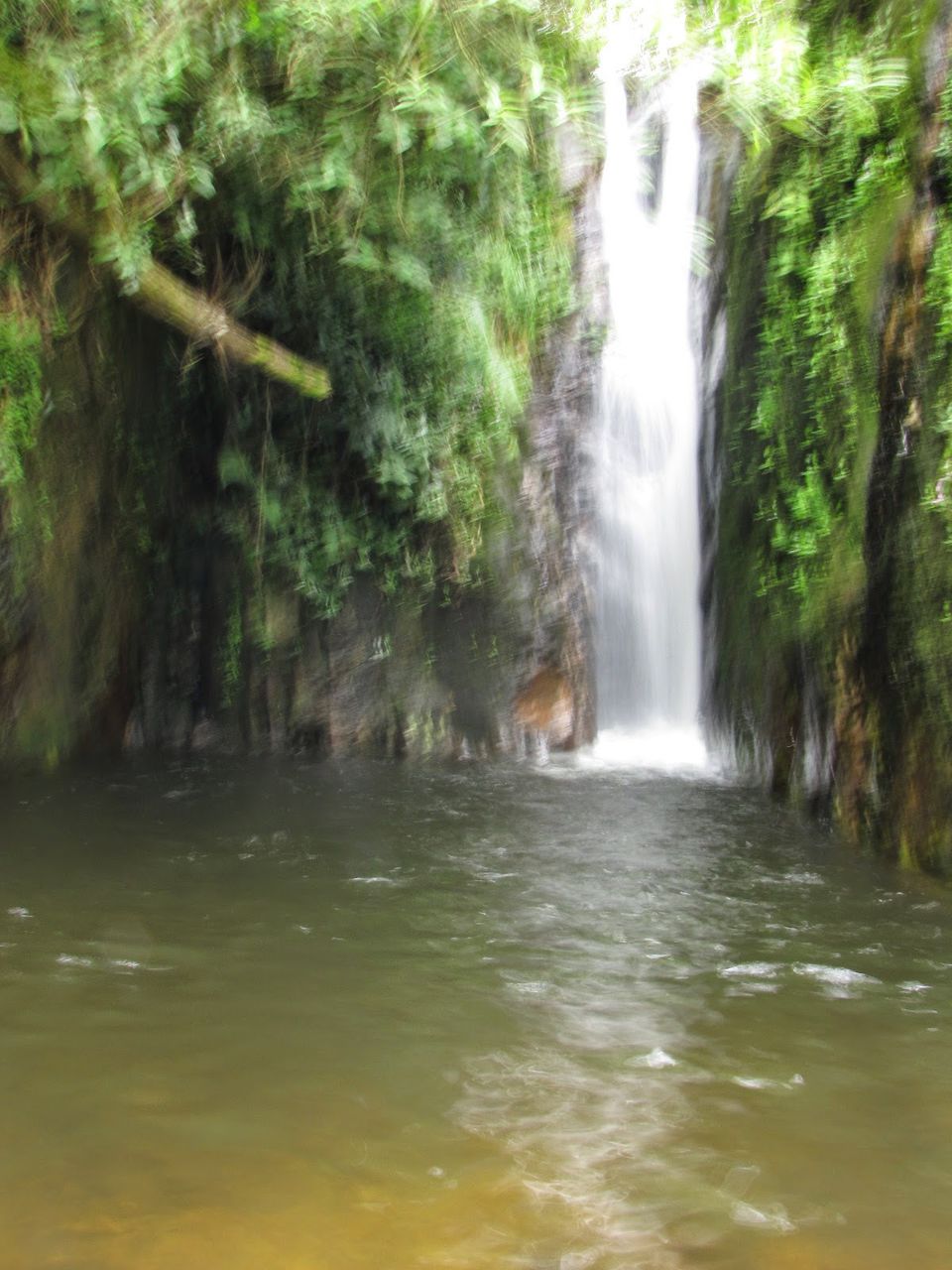 Reached Vattapaarai after almost 2 hours since we started. One has to walk across tea plantations and reach this spot. Its a spot surrounded by hills and the place is a surface of a huge rock. When we reached there, it was cold and good weather was sight seeing. Within minutes, huge rolls of clouds came in and started raining. This was a great view to see, however, no place to hide, we came back to the vehicle and started back.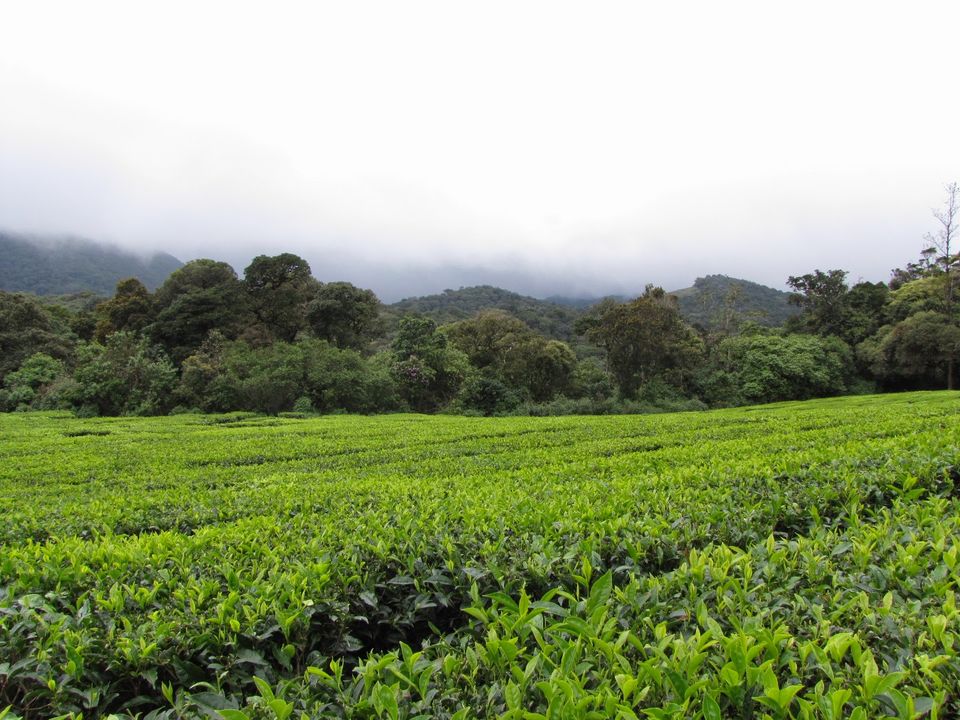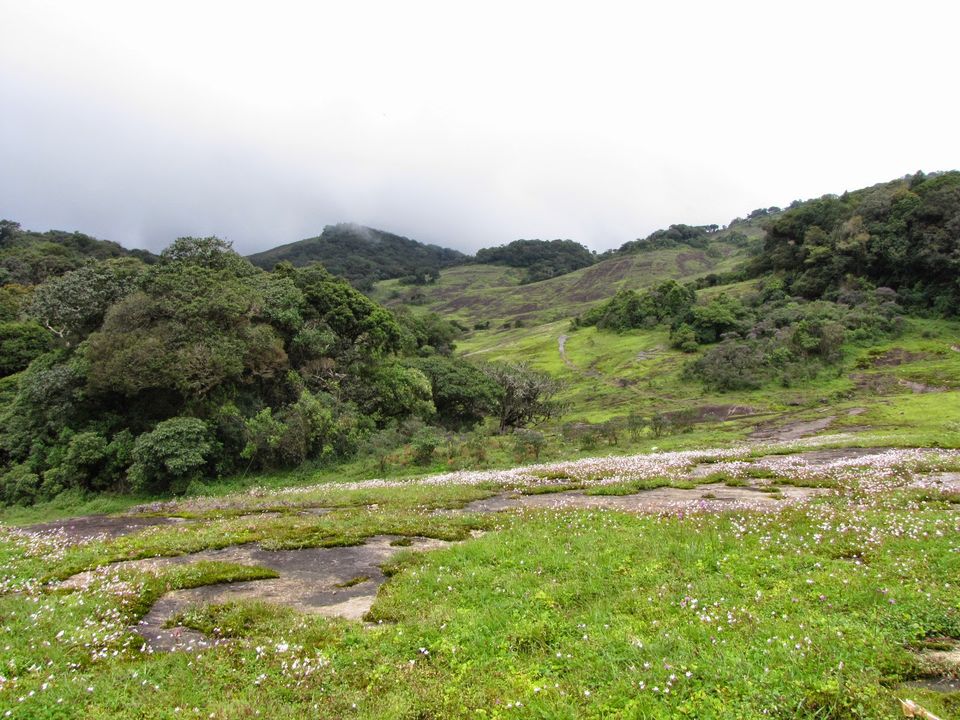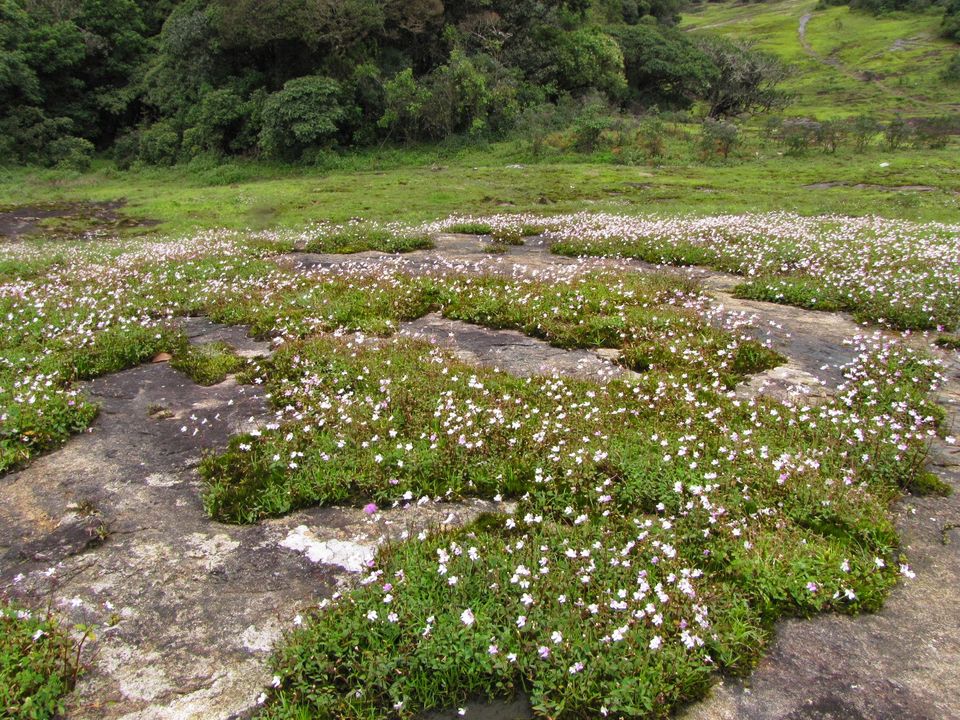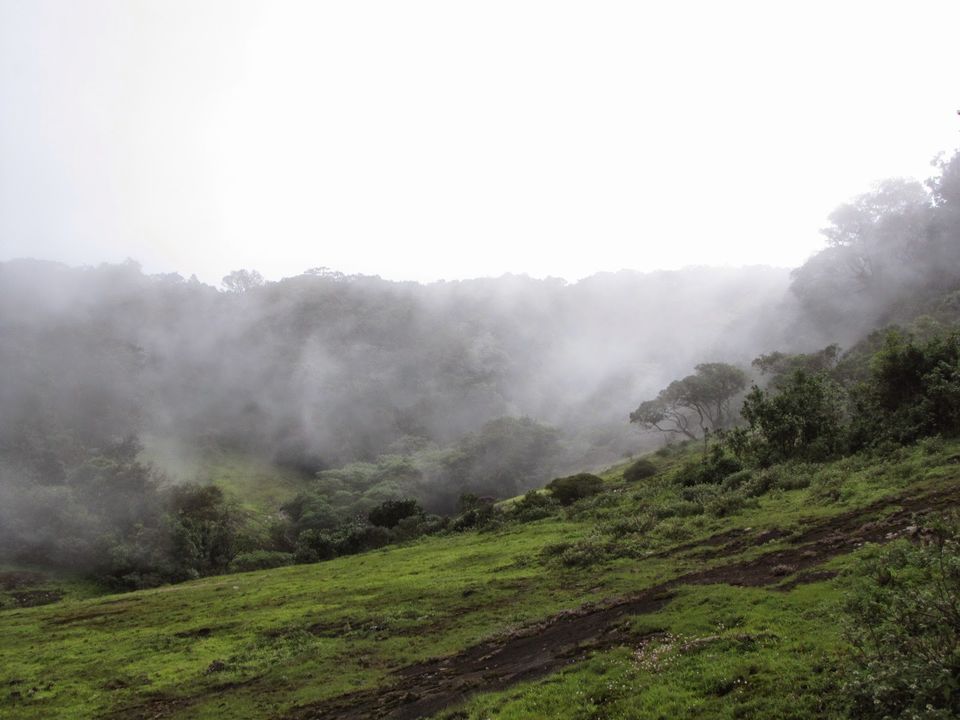 Reached the Senthil mess to have our lunch and return back to Cumbum. Gulped Idlis and ready to come back to Chennai !!
Saw the whole of Megamalai in 2 trips and feeling very satisfied. Annoying part is that the reserve part is planning to take over the hills and may get banned for public in coming years. So, better pack up sooner !