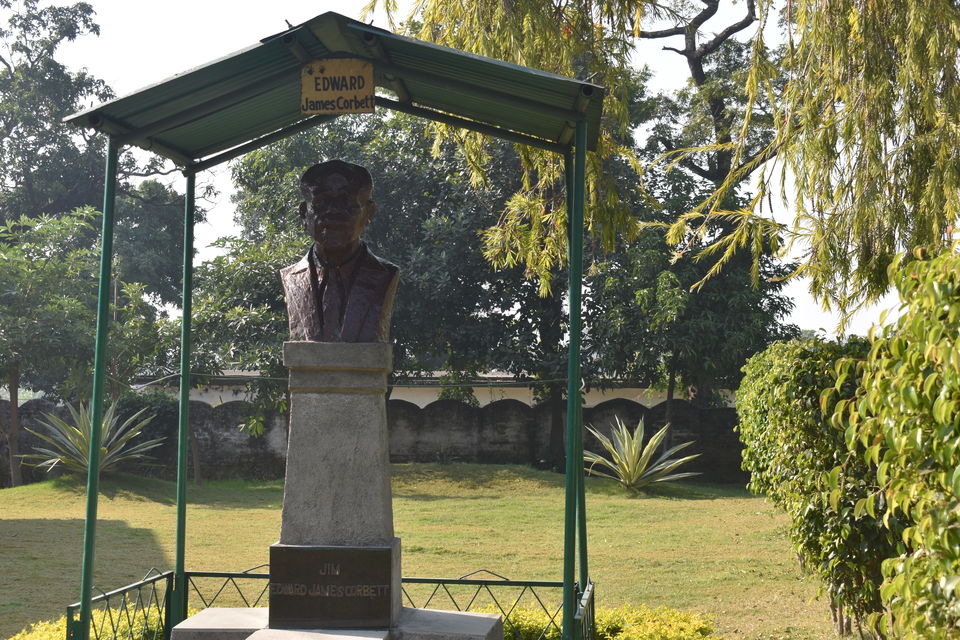 Post my 4th semester examination at IIM Kashipur were done, I so wanted a break from the academic rigour and was looking for locations I could visit nearby over the weekend . While browsing over the internet, I came across the website named Villotale.
Villotale is a Eco-tourism startup which helps us connect with the unexplored parts and also takes us back to our old village days while keeping our comfort as priority throughout . Disclosure:- I am not a member of Villotale nor this is a commercial blog. This is based on the personal experience I had with them
So these people had a Village Staycataion package at Jim Corbett which I found unique because all other websites mentioned about only jungle visit and hence I decided to give it a try and I booked
Me and My friends booked a cab and we reached Jim Corbett National Park where we were picked up by the guide which was allocated for us by villotale. He escorted us into the jungle area and then told us to stop our vehicle and suggested us for a morning walk into the jungle.
Walking in Jungle in the morning on an Elephant route with birds chirping around you and a guide who can tell which bird is whom was such a serene experience to say at the least ! I had never got such calmness through walking as I did while walking into the jungle.
After the walking and bird watching , we went into our staycation location and had a wholesome breakfast of Aloo Parathas and Milk & Fruits . After resting for a while , we went to Jim Corbett museum
I must say , before having this trip , All I knew about Jim Corbett was that he was a writer and over whom the National Park is named . But this trip made increased my wholistic perspective. Rather than doing any spoilers All I can say is that the Jim Corbett Museum is a must-visit destination for anyone interested in wildlife, conservation, or the history of hunting in India. The museum provides a fascinating glimpse into the life and legacy of a man who was not just a celebrated hunter but also a dedicated conservationist who played a crucial role in the preservation of India's rich wildlife heritage. A visit to the museum is a fitting tribute to the man who once called it home and whose work continues to inspire and influence generations of conservationists and nature lovers.
Post Musem visit we went to Bore Canal Trek . Jim Corbett being a visionary person developed the idea of making a Canal which would supply water to the agricultural lands in the region, which were suffering from acute water scarcity due to the erratic nature of the river flow. Today, it is a lifeline for the agricultural communities in the region, providing water to over 80,000 hectares of farmland.
While trekking with the guide , he also showed the the exact spot where Jim corbett used to film the Tigers and keep a watch on them which was quite fascinating. We also ate Jungle Bananas which were too delicious and also very small in size. We were also able to see many monkeys , a few spotted deers, Peacock and few rare birds while trek . It wasnt a steep trek , it can be considered as a trek which you can do with your family
Post the trek , we headed to our staycation and had a delicious lunch . What i especially liked was the Bhanng Chutney . Yes , you read it right. Bhaang Chutney. But we were assured that we won't get high after eating this 😂
Post lunch we had some rest and then we strolled through village , interacted with locals and had snacks and dinner with them while completing some college work . you know Staycation perks !
Our Day 2 was full of recreational activities. We rode a tractor like a farmer does in his village , We used a traditional equipment to make flour from wheat , We saw how and used the machine which shreds the large grass into small pieces . Also we visited a local who played traditional music instrument . We also visited North India's First Iron Foundry before leaving again for Campus
Thus to sum up , I would just like to say that it was indeed an Awesome experience to get a not_so_known tourist staycation facility inside the Jim Corbett vicinity which helped me know a lot more about Jim Corbett and the history of the place and why it is so famous and also got to taste some unique delicacies and obviously fulfilling and a hospitable village stay
References :
Villotale Jim Corbett staycation link :- homestay-in-corbett-kaladungi-uttarakhand