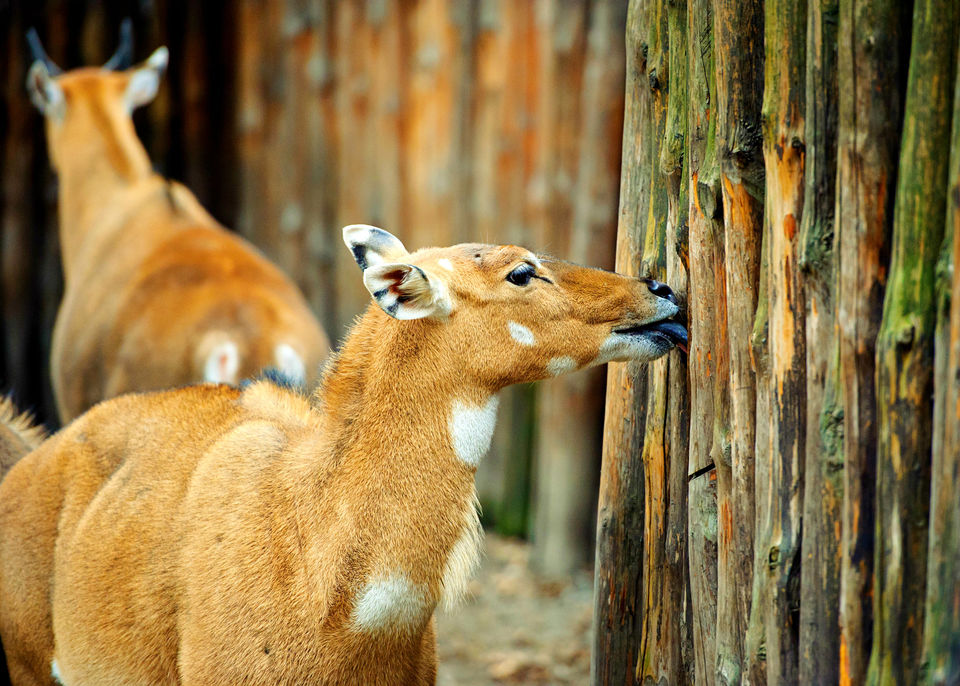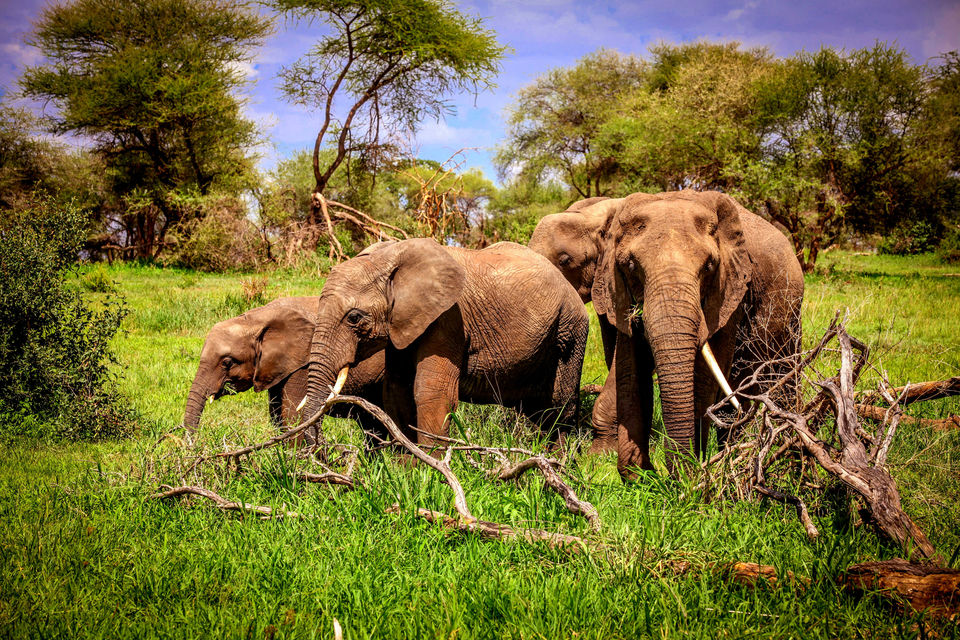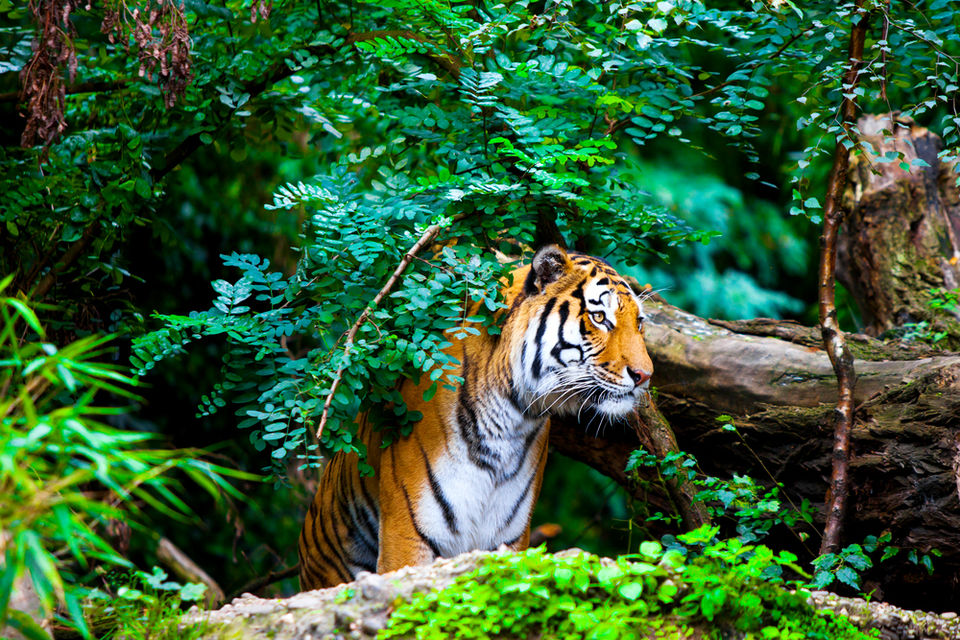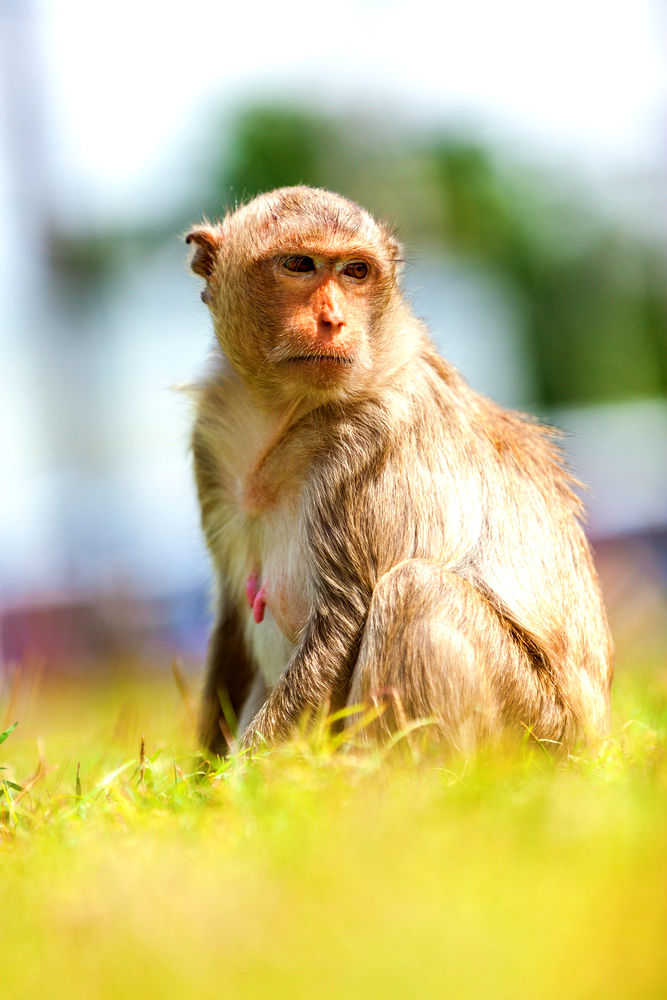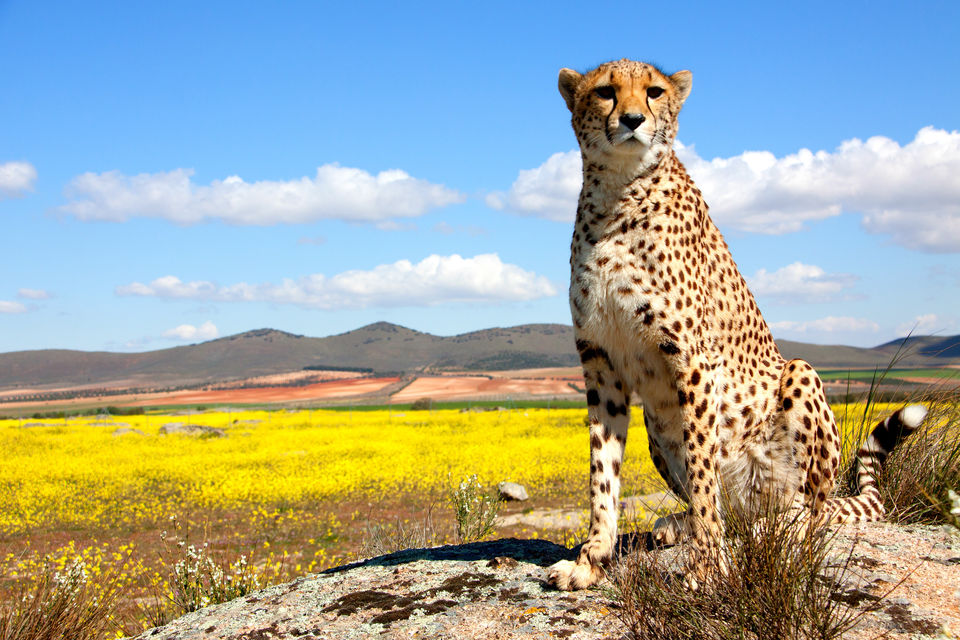 Living through middle of summers is hellish and torturous; each day becomes a fiery subterfuge, with scorching heat draining energies out of you. The summer torture had already set in, and I began to get the real feel of it – of course lethargy and insipidness was all that I was living with. Anyone could see my varicose veins and sweating trickling down straight from head. If my heart was longing for some cool summer destination place, it wasn't sane to be called off beat. I deserved to be in place, where my pent up emotions could be comforted. I had read a lot on beauty of Nainital, and traveling distance not much, it was the summer destination that I opted for. Jim Corbett was en-route Nainital, and therefore the natural stop over.
How could I think of something else, when I had something as close and as splendid like Nainital? Finally, the road map was set; tickets booked, everything was plainly fine. Travel bag too was nearing its burst levels. Didn't that give you the idea, what I am going to carry along! Huh!
My first stop was Ramnagar, The misty cover created by suspended particles and surrounded by alpine vegetation created ideal place for William Blake's poetry. Within 10 odd minutes of dislodging from Volvo, I was transferred to Corbett Wild Jungle Lodge. It was my first assignation with wilderness, much different than what most of denizens could feel in Delhi Zoo. Relaxation of few minutes and delicious breakfast had already taken heat out from me, and I was set for local sightseeing around Jim-Corbett National Park. First day was the visit to popular Jim Corbett museum, which is the fascinating sighting, stunningly positioned in Kaladhungi, and situated around 4 kms from town.
The dazzling museum is heritage bungalow of hunter turned environmentalist of British origin -Jim Corbett. It's reminiscent of the life and activities of distinguished environmentalist, who understood the importance of wildlife and its well-being.
Next day in Jim Corbett seemed a completely scintillating view. It was the brisk morning stroll in surrounding forest and riverside that gave me an insight into flora and fauna of the area. The afternoon drive to beautiful Garjia Devi Temple was indeed not less than a spiritual retreat. Post lunch, I joined the group for4 x 4 WD Jeep-safari. Individual like me, who has read a lot about Corbett, would never have ignorance attitude towards "Man-eaters of Kumaon." Tiger sightings were rare; with 164 as the official count. This is quite stupendous!
The nostalgic evening was exciting time when I enjoyed tea and campfire with other travelers.
Next morning, was the time to bid an emotional adieu to the place and the staff of Jim Corbett National Park, and en-route Nainital, stopped for short visit to Corbett Fall and Jim Corbett House. The sight of Khurpatal a gorgeous natural lake was praiseworthy from every respect.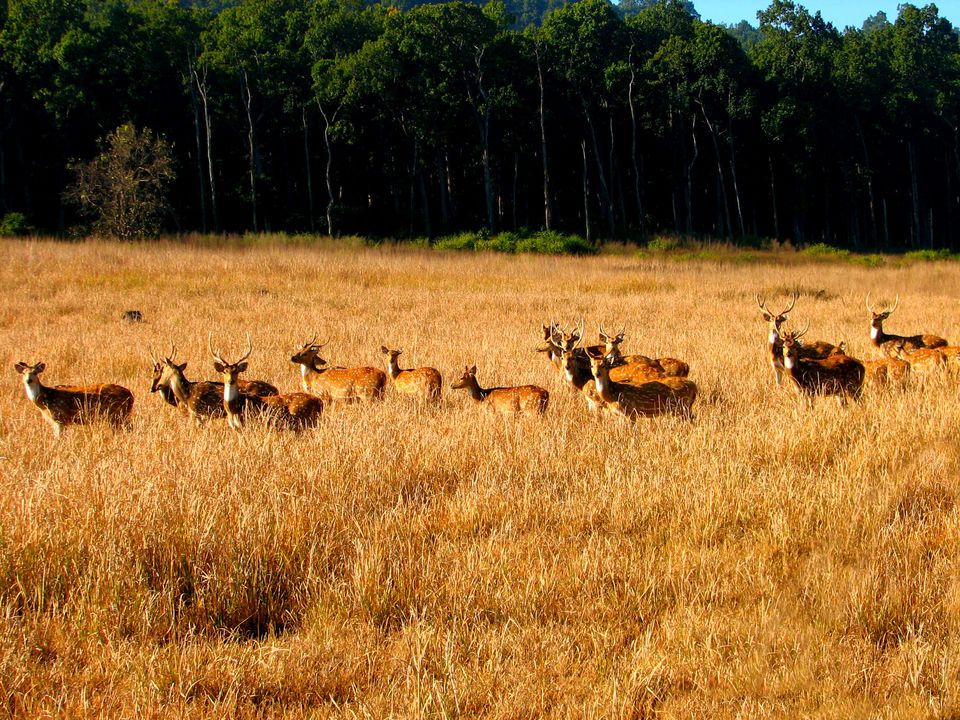 As I alighted from the Volvo, the cold wave of mountain breeze welcomed me. It felt like I was in celestial world. Checking in the hotel and then getting fresh, gave me an intense relaxation. Breakfast in my hotel room was a delightful experience, and soon, I was out for the boating in the famous Naini Lake.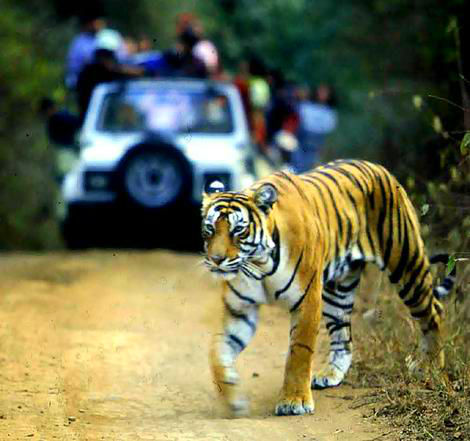 Naini Lake has prominent positioning situated in the heart of the city. The hill station of Nainital owes its name to this beautiful eye-shaped lake. It is the tourist hotspot, where tourists can either take a leisurely stroll or indulge in boating. The northern end of the lake named as Mallital, while the southern end is named Tallital.The Lake Bridge connecting two banks has few shops and a fully operational Post Office. It is the only Post Office in world located over the bridge.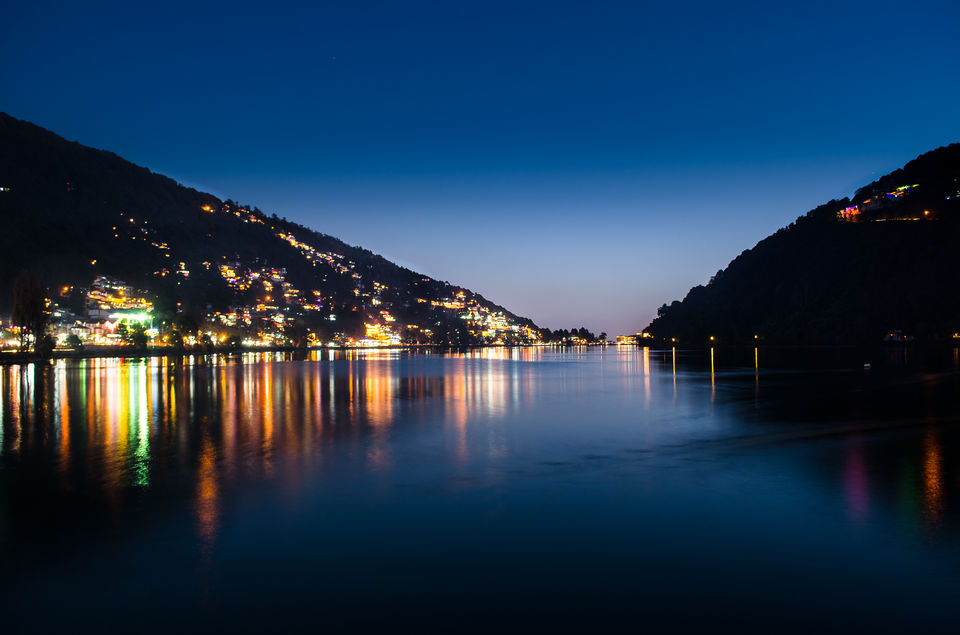 My next stop was at the holy Naina Devi temple. This amazing temple is positioned on the northern shore of Naini lake. The sovereign deity of Naina Devi temples, Maa Naina Devi symbolized by two Netras or eyes. Resting closely to Maa Naina Devi is the goddess Maa Kali and Lord Ganesha. Nainital is thought to be one of the 64 Shaktipeeths, where the eyes of Goddess Sati fell, during the time when Lord Shiva carried her body.The shrine presents scenic view of the hill station, overlooking lake from the temple.
St. John in the Wilderness, a church built in the year 1844 and situated on the north end of Mallital, is almost half a mile north-west of the Naina Devi temple. The church takes its name after Daniel Wilson, the Bishop of Calcutta, who, on his visit to Nainital in 1844 fell ill, and subsequently laid church's foundation.
Other famous tourist spots that were the part of my tour to Nainital comprised Governor's House also known Raj Bhavan, Snow View, Naini Peak also known as China or Cheena Peak, Tiffin Top also known as Dorothy's Seat, Pt. G.B. Pant High Altitude Zoo, Eco Cave Gardens, LariaKanta, Land's End and Sukhatal.
Nainital is a sparkling jewel in the Himalayan necklace, sanctified with scenic natural splendor and varied natural resources. Sprinkled with lakes, Nainital has received the epithet of ' Lake District ' of India.
Experience the mirthful surroundings rhyming within nature's pristine wonders. Realize the self within you, gear up for adventure, because tomorrow never comes in one's life. You can find the best Nainital Jim Corbett Tour Package of your life as i did.
Frequent Searches Leading To This Page:-
Nainital Mussoorie Honeymoon Packages, Tour And Travels From Delhi To Nainital, Nainital Tour Package From Delhi For Couples, Nainital Tour Package For Couple From Delhi, Delhi To Nainital Tour Package For Couple, Best Nainital Tour Packages From Bangalore