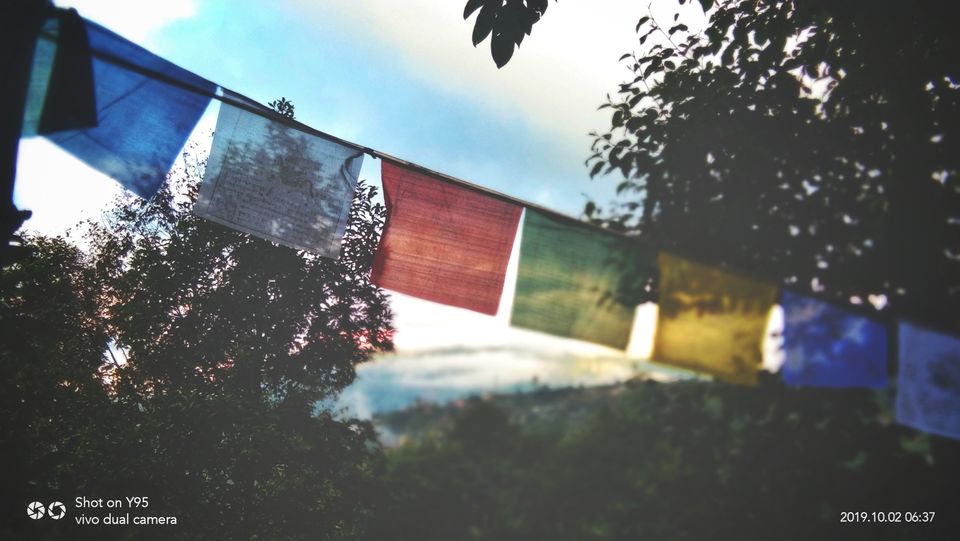 Being a budget traveller its always for me is the trips ends with lots of new experiances and moreover it becomes non luxurious at times . Being a seasoned trekker i always want a calm and quite place to stay .
When i was surfing for a good stay at Kathmandu for a day, it was too hard to get one as every hotels are inside town which i don't want to stay. At last found my heaven destination " Bunjungle Adventures ".
Just 13 kms out of town flanked within a huge area a trekking and adventure activities park. Added on it was Tented accomodations and log huts. A well filled bar with music to cherish the yongsters. And a huge restaurant hanging from a hillside. The ambience of the area touched my heart. I will give the owner details and contacts at the end of this blog.
It gives all flavours of a jungle with birds chirping, staying in log huts, nature walks and various adventure activities. Having home cooked meals with your near and dear ones and everything was unique in itself.
How to reach ?
Bunjungle Adventures is located in Panchmane-3 on way to Kakani. Its on the Trishuli Highway; 13 kms from Kathmandu . One can take cab from Kathamandu to reach this place.
Best Time to visit:
One can enjoy its serenity for throughout the year but the best time would be to avoid the monsoons.
Places to see around :
1)Hike up toTarkeshwar Mahadev Temple
2) Shivpuri National Park Entrance (Panchmane)
3)Adheri Khola Waterfall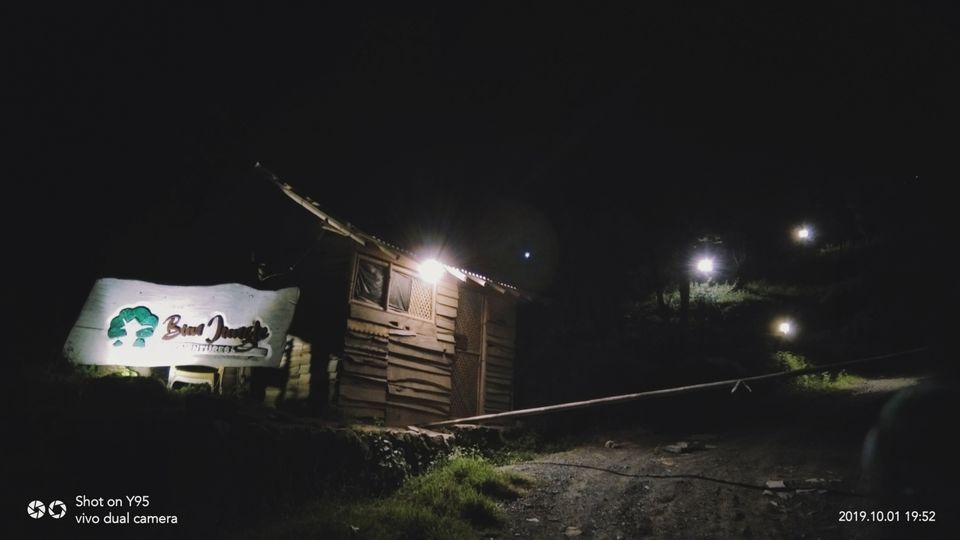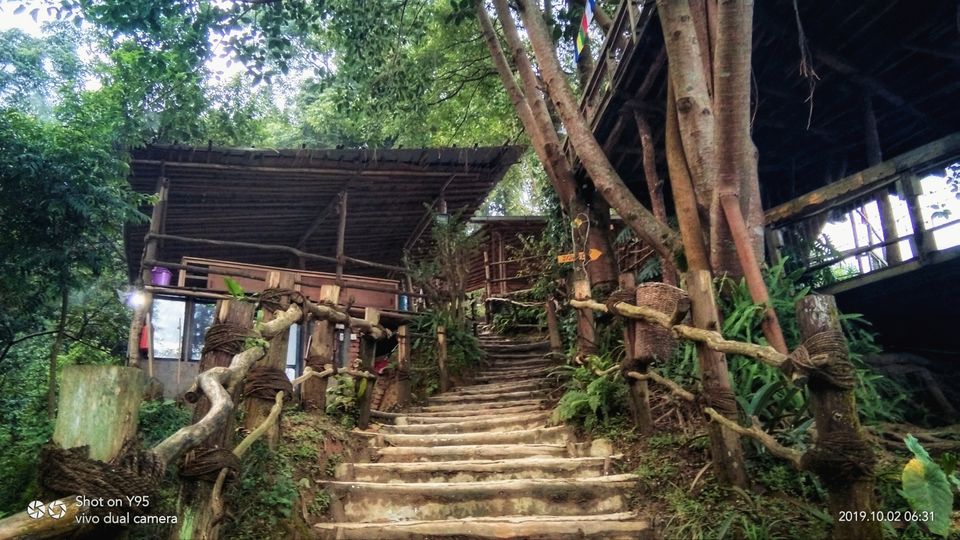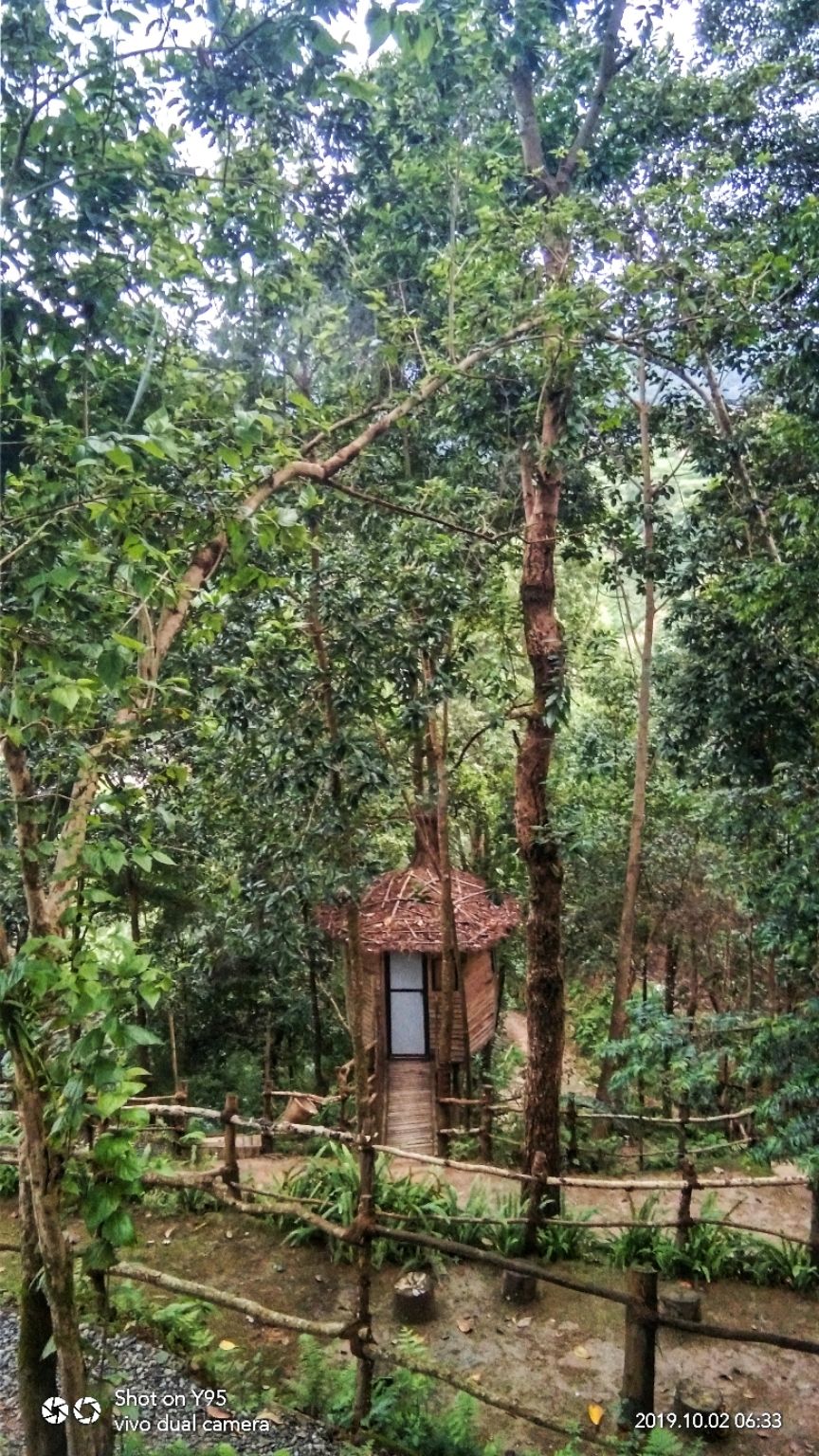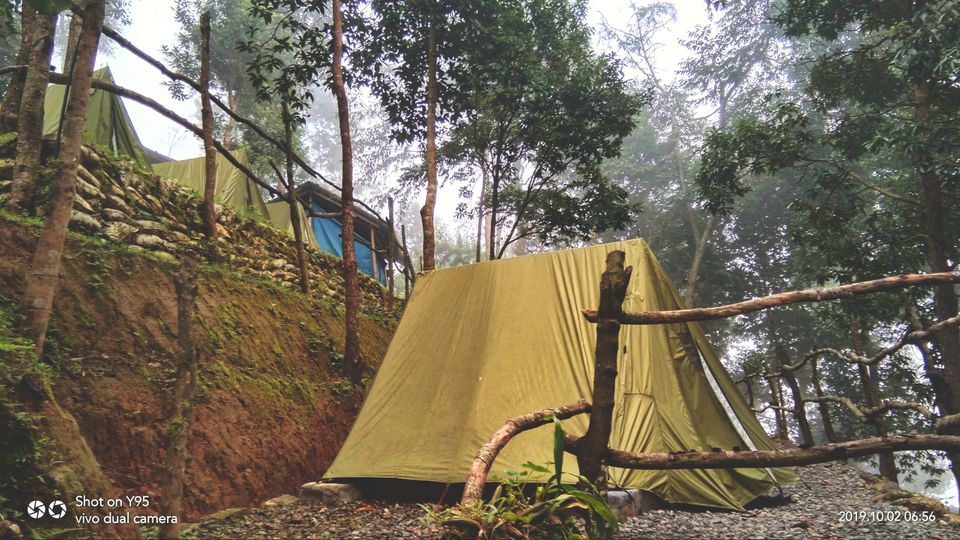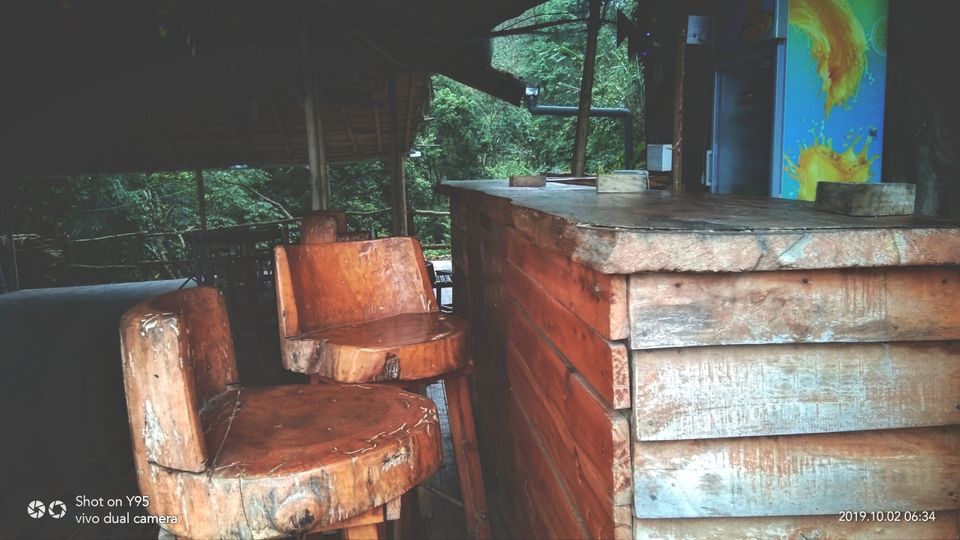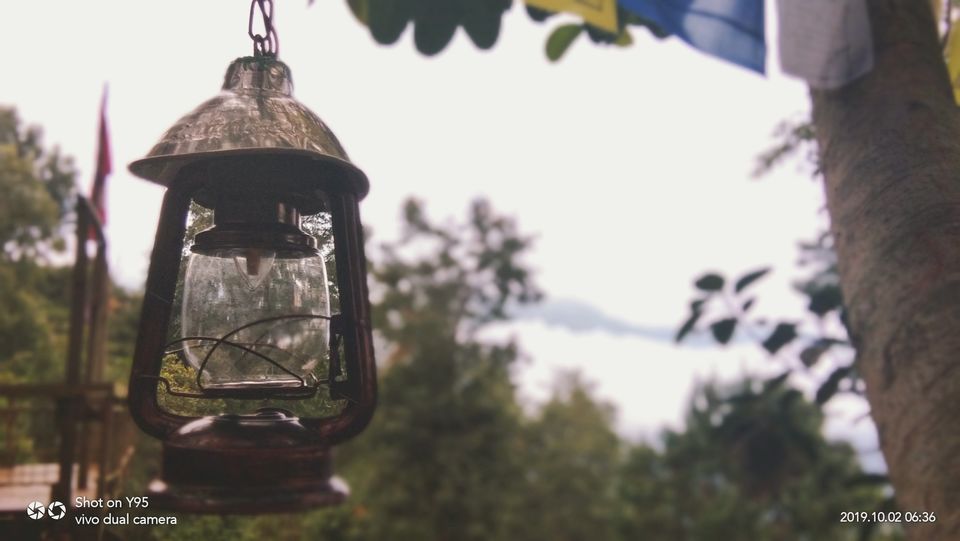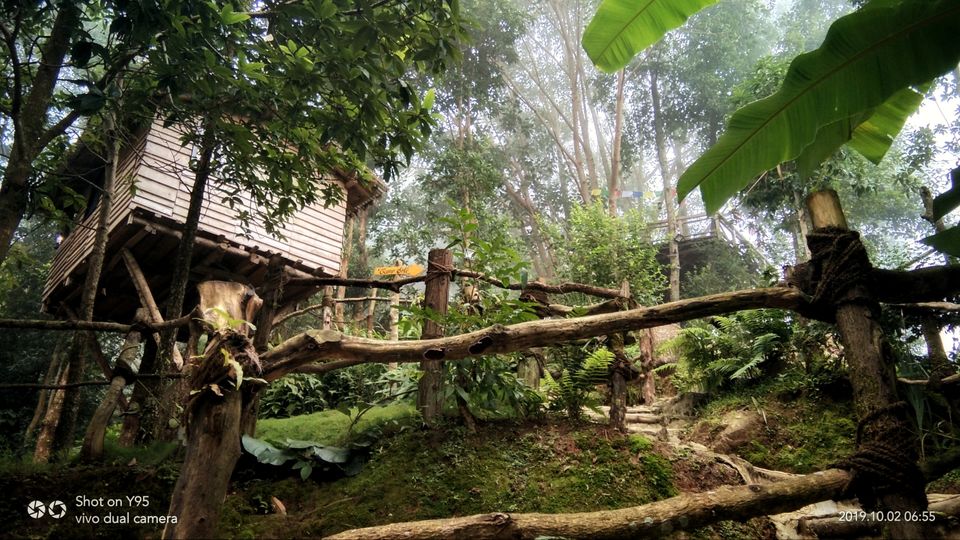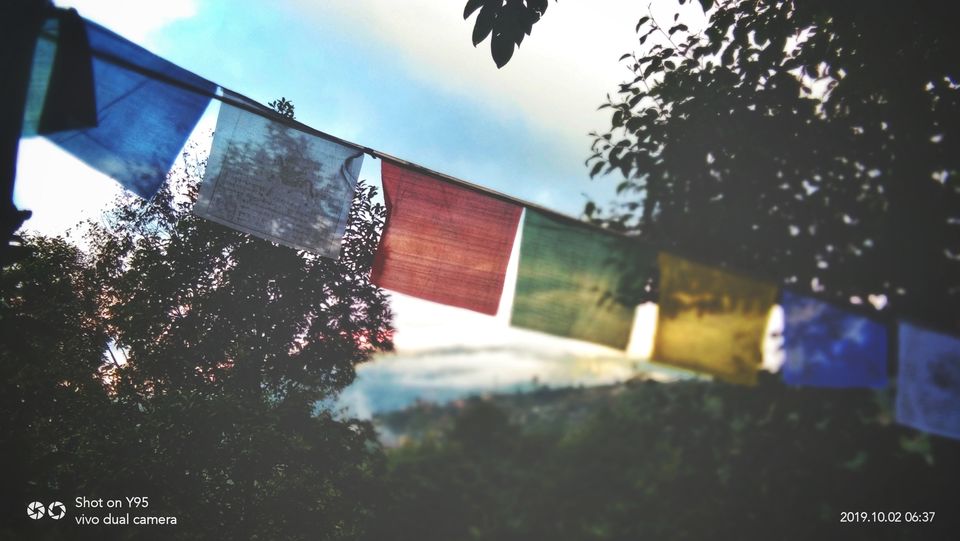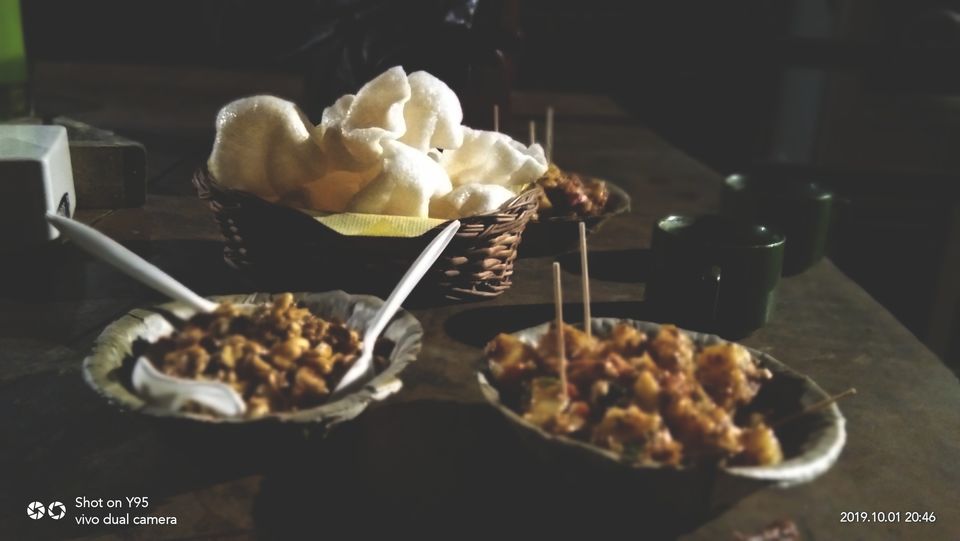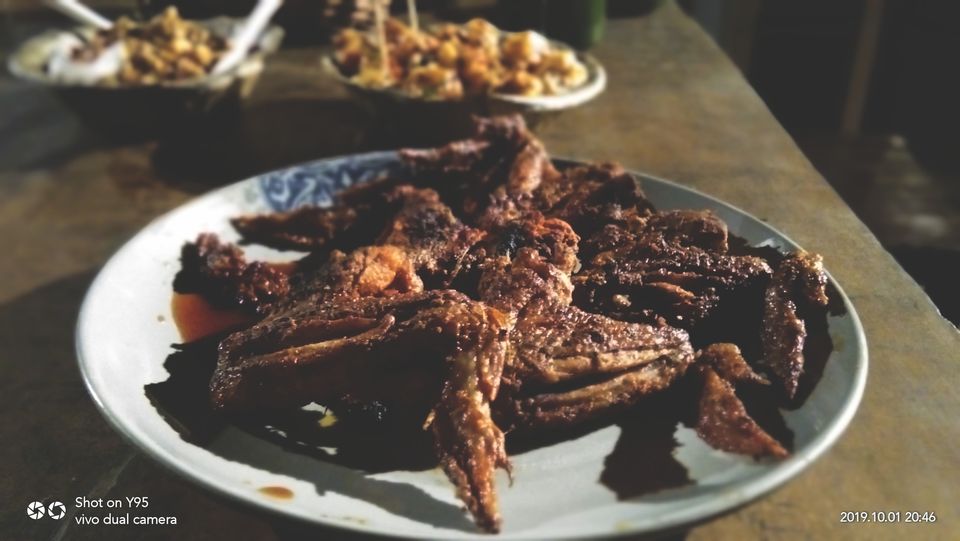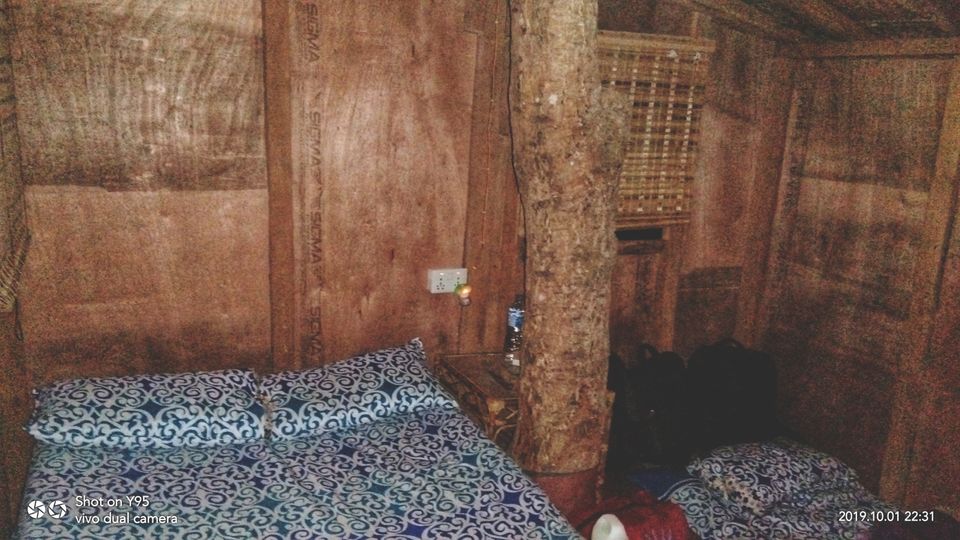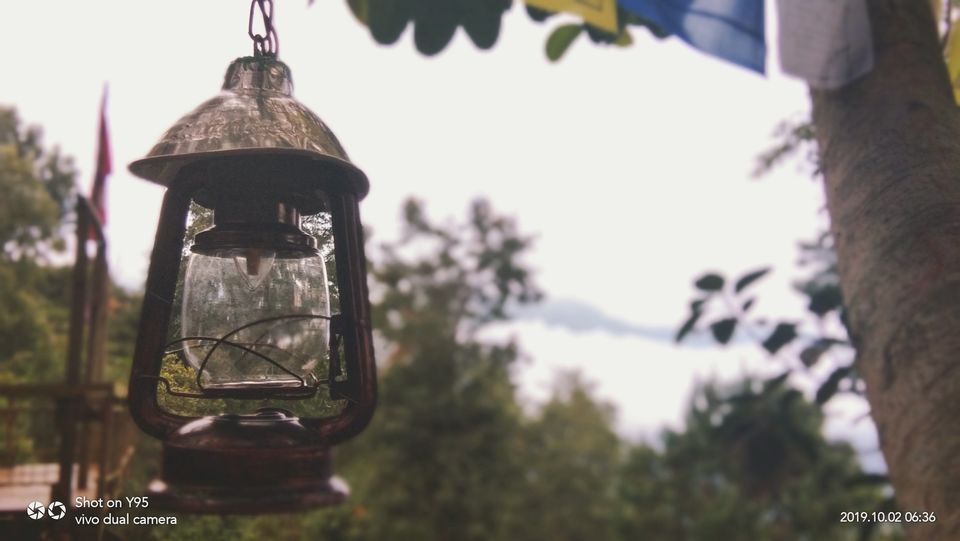 The day begin with the call of birds and squirells jumping on the roof of the tree houses. It was a feeling as if we humans are inside there territory.
After a bit of cofee we planned for a short hike to Tarkeshwar Mahadev Temple inside Shivpuri National Park. It takes near about 1 - 1.5 hours to reach there from the resort. Its a easy small hike up.
NOTE: The view of Kathmandu on way will surely touch ones heart.
The hike is through dense forests, taking in fresh air and the views on way. One can surely make it a weekends destination in a natures bounty.
One can also hike to Adheri Khola waterfall due to lack of time i missed it.
After trek return back to resort for a lipsmacking breakfast and then proceed towards Kathmandu City for a sightseeing .
For stay one can contact Binay Bhattarai: +977 980-8704092