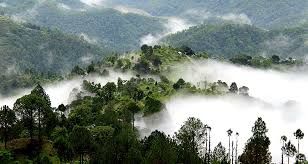 Thinking about hill station during winters is a brave thing if you hate waking up during winter mornings, but the love for beautiful mountains can take you anywhere even during the chilling winters. So our travel destination was Lansdowne, a quiet and undiscovered hill station in the state of Uttarakhand. This was our first family trip to hill station during winters. Great dare indeed!

Lansdowne is a hill station and also the cantonment town situated in Pauri Garhwal district of Uttarakhand state of India. Lansdowne was founded and named after Lord Lansdowne in 1887. This place is developed by British for catering for the Recruit Training Centre of the Garhwal Rifles. It is the quietest hill station since the British came. It is situated at at an altitude of 1,706 above the sea level and is covered with thick forest of oak and blue pine trees. Anyone can fall in love with that place.
HOW TO REACH
We started our journey on 29th December 2016 at early morning around 8 AM in the morning. We hired a private car for our journey. Lansdowne is 250km from Delhi. One can reach Lansdowne either by train which run from Delhi to Kotdwar( Kotdwar is 40km from Lansdowne) or by road. We chose road. It took 4hrs to reach kotdwar by car. You might get puzzle while driving through the streets of Meerut, as its a big city and you have to ask people for direction on your way . It really took more than a half hour to find our way out of Meerut city. We alsmost lost our path on our way to town of Naseemabad( small town in the district of Bijnor) as some roads were blocked for vehicles due to construction, but we enjoyed our ride through dusty village of Jalalabad( small village in Naseemabad). The village had a muslim dominated population and you can see almost all passersby wore burqua(women) and men wearing pathani kurta and muslim cap following Islam traditions. That village was full of mosques and dargahs. At last we reached Kotdwar, a busy town of garwhal and streets crowded with people, tourists and small vendors selling vegetables and clothes for all. The route from kotdwar up to the hill reaching Lansdowne was breathetaking. More we drove up to the hill more fresh you will become as you can breathe fresh oxygen been produced by the forest of blue pine trees. Finally, it took 2hrs to reach Lansdowne.
WHERE TO STAY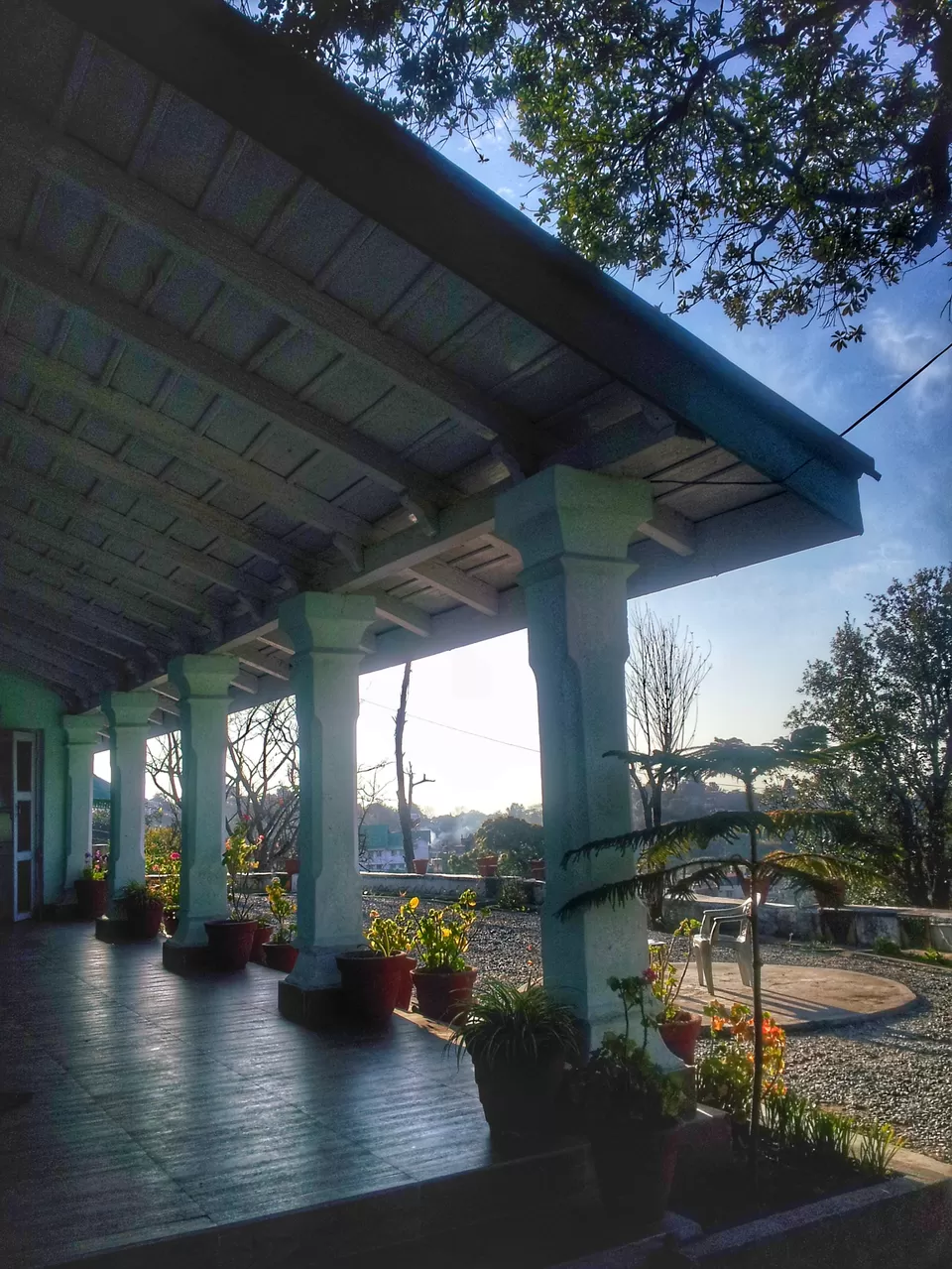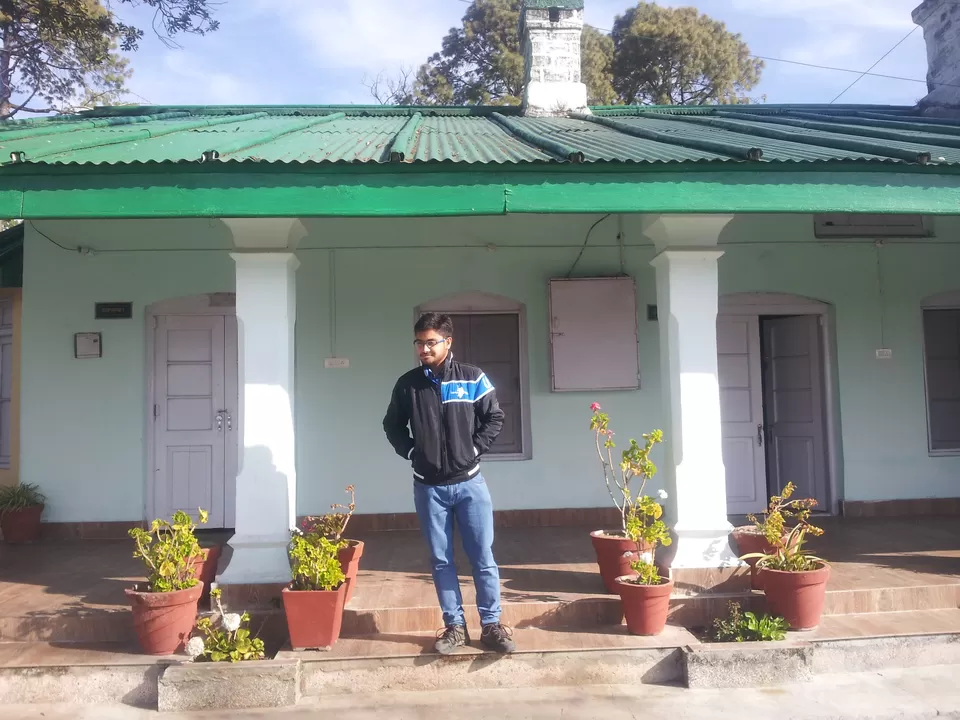 There are only few hotels and guest houses in the heart of Lansdowne because its small and quiet town and is maintained by military. I can name few hotels like Mayur hotel, Lans View hotel, Ziakra hotel etc. There are big hotels and resorts near Lansdowne like Blue Pine Resort. It is one of the biggest resort with world class facilities.It is most preferred by the tourists because of its location and scenic view of mountains from its windows. Tiger Resort could be a another good choice . Unluckily we couldn't get room in any of these above hotels. My dad is in government service so he booked PWD guest house for us. Although we couldn't get the world class facilities but we stayed on the lap of nature. The guest house was old British-built and beautifully maintained . You can see the pictures I posted. It is situated on the top of the riff and the view from there was mesmerizing. I bet one will never forget after staying there. During morning, we used to enjoyed the light breeze with the warmth of sun rays and sipping coffee with chocolate biscuits, unforgettable moment it was. During evening, it was shivering cold so we preferred to stay in our rooms. Overall, I can say that it was a nice stay indeed.
WHERE TO EAT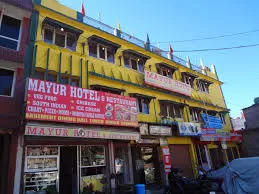 There are many restaurants and cafes where you can eat, chill and refill your self. We preferred Mayur restaurant. They provided us best vegetarian food which you will relish till the end. Their best dish was chole chawal. We used to eat there daily. Also they had their own cinema theatre named Aggarwal Cineplex. The hall was quite small and building appeared to be home more than any flashy cinema threatre. We watched Dangal there. It was an evening show and luckily it was tax free. Thanks to the Mayur restaurant. The food was great!
WHAT TO SEE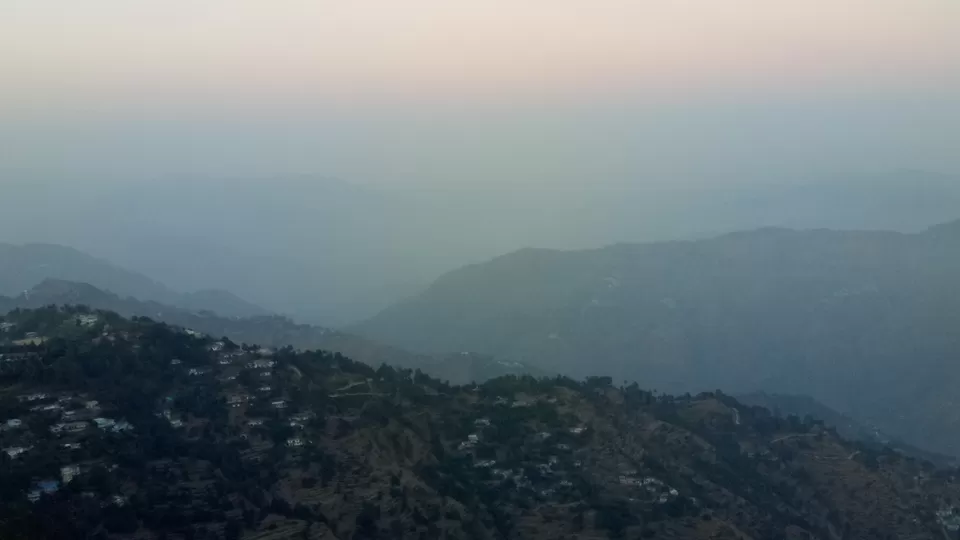 On our very first day we first visited Tip n Top View Point. A small hill top view point in Lansdowne. As the name suggest it is one of the highest places in Lansdowne, located just 1.5 Km from Lansdowne City Centre. Tip n Top is the the best place to watch complete skyline with magnificent Shivalik Range.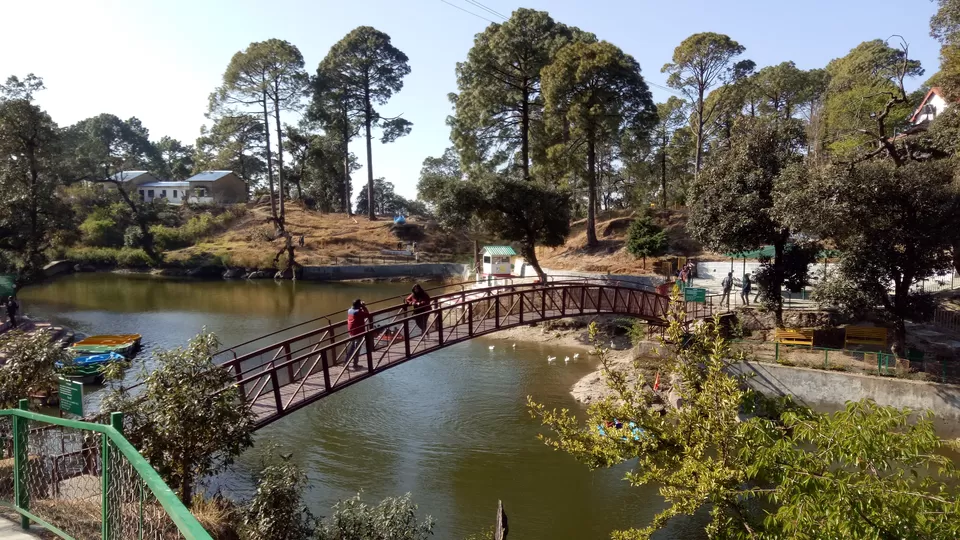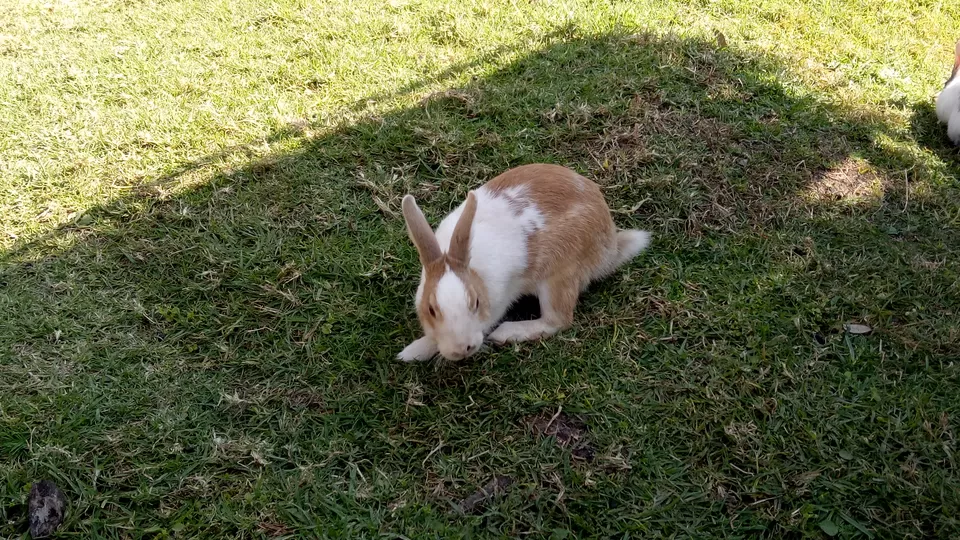 Next day, we visited Bhulla tal. A small, well maintained and serene lake known as Bhulla Lake located at 1Km walk from Lansdowne city centre. It is a man made artificial lake surrounded by serene park which is made and maintained by the army. A perfect place for people of all age from children to the old ones because of tranquil atmosphere. "Bhulla" is a Garhwali word which means "Young Brother". This lake is dedicated to young Garhwali youth of Garhwal Rifles who helped in the construction of the lake. The lake has ample boat facilities and also there are small ducks in the lake water. The duck-shaped paddling boats were available at cheap rates. Outside the lake there was a small tea stall, a souvenir shop and enclosure for rabbits. We just enjoyed playing with the rabbits and also clicked pictures with them. It is a nice place to hangout with family and friends.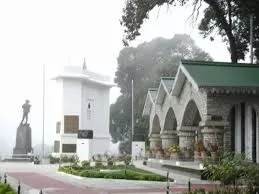 On returning from Bhulla Lake, we encountered this major attraction of the town, the war memorial. It was built near the parade ground of Garhwal Rifles. It marked the heroics of Garhwal regiment. The war memorial and the parade ground was closed for the tourists so we couldn't enter there and the photography was prohibited. Nearby was a regimental museum also known as Darwan Singh Museum which was open for the visitors. The museum displayed various photos, galleries,statues, weapons portraying the Garhwal regiment, brave officers and their dynamic history. That museum felt me proud of the brave Indian army who are coupled with privilege of serving our country provides us feeling that no other seven figure paying job can. Salute to Indian Army!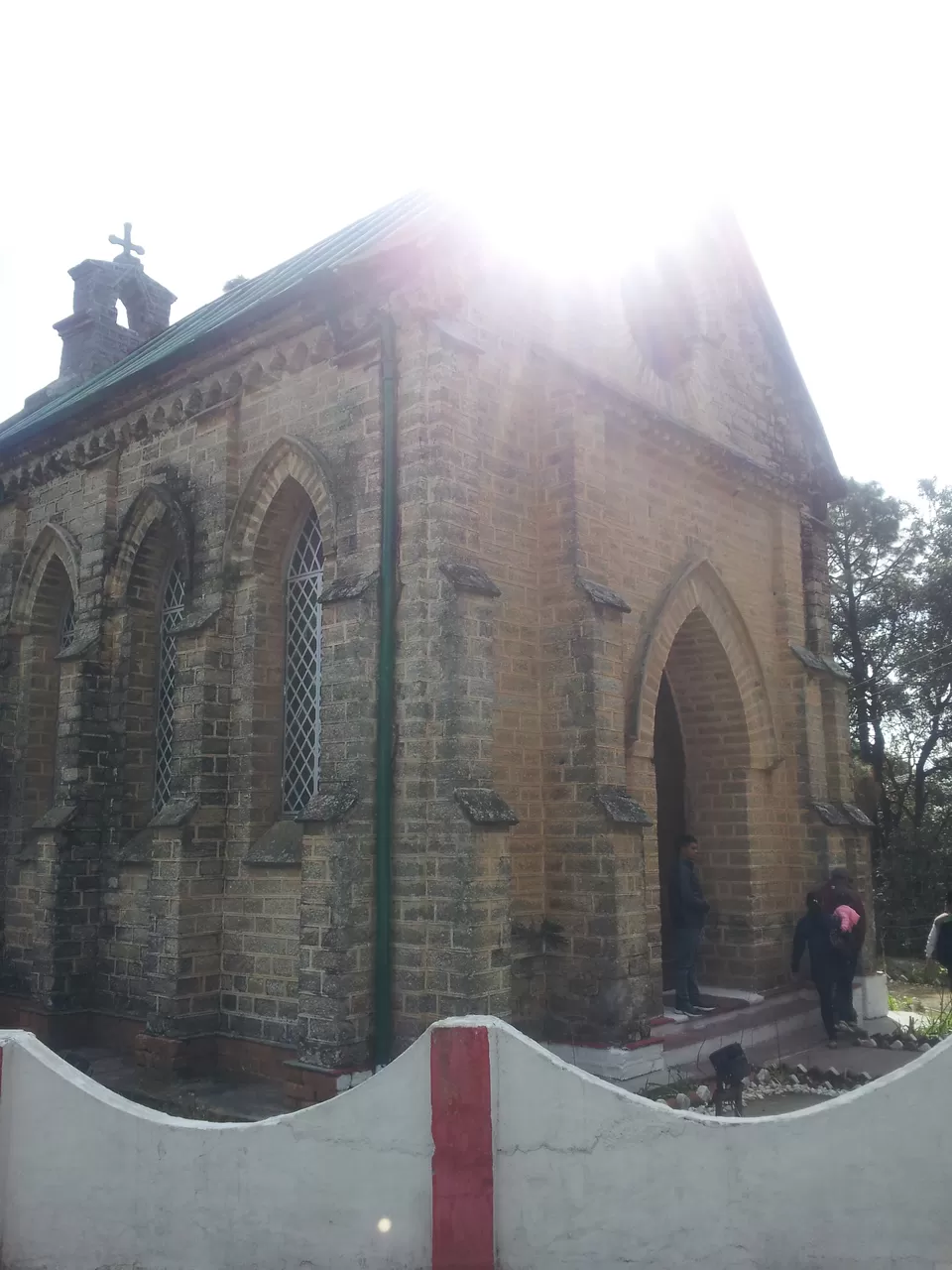 Our last visit on that day was St. Mary Church. It was an old church built by British. This church was not a major tourist attraction and also has strict visiting timings. Inside the church we were displayed a 30 min documentary video about the glory of mighty Garhwal rifles and their achievements for our country and also showed their contribution in maintenance of Lansdowne and taking initiative to keep the town clean. This church has Anglian structure and dated back old British time. This church was worth visiting.
TARKESHWAR MAHADEV TEMPLE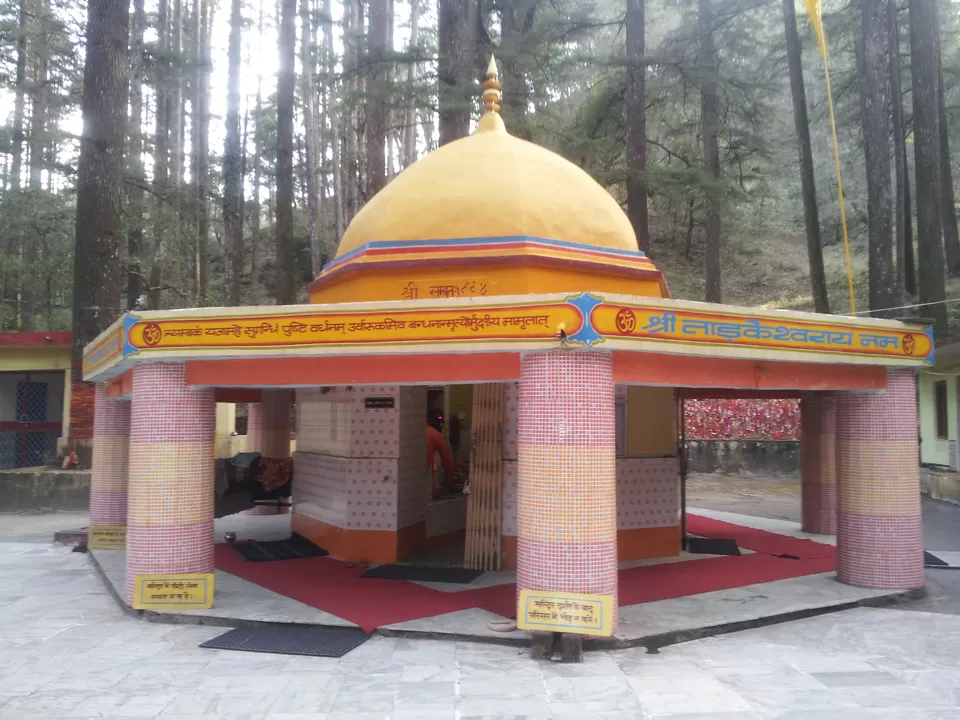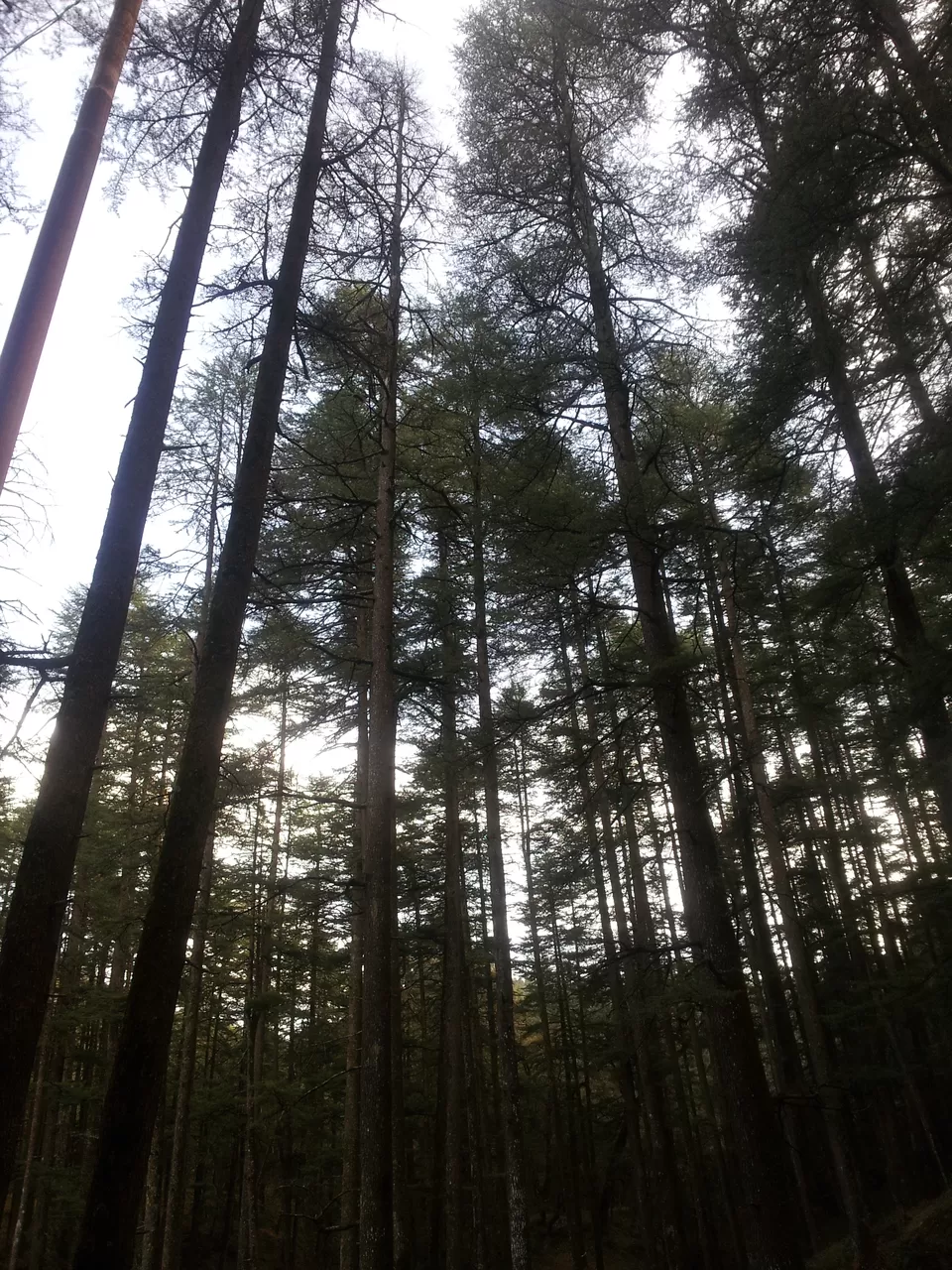 This is the last destination of our Lansdowne trip. We drove 38 Km from Lansdowne at an altitude 18000 meters to Tarkeshwar Mahadev temple. Surrounded with tall deodar trees, it reminded me of Yash Chopra's films. The tranquil atmosphere at at that place favors sages for meditation since many ages. The cold and freezing weather made us to shiver all the way during the trip. Knowing by adding the name of demon "Tarkeshwar" with Lord Shiva "Mahadev", Tarkeshwar Mahadev is a temple of deep faith and devotion to Lord Shiva. As per the legends, tarkasur was demon who meditated and worshiped Lord Shiva at this location for boon.The rocky path from the temple gate to the main temple(darshan sthan) through the deodar forest was most satisfying. After darshan, we found a small tea stall outside the temple and refreshed ourselves with a hot cup of tea and a plate of maggee. It is of the best place to visit around Lansdowne and our trip to Lord Shiva's temple was rejuvenating.
Next day, early in the morning we packed our bags, sat in our car, head filled with memories,waved goodbye to the beautiful city of Lansdowne, and drove back to Delhi. I recommend all to visit this unspoiled, serene and beautiful land of garhwals- Lansdowne once in your life time
Thank you