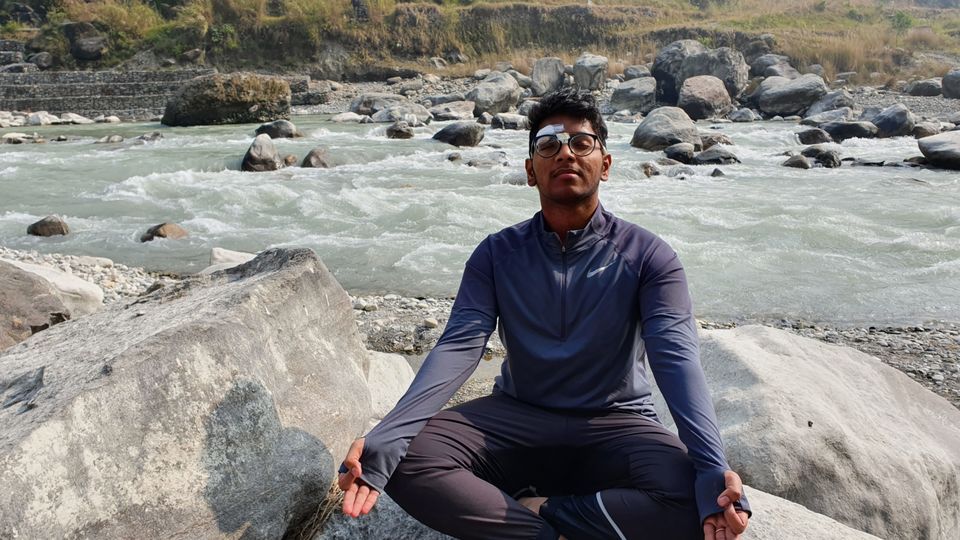 This day was very early and I started to Khatmandu domestic airport for flight to Pokhara ( which is a center for all the adventure sports and beautiful landscapes).
FYI : Pokhara flights are usually delayed as they're subjected to weather conditions.
You also have a flight to Everest Himalayas range from Khatmandu. (Khatmandu --> Mountain) which is a small flight with every seat being a window seat where you can enjoy the views of Himalayas.
I reached Pokhara by afternoon after 3 hours delay and checked in to " Swiss International Sarovar Suites". Which was pretty decent place for it's decent ambience and pool with projector. I started from hotel for lunch and planning adventures and we came along a Organizer group called "High Ground Adventures". They provided us with combos for Adventures with photo and video packages as well. I had a ride for 2 hours followed by WORLD'S STEEPEST AND FASTEST ZIP-LINER. You can even try their tower bungee and paragliding. I didn't try them as I had another plans to do them elsewhere. I reached back late evening to Pokhara and had dinner with beers at this lakeside cafe called "Thela Cafe" which had great food with economic prices. I reached back to hotel after a satisfying meal and roamed the roads of the Pokhara after them. I bumped into this place called "BUSY BEE", as it name suggests it's really happening and you gotta wait a while to get a seat there. You can even play snooker with strangers. I have even won a game against a couple from US. The best thing about this place is you get almost all types of brands of beers. I strolled back to hotel from here for goodnight sleep.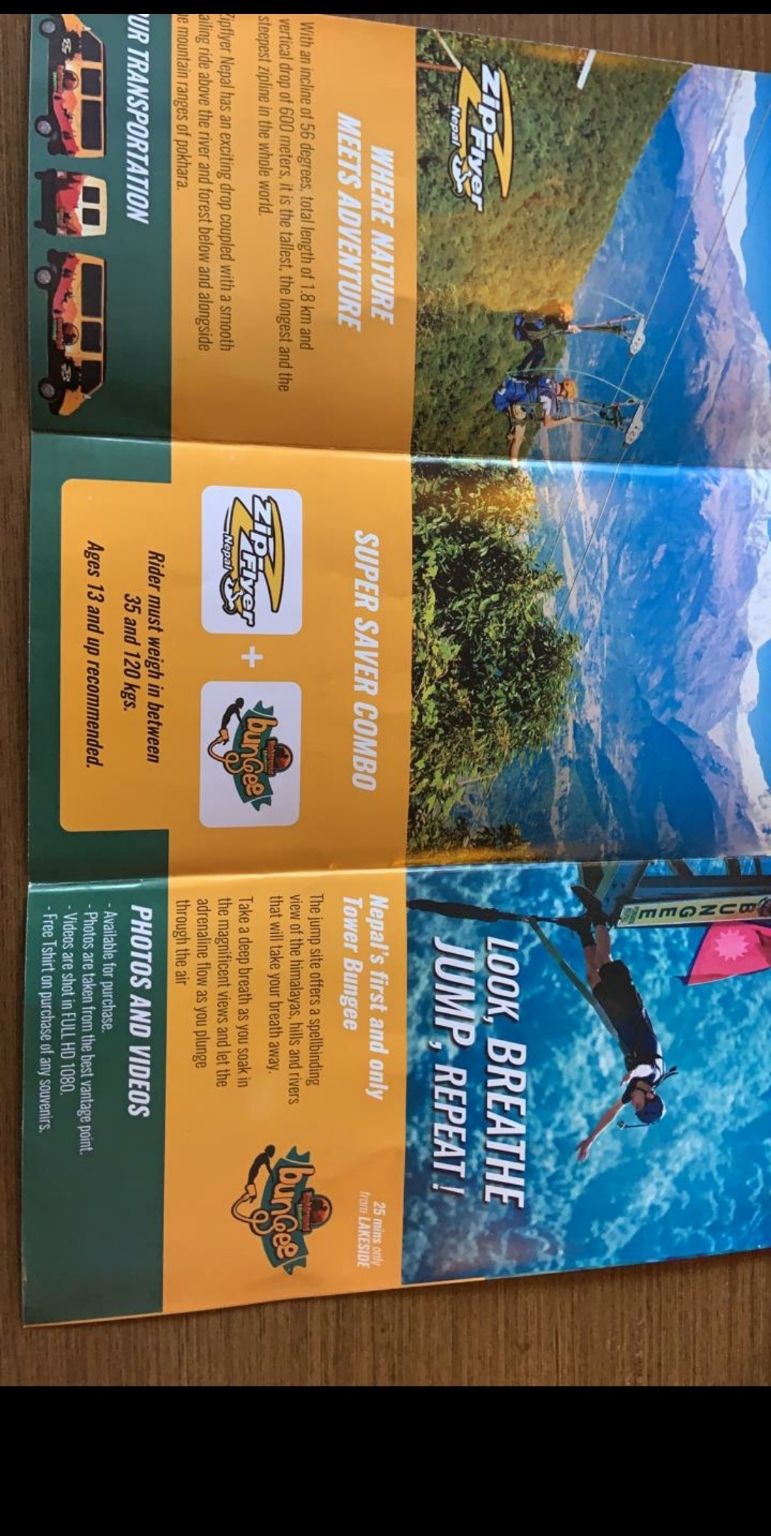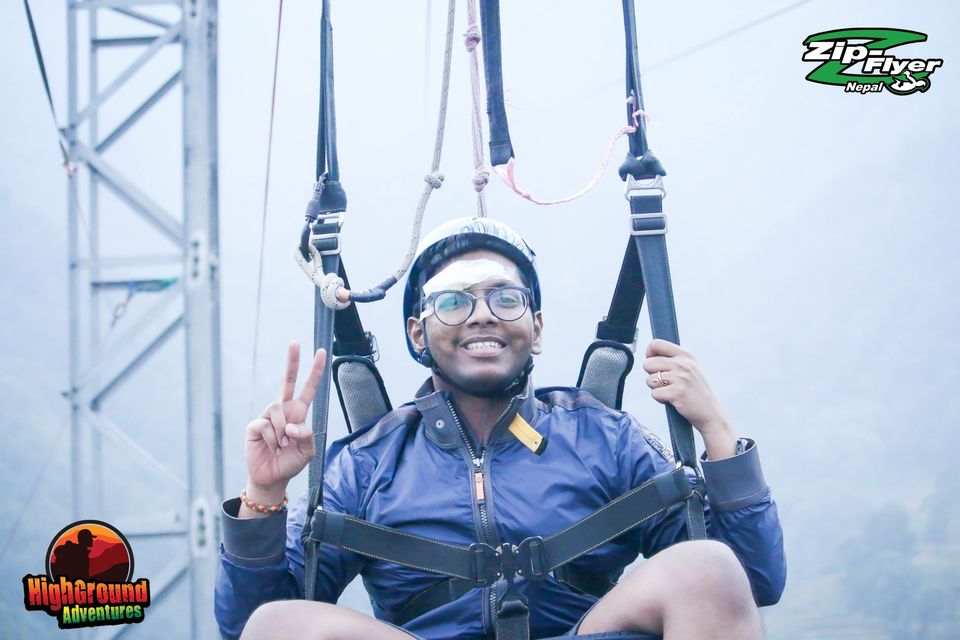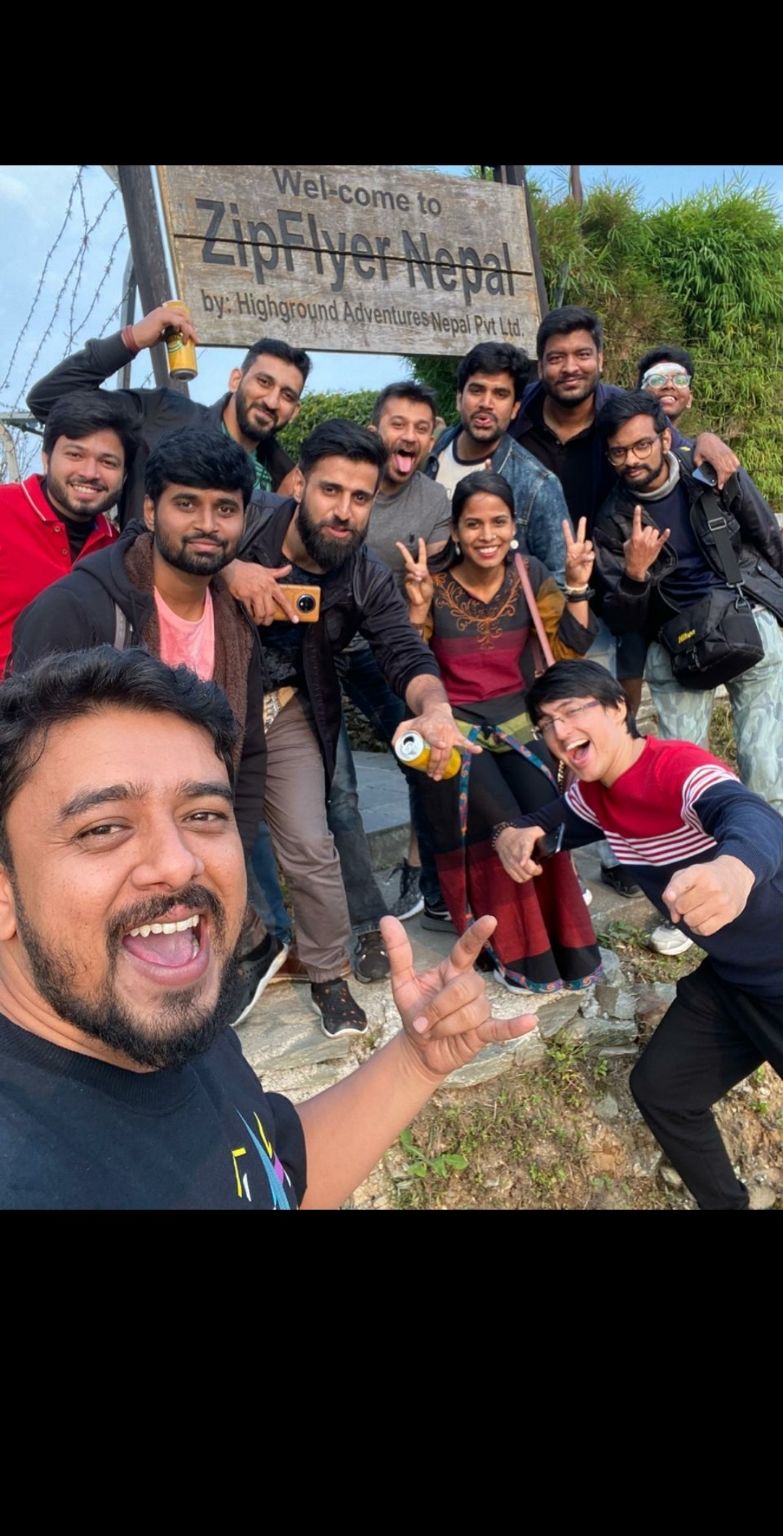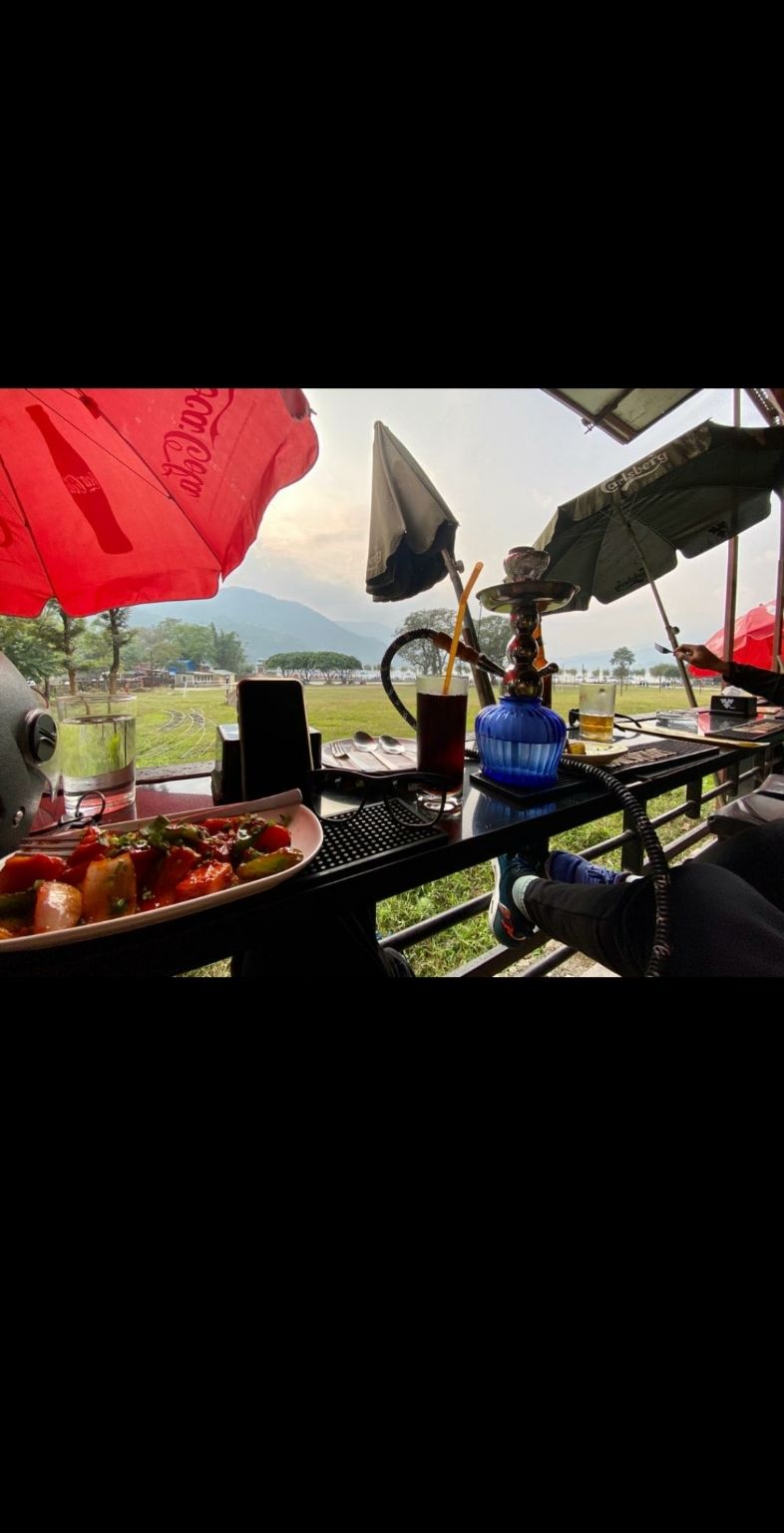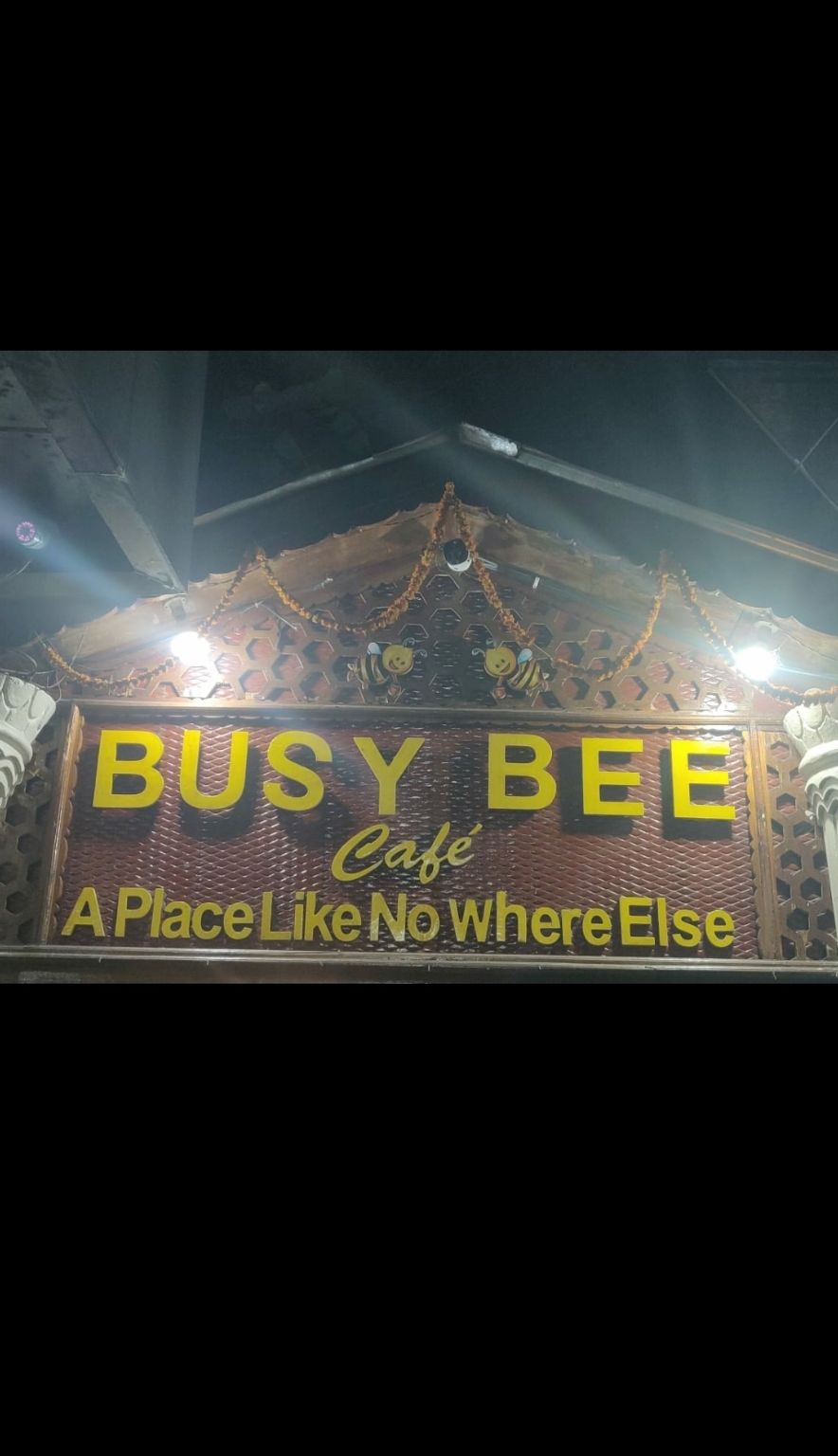 This was a adventurous day as well. I planned river rafting with a group of friends. We've coordinated with a Organizer company called "PADDLE NEPAL" for this water Adventures. We had to reach early to there office and we had a 2 hour ride again to Upper Seti River which is famous for it's rapids compared to Trishul river rafting of Khatmandu. It takes approximately 1-2 hours of time depends on your team coordination and rapids. Once we reached the start place we were given required gear for the rafting and it will be a team of 6 with a guide and two kayaks following for safety. We had a great start and paddled crazily and even the guides were fun. He deliberately gave us some wrong signals at some places to throw us off and make us attentive. In the middle of the flow. We had to stop as the rapids were very high and there were lot of underground rocks which would affect the raft. Our group had to hike onto a small Hill and do a cliff jump of 20 ft back into water before we start rafting. It was crazy fun. We all did the "Cliff Jump" and started rafting again to reach the end. We were even provided lunch by those group itself. Once we were done, we headed back to their office which was near hotel. You'll be needing a hot shower after that rafting and please pack some warm clothes to wear post rafting event. We later started roaming to the lakeside Pokhara where we have many restaurants with local cuisines and also small joints which give you grilled and fried meat options which are crazily tasty. I finalized a place and had Nepali Thali at "Bamboo Bar" which had a great view of Lake during Sunset. We later had barbequed pork,beef and chicken at this local joint nearby and headed back to streets of Pokhara again. There are lot of bars with live music and streets here are famous for shopping. You can buy yourself jute bags, hemp bags, souvenirs, kukuri( Nepali traditional knife), ponchos, pashima sweaters, Cashmere sweaters etc... I headed back to hotel for sleep as soon as I shopped some souvenirs and a hemp messenger bag after chilling a while at busy bee cafe.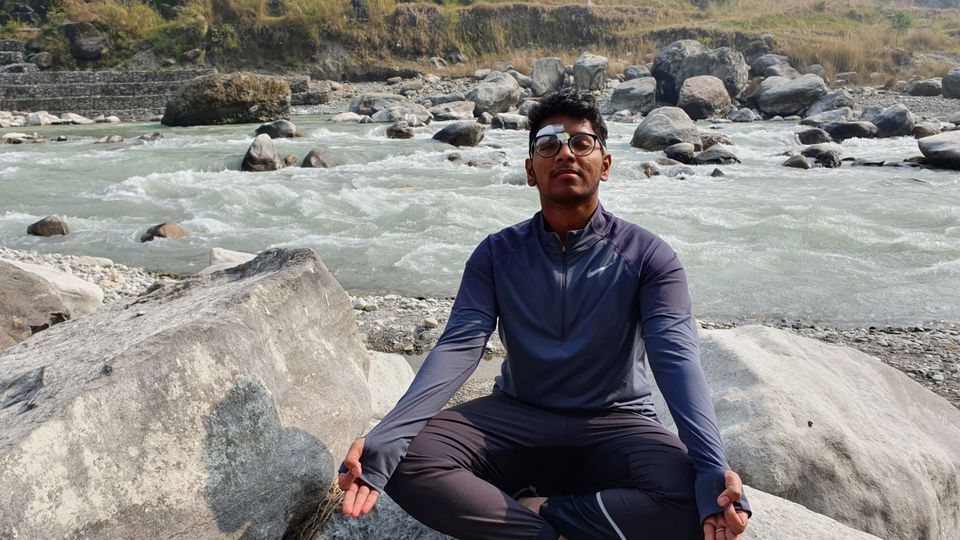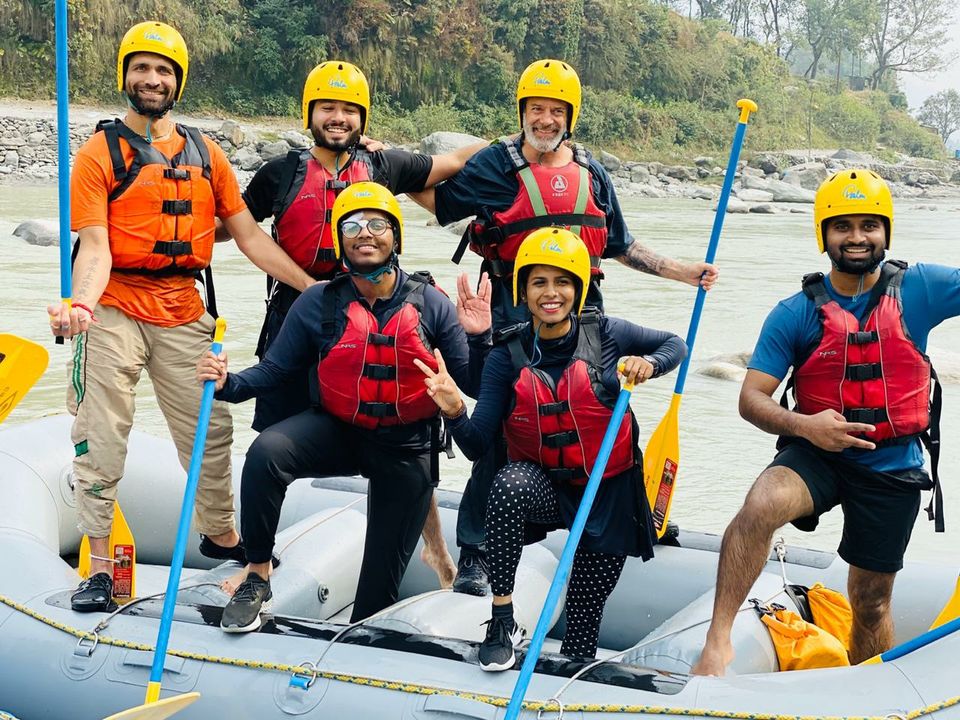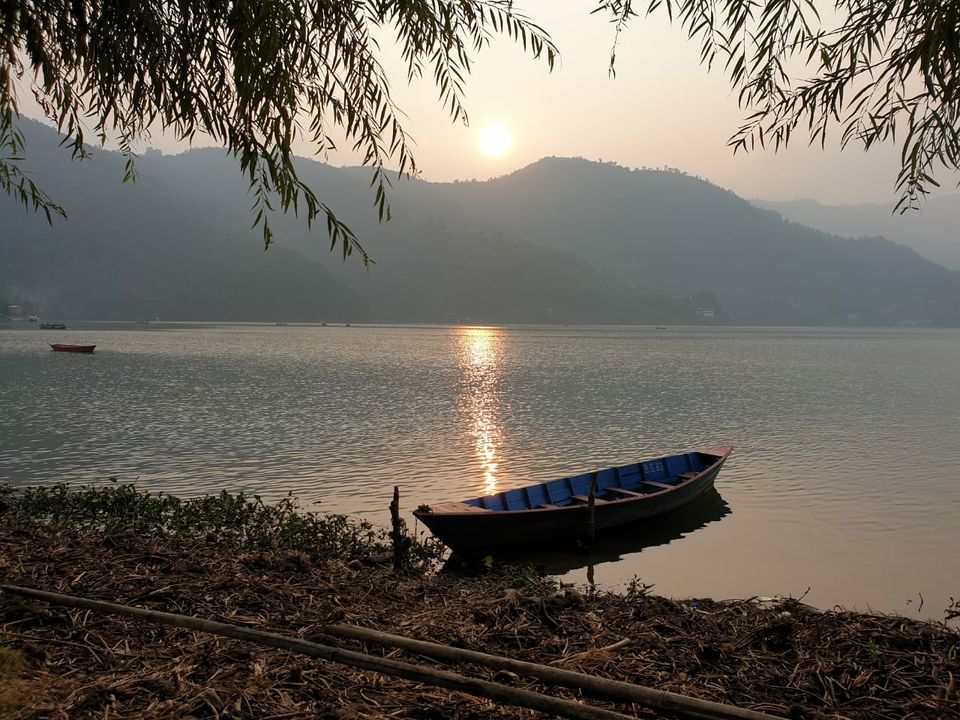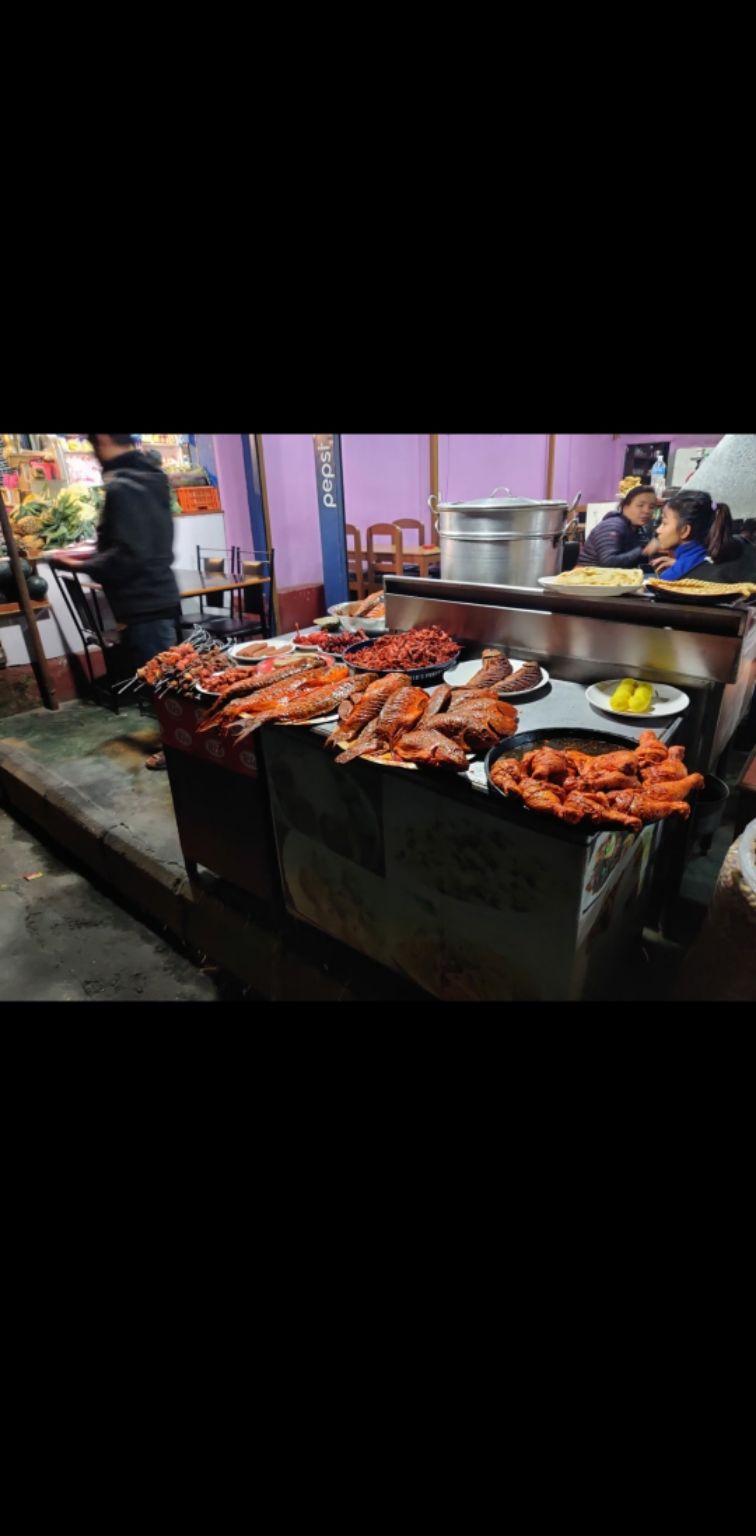 This day was early as well as I planned a "Canyoning trip" today. Canyoning consists of Abseiling, Free sliding and Rope-sliding into waterfalls. We coordinated with Paddle Nepal again for this adventure. We started early @7 AM in the morning as it was 3 hour ride to reach the waterfall. It was at JAL BHIRE, the most famous canyoning allover the world. Once we reached there we took all the required gear and wore wet-suits with jackets and vests and trekked a bit to reach the top of hill from where we start Abseiling back to ground . We started with 20 mts Waterfall- Abseiling and followed by some rope slides which were of different heights and depths. We have done this over 5 different waterfalls and almost reached bottom, where we had a free-slide which was such a fun which we did multiple times. Post the adventure we had great lunch provided by them which was local Nepali Thali. It was great , we started our ride back to hotel where we all dozed off because of tiredness. We had to rest for a while at hotel and started back on to the roads of Pokhara for evening. We found this bar where they had rock music playing all the time, "PARADISO BAR" which we later found out to be highest rated(Zomato) in Pokhara region where had a couple of apple-ciders while playing snooker and listening to Rock music. We later rolled back to Hotel as we have planned watching Liverpool vs Man City that day.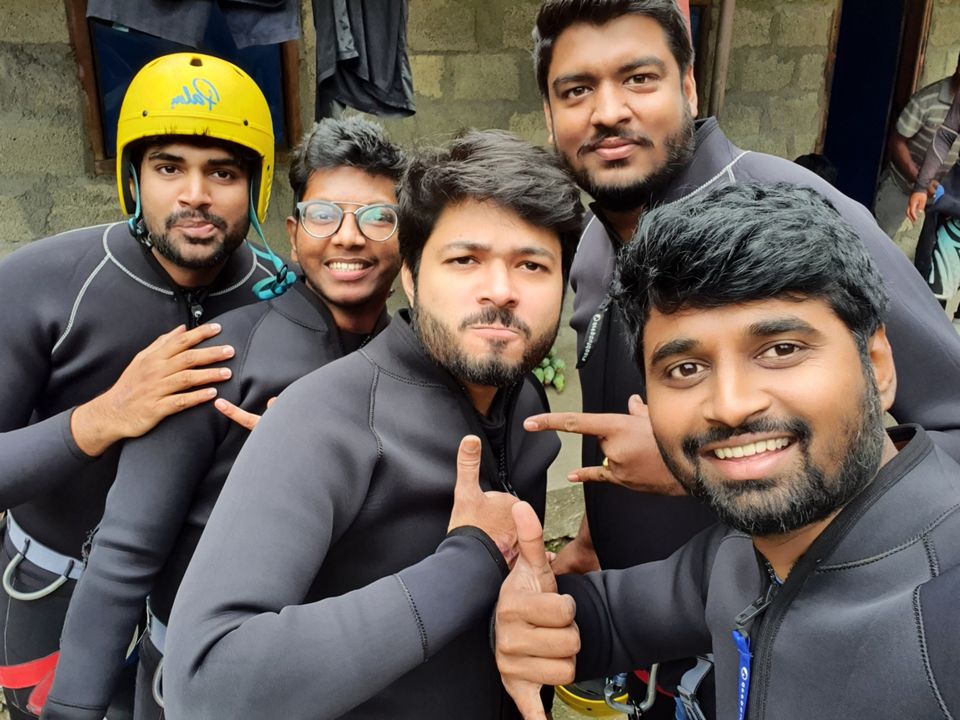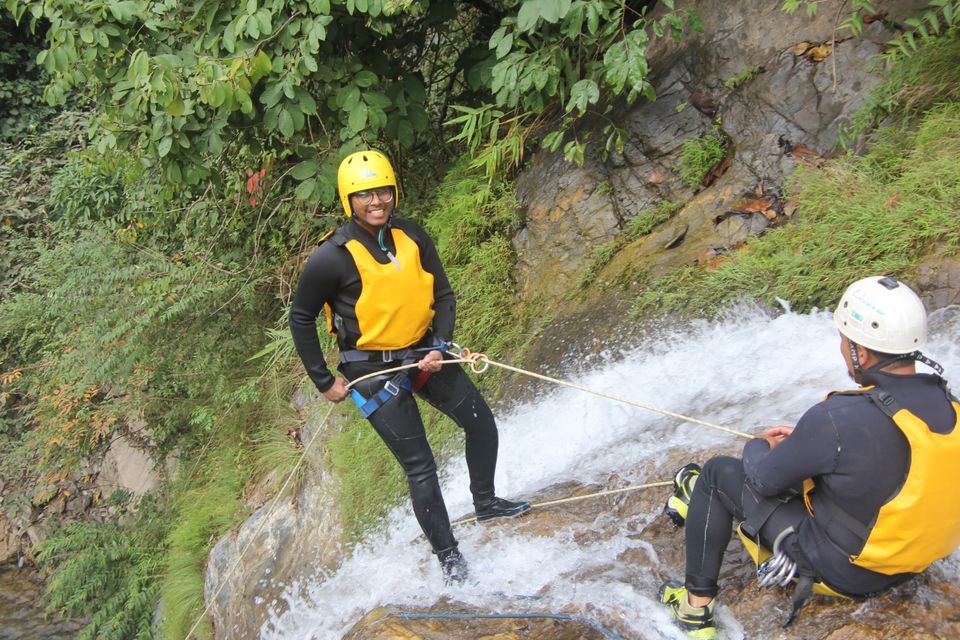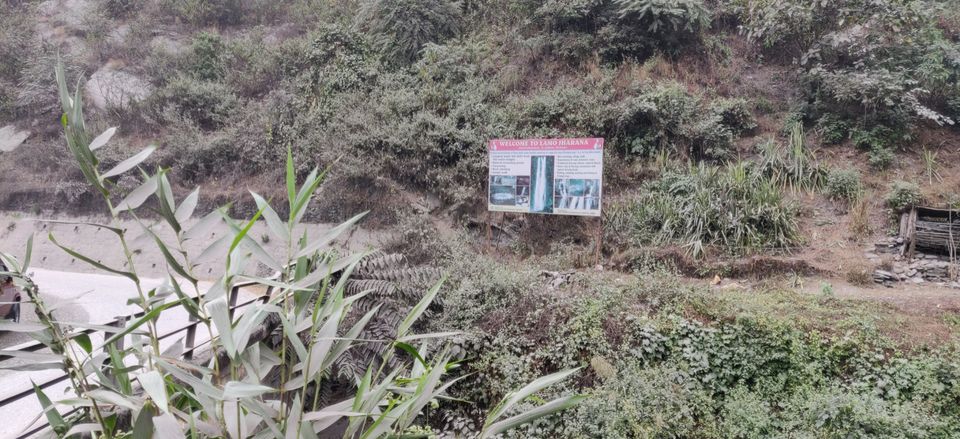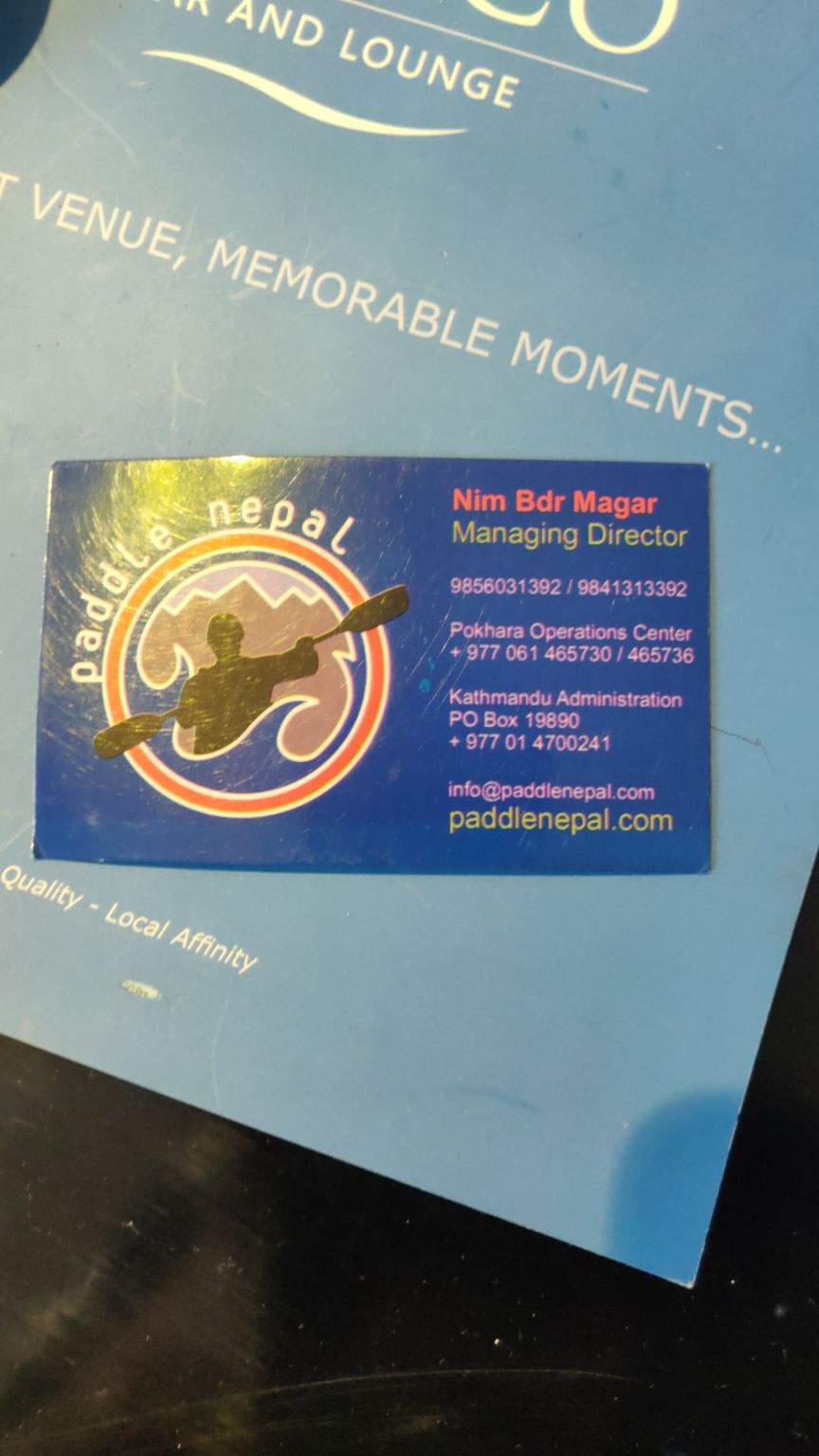 This day was Cherry on the Top of this Trip.
Today's adventure was Skydiving. We started our ride from hotel to Drop Zone which was an hour away. We had to fill consent forms and our details for the adventure and post that we will have our names lined up on a board and will be categorized based on your weight to the respective crew. We started waiting for our turns. Once I got my turn it was Russian crew along with me for Skydiving. It was tandem, along with a camera woman. I have been given instructions before about the free-fall and my body positions. Once I got into helicopter, we started flying 15000 ft above ground where we had an amazing free-fall which lasted 10-15 sec followed by paragliding to the drop zone. We had such a great view from above, all the 7 mountains of Annapurna Range along with fishtail mountain. I was speechless for a while after the Sky-diving. I just had to walk at peace. I walked towards a hanging bridge nearby and walked all the way from bridge to opposite side of our drop zone and came back the whole way. We later had lunch there at the Drop Zone and had to wait for other folks to complete their dives as well to get back to hotel as it was a Pooled bus ride. We reached back to hotel, got ready and went back to lakeside for dinner and slept as we had a early day next day which was trip back to Khatmandu to our base stations and our trip was over.
This was solely an adventure-trip and bear with my photos as I met with and accident and got 8 stitches and broken spectacles, which I wanted to name this trip but didn't want you guys to be afraid of it. You still have "The Last Resort" of Khatmandu where you have 200 ft bungee along with a swing. Which I missed and will be planning soon.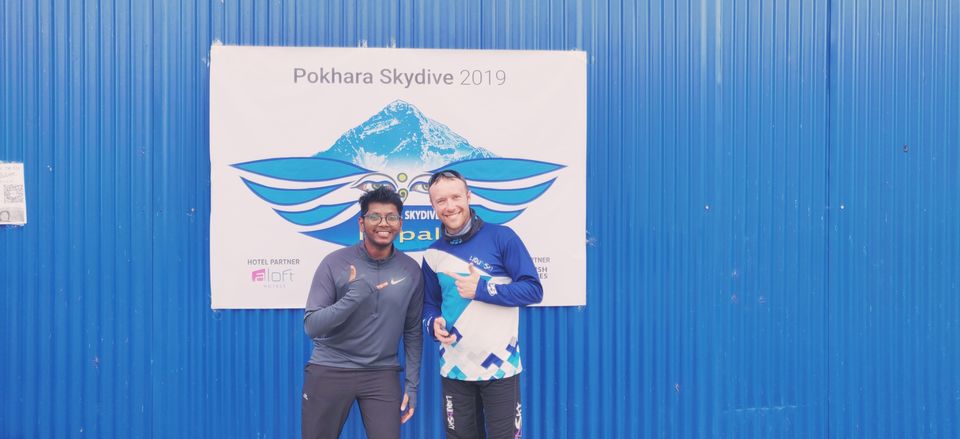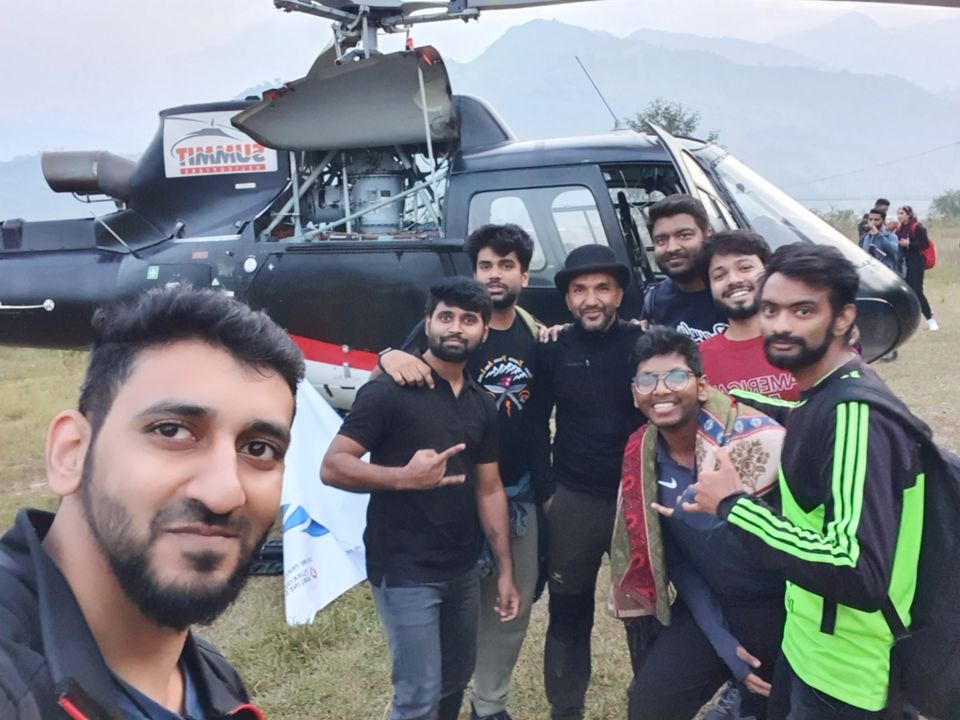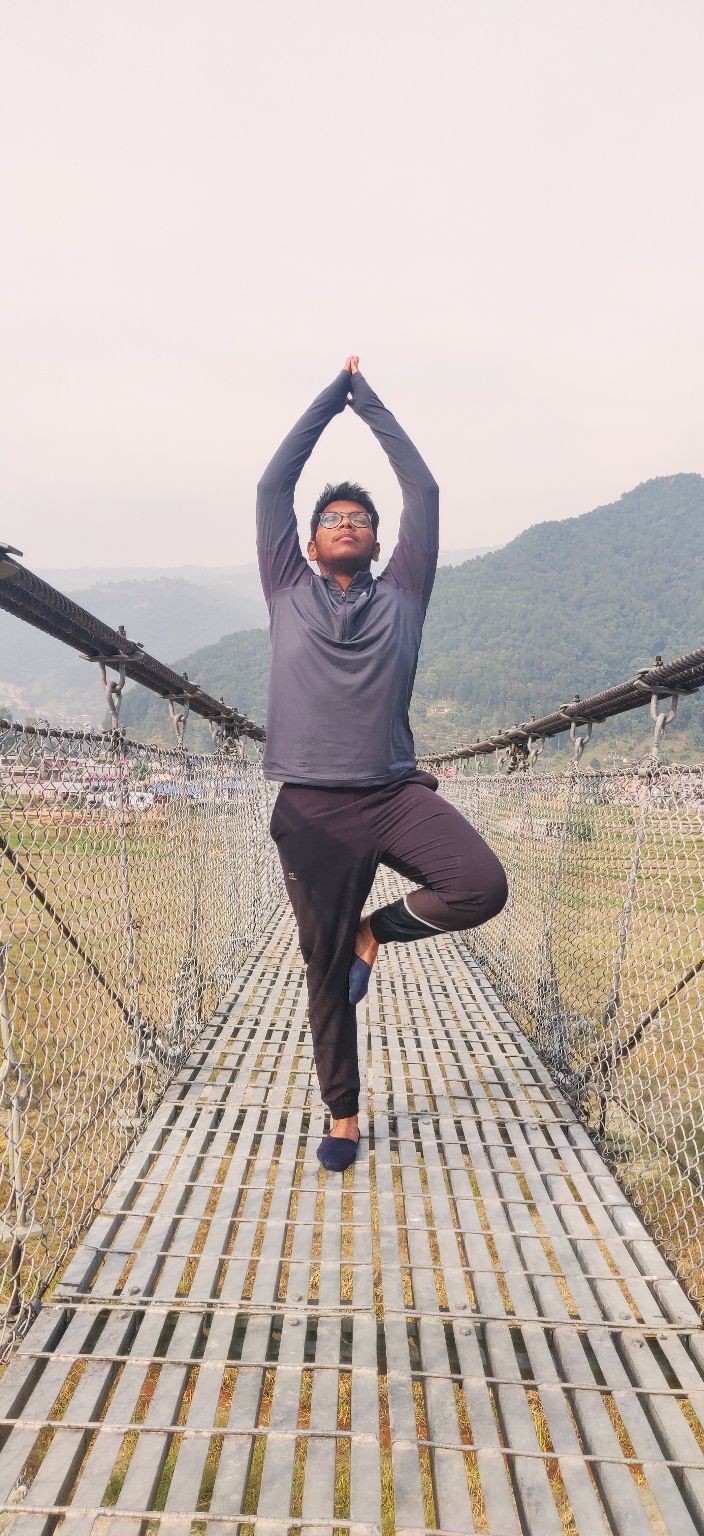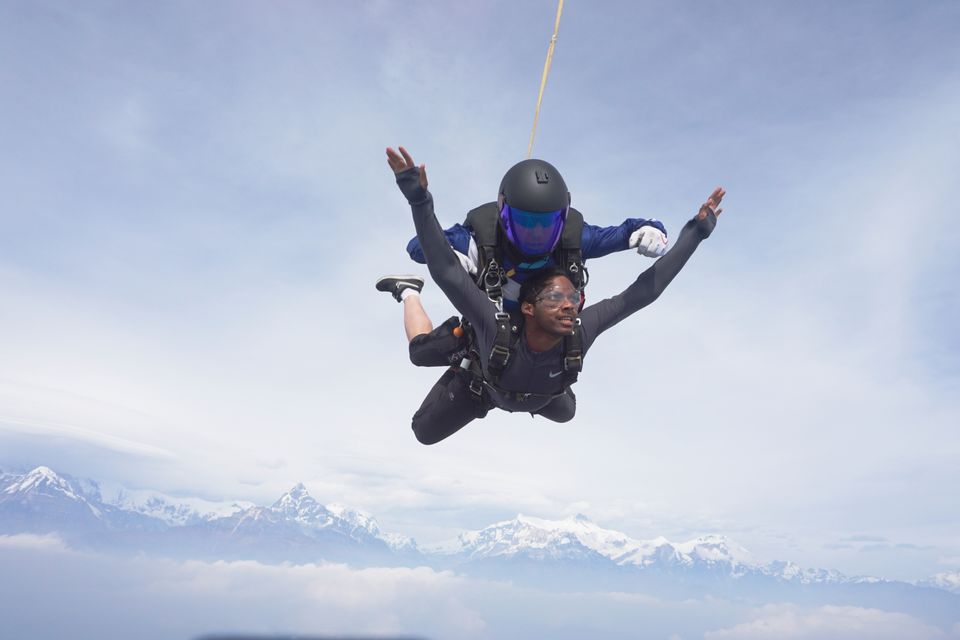 This was solely an adventure-trip and a Solo trip. I have boarded a flight from Delhi to Khatmandu this day and reached ALOFT KHATMANDU. It was such a nice stay and ambience were great. We had great time there, book a room with a good view. For dinner you can try many nearby places. It is a heaven to meat-lovers. You get fish, pork, beef, chicken almost everywhere. You gotta try there Nepali Thali and they serve you sheesha almost everywhere. Have food with sheesha and a beer which is served almost everywhere.