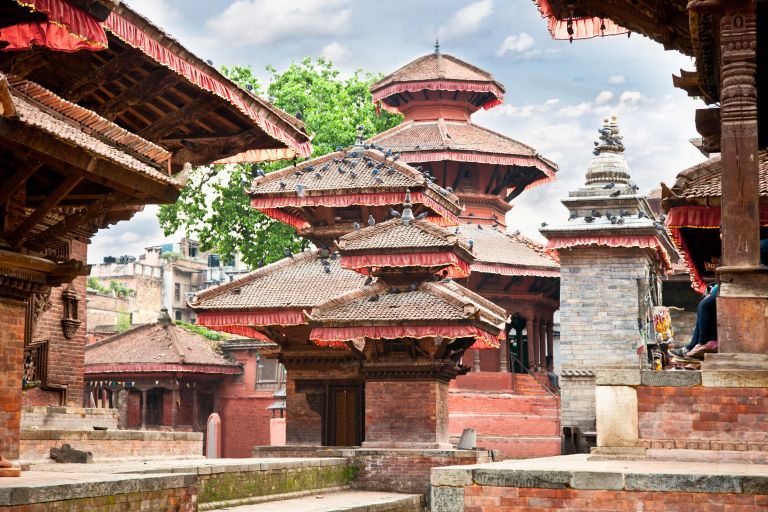 After completing my first year of studies, I decided to unwind and relax by taking a trip through one of the most diverse and richly cultured countries in Asia: Nepal. I spent two months in this beautiful country traveling from one amazing area to another. There were so many sights to see, foods to eat, and fun activities to try; I only experienced a fraction of them, but it was an incredible experience all the same. In this article, I will share the story of my travels and adventures with you and hopefully help you in any future travel plans that you make to visit this little gem wedged between India and China.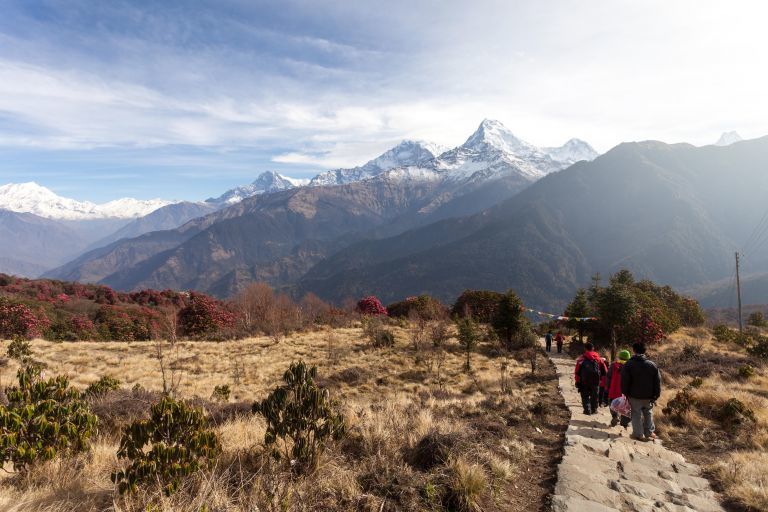 People
The first thing I noticed about Nepal was its people. Kind and friendly, ready to help someone in need. This may be a cliche statement you hear from most travelers regarding the country they traveled to. However, I'm saying so because of what I've witnessed between the citizens themselves, rather than how they treated me as a visitor. Little things I have witnessed among the people makes me believe that the Nepali people truly are a wonderful bunch. It is shown in the way bus conductors and passengers alike keep the bus waiting for that last passenger who is lagging behind. It is evident in how a motorist smiles and waves off a kid who runs onto the street after his ball. The people are like a hot bowl of soup on a rainy day; always warm and soothing. Conversations strike up as naturally as if you have known each other for years. All the people I met during my trip made me feel at home and made my journey an unforgettable one.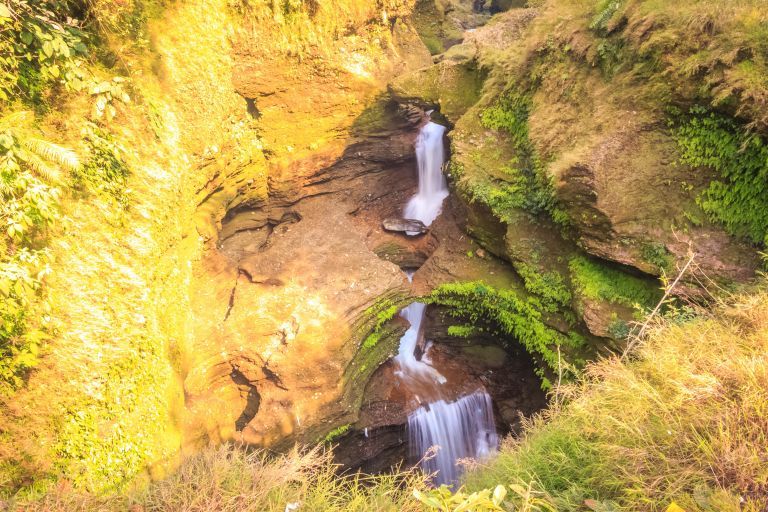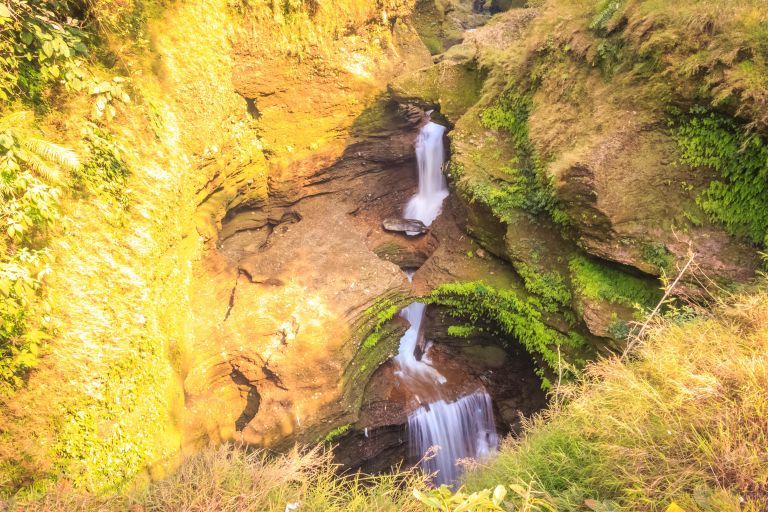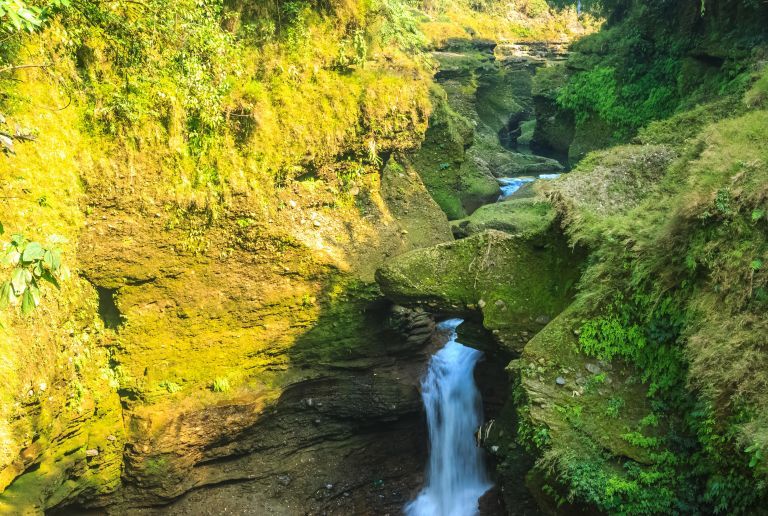 Places
The first place I visited in Nepal was the Sauraha village in the district of Chitwan. It is an amazingly serene and peaceful place, where the people live life at their own pace. Although temperatures were high during the day, and the nights were stuffy inside, it was a great area to see some of the wildlife present in the region, such as the one-horned rhino and also the elephants. I also got to attend the cultural show and experience some of the ritualistic dances of the Nepali people.
Another notable place I travelled to was Lumbini, the birthplace of Gautama Buddha, whose teachings founded Buddhism. His home palace, now a world heritage site, is also a site of pilgrimage for the followers of Buddhism and because of that, the place is usually crowded with people. If you are into history, this is definitely a place to check out during your trip. You can also check out Buddhist temples built in the area by different countries such as China, South Korea and Germany.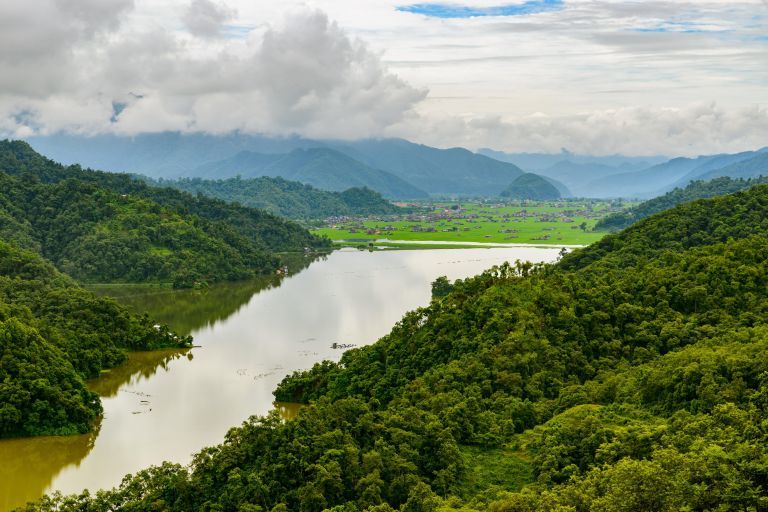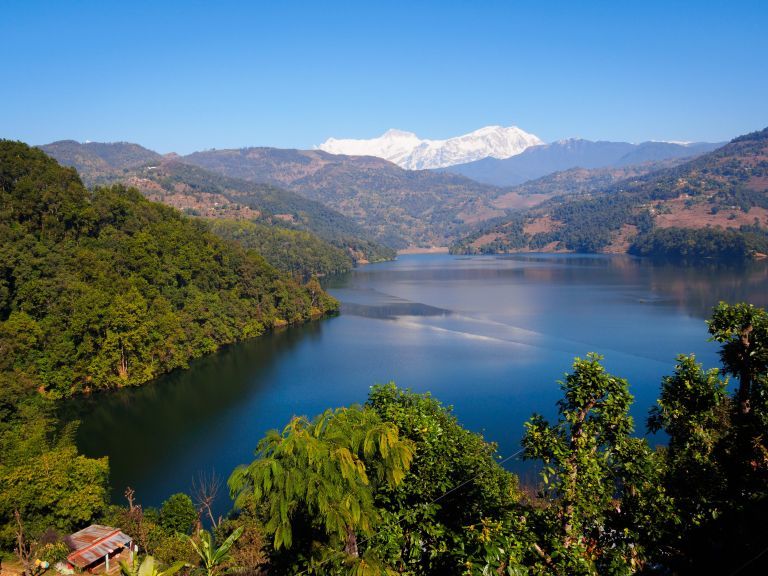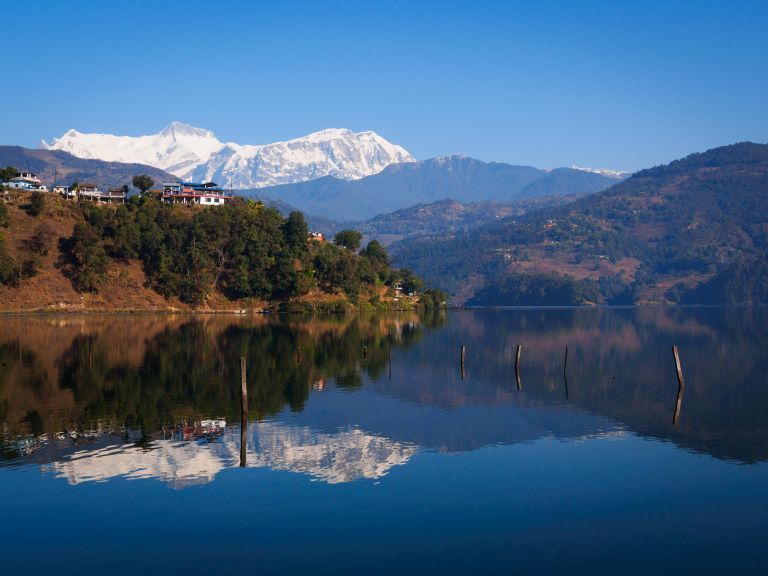 The capital city of Kathmandu was where I spent most of my time, and it made for a great chapter in my journey. I visited some of the renown sites in the city, and roamed through the different districts and squares. The city is usually very dusty, so make sure to grab a mask from a pharmacy. There were also some great markets such as the Darbur Market Square, where you can buy some artistic souvenirs to take back with you. Another great area in Kathmandu was the district of Thamel, where the lights are always shining and the music is always pumping. Unlike most other districts, Thamel is very vibrant and hectic throughout the day. If you want to have a good time, Thamel is definitely the place to go.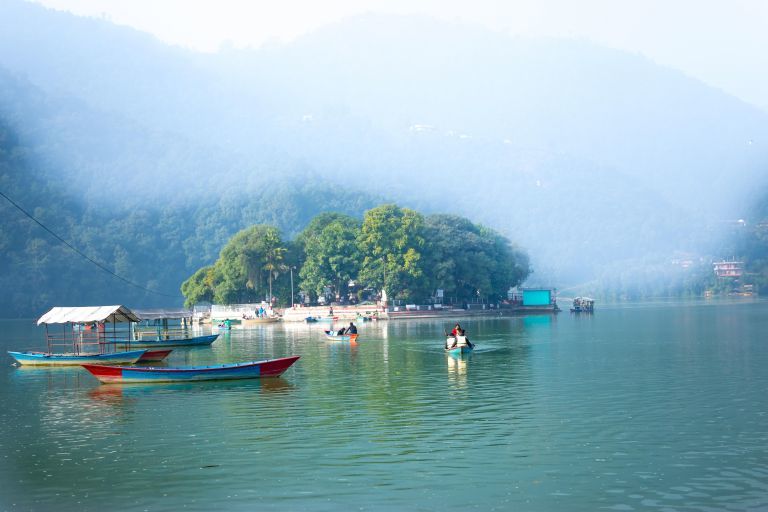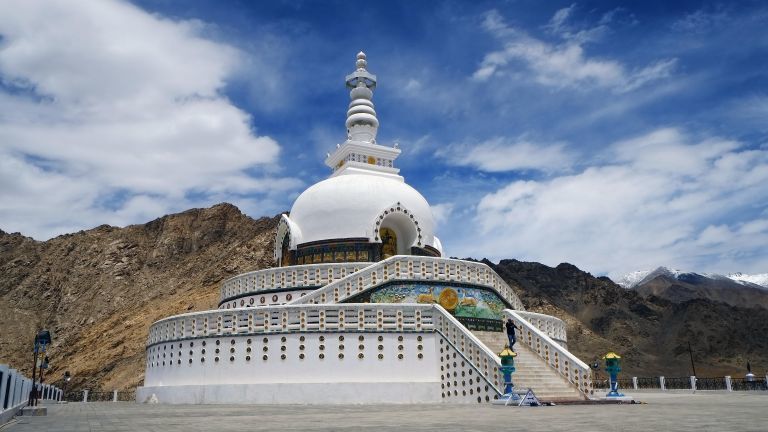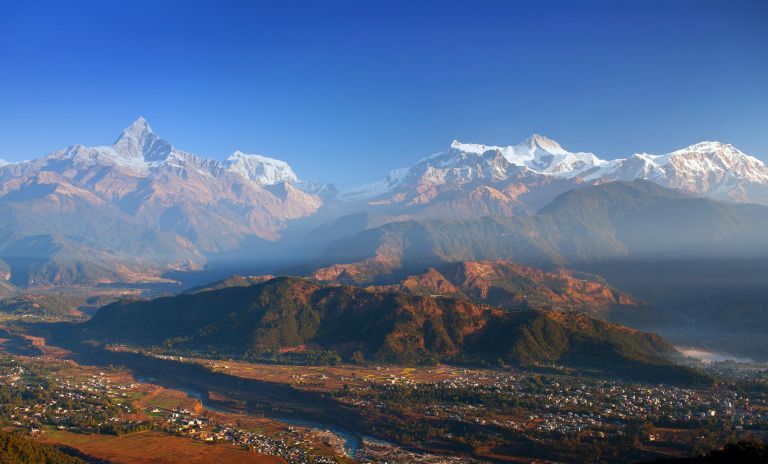 Out of all the places I've been to within Nepal, Pokhara is undoubtedly the best place to be. I spent only three days in Pokhara, but I couldn't get enough of the atmosphere. The place has great ambience, and there are a lot of fun things to try out. I've gone paragliding as well as boating in Fewa lake, but you can also go rafting, kayaking, zip flying and paramotoring. Some of the nearby hills also provide a great view of sunrises early in the morning, and you can also visit the Peace Pagoda which is situated on Ananda hill, overlooking Fewa lake.
One of the things I regret not doing while in Nepal is to go trekking around the famed Annapurna circuit and get a glimpse of Mount Everest; I didn't arrive prepared for such an adventure, and I would have required deeper pockets than I initially came with. So if you're thinking of visiting the country, make sure you arrive planned and prepared to trek!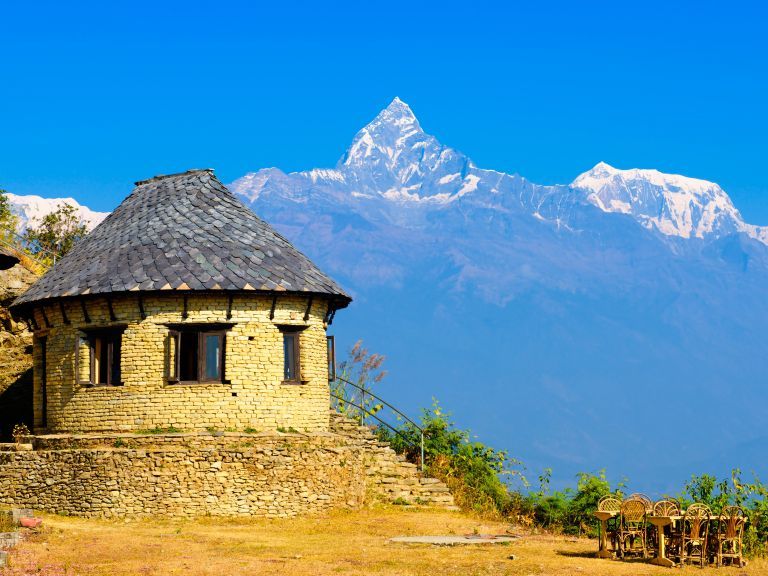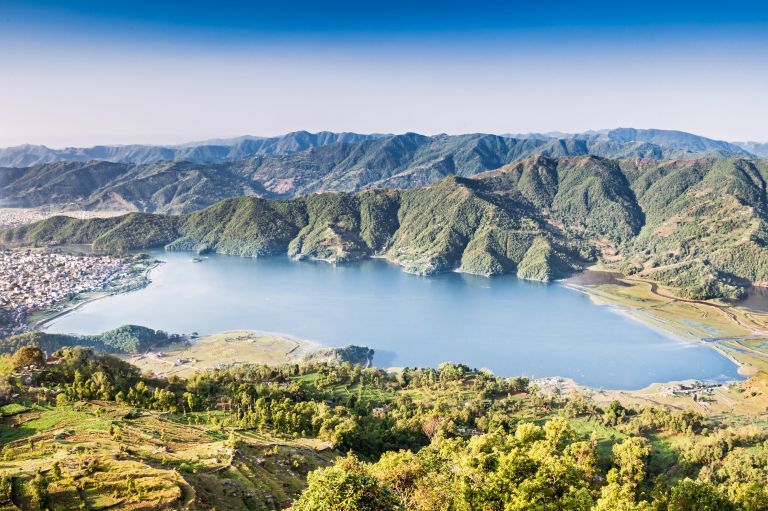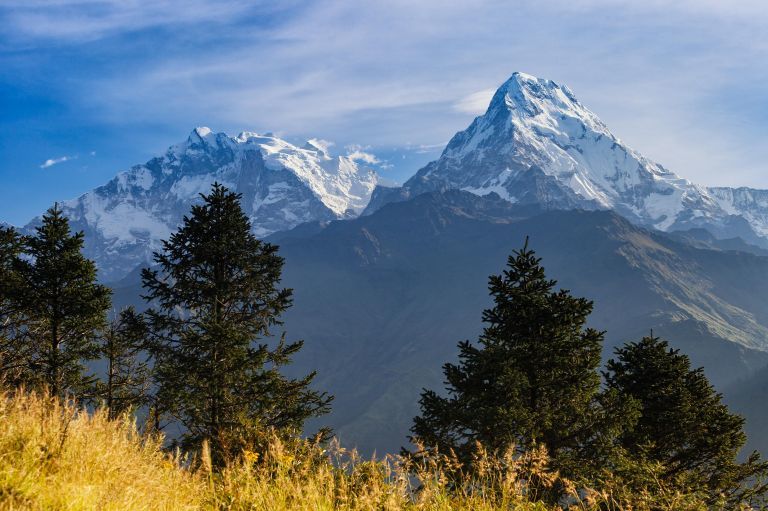 Transport
The main mode of transportation between and the provinces and districts is a scheduled network of buses. However, there are a few domestic airports scattered throughout the country. Although buses are preferred, the hilly and mountainous areas pose hazards for travellers during bad weather; landslides and other accidents are frequent in these areas.
Bus companies also operate within cities, providing cheap rates for passengers. The easiest and most efficient way to move around is by microbus, which are vans that transport about fifteen people at a time. They travel in a fifteen to thirty minute circuit around a number of blocks.
Food
Food certainly tells a great deal about the culture of a people, and this is why trying out the food of a place is always exciting to me. As I mostly stayed stayed with locals, I was eating traditional homemade food, in Nepali style. Similar to Indian cuisine, Nepali meals consist of rice along with a variety of side dishes including dhal, vegetables, salads and pickles. Nepali cuisine was a little bit on the plain side to my taste buds, but that is only because of my upbringing with lots of savory and spicy food. However, the ingredients were organic and fresh, and made for great meals. I also got to try out some interesting dishes, including one consisting of rice, ripe mangoes and curd, which tasted fantastic.
Nepal also had a great street food culture, and I got to try out many such dishes in Kathmandu and Pokhara. Some of the memorable foods include Chatamari (a Nepali style of pizza), Choila (fried buff meat with beaten rice) and Thupka (noodle soup). However, nothing beats the great momo, the king of Nepali street food. They are little steamed pockets of meat and veggies, and they make for great tasting snacks.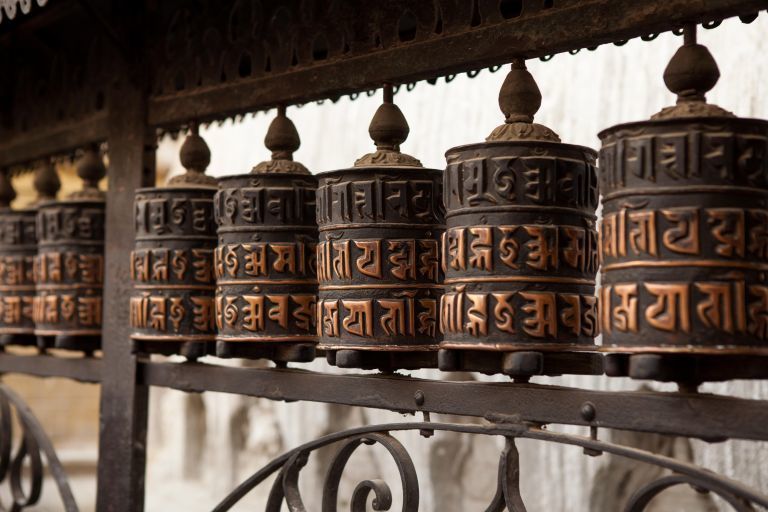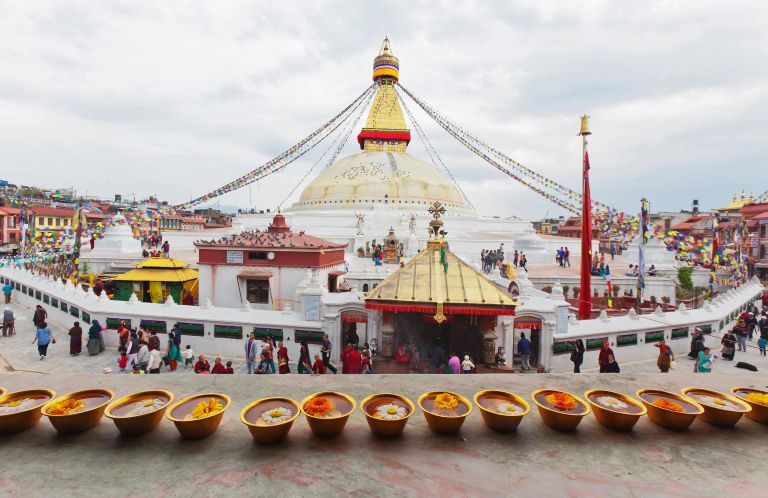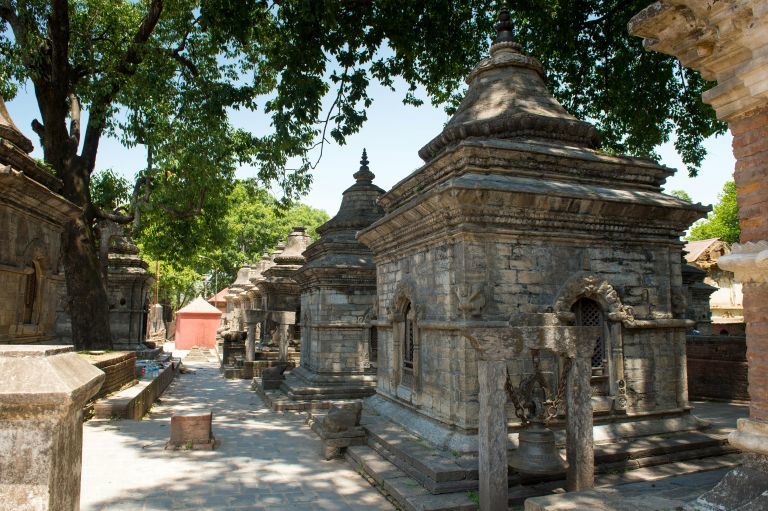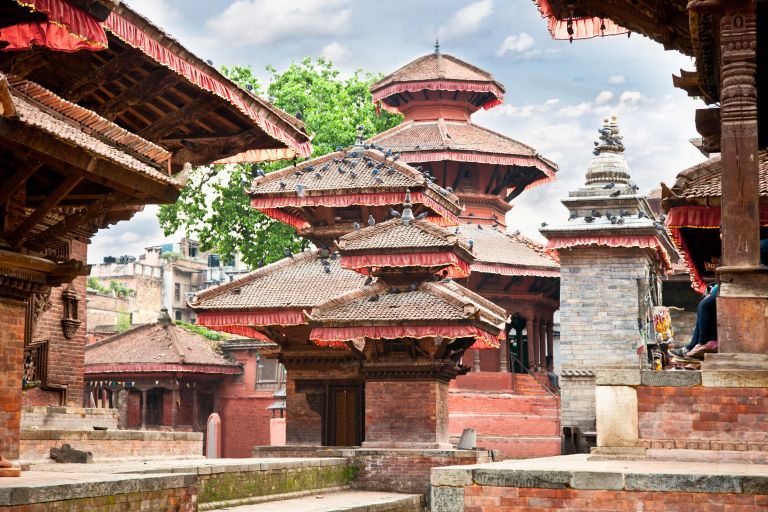 Budget
Nepal is a very affordable destination to travel to, and my expenditure is proof of that. I travelled through the country for about two months, and spent a little over 500 US Dollars. However, I mostly stayed with my local friends, thereby saving greatly on food and accommodation. Even considering accommodation and food, it would have cost an additional 600 dollars, which is still pretty cheap for two whole months of travelling. Accommodation around Nepal is inexpensive, mostly ranging from about 500 to 1500 Nepali Rupees per night per person. During my stay in Kathmandu, I stayed at a great hostel for two weeks, for 300 Rupees per night, which is a great deal. If you do your homework in advance, you can save a lot of money while travelling through the country.
To sum up, Nepal is a fantastic place for low budget, solo travelers like myself. Whether you are looking to relax and unwind in the wildness and serenity of nature, or for an exciting new adventure, Nepal has a variety of options to offer. Nepal is beautiful in so many ways, and it will surely mesmerize you as it did me. If you like the sound of that, you might want to book a flight to Kathmandu. Happy travels!