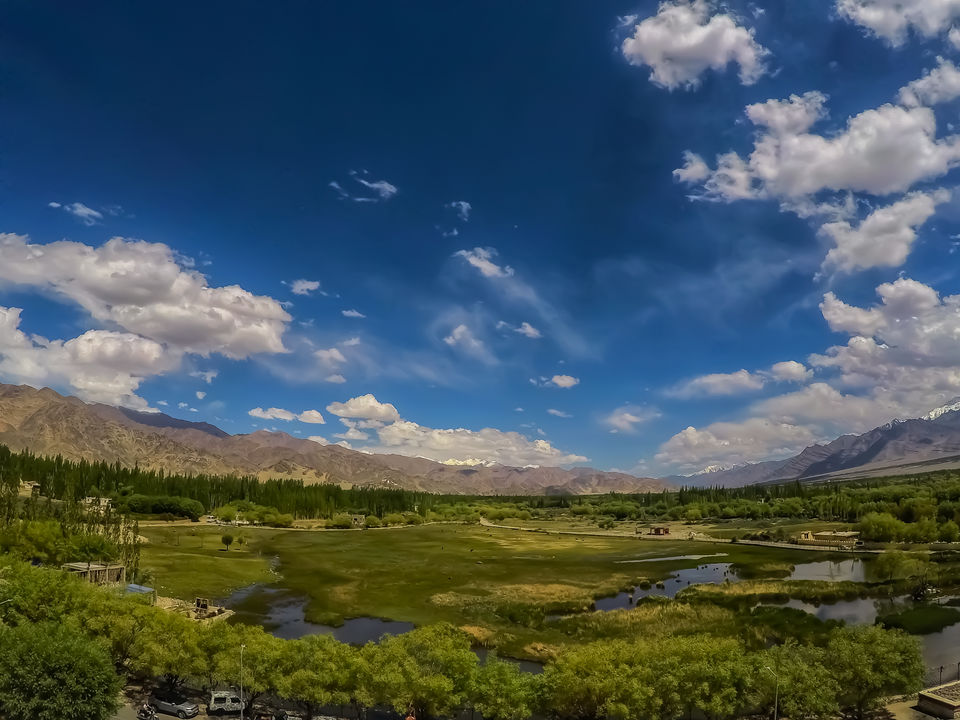 Breathtaking Landscapes, Treacherous roads, High Altitude passes and a full package of adventure, Ladakh is rightly a place of eternal adrenaline rush. The sensational Manali - Leh highway, bike rides and a cup of tea in the mountains, do I need to mention more?
Ladakh, a surreal region where majestic brown peak pierces through the blue skies creating dramatic magic for the eyes to feast on. There are plenty of things you can experience in Ladakh. The sand dunes of Nubra Valley and of course the most famous Pangong Tso. But how can someone miss out on the beautiful town of Leh?
Leh, the major town of Ladakh is situated at an altitude of 3,500 m. You can find everything you need, from souvenirs to traditional dresses, from restaurants to coffee shops. Even if you have a handful of days to explore Ladakh, a day out to explore places in and around Leh is worth it!
Here is a day out plan to explore places in and around Leh.
1. Breakfast in Leh Market
Leh Market is the most happening place of Leh. You can find shops of all types, locals chatting and hanging out, tourists hopping from one shop to another. To start your perfect day, have breakfast in any place in Leh Market. If you're willing to have Pranthas, head to Punjabi Tadka Near Leh Market. Craving for an amazing cup of coffee? Cafe Lehvenda is the best place in town. And who would mind a cheesecake even in breakfast? Head to Leh Cafe for their delicious Apricot Cheesecake.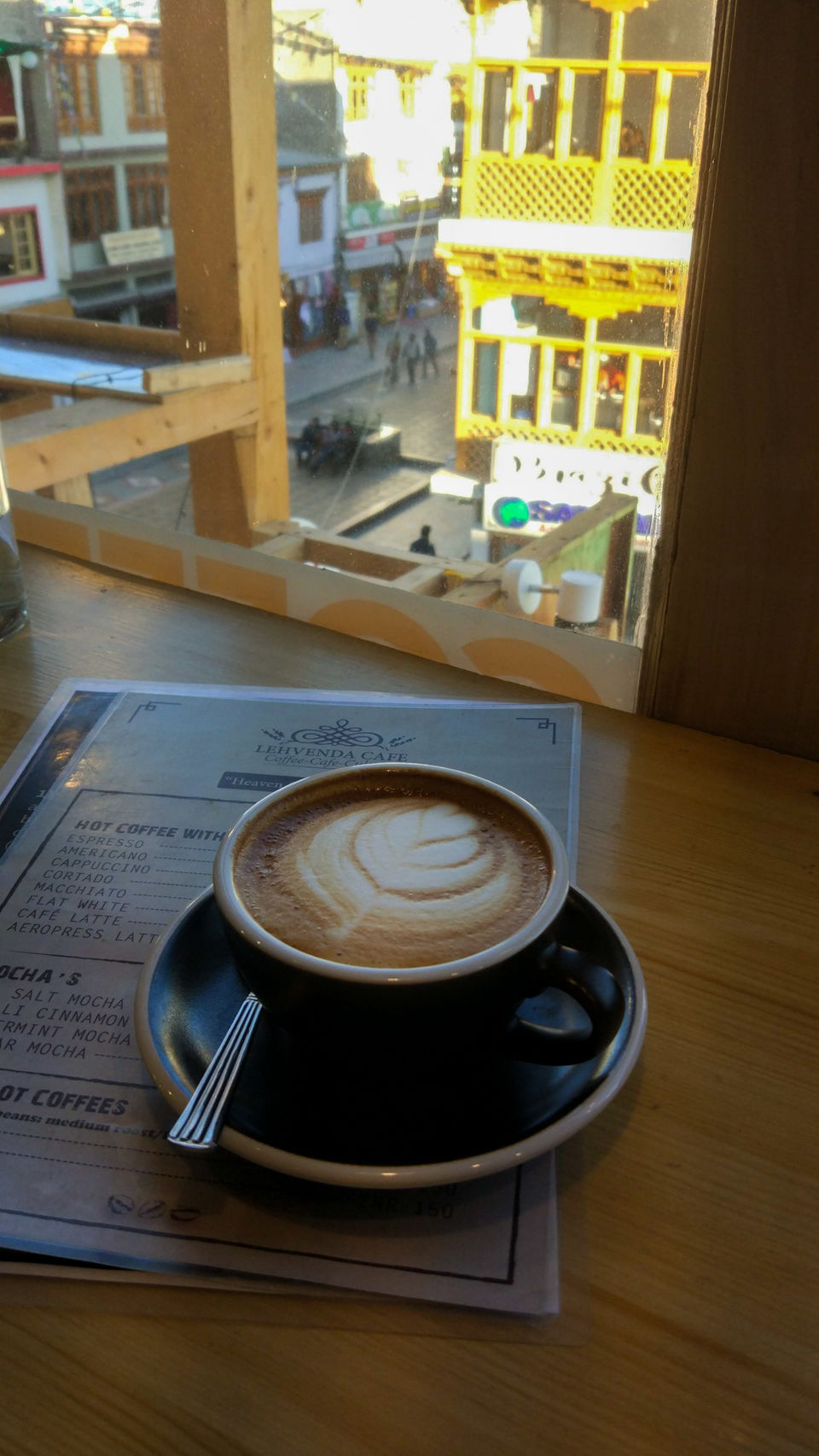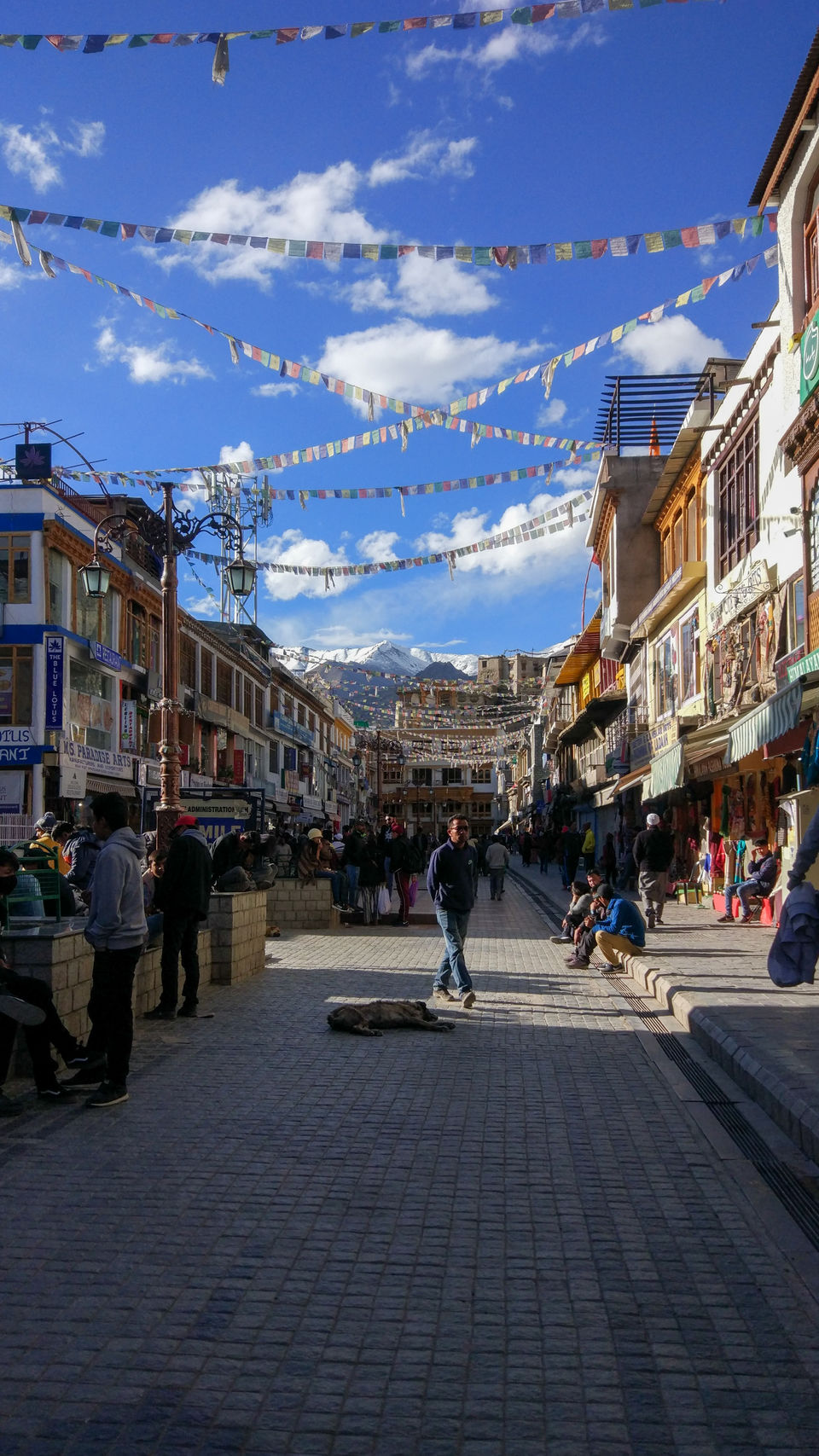 2. A drive to Thiksey
One of the most photographed monasteries in the region of Ladakh, Thiksey Monastery is undoubtedly mystical. Situated 20 km from Leh, atop a hill, it gives an impression of a kingdom. Beautiful wall painting, astonishingly crafted statue of Buddha and the amazing views from the top of the monastery is something to look out for.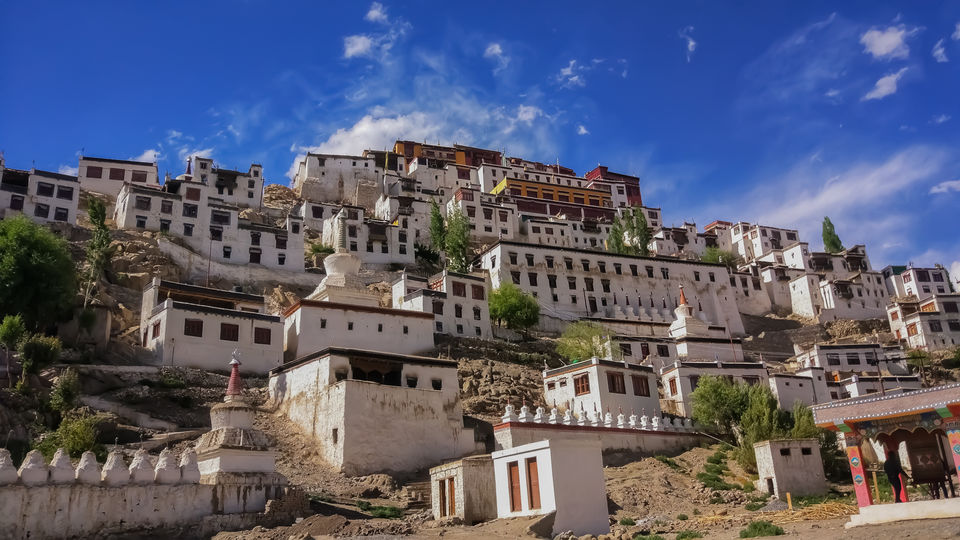 3. The beautiful road till Stok Village
Taking a turn back towards Leh and turning on the first left, you would be driving on the stok-chuchot road. A road less travelled by tourists, the bewildering views would leave you awestruck. A 16 km drive from Thiksey, Stok Monastery is a perfect place to catch the view of Leh from the other side. Stok Palace is yet another majestic attraction with real-time prince and princess residing in it. Spending some time in Stok village, exploring the palace, admiring the view from the top and hailing to the stunning Stok Kangri ranges is yet another experience!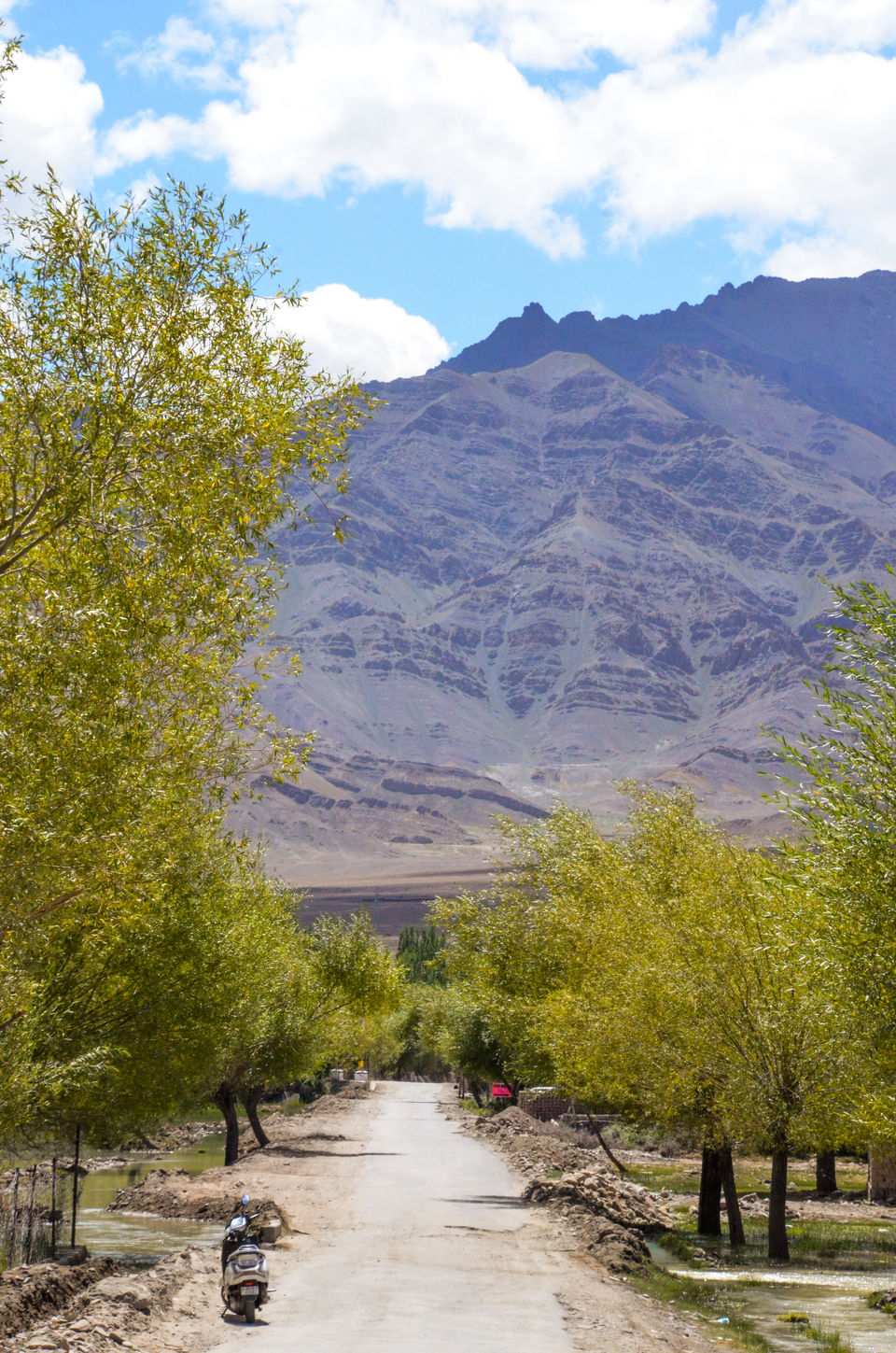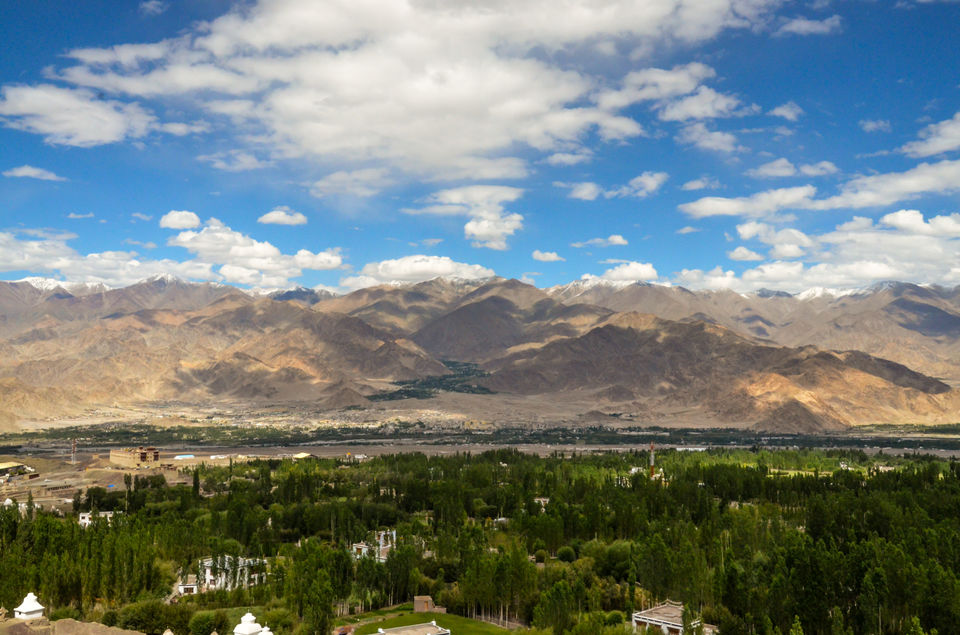 Ladakh is indeed famous for those long drives through startling landscapes, isn't it? Alchi, situated at a distance of 76 km from Stok on Leh - Srinagar Highway is the next stop. A bumpy road till Spituk merging with the Leh - Srinagar Highway can be a bit tiring but not with the views! Leh-Srinagar Highway is as dramatic and charismatic as the Manali - Leh one. This long drive would welcome you with Indus roaring next to the road and small villages at remarkable locations. Alchi Monastery is one of the old monasteries in the region of Ladakh. Old scriptures, wall paintings depicting stories and rustic touch, it is worth visiting. The best thing about travelling to Alchi is undoubtedly Alchi Kitchen! Alchi Kitchen is a beautiful restaurant serving traditional and utterly delicious (Trust me it's amazingly delicious!) dishes. You can have lunch there and It's a MUST HAVE when you visit Alchi.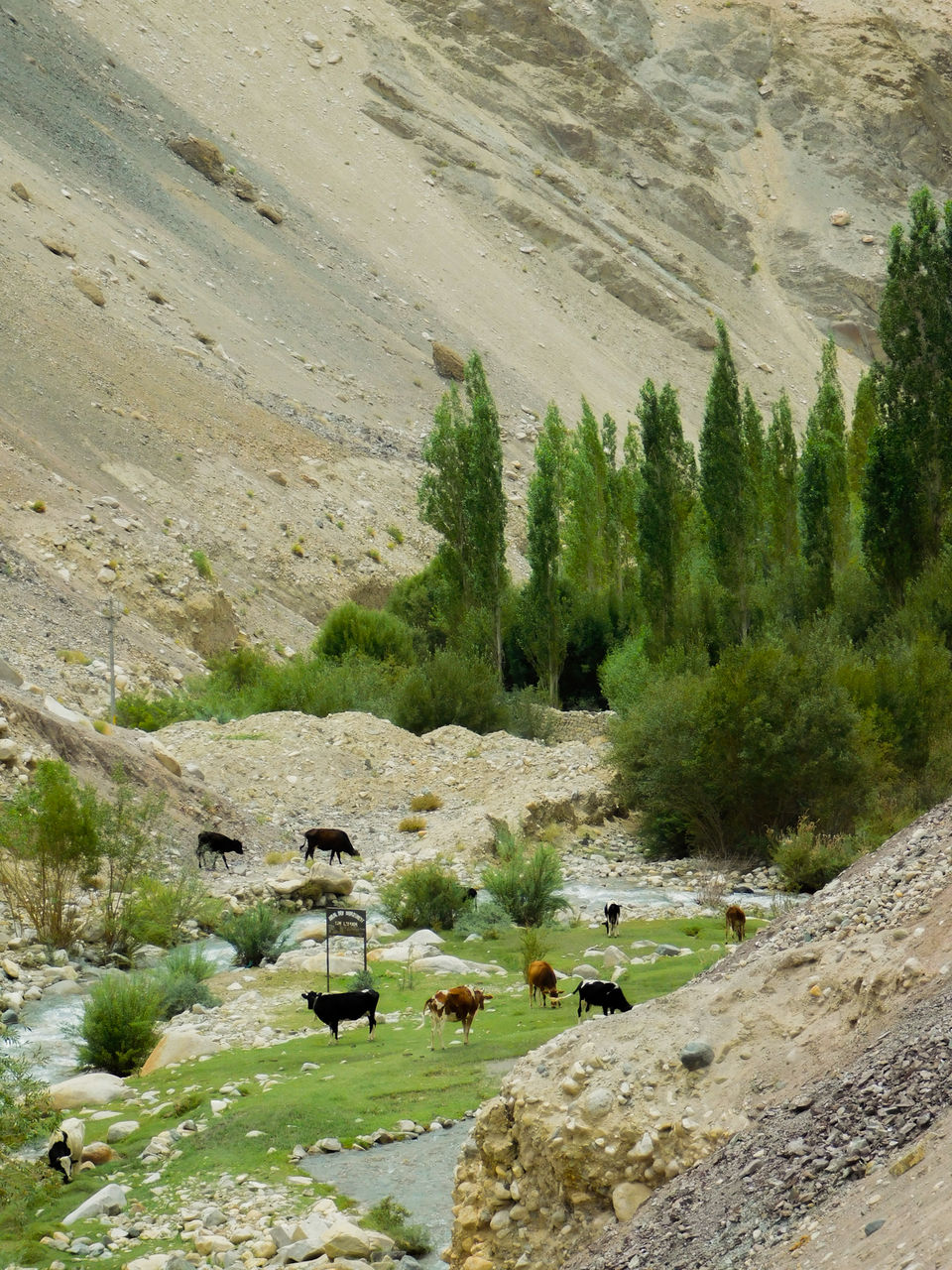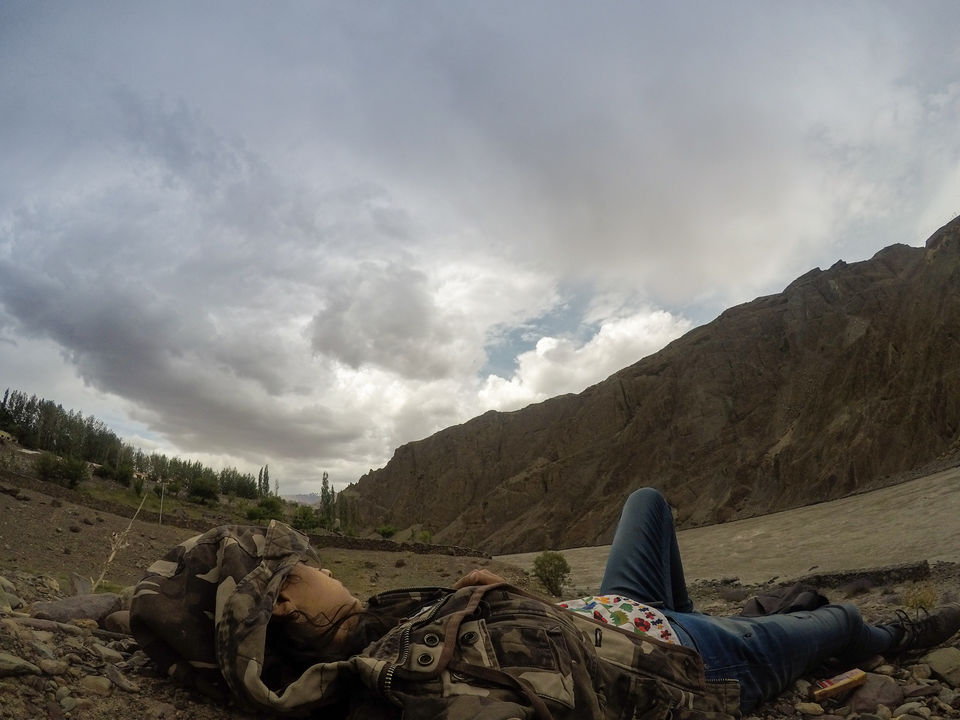 A perfect day is never so perfect without witnessing the sunset. A 1 hr drive back from Alchi towards Leh, stop around the magnetic hills. The hyped about place around Leh is an amazing spot to capture memories and catch a sunset nevertheless. The dramatic mountains, stunning wind and the clear sky changing its colours, what do you wish more? Spend some time near Magnetic Hills, you can do an ATV ride or just chill with friends, but don't leave without the sunset. After the sunset, you can visit the Pathar Sahib Gurudwara if you wish.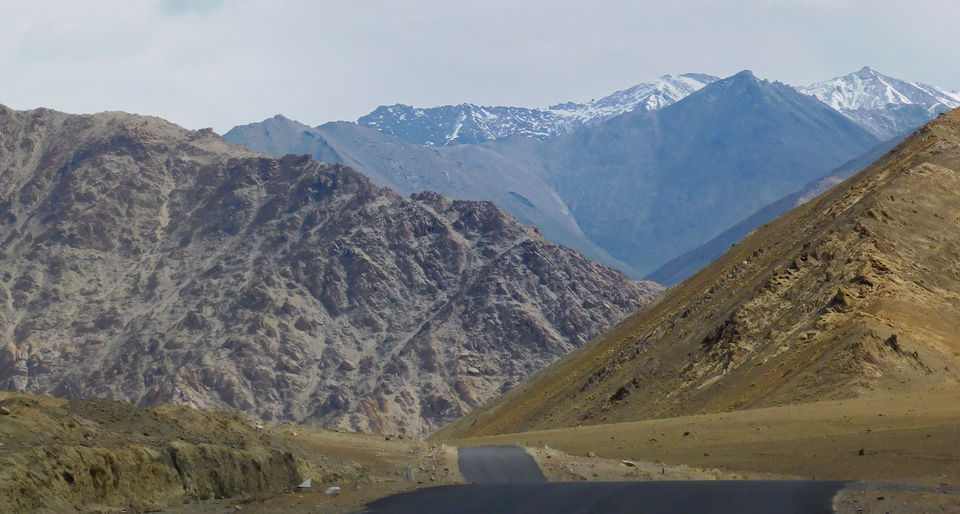 6. Ending the day at Shanti Stupa
If we talk about Leh, how can we miss Shanti Stupa? Most people visit the Shanti stupa in broad day-light but imagine standing at the Shanti stupa when the sky has turned dark and as far as you can see the town is as brightly sparkling just as the stars above. That's the beauty of Shanti Stupa after Sunset! You can see Leh shimmering and the view might leave you agape. The lights of the Shanti Stupa looks as marvellous as it can be.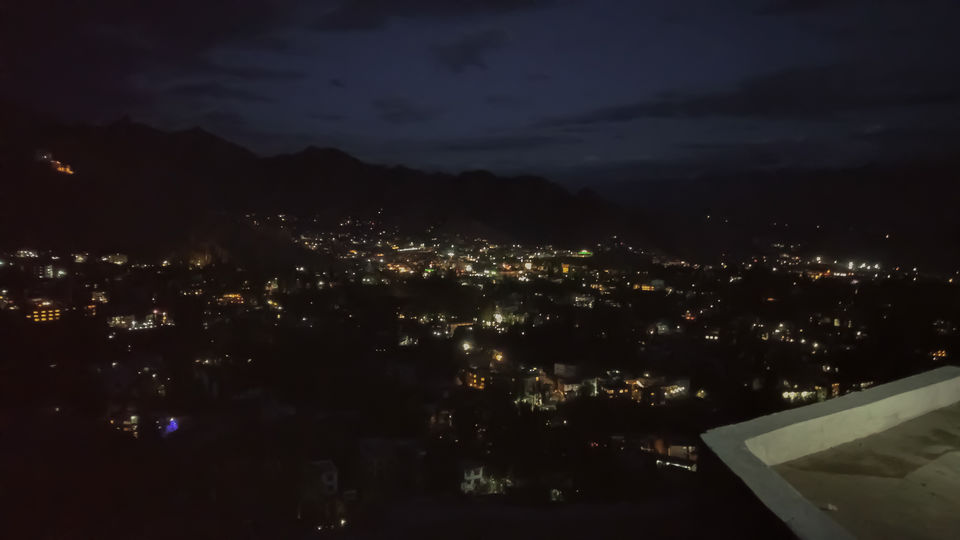 4. A long drive till Alchi
5. Sunset around Magnetic Hills
It is my idea of a perfect day in and around Leh. This stunning town and the landscape would never disappoint you. Go out and explore.