"Agar firdaus bar roo-e zameen ast,
Hameen ast-o hameen ast-o hameen ast"
Every time whether or not I escape from reality, I had to escape from office to go on a trip. It's not as heroic as Ranbir packs his bag and goes out from a wedding, because unlike movies, in reality I've to come back to office and face the situation. This time too I had to create a 'sick' story.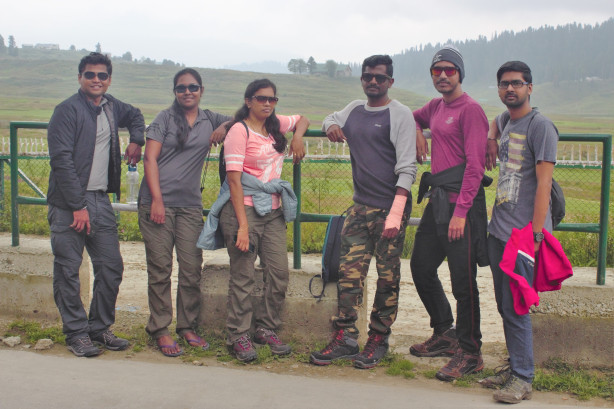 Before proceeding further here is the character list of this travelogue
Prasanna- Old timer, school friend whom you'd have seen in most of my travel/trekkalogues
Raja - My second trek with him, theatre mate.
Andal Priya - College mate but more of a travel friend.
Aarthy - Friend from office movie club, Lights On
Muthu - Aarthy's husband
One more person too was there in the list but he had to drop out due to the eventual, marriage. This was a fairly fixed list right from the first, without the usual tantrums. So, except for one cancellation of ticket, the numbers were fairly stable.
Day 1 - Double Flight
8/11/2018
This time there is no Day 0 as I went on flight. That flight was out of compulsion. Because the same trip in train, even in sleeper class would have cost almost the same. Taking into account the food and stay expense. Add to it, one extra week leave. So opted for flights. First time I was going on flight with friends so I was excited. But the excitement was short lived.
I was supposed to meet Raja and Andal Priya in Velachery and go to Airport together. Raja was there at Vijaya Nagar bus stand on time, in fact before time. My cab got late. Andal Priya on the other hand changed plan and asked us to pick her up at her house. I was expecting it before but thought it won't happen. But it did. Add to it, it was raining. Actually the weather was awesome.