Port Blair
We tried the street food, exploring the Dosa stalls and trying different kinds of Dosa's with yummy Sambhar and Coconut Chutney.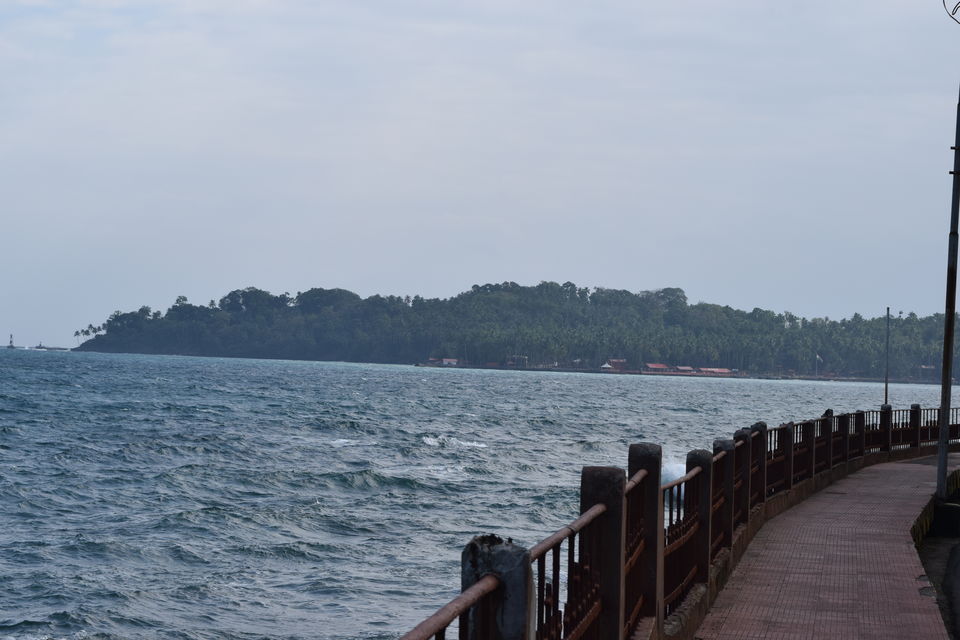 Havelock Island
In Havelock Island, we stayed for 3 nights at Barefoot Resorts near Radhanagar Beach. They serve amazing meals. We had Idli-Sambhar , aloo paratha every morning at their restaurant and it was delicious. One of the nights, we had special arrangements with Chef of the restaurant making dishes as per our wish-list. The taste was very unique and made keeping in mind our veggie requirements.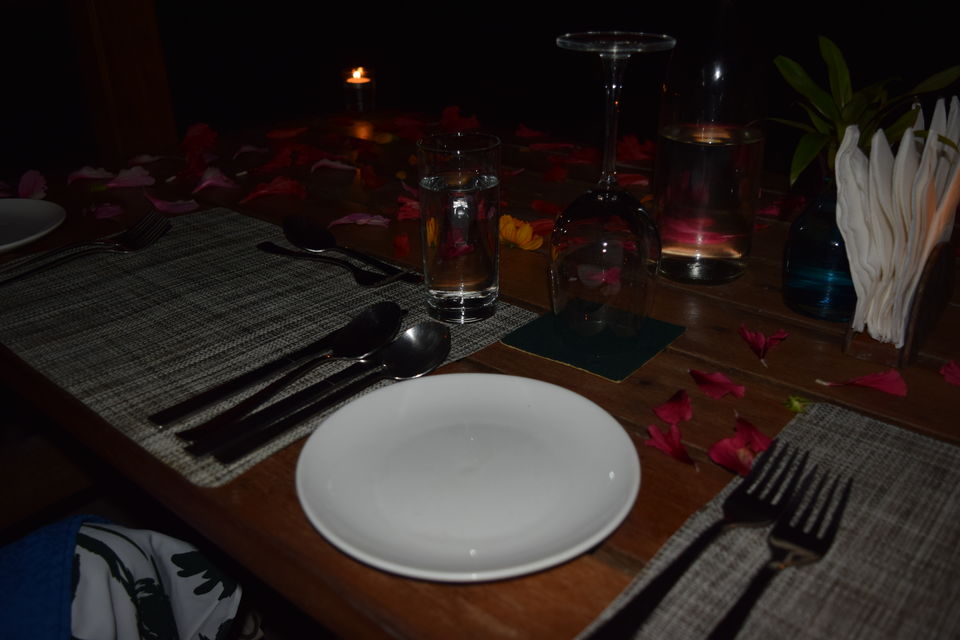 Bartang Island
We had a Thali at the entry point of Bartang Island. There was a small restaurant with a seating of around 10 people and they served Thali - Chapati, Rice, Dal, 2 kinds of vegetables and Papad. A complete meal with reasonable price and taste. There was also Port canteen but it was too crowded so we didn't get the place to eat over there.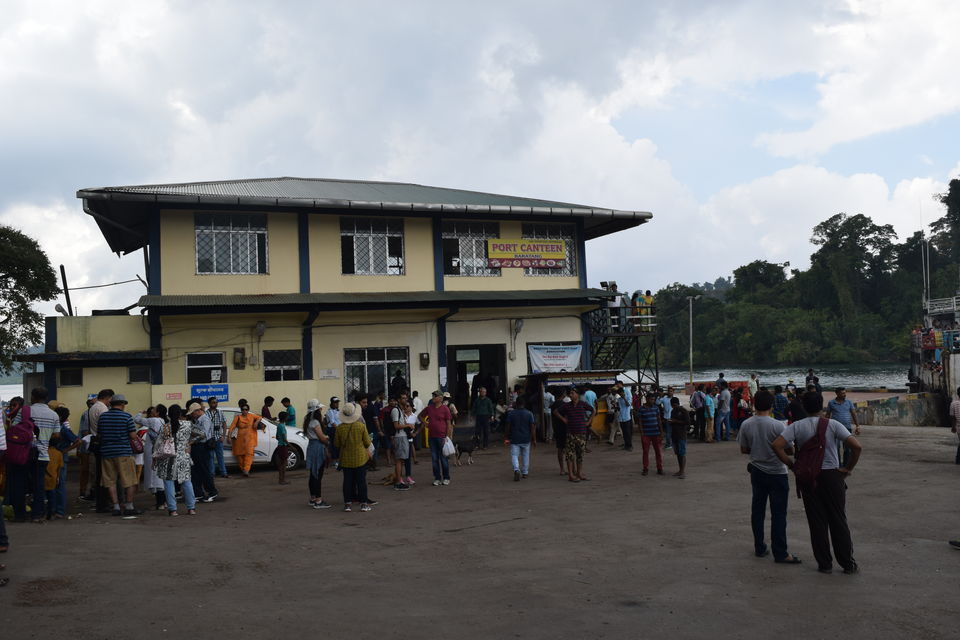 The Andaman and Nicobar Islands float in splendid isolation in the Bay of Bengal, they are around a group of 572 islands covered with forests and endless varieties of exotic flora & fauna.
Considering Andaman a water destination, it is obvious to assume that it might not be a great place for people who are vegetarians when food is being considered. Well the case of Andaman is little different.
The majority of people settled in Andaman are either from Tamil Nadu or Bangladesh. After 1971 war, lot of Bengalis from Bangladesh came to India as refugees and many of them were sent to Andaman for starting a new life.
So coming back to the food, because of the influence of people from Tamil Nadu, the vegetarians have lot of South-Indian dishes options.And the taste is really authentic and dishes are available across the islands. Influence from the Bengali's can be seen in the sea food which is a bliss for non-vegetarians.
While we were in Andaman, we covered three places Port Blair , Havelock Island and Bartang Island. Vegetarian food was easily available and for the complete trip we never felt that finding veg food was difficult.
We also tried Veg Noodles, Momos and of-course the coconut water. One day dinner was planned in our hotel Sinclairs Bay, Port Blair. They had buffet set up and had couple of vegetarian options too, the taste was okay. We had one lunch in a small eat up place called Prabha Snacks where they were serving Dal Roti & Rice. It was reasonably priced and could be a good option for Backpackers.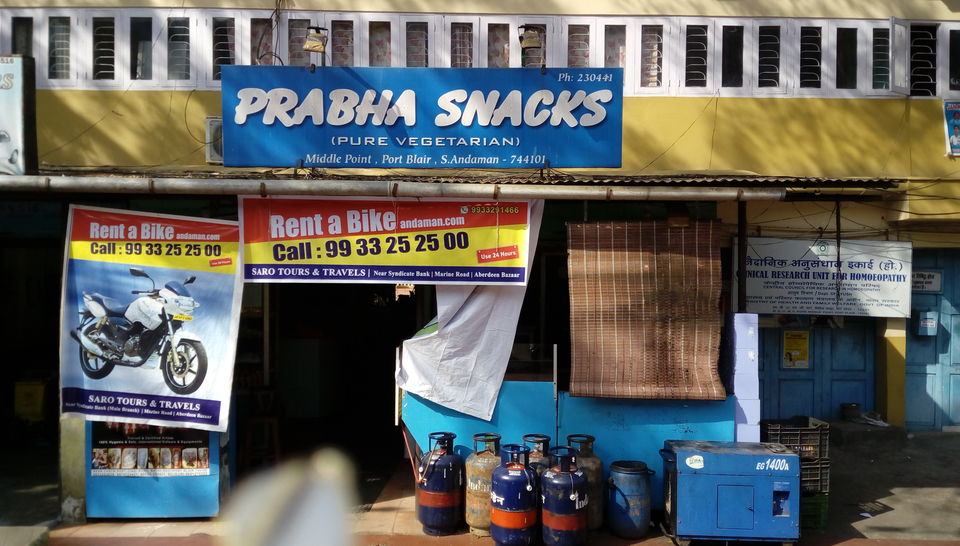 While visiting Kala Pathar beach, we had India's favorite snack i.e. MAGGI along with Jhal Muri ( Evening time snack famous among Bengali's )and coconut water.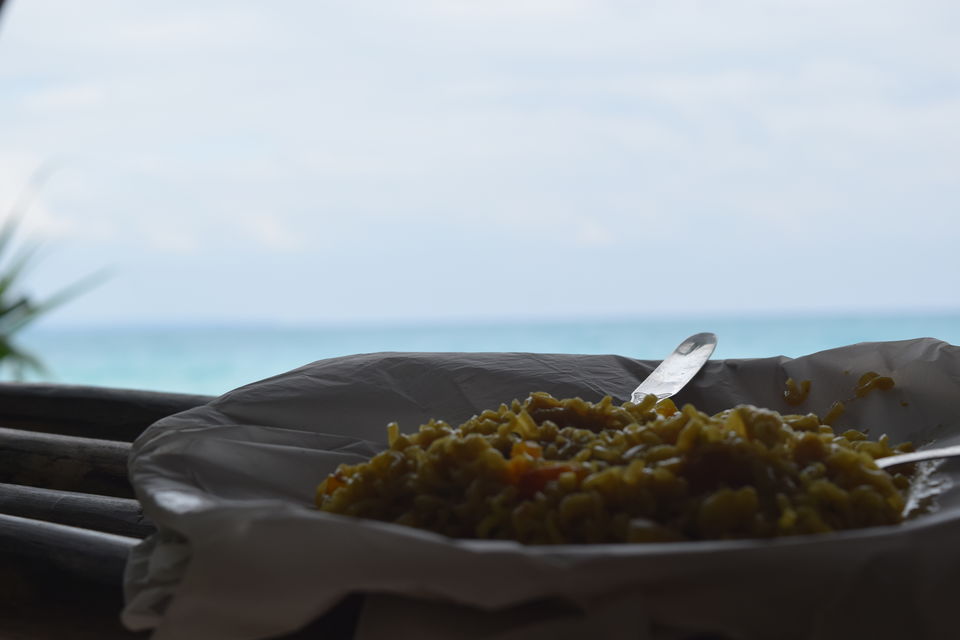 There is also a pure veg restaurant with the name of Shakahaar on the way to Kalapathar beach. We tried their snacks and it was good.