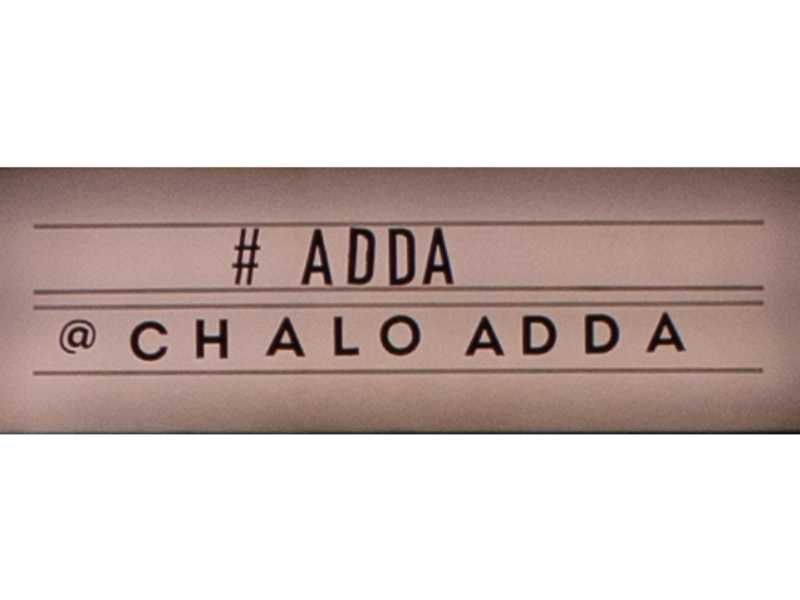 What happens when you are at Kothrud and you spot a place nearby which you always wanted to check out from your list but you couldn't because it was at PCMC.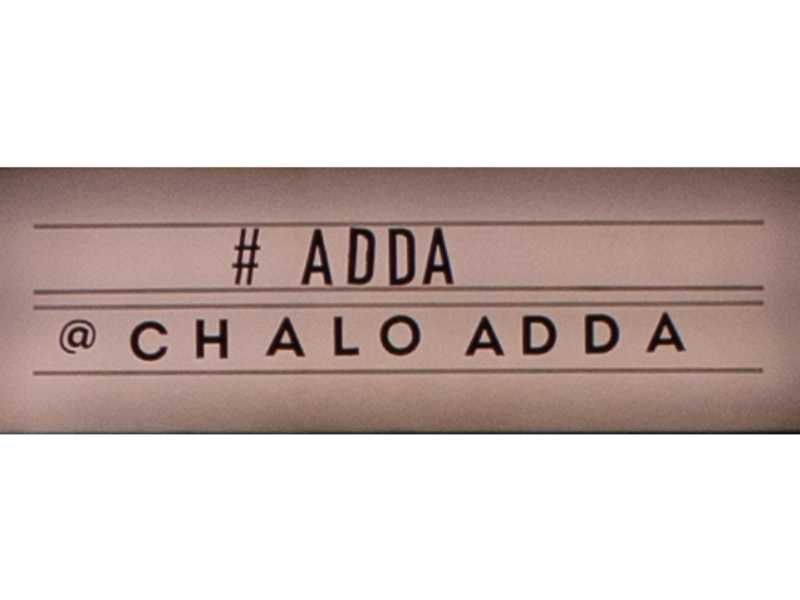 After a grand success at Pimple Saudagar, Adda opens another branch at Kothrud.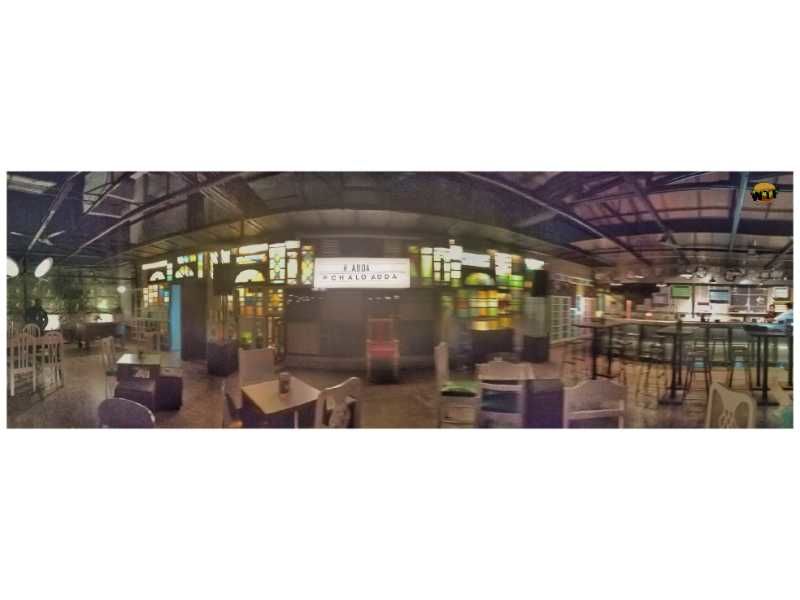 Promising the City's Nightlife at its Best, Adda is well known among the locals for its amazing ambiance and delicious food. This Bar Cum Lounge caters to the youngsters who want to upbeat the nightlife in Pune and is a perfect place for working professionals to unwind after a long day at work. This place has an versatility in terms of cuisines available and serves Chinese, Continental and North Indian Cuisines to make your taste buds dancing and has a great range of beers, wines, shooters, brandy, cocktails, flamers, imported scotch whiskey, rums, gins, vodkas, and mock tails are available at the bar menu to keep your mind dancing as well.
I was invited recently along with a few friends for a tasting at Adda and I was totally mesmerized by the beauty of the place and the day couldn't just get better as we were welcomed with a personalized tasting menu.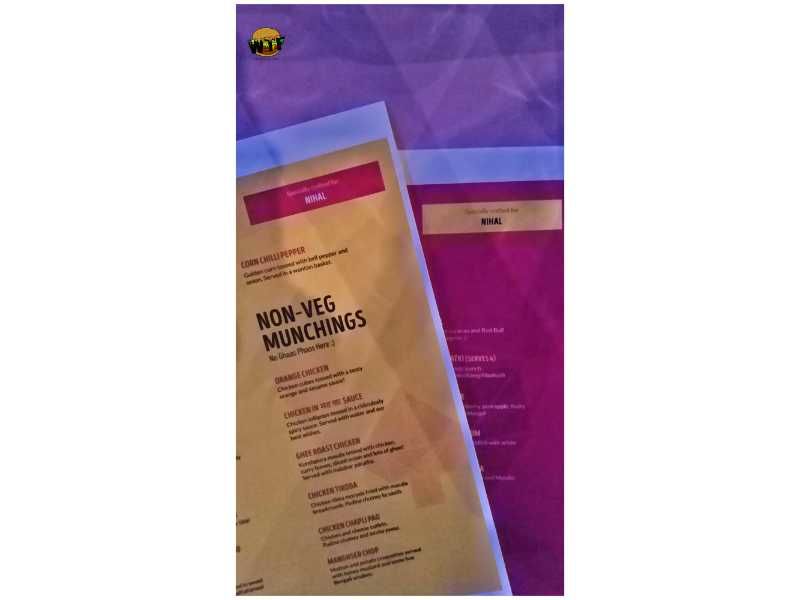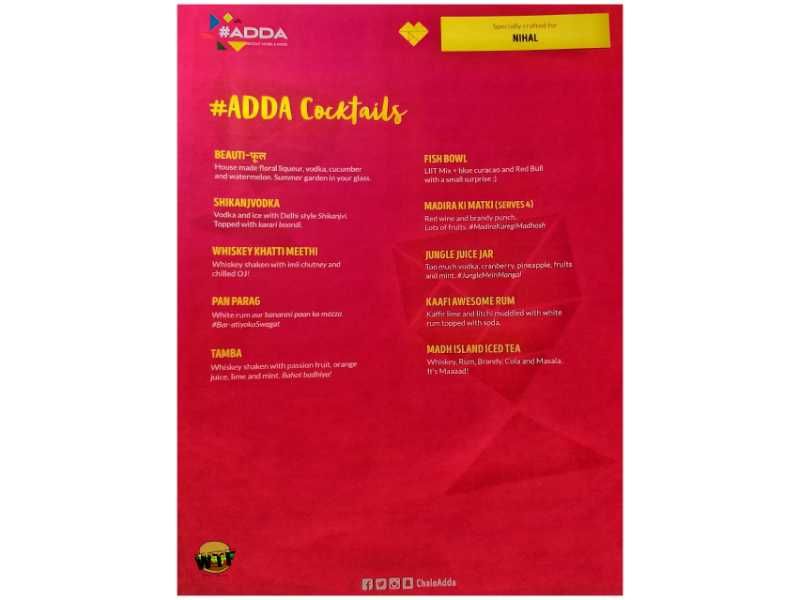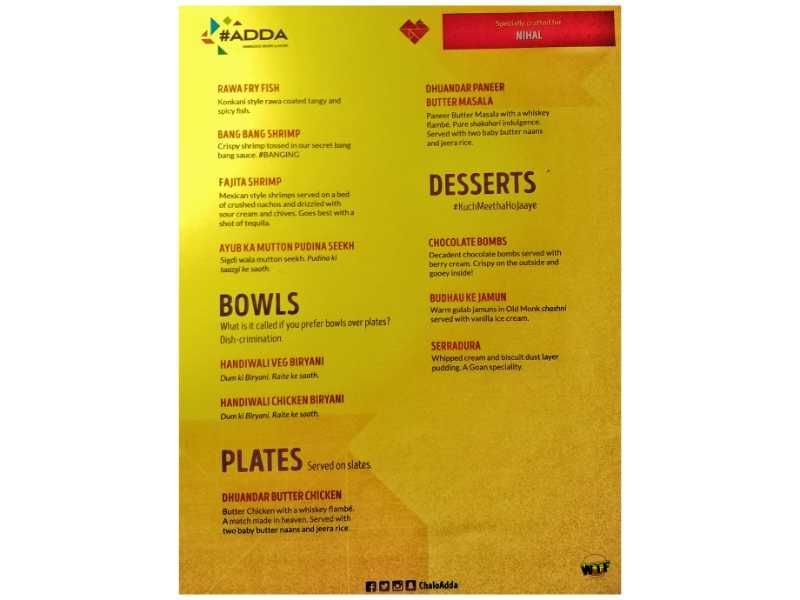 Also, here's a little sneak peek from the Best of Lot :-
#ADDA COCKTAILS
BEAUTI-FOOL:-
AS the Second Half of the Name suggests fool in Hindi means Flower. It is a mixture of House Made floral liqueur, vodka, cucumber, watermelon and summer garden in your glass.
Jungle Me Mangal:-
Also known as Jungle Juice Bar, This drinks contains too much Vodka, cranberry, pineapple, fruits, and mint.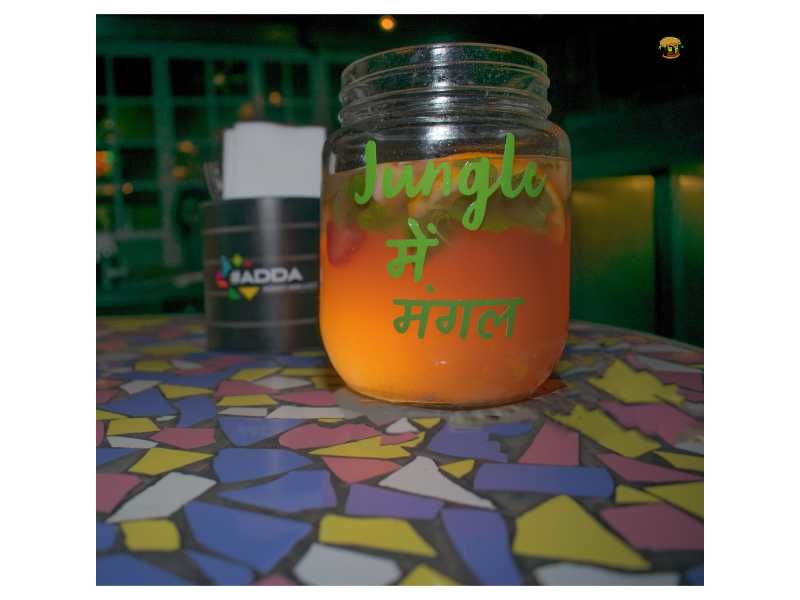 KAAFI AWESOME RUM:-
Kaafi awesome Rum is a mixture of Kaffir Lime and litchi muddled with white rum topped with soda.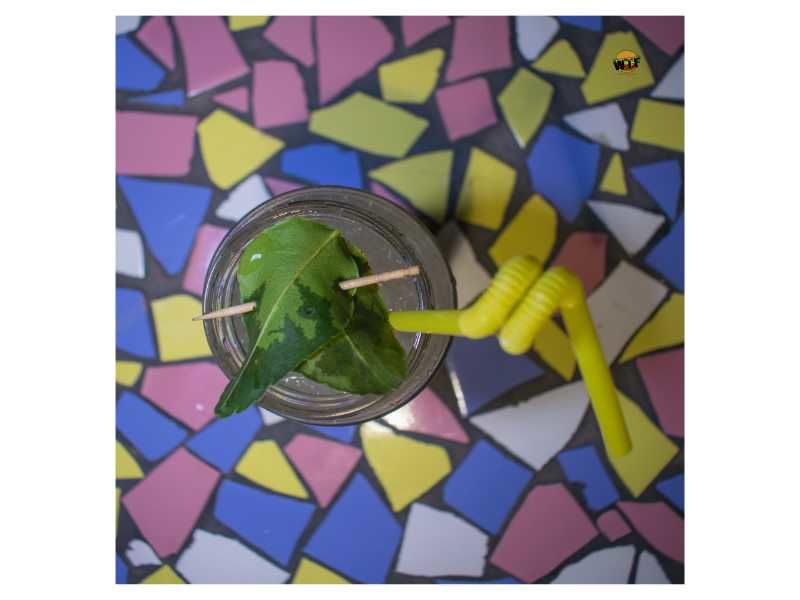 SHIKANJI VODKA:-
Shikanji Vodka Actually is Vodka and ice with Delhi style Shikanjvi, topped with Karani boondi.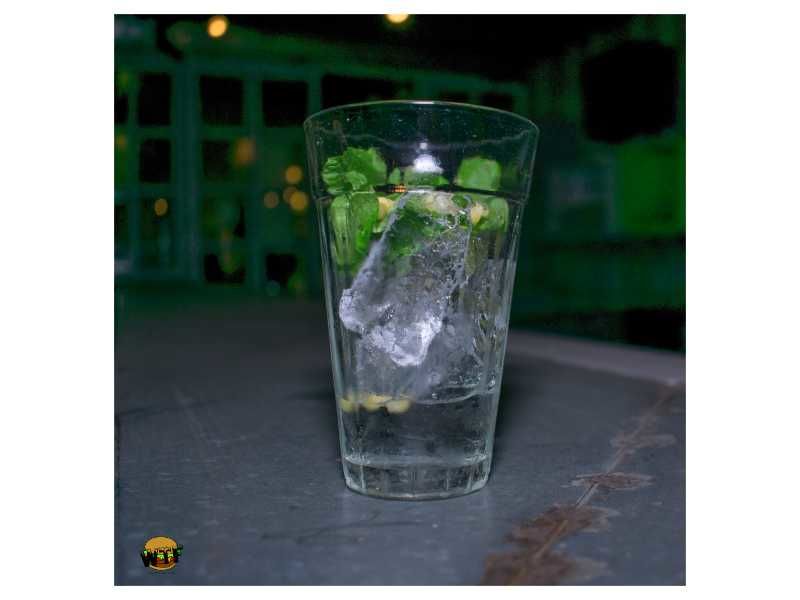 PAAN PARAG:-
Kyunki Humaare Yahan BAR-aatiyon ka SWAG-aat Paan-Parag se Kiya Jaata. This drink just made my day. This awesome SWAG filled of mixture is a perfect blend of White rum and banarasi paan. It really made my taste bud dancing. And, I sure it'll make yours too.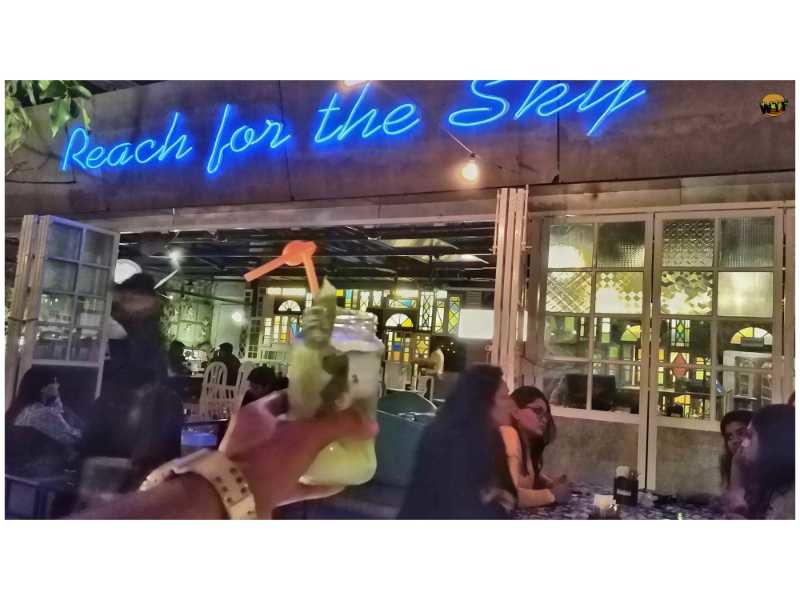 MADIRA KI MATKI :-
This large drink serves 4 and has a punch of Red Wine and Brandy in it. This drink also has lots pf fruits in it. #MadiraKaregiMadhosh
VEGETARIAN MUNCHINGS
CHEESLING BHEL:-
"I was born to be a Chakna" - says Cheesling Bhel.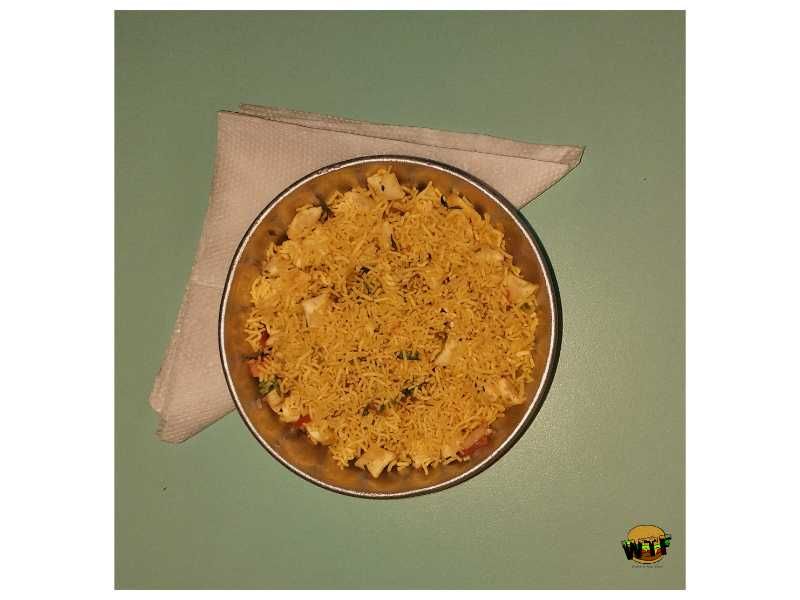 GARLIC CHANA FRY:-
Cheesling Bhel was almost doing all good till Garlic Chana Fry added the yumm of Garlic to the every bite. This Crispy Kabuli Chana and fried garlic which surely give you #DhabheWalaFeel.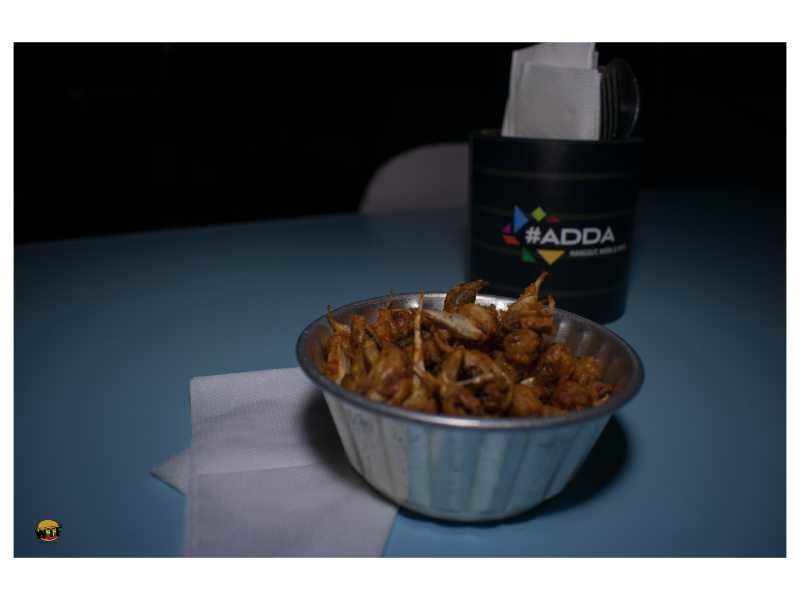 THAI FRIES:-
Thai Fries are the fries topped with peanut sauce topped with fried onion, fried garlic and crushed peanuts.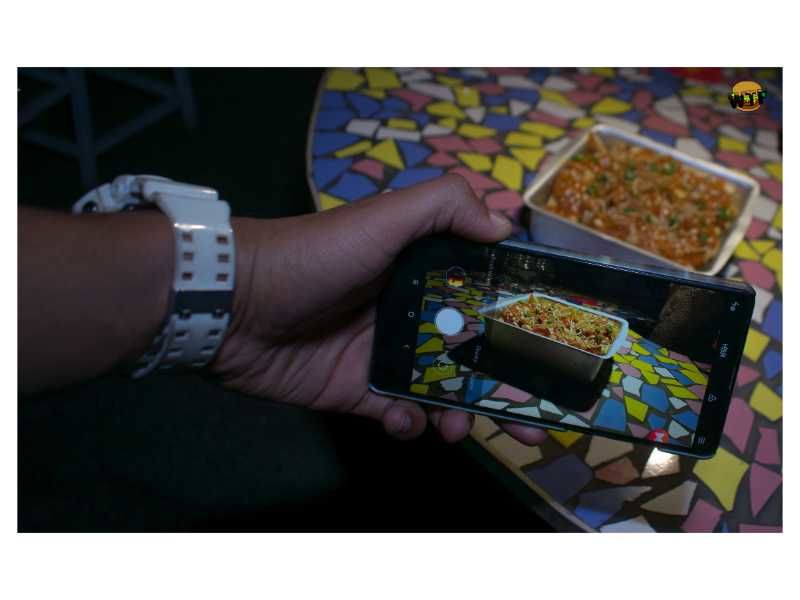 BIRYANI ARANCHINI :-
This is another favorite from the menu. This dish has all the goodness of biryani in one cheesy bite which is served with chilled Raita.
HARI BHARI ACHAARI TIKKI:-
These are special type of tikkis from the menu that has Green Peas, Spinach and Paneer stuffed with Achaari cheese.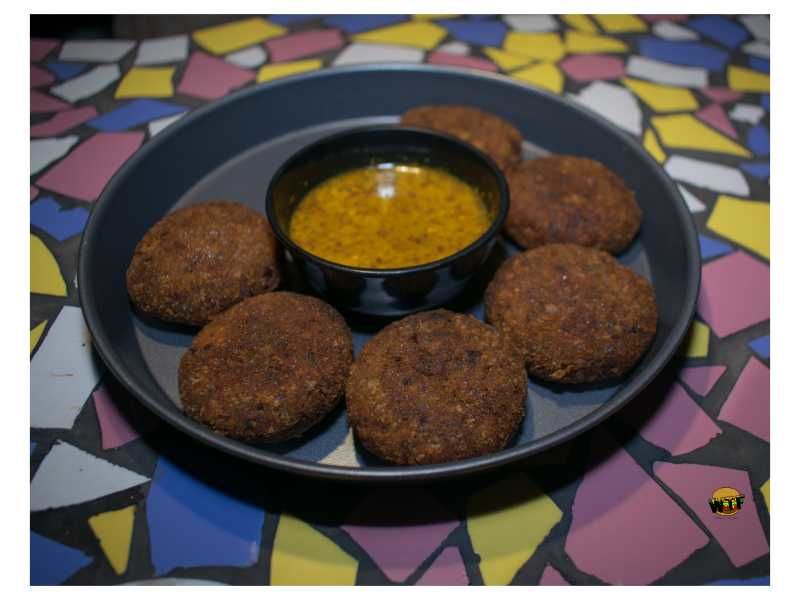 CORN CHILlI PEPPER:-
Corn Chilli Pepper are Golden Corn tossed with bell pepper and onion, served in a wonton basket.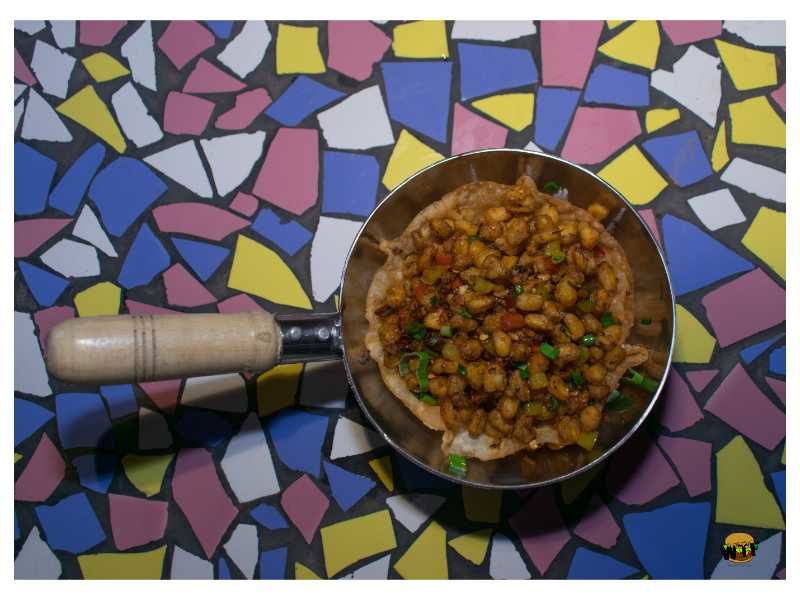 MOMOS TANDOORI:-
Well I've never been to Delhi but they said This Momos is entire Delhi in a dish. Its just when i know why Delhites are so hot.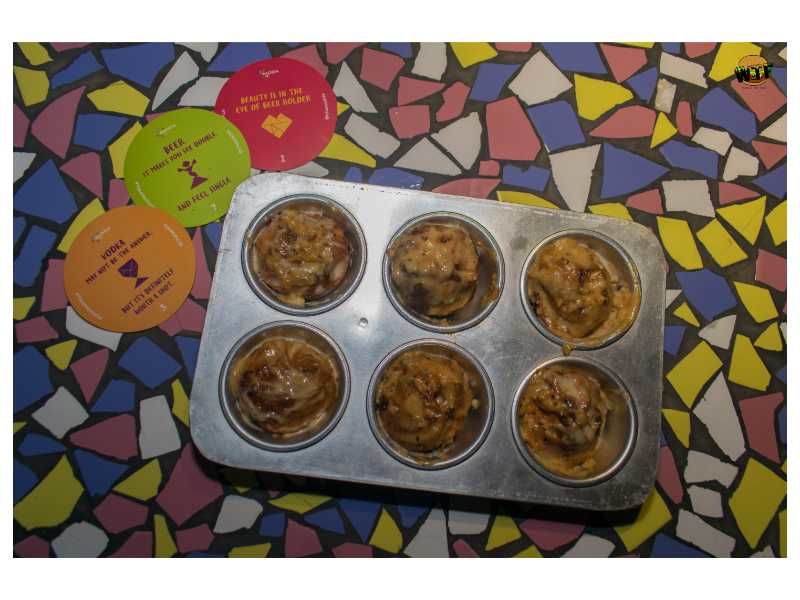 NON-VEG MUNCHINGS
GHEE ROAST CHICKEN :-
The Kundapura Masala tossed with chicken, curry leaves, sliced onion and lots of Ghee is served with Malabar Paratha.
Kundapur Masala Powder is a spice mix used in Mangalorean Cuisine. This traditional masala powder made from hot Indian spices is also known as Kundapur Taal Masala. This Masala powder with a sharp, spicy taste is prepared by dry roasting dried red chillies, coriander seeds, pepper corns, methi seeds and turmeric powder. I am a fan of spicy food, and this was just a dream come true. And To all the South Indian readers in the house, Why Go Home, when Adda is here?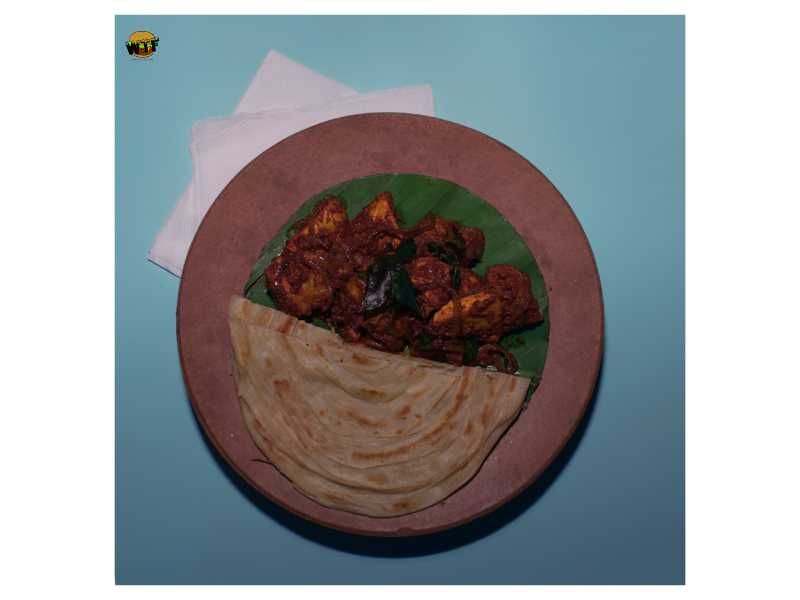 ORANGE CHICKEN :-
Coz orange is the new Chicken, Lol. These are the Chicken Cubes tossed with zesty orange and sesame sauce. I personally did not like this one, as i wouldn't like my chicken sweet. But for those who like sweet, I recommend you try this and let me know your feedback on this.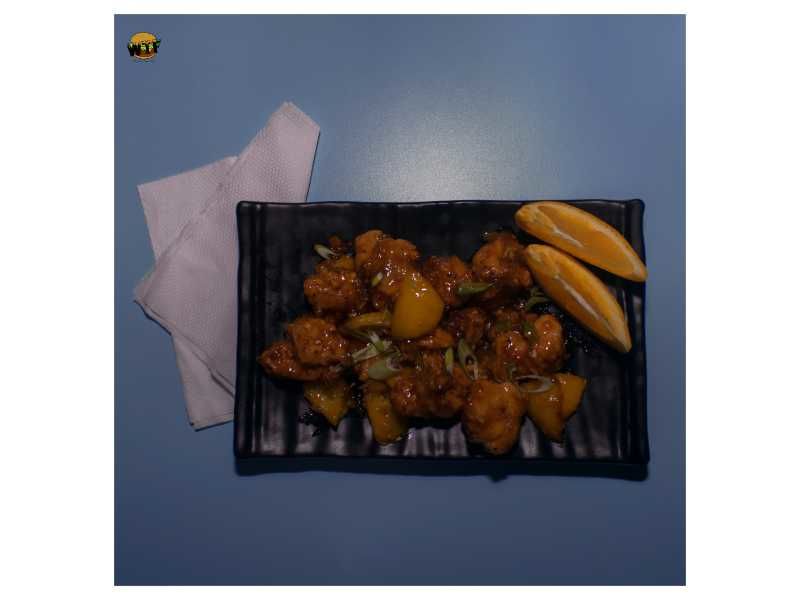 BANG BANG SHRIMP :-
The word "Kiss Kiss Bang Bang" which I saw on an Italian Movie poster, are perhaps the briefest statement imaginable of the basic appeal of the movies.
Bang Bang Shrimp are the crispy shrimp tossed in the secret Bang Bang Sauce of Adda.
So, when are you banging, I mean eating, lol ?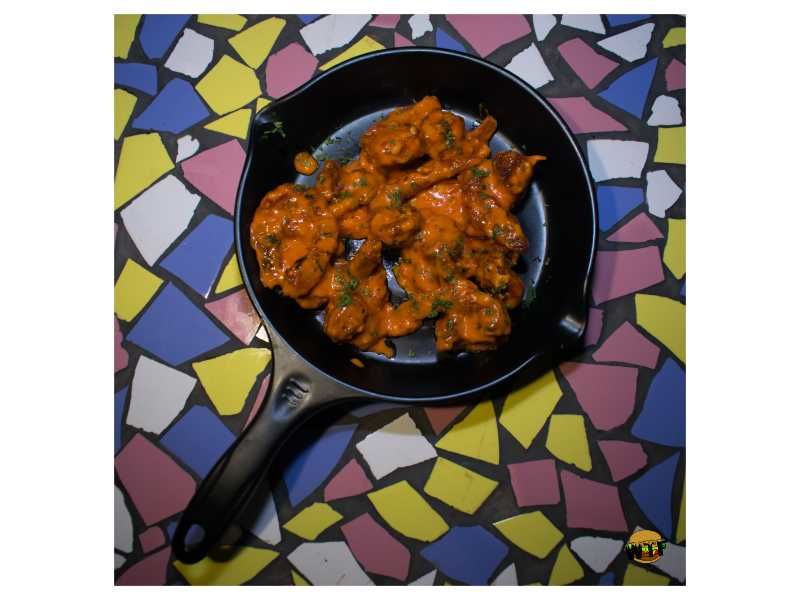 FAJITA SHRIMP:-
These are Mexican style Shrimps served on a bed of crushed nachos and drizzled with sour cream and chives. "It goes best of tequila" -says Adda.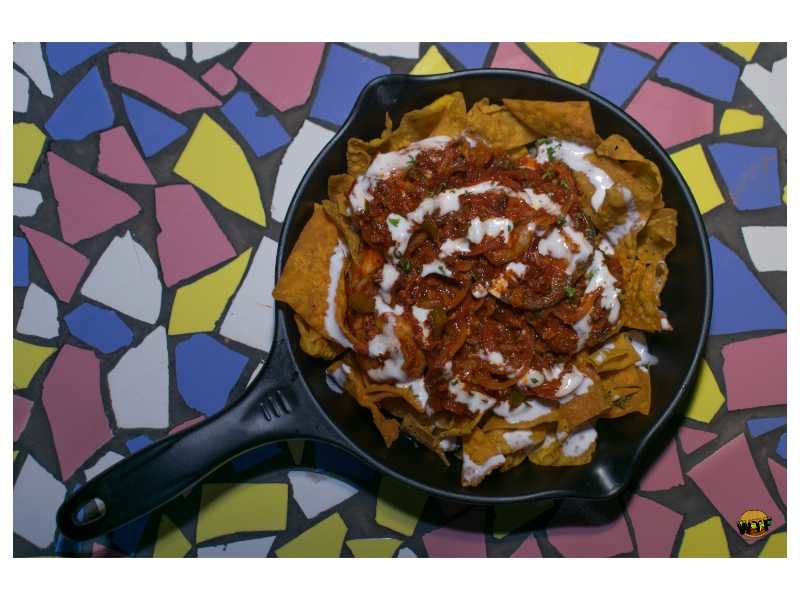 CHICKEN IN MAT KHA SAUCE :-
No, You have to eat, The name does not promise on any of the literal meanings. And, You anyway can't resist on Chicken lollipops tossed in a ridiculously spicy sauce, Served with a warning. Lol, As said earlier Spicy Food is like True Love, This is another favorite dish of mine from the night. So, BEST WISHES AND GOOD LUCK!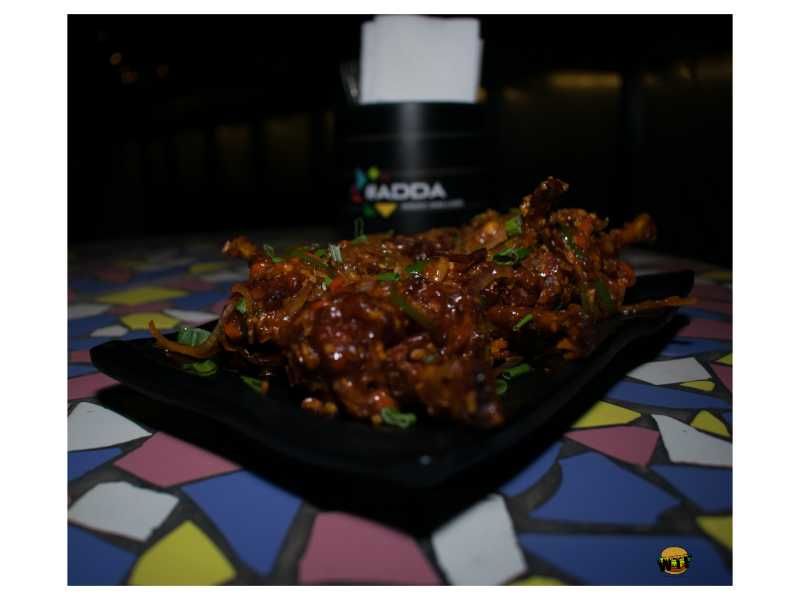 CHICKEN CHAPALI PAO:-
These are the Chicken and Cheese cutlets served with Pudina Chutney and Laccha pyaaz.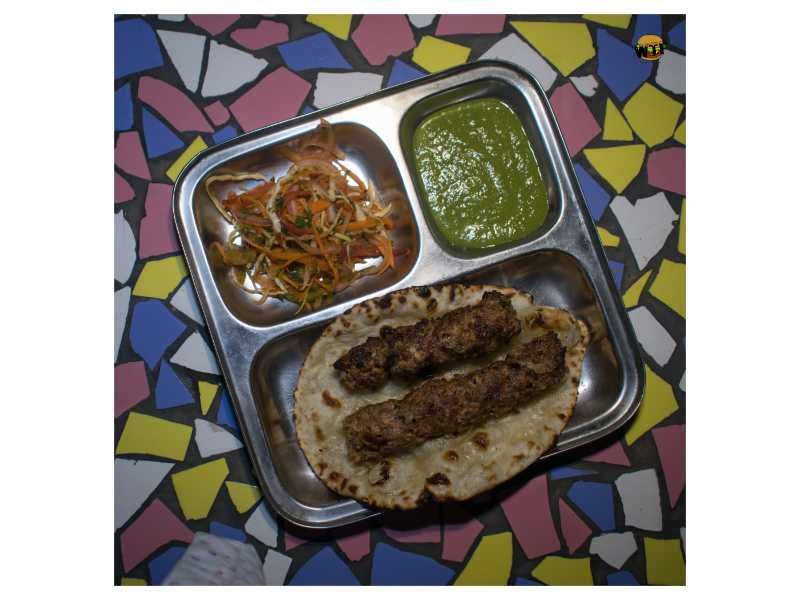 BOWLS
HANDIWALI VEG BIRYANI :-
Wait! Did he say VEG BIRYANI ?
Lol, Just for a change in taste, You need to have veg sometimes. I almost thought there is nothing called as Veg Biryani in real life. Anyway, This is yet another Dum ki Biryani served with Raita.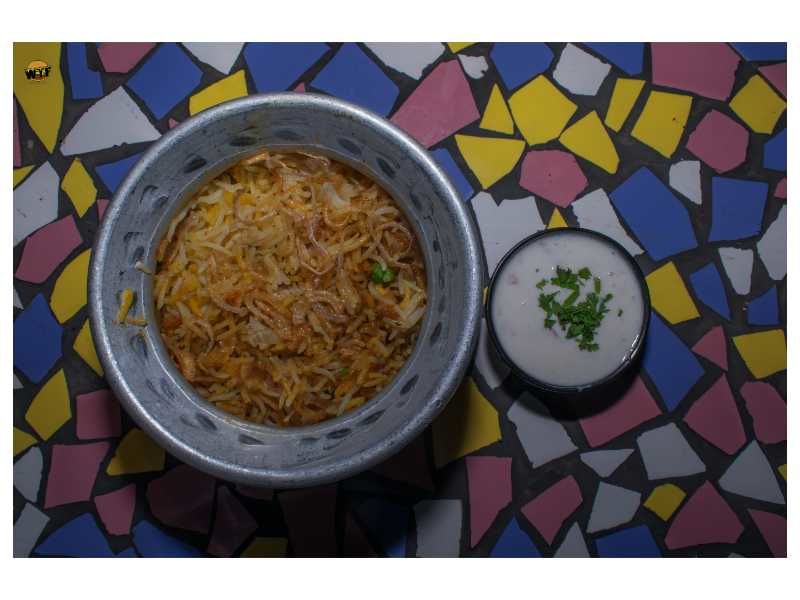 PLATES
DHUANDAAR BUTTER CHICKEN:-
The first impression that i got when i saw Waiter coming to me with Whiskey and Fire in hands were shit scary And i was just run away and then i realized that oh Shit! This is just for a Butter chicken with a Whiskey Flame.
As scary it happened to me, This is originally a love story of a perfect match made in heaven. Served with two babies, butter naans and jeera rice.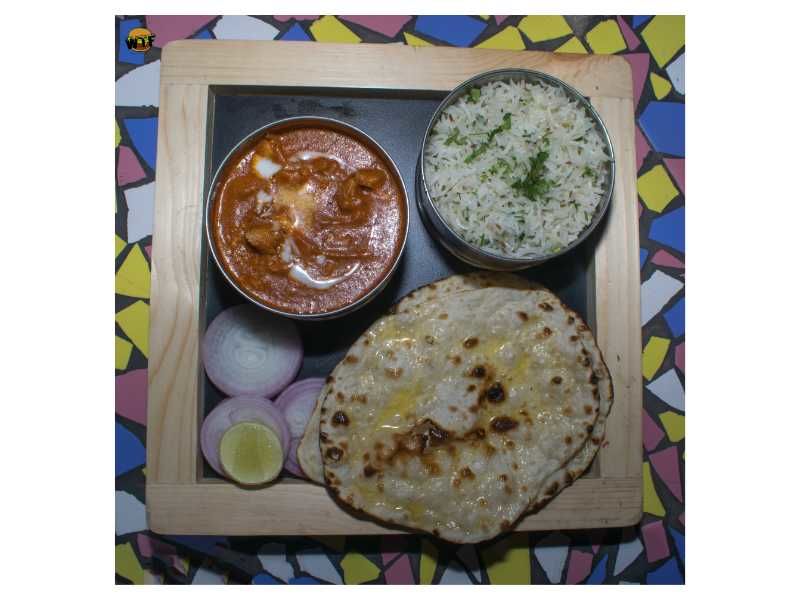 DESSERTS
BUDHAU KE JAMUN:-
No, Its nothing like you're thinking of! These are just Warm Gulab Jamuns in Old Monk Chasni served with Vanilla ice cream.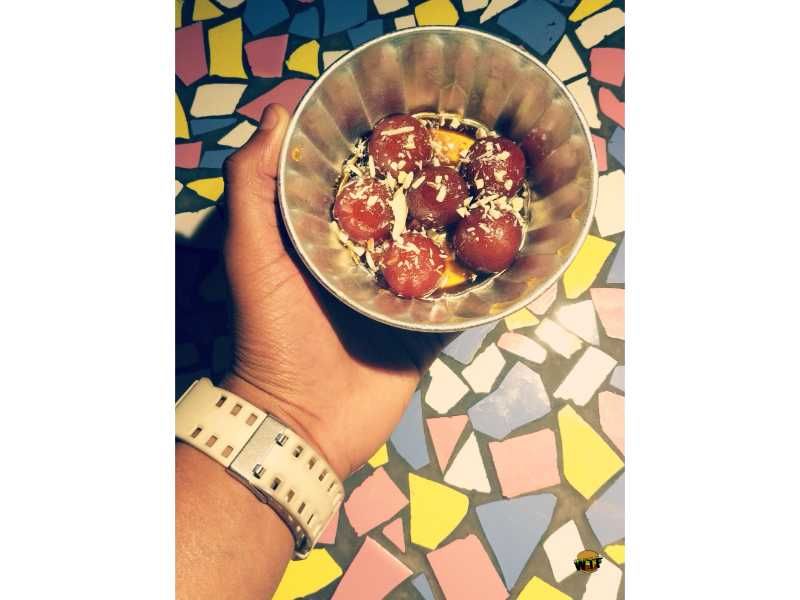 The restaurant was almost full when we visited and still the staff managed it very well and made sure we had a wonderful meal. Seating is also made comfortable at this place. This is indeed a good hangout place in Pune and a boon for people staying in Kothrud.