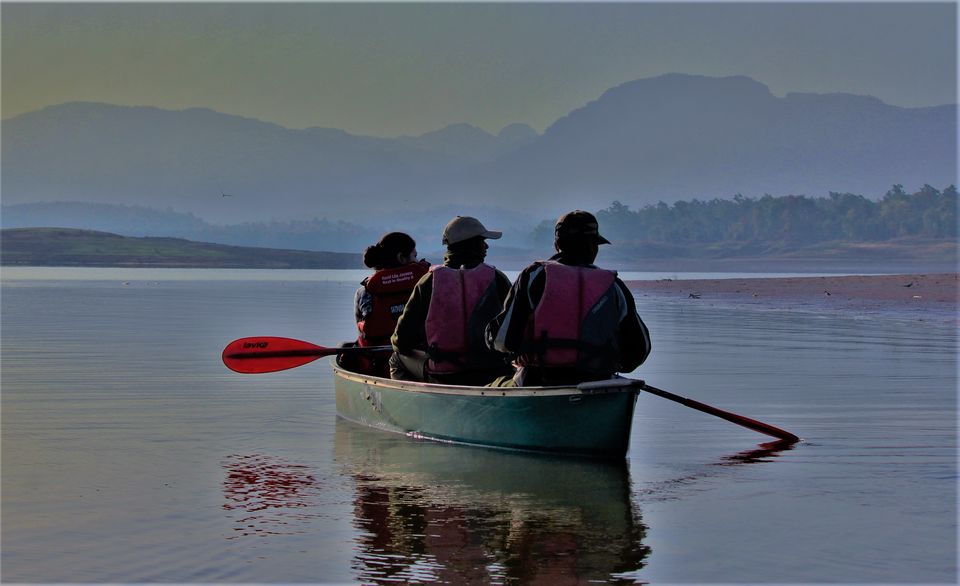 Water sports have really caught on with us travelers lately, and our trips seem incomplete without at least one activity in the water. As water-based activities gain popularity, you don't want to be left behind on this trend! Come, learn the tricks of canoeing, so you can have an even more immersive (literally ;-) ) experience on your next vacation!
Don't worry, my guide is for beginners, so you need not know anything about this recreational activity beforehand.
Not a swimmer? No problem! Canoeing is for you too! :-)
What is canoeing? How is it different from river rafting or kayaking?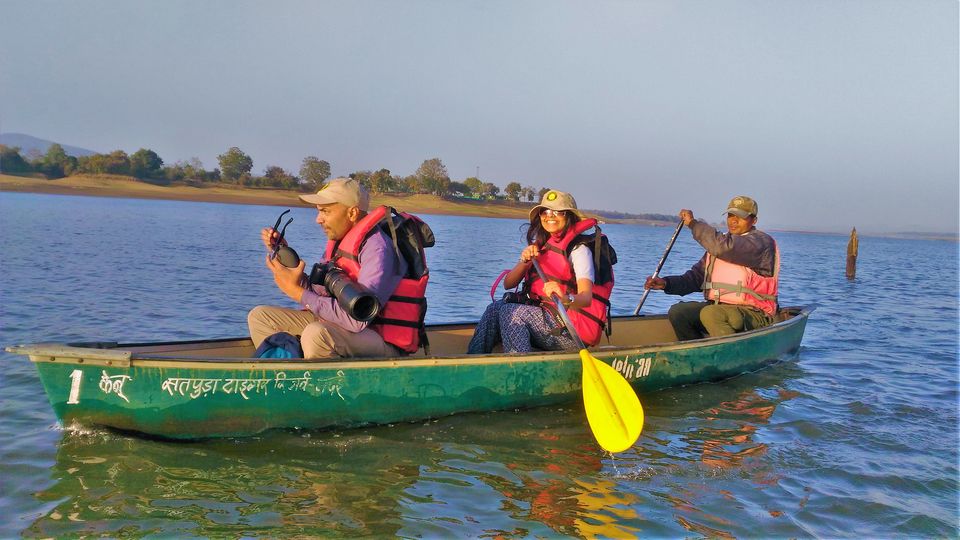 Canoeing is essentially the art of manoeuvring a canoe, which is nothing but a sleek watercraft with pointed ends. You propel a canoe using two single-bladed paddles. Canoes come in various sizes and shapes that fit 1 to a maximum of 3 people. A canoe is small enough to be steered by a single pair of oars, by either 1 person or 2 people who take care of one side each.
Kayaking differs from canoeing in the paddle which is used. That recreational activity requires only one paddle with two blades at each end.
River rafting is another fun activity where air-filled rafts are used. These rafts can accommodate up to 10 rafters. Owing to the big size of the rafts, white water rafting requires almost all rafters to row with their single-bladed paddles, half on each side, as they sit on the edge of the raft. In a canoe, however, the people sit inside the craft, usually on a wooden bench.
Before you get on a canoe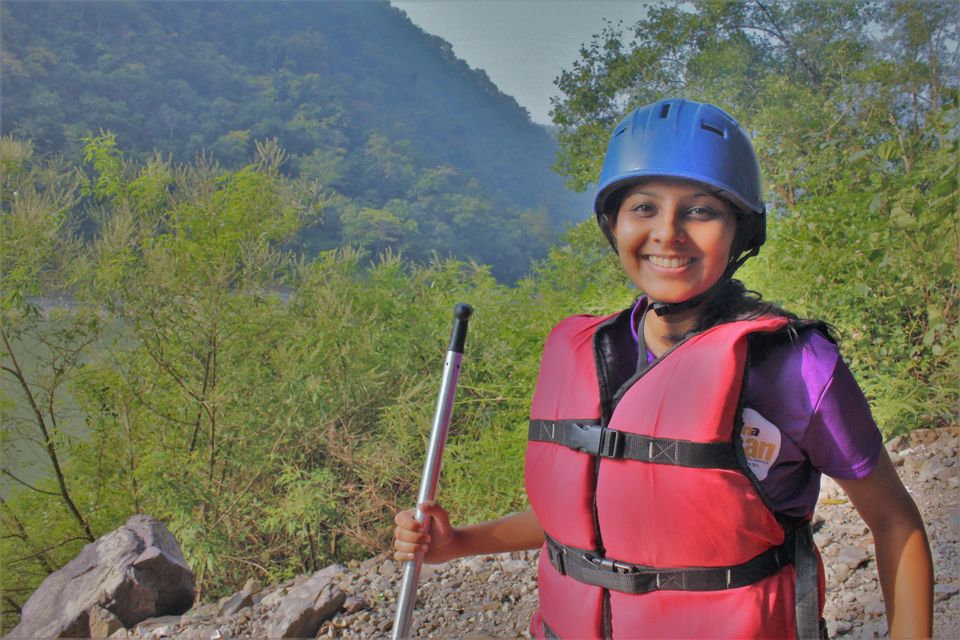 What To Wear
For most water-sports, it is advisable to wear quick-dry clothes which don't get soaked. Lycra and spandex are good materials, better still to ensure the fabric is sweat-wicking and dry-fit. You will toil and your own sweat can make your outfit heavier, otherwise!
Life-jacket should be your outermost layer. Do not underestimate the force of rivers! Even if you are a seasoned swimmer, river-currents can sometimes be too strong for you to even stay at one place. Life-jackets are also why non-swimmers can try canoeing without worrying at all. Proper jackets come with a padded float behind your back which acts as a head-rest, so you can sleep on the surface of water in case you fall of a canoe.
The floating helmet is optional if you'll be canoeing away from rocks.
Know Your Paddle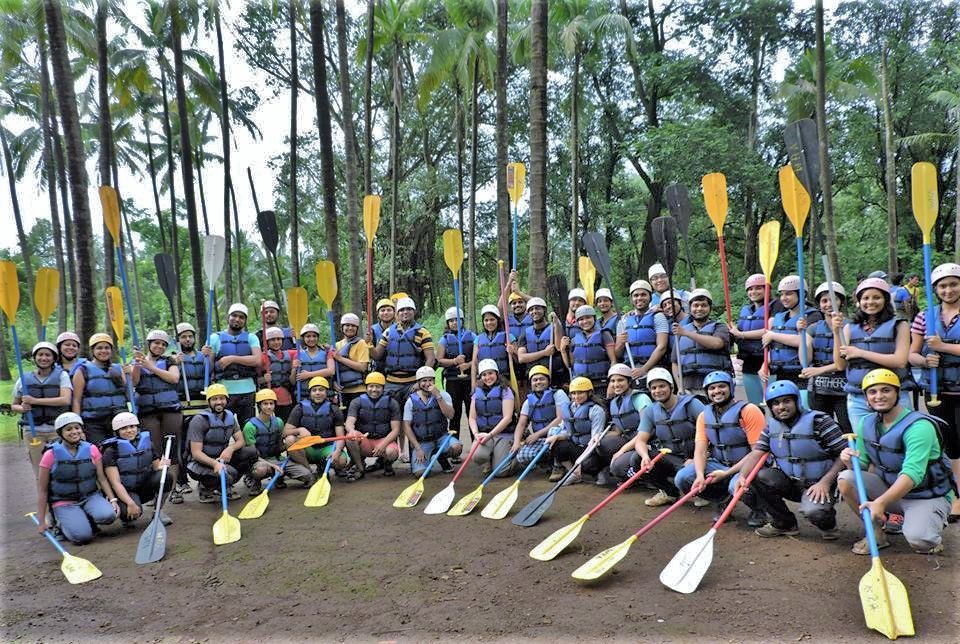 Perhaps the most precious thing on a canoe is a paddle (after your life, of course! ;-) ). Unlike traditional wooden oars which are used to row boats, canoe-paddles are light. They have a hollow shaft and are made of a sturdy material which always floats. You always hold your paddle from its T-grip by locking it between your thumb and the palm. Use the other hand to guide the paddle with the shaft. Ensure that the blade smoothly cuts through the surface of the water and pushes across effectively.
Paddling requires coordination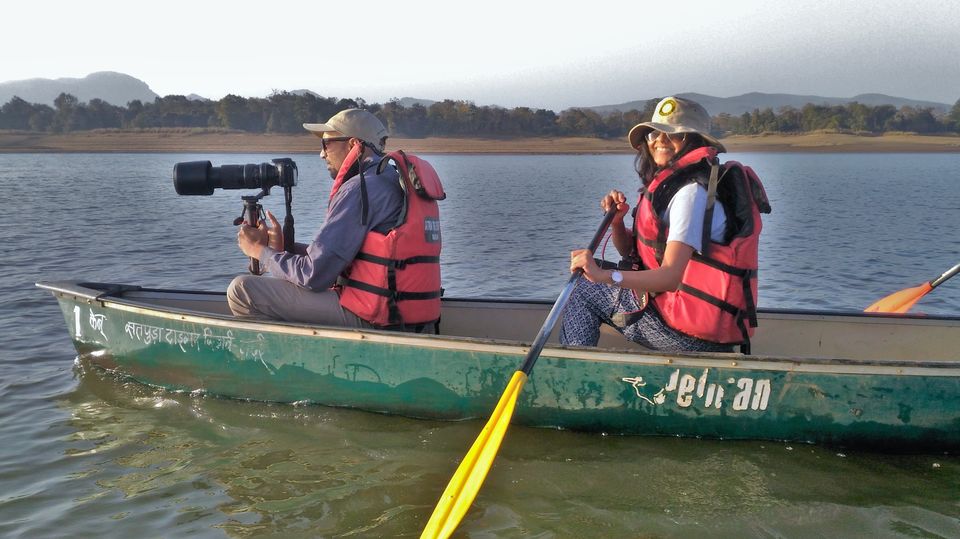 Handling a canoe is not only about going forward. Depending on the situation, you'll have to turn or go backward. Canoes don't have rudders to control the direction, so you will have to use your paddle cleverly to change the angle of your vehicle. If you have a partner, decide ahead who will take care of which side. Call out the direction, so you know who has to speed up/down or row forward/backward.
Some things to keep in mind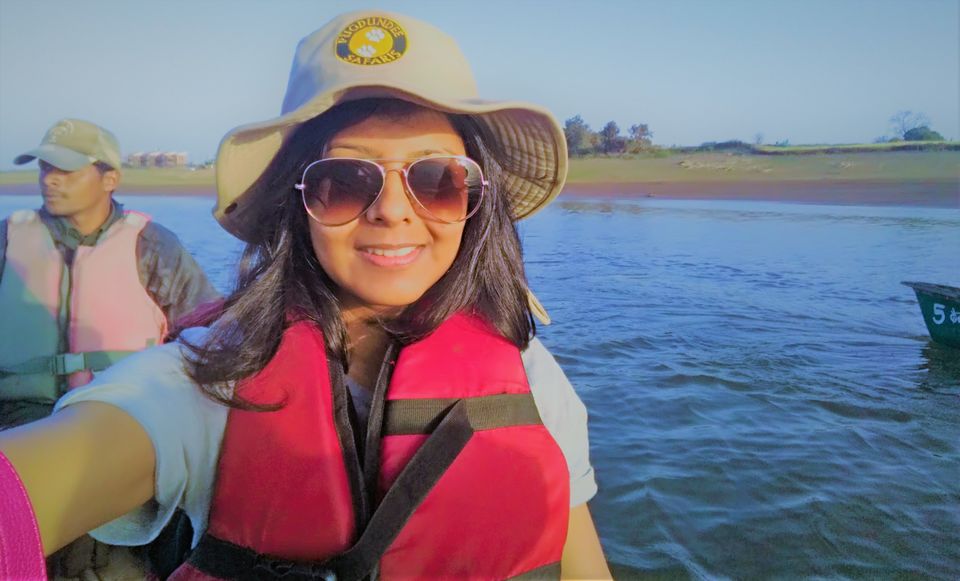 The growing menace of cameras and selfie-sticks means that most of us would be busy posing for our phones to get that perfect shot which will grace our social media profiles for the next few days. But remember that lives are worth more than pictures. You could lose your balance when your mind is somewhere else. It is always prudent to stay focused on the activity when you're canoeing. Assign a non-rower to be your camera-person.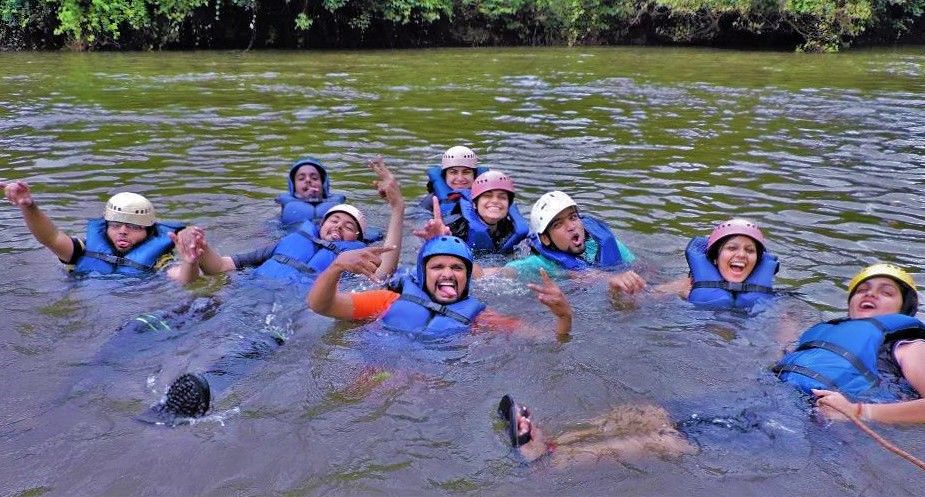 What to do when someone falls off the canoe?
Despite precautions, you may fall into the river. If that happens, fret not! Your life jacket will ensure you don't drown. If you have fallen with your paddle, don't let go of it. Ask your paddle-partner to stick out his paddle with the "T-grip" pointed at you. Lock your T-grip with your partner's and wait for him to pull you towards the canoe until you can be pulled onboard.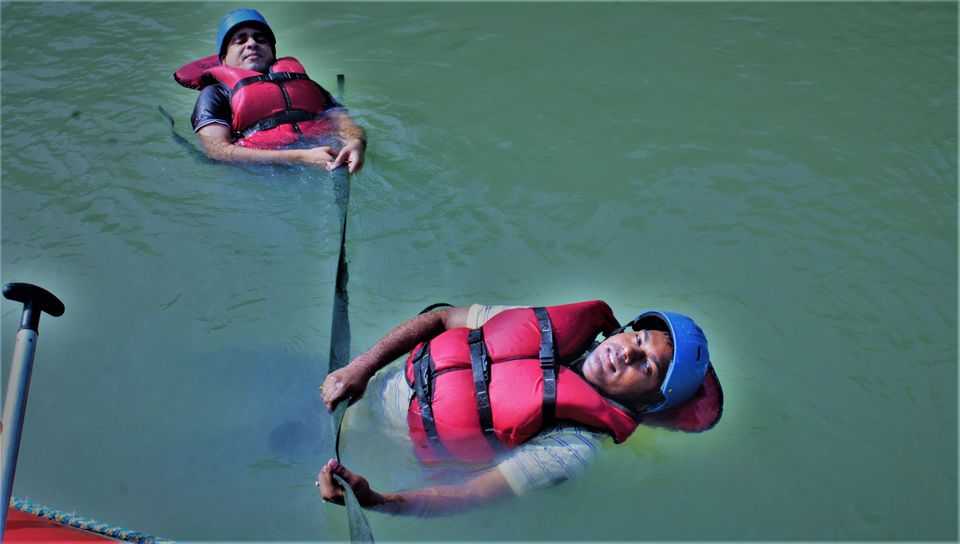 Even if you fall without a paddle, ask somebody to throw you a paddle and hold on to its blade while you wait for your rescuer to stick out his "T". In any case, do not panic. You will not drown. And the force of the river will ultimately bring you to a bank. Another precaution you can take is to hold on to a rope tied to your canoe.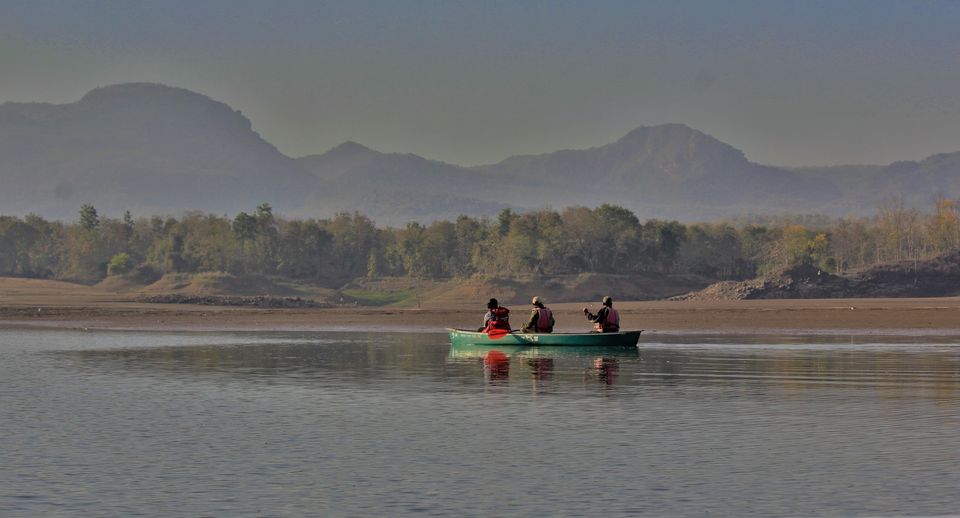 Canoeing is a wonderful way not only to explore the Earth, but also to keep fit. Your arms will get an excellent workout from hours of continuous rowing. That works positively for your metabolism and appetite too! :-)
Now that you know how to canoe, go on your first canoeing trip in the middle of nature, so you can admire the view all around you!
Where to do canoeing in India
1. Kashmir has some beautiful lakes and rivers which make canoeing possible - Lidder, Dras, Zanskar, etc. Contact J&K Kayaking & Canoeing Association at +91-9697764105.
2. Uttaranchal too has plenty of local operators that let you hire canoes. Don't miss canoeing on the Ganga where it's still.
3. Goa is another popular canoeing destination. Paddle away on the Zuari River (noted to be the most attractive one) with Goa Kayaking.
4. Honnemaradu Dam in Shimoga, Karnataka is very light on the pocket for canoeing enthusiasts.
5. Ditch the houseboats for canoes in Kerala. Several local operators will be happy to rent you one.
For insights on interesting places to visit, check out my travel blog - Oindrila Goes Footloose. You can find more awe-inspiring photos on Instagram and Facebook.