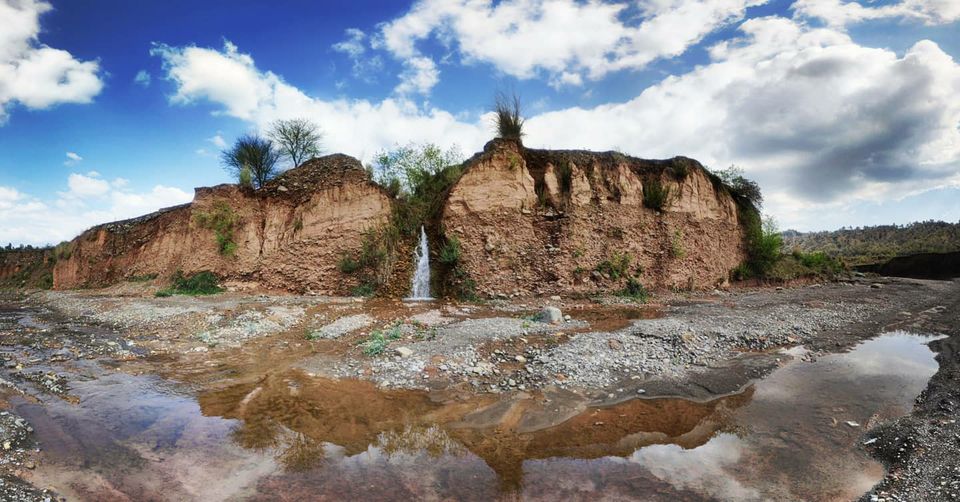 Burj Kotiyan
A perfect TriCity Getaway
If you ever want to enjoy with your loved ones in a hilly area in the lap of mother nature, Burj Kotian is a perfect place for that. Being around 30 Km from Chandigarh (Sector 17), it is a perfect getaway from city life as it is less crowded.
As we had never been to this place before so we had no idea which route to take but with little help from Google maps, we were able to figure it out. The only thing we knew was that there is a waterfall nearby. From Panchkula to Mallah road to the backside of Kaushalya Dam, that was how the route looked like. Without much delay we started our Activa and in no time we were on a beautiful road surrounded by greenery. We could feel the chilly wind on our faces which reminded us that it just rained last night that made it so cold. Even with GPS in hand we reached the opposite side of the waterfall and it took us a while to realise it. So we asked locals for it and they gave us correct directions but with a warning that rains could have increased water level so apparently we needed to be careful which we completely ignored and finally reached there.
On a first glance the river does not look as wide as we expected it to be. According to locals, the cold water in front of Ghaggar river flowing in front of it makes its way to Himachal / Morni and it was much wider long ago but now water level has gone down due to climate changes. We could see some children enjoying and cheering at the other shore. The flow of the river was quite strong enough that it would be difficult to stand in it.
We spend around 2-3 hours there in the water relaxing and roaming around to explore this place. I would say that places like this need more attention from adventurous guys like us. At the end, I would conclude the trip to Burj Kotiyan with a quote.
"A day well spent, is a day well earned".
A video is worth a thousand words. You can check the YouTube link below.