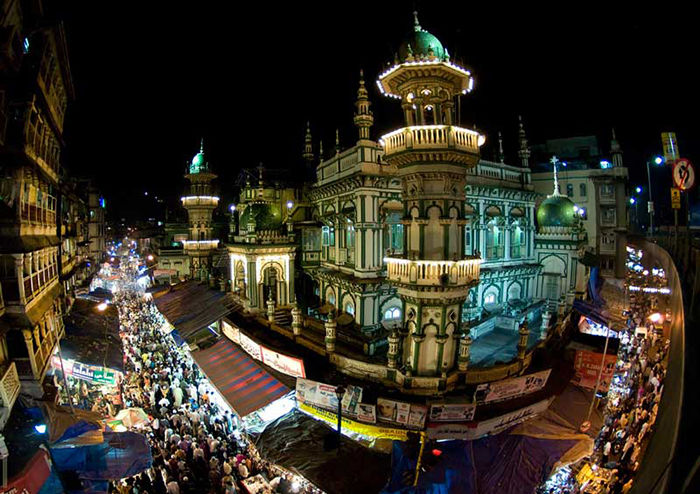 Everyone who likes food always has tall tales of the food in Muhammed Ali. I always preferred Jama Masjid more but this year I was in Bombay during Eid and decided to try out Eid spreads. Not just the famous Mohammed Ali Road though.
The Eid Spread is one of the most immaculately made spreads and takes over a few hours to prepare. You can start with a few of the many starters they have. We started with Russian cutlets and Seekh Kabab and the crunchy bread crumbs with the soft texture of the mutton mixed with spices titillated our apetite. As we moved onto the Baida Roti and the Kebabs which are slowly cooked on a traditional tandoor, we were quite full. But it is okay to overeat on Eid. The Baida roti which is quite filling with its flour coating and meat stuffing will get you ready for the main course. It is a good idea now to eat some sweet and clear your pallete which will help you to relish the food furthermore.
For mains, my heart lies with the Nalli Nihari which literally means it has the bone marrow and the curry is made of the stew complete with herbs and spices. It goes best with Paratha. Mutton Kheema with the buttery pao is also a delight when the chewy minced meat is soaked into the bread. The Mutton Pulao's chunky pieces of meat were succulently cooked and the rice made the meal complete.
A huge helping of Rabdi later, I decided that Bombay also has some good Eid spreads but Delhi still remains undeterred.
Here is where you can go for more-
Jaffer Bhai- Located in Jogeshwari, it has a wide range of Biryani and is a great choice for a hearty meal.
Lucknowi- In Behram baug, a locality in Jogeshwari West, this is the spot for Tunday kebabs and flavourful Nalli Nihari.
RTC- The best Russian cutlets ever and a must visit if you are in Colaba.
The Khansaama- In Andheri West, they have juicy Shammi Kebabs and Mutton Bhuna if you are not in mood for the heavy stuff.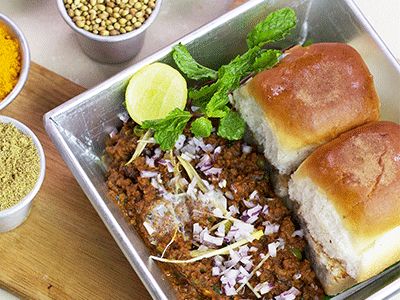 Kasbah Grand- Definitely the thickest rabdi and they are also very generous with all their proportions. Located in Malad.
Hotel Afzal- In Mazgaon, it is an ideal place for Kespa which is a huge plate of rice and pieces of meat complete with saffron and the herbs.