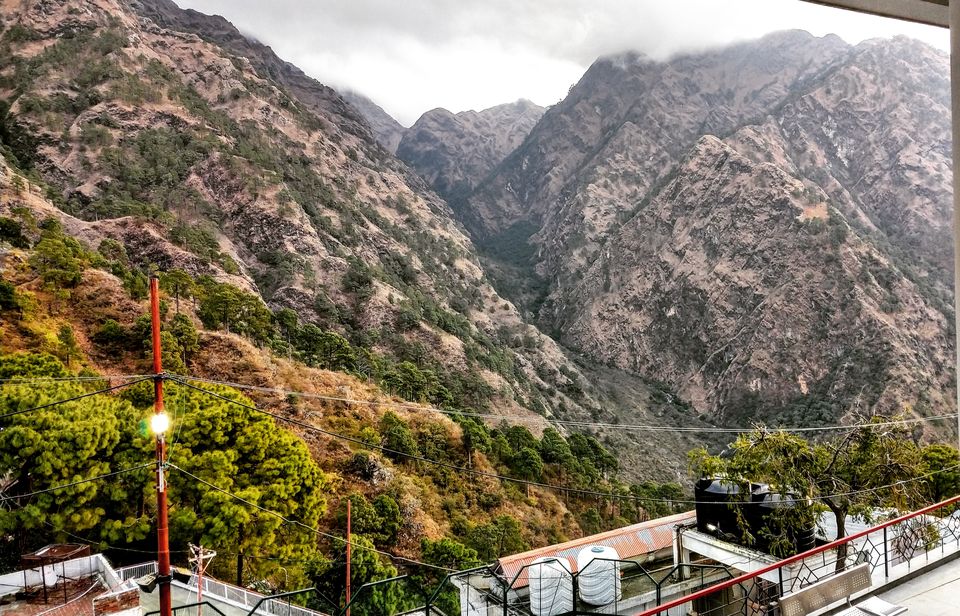 Before I go ahead and narrate my travel experience I would like to explain why am I calling it an escape (Although it is pretty obvious). Giving a break to one's everyday activities, travelling is one such thing that has the power of completely transforming us and develop in a way we previously did not understand, or believe possible! Personally, I haven't been travelling much as I am busy with either work or fitness related routines. Since India experiences a varied climatic condition all along the year, I believe the best time to begin with your expeditions is in the month of February-March. Reason being, the weather is completely in moderation, one experiences a chilly yet a subtle experience overall.
I am currently living with my mother in Bangalore, while my father works in New Delhi. Moving on, I & mom boarded Rajdhani express from Bangalore (KSR) to New Delhi (NZM) on the 5th of March and it took us roughly 33 hours to arrive at our destination. Dad was waiting eagerly for us to alight the train. He had arranged a comfortable stay for both of us. We got freshened and dressed up to explore the city. As Delhi is known for its trend setting fashion, we took a cab to Sarojni Market. On my way to the SN market, I loved how well navigated the roads were. We enjoyed the hustle & bustle and liveliness of the market. I picked up a few things for me and my mother and we headed to the Rashtrapati Bhawan Museum. After a quick security check, we were assigned with a locker where we kept all our belongings. This museum is one of its kind, displaying the memorabilia of freedom struggle, gifts offered by various countries to the presidents. VR rooms took me by surprise and lured visitors the most. We went back to our room and relaxed. I woke up the next morning with a smile on my face and excited knowing that we will be visiting India gate today. Being a military brat, the patriotic traits are inherited in me. We took a rickshaw which dropped us straight to the entry of the gate. I could see, the India gate, Amar Jawan Jyoti and the National War Memorial aligned perfectly.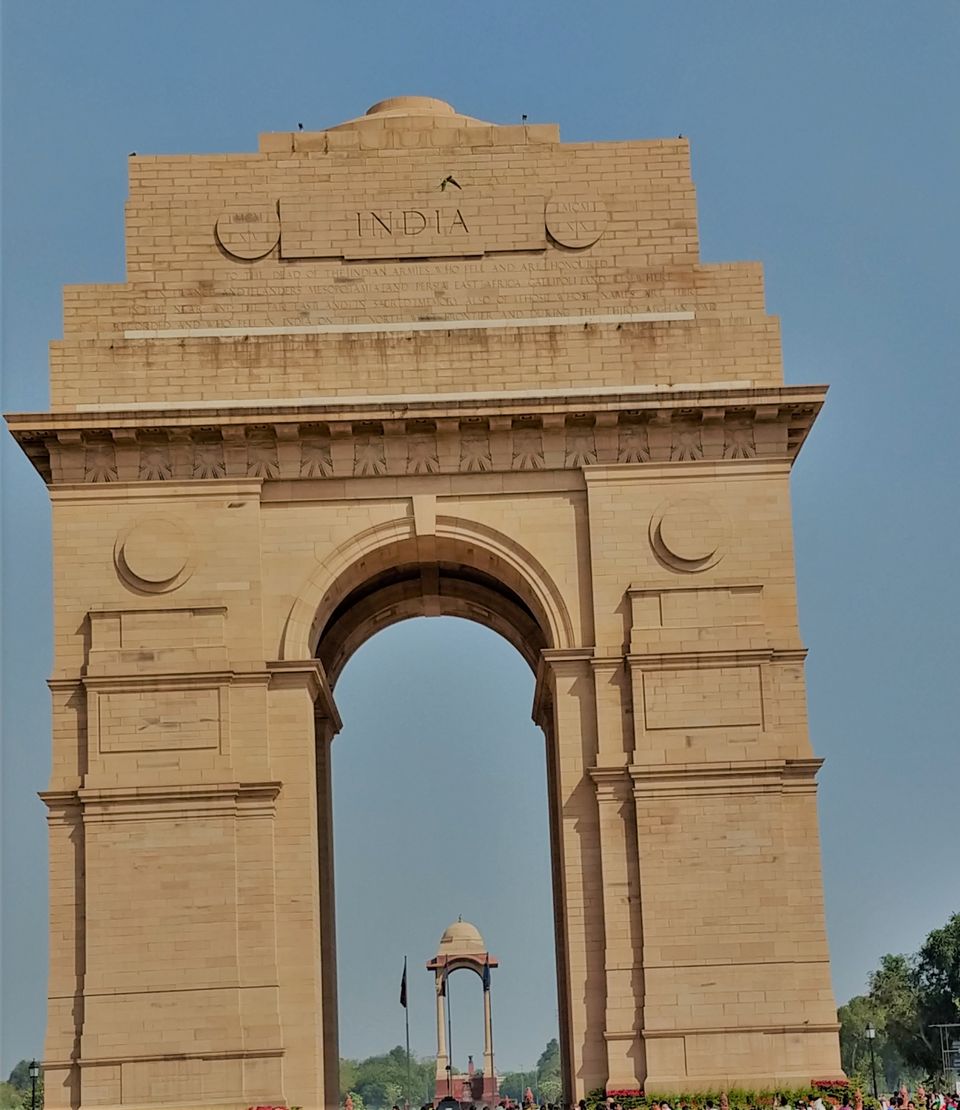 After a half an hour walk on the Rajpath, we reached to the Rashtrapati Bhawan gate. And enjoyed the antique and exemplary architectural structure.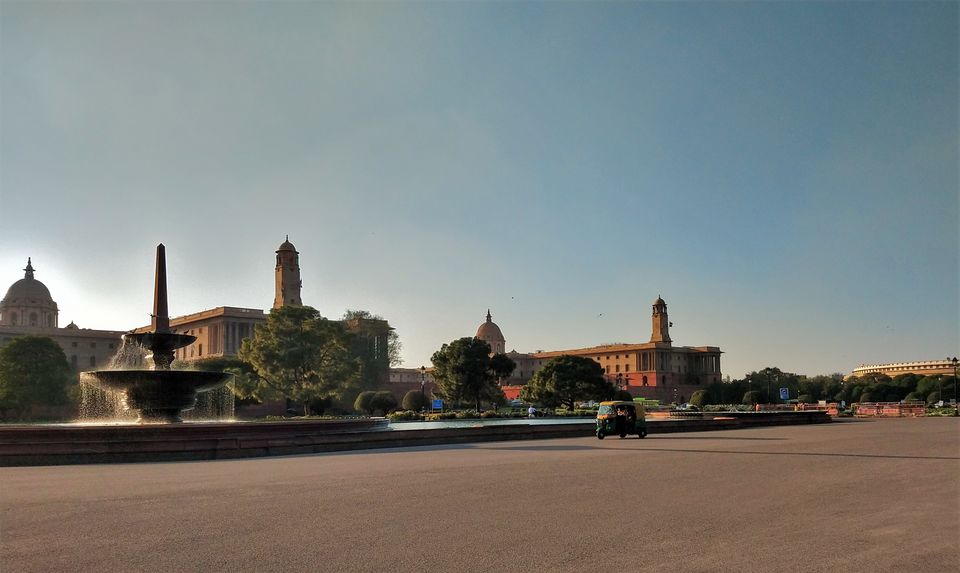 We spent the first few days exploring the city, enjoyed mouth-watering street food and planned for the rest of our trip. On the 11th of March, we packed our bags and were set on our way to Katra(J & K).
We boarded Vande Bharat Express at 0600 hrs. The train has only 3 stops from the departure station to the final destination and stops for a very short duration of time, so I would not recommend anyone to leave their seats and loiter around the station or you might end up missing your train. The catering service was commendable and very systematic. I finished my breakfast and took an hour-long nap and I was constantly monitoring my location using google maps to make sure, I do not miss on the stunning views.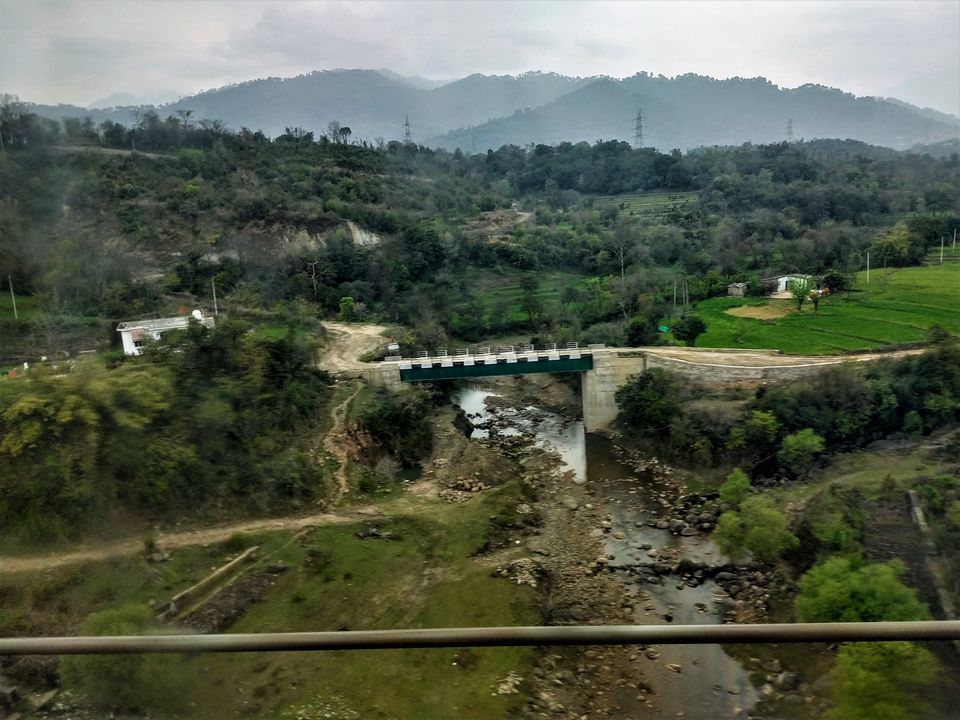 After a long wait of 6 hours and enjoying the train ride, we reached our destination and were spellbound by the view. It was a good start and I knew the rest of my journey would be memorable.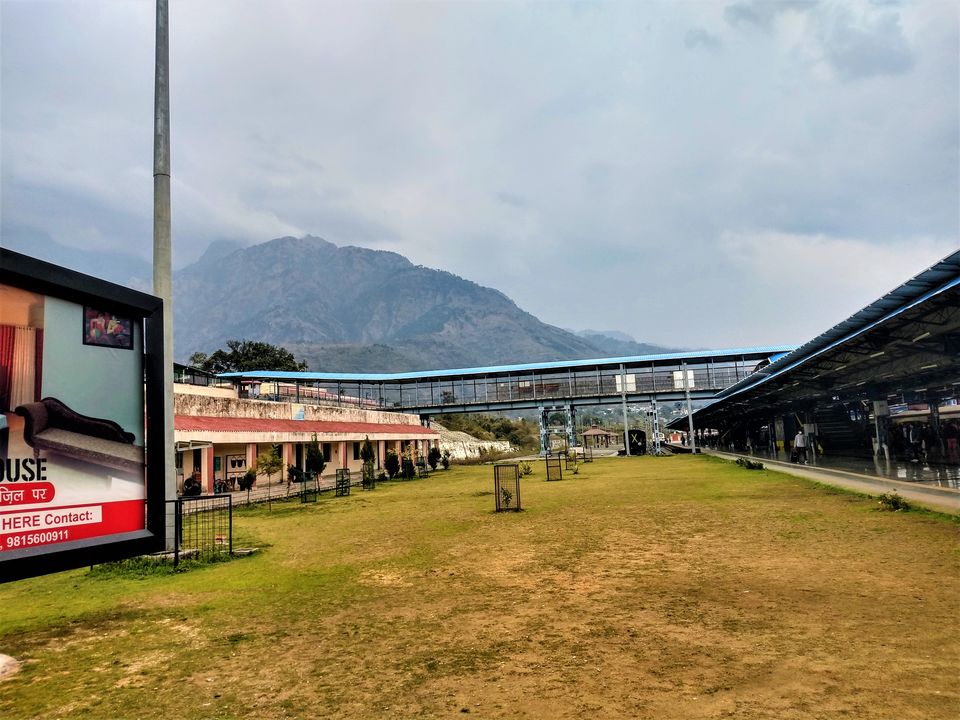 We didn't book any accommodation prior to our arrival because sometimes, it is better not to have everything planned and set in a direction. Uncertainties make an experience an Experience! Just as how we assumed, finding accommodation was not a hard task. We found a decent hotel with a perfect view for rs 300 per head. We freshened up and changed to comfortable & warm attire before we moved ahead with the legendary walk of 15 kilometre, leading all the way to the Vaishno-Devi mandir. It was almost 1930 hrs and the weather was quite cloudy, so we were prepared for one hell of experience from the start of our journey. There are quite a few means which one can opt if one does not wish to walk all the way. Both my parents are 45+ and insisted on completing the journey by walk, it filled me with happiness and I was energized to trek uphill.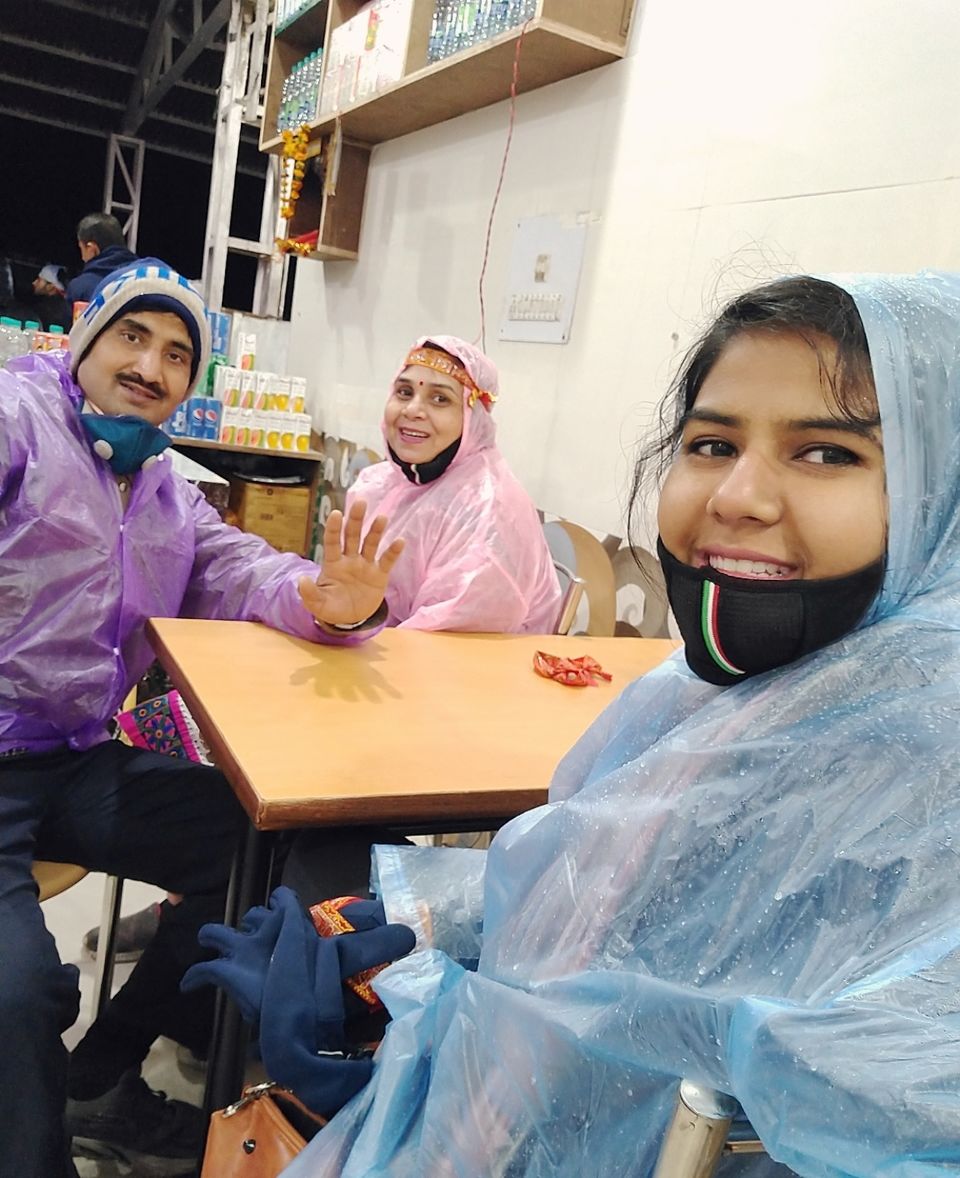 The weather was gradually turning rough and chilly as we moved ahead. Just after we finished walking for 7 kilometers, and reached halfway to the Ardhkuwari mandir, the weather worsened and the heavy clouds rained cats and dogs accompanied with strong cold winds and made it difficult for us to continue with our journey. It was almost midnight and the rain turned fierce with every passing hour. We had to check in to a dormitory, based on our way to spend the night and resumed our journey the next morning.
After a good rest of 4 hours, we woke up to a clear sky and a brilliant view and geared up for the rest of the walk. I had befriended a group of people of my age and in no time we could spot Vaishno Devi mandir and couldn't wait to finally complete our darshan. The walk through leads to a locker room where one can keep ones foot-wares, mobile phones/cameras and the luggage they are carrying. Although the journey to the temple took hours together, we could only spend a few seconds inside. I noticed 3 unique and beautiful stones with perfect lighting over them, giving a mesmerizing view of the goddess. I was filled with peace and satisfaction after my darshan. I took a few moments for myself and just gazed at the enormous mountain range stretched in front of me.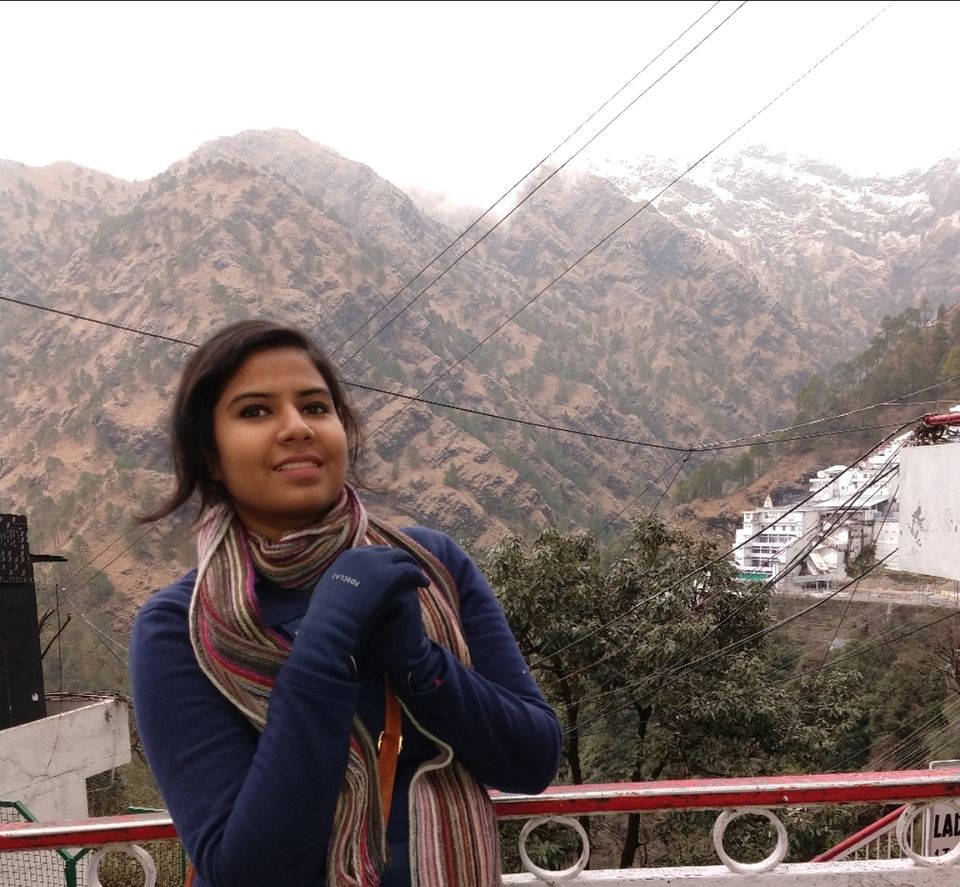 It is a well established statement amongst devotees, that your visit is incomplete if you fail to visit the Bhairav mandir. The trek is roughly an hour long and after the inauguration of a rope-way system, the journey time has reduced to 3 minutes. The tickets are available on the spot at Bhawan and cost about 100 per head one way.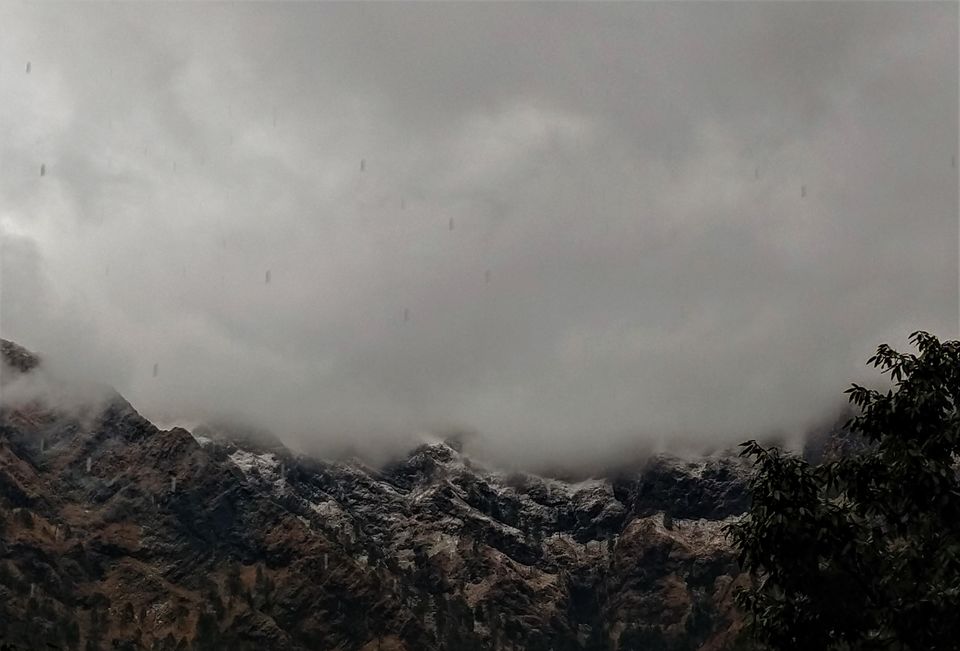 We reached back to our hotel room after a few hours and had a quick full-body massage from one of the mechanical chairs, shared a meal and went straight to bed.
We woke up after a good sleep, freshened up and checked out of the hotel. One of the hotel helpers helped us with our bus ticket reservation to Amritsar since the internet or any general network is not serviceable in J and K. We were settled on our seats by 1100 hrs. I was happy and subdued at the same time as I knew after a few hours I'd be out to the ordinary. After 5 hours of bus journey, we reached Amritsar city bus station and took a cab to the golden temple. It was almost 1930 hrs and we were standing in a beautiful place like we had never seen before. We had to walk a kilometer to get to the temple and there were shops on either side of the road. What struck me the most was the uniformity and tidiness of the place. All the shops were alike and even had similar welcome boards. We reached the entrance, covered up our heads and were awestruck by the serenity of the Golden temple.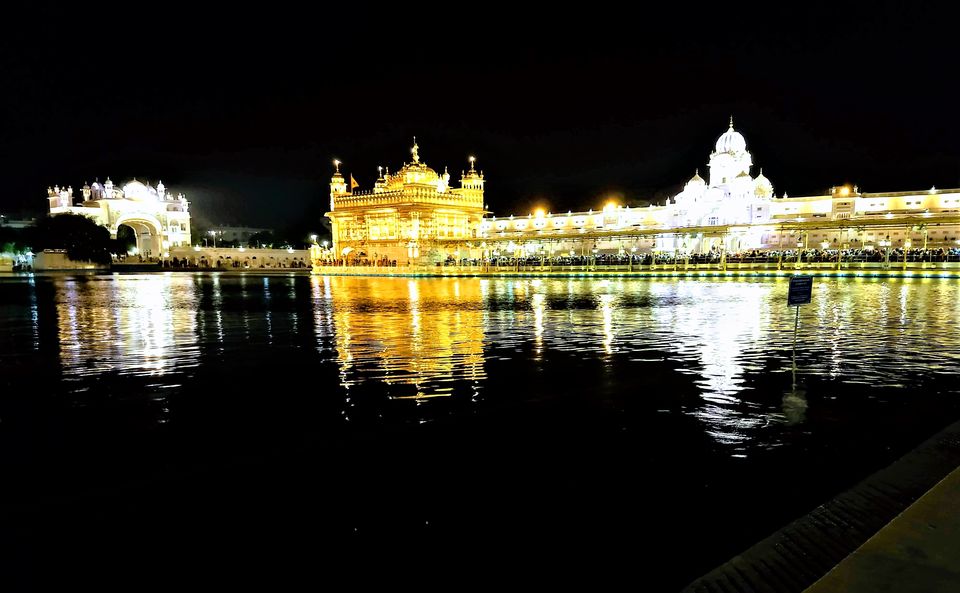 I sat by the holy pool and counted on my blessings and realized how important it is for us to take some time out of our busy schedules and spend few moments with our loved ones and create memories that remain with us for life. I look back and I feel blissful and satisfied to discover a better version of me.
#Lockdown