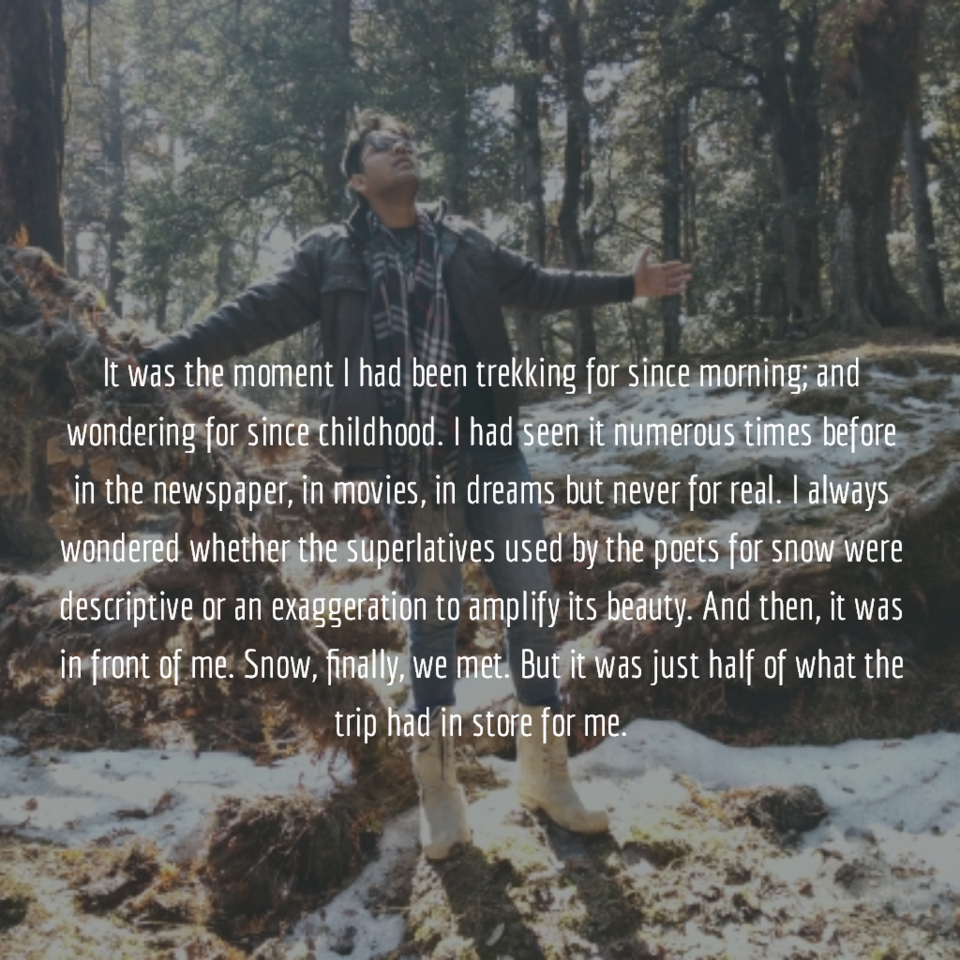 With a heavy heart, I waved without actually raising a hand, and glanced at our camps. Rishikesh, you always surprise me and help me to find something inside myself, I thought and turned to witness my friends making time lapse videos of the road ahead; however, I was in a time lapse of my own.
Next Stop, Food
In order to save time, our driver had urged us to leave the camps early and we obliged. After all, the breakfast was not included in our customized deal. And a devouring competition commenced between our eyes and bellies where eyes got a 90 minute head start with a picturesque view on the menu. Within an hour we realized the essence of the saying, "Pehle pet pooja fir kam duja."
We needed Food. Food! Not some fried picnic snacks we had in our bags. And I don't know why I started having this unquenchable desire for a Mango drink, Mazza to be specific. After driving for half an hour more, we found a chain of Dhabas in a line and we chose one randomly. Almost all the Dhabas looked the same, so no point in wasting time.
We had Pranthas, Pakodas, Tea, Coffee and Bun Maska. Our Hyderabadi friends were like, why you North Indians are so obsessed with Pakodas and Pranthas? And I was like, c'mon embrace the difference as it is the beauty of travelling; and next time when we come to Hyderabad, we would satiate ourselves with Biryani.
I liked Bun Maska a lot. Such a simple dish it was; the sweet-salty taste along with a hot cup of well-cooked tea was awesome. We left the place along with a bottle of Mazza which gave my friends an instrument to scoff for the next two hours with me at the receiving end.
Huh! Nevermind!
Auli is around 280km further ahead of Rishikesh; on the way to Badrinath. And though our Driver was highly efficient, with his negotiation skills, in keeping our breaks to a minimum, there came a view that we were like,
"Bhaiya side me rokna" (Bro, stop the car sideways)
"Bhaiya thodi der mein diesel bharwane ke lie rukna hi hai" (We will be having a halt soon at a Petrol Pump)
"Ha waha bhi ruk jana, par yaha Roko" (Yeah, but stop here too)
And he obliged, ha had too.
I was a little less polite, but the view demanded so. Check for yourself.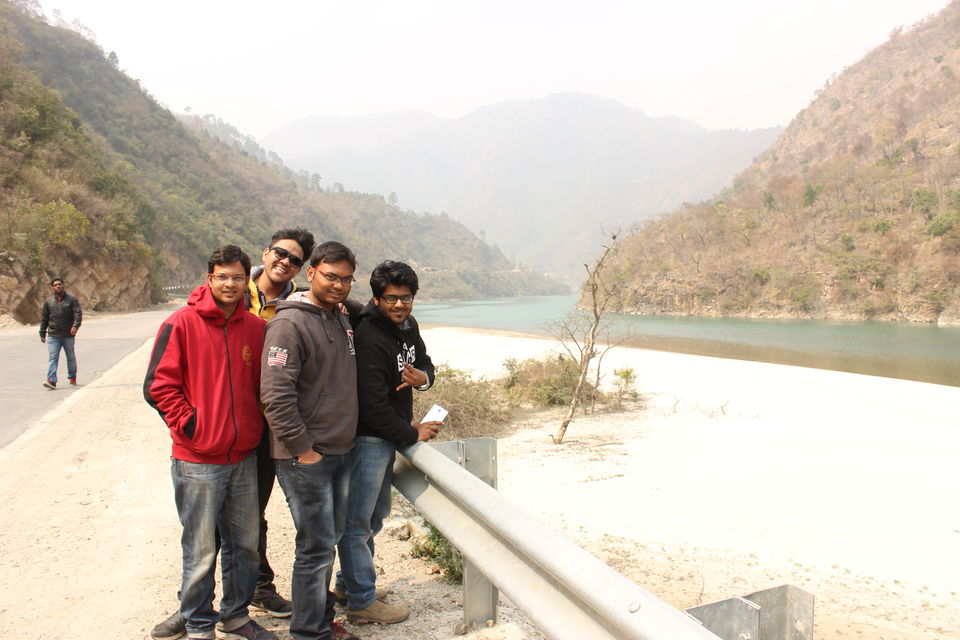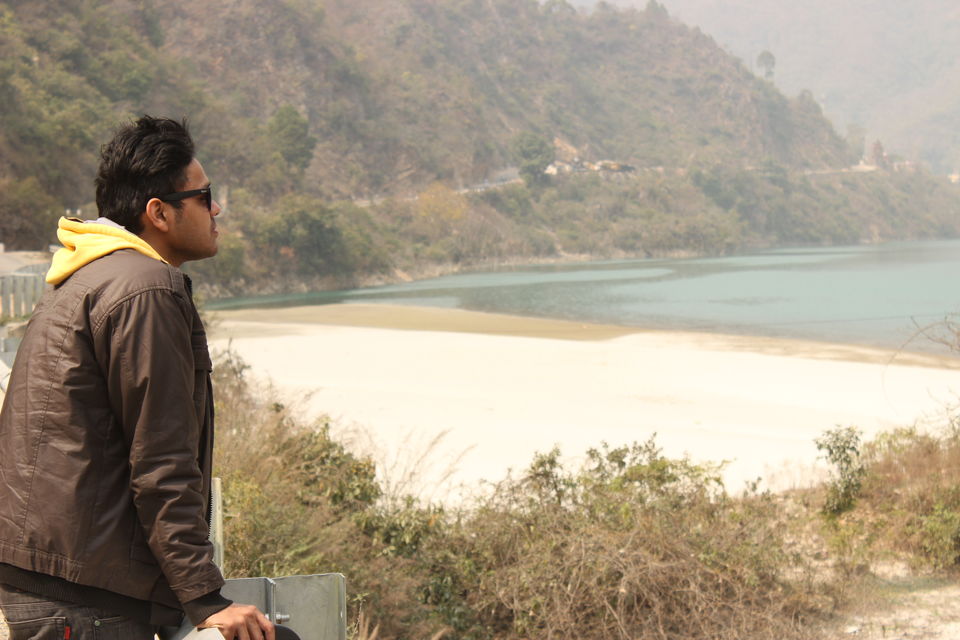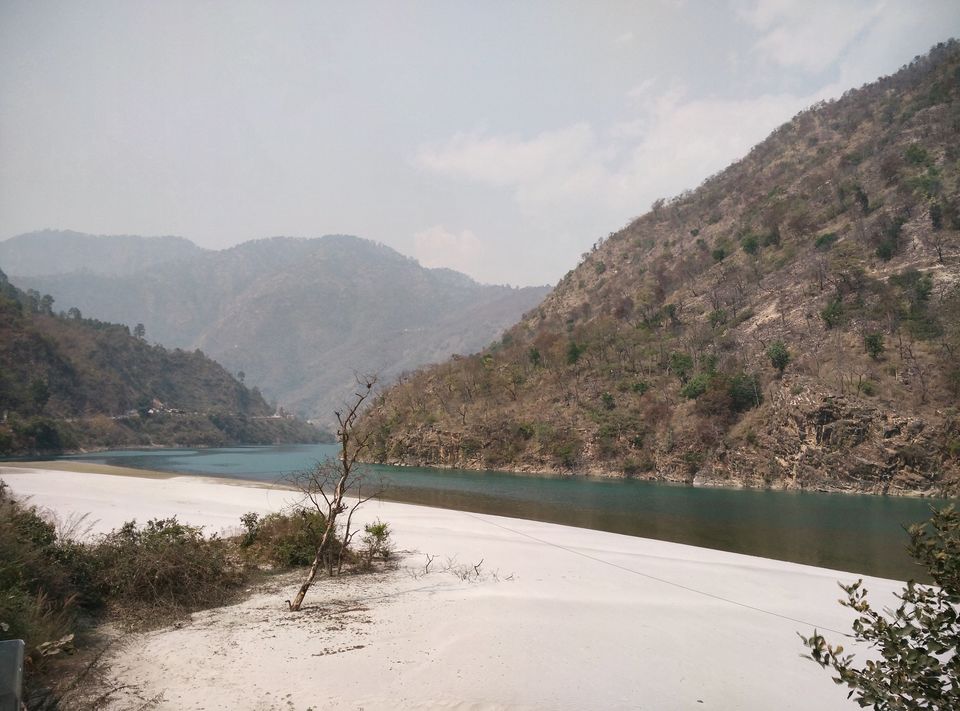 And it was only the starting. There were so many awesome view-points: Perpetual meadows, panoramic views of ranges of Himalayas, the colour changing (might be due to different angles of reflection and less tourists) river babbling along, strip/level irrigation and many more. At many junctions, our driver told us about the destinations of the roads not taken. I was amazed and an idea of a future trip got incepted in mind. A Solo trip. But at that point, Auli had my undivided attention.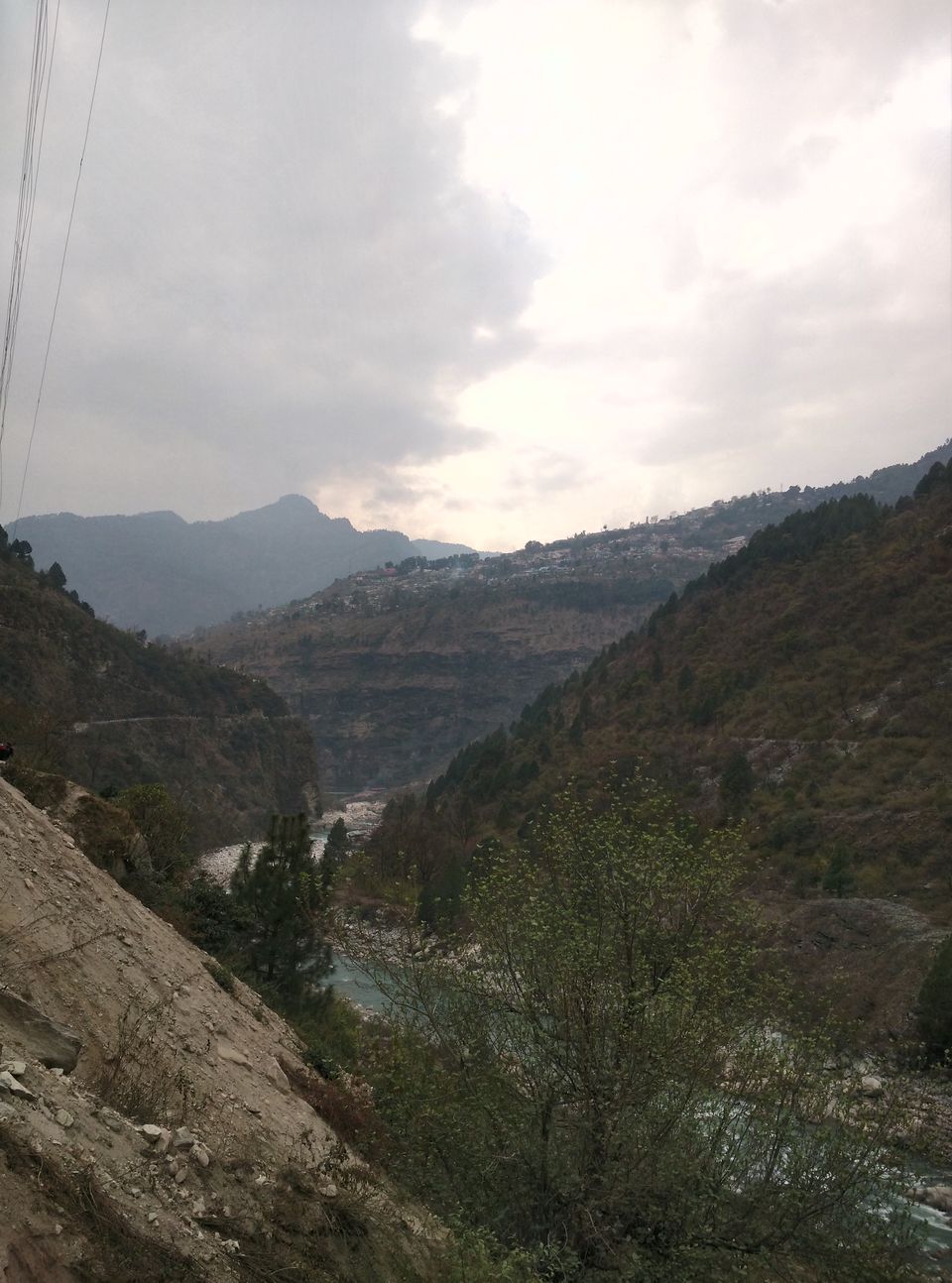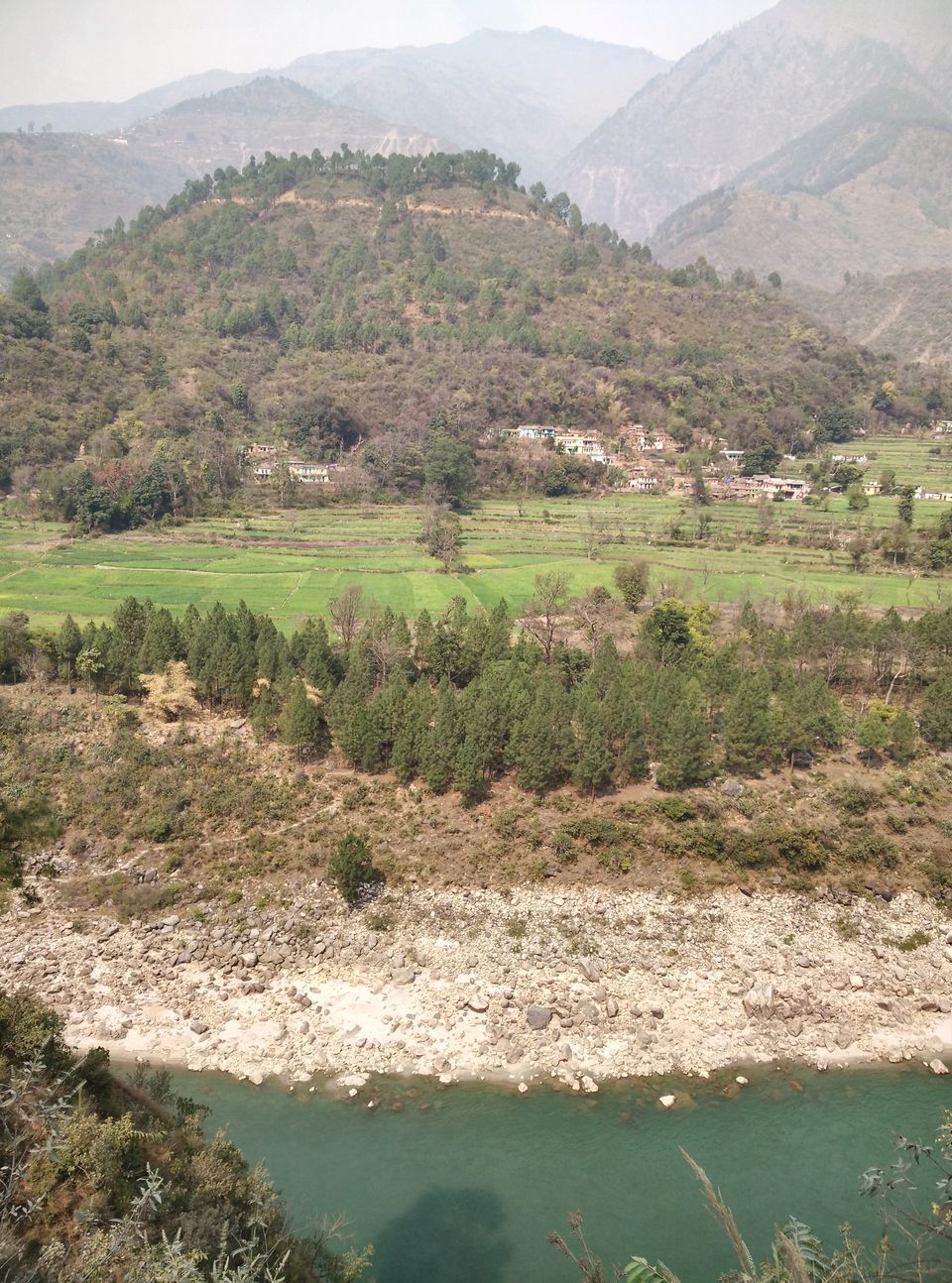 It took us 10 hours to reach Auli. We initially thought of going to Joshimath and then taking a Gandola to Auli, but yet again our driver cajoled us otherwise and I must say it was a wise decision. Why? See it yourself…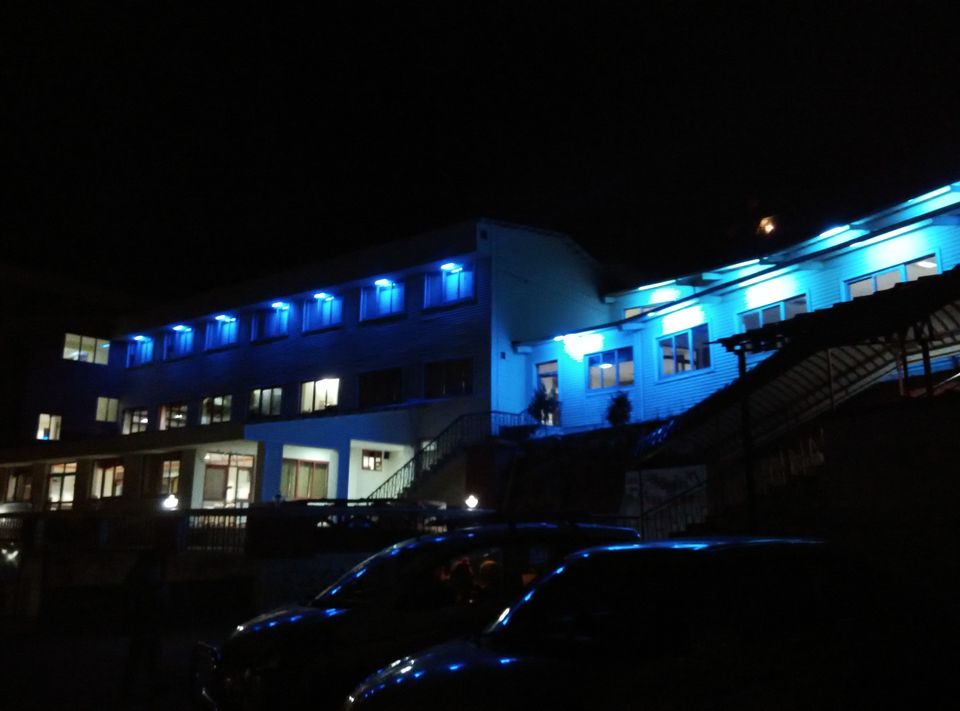 I had seen this thing before when I searched for Auli and I had to rule it out. Why? Because it looked expensive. But I didn't know that it is a government resort. Yeah!
Garhwal Mandal Vikas Nigam Limited (GMVNL) is a state government agency which takes care of this resort; and our happiness just multiplied manifolds after hearing the room tariffs. We went to our room after treading two floors by stairs, lost our breath in the process, and placed our bags before collapsing on the bed. Our asses might have thanked us in the form of a creak from the bed. It felt Heaven. It was 8 on the clock, so we just rested for half an hour, used loo, wore jackets and started treading towards the restaurant. None of us said so, but it was a little haunting in the night. I mean, the wind was making a myriad of noises and the sound of footsteps or fluctuating lights in the nearby dorm can freak you out. Later that night, my friends experienced something a notch higher when they went for a stall on the road outside the main gate of the resort. They saw a white reflection. None of them waited for a second to inspect what it was and it was completely understandable. Who the hell would have!
We satiated our tummies in the cafeteria, which was subtle with a TV for us to watch cricket and scrumptious food, before taking a long walk back, 2 floors, to our room. Whether it was oxygen deprivation due to height or low stamina due to unhealthy daily routine, we all were exhausted when we reached our room. I was. Therefore, I wasted no time or energy in a night talk before getting lost in my slumber. And yes, then I understood why some people go to a hill-station to relax and sleep. Though, I would prefer adventure any day, but some nights are better when spent peacefully in your bed.
After getting all ready for our trek, we were about to leave when a friend got an important call for an interview. It was impromptu and can't be avoided. He had to attend it on Skype in the next 4 hours and hence, he decided to stay back and join us as soon as possible. Everything happens for a reason. This delay latter turned into an Experience that he will never forget.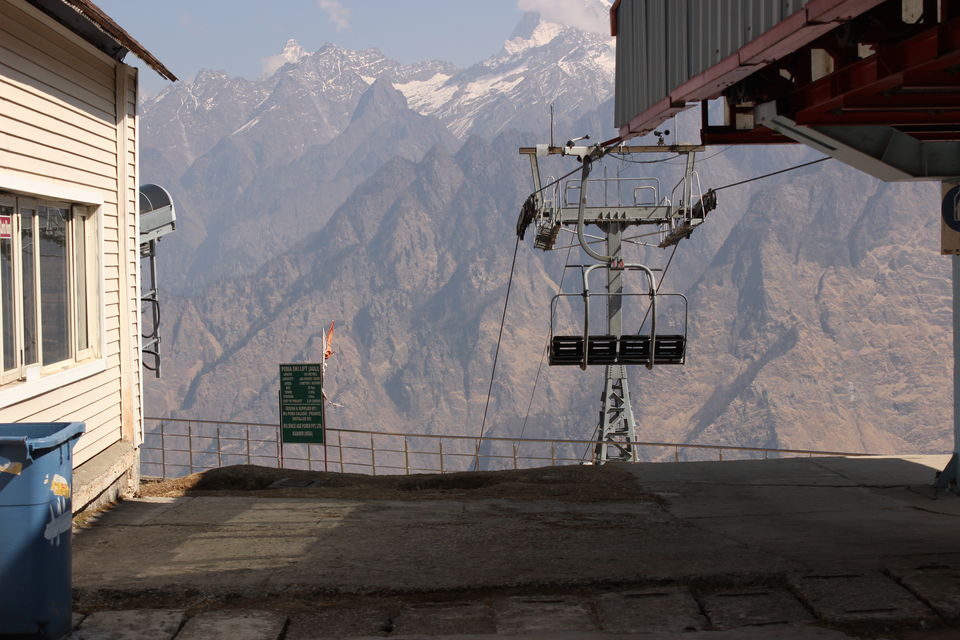 The facility of an Air chair was available from the top floor of our resort, which trembled and freaked us out. It was similar to the ones we see in movies to take skiers to an elevated point. I was a little disappointed to see all the land and not the white covering I was craving beneath my feet. But the overall view, was indeed amazing. The Himalayan range was standing tall on all our sides, and we were slowly moving mid-air on a hovering chair. Wonderful. The weather was complimenting the view. However, the weather of Auli is a little unpredictable, so it's better to confirm before planning your trip. We had expected Snowfall, and it did play for some time on my mind. Though, the air was cool, the sun was enlightening our path and the trek was not hard.
We had hired a guide, highly recommended, to accompany us to the Snow and the Frozen Lake but he gave us more than just the direction. He enlightened us about a lot of things which is very hard to find on Internet. He told us a scary story of a group of friends who had lost their way and were never found. And also about the local people and their local routines over the mountains. Such stories make a trip more than just snapping some pictures and returning home.
The land was uneven, the soil was moist at places, so we had to be cautious, but it was the view which was enchanting and it was filling us up with energy to trek. Snow was 2-3 km away from the Air Chair, as per our guide. Initially I thought, what the hell. Why we have to trek? But, at that time I didn't know that these 2-3 km, would lead to a rediscovery.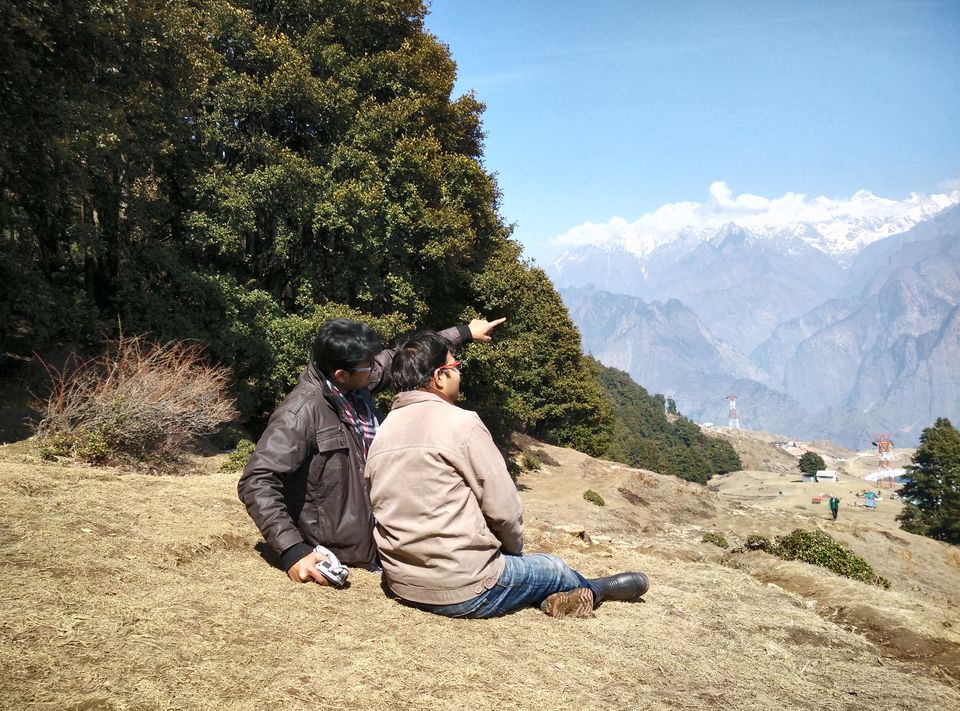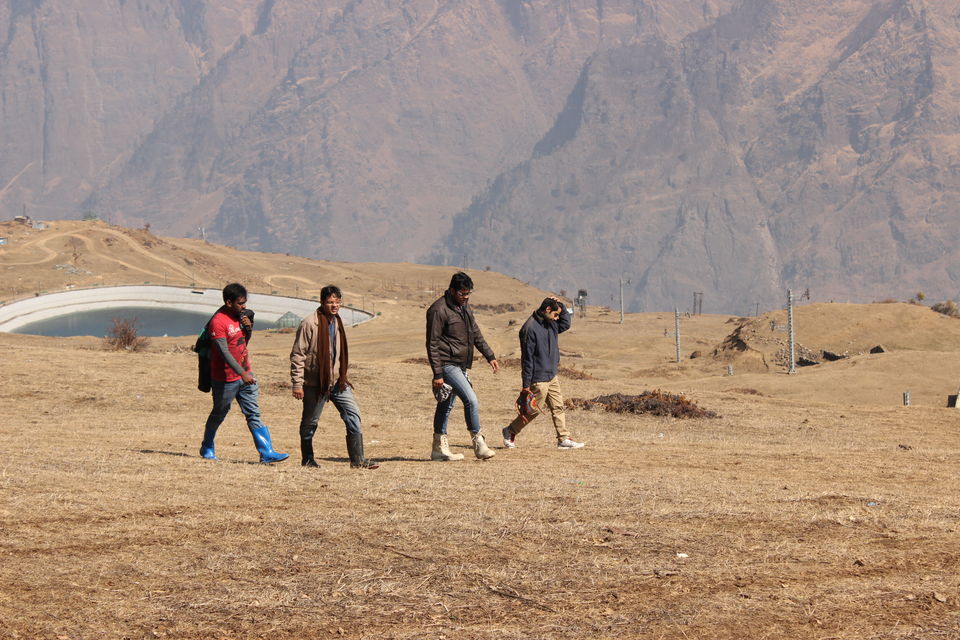 Next Stop, SNOW!!
We all have seen various movies in which a set of protagonists trek the unfathomable ranges around the world with unfaltering enthusiasm either due to a dream or for some other reason. They scale the mountains down while facing a lot of hardships and uncovering a lot of mysteries. In real life too, a trek could be such a task. Only, the dramatics and mystical creatures are dearly missed. As, the uncovering takes place inside ourselves.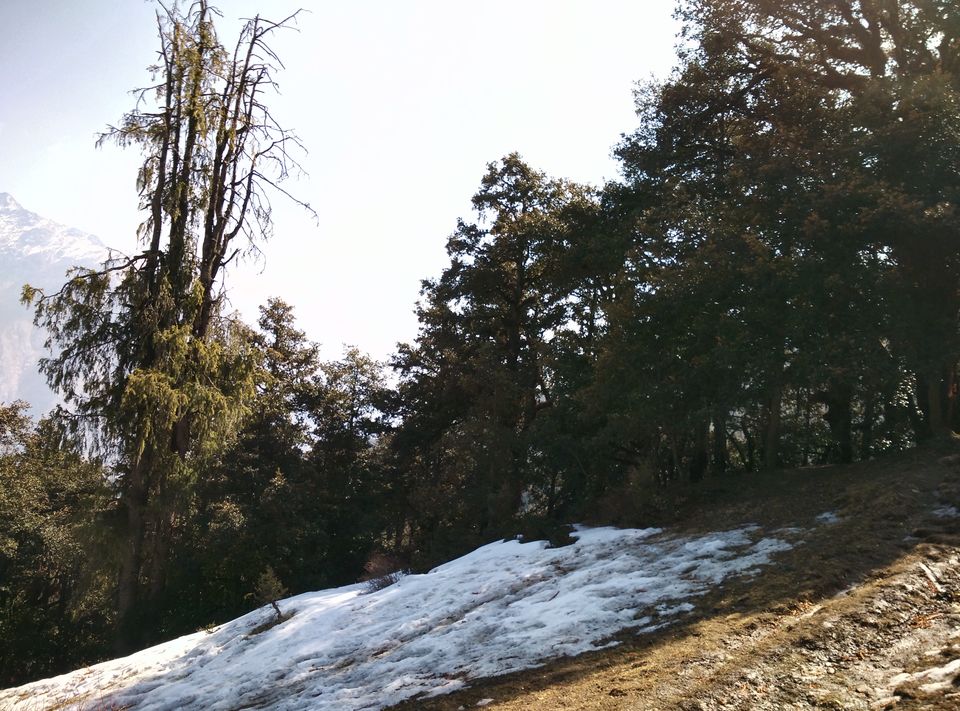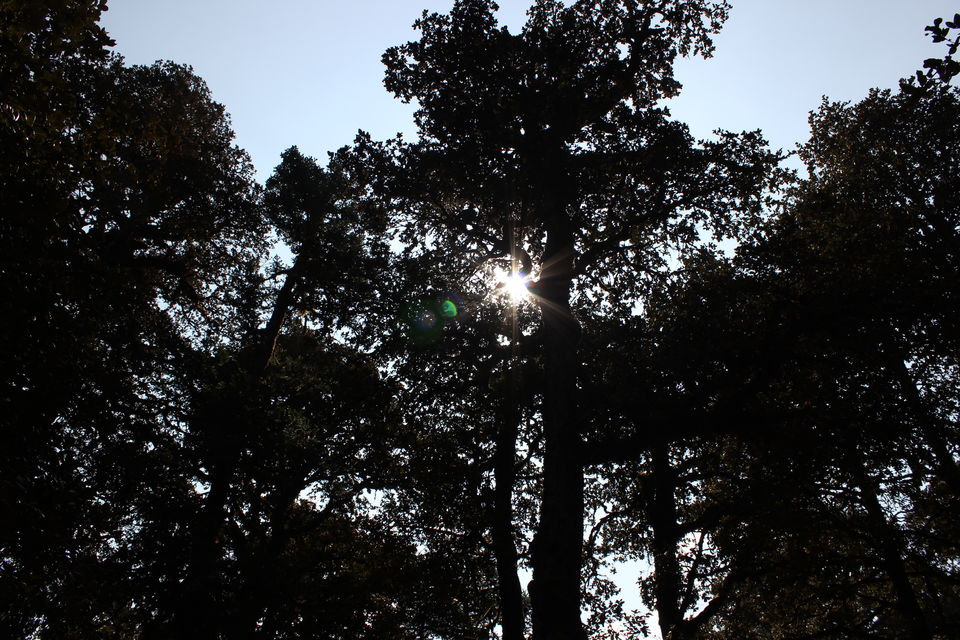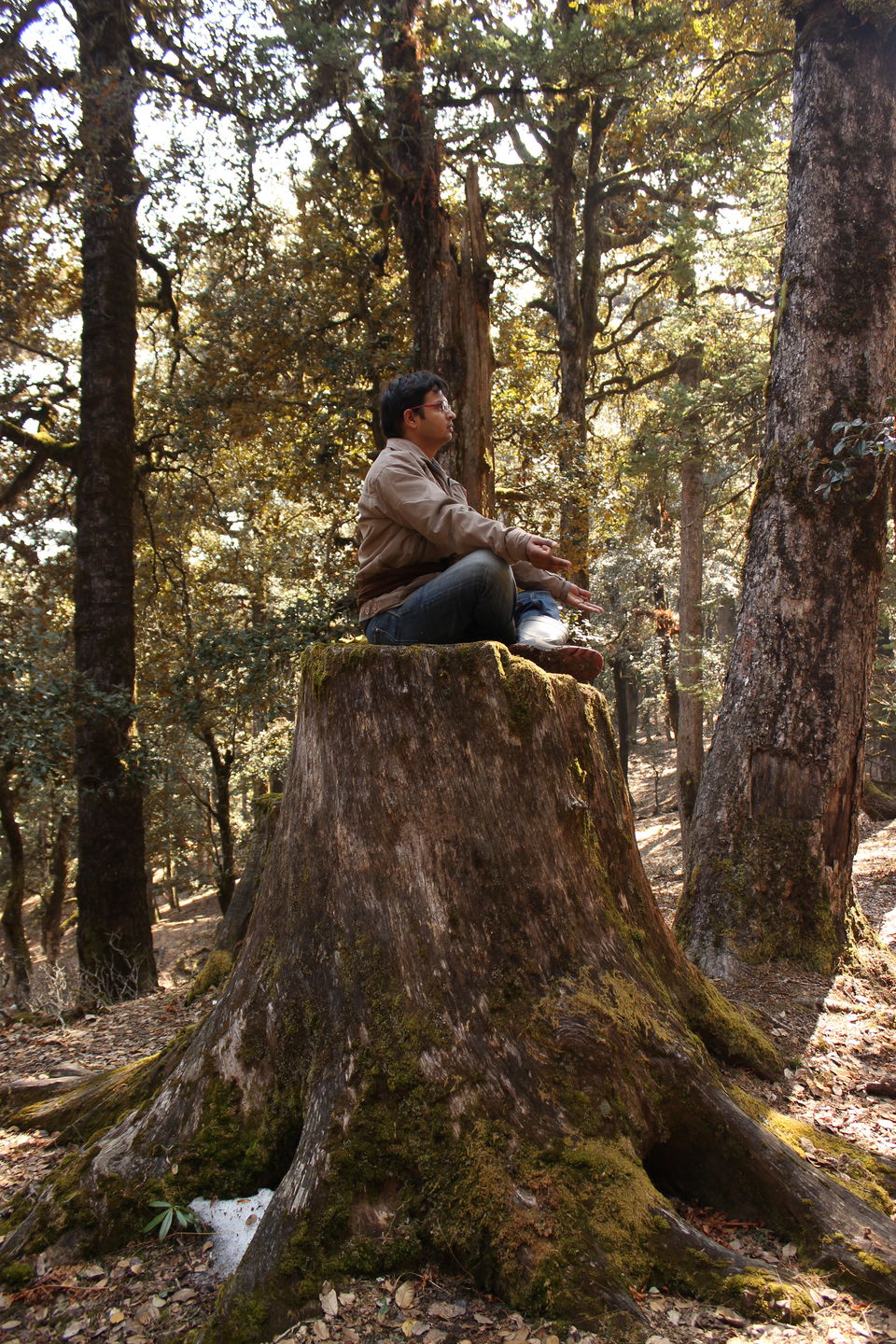 Few of my friends who love to trek, and have a better stamina, were way ahead of us along with the guide. And I, along with a few, were panting along, taking breaks to catch some pictures along with our breath, and thinking why such haste. Like the day before, I was in a time-lapse of my own, trying to savor each and every moment as if some answers were hidden in the depths of the trunks of our wooden companions. Sometimes having less Stamina than others is also a blessing.
But more than those answers, a question was irritating me.
How trekking shall be done?
Shall it be done as swiftly as possible to see the view from the top or shall it be done at a natural pace while savoring every moment?
Well, it was an irritating question because it was constantly making me think; who is spoiling the fun of trekking together? The ones who are ahead or the ones who are moving behind. But nevertheless, we trekked. After trekking for 2 hours, we reached to a point, from where we can clearly witness the grandeur of Nanda Devi Range from a distance, and yes Snow too! I was awestruck.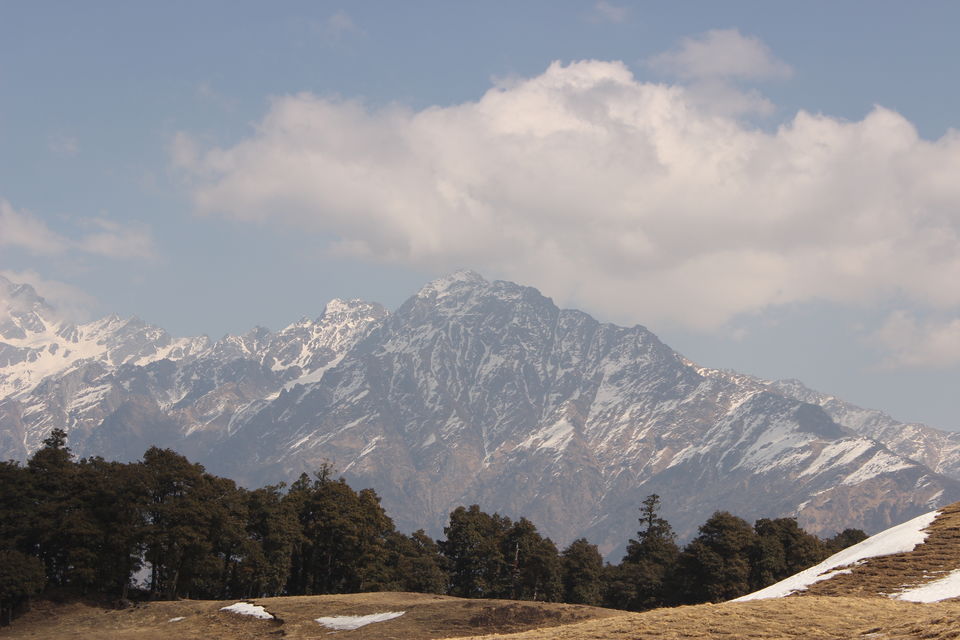 We touched snow, rolled over it, played snow ball, and finally, laid on the snow-less ground (nearby) facing towards the sky. The fresh air was filling our lungs, and the formless clouds were a treat to watch. If the sunlight was kissing our cheeks, a cold breeze was caressing our bodies. It was as majestic as it was laying on the bed of the Ganga river at Rishikesh. And then, I turned my face rightwards to see one of my best friends sitting on a big rock. He was sitting there quietly, as if wandering into the infinite for something. I had never seen him like that. Initially, I thought it was for his Facebook Display picture, but nobody was holding the camera. And it was at that moment, when I got the answers that I was seeking. I had a smile over my face, and turned my head upwards and closed my eyes. The yellow halo was waiting for me behind my closed eyes.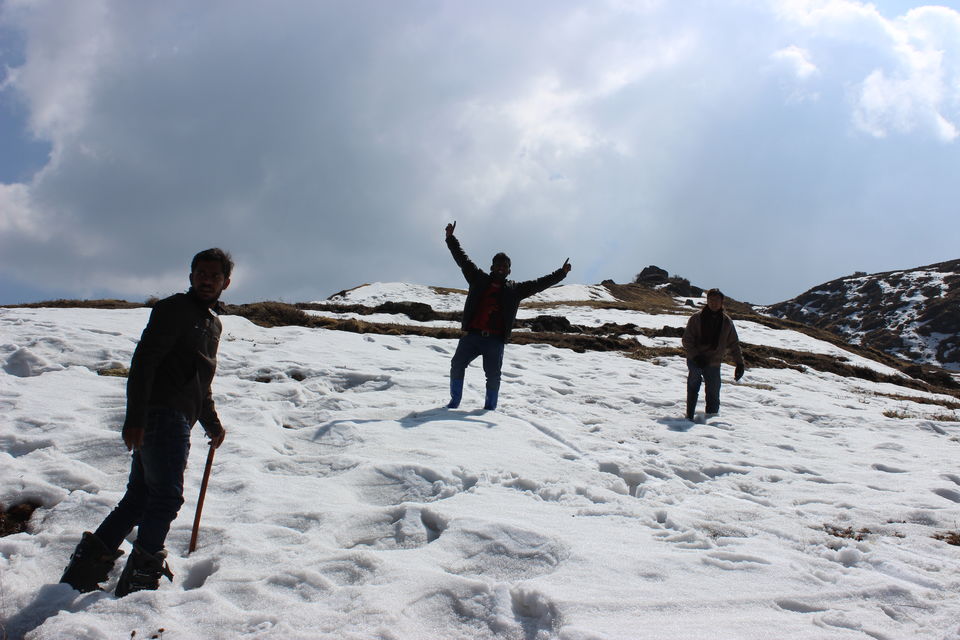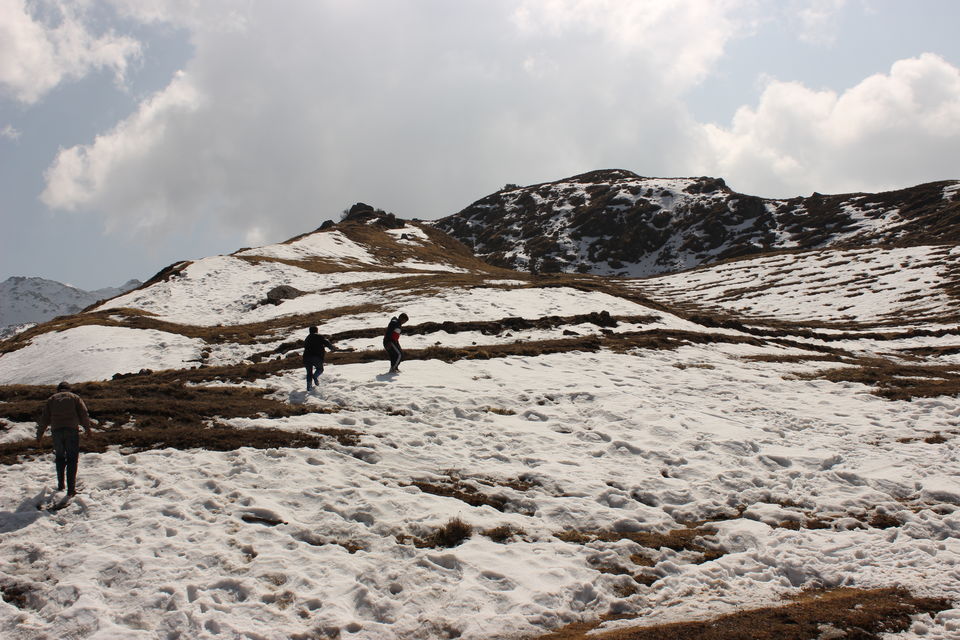 When we trekked down, we reached a Hanuman temple, I suppose, from where we have to take a different route for the frozen lake. It was there where we received a call from our friend who had an interview. He needed the direction to reach us and because we were at a height, there was no network for him to reach us earlier. We waited for him to come, while our guide and the best trekker among us rushed to get him.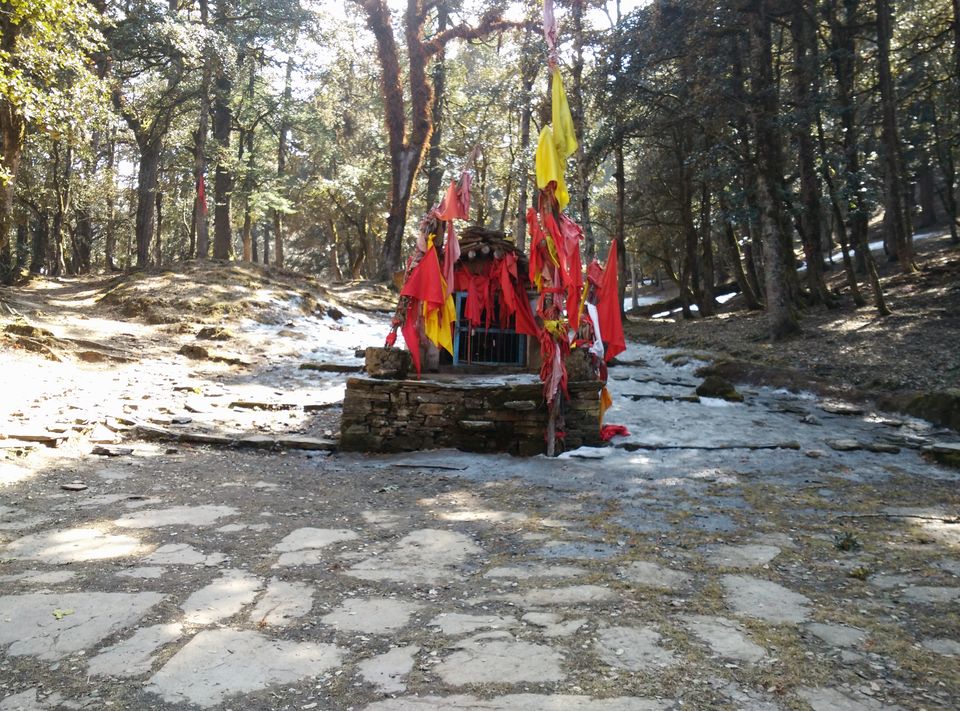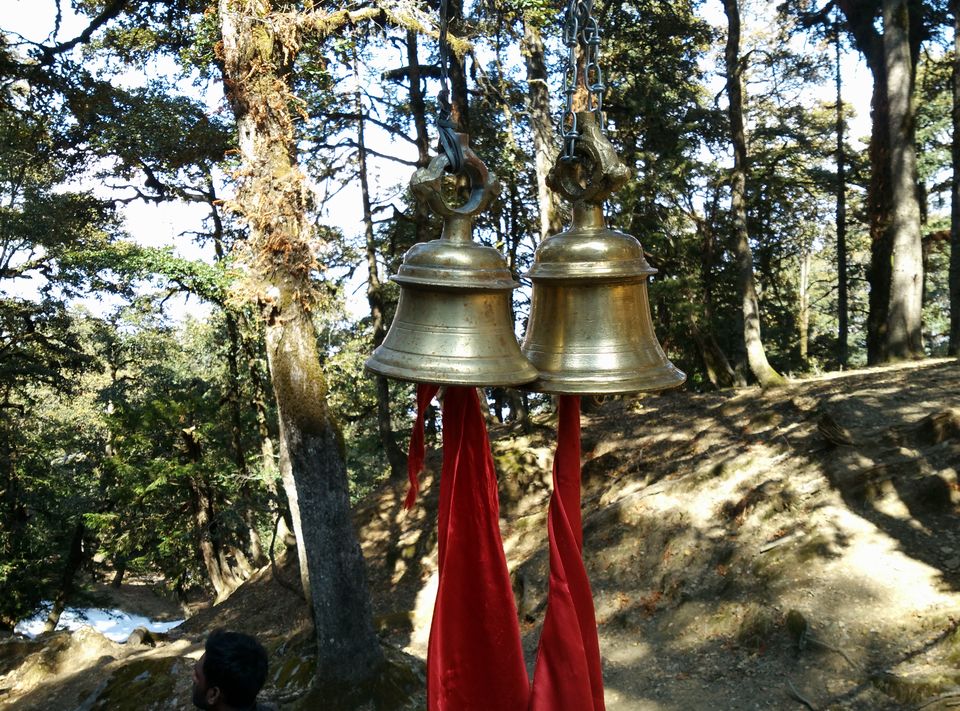 When he came, he told us how he got lost while trekking without any guide. He told us, how he got slipped at a steep and somewhat unascendable slope, due to solid ice, and how at a point he thought that it was impossible. It was scary as we had heard the story of a group getting lost and never found again. And then, he told this:
"You know, when I got slipped I tried multiple times to get back up. It was useless as the ice was too slippery and there was no other way. I screamed to see if anybody is nearby but failed to hear any response. If there was someone else with me I might have given up the thought of scaling it and would have waited for some help to come. But, as I was alone, I knew I had to do it myself and somehow the power manifested within."
Damn! The answers which I had got earlier at the top got clearer. After it, it was as transparent as air. Better than how, I got the answer to why trekking shall be done. And the answer was to find yourself. For my interview friend, it was the inner strength, for my best friend it was the solace in the infinite, and for me it was the finding that we are just the extension of nature. Nobody is wrong with his/ her approach as the questions which we all are looking for are different. It helped me embrace the differences, with some of my friends, which were irritating me at the start, and turned one more chapter in my book of friendship with a happy ending.
After hearing his adventures last 1 hour, we trekked to the frozen lake, collected some memories which you can find below, and then then descended back towards the Air Chair. On our way, our guide showed us some rooms, which were so beautiful that I decided to visit them again with my family and especially during Snow fall. They were just above the lake.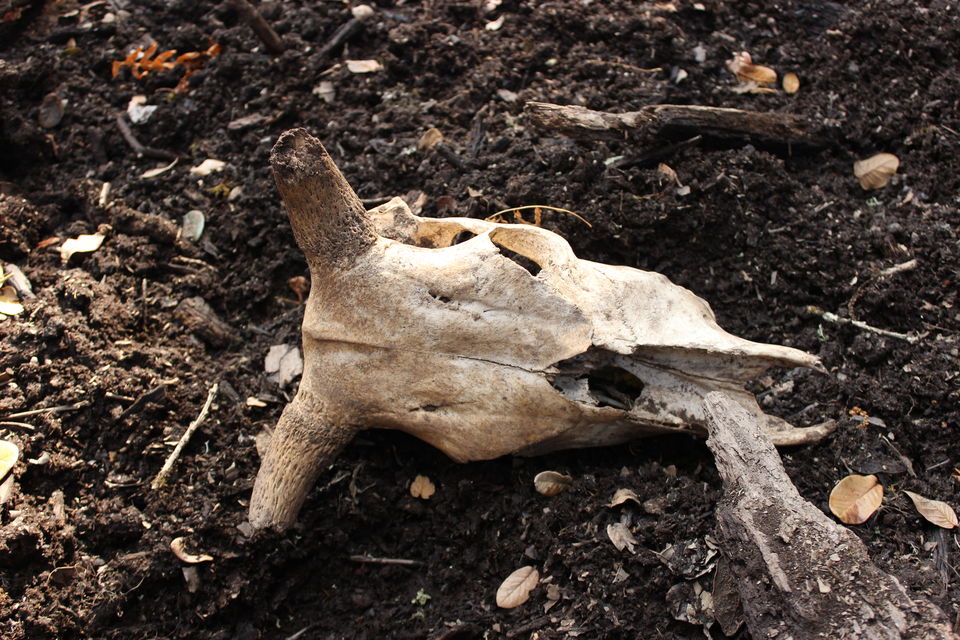 We did find some remnants of the animals beside the lake. It was scary to look into that empty eyes' socket!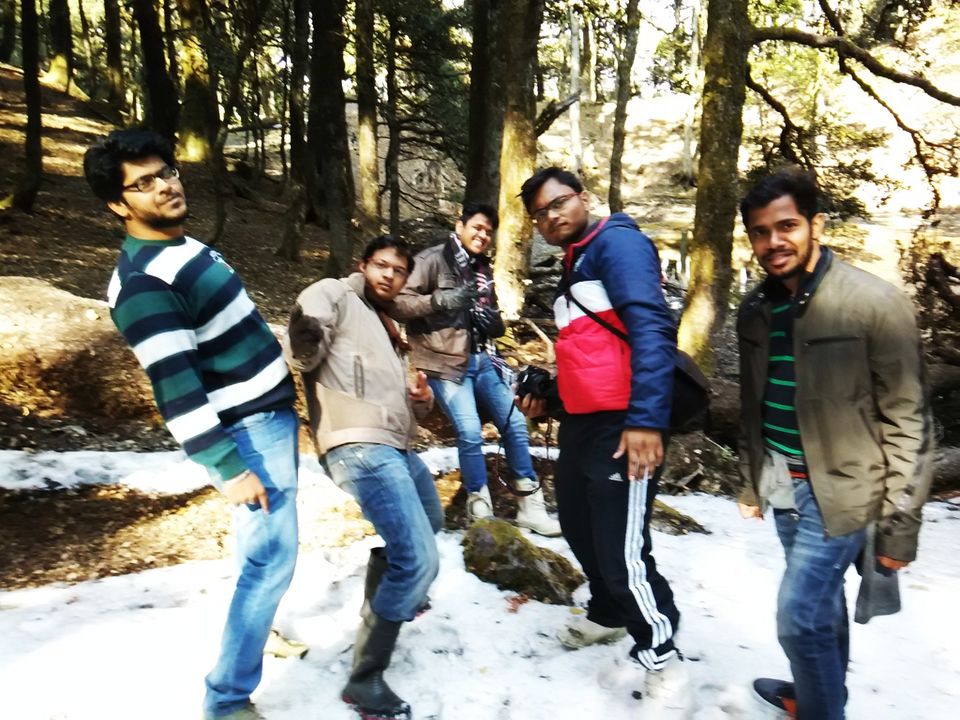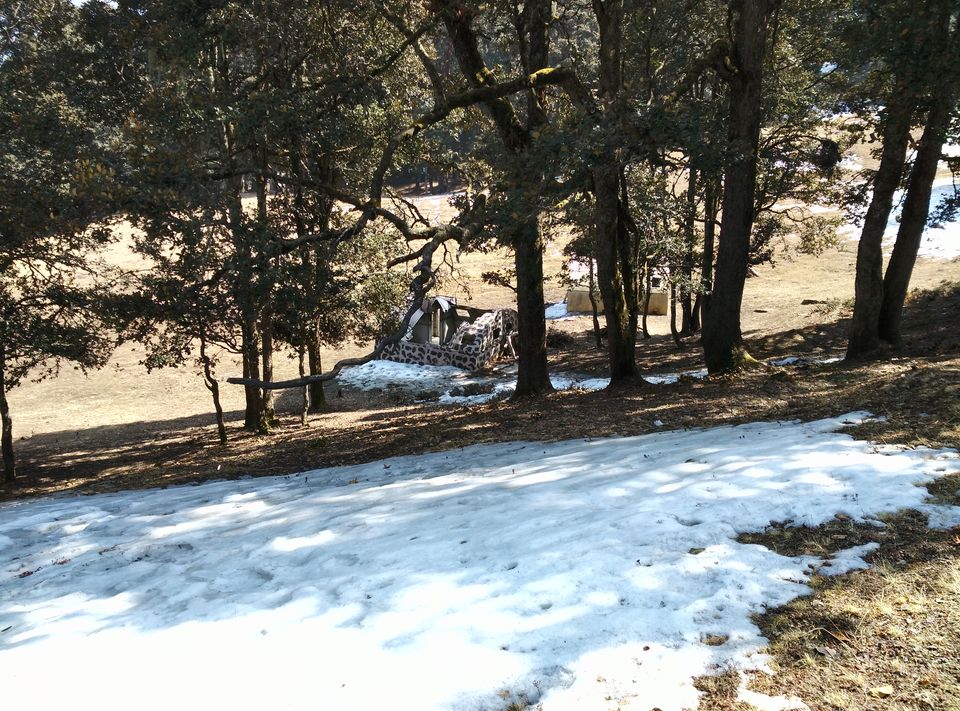 When we finally concluded the trek, I was exhausted. So, I moved back to our room for some coffee and my diary to write about my day, whereas my friends decided to stay back at the only man-made lake nearby. They returned after taking some more pictures for their social media channels.:P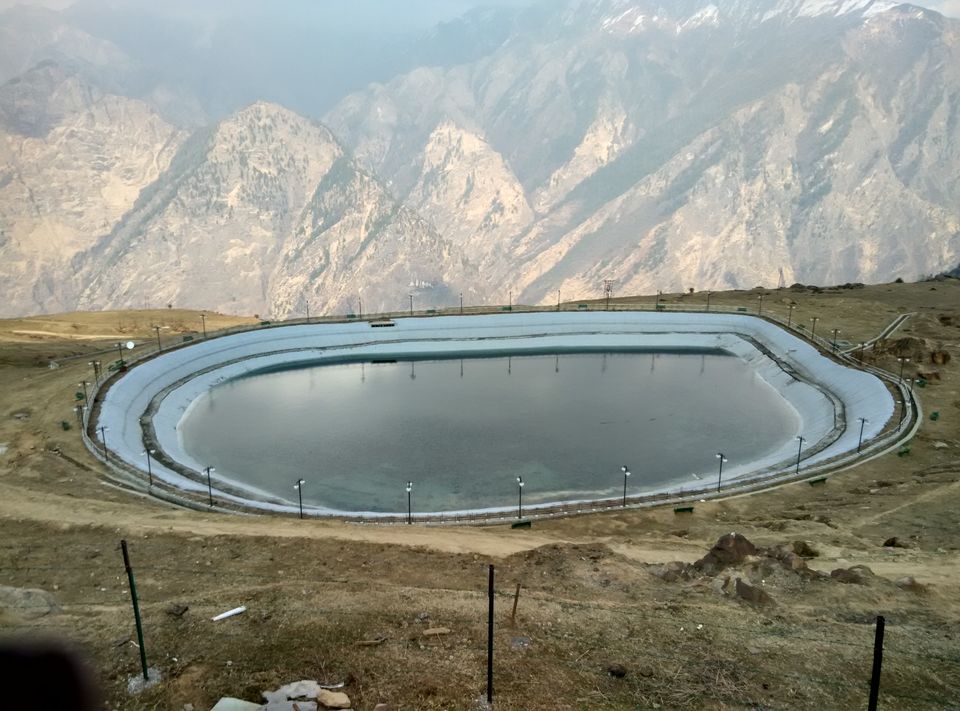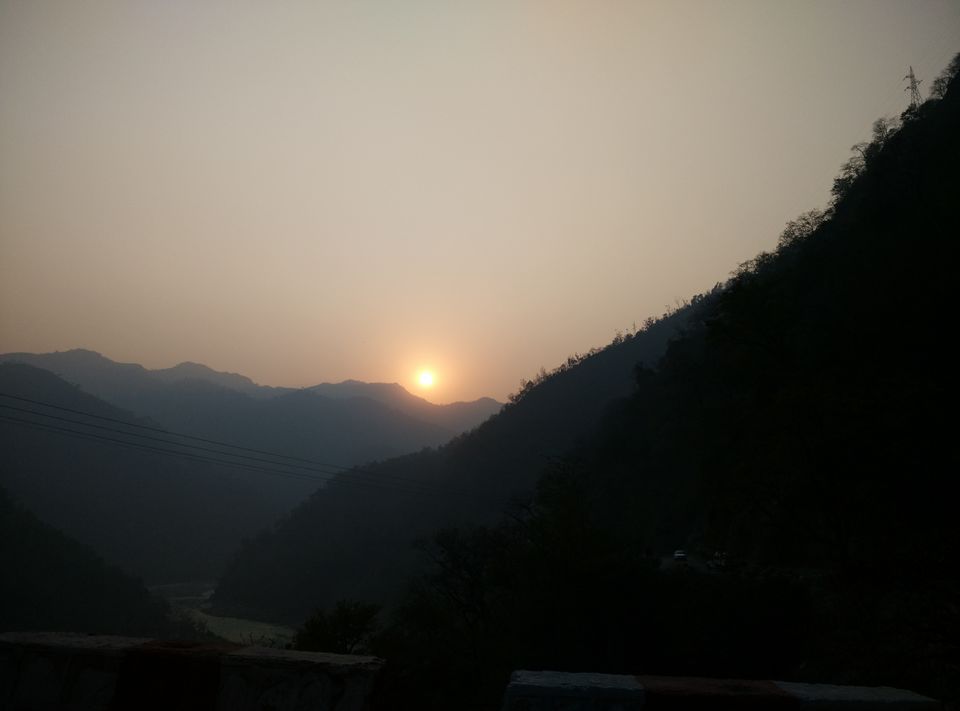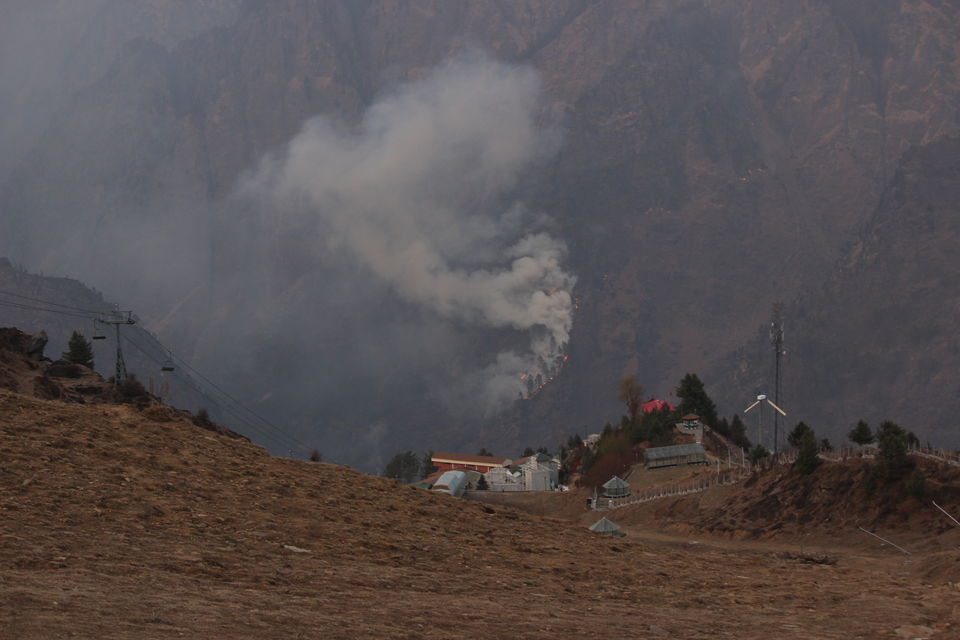 And that's how, Auli helped me meeting Snow and rediscovering friendship.
After having a nice dinner, we went for a stall, and slept as we had to depart early next morning. More than the schedule, it was the exhaustion that led us to our beds.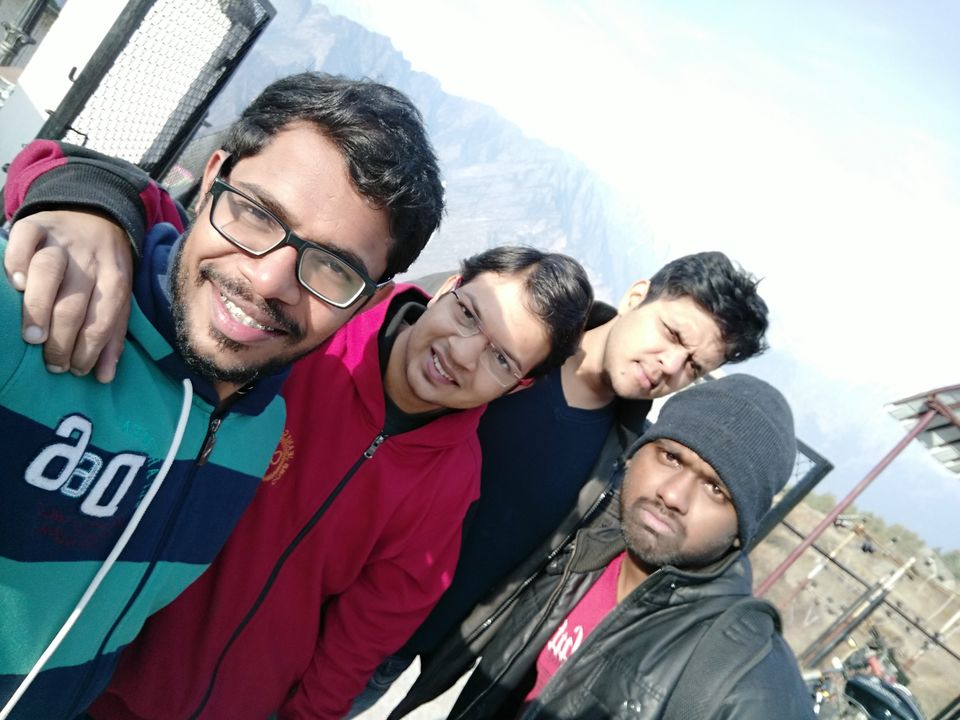 We left the resort around 10, after having 2 cups of its exquisite coffee, and reached Delhi in 13 hours. And when my mom asked me how my trip was, I was like, "Interesting, very interesting."
Note:
1. Don't worry about the food, the ski equipment, guides, snow shoes, gloves or anything else. It all has been arranged before the trek commences.
2. Ski training programs are also available in different packages. You just have to inquire it before-hand.
3. The Air Chair ticket is easily available from the counter without any pre-booking and the Gandola ticket from Joshimath, as far as I know.
4. Phone networks don't work everywhere during the trek so keep your fellow trekkers within sight and take a local guide if you are not familiar with the trek.
5. Last but not the least, don't pollute the place. Respect the place and in turn it will give you memories to cherish.
6. If you are here after reading everything written above, I thank you for patience and hope that you liked it. Please don't forget to spread the love by sharing, liking and commenting.:)