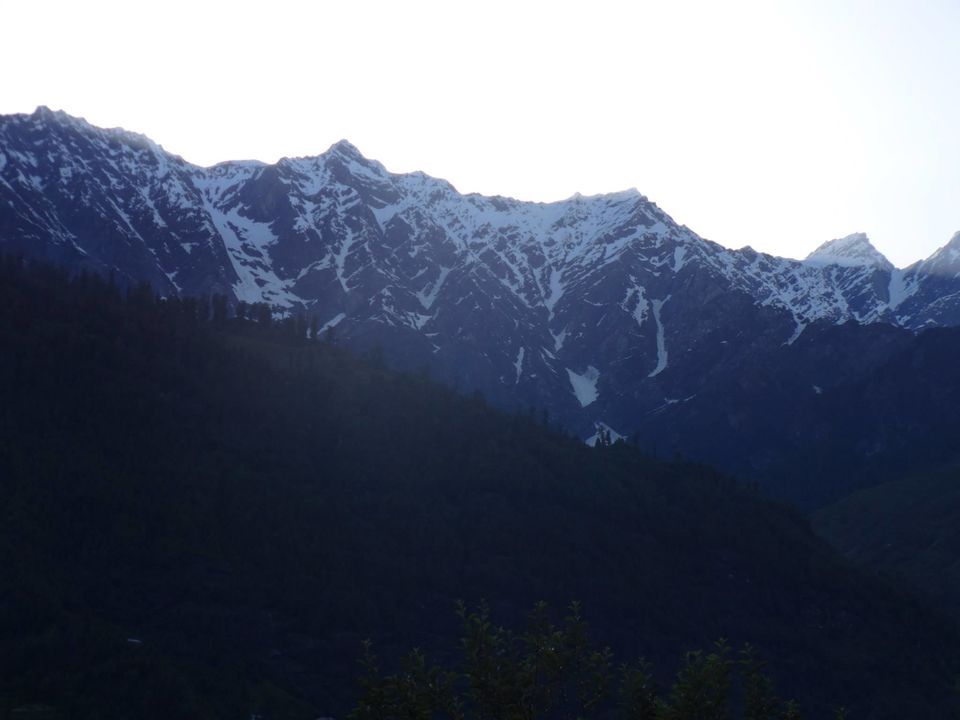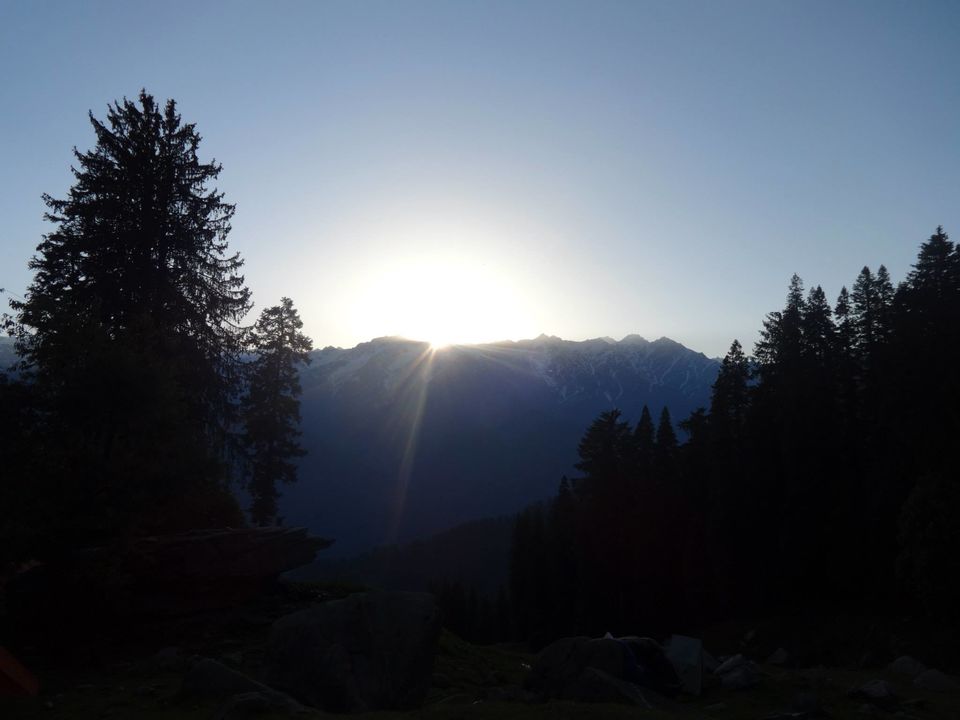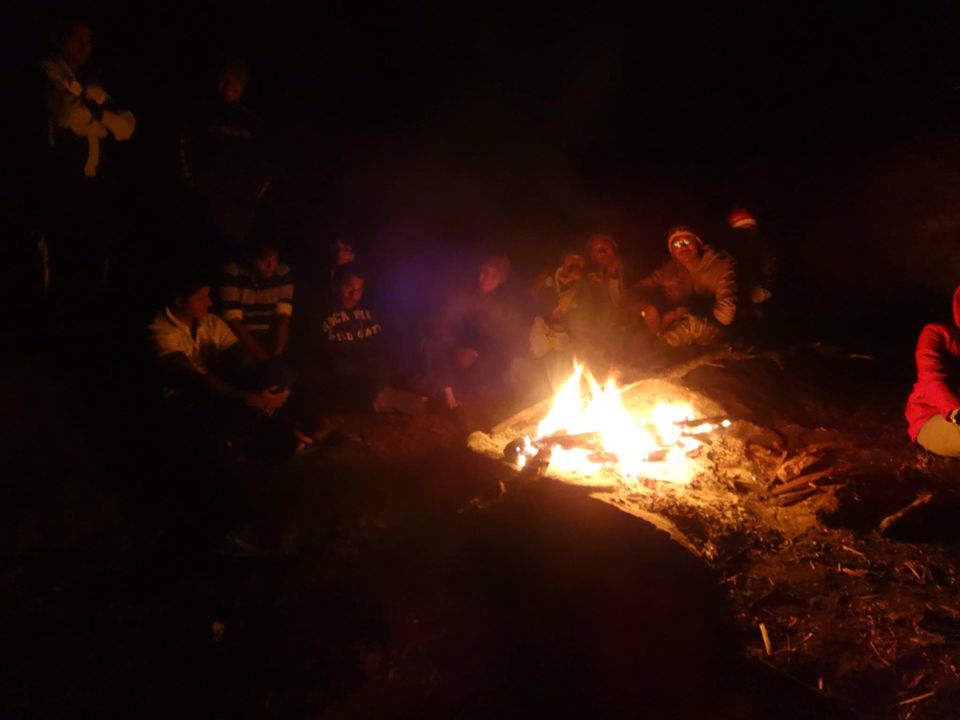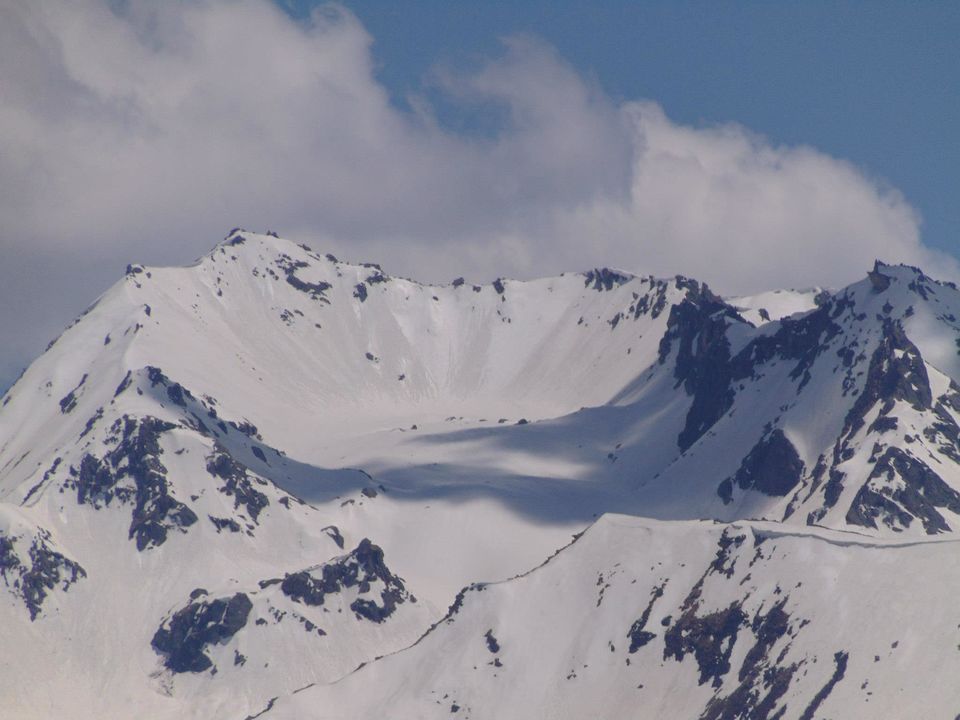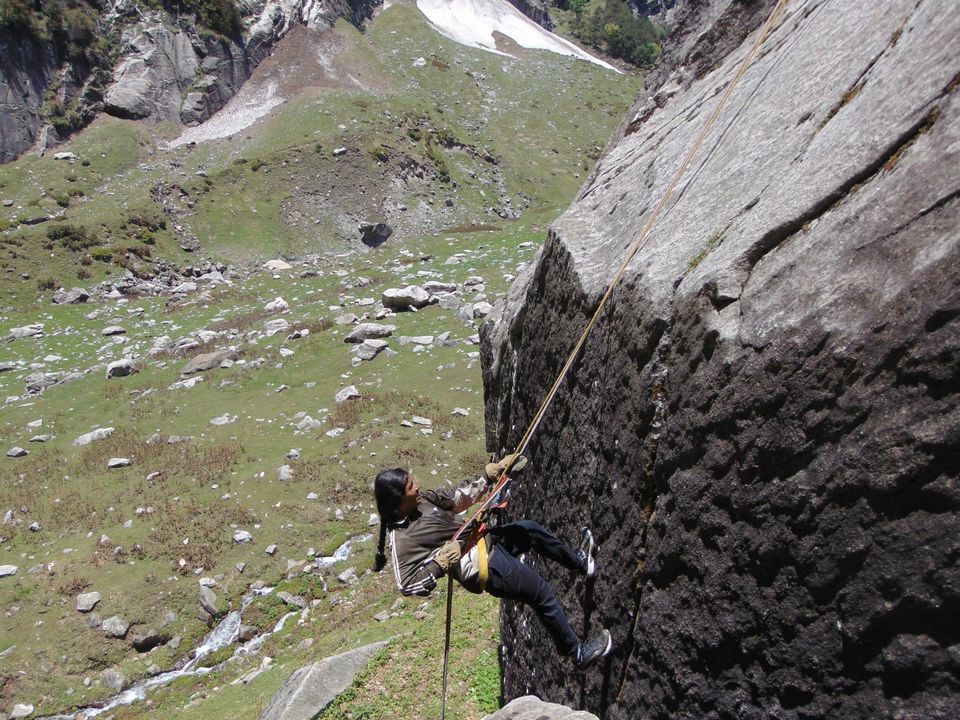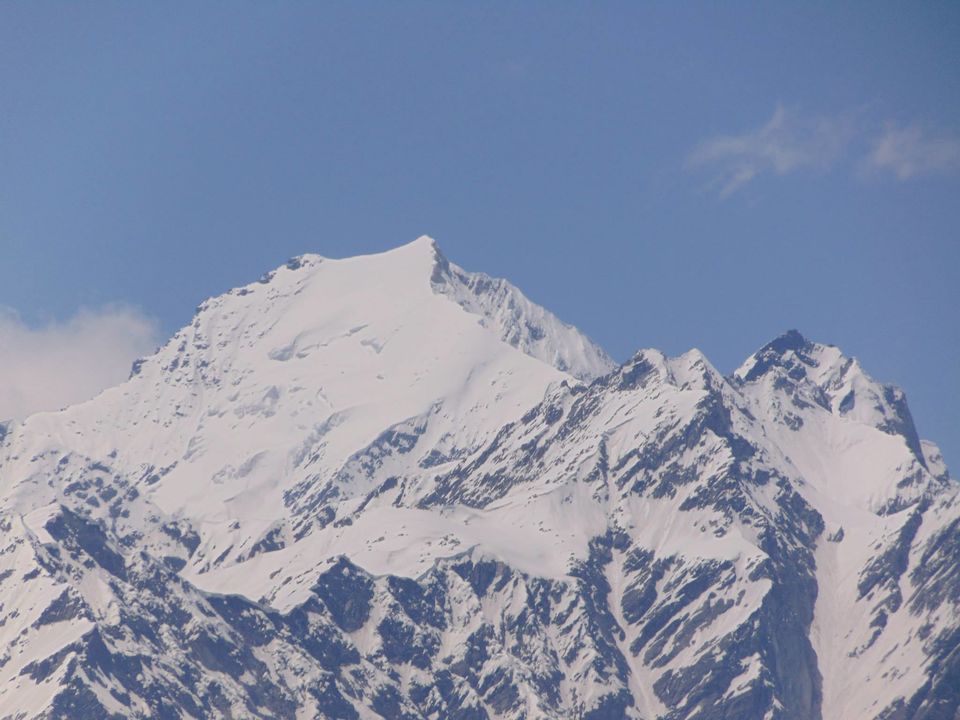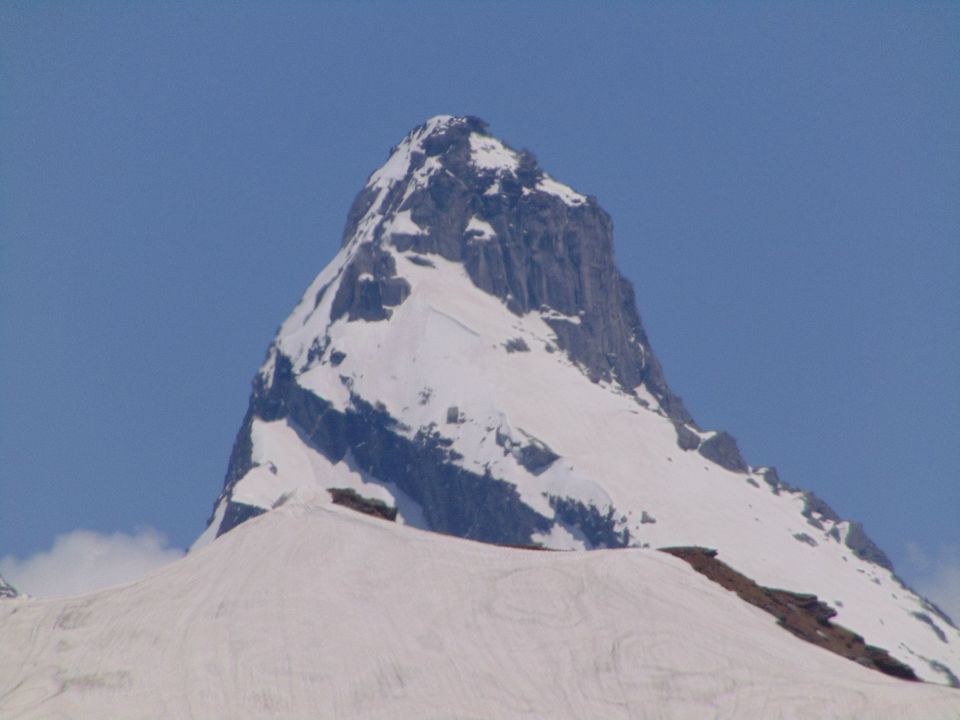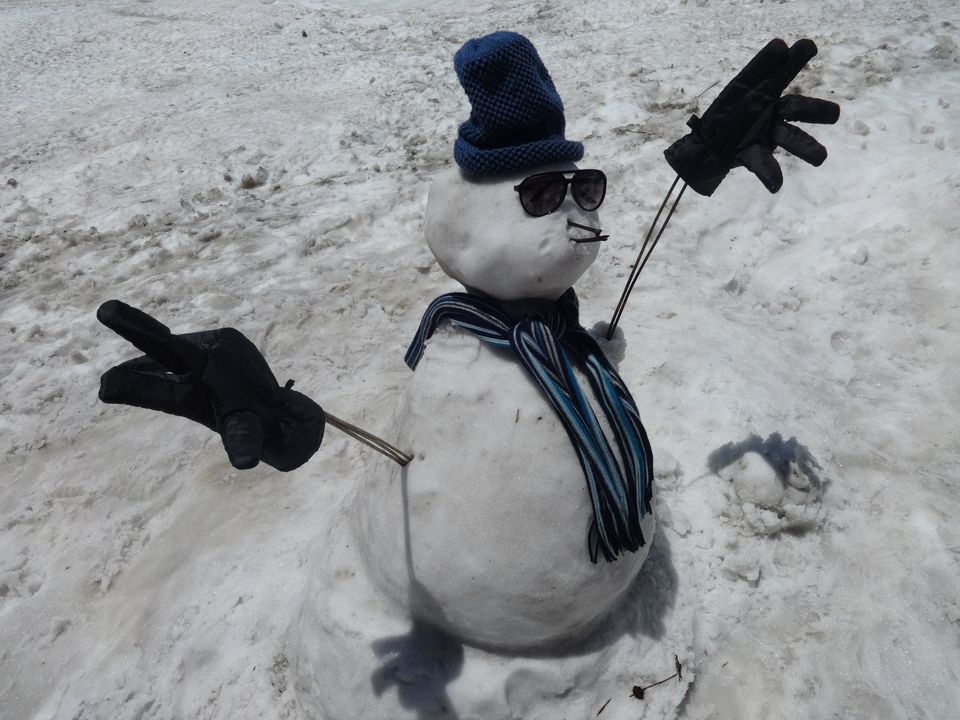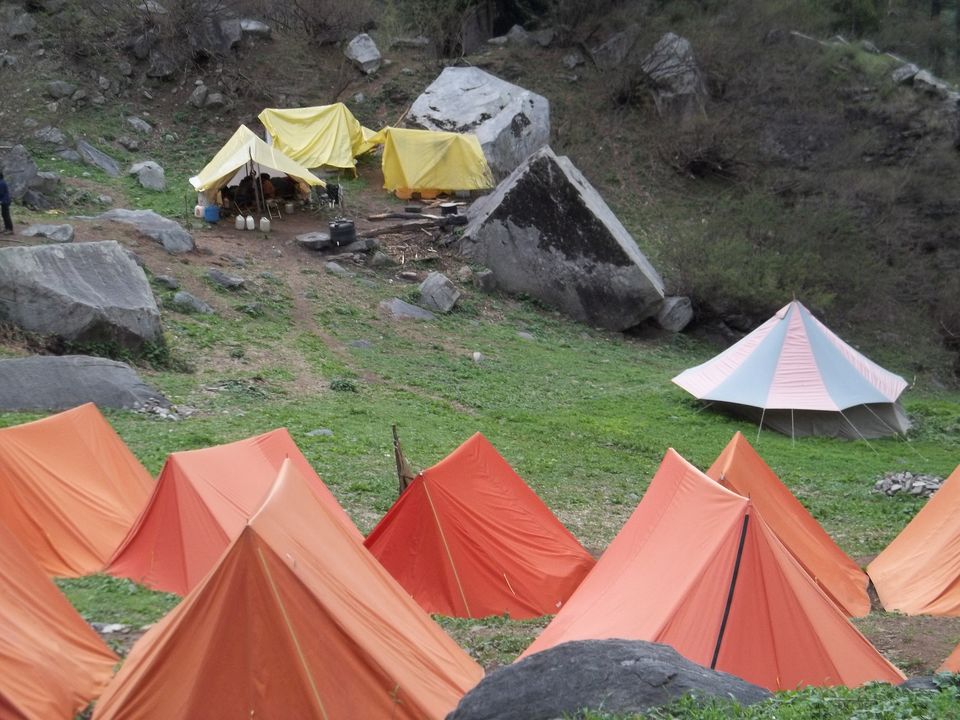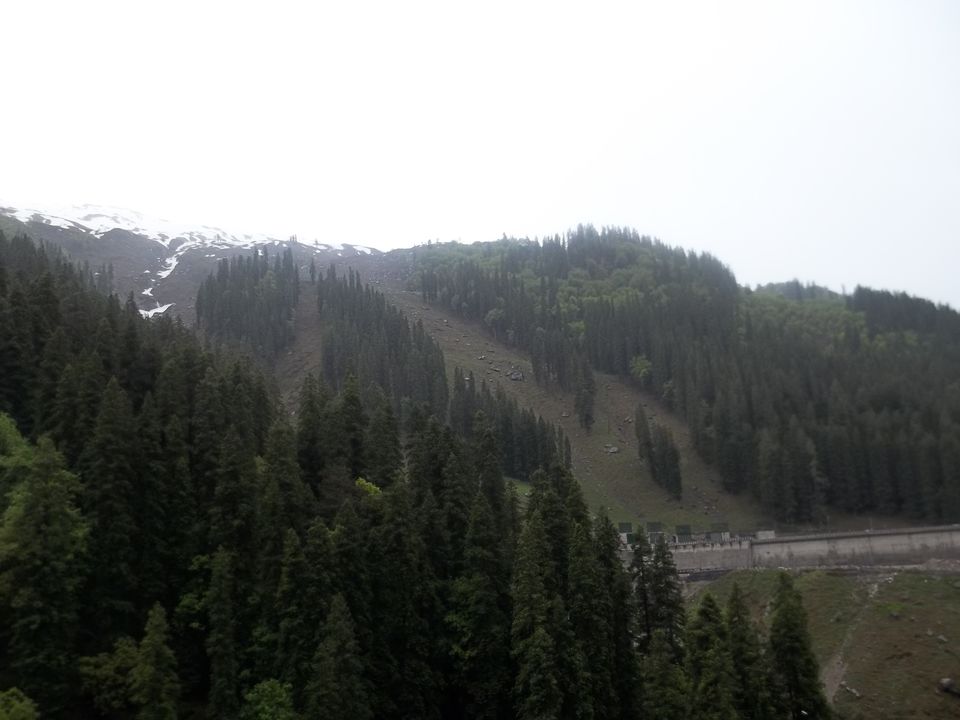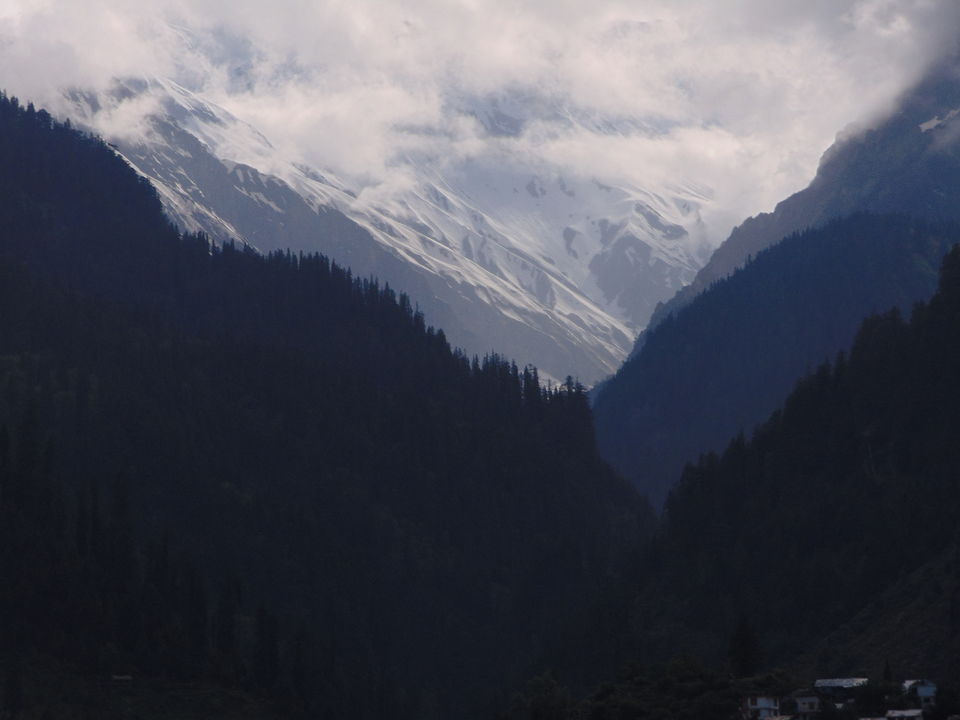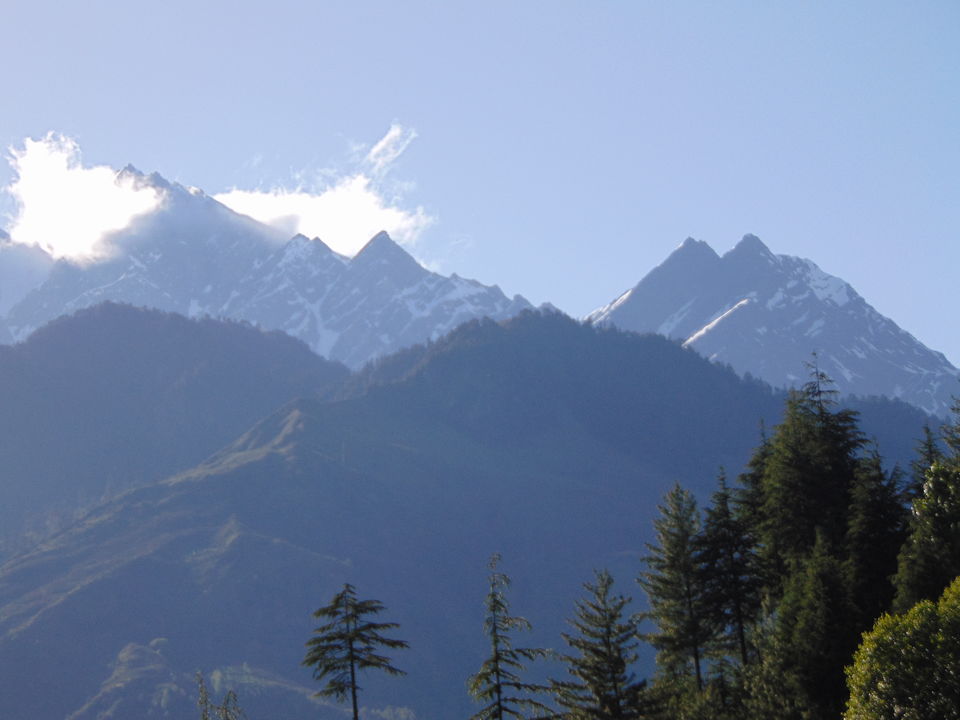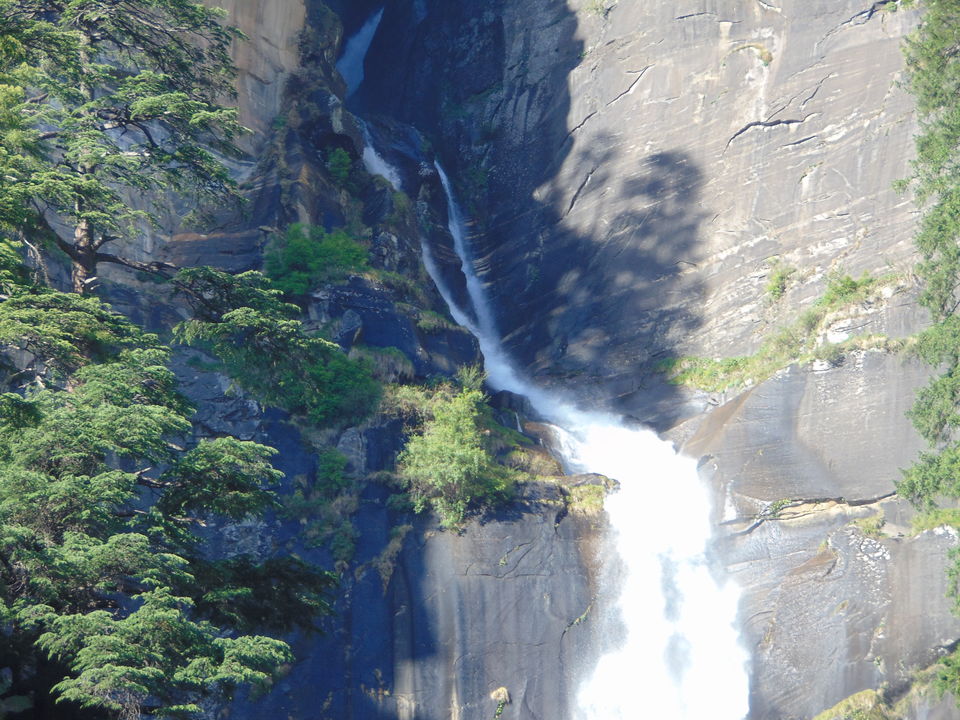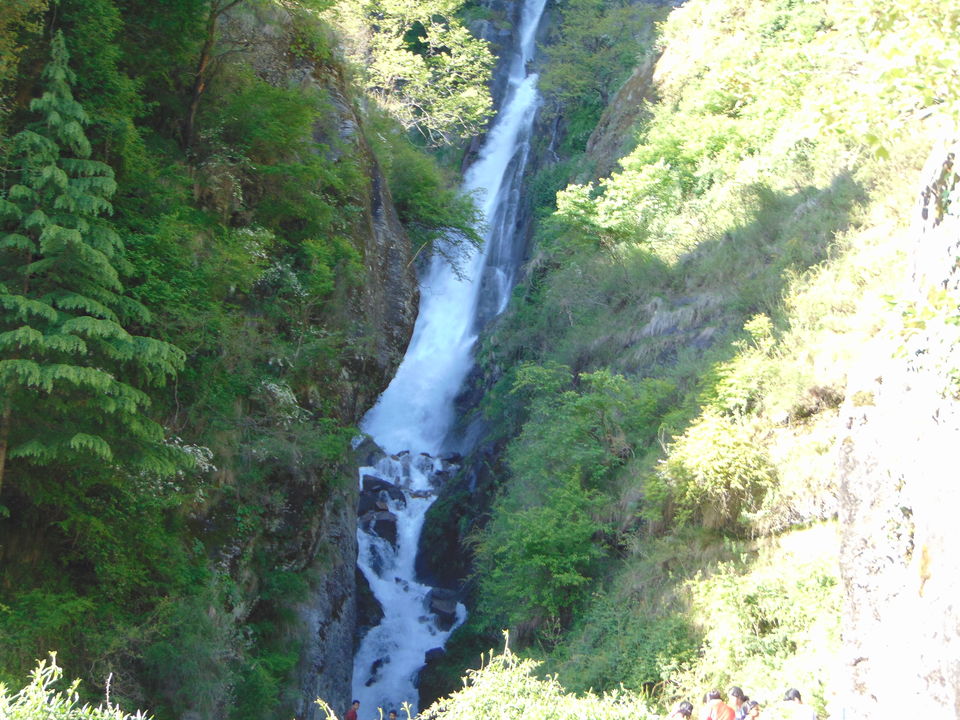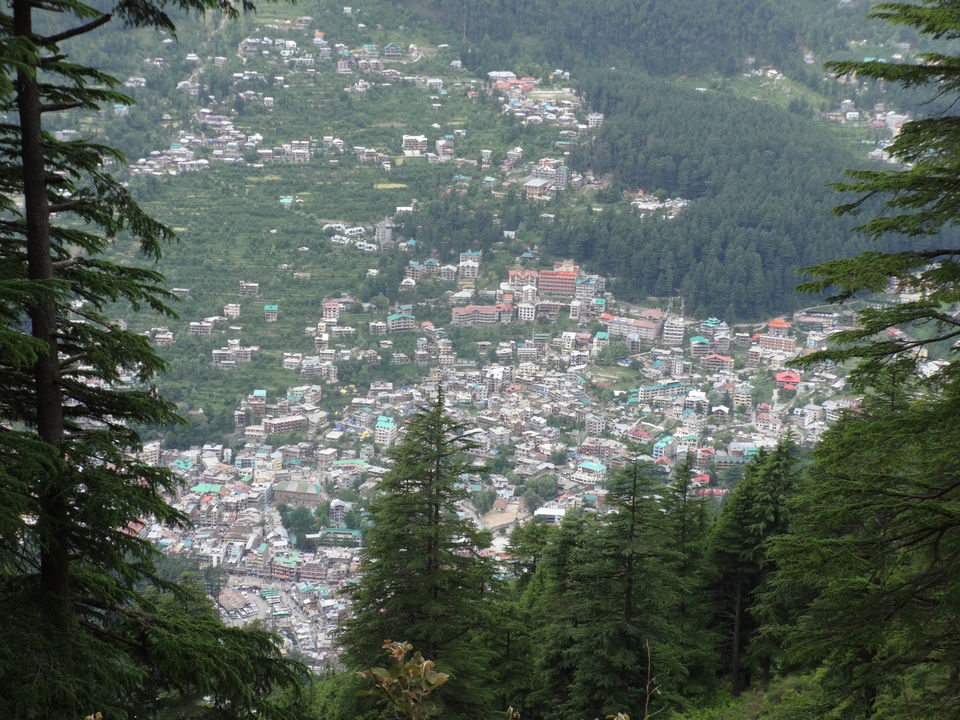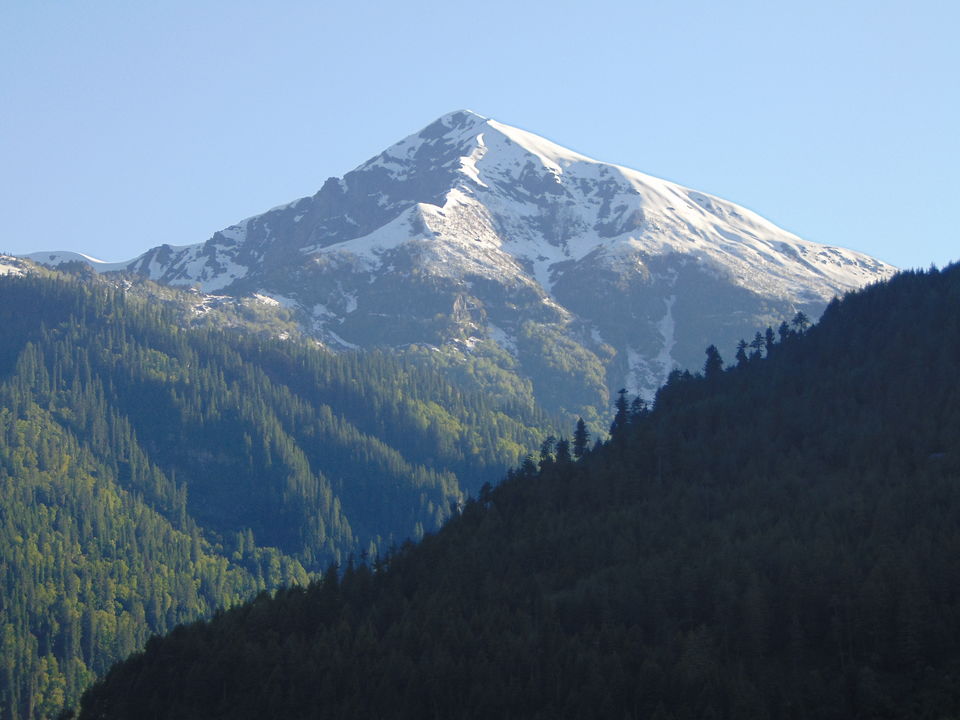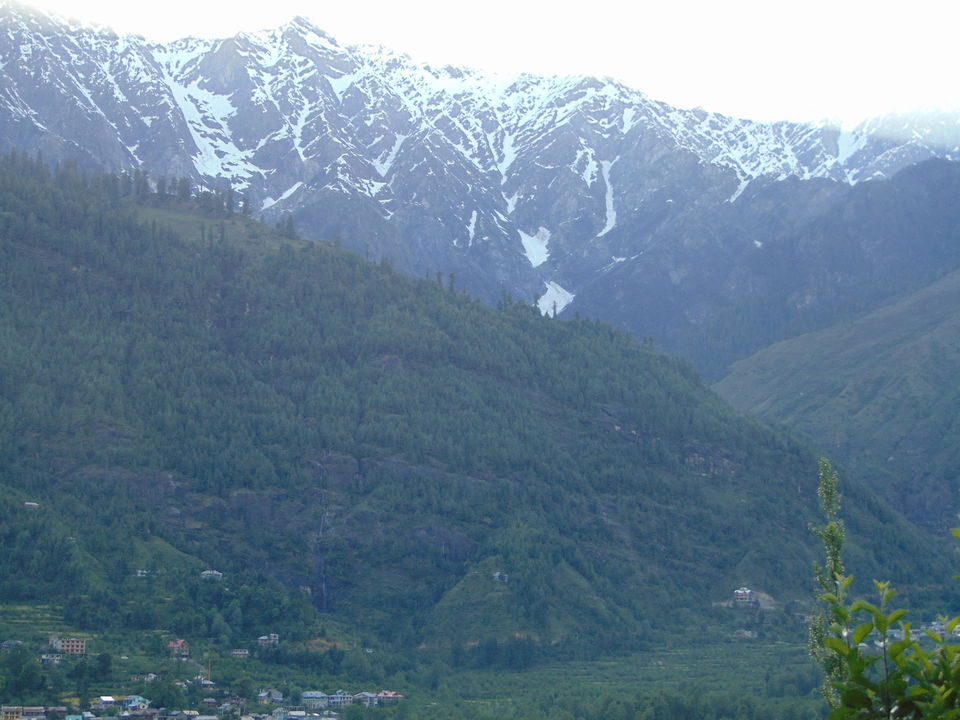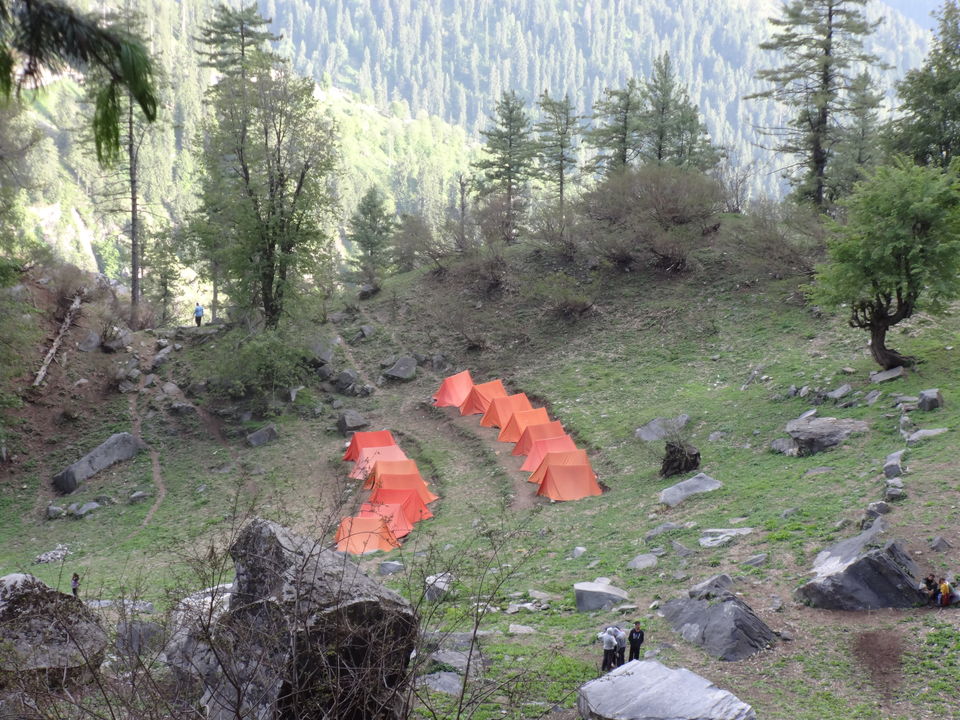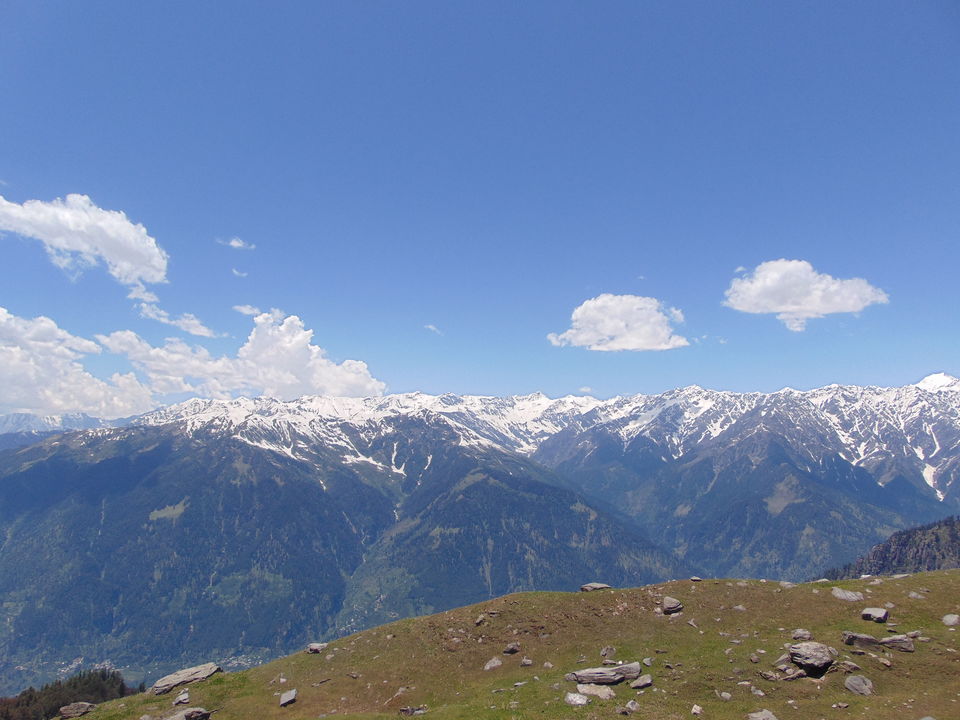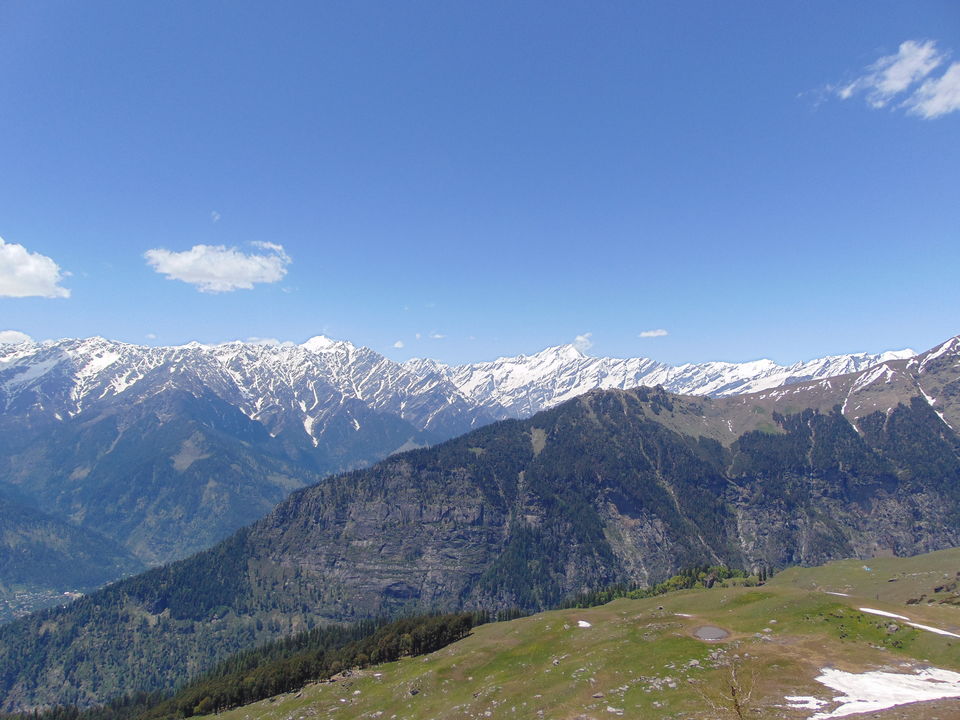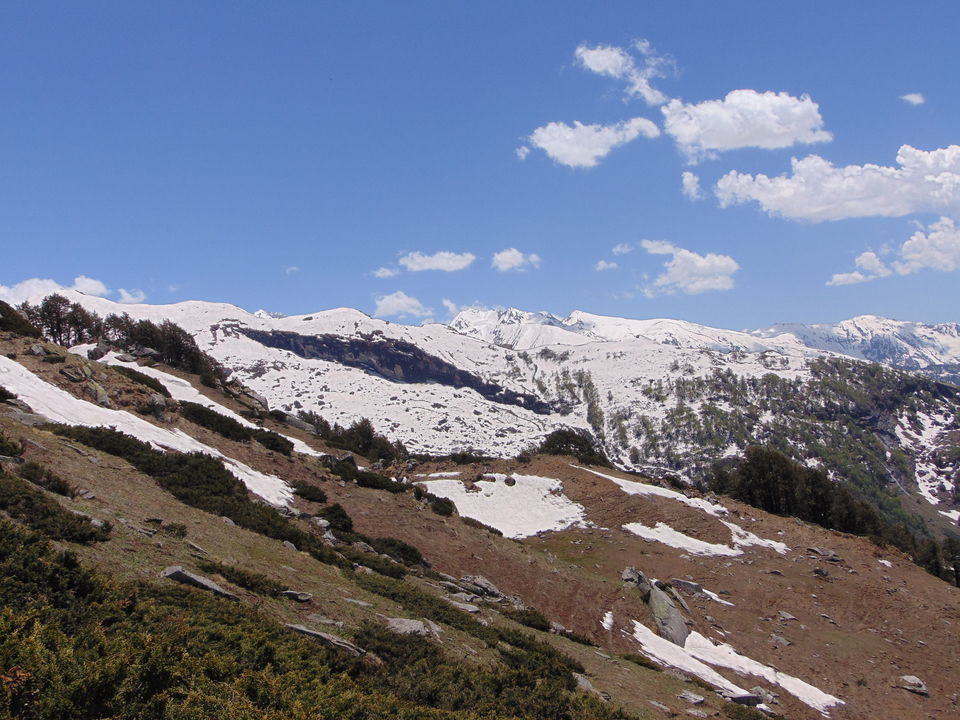 First of all lets know some details about Mt. Deo-Tibba. Mt Deo Tibba is a beautiful 6001 Mts. high peak very famous among the young climbers. It is the 2nd highest peak in the Pir Panjal Range (Indarasan Peak 6221m being highest) of the Himalayas in Manali, Himachal Pradesh. The Hindu religion believes that Deo Tibba is the assembly site of the gods.
I had gone to this trek by a voluntary organization located in Pune named Yuvashakti. They are one of the very old and well known organization in Pune, not only in Pune the whole of Maharashtra! As it was my first big trek to the Himalayas I was accompanied by my dearest friend! After my 12th board exams as well my all the entrance exams finished I was on my way to Manali!
As ours was the last batch of that year that was in 2014. Our journey started on 28th May 2014. We were accompanied by more 38 trekkers including our head! That is we were in all 40 people! We started from Pune by Suvarnkranti express which took us almost 1 and a half day to reach Delhi. We had a halt for almost 4 hours till we proceeded for Manali by AC Volvo bus (as the roads are bumpy, Volvo buses usually don't give a lot of strain to travellers.) The night was spent in bus and we reached Manali by 11a.m. after which we were taken to our base camp! It was situated at the entry of Vashisht. We had a small walk upto Jogini falls first and then while the way back, visited Vashisht mandir. Its speciality is that I has hot spring running underground! The floors are so hot that u have to take Darshan running! :starting trek they provided us breakfast and hot coffee! 'All the food was vegetarian!'
(NOTE:

1. All the tents were arranged already by them. We were provided with sleeping bags. Twice a day, meals were served while in the morning, breakfast was served.
2. At all the camps, washroom facility was made!)
Next day at 7 a.m. we proceeded to our first camp Rhauni Thach - The trek begins with gentle climbs through alpine meadows and forests, we will reach Rhauni Thach for nighthalt which around 2800-2900 m high. We walked around 8-10 kms.
Second camp which was on day 04 was from Rhauni Thach to Jobdi (3000mts) - The route from here onwards leads towards Jobdi on grassy banks that slope from high cliffs. Jobdi is a favorite place for the brown bears to hibernate in the nearby caves all winter. We have elementary rock climbing session in the afternoon and nighthalt at Jobdi.
3rd camp on 5th day was from Jobdi to BhujDhar (3200 mtrs) - The walk begins with gentle slopes over the beautiful meadows and the latter half of the trek is through the snowy and rocky terrain. BhujDhar offers spectacular views of the Deo Tibba range and the Kalihani Pass.
On 6th day we trek from BhujDhar - Deo Tibba Base BhujDhar -The trek is all along the stream which originates from the Deo Tibba Glacier. This patch of the trek is a true experience of trekking in an alpine zone. We return to BhujDhar for nighthalt.
On 7th day BhujDhar Manali Base Camp (3100 mtrs) - From the beautiful meadows of the upper Himalaya, we walk down for about two hours towards lower Bhuj Dhar, then cross Jobadi Nallah and begin the descend upto Pirni village beyond which we transfer to the base camp by vehicles. Overnight at Base Camp, Manali.

On 8th day-Optional sightseeing tour of Manali town or rafting adventure and dep. for Delhi by bus in the evening. Overnight bus journey.
On 9th day-Arr. Delhi. And then back to Pune!
P.s. On one of these days we also enjoyed river crossing and rappelling! Truly, this trek taught me lot many things about being alone and mixing up with different types of people!
Itinerary:

Departed from Pune for Delhi