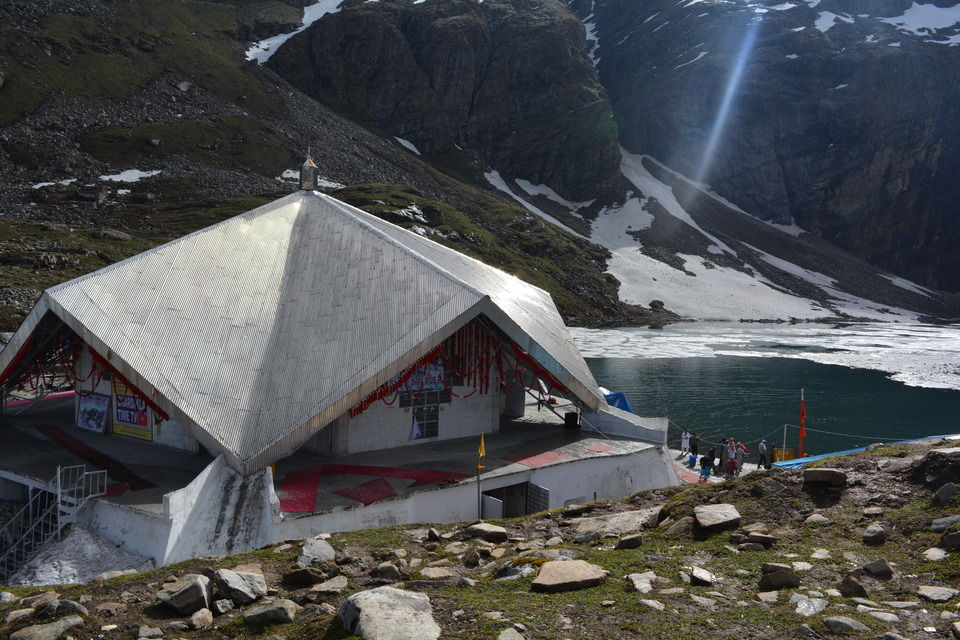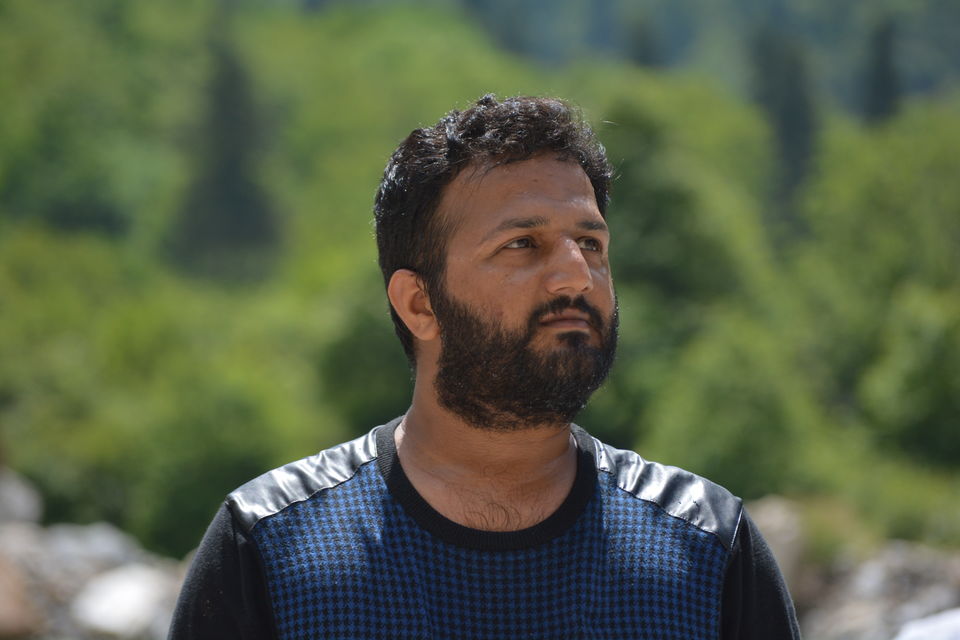 Planning
Its June, the hard time of summer, temperature is not coming below 40, heat and dust is at its top in Gurgaon. I am stuck in office and home jailed by summer's heat planning for a holiday and searching for places which can relief me from this heat and refresh us. Many plans were coming into my mind but every time I had a new excuse and were not able to execute them. So finally one day I decided to go for a bike trip to Hemkund (A shrine place of Sikhs which is situated near valley of flowers, far away from the heat and hustle bustle of city).
Finding companions
A solo trip is admirable but it is always better to have trip companions, friends which can share the same experience and can make the trip much lively. So the next step was to circulate the idea among friends and find like-minded people who can join happily. Spreading the word was easy as during breakfast chit – chat we had a conversation about 550 km bike trip (one –sided). In the first go there were number of people who were ready to join and in my mind I was like super happy dreaming 15-20 bikers going to Hemkund all together and the trip was super successful. The day of trip was decided 15 days later as we have to put bikes into service and plan the long holiday from office.
Before trip preparations and challenges
Now the trip news was spread among office friends, we are getting ready for the trip. In the week one bikes were serviced we checked the weather conditions in Hemkund and all of us were in super excited mode. We went to decathlon to buy necessary stuff for the trip (warm clothes, trek shoes, rain coat , windcheater etc.) Till the time some of the friends who were ready in start have made their mind with strange thoughts to not join. Many tried to convince us also that trip is not possible or at least we have to reconsider the duration. But as its said if you are planning for something from a long time and dreamt of its success that thing will have to happen and no one can stop it.
Things to carry
Bungee ropes to tie your luggage.
Water bottle.
Bike jacket.
Polybags( for wet clothes)
Energy foods (Dry fruits, chocolates)
Rucksack (30L capacity for trek).
Medical kit.
Caps, towel, extra pair of clothes.
Extra batteries.
Power bank.
Bike papers, Identity proofs.
Cold Cream.
Shoes ,extra pair of socks etc.
Trip itinerary
Finally the day of trip arrived and the trip started. Out of big group we were left with two bikes four friends but these were the four who had overcome their fears and were ready to enjoy life. We decided to start early in morning as the distance was long and we have to reach Gurgaon to Govindghat.
The route we followed was:
Gurgaon-Delhi-Meerut-Muzaffarnagar-Rorkee-Haridwar-Rikhikesh-Devpryag-Shrinagar-Rudraprayag-Karanpryag-Chamoli-Joshimath-Govindghat-Ghangaria-Hemkund
The full itinerary is follows:
Day One:
Gurgaon to Meerut (130 Km Approx):
We got up at 3:00 AM and prepared our bags. We all met and tied our bags to our bikes by 5:00 AM we were ready to leave Gurgaon. At first go we drive for two hours and reached Meerut. There was a dhaba in Meerut where we took break and relaxed our muscles. Within 20 minutes second bike also arrived and we had our breakfast of hot parantha's and tea. Now we were fresh again and ready to ride. The weather was also good and there were clouds in the sky a perfect weather to ride.
Meerut to Rishikesh (140 km ):
We left Meerut by 8:00 and during our way to rishikesh we took small breaks 5 -10 minutes to straighten our back and adjust our luggage which was getting loose due to road jumps. As it was weekend a jam in Haridwar was expected. It slows down our journey but due to which we were able to see Haridwar which we would have might passed without noticing. With all these we reached Rishikesh by 12:00 PM. My friends had reached there 1hr before us and were very happy as they have taken bath in Triveni sangam. We had a chilled lassi over there and half an hour break. From there we decided to ride at same speed as we have reached mountains and the weather was awesome.
Rishikesh to Srinagar(120 km ):
We drove for 4 more hours and reached Srinagar. We had a tasty stomach full lunch in local dhabha over there. There we queried about Govindghat and some local told us that before 8:00 PM we have to cross Joshimath otherwise we have to stay at joshimath as they do not allow vehicles after 8:00.
Srinagar- Joshimath- Govindghat (162 km).
To reach on time we reduced our break time and tried to keep our breaks short. We reached Joshimath around 8:30 but there was good news waiting for us that they allow bikes after 8:00 also So we were relaxed and we ride for 1hr more and reached Govindghat around 9:30. We stayed in hotel name Ganga Resort. It was a friendly home stay which offers hot and fresh food. Tired by full day long bike ride and lot of memories from the journey we took rest in the lap of Himalayas and started thinking about the next day trek. It was really a day well spent after a long time.
Day Two
Hemkund-Ghangria
We woke up at 5:30 and got ready by 6:30 we have a breakfast of hot poori sabji curd and tea. Now we were all set to climb till Ghangaria and we have full day for the same. There were many Sikh pilgrims who had already started their journey. We ride our bike till a village name Pulna. Here we parked our bikes and then started for the trek. This was a moderate level trek but the good thing is there are many small shops opened which serve you tea, maggi and other required food items. In between we take a bath in holy ganga water. The water was chilled and gives us a refreshing experience. Slowly we started gaining height and our speed was also slowing down, but there were lots and lots of people walking to this holy shrine which enchanting "Satnam WaheGuru" .We also did the same and after a trek of aroung 5 hours we reached at Ghangria . At Ghangria we looked for a room for overnight stay. After that we had lunch and then we slept for more than two hours. We woke up in the evening and explored nearby places. It was a mesmerizing view. After having dinner we ended our day two around 9:00 PM. We took decision to sleep early as we have to wake up by 4:00 so that we can trek to Hemkund.
Day Three
Ghangria–Hemkund-Govindghat (28 Km trek)
At 4:00 AM we woke up and got ready for the difficult trek. When we came outside there were lot of people who have already started. We took our morning tea and started walking slowly towards Hemkund. It is around 8 Km from Ghangria but the gradient is more, so the speed is slow. We were carrying our bags and the trek was little bit difficult. By 9:00 we all reached the top. It was a really a great experience the weather was awesome we were watching the cloud formation in front of us. We decided to take a dip in the ice cold water of Hemkund. After a dip all our tiredness was gone. There we met a very friendly sikh guy he explained us about the Nishan sahib which were there just in front of us but we did not noticed as we were not aware about it. He also told us that there is a lakshman temple there. We went to the temple as well as Gurudwara. Then we had a khichadi and tea which is served there in Gurudwara's langar . Really serving hot food and making it available for the person who are reaching there requires immense amount of effort and dedication. This increases more respect of sikh community in our eyes. We stayed there for around one and half hour. Then we decided to leave by 10:30 as we have to reach Govindghat on same day. Slowly we started walking down. We came across many familiar faces while trekking downwards and by the time some of them were known to us. With all the beauty of Himalayas captured in our eyes and a divine experience we reached Govindghat by 9:00 PM. There our hotel guy who was a very nice person serve us hot water to drink and did arrangements for our dinner. With all these experiences we ended our Day 3.
Day Four
The day 4 was to come back to Gurgaon . As we have to reach back to our rooms we were in no hurry and we decided to wake up little late by 6:00 AM. We ride back and tried to stop at common halts. We reached Gurgaon by 3:00 AM in morning.
This was a lifelong experience which stays in our memories forever.
Thanks everyone for reading :)
It is the base from which trek to hemkund starts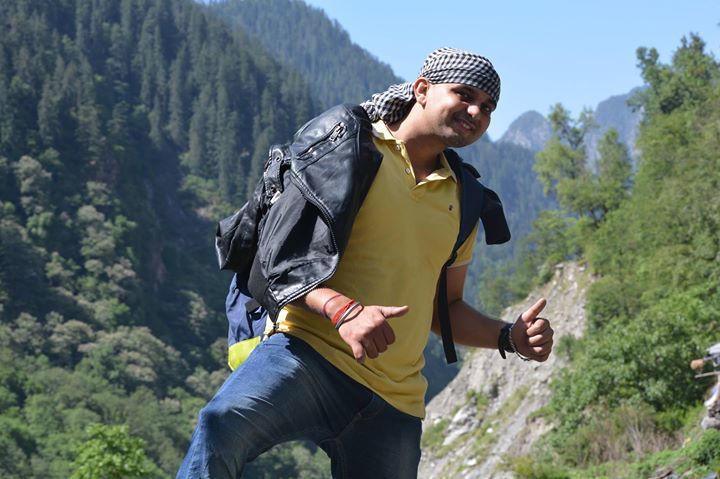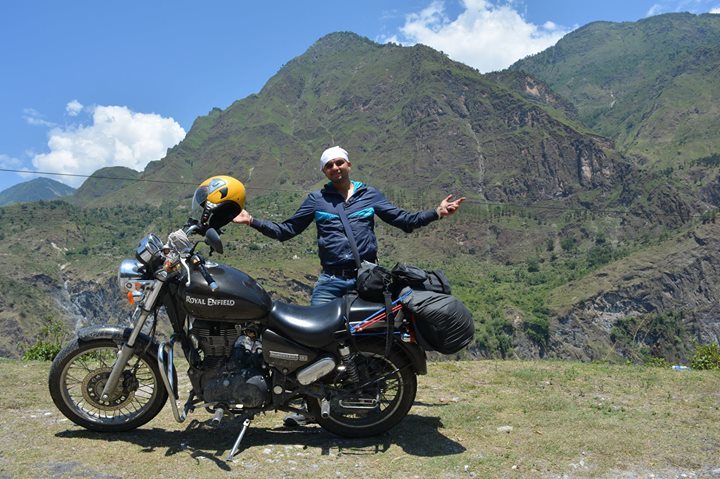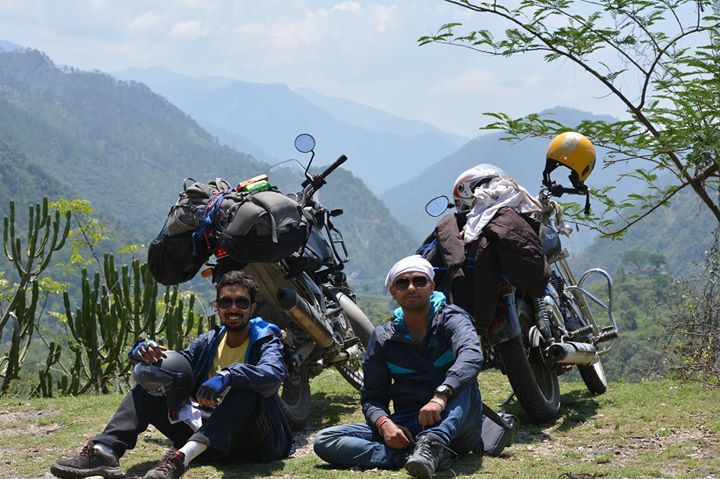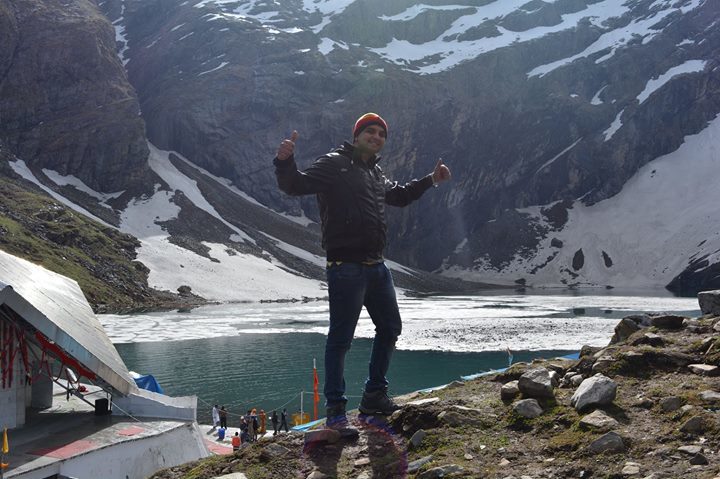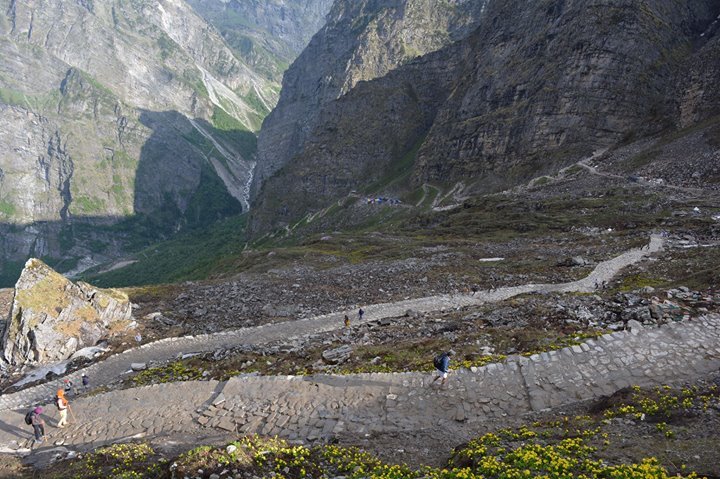 Stop here during your trek to hemkund
Frequent searches leading to this page:-
delhi to hemkund sahib, hemkund sahib bike trip, hemkund sahib road trip