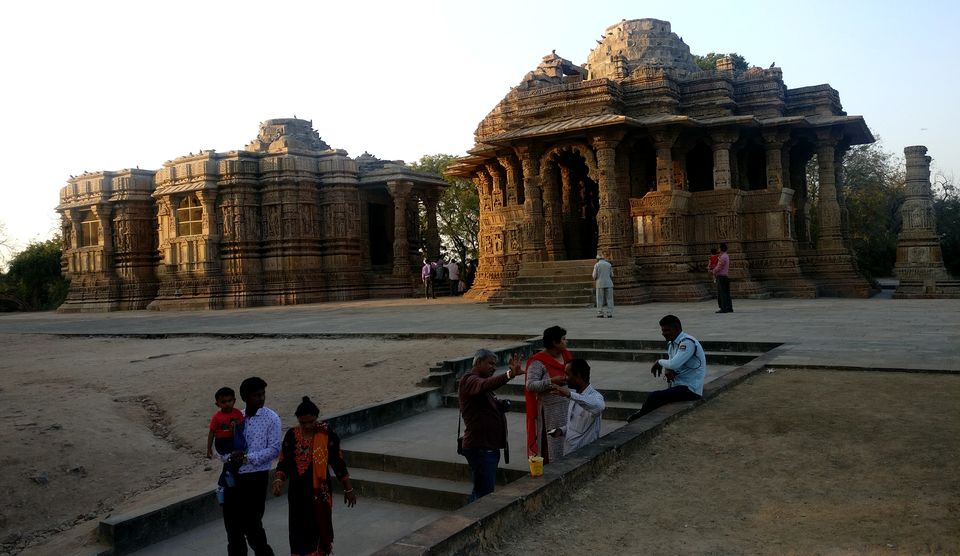 Modhera Sun temple is situated in Modhera village of Mehsana district in Gujarat on the banks of river Pushpavati.
This is one of the oldest sun temples in India, among ruins of Martanda temple in Anantnag, Jammu & Kashmir, Katarmal Surya temple in Almora Uttarakhand, Konarka sun temple between Puri and Bhubneshwar in Odisha and Dev Sun Temple in Auranagbad in Bihar. There are few other Sun temples in India in different condition of ruin.
Modhera Sun Temple is one of the glaring showpieces of 10th century, Solanki era Architecture of Gujarat. This era is also known as Golden era of Gujarat.
This temple was constructed in and around 1026-27 AD by Solanki King Bhimdev-1 ( Chaulukya Dynasty of Gujarat also known as Solanki era) of Patan.
The temple was constructed in three parts, by using Sand stone. These structures are axially aligned. The alignment is such that the sun rays use to fall directly on the deity on equinox days. The temple is built near Tropic of Cancer. The basic difference in design of temple is separate Sabha Mandapam. Exterior and interior of all the structure have intricate carving. Joining of two stone slabs are also done by mechanical method without Cement or concrete and at some of the places horizontal slabs on surface are joined using wood it seems ( one can see on north side near Garbhgrihi entrance.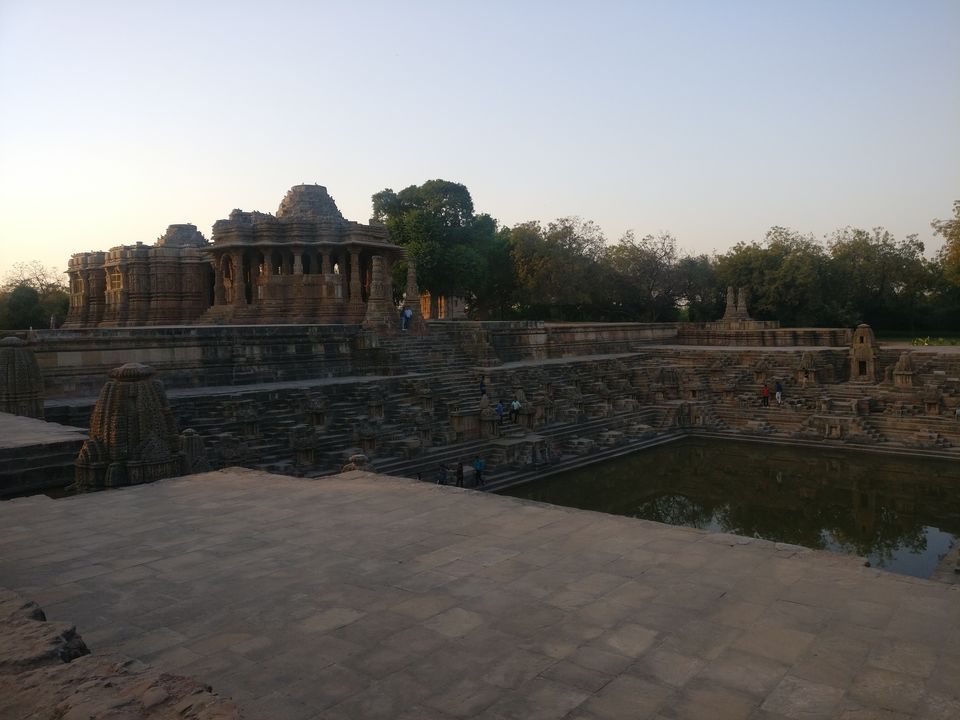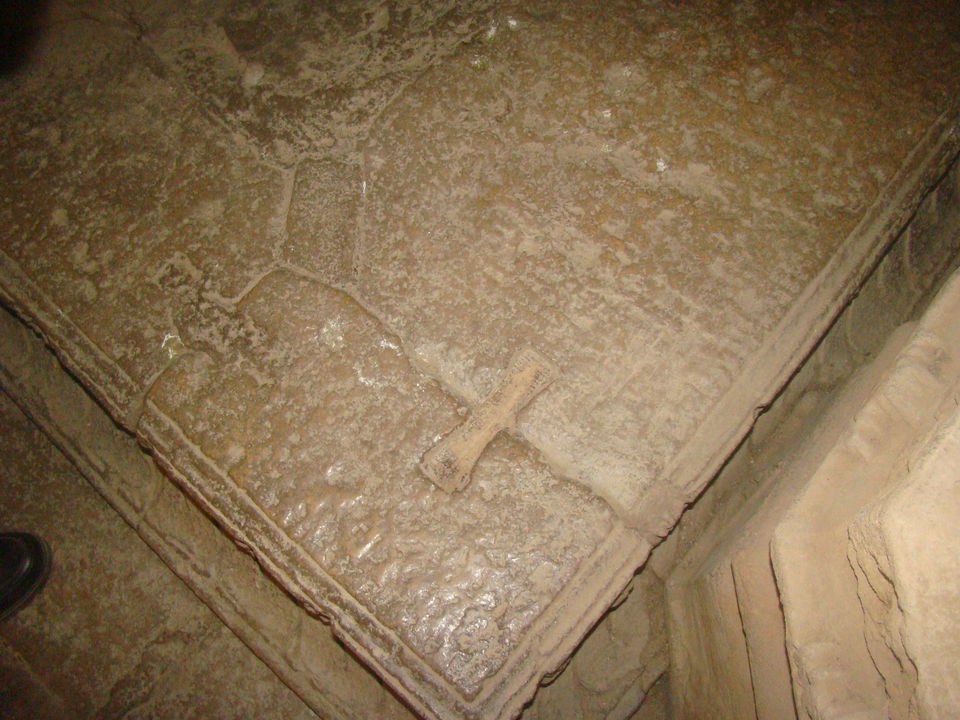 Ram kund/ Surya Kund ( POND):- A rectangular shape kund with well-defined steps forming a number of triangles and almost all steps at a particular level having same size for reaching to water level. This kund used to have 108 small and big temples, which are in different conditions of ruin now. Still one can see one temple with lord Vishnu in reclining position in the centre of kund on Eastern side.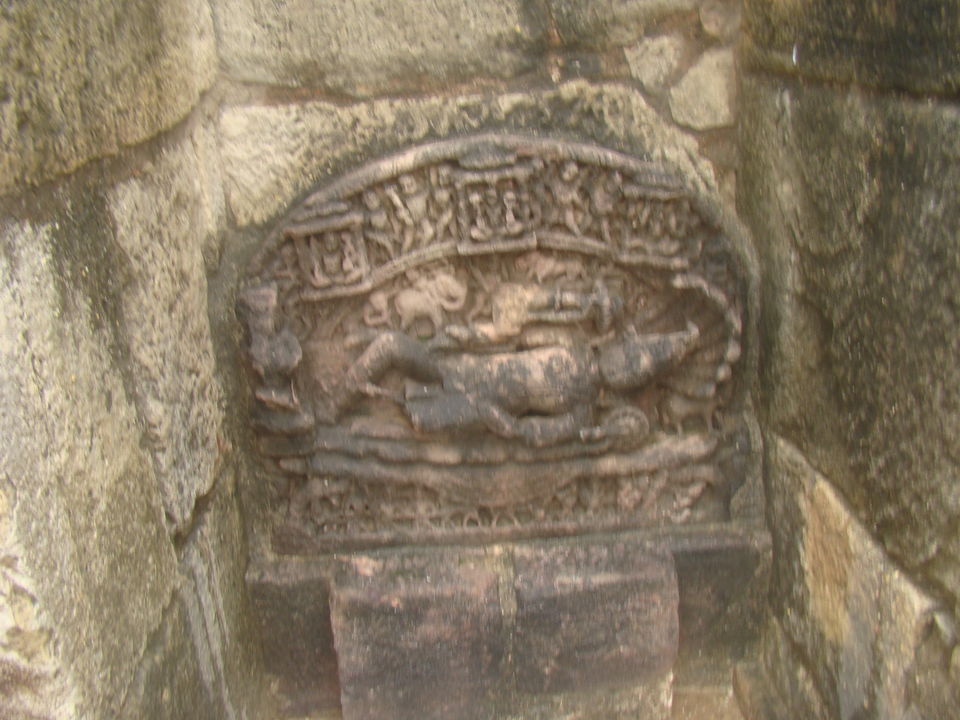 Sabha Mandapam (Assembly Hall) :- This is second independent structure with 52 pillars inside , signifying 52 weeks in a year. It was supposedly used for congression or different type of recitals. All the pillars and roof of Mandapam has carving depicting either tells from Ramayana or Mahabharat or other mythological tells or regarding day to day activities. There are tall and short pillars for supporting the roof. The outside of Mandapam has also got similar carvings. These fine carvings with proper human and other figures are a treat for the eyes.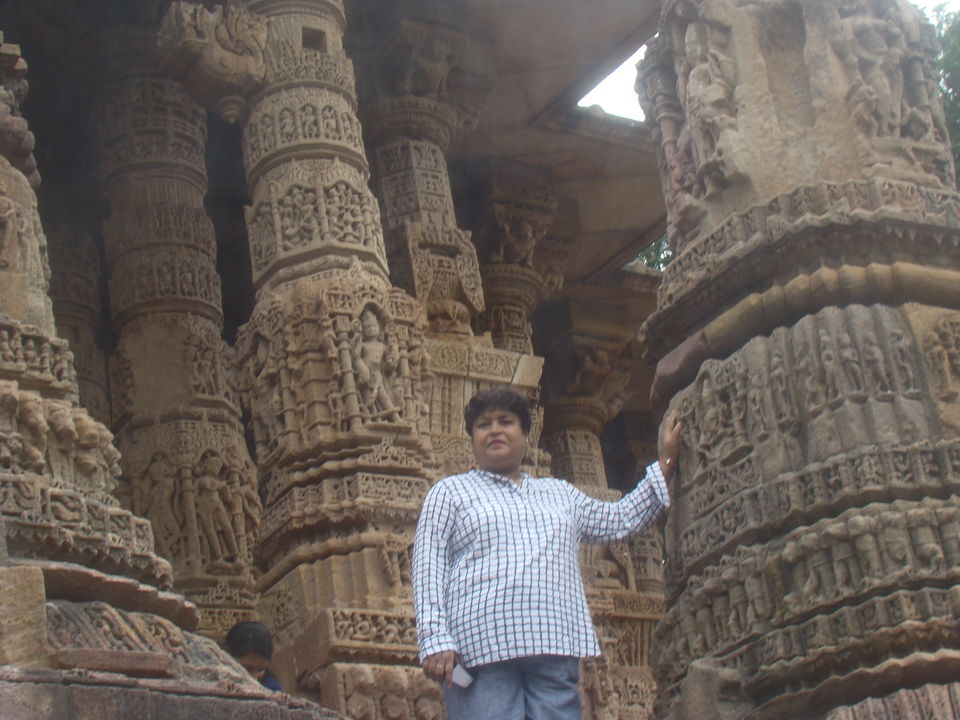 Outside the Mandapam at plinth level there are altogether 364 elephants and 1 lion carved out depicting 365 days in a year. Between Kund and Mandap, there are two pillars with missing Toran, which was believed to be constructed as a Kirti Toran. This is built on an inverted Lotus. The dome (Sikhar) of Mandapam was reconstructed by ASI.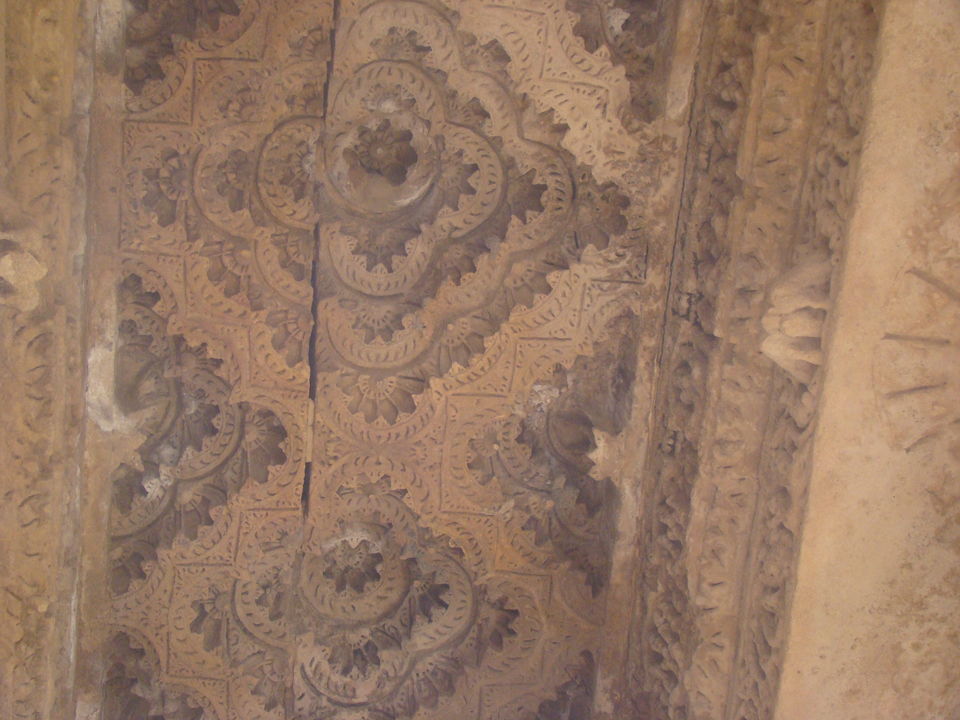 There is another set of two pillars on the north side of temple and Kund, which was considered to be the main entrance at that point of time.
Gudhamandapam and Garbhgriha (Hall and sanctum) :- Garbhgriha is a square structure inside the Gudhamandapam. It had two cells, upper and lower. Deity used to be placed on the upper cell, which has fallen now. Inside wall of Garbhgriha is plan and the outside wall has carvings. Garbhgriha door has carving of sun and others, similar as on the door of Gudhamandapam. There is path for taking round (Pardakshina) around garbhgriha.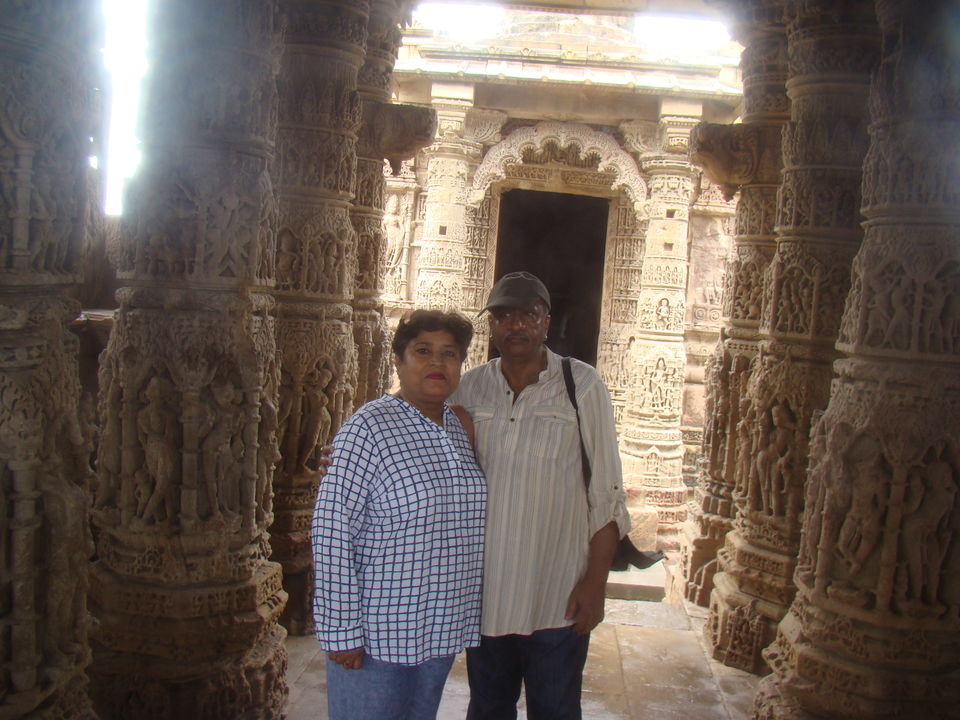 In the Gudhamandapm, Carving of sun in different form can be seen on inside wall and pillars have carving showing different aspects of life and adornments of ladies. They used to have stone perforated windows , some are still there. It is believed that from this hall, there were two secret routs , going to Patan and Siddhpur.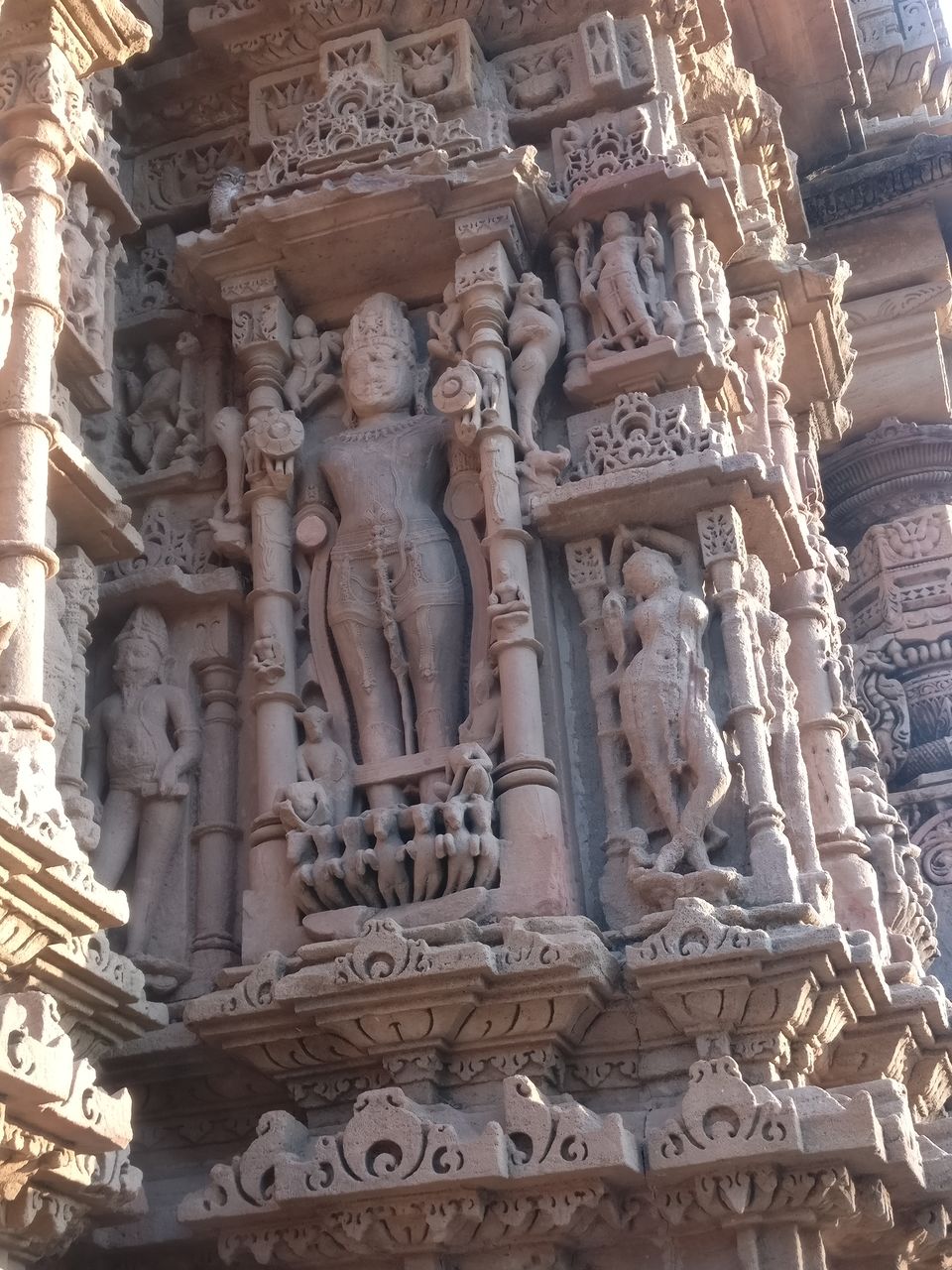 The outside wall is highly decorated with carving of Sun God in 12 different forms on panels with a roof for protection , depicting different aspects of the 12 months. Most of the carvings of Sun God are in standing position with seven horses and bearing some sort of ankle boots, which indicates Persian or Western influence. There are carvings of other Gods like Vishwakarma, Ganesh , Varun , Saraswati & others. Just near the plinth level on north side one can see depiction of method followed during that period for child birth and other life part. The entrance shows sun god in different form. Near north side entrance, there is a unique carving of a man with three legs ( one leg is broken) with three hands of kalbhairav. This structure is also built on inverted lotus, which is a basic difference from Konaraka , which was built on the theme of Sun God on Rath . Roof of this structure was also renovated by ASI.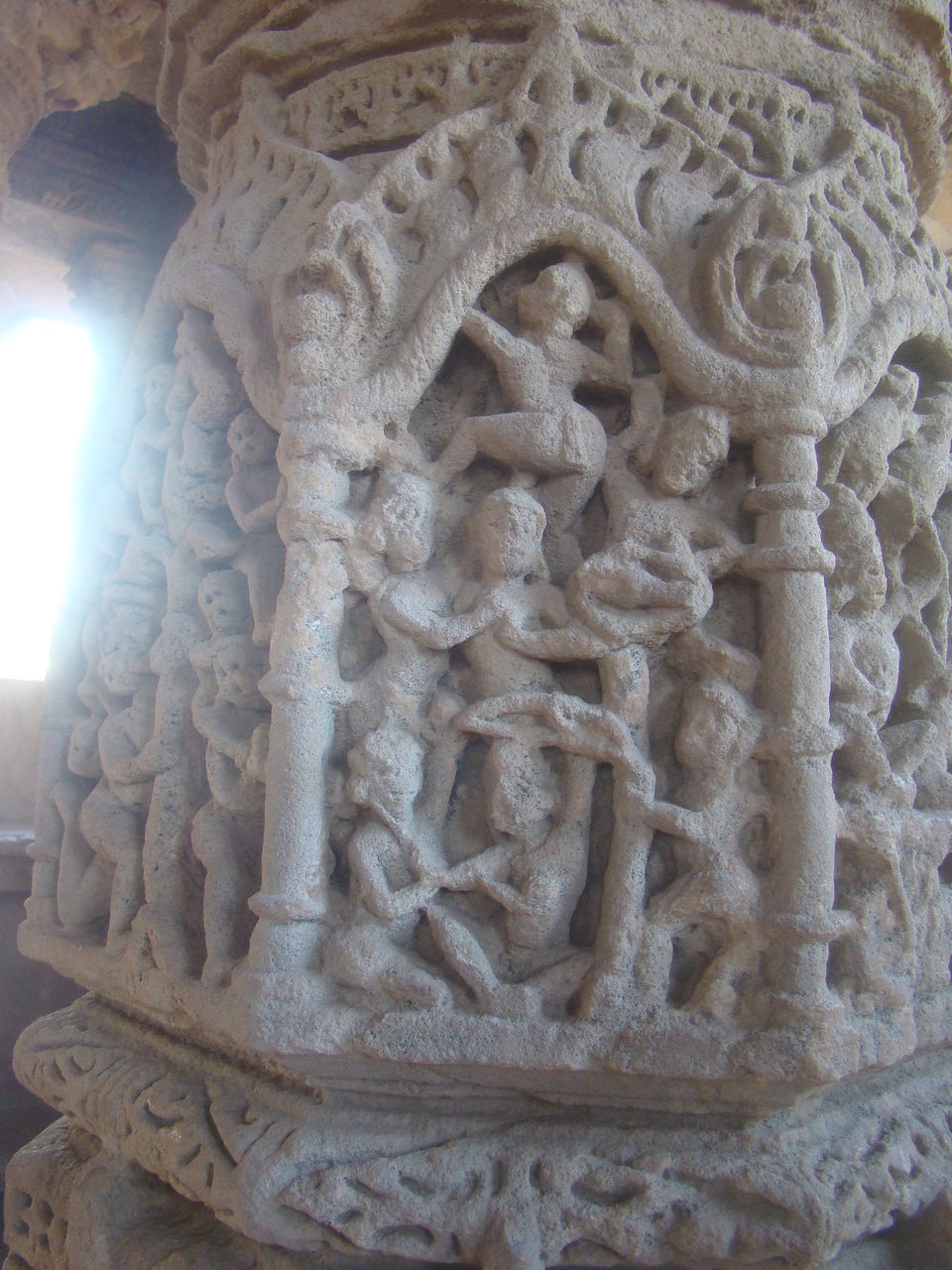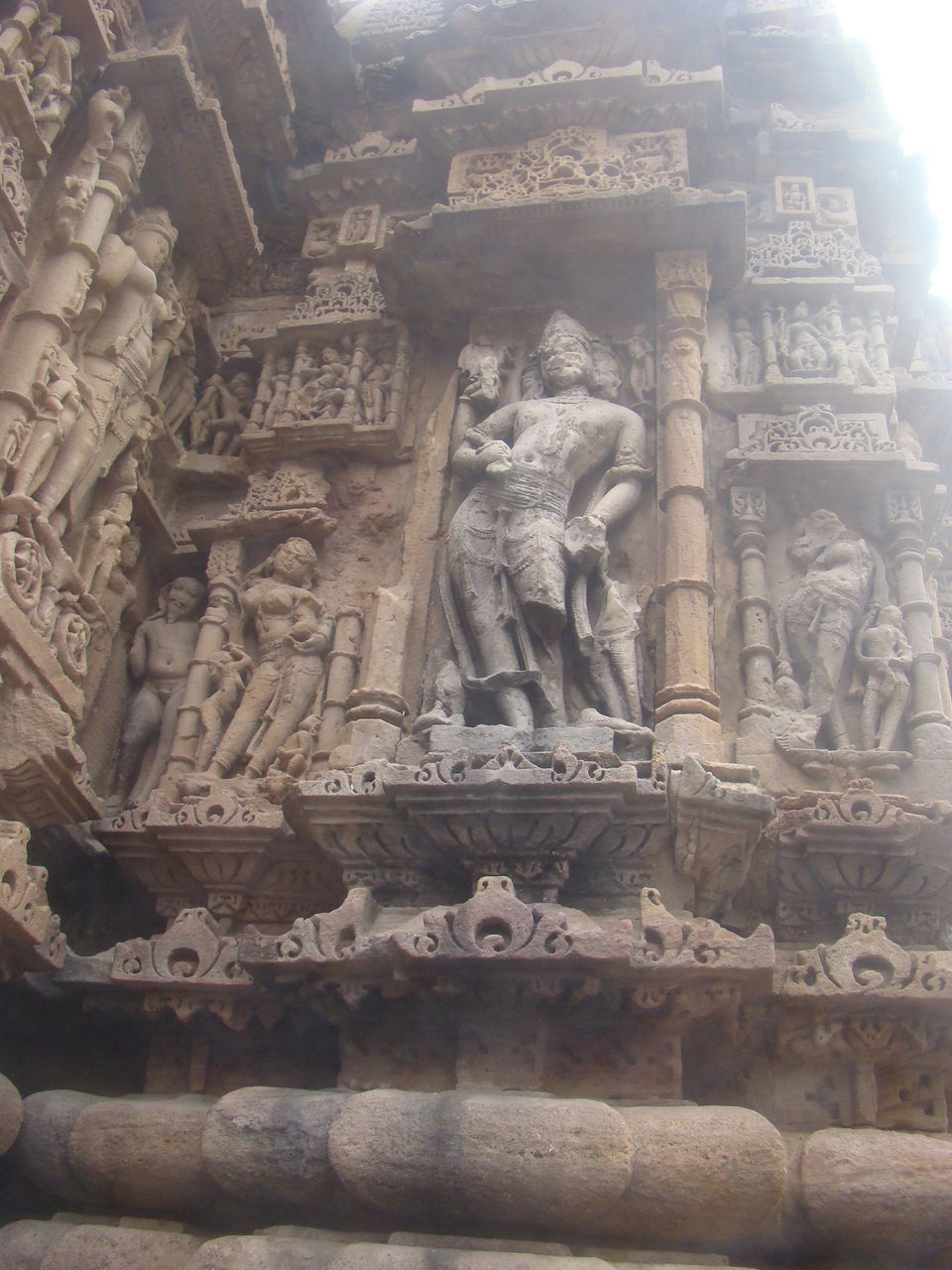 Now there is no deity and no worship being performed there.
This is a National Protected Monument under Archaeological Society of India ( ASI). Every year in the 3rd week of January Modhera Dance festival is celebrated, which celebrates the ascend of North moving sun ( Utrayan for Gujarat)
Modhera is around 100 KM from Ahmedabad ( nearest International Airport and can be gate way to Rajashtan/Kutch also)and 30 KM from Mehsana( Nearest Railway station on Ahmedabad –Delhi rail route).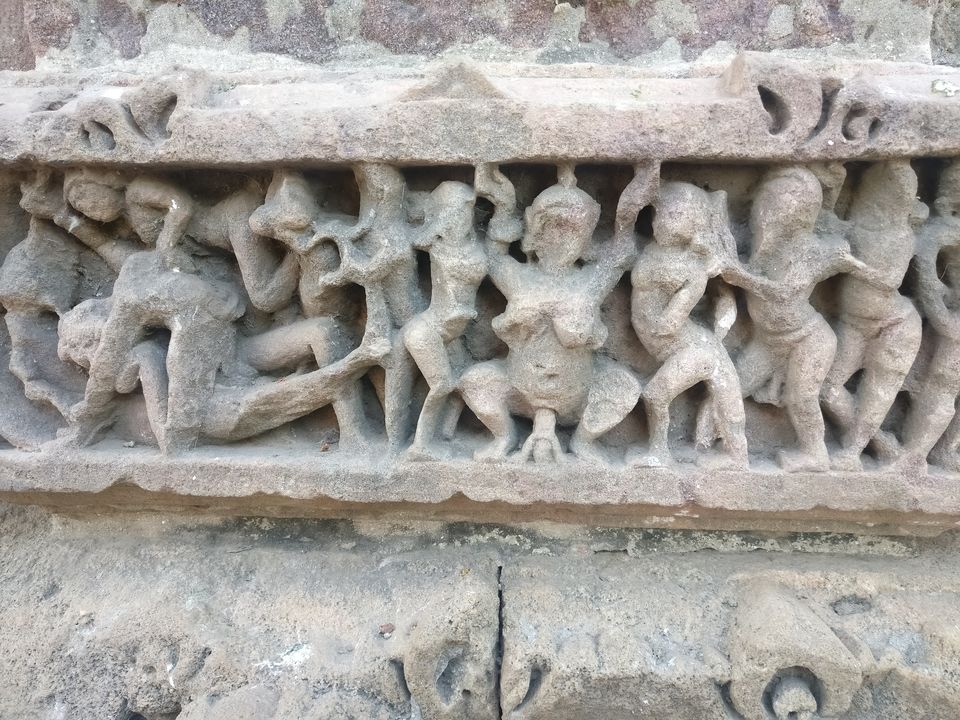 Patan , another historical town , best known for its step well and pond, is situated at around 40 Km from here.
In case after seeing the Temple structure , one wants to know more, there are paid and approved guides available, I met one of them , who is really good, Mr. Vipul R. Raval.
It is just a day trip from Ahmedabad and a good one at that.