A call from mighty Himalayas could never be defied and I suppose this time it was for us. A trip which I actually planned solo ended up being a group trip.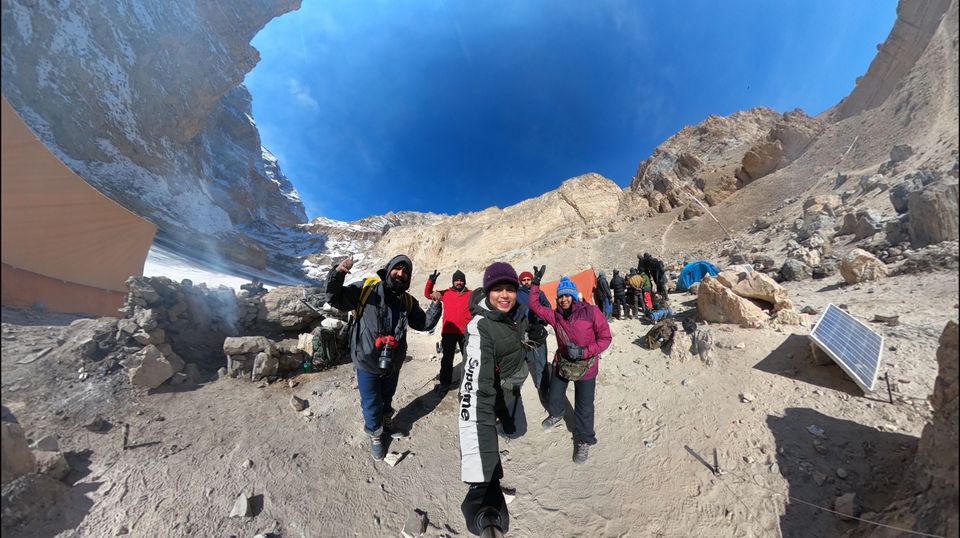 we took a flight from Bhopal to Delhi, Stayed at Delhi overnight to catch the early morning flight to Leh, got window seat (a must do thing) and landed in Leh at morning 8 AM. We had done a package booking with one of the tour agency for chadar trek but we also wanted to visit Pangong lake so we arrived 3 days prior to our original booking which is why we had to find a hotel.
After checking into hotel first thing I did is fly my drone. I got some dope pictures of Leh city in winters.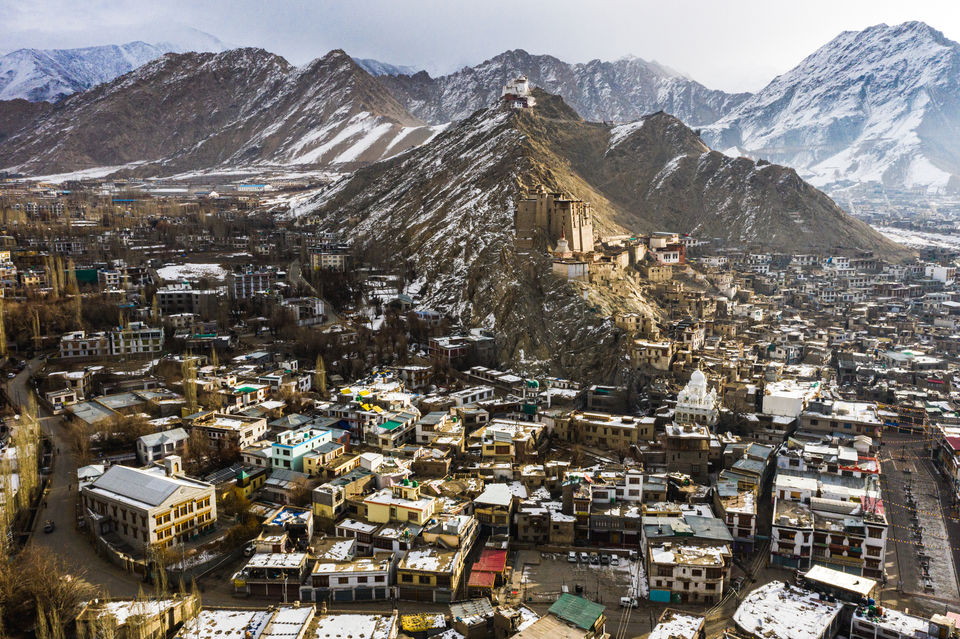 When you visit Leh, You must acclimatise to the weather and high altitude for a day or two if you have directly landed by flight. And thats what we did for the first day. Next day we visited nearby areas like Ice Stupa and Gompa Monesty.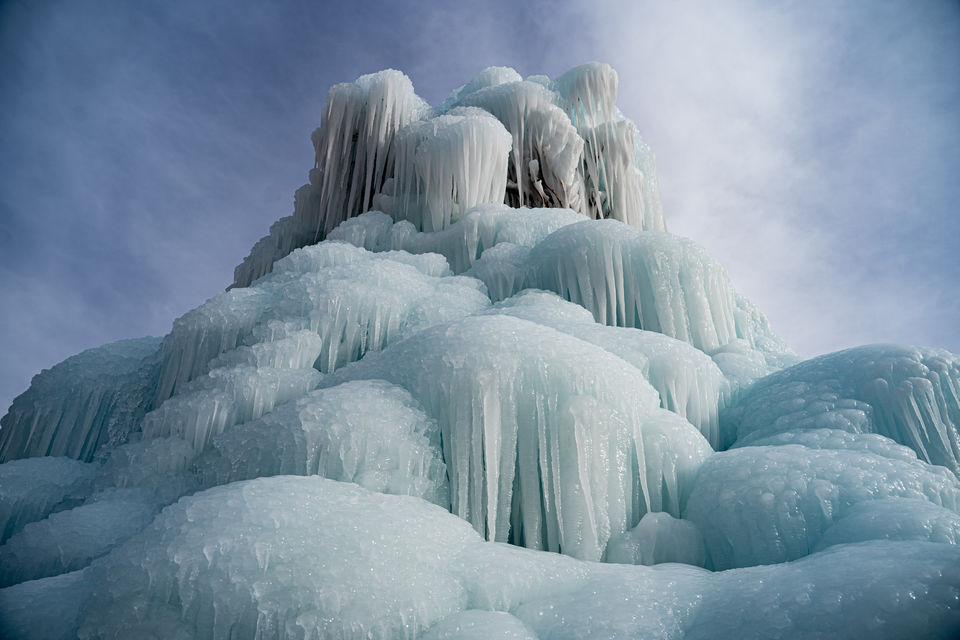 We were really excited for our third day as we were going to Pangong lake. The route was full of snow and felt so scenic.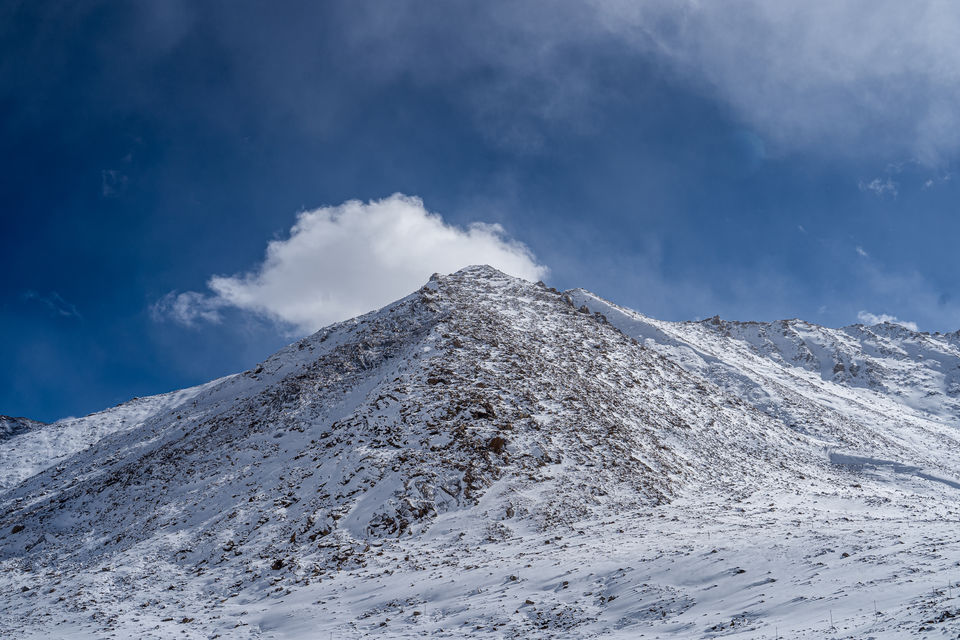 Pangong lake in winters is so different than its in summer. It was completely frozen and there were no sign of life near by.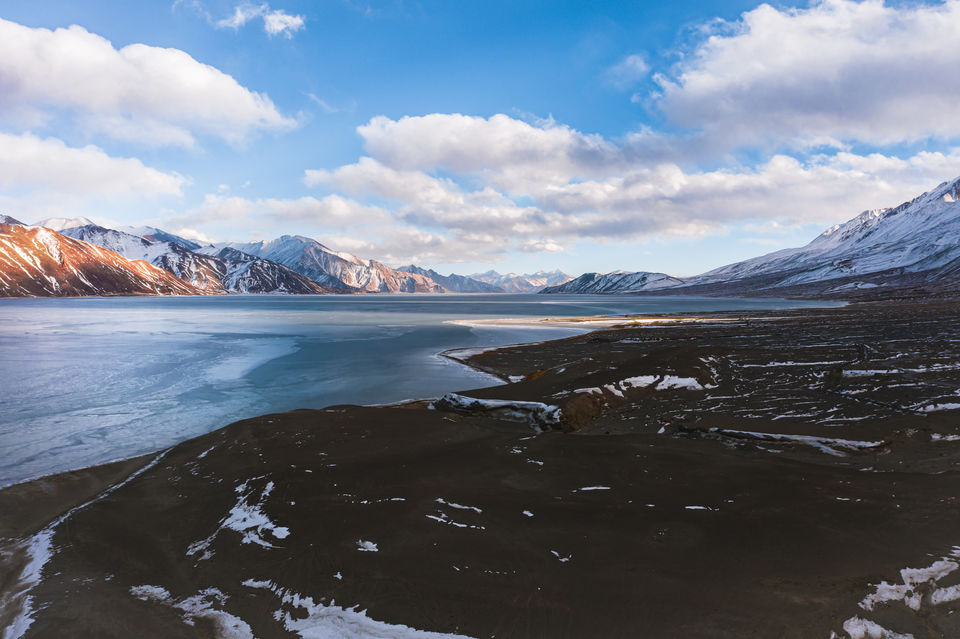 The temperature was -32 degree Celsius so we didn't stay for very long in-fact we were out of our cab for barely 20 min. and then we stayed for one night in Durbuk.
Once we returned to Leh we met with other trekker and trip organiser. They explained the complete process and first day was suppose to be medical check up day.
We all cleared the test and then we were very excited to go for the trek. I made a dedicated Vlog of the complete trip which you can check on my youtube channel.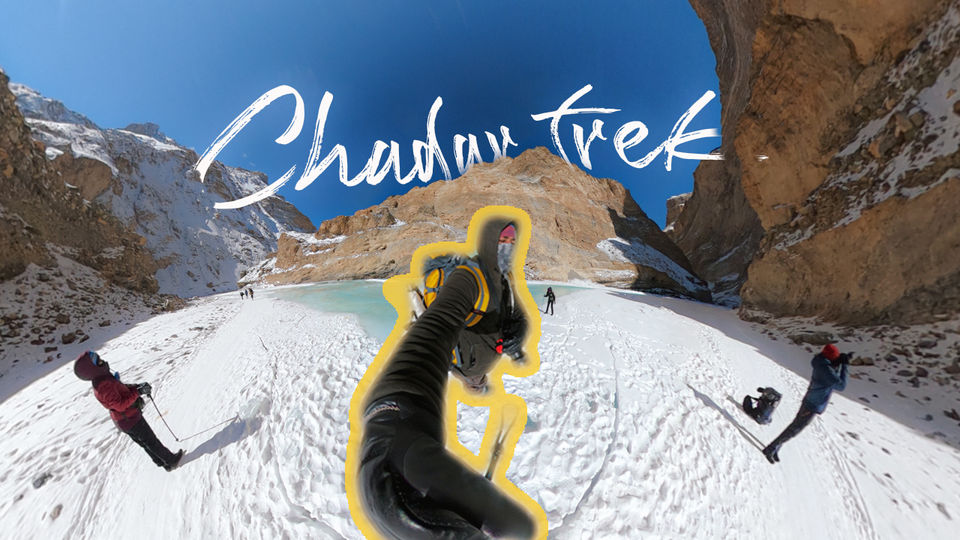 Feel free to reach out to me for any question or clarification about chadar trek.