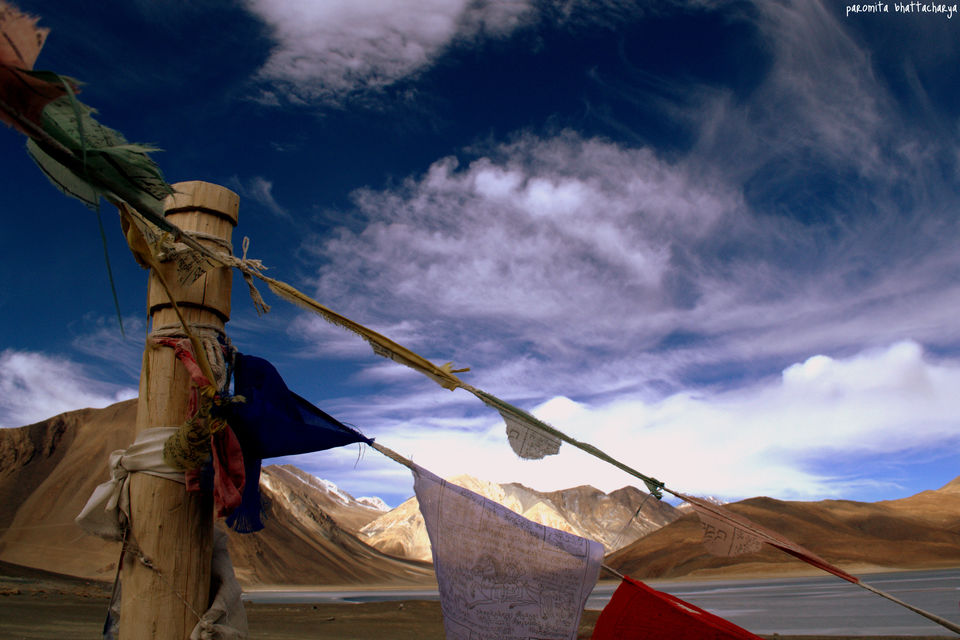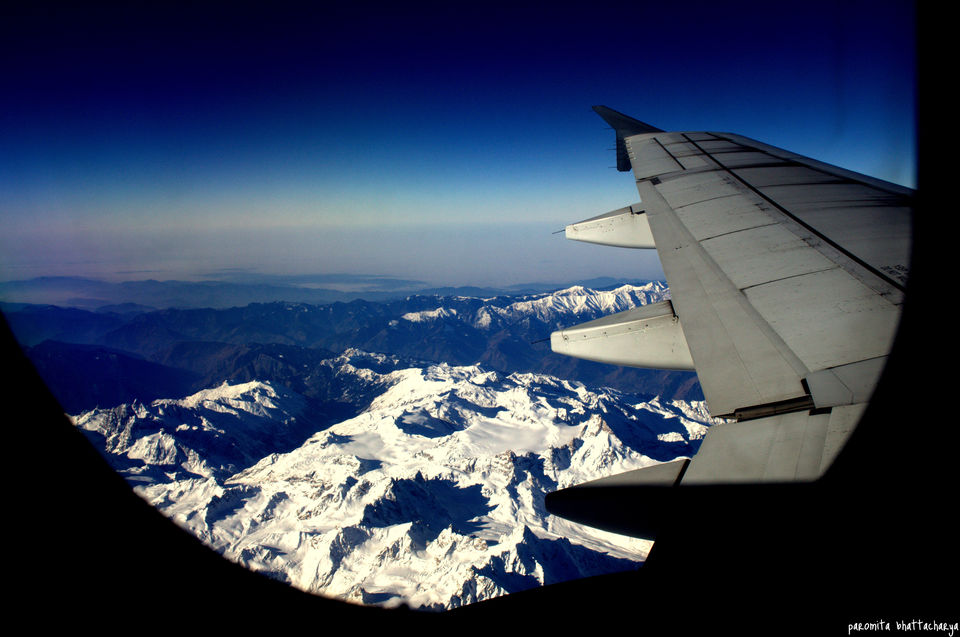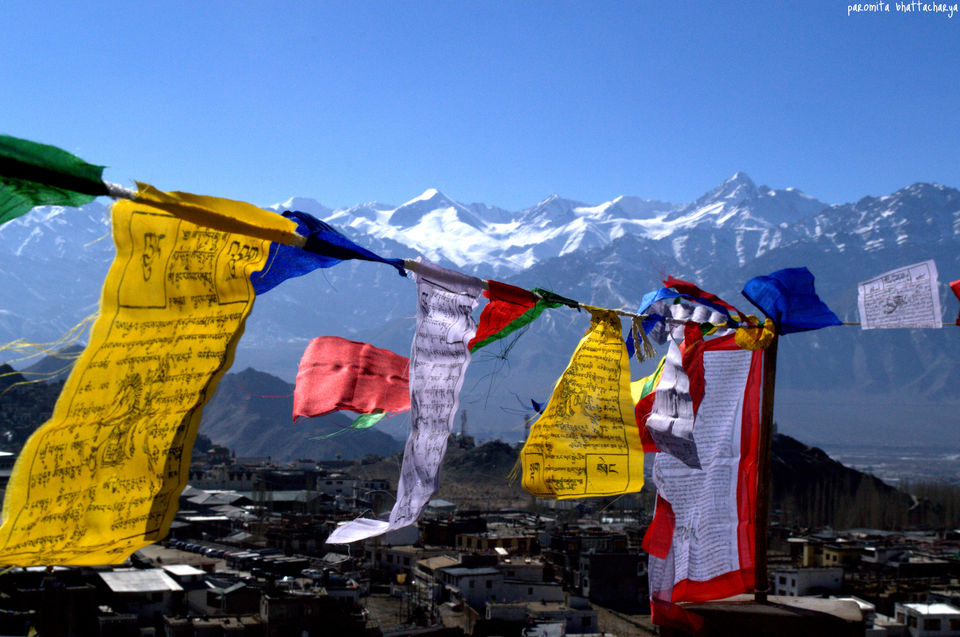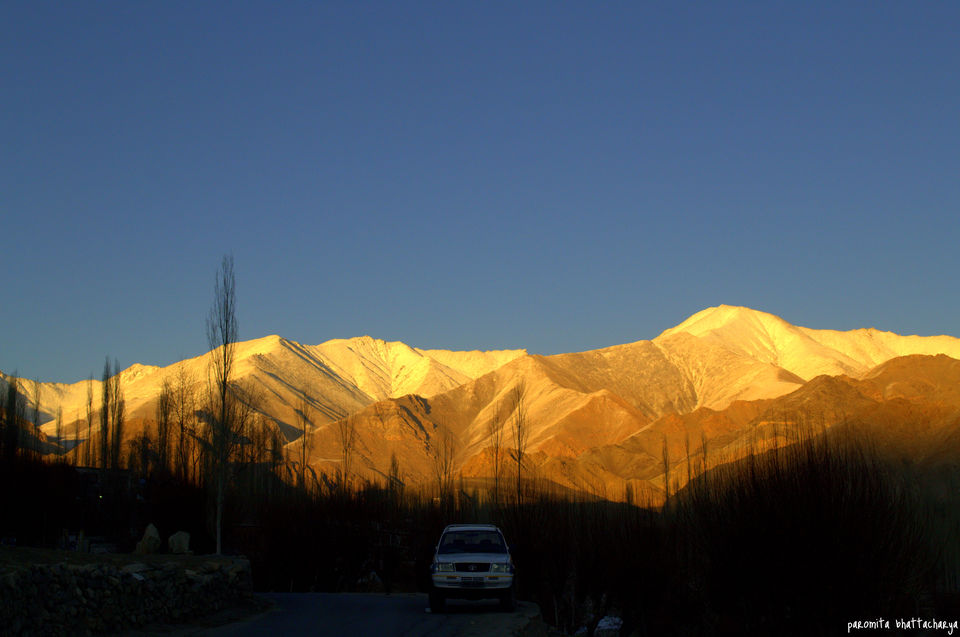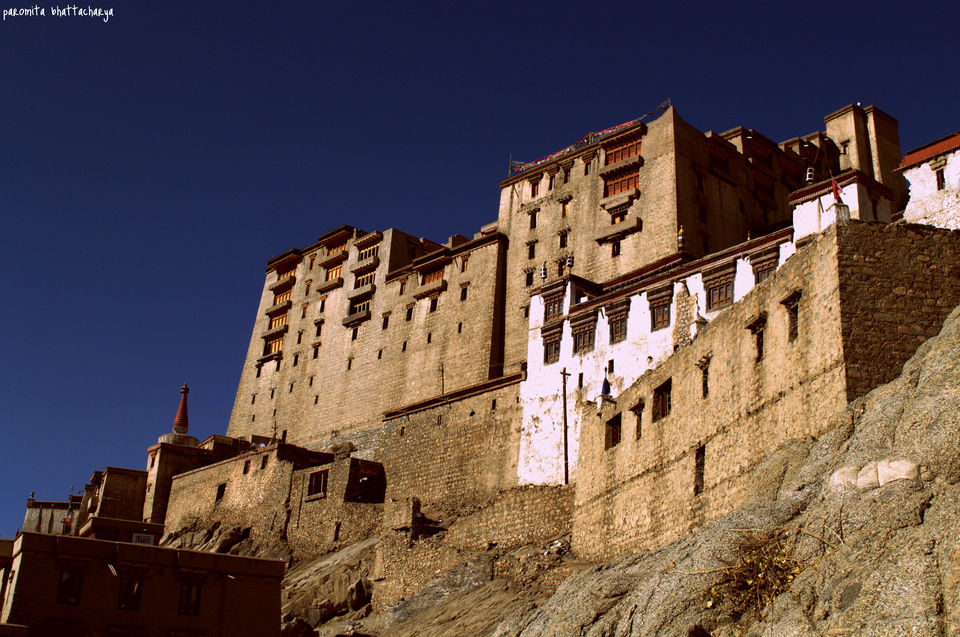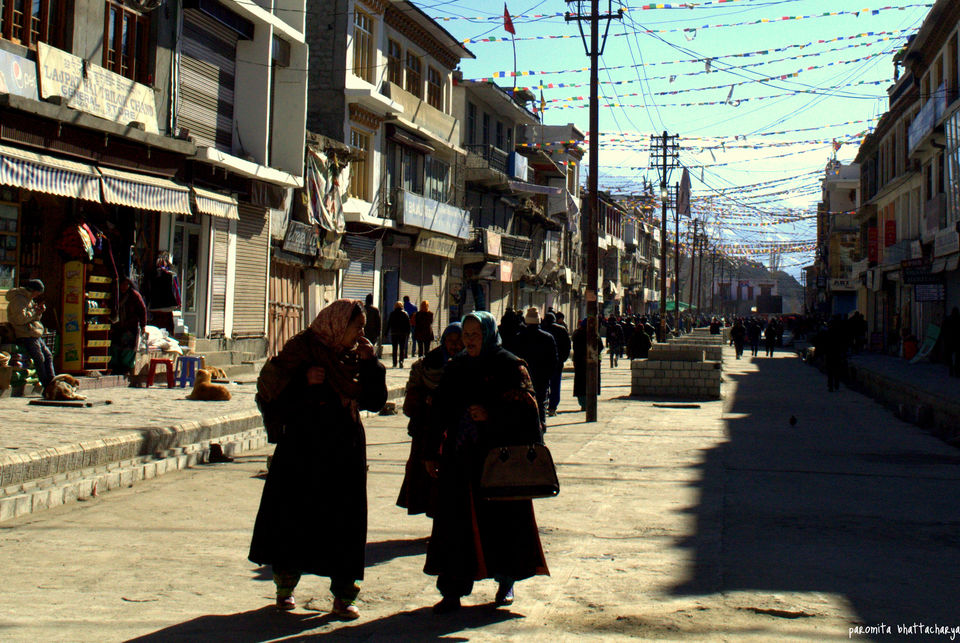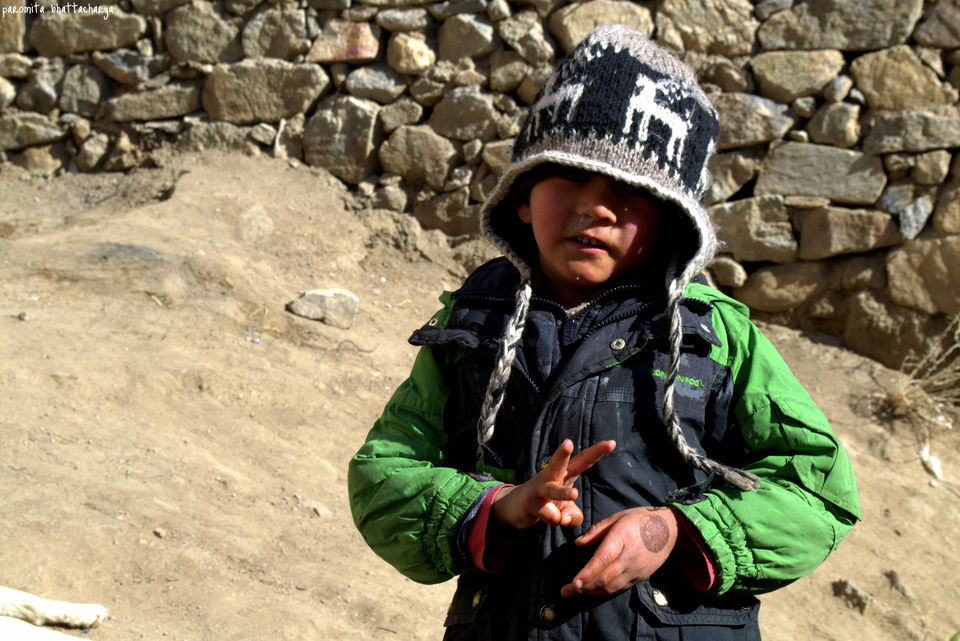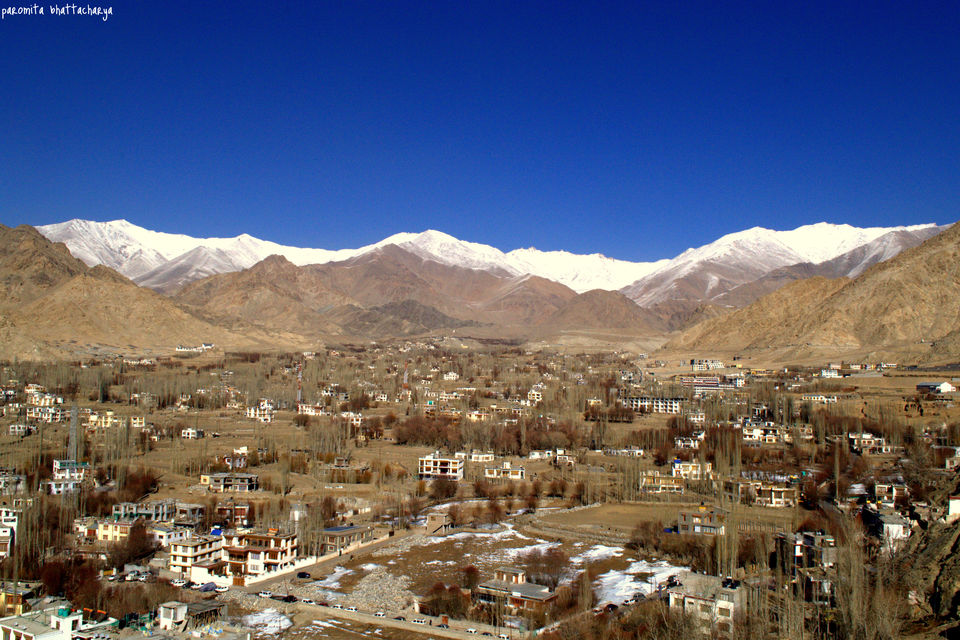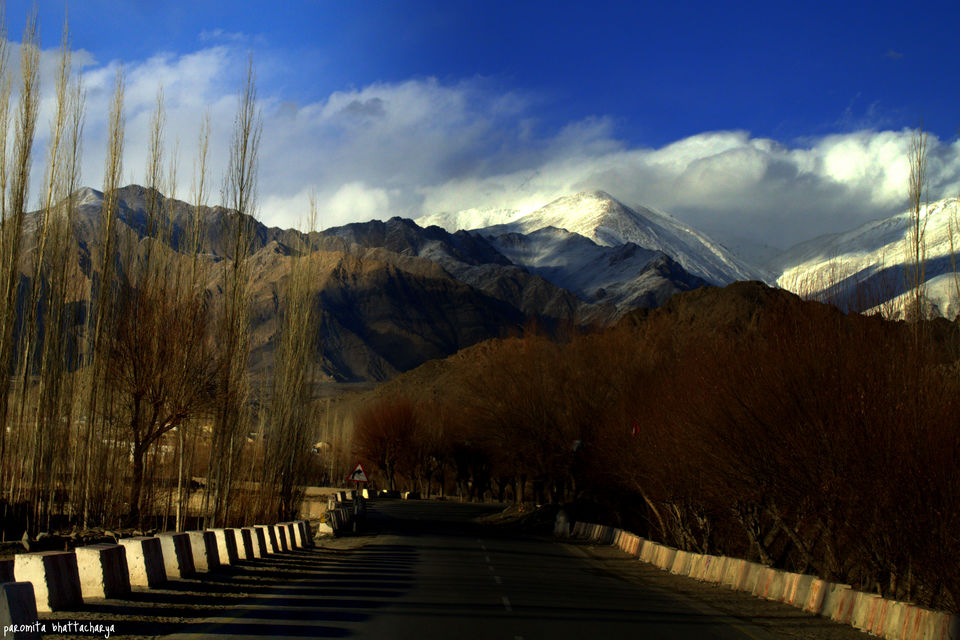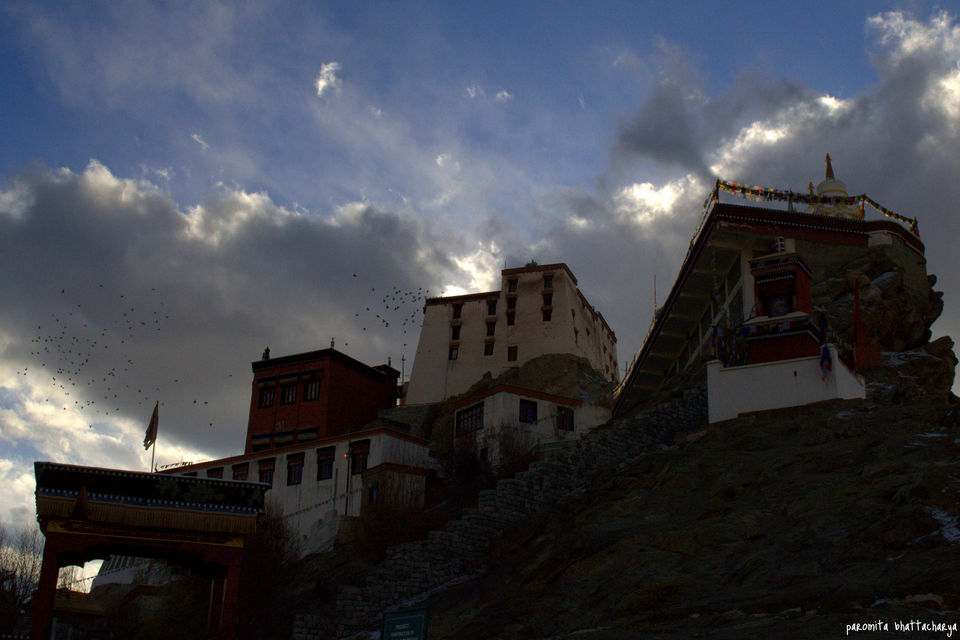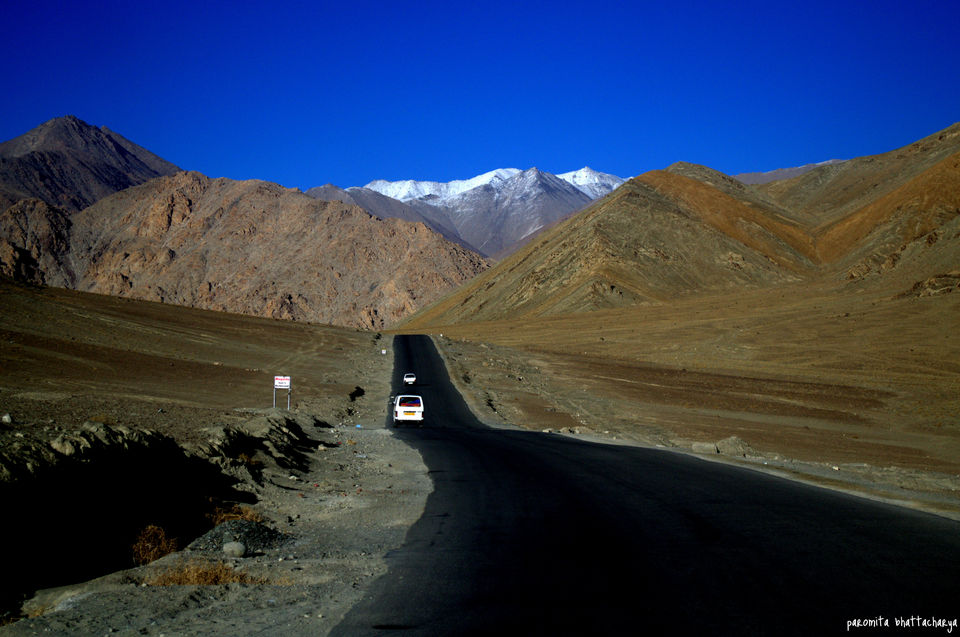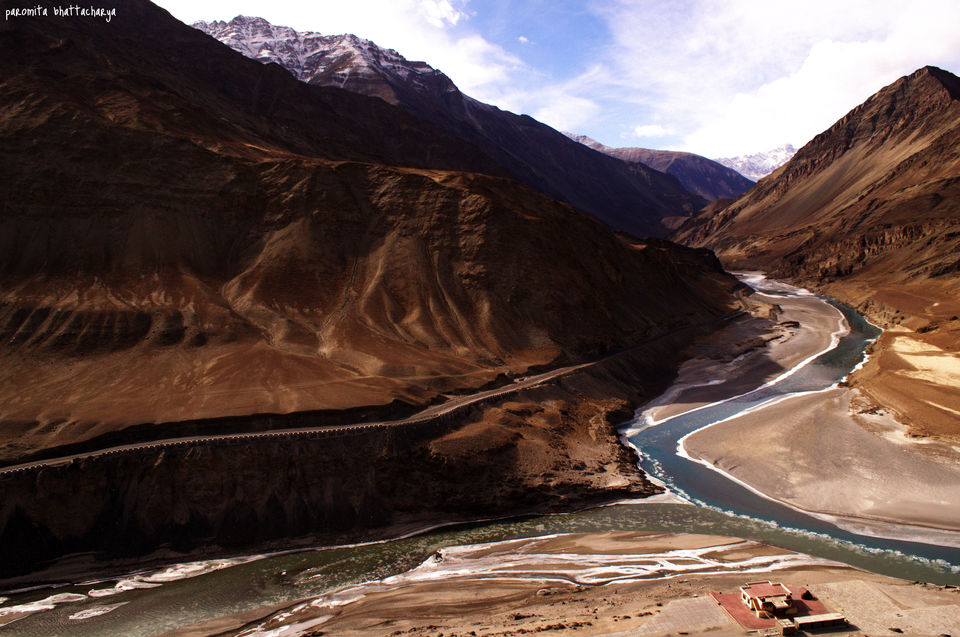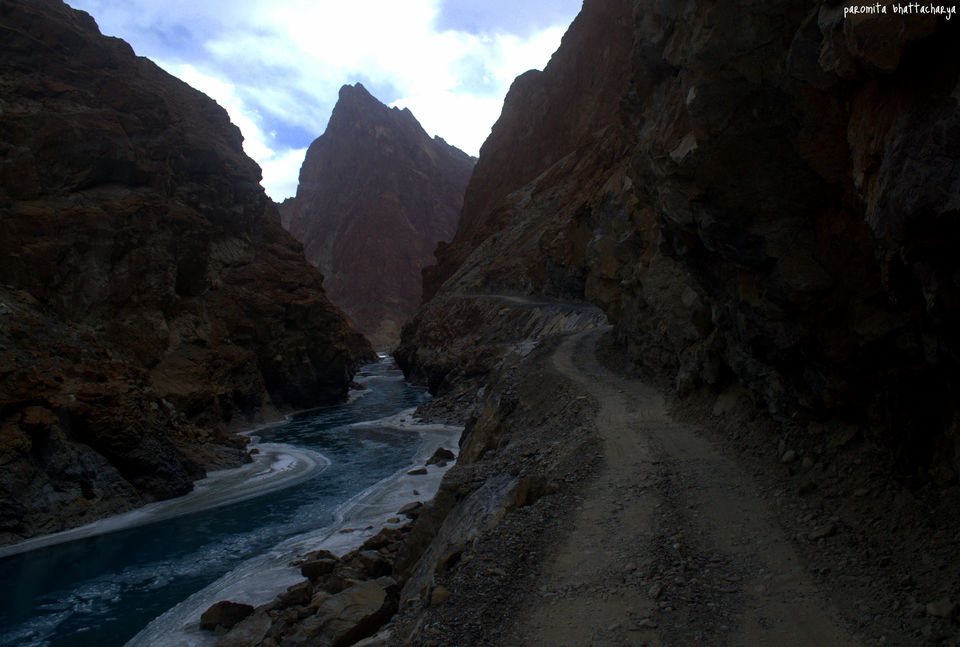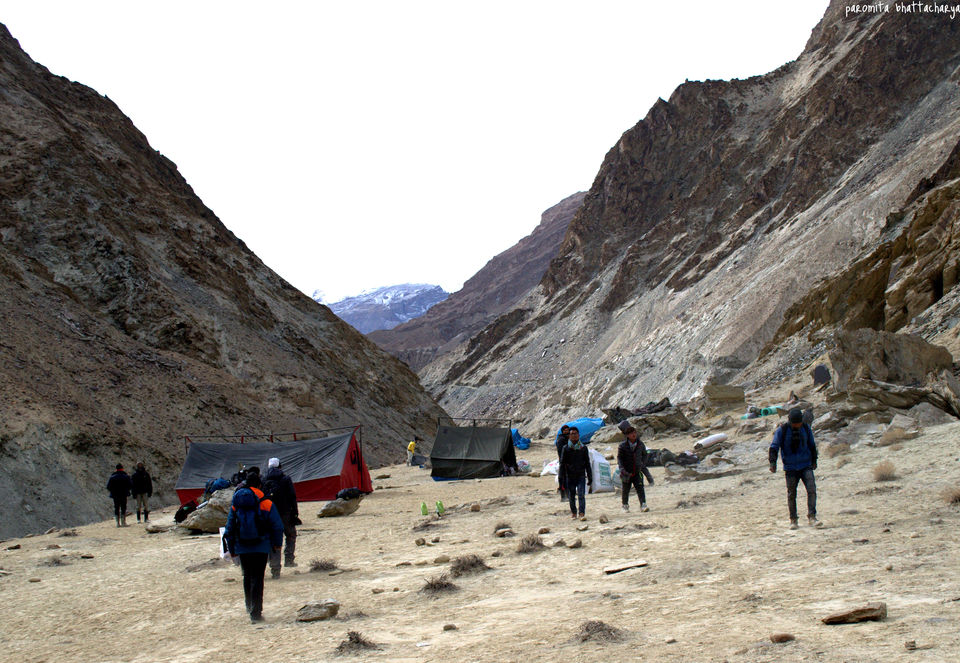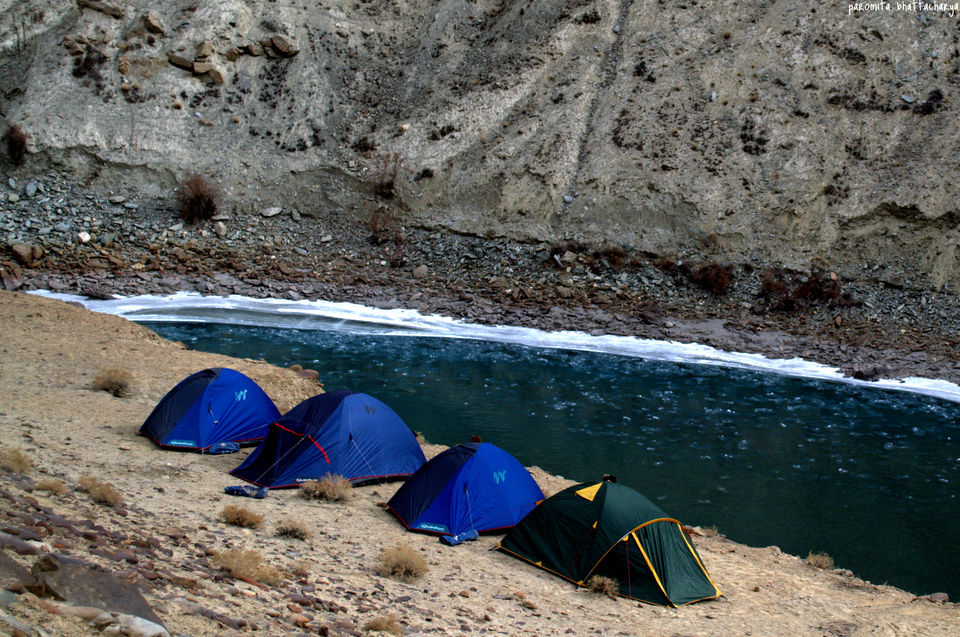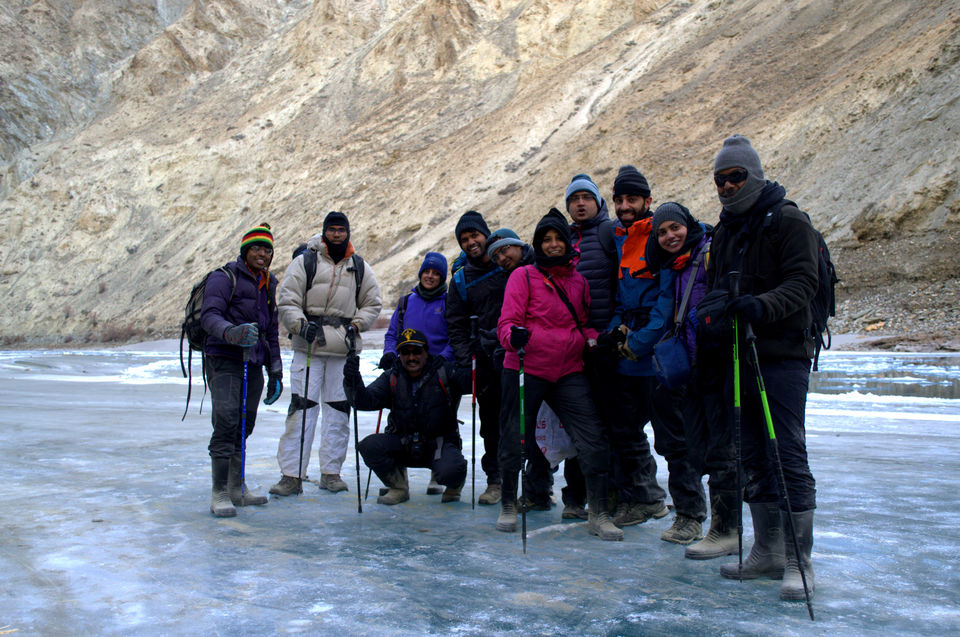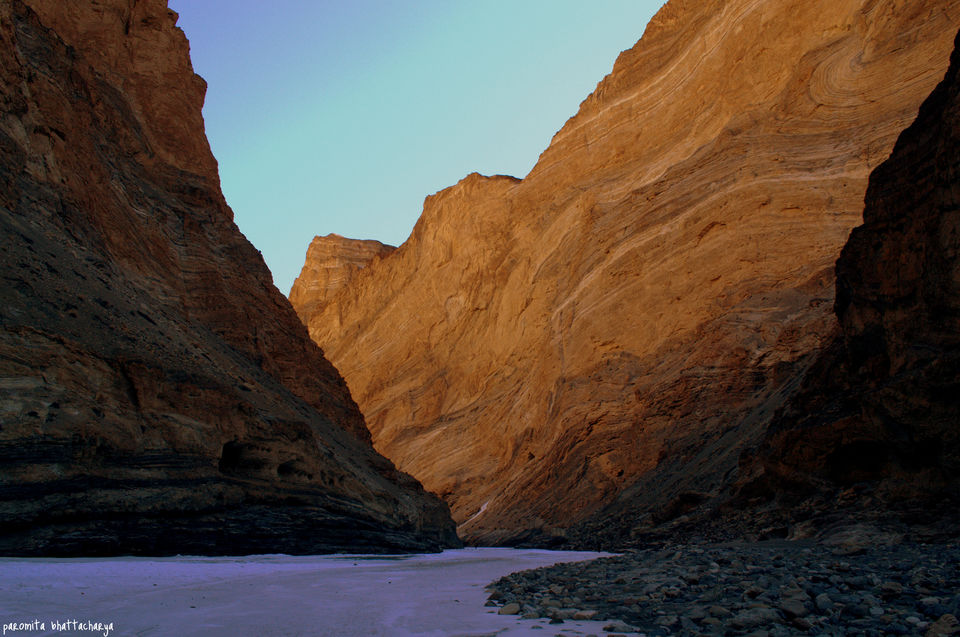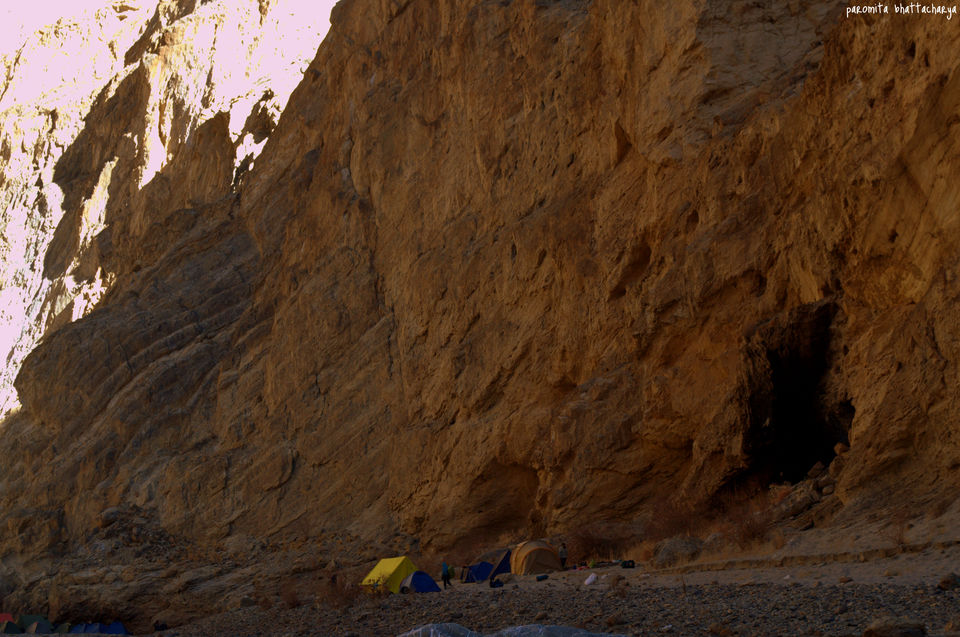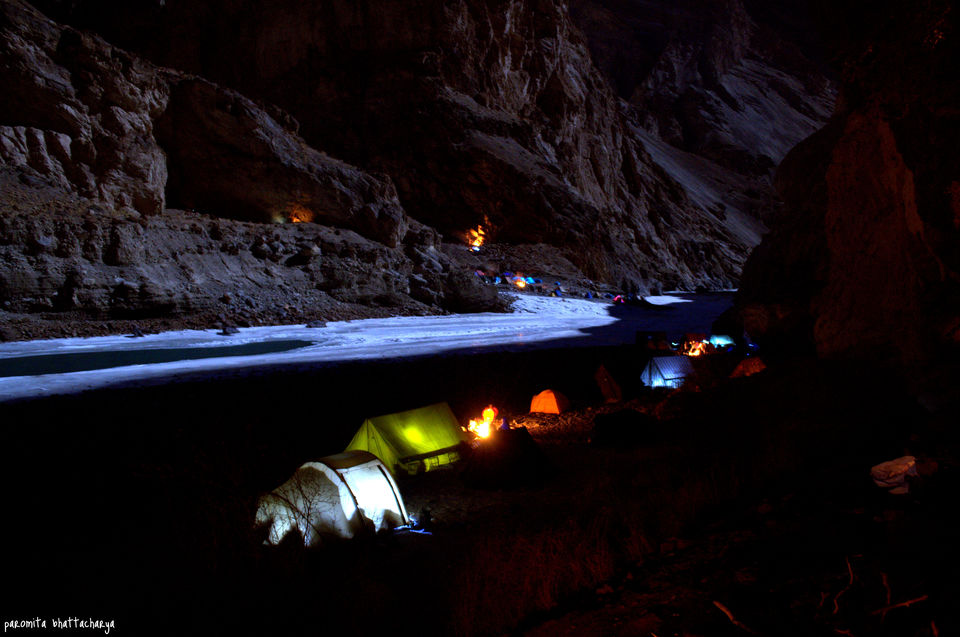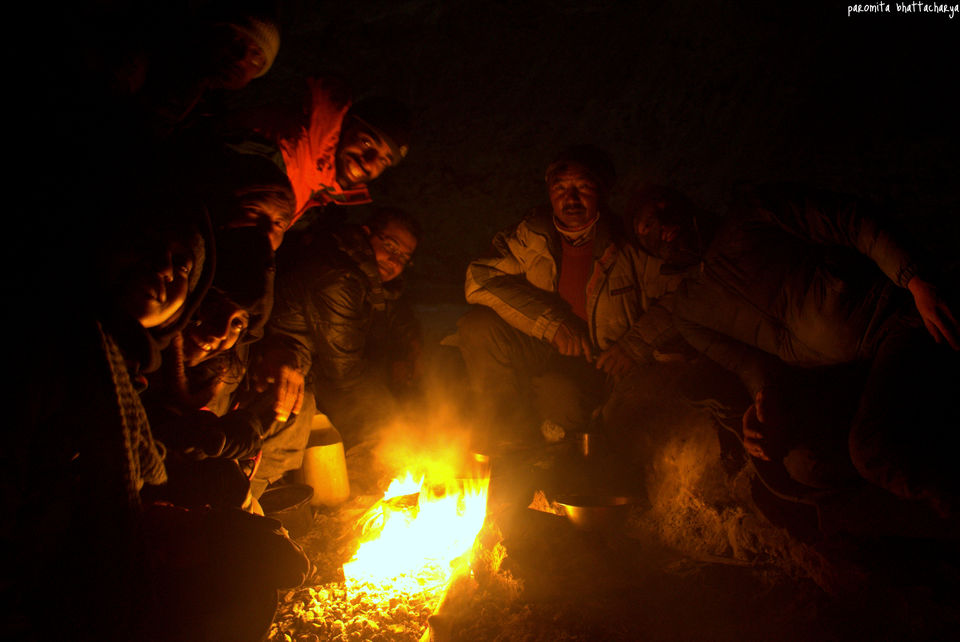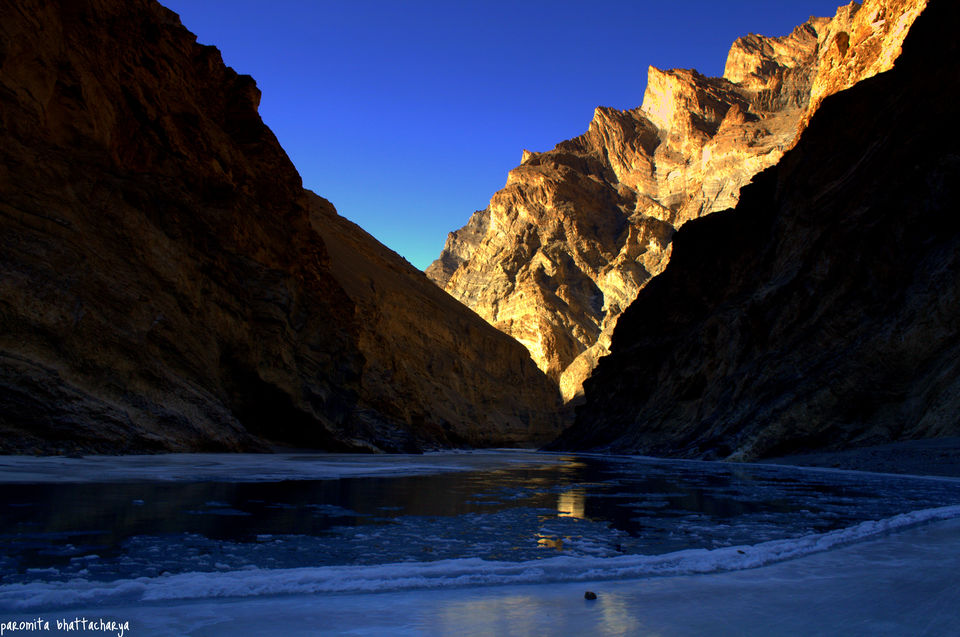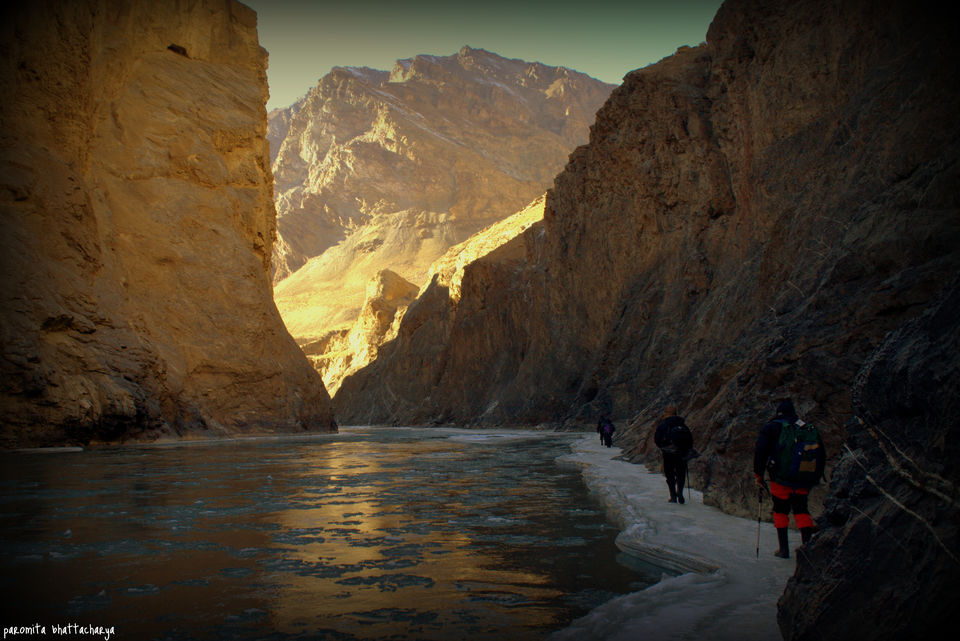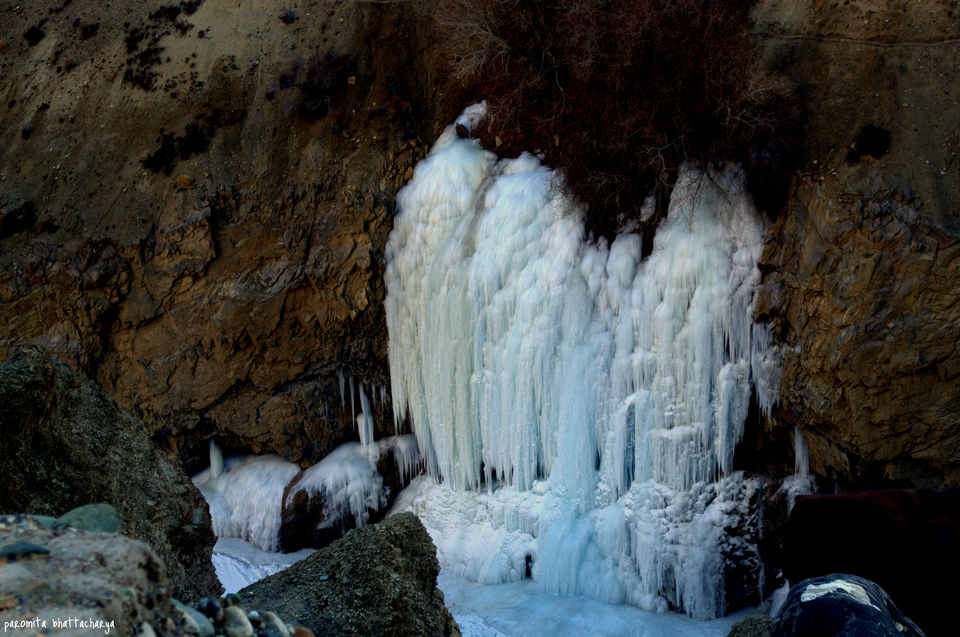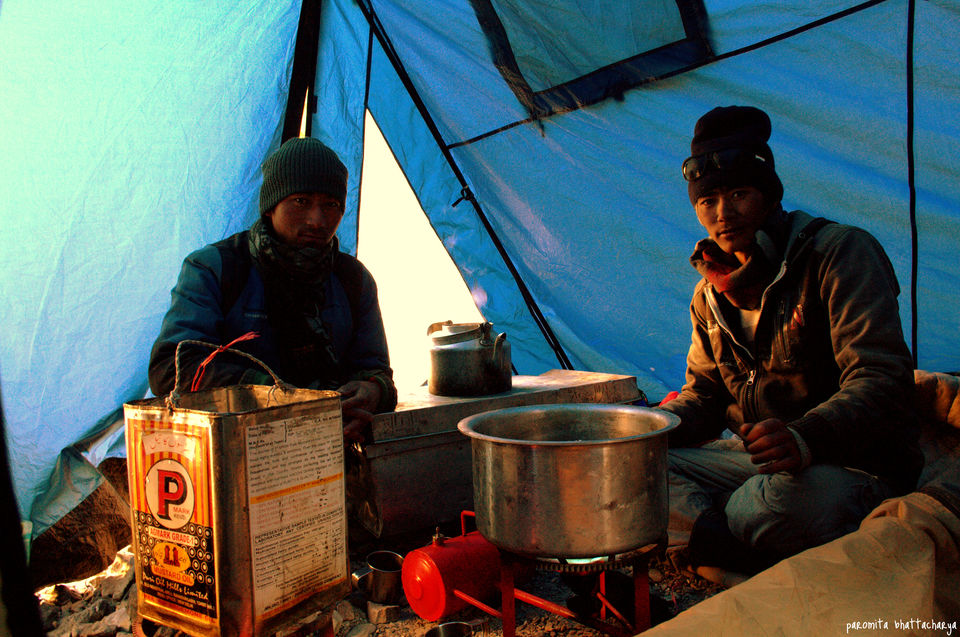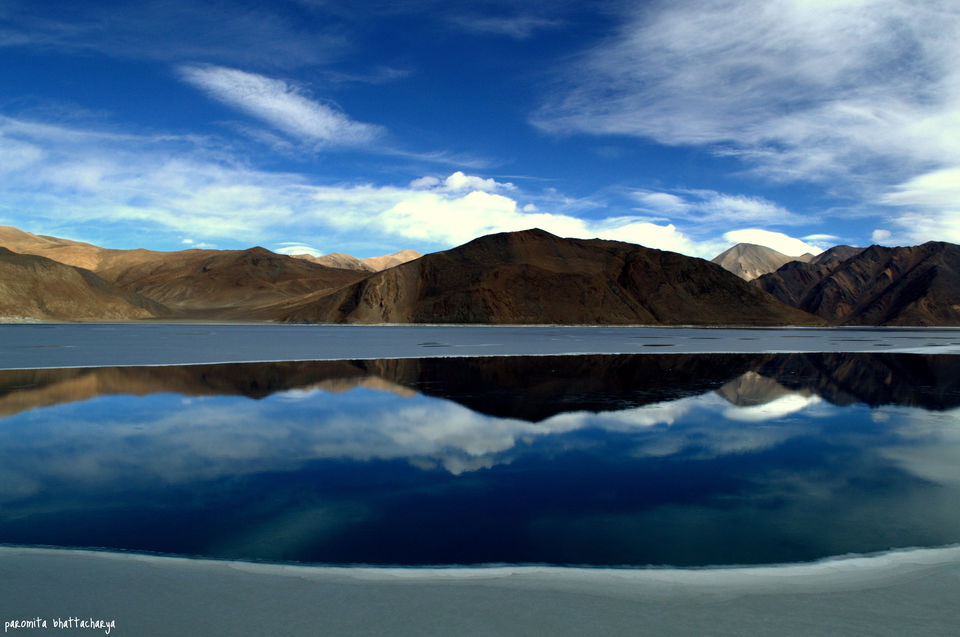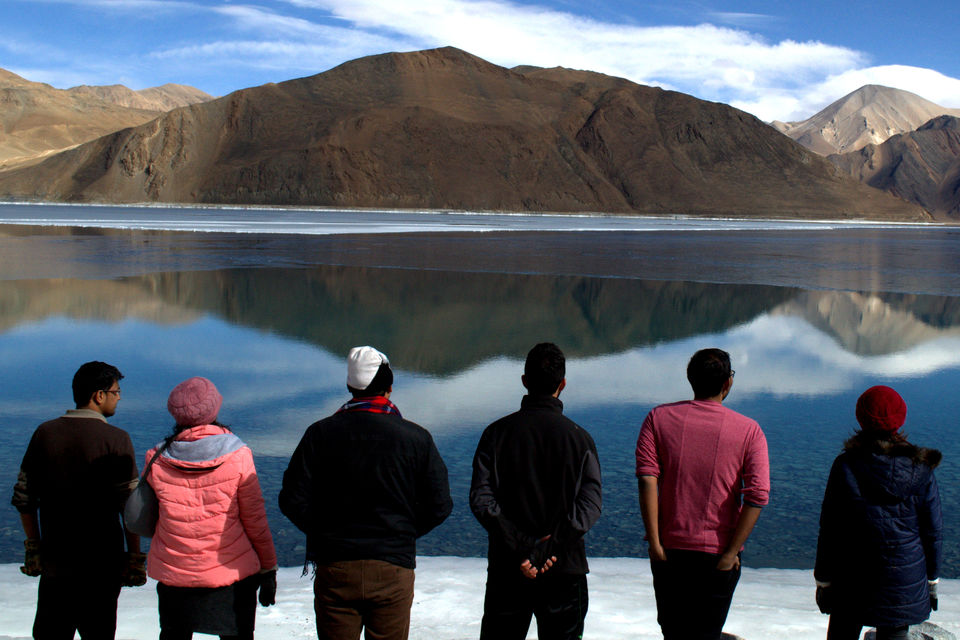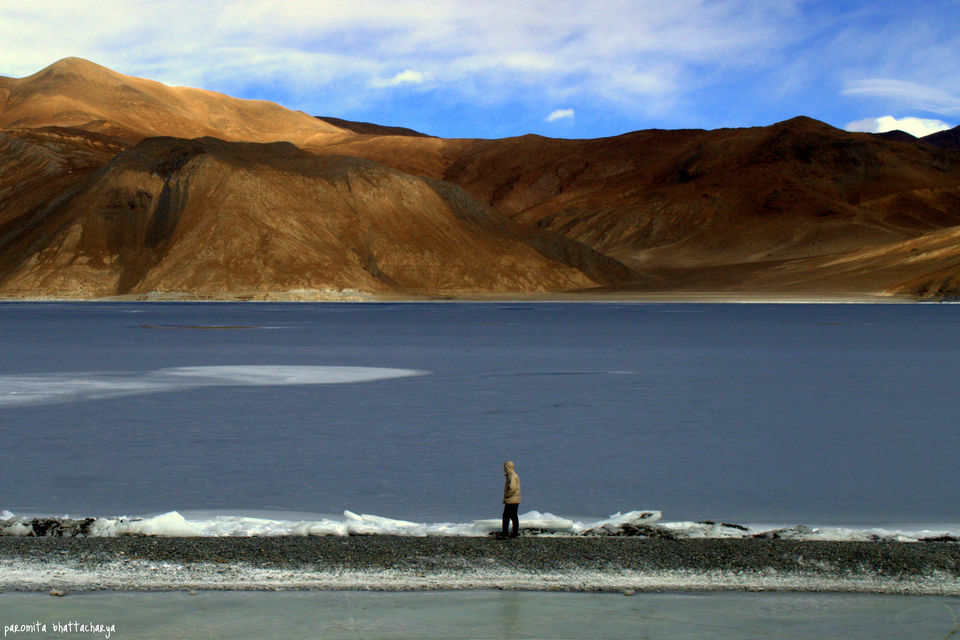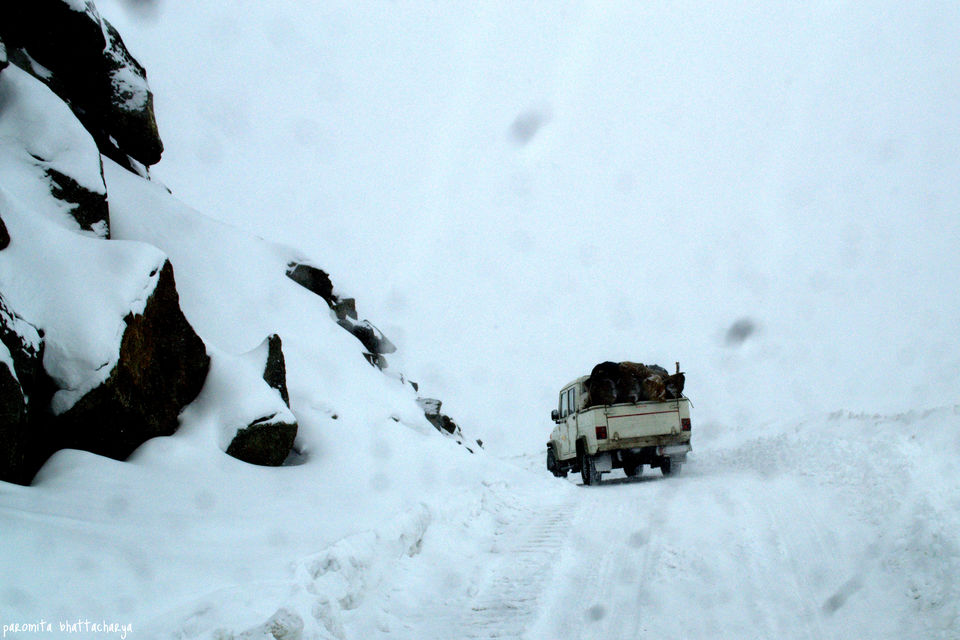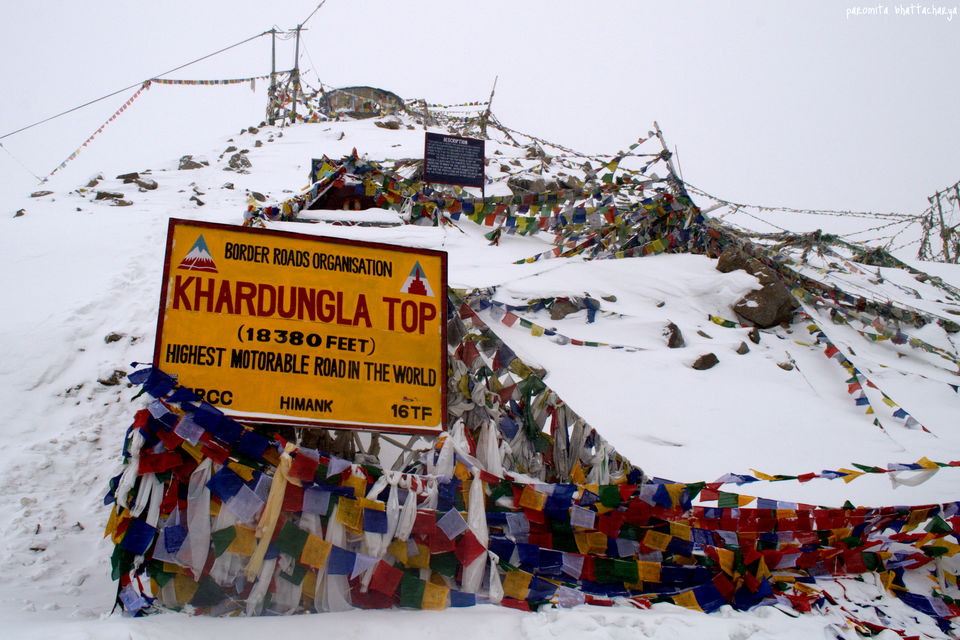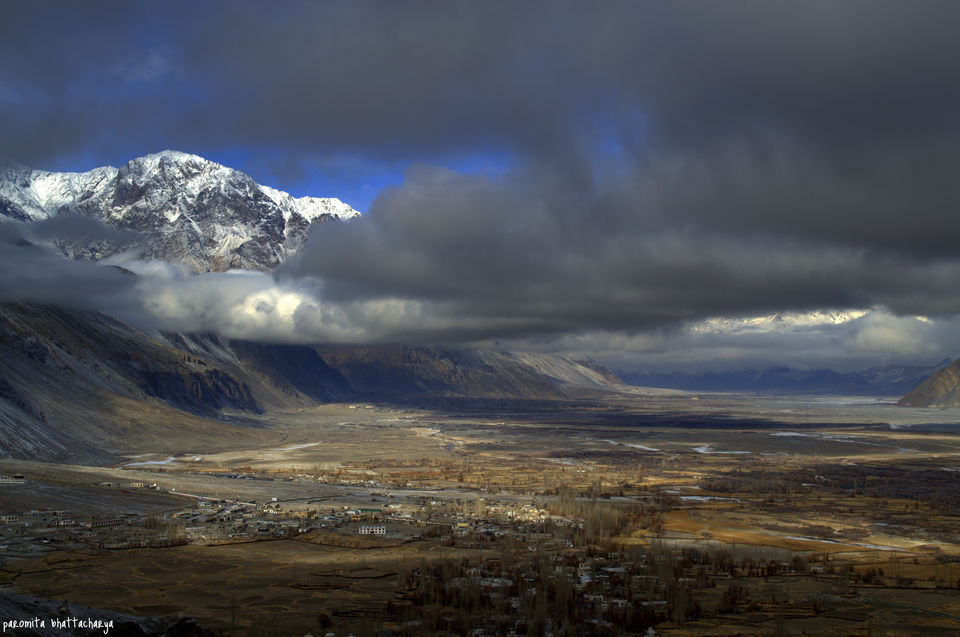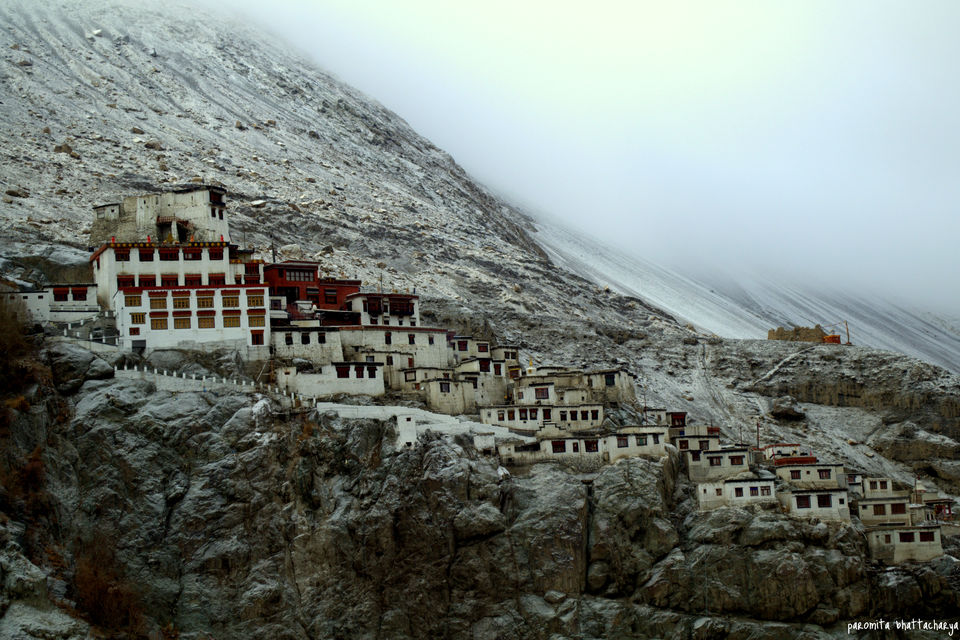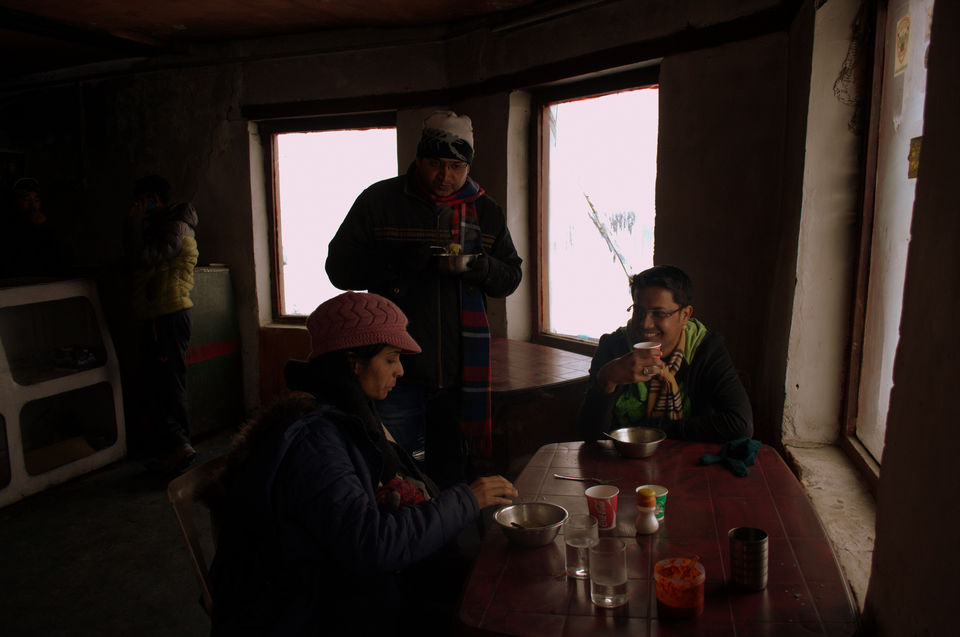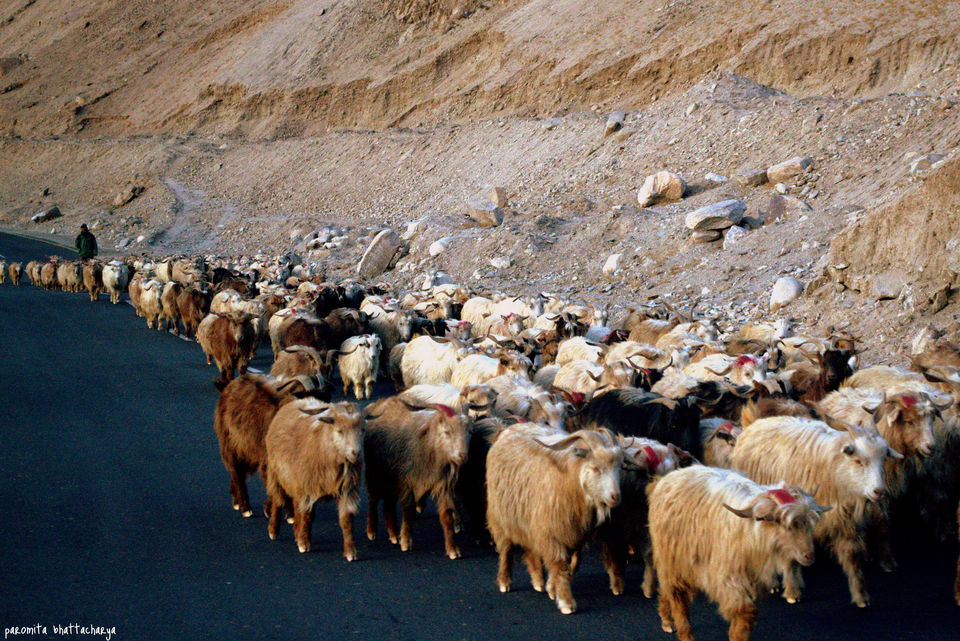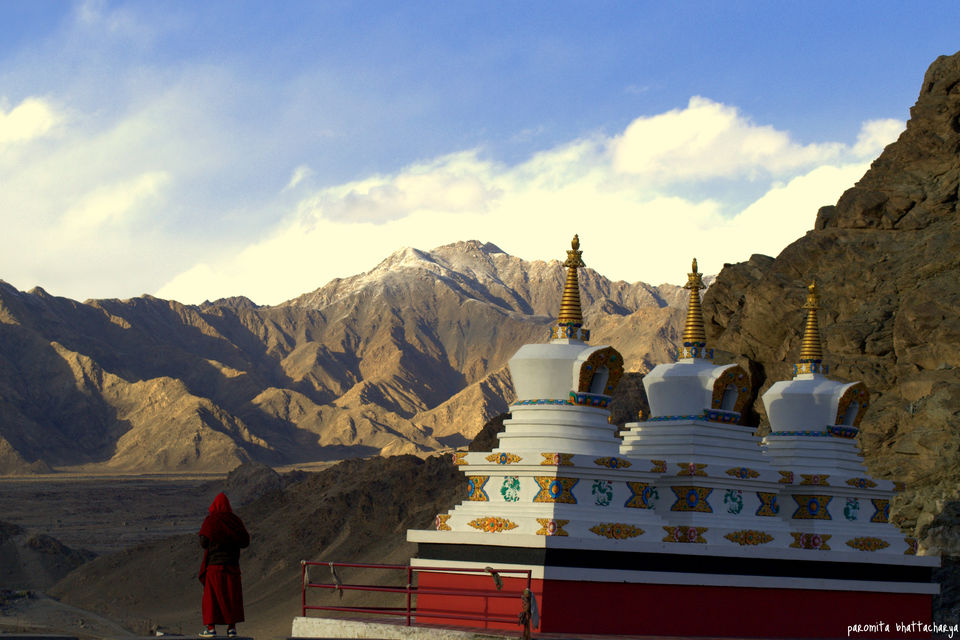 "….We are reaching Leh. On your right, you can see Pangong Lake, half frozen." I got up with the flight announcement only to realize that I had already missed the first site of Pangong. The journey from Bangalore to Leh via Delhi was tiring with sleepless night and I dozed off at the time when I shouldn't have. Disappointed, I looked out and got the first glimpse of mountain range. My excitement had no bound. Yes! Finally I was reaching my dream destination Leh.
I was planning for a trek in Ladakh from last year. After a lot of discussions & planning we were finally a group of 6 geared up for the frozen river trek on Zanskar River or more commonly known as 'Chadar Trek'. When the temperature goes much lower in subzero zone, a sheet of ice (Chadar) forms on the river making it a challenging yet exciting trail to trek. Apart from the 6 days of trekking, we also added few more days to our itinerary to explore Ladakh.
So finally the plan looked like this:
16th Jan – Arrival at Leh & Acclimatize -> 17th Jan – Explore Leh city -> 18th Jan – Reach Base Camp -> 19th – 24th Chadar trek -> 25th – Trip to Pangong Lake -> 26th -27th – Reach Nubra Valley and spend a night at homestay -> 28th Jan – One last time enjoy Leh city -> 29th Jan – Departure
This trip required a lot of preparation. Ladakh weather in January cannot be taken lightly, particularly if the itinerary includes trekking. So based on trek lead's guidance and a lot of reading on trek blogs, we were all set.
16th Jan around 12 pm our flight reached Leh. Looking at the bright sunny day from flight window, it was hard to believe that the outside temperature was -10 degC.
For first two days (before trek) we had booking at Hotel Panaroma, one of the few hotels with central heating facility at Leh in winter. Central heating during the first one or two days can help in acclimatization better. However after we finished the trek, I did not find it difficult to adjust in a homestay with non-central heating system where we had booking.
After a good rest, it was now time to explore Leh market. Leh market is a good place to purchase warm clothing for trips & treks but it is better to have local guides to help in choosing good quality product at a reasonable price. We picked a pair of gum boots for each and purchased some feather jackets from second-hand showrooms. I found the jacket very useful for the trek. Leh market has a lot of good restaurants but unfortunately during winter, we had only few open. We stopped for lunch at a place called Neha's Snacks, a simple warm restaurant with good food. After spending couple of hours in Leh market, we returned to hotel. It was already evening and temperature started reducing fast after sun set.
Next day we planned to visit Leh Palace. We decided to walk from market to palace through the residential area instead of taking the vehicle route. After a half-an-hour walk and two three wrong turns, we finally reached the palace only to find out that it was closed in winter. But the guard was kind enough to open the palace and guide us around (probably by looking at our sad faces). There was no power inside as it was closed, so we could not see some parts of the palace. But it was worth the effort to experience the stunning panoramic view of Leh city guarded by the mountain range from the roof. We spent rest of the day exploring the market, trying out some local breads, the famous 'sheer chai' (pink tea) or 'namkeen chai' (salty tea).
We kept a relaxed itinerary before our trek. So most of the time of these two days, we spent in the city walking, eating and enjoying.
The next day, on 18th Jan, we reached our base camp, Chiling, at around 2 pm. The journey to the base camp was amazing with picturesque landscape and I gave no rest to my camera. After spending a night at the base camp, we started our trek. I slowly learned to walk on the ice with gum boots, after some slips & falls. It is easier to walk on ice with crampon but I would suggest trekkers try not to use crampons unless absolutely necessary. These gears break the ice and make it difficult for villagers and others who are not having crampons.
Even though my every trek is close to my heart, this one was unique by its nature. Most of the trek was on ice, some places hard enough to walk; some places so thin that breaking while walking. At time if the ice is not hard enough, we had to climb up and cross. The trail was magnificently beautiful yet scary at time. There was a sense of achievement at the end of every day. Bitter cold, numb fingers, chilled breeze pricking the uncovered part of face; nothing could stop us from being elated at the end of the day. One tent was always on demand in evenings and that was the kitchen tent, the only tent which used to be slightly warm. Nights were beautiful. Stepping out of the tent definitely required brave heart but once out, never regretted. With star studded skies, moonlight falling on the ice and lingering campfires here and there, it was absolutely magical experience. Our last point in this trek was Nerak village. Though we came back via same route, the trail wasn't same. 'Chadar' changes overnight. It keeps on melting and reforming itself.
Finally on 24th Jan afternoon, we reached our base camp where a bus was waiting for us. We were all ecstatic that we completed Chadar trek, one of the most challenging treks in India and it was time to celebrate. Our celebration was indeed a grand one as we decided to have dinner at Wazwan Restaurant, famous for Kashmiri food. I guess whatever weight I lost during the trek, probably double I gained in that one evening.
For the rest of the trip, we stayed at a homestay called Mir Villa. Even though the homestay did not have central heating system, I simply loved the place because of the hospitality they offered us. The trek was physically demanding and we needed a good rest & food to continue our trip. They ensured that.
Next in our plan was Pangong Lake. It took us around 4 hours to reach Pangong with a 'chai' (tea) break in between. On the way, we crossed Chang La Pass at 17500 ft., claimed to be the second highest motorable road in the world. There was hardly anyone around as winter was not a tourist season. Our driver told that Pangong is gaining more & more tourist popularity and in summer the area looks like a 'mela'. Looking at the tranquil beauty that I was enjoying, I felt sad & guilty too. We leave no place untouched and serene in this world.
Describing that exotic landscape is beyond my ability and vocabulary. It was simply jaw dropping like a fairy-tale land. How I wished to stay there longer but we had to start early to reach Leh before sunset. It is difficult to drive in winter after sunset.
After a delicious dinner & a sound sleep, we were ready to start for Nubra Valley, a high altitude cold desert. The route was through Khardung La pass, the highest motorable road in the world at 18370 ft. height. But in the morning, weather turned bad and we got to know that Khardung La Pass is closed for vehicles due to heavy snow fall. When our plan was almost canceled, the sky started getting cleared and we decided to resume our journey at noon, late though. With a quick stop at Khardung La and a 'maggi break' at army camp, we managed to reach Nubra valley at around 4 pm and still had time to visit the sand dunes. We stayed at Diskit village in Nubra. The night was well spent with rooms cozy & heated with fire wood, hot simple home food and some cards, chatting. We visited Diskit Monastery, the oldest & largest Buddhist monastery in Nubra Valley next morning. Even though it wasn't a bright sunny day, the valley looked captivating. As usual, my camera was on duty to capture that mystic view. On our way back, we stopped at the army canteen to treat our taste buds with yummy momos & red hot pickle. It was around 4 pm when we reached Leh. So we decided to visit Thikse Monastery which was on the way. Situated on top of a hill, this monastery is one of famous monasteries in Ladakh. The peacefulness of the place amazed me.
Our 15 days journey was almost coming to end. Before saying adieu, one last day we explored Leh city, tried out some Tibetan cuisine, picked up some real fresh dry fruits and a lot of gifts.
With eyes full of magical pictures and a heart full of memories, I waved a good bye, and a promise to revisit, for some road trip or some other trek!!!
Frequent Searches Leading To This Page:-
Best Tour Packages for Leh, Leh Tour Package for Couple, Best Travel Packages for Leh, Best Leh Trip Packages, Leh Holiday Tour Packages, Top Leh Tour Packages For Family, Places to Visit in Leh, , Budget Trip Packages for Group to Leh