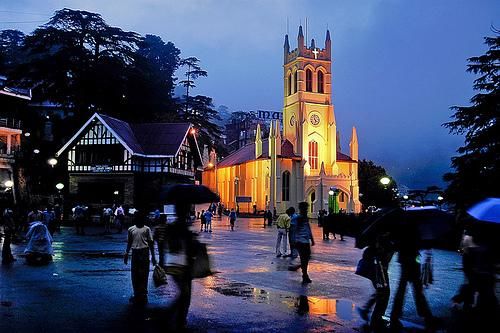 Shimla, the capital town of Himachal Pradesh is a quintessence of Victorian era romanticism with realism of the rituals of northern Indian culture and the Christ Church is the embodiment of truth in it. Centrally situated in the upper mall area, it is visibly wonderful in its yellow paint. When you are at the Shimla mall road, tilt your head at the azure firmament and the church won't go unnoticed.
History of Christ Church
The Christ Church in Shimla is the second oldest church in north India after the St. John's Church in Meerut. The church was designed in neo-gothic style in 1844 by J.T. Boileau but it was consecrated after 1857. Colonel Dumbleton in 1860 donated the giant round clock that adorns the front facial of the church. The porch was added to the structure in 1873. It started as a shrine to serve the Anglican British community in Shimla and hence is considered as one of the most visited places of worship in the country's most celebrated hill town. It is governed under the diocese of Amritsar belonging to the Churches of North India (CNI). The current head of clergy is Rev. Mushtaq Achher Malk who looks after all the masses and prayer sessions.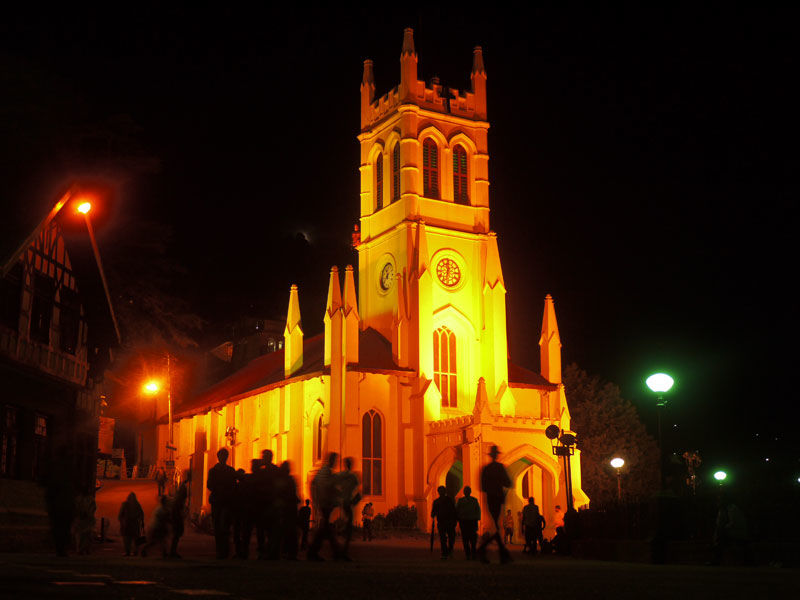 Established
On the 9th of September 1844, the foundation stone of the Christ Church was laid. But it was only in December 1846 that the building got its licence for opening its doors for the Divine Service. It took thirteen years to build the Christ Church. The total cost at that time was Rs 40,000 to 50,000 and the Government had donated Rs 12,000. The rest construction cost came from private sources and local businessmen. The church's interior can accommodate 574 devotees at a time and that can be expanded by adding chairs to 630. The height of the tower is 90 feet and it has prominent round clock on it, a metal Cross, a brass bell and a series of six small bells. The tower was erected in the year 1900.
The Structural Uniqueness of Christ Church
The yellow painted Christ Church stands tall and prominent on the upper Ridge area of the mall road and is visible from all over the hill town. Time has stopped with the hands of the clock as the rust of age has crept in. The church has five stained glass windows each of which represents the Christian virtues of faith, charity, hope, fortitude and patience.