"I've always been a water baby," said the girl sitting next to me.
"To go deep into the water and gaze at the marine life endlessly without having to think about the outside world is the best experience I've had so far," she confessed. Meanwhile, a Russian couple sitting in front of me counted some 100 odd dives between them.
And there I was. Amongst all these water babies, reluctantly attempting my first dive in Goa. As it turned out, scuba diving in Goa is exhilarating. Even if I try to describe my experience using my shiniest vocabulary, you would be powerless to understand it until you go underwater yourself.
For those willing to experience the wonders of the sea, this is for you. A comprehensive guide to scuba diving in Goa.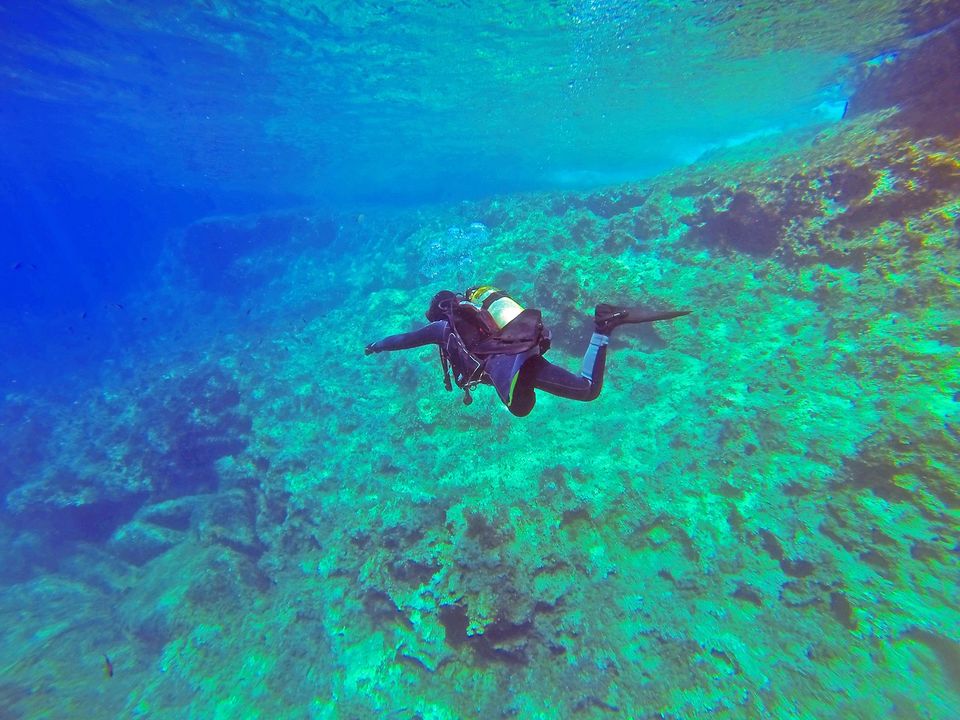 Scuba Diving in Goa
If you are looking for an adventurous side to Goa, the smallest state in India will not disappoint you. Beyond its famous parties and beaches, Goa offers a variety of adventure activities, and the most fulfilling one is scuba diving!
Did you know that scuba stands for self contained underwater breathing apparatus? Yup. It's true.
The shallow Goan waters are renowned for their rich marine life. In addition, they're safe as the absence of riptide currents make the water ideal for beginners and novices. While scuba diving in Goa, you're sure to have a personal encounter with numerous aquatic creatures such as eels, lion fish, goat fish and snapper jacks.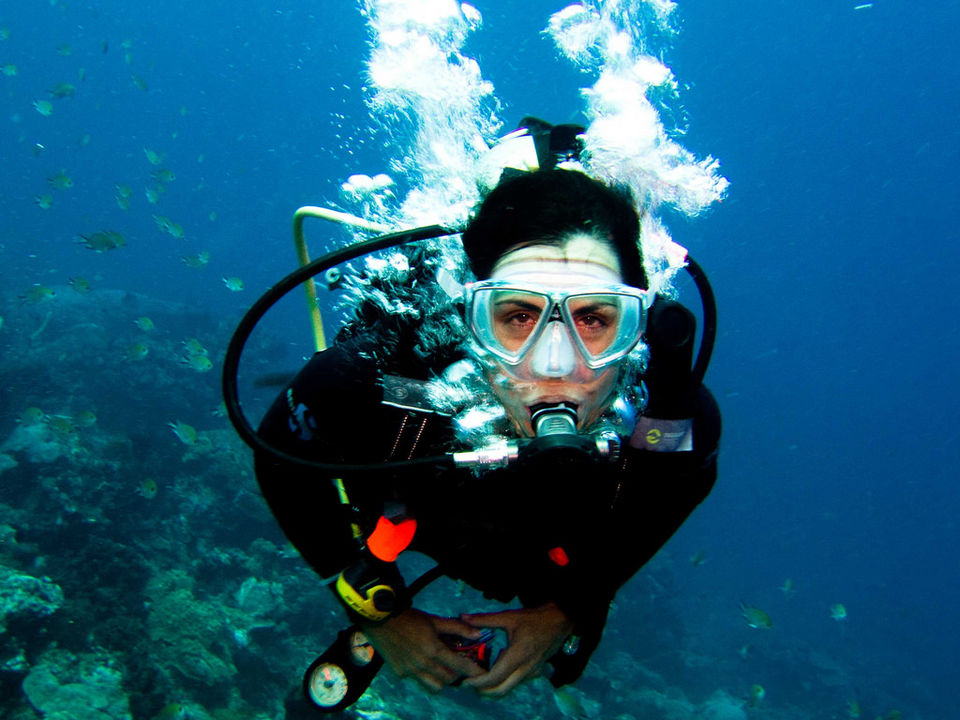 Famous Scuba Diving Sites in Goa
Known by various names such as Grande Island, Grandi Island and Ilha Grao, Grand Island is the perfect place to go scuba diving in Goa. It is just a couple of kilometres west of Mormugao in South Goa.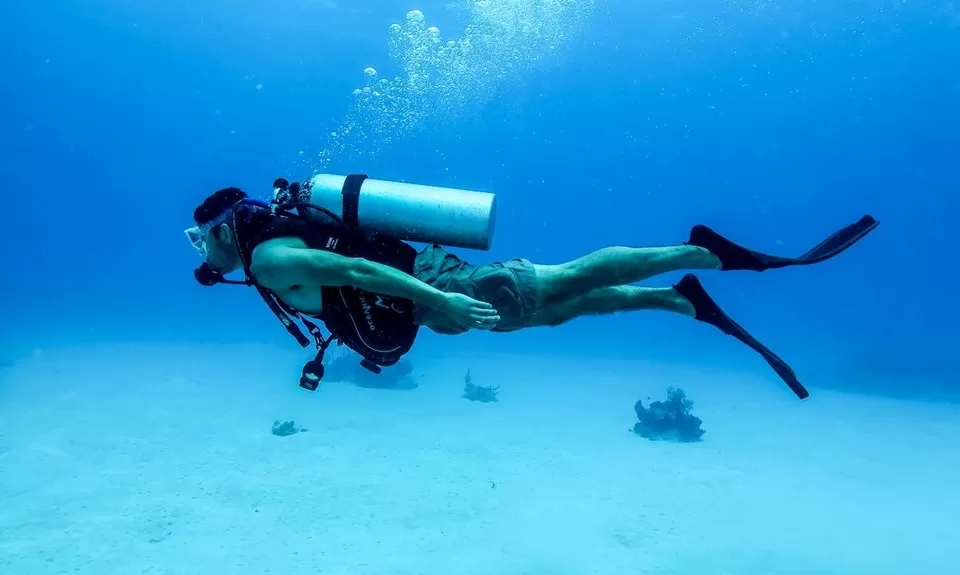 In order to reach the island, you have to rent a boat. Here are some of the scuba diving hotspots around the island:
• Suzy's Wreck
Maximum depth: 12 metres
Creatures to be spotted: Barracudas, Snappers, Lionfish, Sargent Major, Sweetlips, Batfish and Angelfish.
• Davy Jones Locker
Maximum depth: 14 metres
Creatures to be spotted: Deep water schooling fish such as Jacks, Tuna, Big Barracudas and Mullets.
• Sail Rock
Maximum depth: 20 metres
Creatures to be spotted: White Tip Reef Sharks and the occasional Small Grey Shark, Shoaling Jack and Barracuda, Hefty Tuna, Rays, and Sleek Barracuda.
• Umma Gumma Reef
Maximum depth: 14 meters
Creatures to be spotted: Great Barracuda, Big Groupers, Angelfish and Triggerfish, Pufferfish And Sweetlips, Snapper, Porcupine Fish, and Butterfly Fish.
Courses for Scuba Diving in Goa
Goa Aquatics offers various courses such as scuba diving for beginners, PADI (Professional Association of Diving Instructors) courses and pleasure dives for those who already have a certificate.
A guided introductory dive for a beginner costs Rs. 5000 and a scuba diver course is priced at Rs. 11,000. For more information, check out the website: goaaquatics.com
Best time for Scuba Diving in Goa
In Goa, the diving season begins in mid-October and goes on till the end of April.
P.S. Even if you don't know how to swim but still wish to dive, don't worry. For an introductory diving lesson, you don't need to be a strong swimmer.
Have you taken a plunge anywhere in India? What was it like? Have you done scuba diving in Goa? Share your experience with the Tripoto community.