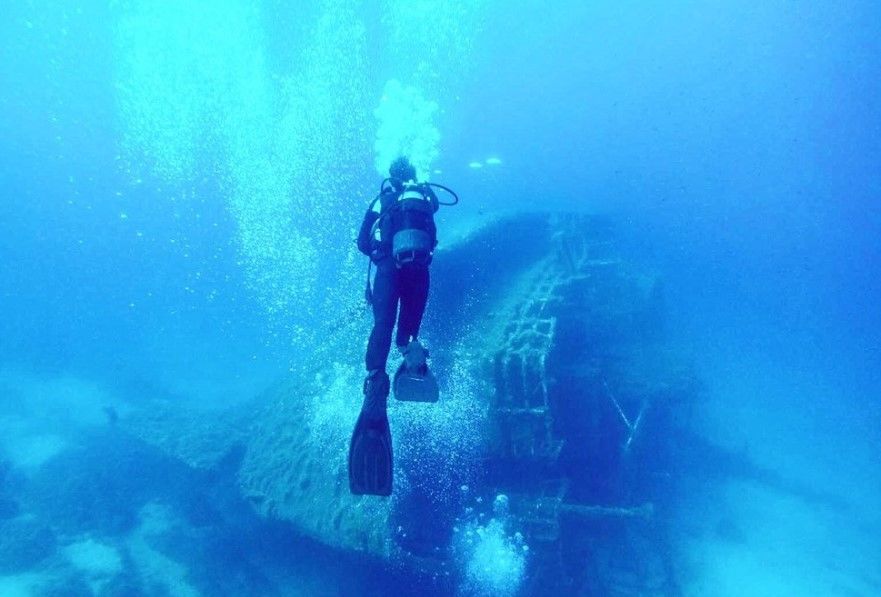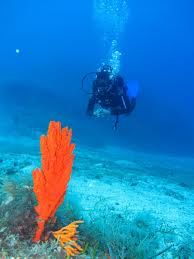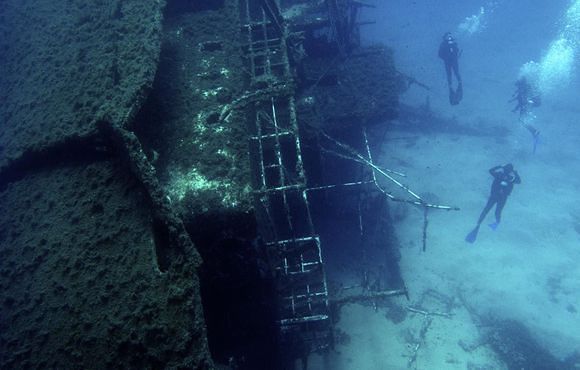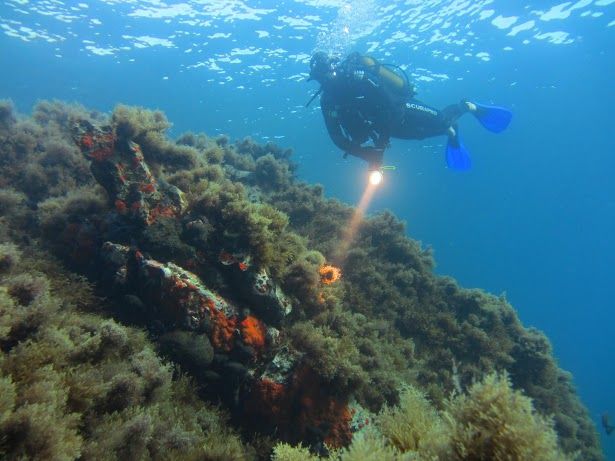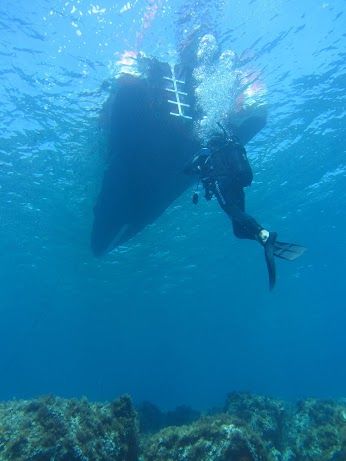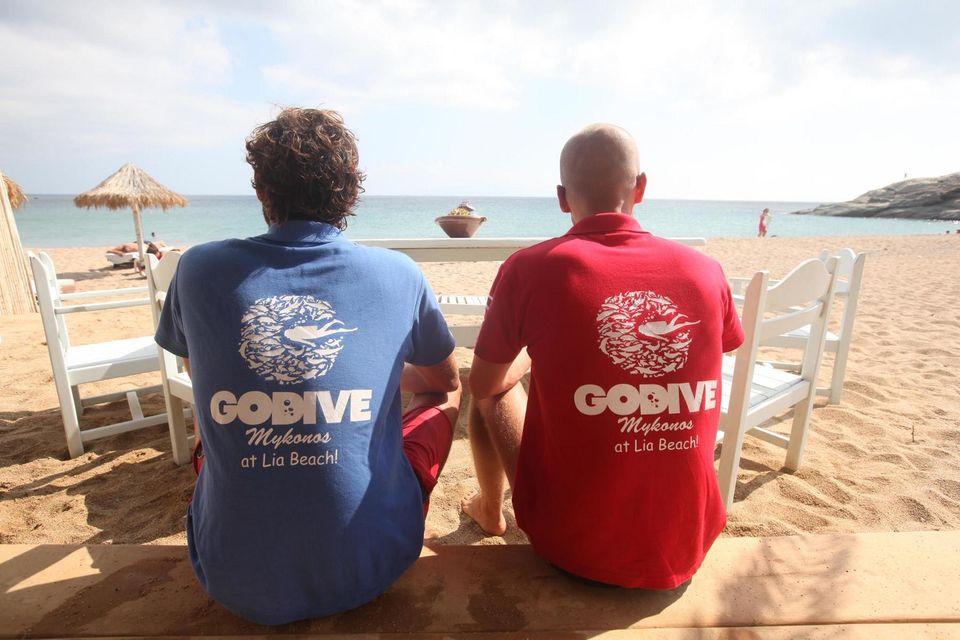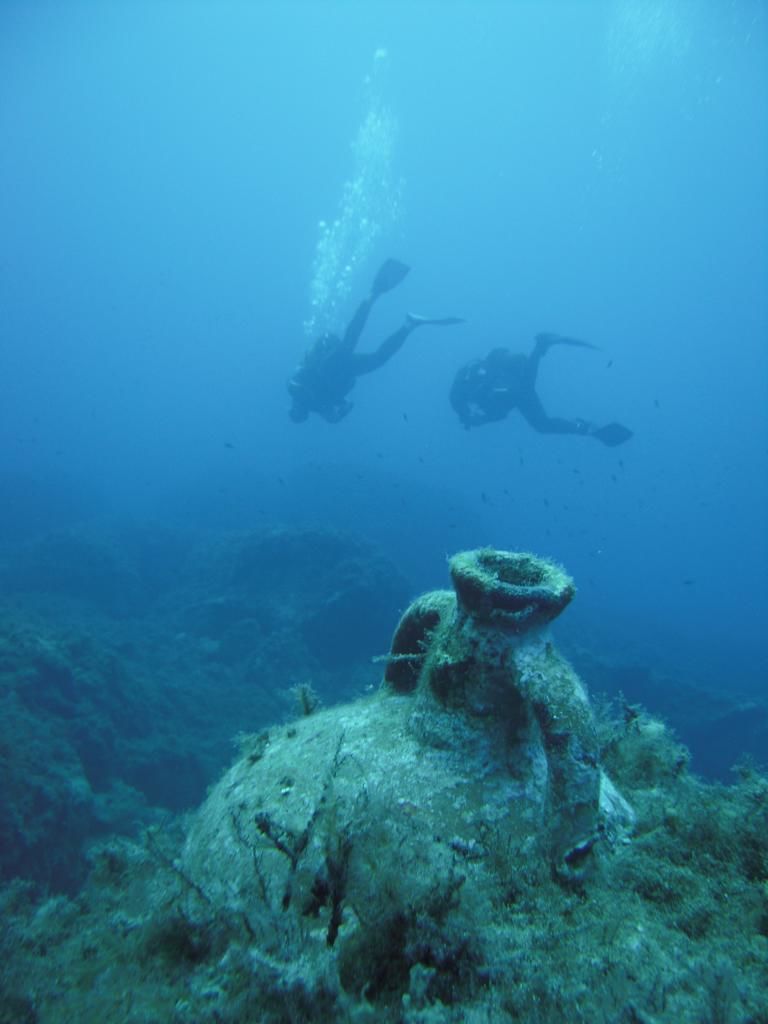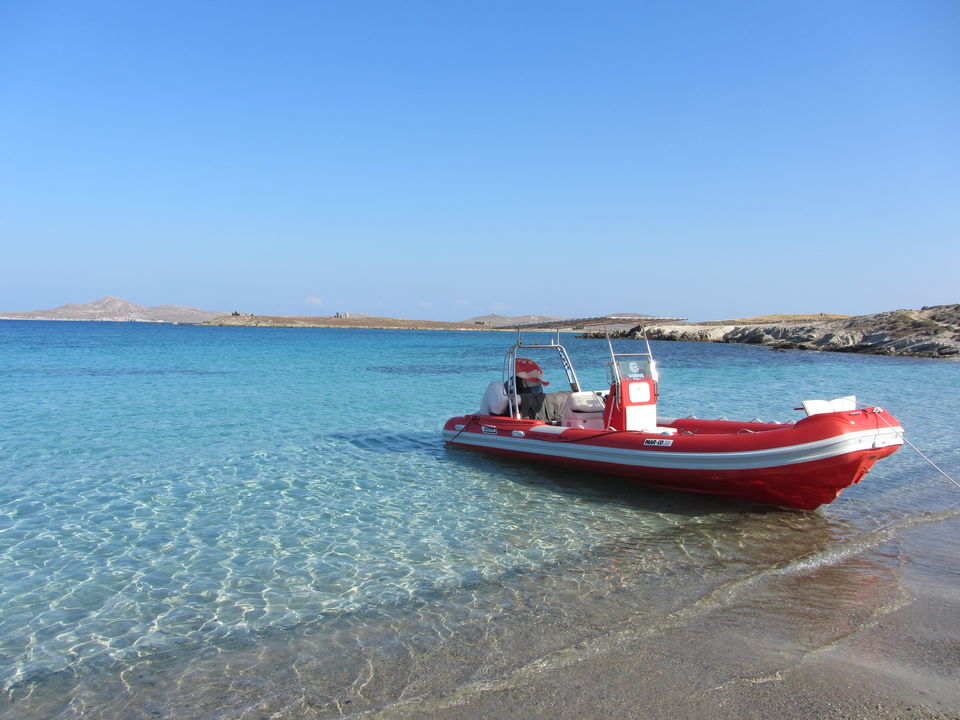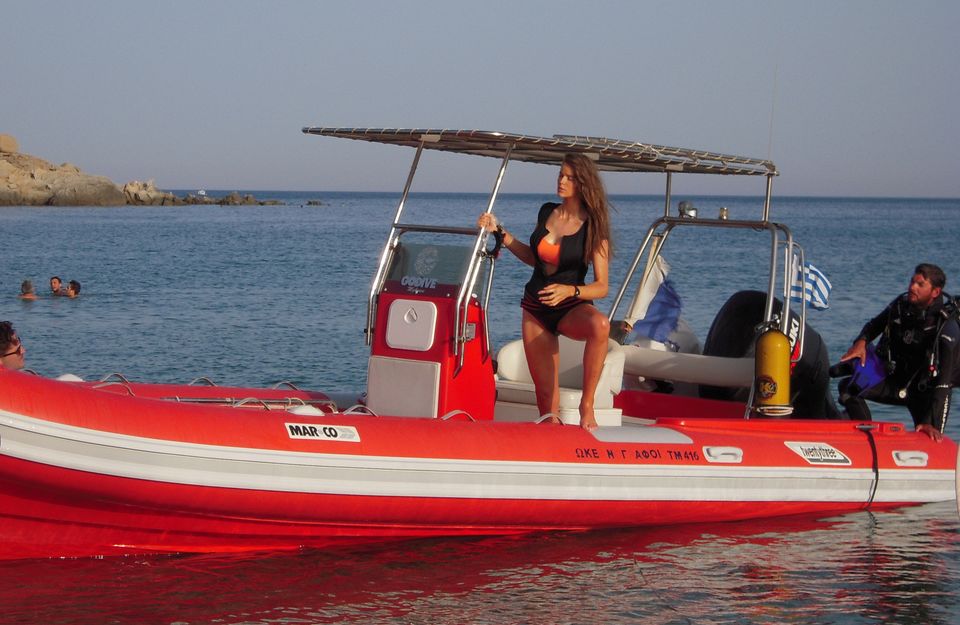 Greece is the dream travel destination for many. Travellers flock here to experience the culture and beauty of this place. If Greece is for the mainstream travellers, Mykonos is for the off beat explorers and more importantly for the adventurists. This little island off the coast of Greece is known for its Archaelogical museums and its Mythological refrence. For one, it is named after the grandson of Apollo, Mykons. It is also said to have been the location of the fight between Zeus and the Titans in Greek Mythology. The onshore beauty of this island is outstanding, but what is more intriguing are its underwater treasure. A heaven for scuba divers, not only the regulars but also the beginners, this island has the best dives.
One of the first things that will strike you is the crystal clear, blue-turquoise and so transparent water. There is no phytoplankton, which probably has influenced this state of the water. Fish are one of the most interesting part of the sea fauna, they are diverse and colorful. Visibility is more than 25-50 meters/160 feet depending on the weather conditions. The beautiful ship wrecks found underwater are an addition to the beauty. Water Temperature varies between 18 – 24° C/60 – 74° F depending the season. May to October are the warmest months.
There is different kinds of diving and different things to explore underwater. Wreck Dives are to explore sunken ships. Reef dives are to be amazed at the exotic marina fauna and flora. Cavern or cave dives are for those who enjoy risks and extreme adventure. And, then there is Night diving, another exceptional experience. (It may sound scary, but it is relatively easy and with proper guidance fun to do).
If you have never been underwater, no need to fret. The Scuba Diving Experience is great for those who have always wondered what it would be like to breathe under water. When you discover scuba diving, you discover excitement and adventure – freedom and serenity. Nothing compares to the "weightless" exhilaration of breathing underwater. Only a diver knows the feeling!
Snorkeling is an amazing experience for everyone. Try a guided snorkeling tour to explore the spectacular underwater world. It is an excellent pre-training experience for children who want to explore the possibilities, but are too young to dive with scuba in the open water.
The Mykonos waters are a memory you will take back forever and the diving experience is the story that you will share. Below are some of the great dives and underwater beauties that will make you want to speed off to this island instantly! These are some of the most beautiful and pristine diving areas in the Aegean Sea.
You can choose any one of the dives mentioned below. Prices start from Euro 60 which is the scuba diving 1 tank dive. Send me an enquiry if you require more details