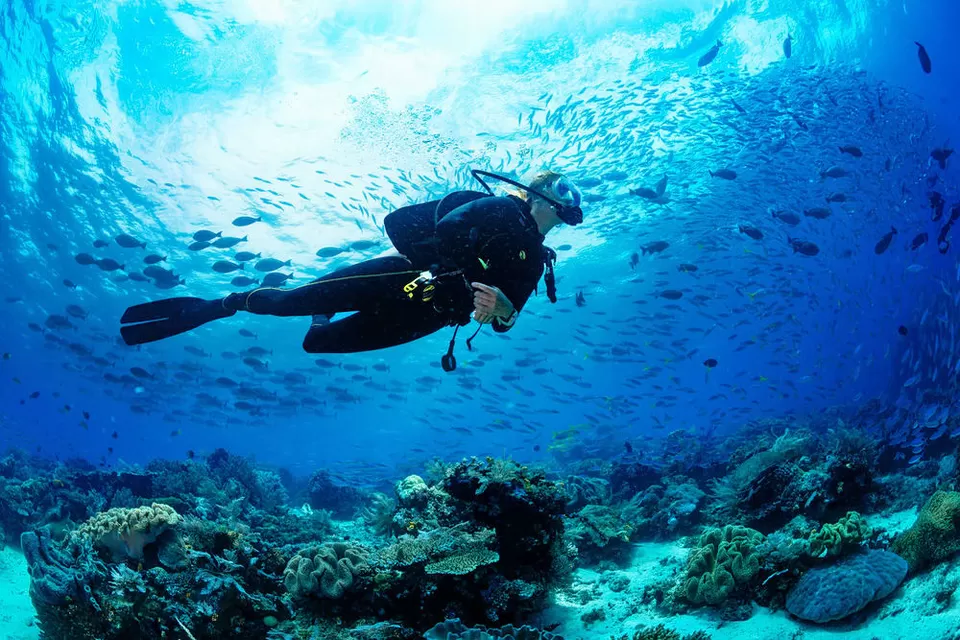 If you are looking for an adventurous side to Goa, the smallest state in India will not disappoint you. Beyond its famous parties and beaches, Goa offers a variety of adventure activities, and the most fulfilling one is scuba diving!
For those willing to experience the wonders of the sea, this is for you - a comprehensive guide to scuba diving in Goa.
Famous Scuba Diving Sites in Goa
Grande Island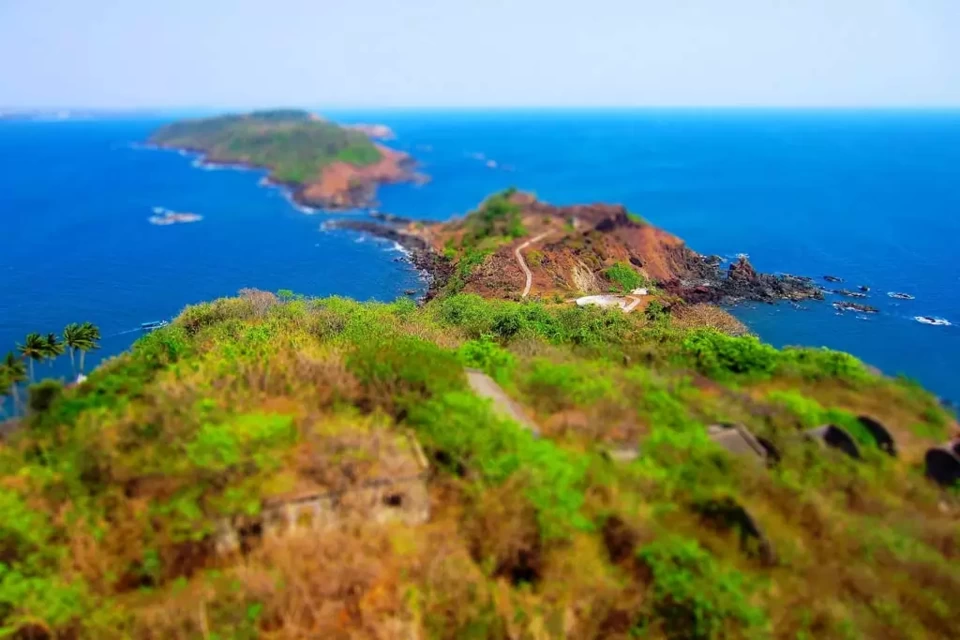 Known by various names such as Grande Island, Grandi Island and Ilha Grao, Grand Island is the perfect place to go scuba diving in Goa. It is just a couple of kilometres west of Mormugao in South Goa.
This Island is well-known for water sports activities because it gives an intensity of seven meters to twenty meters. This profundity stage offers you superb leap spots, that are the principle enchantment of this island. Not most effective scuba diving however from this region you may get perspectives of dolphins, ocean turtles, and different marine creatures as well. The packages presented in this island are really well worth your cash as they may be quite reasonable. This island is positioned at 47 km from Goa. The scuba diving bundle can even encompass the pick-up and drop-off carrier out of your hotel.
In order to reach the island, you have to rent a boat.
Here are some of the scuba diving hotspots around the island:
• Suzy's Wreck
Maximum depth: 12 meters
Creatures to be spotted: Barracudas, Snappers, Lionfish, Sargent Major, Sweetlips, Batfish and Angelfish.
• Davy Jones Locker
Maximum depth: 14 meters
Creatures to be spotted: Deep water schooling fish such as Jacks, Tuna, Big Barracudas and Mullets.
• Sail Rock
Maximum depth: 20 meters
Creatures to be spotted: White Tip Reef Sharks and the occasional Small Grey Shark, Shoaling Jack and Barracuda, Hefty Tuna, Rays, and Sleek Barracuda.
• Umma Gumma Reef
Maximum depth: 14 meters
Creatures to be spotted: Great Barracuda, Big Groupers, Angelfish and Triggerfish, Pufferfish And Sweetlips, Snapper, Porcupine Fish, and Butterfly Fish.
Pigeon Island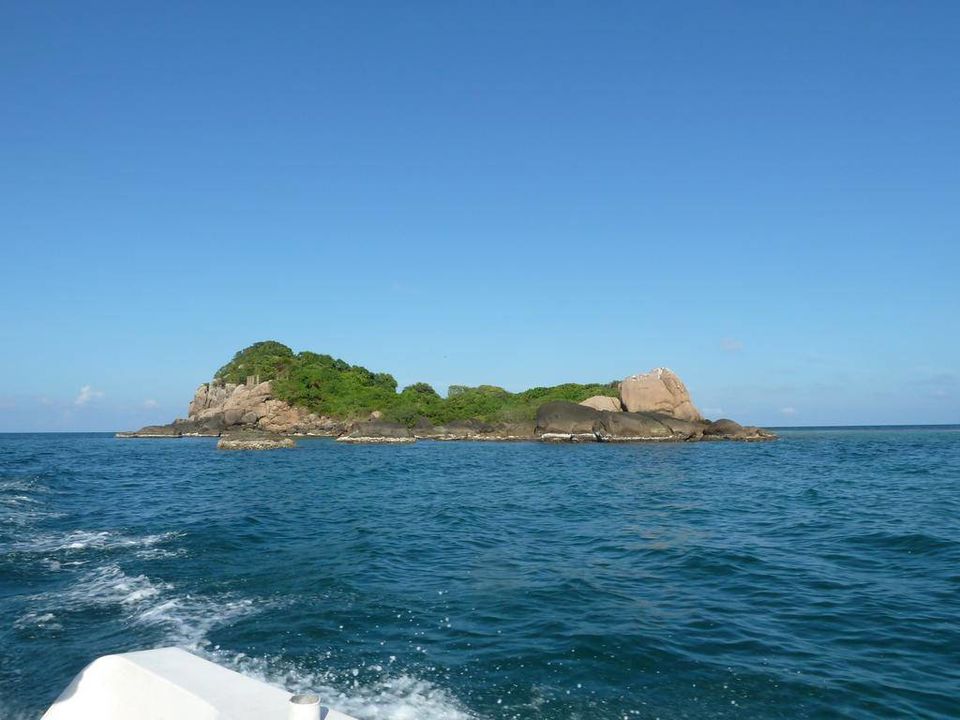 Though this island is one hundred km far from Goa, the leaping places at the island will make it really well worth the distance. The island is a stunning place to go to..
Sao Gorge Island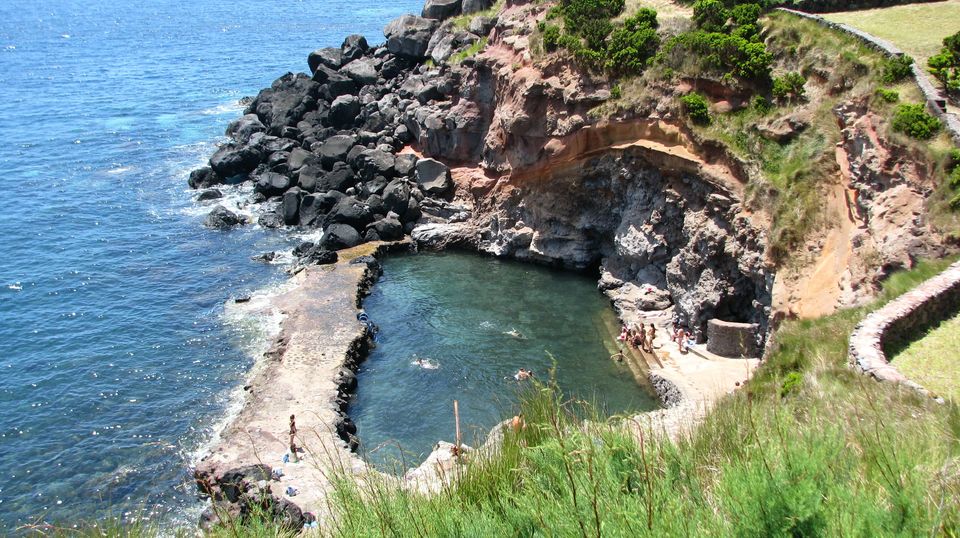 Located at a distance of most effective 25 Km from Goa, this island is ideal for you in case you are terrified of scuba diving. In this island, you may take plunges without problems even in case you are a newbie and a non-swimmer. The intensity of the water is most effective 4-15 meters and as a result the jumps can be quite shallow too.
Different varieties of scuba diving packages
There are numerous scuba diving packages to be had in Goa with Sea Water Sports. They range with the information stage of the diver. The packages are as follows:
- Scuba Diving For Family
- Scuba Diving For Kids
- Scuba Diving For Couples
- Scuba Diving For Non- Swimmers
- Scuba Diving For Friends
- Scuba Diving For Corporates
Things to keep in mind
- A man or woman with accidents, coronary heart conditions, Epilepsy, neck accidents or osteoporosis isn't always allowed to do scuba diving
- In case you're pregnant, you'll now no longer be allowed to do scuba diving
- You can not convey a kid under the age of twelve years for scuba diving
- You can not get on a flight proper after the scuba diving consultation. A hole of as a minimum 18 hours is needed among the flight and the consultation
- People with a phobia of water aren't endorsed to go through a scuba diving consultation
If you need to be looking for a few adventures during your Goa Trip then scuba diving can don't have any alternative. For a first-timer, this activity isn't always most effective. You can fulfil your dream of exploring the marine underwater world in your Goa trip.
Courses for Scuba Diving in Goa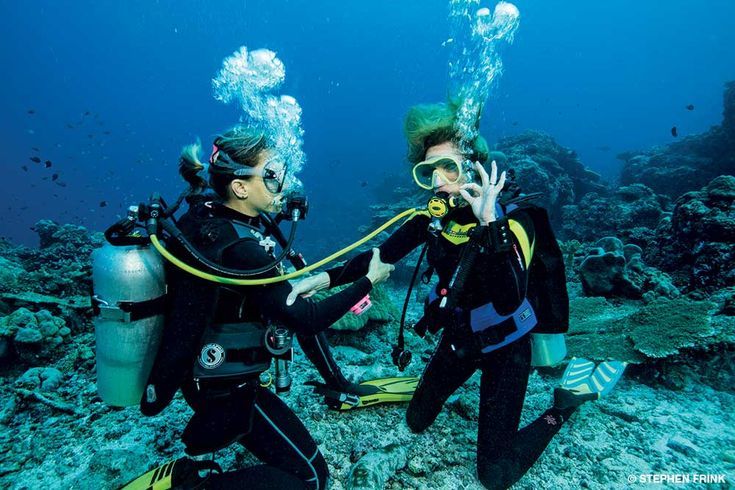 Goa Aquatics offers various courses such as scuba diving for beginners, PADI (Professional Association of Diving Instructors) courses and pleasure dives for those who already have a certificate.
A guided introductory dive for a beginner costs Rs. 5000 and a scuba diver course is priced at Rs. 11,000. For more information, check out the website: goaaquatics.com
Best time for Scuba Diving in Goa
In Goa, the scuba diving season begins in mid-October and goes on till the end of April.
P.S. Even if you don't know how to swim but still wish to try scuba diving, don't worry. For an introductory scuba diving lesson, you don't need to be a strong swimmer.
Did you know that scuba stands for self contained underwater breathing apparatus? Yup. It's true.
The shallow Goan waters are renowned for their rich marine life. In addition, they're safe as the absence of riptide currents make the water ideal for beginners and novices. While scuba diving in Goa, you're sure to have a personal encounter with numerous aquatic creatures such as eels, lion fish, goat fish and snapper jacks.
Here's a guide to the best beaches in Goa that you must check out. Got any more tips places to add to the list? Add them in the comments below.
If you liked the article, share the love <3
Ready to travel for free? Earn credits and redeem them on Tripoto's weekend getaways, hotel stays and vacation packages.