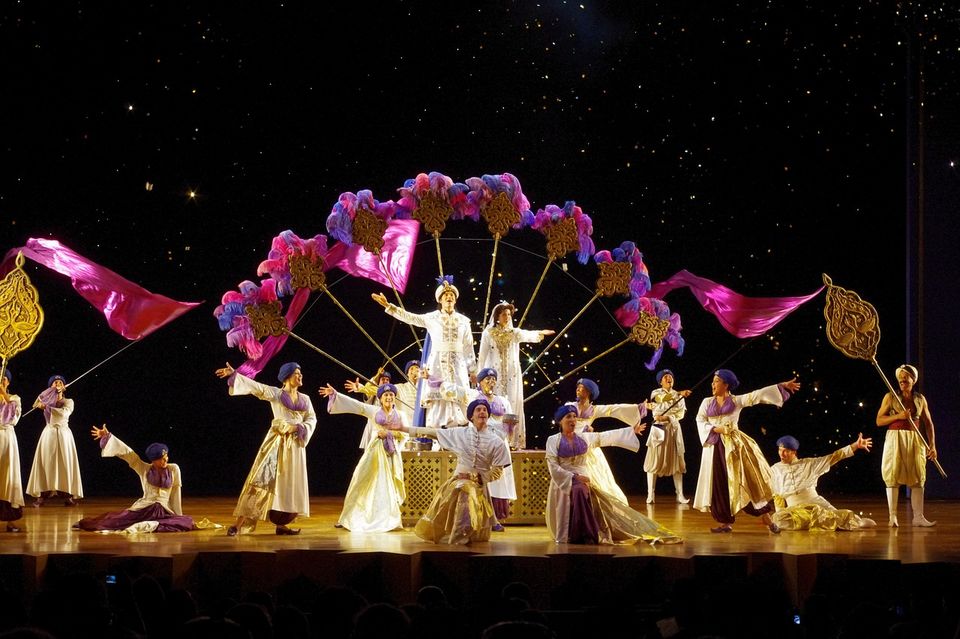 Flying carpets, magical lamps, genies and a world we've all wanted to be a part of at some point or the other. Regardless of whether you're a 90's kid or a millennial or just someone who's fascinated by the world of dreams and fantasies, here's something that will make your day and how! The folks over at Disney India have collaborated with BookMyShow to bring the famed Disney musical of Aladdin to India! Yes, you read that right—Aladdin is onboard his flying carpet and his next stop is none other than Mumbai! And not just that, the team behind the show has also promised to recreate the magic in Delhi and Hyderabad really soon!
What is Disney's Aladdin?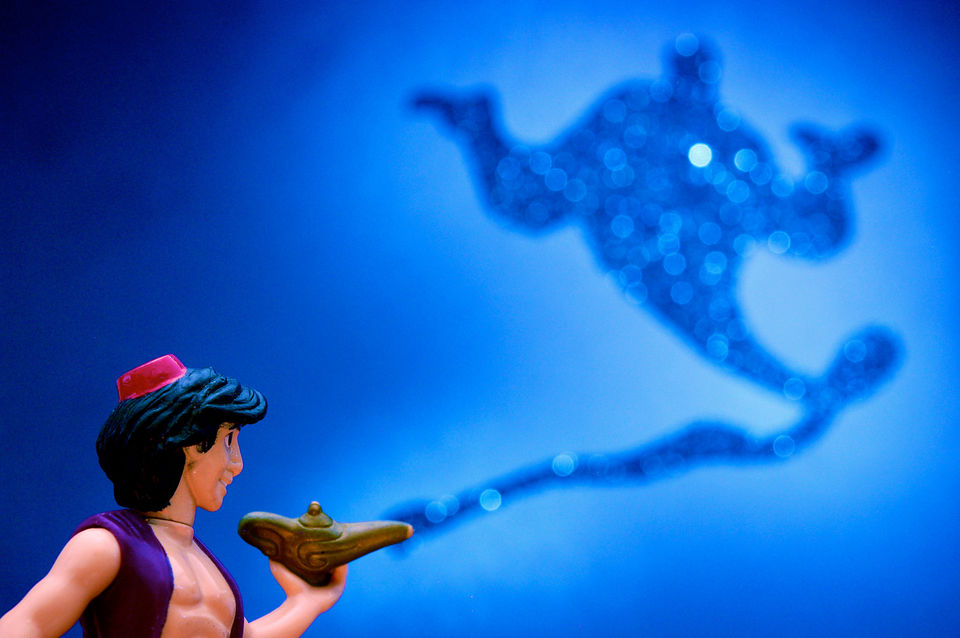 The year 1992 saw Disney roll out one of its most popular films till date—Aladdin. The film first introduced Aladdin to the Disney universe, an urchin who falls in love with Princess Jasmine. The film then follows Aladdin's journey of turning into a prince with the help of a magical lamp and fighting the evil Jafar to win his lady love.
The film went on to become the most successful film of 1992 and won accolades all over the world. It was the global appeal of the film which led to an extremely successful Broadway adaptation of the same in 2014. Ever since then, Aladdin: The Musical has been recreating the magic in its live performance version all over the world. And in a classic case of better late than never, Aladdin's next stop is India and as expected, he's all set to cast his magical spell on us as well!
Why should I go fir it?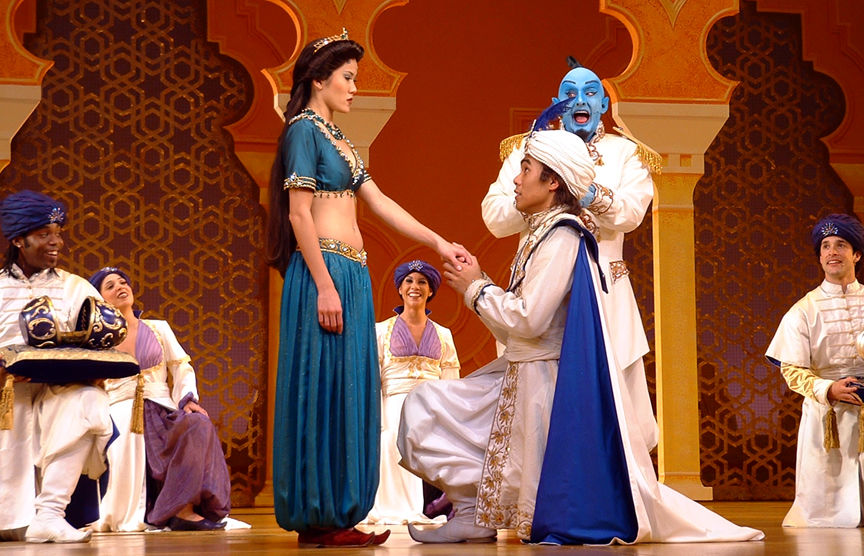 After running sold out shows in the US, UK, Australia and Japan, the very fact that the classic tale of Aladdin has come to India should be reason enough for you to get down to booking your tickets right away! To bring this cult classic to life, a stellar local cast and crew is already gearing up to transport you to the magical world of Agrabah. While celebrated theatre artists Siddharth Menon and Taaruk Raina will portray the titular role, musical theatre artiste Kira Narayanan will be seen playing Jasmine. Adding support to the main characters, Roshan Abbas and Vikrant Chaturvedi will be seen as Jafar while popular radio jockey Mantra will play the mystical Genie.
To add to that, the team behind the Broadway-style musical has planned a surprise of sorts, promising an 'Indian touch' to the show without losing its original charm. At the helm of affairs for Aladdin's Indian leg is a team of seasoned professionals such as Shruti Sharma (director), Shampa Gopikrishna and Bertwin D'Souza (choreographers), Varsha Jain (production designer), Gaviin Miguel (costume designer), Dhruv Ghanekar (music director) and Suzane D'Mello (vocal coach).
Where is the show being held?
Disney's Aladdin is being performed at Mumbai's Jamshed Bhabha Theatre located in NCPA Building in the Nariman Point area.
When is the show?
The show is running on several dates starting 20 April 2018. Looking at the extremely overwhelming response, the team behind Aladdin has already added 8 more shows which means that you can experience the extravaganza all the up to 6 May 2018!
What about tickets?
There are several ticket categories available for the show starting at ₹750, all the way up to ₹8,250, depending on your choice of seats. Click here to book yours right away since those seats are already filling fast and you wouldn't want to miss out on this golden opportunity, would you?
How do I get to the venue?
Since the play is a once in a lifetime experience, there should be absolutely nothing that stops from attending the mega event, even if it comes at the cost of travelling to Mumbai!! Here's how you can get to Jamshed Bhabha Theatre from New Delhi:
By air: A direct flight between New Delhi and Mumbai will cost you around ₹4,000. From Mumbai's Chhatrapati Shivaji International Airport, hire a local cab to get to the auditorium in about an hour and a half (25km).
By train: It takes around 16-20 hours to cover the distance between New Delhi and Mumbai in a train. The auditorium is located at a distance of 6km from Mumbai Central railway station which can be covered in about half an hour in a local cab.
Accommodation
Being India's commercial capital, Mumbai has tons of accommodation options for travellers on all kinds of budgets. Here are some of the top picks where you can put up on your trip to the maximus city:
A stay for two at St. Regis Mumbai starts at ₹10,500 per night. The price does not include meal costs.
A bed in a shared dorm starts at ₹899, inclusive of breakfast.
Write in here and share your magical travel tales with the Tripoto Community. Also, head over to Tripoto's YouTube channel for some mesmerising travel videos from all over the world.