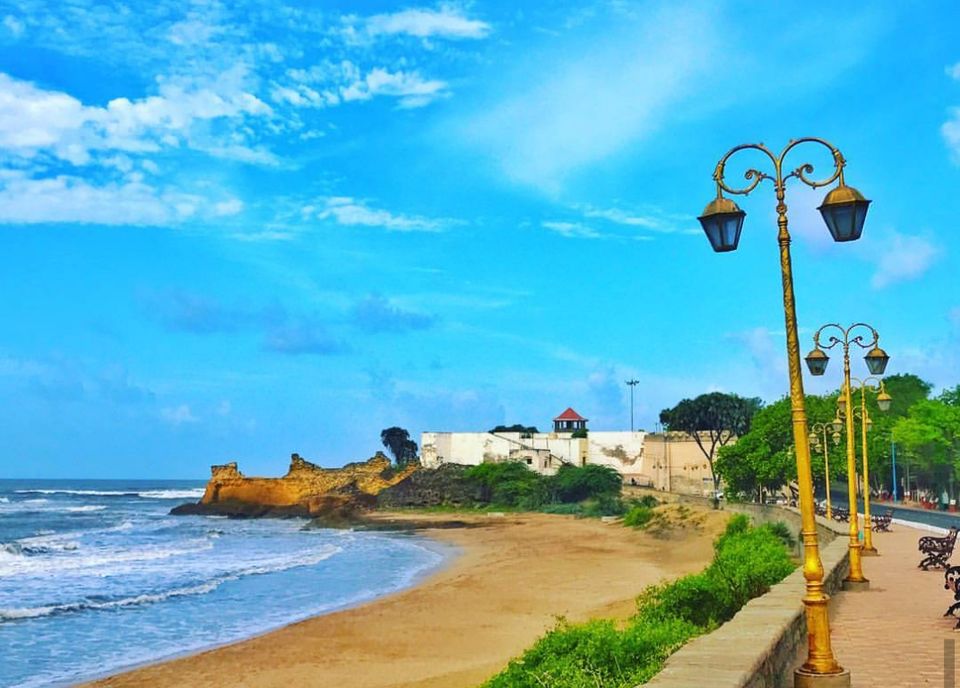 Everyone dreams of going to Goa during the holidays, due to which Goa is always buzzing with the crowd of tourists.
Today I am going to tell you about a place which is exactly like Goa but less crowded then Goa, and it is also called Mini Goa of India.
DIU is an island in the Arabian Sea which is also the Union Territory of India.
It is connected to Gujarat by a bridge.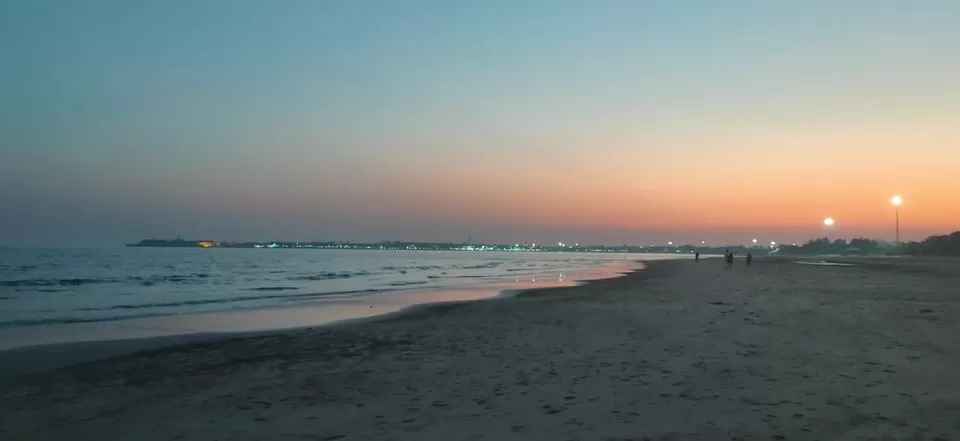 In Diu, you will see more Portugal culture than Indian culture.
It was under Portugal for a long time
Most of the house ,churches here are all designed in old Portugal Style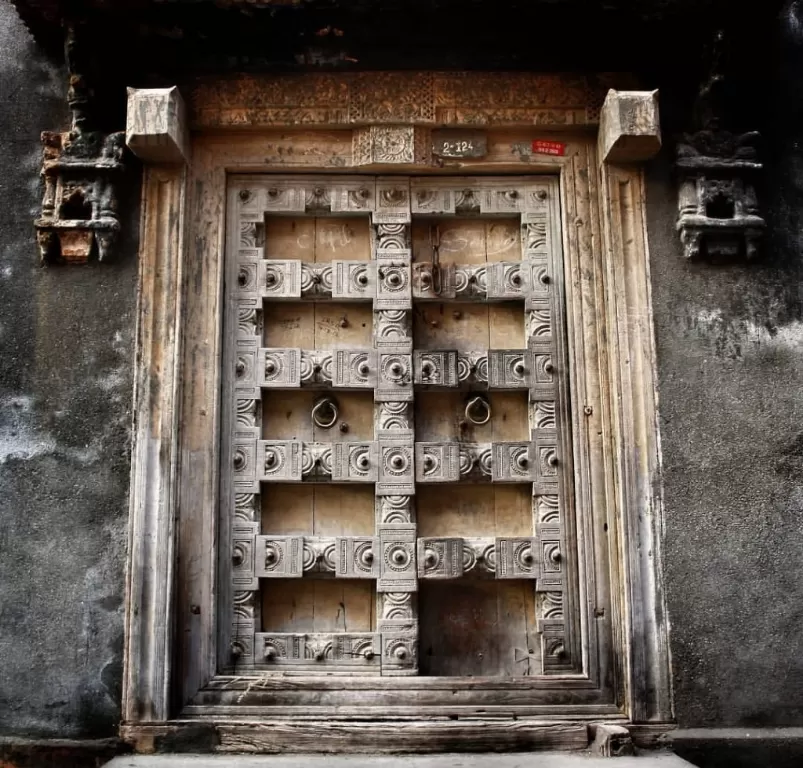 There are many things to do in DIU
The clean beaches here attract tourists from all over the world.

It is a great tourist destination which is less crowded
You can also drink alcohol in the beaches of diu just like Goa.
Diu is very safe place for solo women travel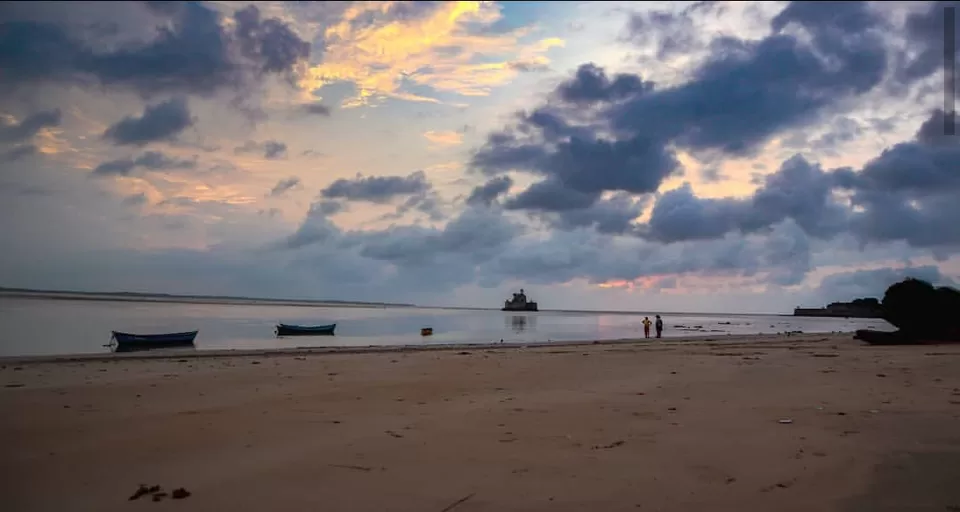 How to reach DIU
Ahmedabad is 365 km from Diu
Diu has its own airport from where you will get regular flights from Mumbai ,Delhi, Kolkata.
The maximum fare is 6000 rupees from Mumbai.
There is no railway station in diu
The nearest railway station is in Una.
Somnath is 63 km away from diu from there you will get trains for all places

DIU IS WELL CONNECTED BY ROAD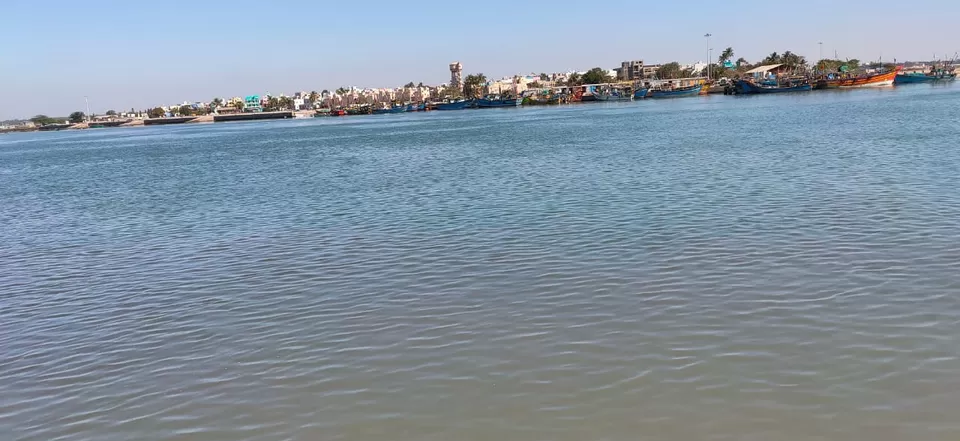 Where To Stay In DIU
You will get cheapest to 5 star expensive beach resorts
Based on your budget There are many beach resorts where you can spend your holidays which are just situated in front of sea giving you a pleasant view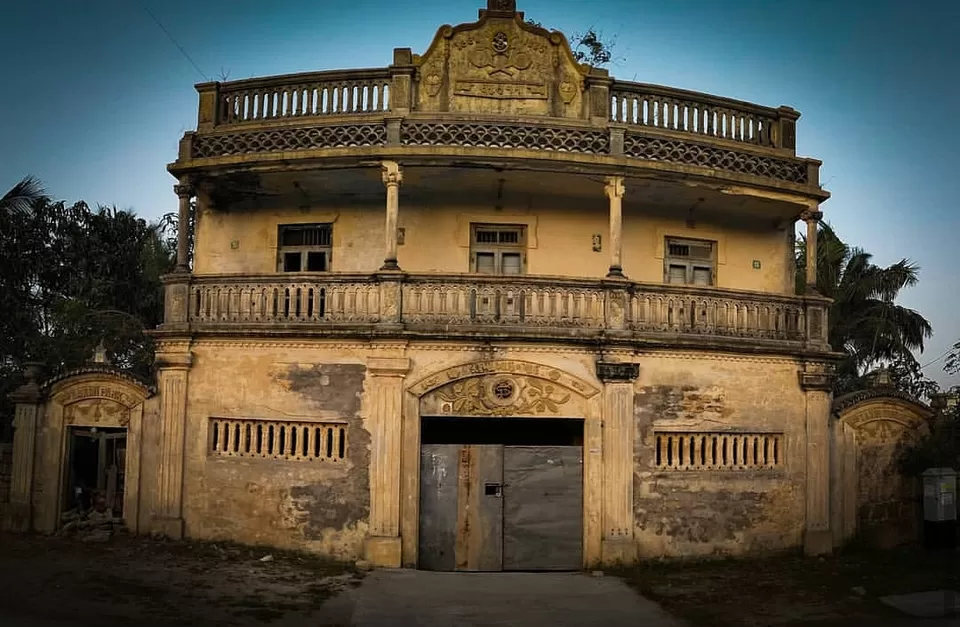 PLACES TO VISIT
~DIU FORT
This fort is surrounded with water in three side
It's a place where one can spend hours and hours and hear the sound of the sea waves and feel that cold wind
A magnificent view from this fort will really blow your heart away the fort has Excellent architecture along with sandstone and limestone.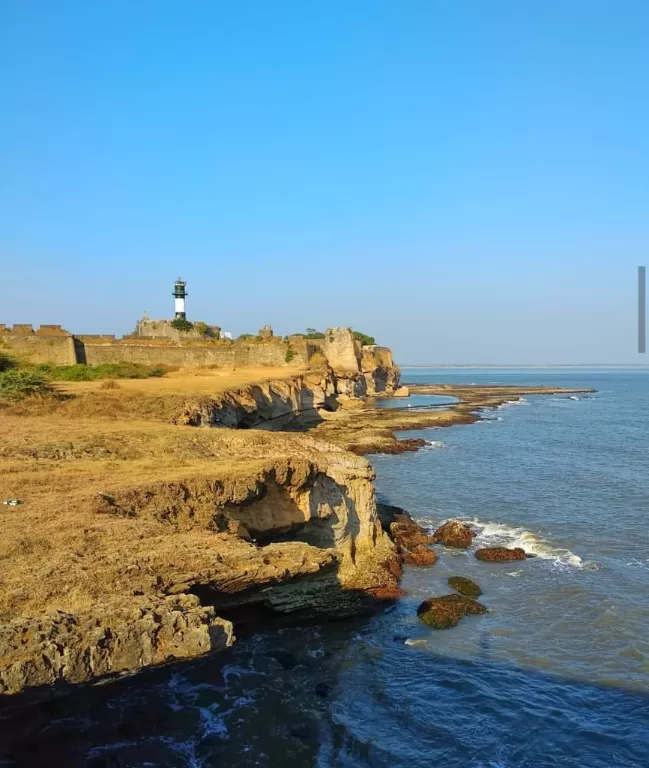 It's a huge fort and it will take 3 4 hours if you want to explore the fort
It was built in 16th century by Portuguese
The fort features a lighthouse
Old guns are still around the fort
French church can also be seen in the fort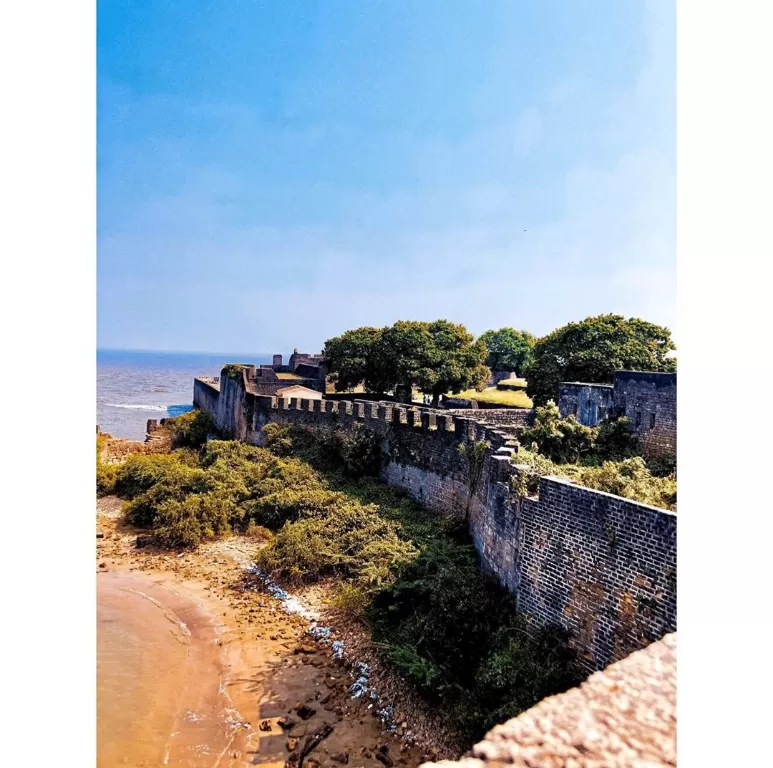 JUST INFRONT OF DIU FORT U WILL SEE PANIKOTA WHICH IS THE FORMER JAIL OF DIU IT IS SURROUNDED BY WATER FROM ALL SIDE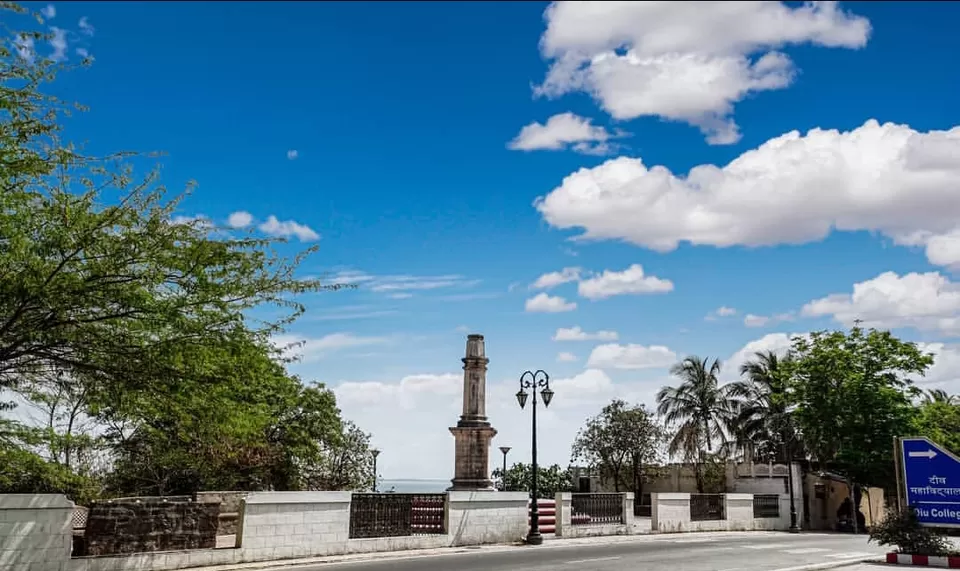 ~ NAGOA BEECH
A fun-filled beach to chill-out.
The beach was really a sight of beauty and the it was quite clean as well
Here you will find all the water activities like Banana boat, ring, ski, jet-ski, parasailing and much more.
you can easily settle for a small swim in the sea or sunbathing in the shore.
You can sit here for almost whole day by the sea and enjoy the day passing by with the waves.
The sunset and sunrise is more clear and beautiful
Many restaurants and bars available near by beach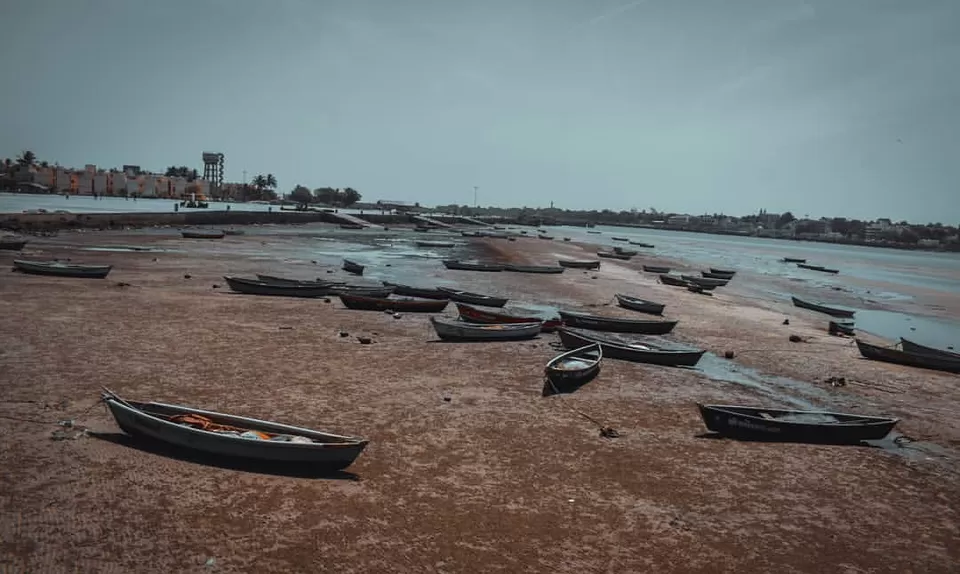 One of the best beach of Diu for peaceful sunset
A place to add leisure in your trip.
It is a perfect place for a weekend getaway to spend time with family and friends from the hustle and bustle of the city life and one can enjoy the magnificent view of the moonlight at night on the seashore.
The whole place is quite serene and has lots of other attractions nearby which make it all the more popular.
There are a few temples nearby too.
you can spent a lovely time by watching sunset with your loving one too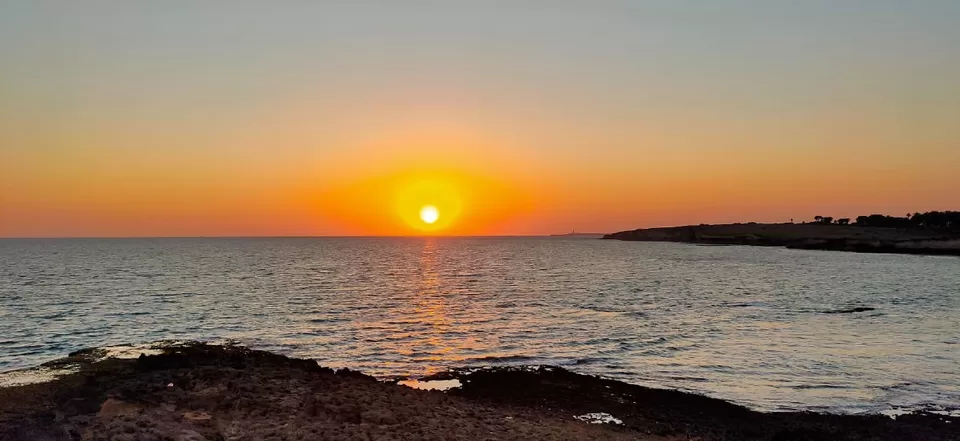 ~JAMPORE BEACH
Its the most beautiful beach i have ever seen
It is famous for its red spongy rock
Its the best sunset viewing point
You can enjoy water activities here along with the camel and horse riding
Its a place to chill out you can easily get alchol from nearby shops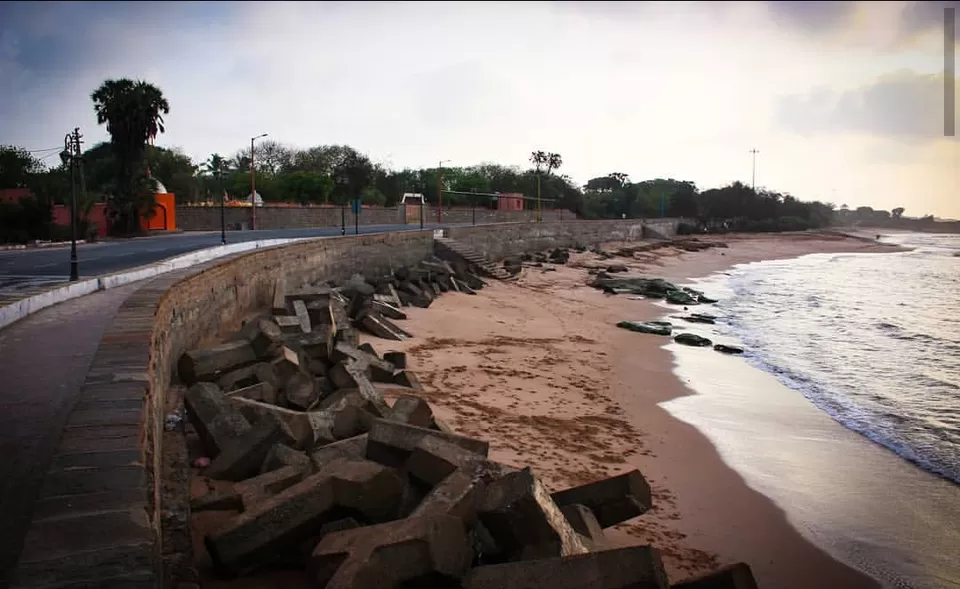 ~DEVKA AMUSEMENT PARK
It's a great place for all ages but if you are traveling with a kids then its a must visit place for you
It offers amazing rides for children along with some food stall you can have some refreshments.
You can easily find a place to stay here as many hotels are situated just near the beach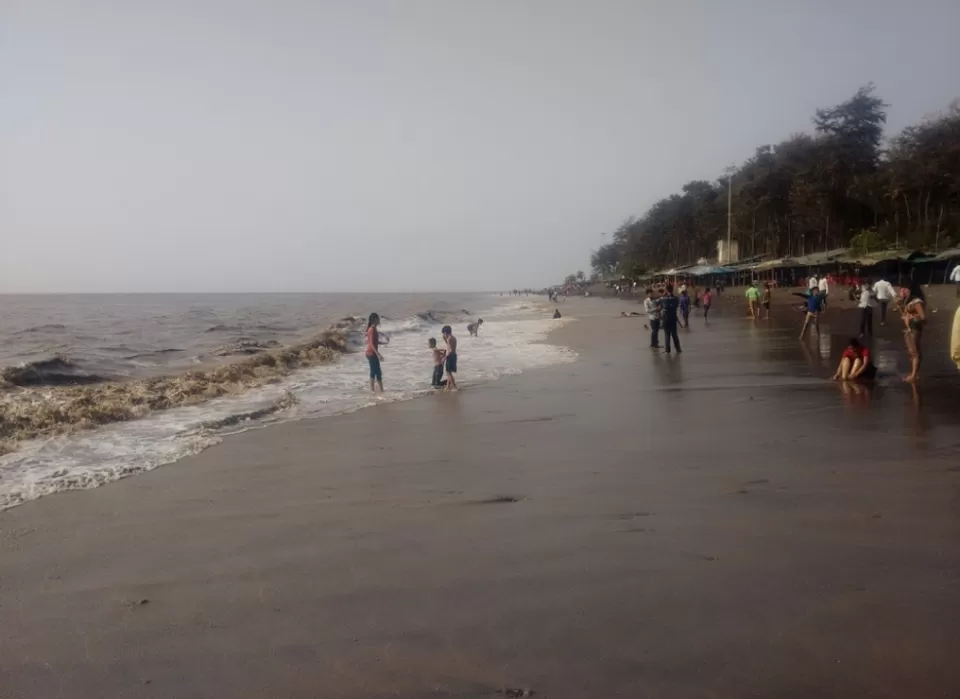 ~GANGESHWAR TEMPLE
Its a temple as well as natural place.
5 shivlings are there in a row.
Sea waves splash on lord Shiva shivLing continuously
Its a unique kind of temple as the ocean does water consecration of the god.
You can sit nearby and watch the impact of waves hit the shore
Its give a Pleasant view to sit and spent time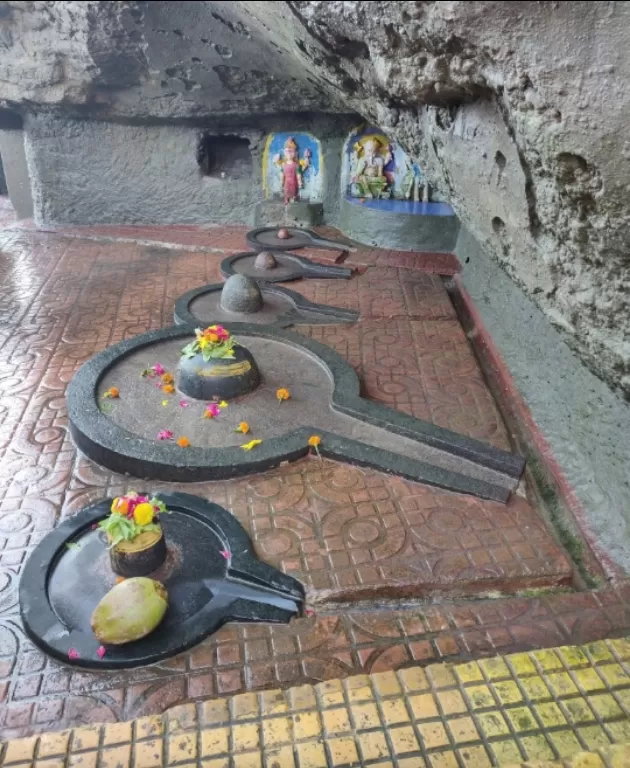 JALANDHAR BEACH
Jalandhar beach is at walking distance from the city centre
Not at all crowded and it's well maintained.
If u want quite and less crowded beach then it is perfect place to just sit and relax.
the ambiance of this place is very positive and refreshing.
Sea breezes, sounds of sea waves & night time is perfect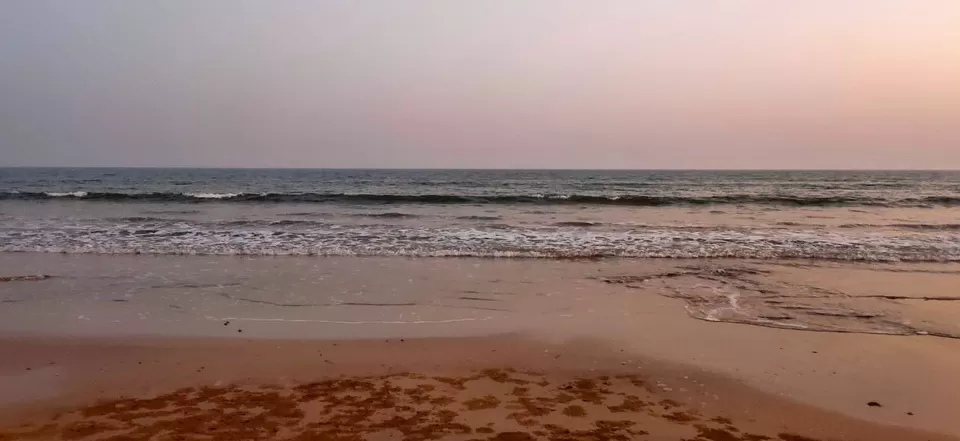 ~ ST PAUL CHURCH
It is situated in between Diu main market to Nagoa beach way.
You can see the old world charm in the place.
Influenced by the Portuguese architecture, the church has some beautiful wooden carvings done inside that is an absolute delight for the eyes.
Sitting area is also wide and comfortable for praying rituals.