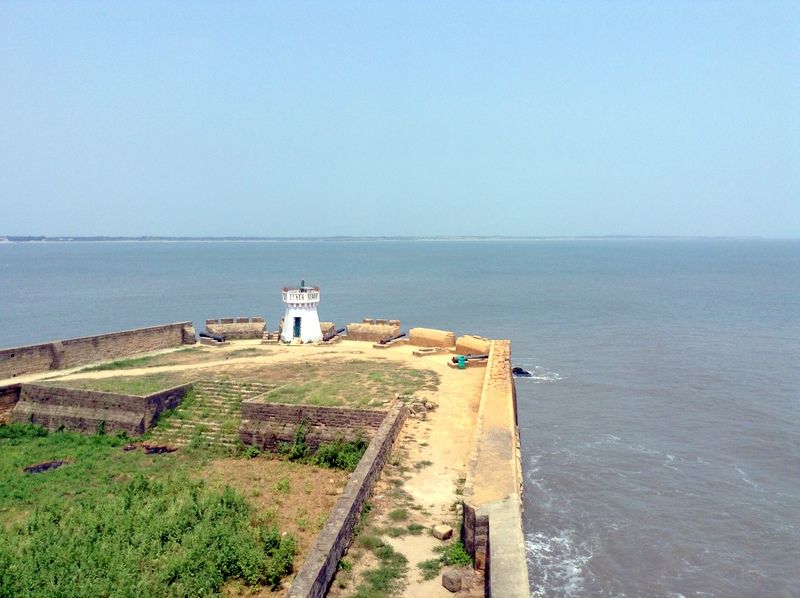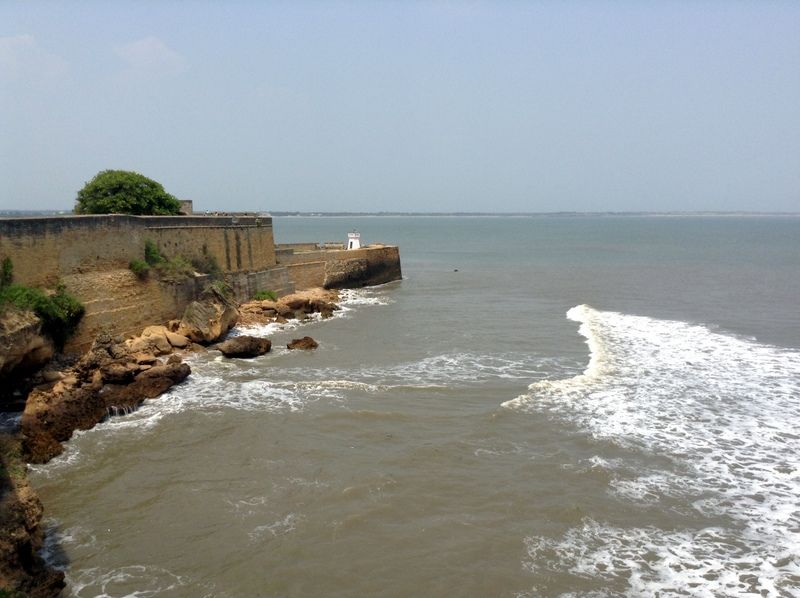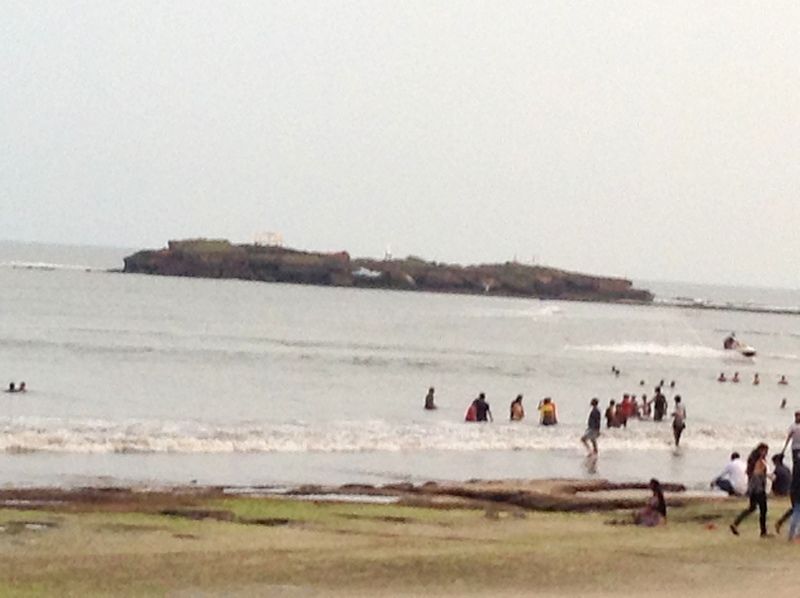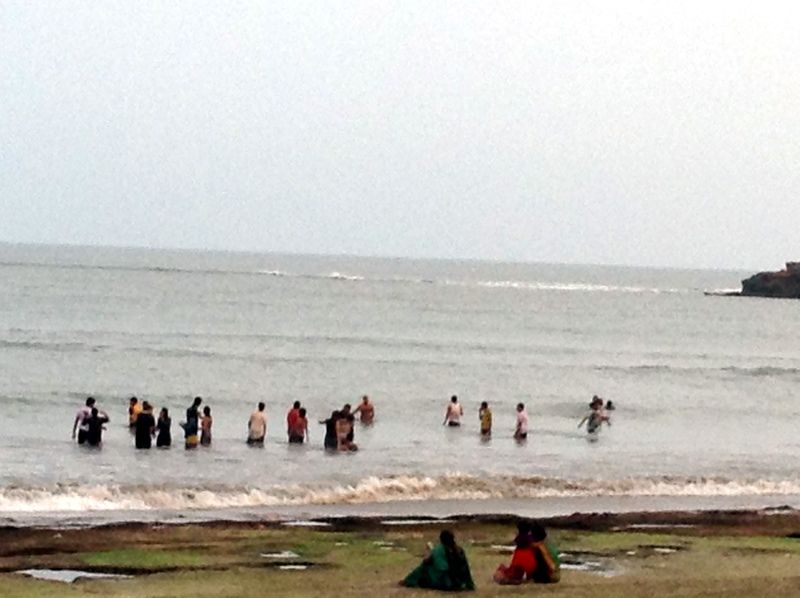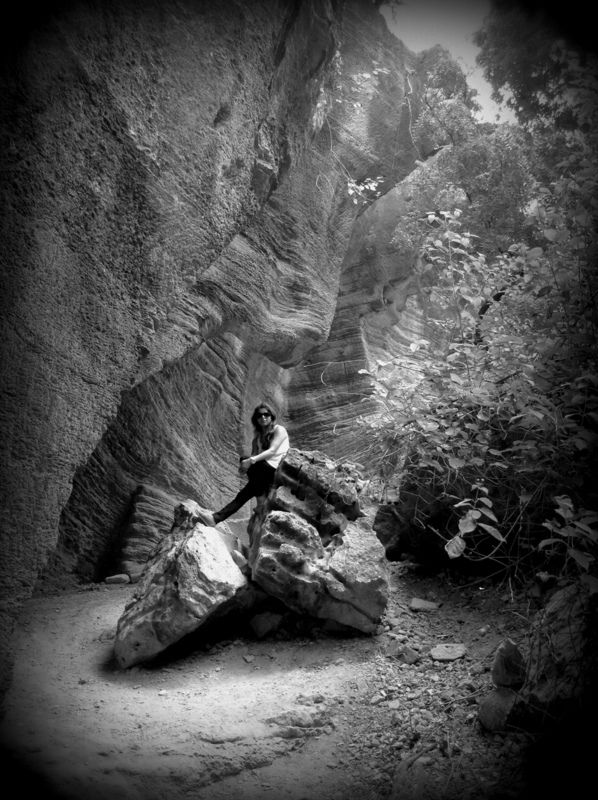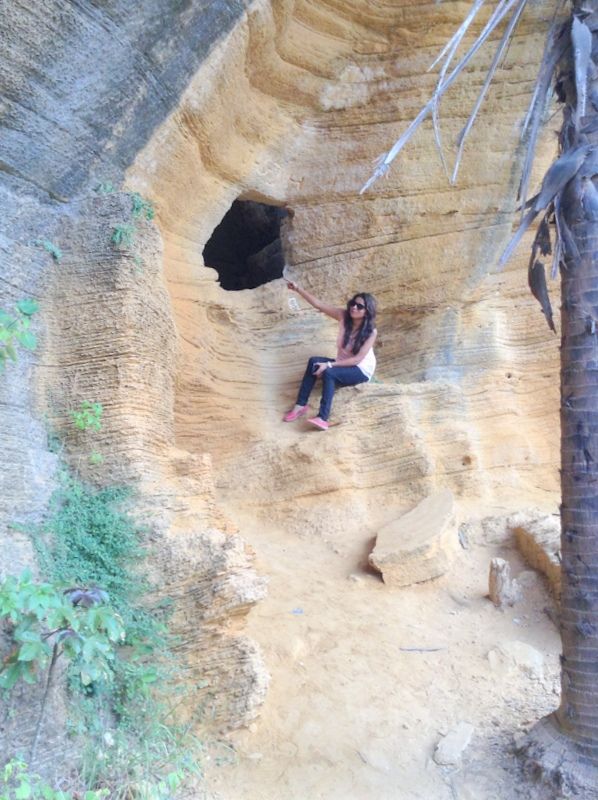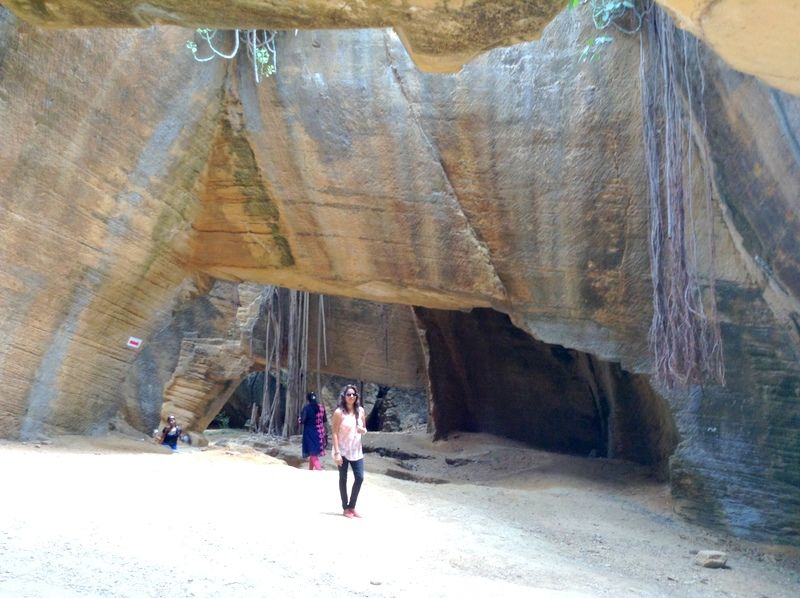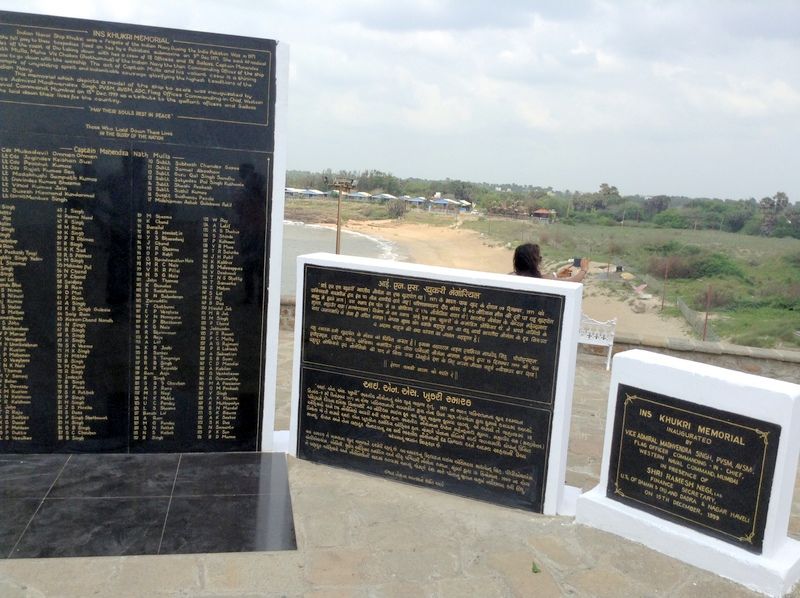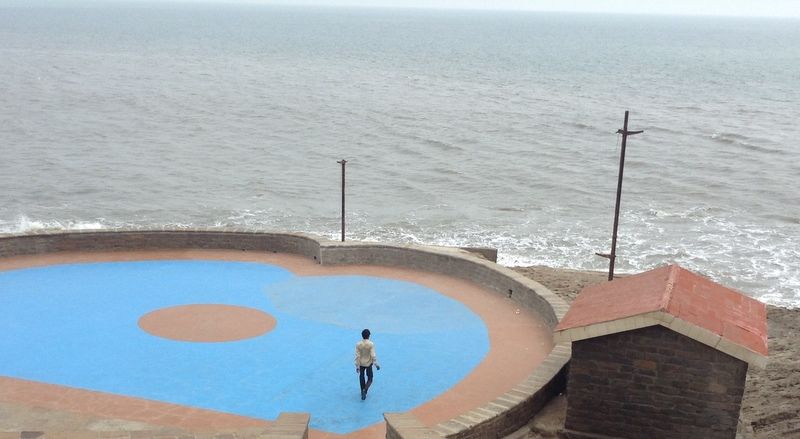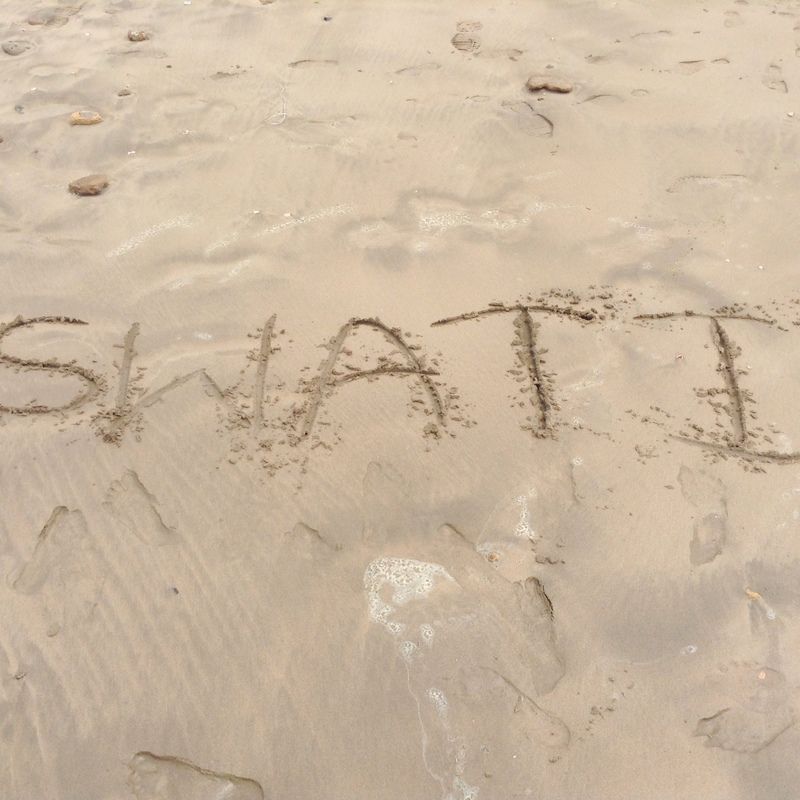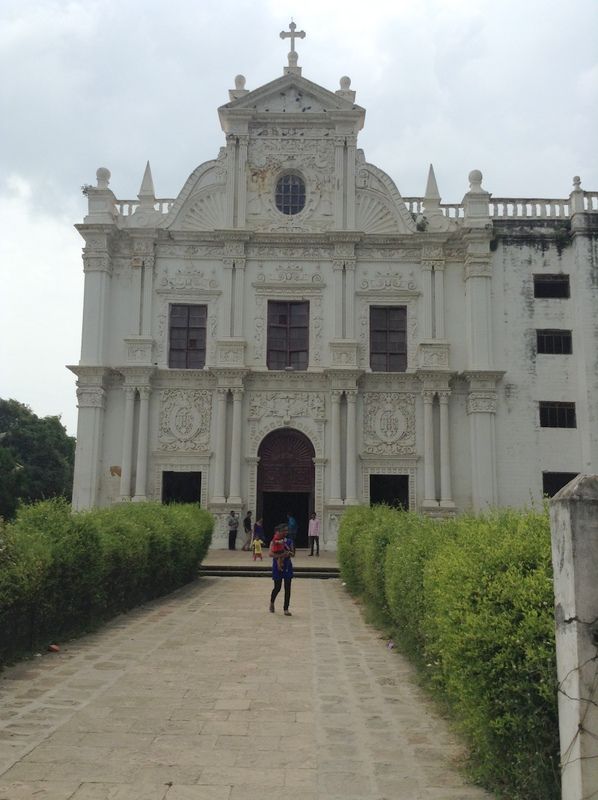 Diu is tiny and different island, linked by a bridge to Gujarat's southern coast. Streets in the city are quite clean and peaceful. This city infused with Portuguese history. As Gujarat is a dry state and this place is nearby so if you have been spending time immersed and really need a break then Diu offers a refreshing break because alcohol is legal here. 
If you are planning for short and refreshing trip, you must visit Diu. 
There are few places you must visit which is known for historical and cultural remarks.
The Diu Fort : 
This fort was originally built as a jail by Portuguese. It is a famous monument of Diu, The building was abandoned for a long time but had it renovated recently and is now kept open to public. An old Portugese fort, cannons, light house and the view of the sea is simply simply super.

Nagoa Beach :
This is an awesome beach, The beach is situated in an old fishing village of Nagoa. Adventures water sports are also available here. A small beach in comparison to Goa beaches but still crowded. Festival of Diu is also held here and was on when we visited. So maybe that's why we saw a lot more tourist here. Yes it is little more crowded than the other beaches of Diu, but it does not disturb you. Also there are some food joints on the road but it hardly disturbs anyone. You can enjoy water skiing, water scooter etc are there to enjoy.
I.N.S.Khukery : 
This reminds us of the supreme sacrifice that Indian armed forces personnel did for our future. The memorial gives a fantastic view of the sea and the Diu fort.
St. Paul's Church : 
European kind of church from 1600s and gives a Mediterranean feel. Very quaint with great wooden carved alters.
Naida caves : 
Naida caves have many stories as many  says this is built by the sea waters and some says that this is man made and built by Portuguese in 1960. but whatever the stories are this cave has worth visit and mesmerizing.
So take a break and visit Diu.