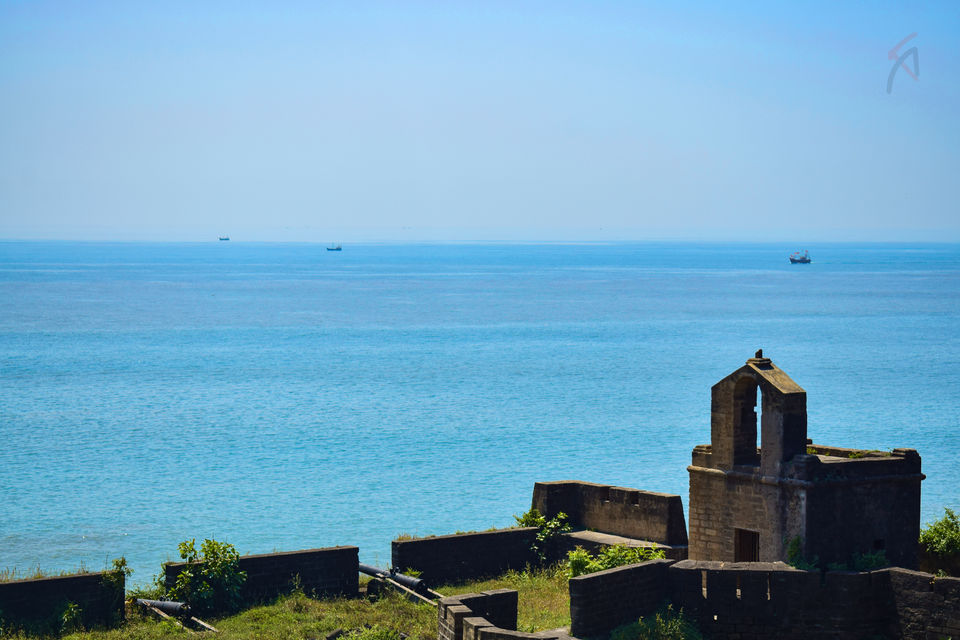 Some call it an island, some other call it a union territory but, I call it a meadow in a desert. It is an escape to dry lands of Gujarat.
Located to the west of the state of SAURASHTRA is the island of Diu. A very small but an interesting place both historically and geographically. Let us help to take you through a virtual tour across this wonderful through a series of photos that are really in a different perspective and tell about the JUGAAD way one can enjoy their trip.
After a long journey all, we can find there was water..more water..and even more water. After grabbing a quick breakfast, we are set to explore, and we headed to BANDAR ROAD. The first thing we bumped into is an old ship which is almost wrecked, on the banks of a jetty. Instantaneously the pirates in us woke up, to capture it.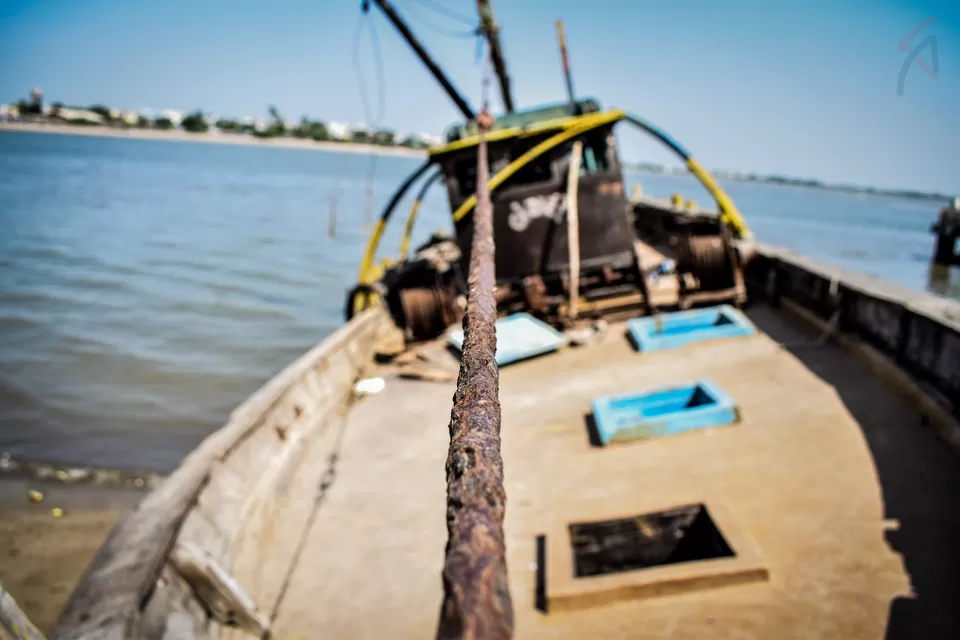 we rode to our next destination which is one of the renowned beaches of Diu, NAGOA BEACH located very next to Diu airport. On the way, we came across an interesting place, the SEA SHELL MUSEUM where photography is prohibited as it is one of its kind if I am not wrong. That was set up by CAPTAIN DEVJIBHAI VIRA FULBARIA who was fortunate enough to sail almost every corner of the world in his career. This museum is home to many species of seashells and rare deep-sea creatures. If someone wants to know how unexplored the sea kingdom is, he or she can head to this place. We loved being there even though we barely know about sea life, search online and you can find more details.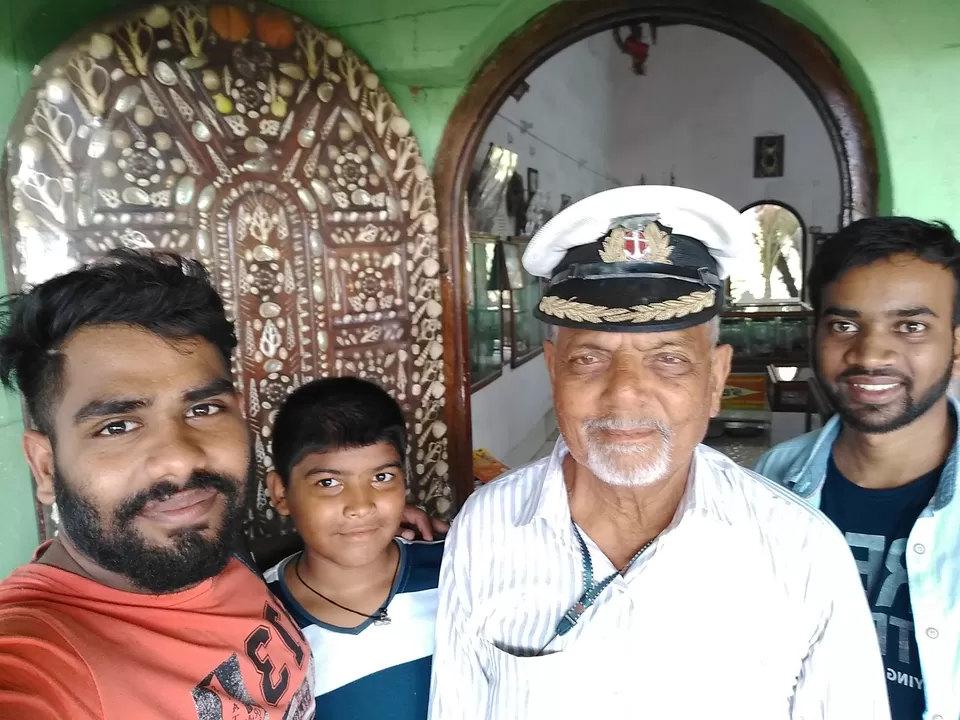 Coming back to NAGOA BEACH, it is a common place for both locals and tourists to hang out in the evenings. The only problem with this place is you cannot go much deep into the ocean, because of its rocky bay and high tides but you can feel the sand caressing your feet and water kissing over.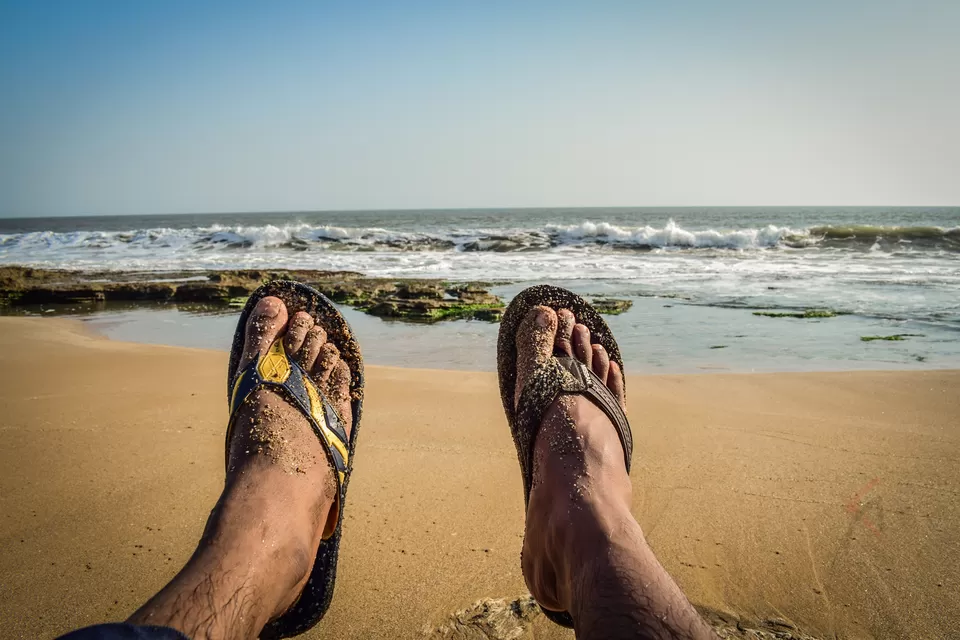 As said, let's dig more into the beauty of NAGOA BEACH and its surrounding magic. It has got a tiny dinosaur-themed park for children to play. It may not be your point of attraction unless your kids force you to stay with them or maybe you have a plan to take your little champs on a day out. The beach had a clean and pleasant atmosphere. Just sit back on the coast and feel the cool breeze from the sea on your face and pushing you into the state of nirvana to find the eternal peace just by gazing at those waves splashing, which are trying to reach us but are being confronted by the rocky bay.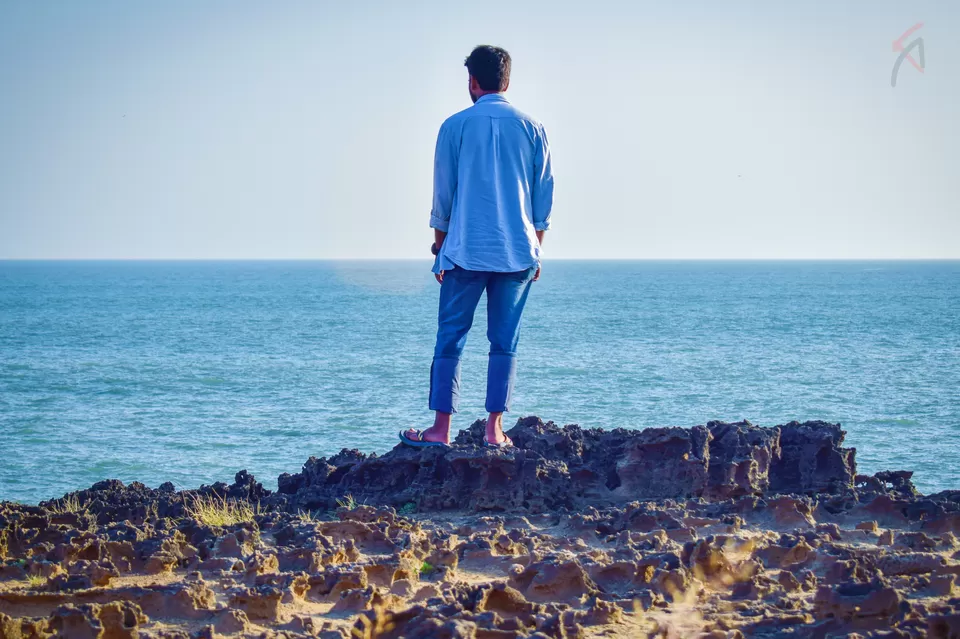 STEP INTO SOMEONE'S SHOES is a well-known idiom, and we took it a bit serious. So, we went ahead and put ourselves into the SHOES OF OCEAN and what we felt are the real forces of nature. Until then everything looked normal, clean beach, bright sun, cool breeze, warm day and what else someone can ask for a perfect vacation. Then we noticed something peculiar, a small cliff on the side of the beach and our inner wits said: "Go, check it out. It seems something worthy to explore". So, we went some off-roading and what we found was, rugged coastline and waves even stronger, hitting those cliffs to raising even above them. That place was home for a good number of seashells, and even more, locals use this place for fishing, swiftly moving those shaggy plains.
Beaches, at times of dawn and dusk, are aesthetic and probably everyone agrees with this. According to the information we got, most of the people prefer JALANDHAR BEACH as a viewpoint because of its topography. Still, we decided to witness those golden hours from the NAGOA BEACH itself. We needed some probes to make something creative and all we can get there was a strand of seagrass. ur initial plan was to make a sun candy but, we ended up getting a sun match lighting up the whole sky. Finally, that moment came where the sun is kissing those waters and waving his reflection on that waves, saying good night. Those minutes are so hypnotizing that we were not able to shutter even once, forget above moving. Only after that glowing sphere of happiness has faded, we were able to recover and head towards our next destination.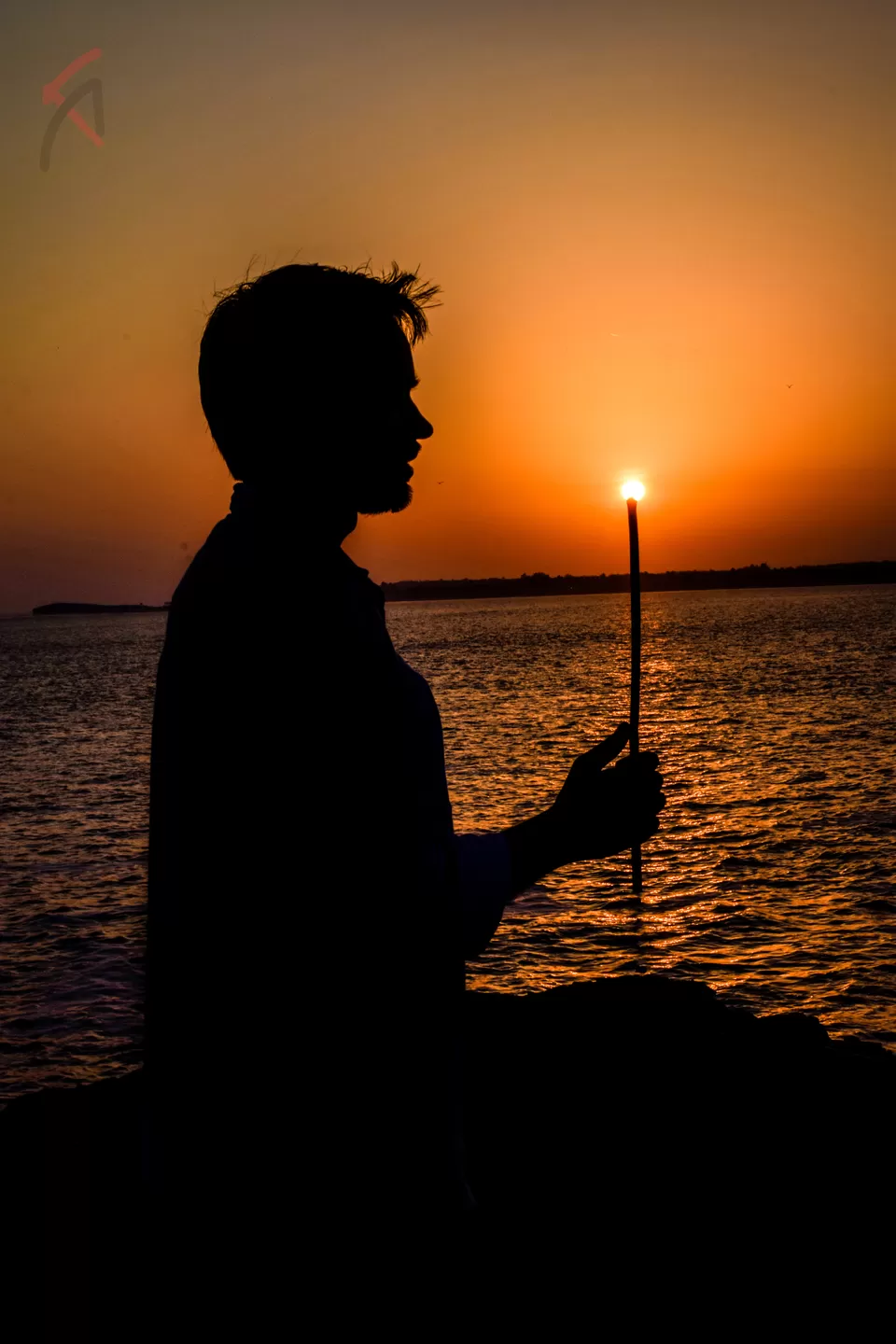 Isn't is spooky? Isn't it scary? Yes, it was beautiful, I can say, It is Church of Our Lady of Remedios which is under Roman Catholic Archdiocese of Goa and Daman. Based on the reviews from online, we decided to visit that place on the night as illuminated by bright green lights it looks scary and beautiful. One can visit during day times to have a quick prayer and move around as you can find it on the way to Nagoa beach.
The city of Diu is an outpost for the Portuguese during pre-independence times, that left cultural and historical structures like a handful of baroque churches and a fort of Portugal fashion which we see more in details in upcoming posts. One of the churches in the city, St. Thomas Church is now the Diu museum showcasing the collection of Christian religious artifacts, mostly wood carvings of saints, and The Church of St Francis of Assisi is now a hospital, only St Paul's Church is in use for its original purpose.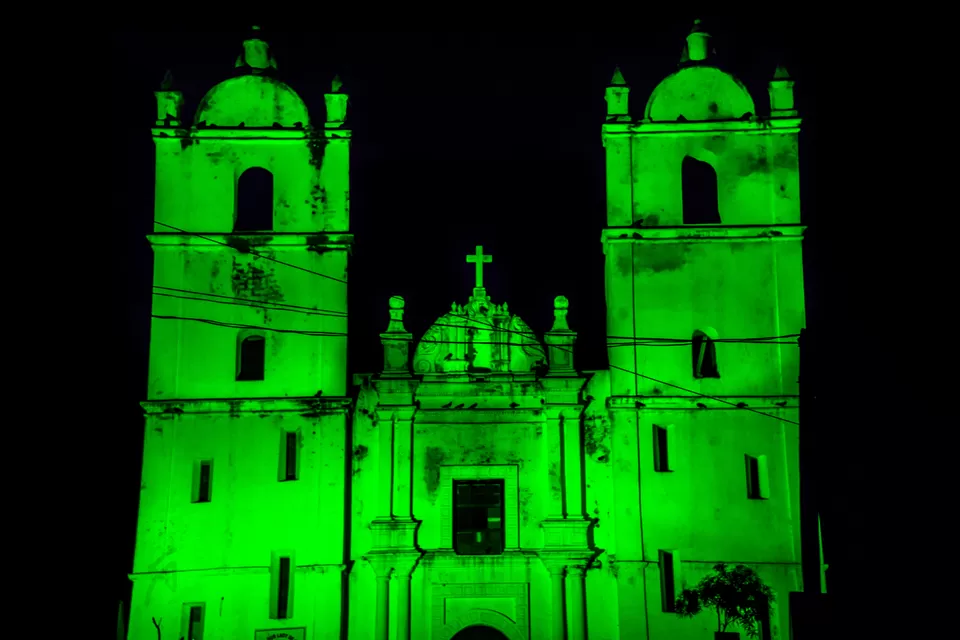 Nightlife in Diu is something about which no one speaks a lot because "What happens in Diu, Stays in Diu." I can give you a hint, it is a union territory, and things here are duty free. So, we leave rest to your imagination, and we are happy that we have finished our first day at Diu.
Taming the duskiness, twilight from the horizon, cold breezes and birds chirping is a scenery which could pacify every soul, my travel partner is steadfast not to fumble this, so do i.
After a tedious exploration during the day and party in the night, our worst nightmare was to wake up and reach the sunrise point before the sun. Our hotel had a handy service which allows anyone to rent a cycle which is managed by Mybyk. So, there we are riding our bikes, where most of the people still on their bed. In no time, we are at our destination Jalandhar Beach, on-time, prepared to witness one of the beautiful sunrises of our life. It finally happened and, we don't want to miss it even for the blink of an eye. When the sun grew strong enough to tan us, we continued our ride to Chakrateerth Beach and INS Khukri memorial.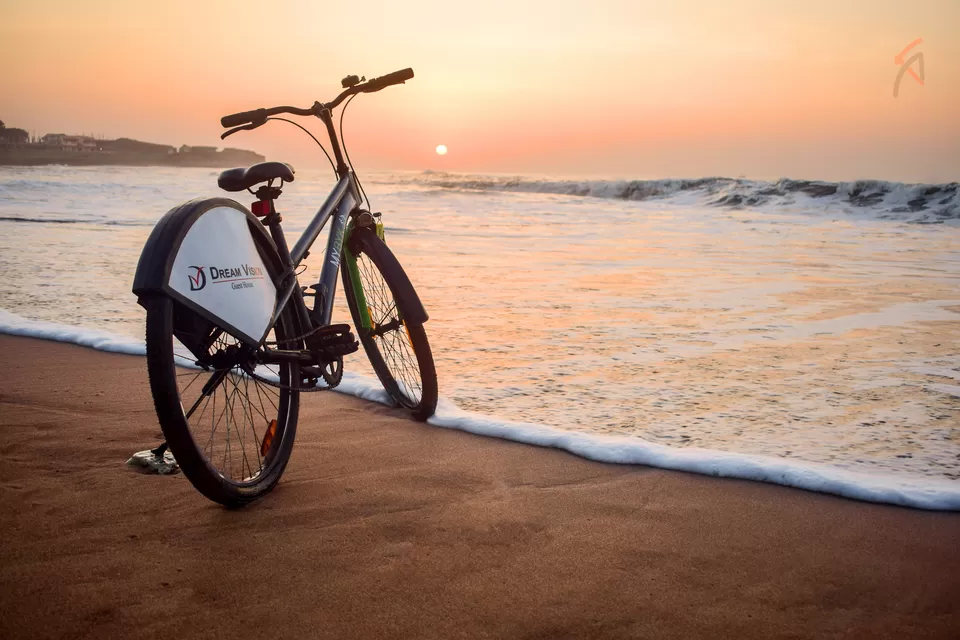 From there we went to the Tower of Silence, which is a place for ex-carnation built by Portuguese. It was not so interesting place unless you are looking for some great history lessons.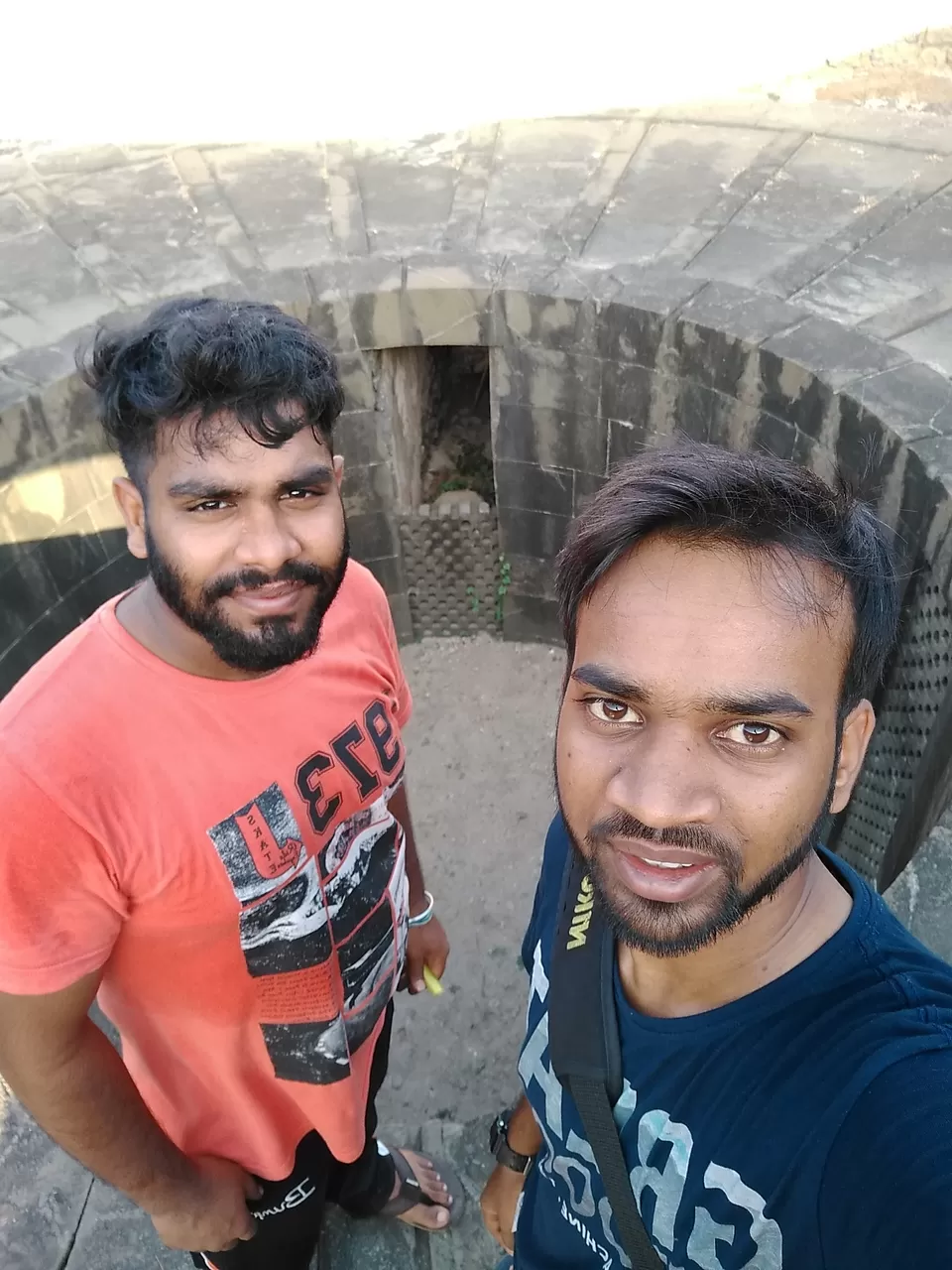 This city never seized to surprise us with its diverse topography, beautiful beaches, historical places and now this labyrinth Naida caves. The Odyssey through this place gives an experience not less than solving a complicated maze. Beware, you might get lost because we did, somehow we reverse engineered the path. Nay, I am kidding, there are directions marked to let everyone glide around.
Coming to the backdrop of this place, the forces of nature carved it with soo perfection that they can even inspire architects of our generation. Even the sun is scorching this place, it kept its composure, with those rays illuminating murky points, looked so vivid and cinematic.
Such a place is a dreamland for any photographer to do a photo shoot. Unfortunately, we had no models, so Mr.Yogendra Kumar took that responsibility to add some attitude to the portraits.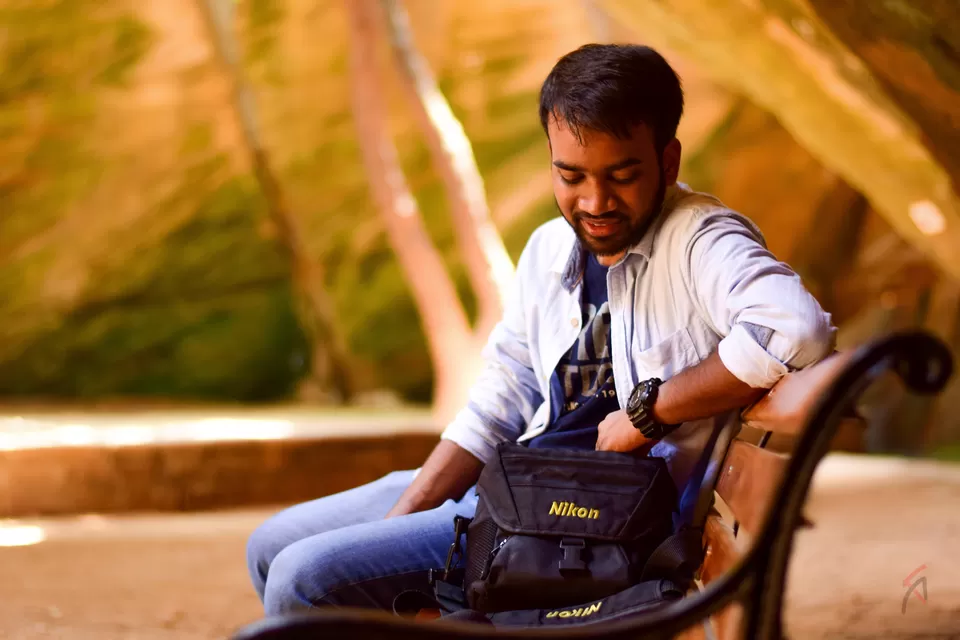 A trip to Diu is incomplete without visiting the iconic Diu Fort. This fort served as a military base for Portuguese up to 1963. It even got listed under seven wonders of Portugal built during their colonial rule. It has got a jail also which was used to lock the prisoners but, the best part is its location, remember the movie Escape Plan where a prison is built inside a ship to provide maximum security. Yes, this goes the same, standing deep inside the sea, resembling a cruise that place might be hideous to survive.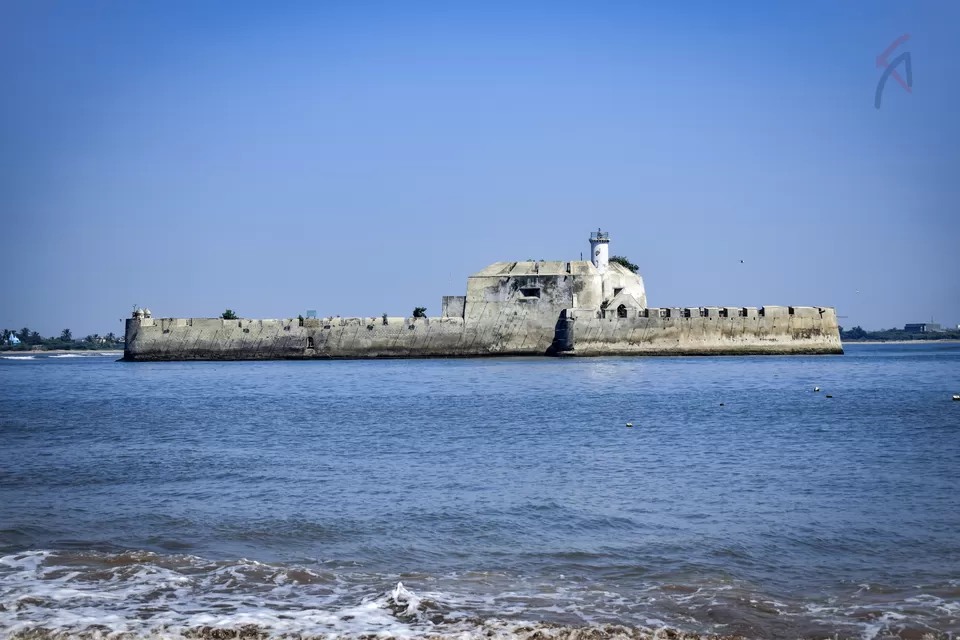 Getting into the architecture of this place it purely reflects the Portugal style and, one can find carvings of Portuguese along the walls. The outer wall of the fort stands along the coastline and, canons mounted on the bastions of the inner wall. It even has a church and temple but, the quintessential lighthouse standing alone marks its authority over the place.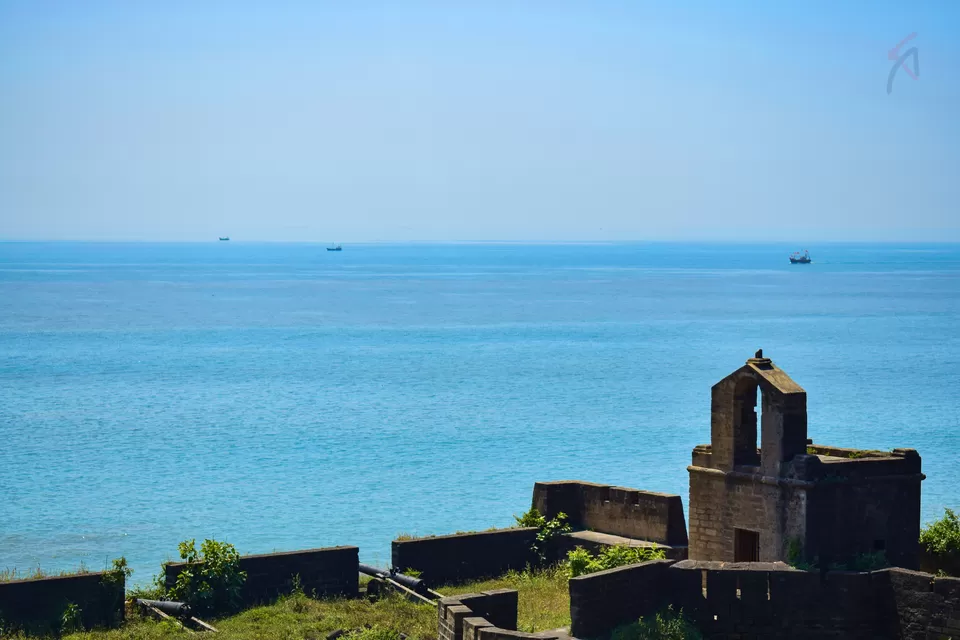 With this, our expedition came to an end and along with this memories and experiences we headed back to home. For any help related to travel to Diu you can always ping me.