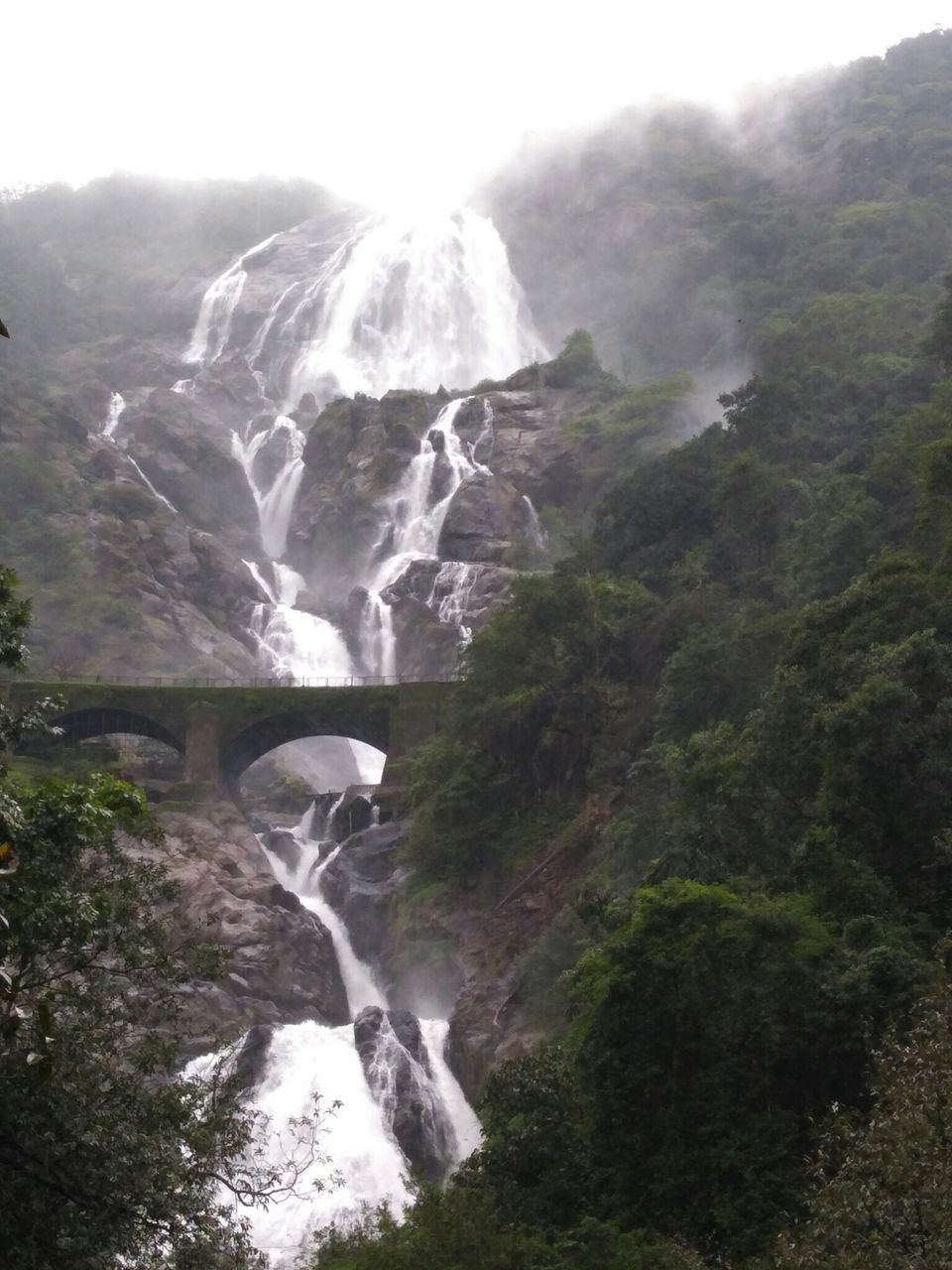 Dudhsagar waterfall is one of the most magnificent things i have ever encountered. And to complement that, the trek from the nearest village Colem to the falls is equally rewarding.
But we knew nothing about what was in store for us the previous night. We had talked to a couple of people about how to get there and all of them had said that it would be closed since it is first week of September. But we took the risk and started for this beauty at around 8:30 am from Colva in a bike. There is a train too from Madgaon to Colem at 7:45 but i suggest you to not to take it because it restricts your freedom as you will have to get back to Colem station by 16:00 to catch the return train. Moreover the road from Colva to Colem is a sight to behold.
After reaching Colem, one needs to hire a guide and take life jackets on rent.. The life jackets are available cheap at 80 rupees per person and the guide would charge around 1000-1200 rupees. It works well if you are a group of 3-5 people. Don't forget to stuff yourself with a heavy breakfast because beyond this point there is no food till 17:30 atleast.
So the trek begins with a 3 km trek on the railway tracks followed by a 5-6 km trek through the forest. Thankfully there is no uphill climbing. It's easy but long. During some seasons of the year you can hire a jeep and cover the distance but trekking has it's own charm. Especially when you get to cross small rivers and streams.
After you get to the falls, one has to cross a few rocks through the stream. It's tricky but once you stand beneath the fall you feel redeemed.
For the return journey if you are lucky, you might get a train ride to Colem station. Even if not, you are bound to remember this experience for life.