Arunachal Pradesh in Northeast is a stunning part of India that has somehow still managed to escape the large crowds. Where Himachal Pradesh, Ladakh and even slowly catching up Uttarakhand are thronged by tourists and travellers alike, Arunachal Pradesh is largely undiscovered and unexplored. Some of it can be attributed to the fact that most of the state is difficult to navigate and does not have smooth highways and expressways. However, that is exactly what makes it shine for those striving to look for something off the grid. And Kibithu Pass is one such place in Arunachal in the easternmost point of India. You will stand in awe and amazement and just be glad that there are still places that people have not ruined yet.
Why travel to Kibithu Pass, the easternmost point of India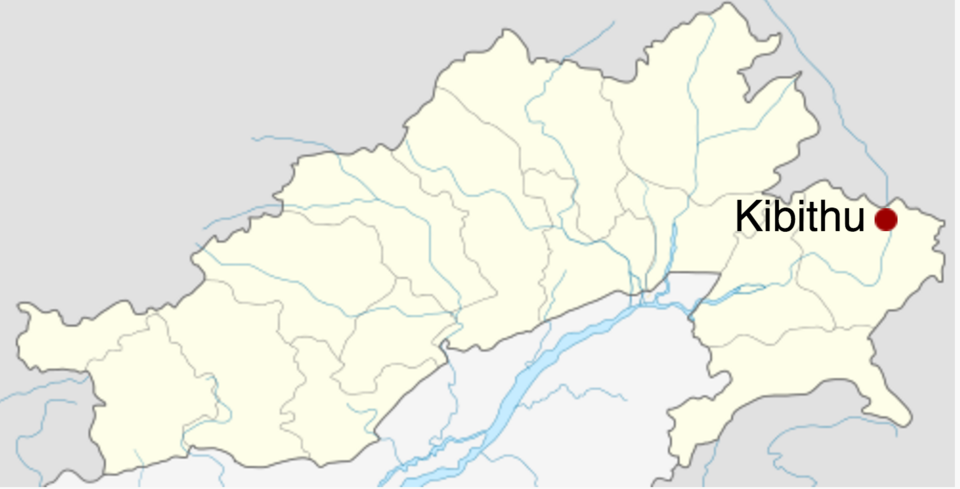 Kibithu Pass is on the last road head of the extreme northeast of northeastern India. It is uniquely located on the tri-junction, with China to the north and Myanmar to the east. It has a painful past, a mysterious present and a promising future.
Home to the eastern most motor-able road in India
Kibithu is the easternmost point of India and the place up till where the Indian highways go. It is a military outpost, and a small town with a few houses scattered across the valley. There is a very definite sign pointing out the fact that you are at the eastern most point in India.
Entry point of the 'blood river'
Exactly positioned on the last road of northeast India, this is where the famous Lohit River of China enters in India. After entering India, the river traverses though the Mishmi hills of the Anjaw and Lohit district and joins the Brahmaputra after travelling for about 200 km through the red laterite soils of the Lohit basin, thus giving it the name – the 'river of blood'.
Abundant natural beauty
A place of absolute beauty, Kibithu's entire landscape is defined by verdant forests, lush greenery and rocky mountains punctuated by many rivulets and waterfalls. While in Kibithu, as you take in the abundant natural beauty around you, it will surely feel like that mother nature has designed this town with only one goal in mind, scenic views. Kibithu is a tiny hill station but it holds the power to take your breath away with it's stunning scenery.
Unparalleled and thrilling adventure
One of the most exhilarating experience you can ever have is crossing one of the hanging bridges, suspended far above the Lohit River. Crossing a hanging bridge may not be a new thing for but what makes it absolutely thrilling is the swaying winds. They say it takes nerves of steel to cross that bridge when winds are playing havoc all around. Another great adventure that awaits you in Kibithu is one of the most challenging treks in North East Indis. Trekking from Kibithu to Taluk Pass is generally taken up by many trained trekkers and adventurers as it is not an easy one. However, the ones who have done it claim it to be the most exhilarating and rewarding trek of their life.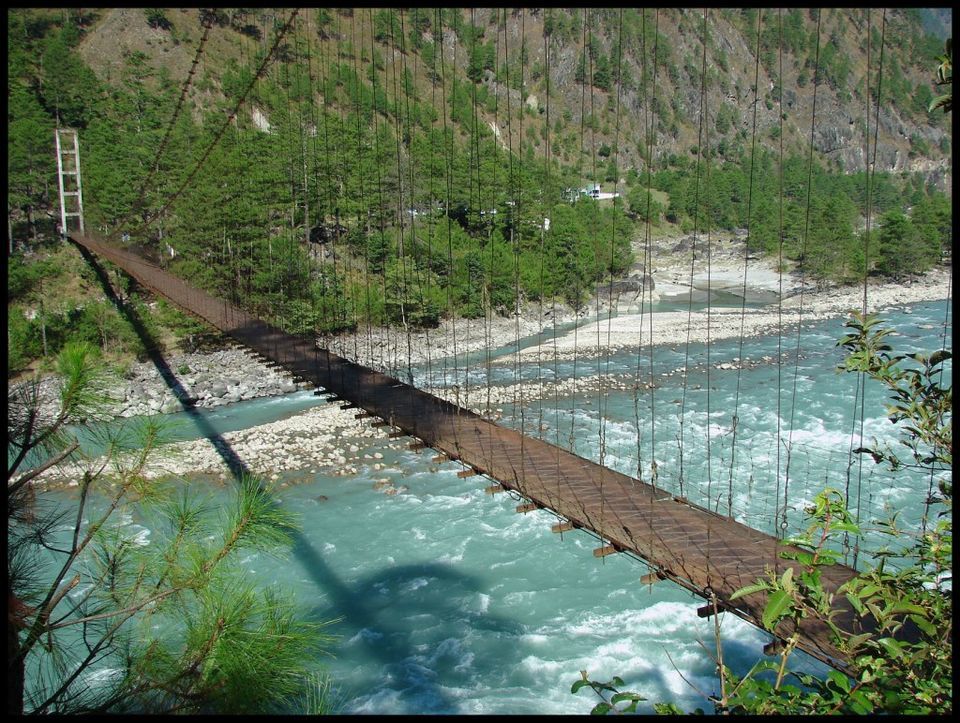 Cuisine on offer
While in Kibithu, don't expect grand restaurants or hotels. It's a small town in the easternmost point of India, unspoilt by tourism, and the maximum you can get here is some junk food like parle-g biscuits and maggi. However, this presents the perfect opportunity for you to sample some local food. Apong, or rice beer is very popular throughout Arunachal and available here as well, at very attractive prices. Other than that, pork and rice are the most popular dish. For vegetarians, there are boiled rice cakes, generally served with dry chutneys and roasted sesame seeds.
When to go
October to April is the best time to visit Kibithu. It is best avoided in monsoon months as the over flooding of Lohit river is known to cause problems in the region.
Getting there
By air: Dibrugarh, 900km away, is the closest airport to reach the spot, and it takes about two days to reach Kibithu from there. An individual sanction has to be occupied by the Indian government to reach Kibithu, though visitors can get the permission from Guwahati or Dibrugarh.
By road: Local taxi is available on the permit basis so tourist can hire the taxi or cab from Guwahati or Dibrugarh to reach here. Tourist can also get the permission for Tawang, Parashuram Kund, Bomdila, and Tezu as these are the closest tourist spots of Kibithu.
Getting around
Kibithu is a really small town and you can just walk around the entire place.
Accommodation
There are no hotels or listed homestays in Kibithu. You can either request a local family to host you for a night, or go to Walong, around 45 minute ride away from Kibithu, and stay in the government guest house there.
Have some tips or questions about travelling to the easternmost point of India? Visit the community forum to ask questions, get answers, meet other travellers, and share your advice.
Frequent Searches Leading To This Page:-
Cultural Tour in Arunachal Pradesh, exotic tribes in the lands of Arunachal Pradesh, 8 Days Tribal Experience of arunachal, tourism itinerary of Arunachal Pradesh, Top Arunachal Pradesh Itineraries